Plantea breathes life into abandoned erotic cinema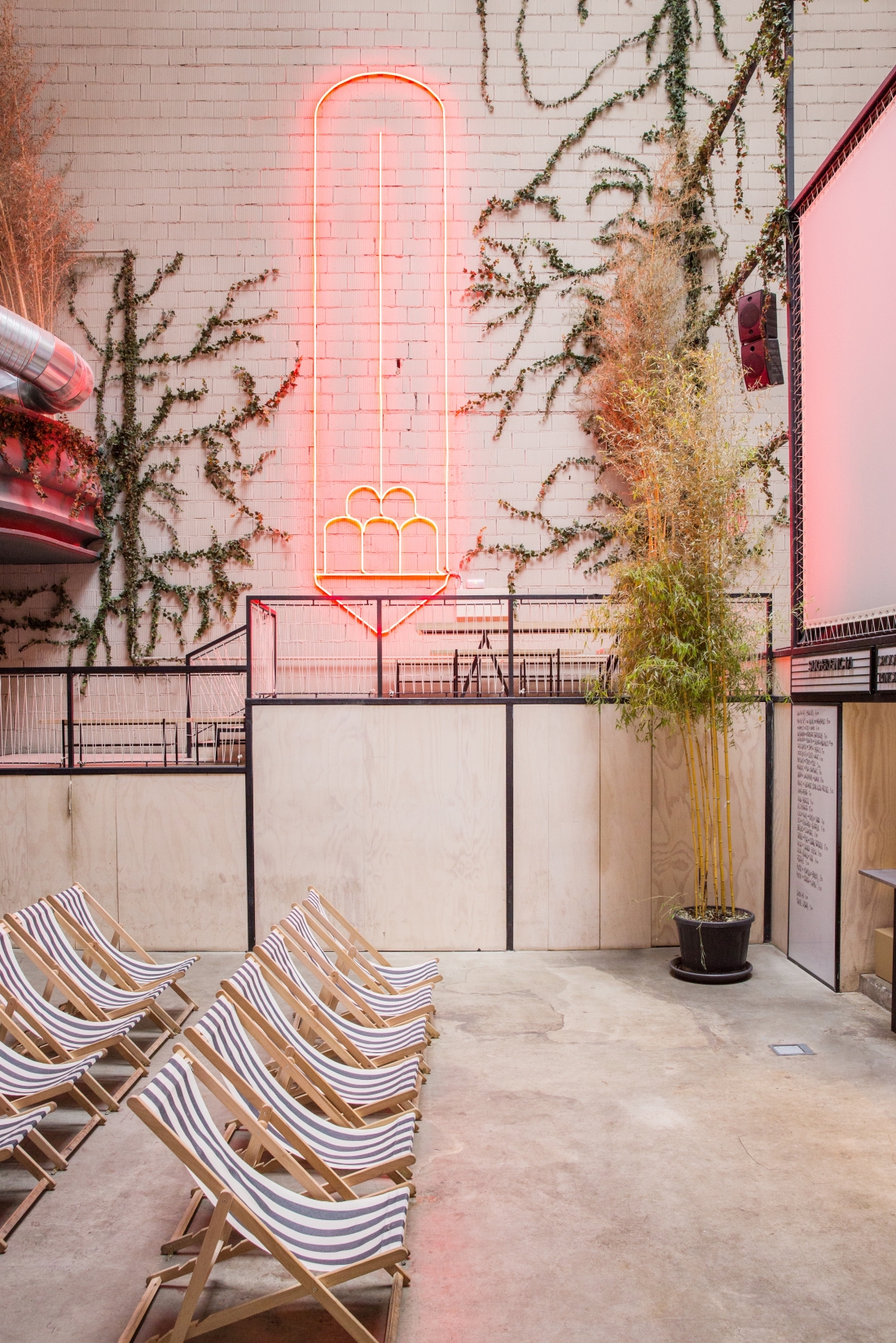 Madrid-based interior design team Plantea has taken inspiration from old-school Americana and art nouveau in its transformation of a defunct adult-film cinema.
Sala Equis, translated as 'Room X', a multi-purpose modern event and theatre space, has opened on the site of the old Duque de Alba erotic cinema.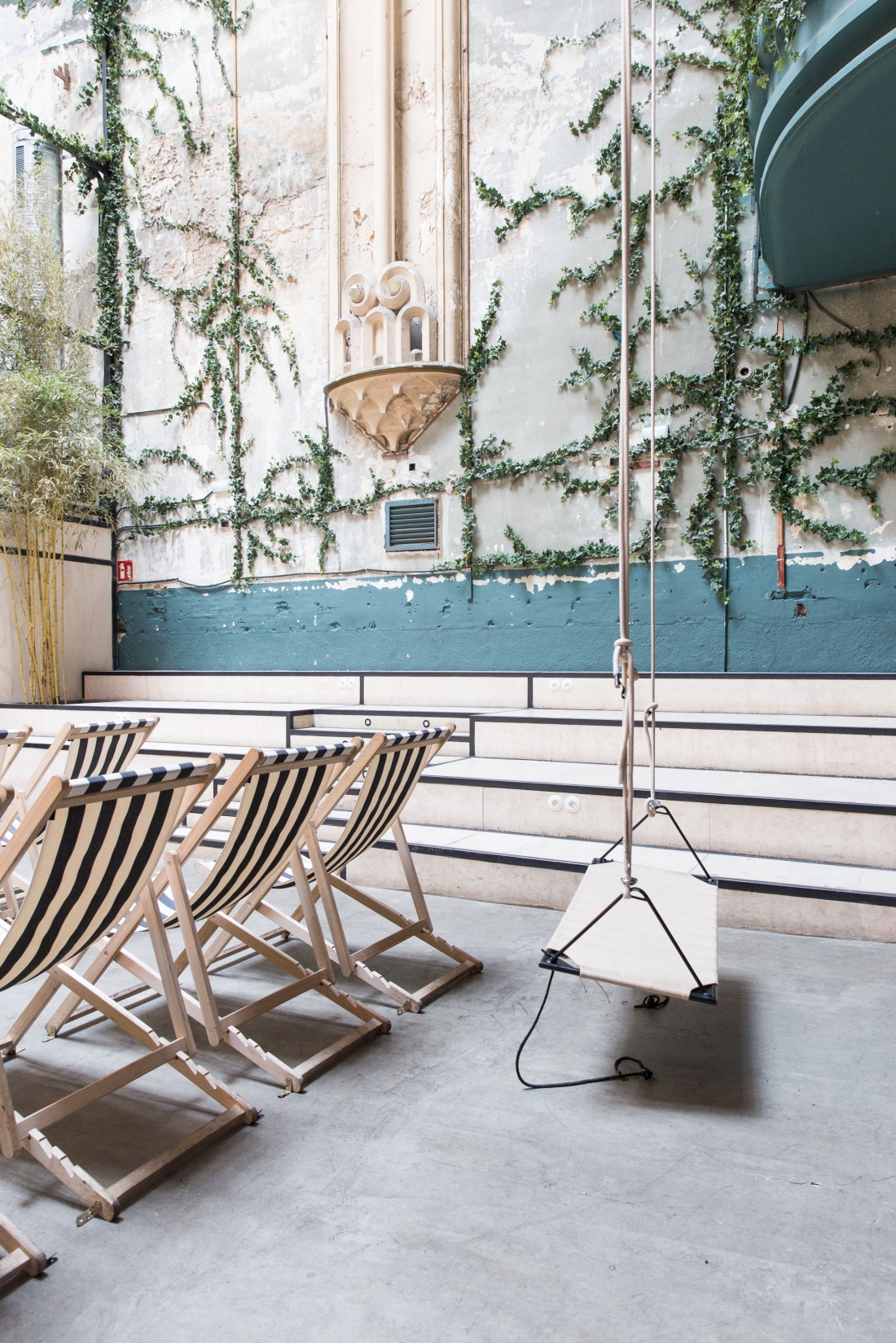 Traditional cinema has been reimagined with a creative use of space that includes screening rooms, event space, seating areas and a cocktail bar.
Live performance, exhibitions, talks and music all feature on the monthly calendar within this open plan space and the existing gallery has been transformed into an open 'urban plaza'.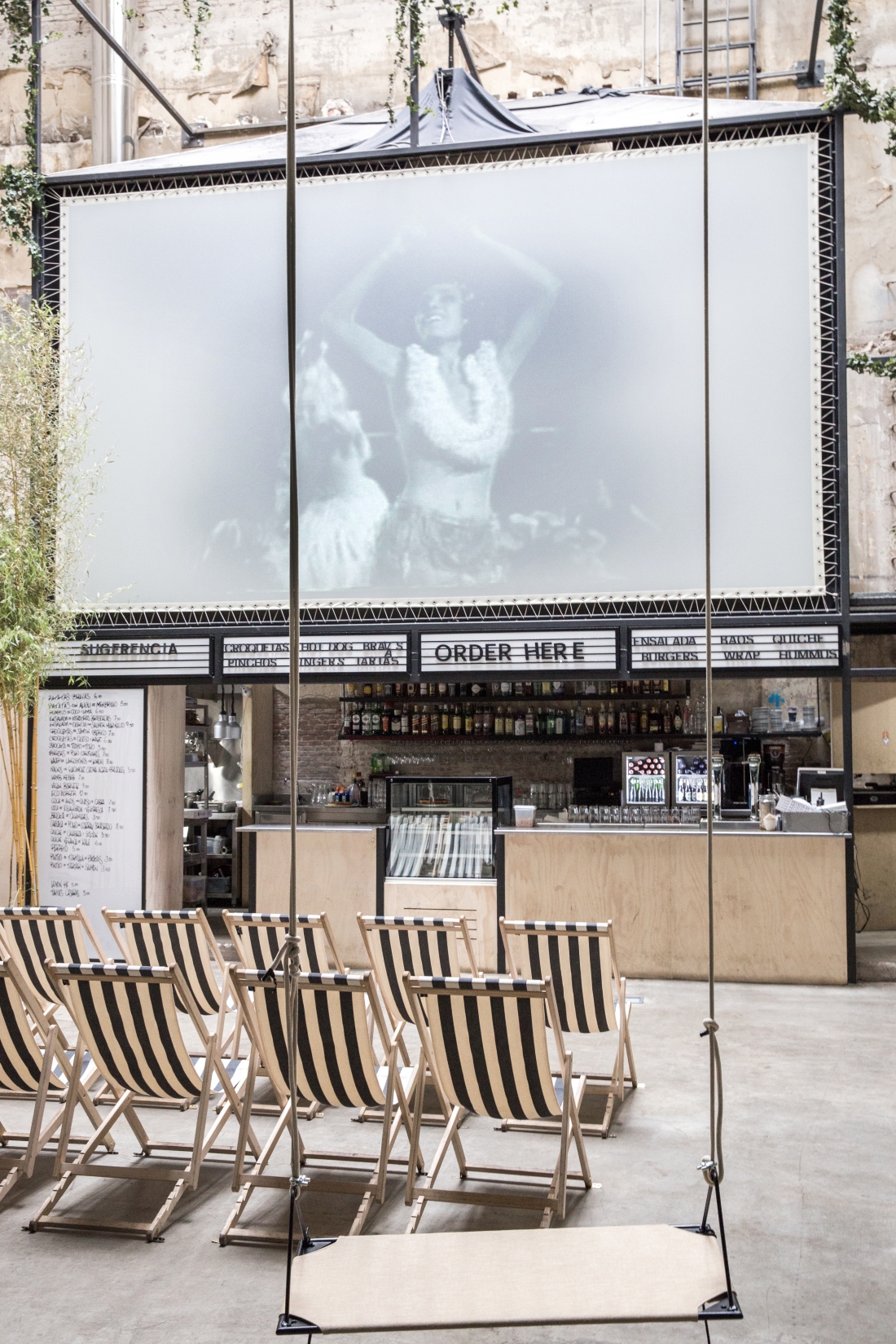 "Environments range from the spontaneity of the square and the passageway to the sophistication of the cinema and ambigú cafe", said the designers.
The character of the exterior has been brought into the central area, with a large skylight, canvas deckchairs, weathered paintwork, swings suspended from the ceiling and climbing plants all adding to the feel of an open-air experience.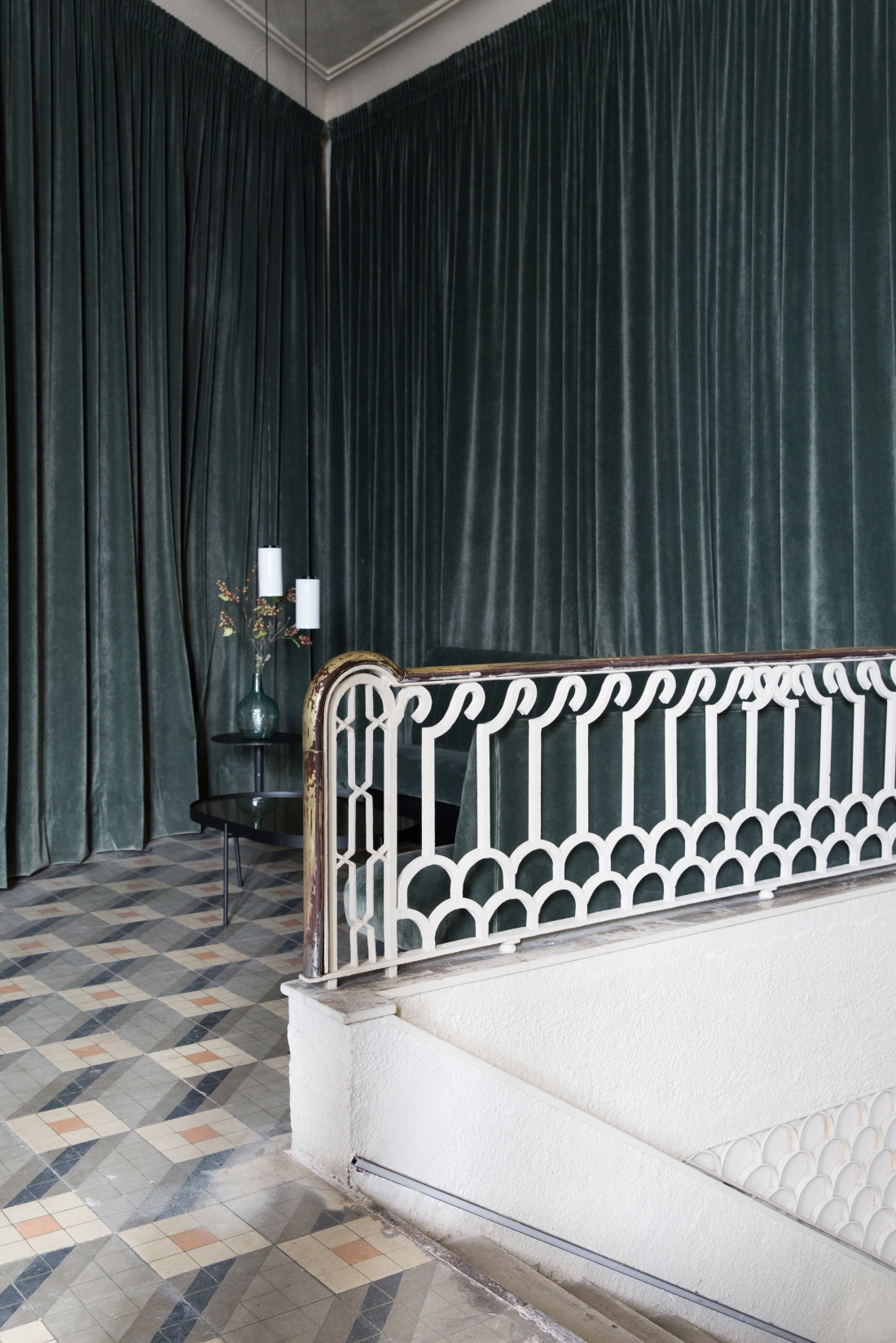 As visitors move out of the light-filled central cinema space and into the old Duque de Alba amphitheatre, they are greeted with a darker, contrasting art nouveau style. Deep red velvet scallop-backed seating creates a secluded cinema space and offers echoes of its past as an x-rated theatre.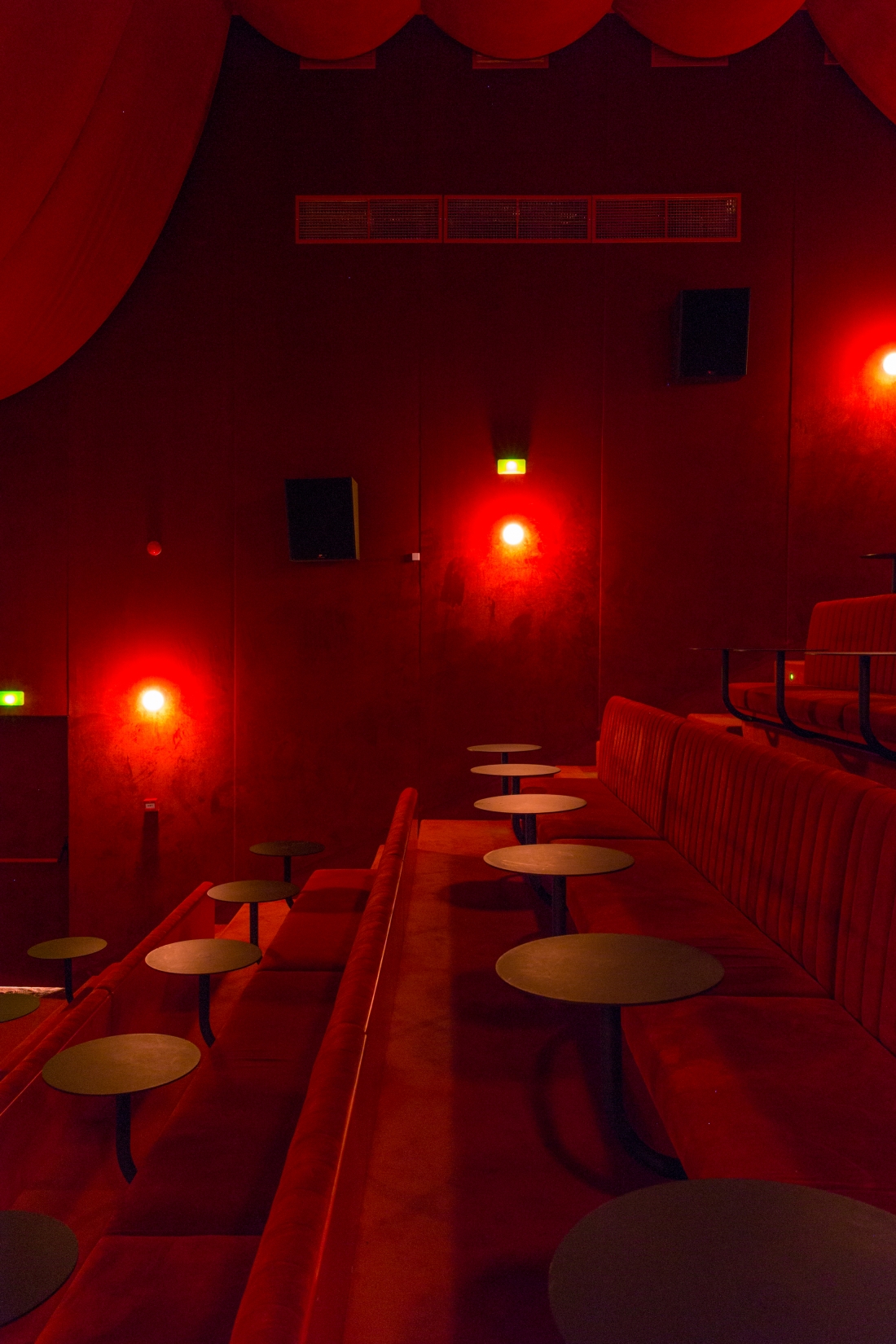 A smart cocktail bar, in the space of the old 'ambigú' cafe, continues the art nouveau theme and serves food and drink until late into the night. The muted palette of a traditional tiled floor is set against a mix of leather and velvet seating, while the red LED lights give the feel of a nightclub.