Leanne Wookey on the creative North West, a sustainability-first approach and starting from the bottom up.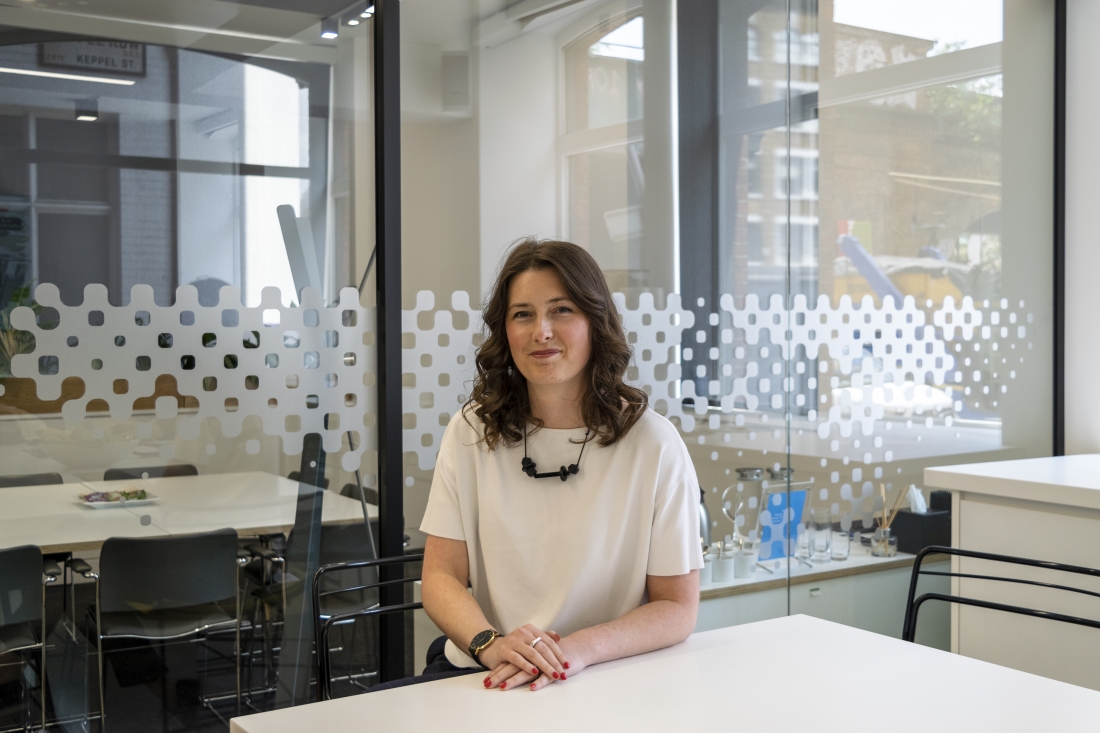 As it's launch week, we're celebrating our community. And when it came to kicking off the content, our friend and neighbour Leanne Wookey, director of interiors at tp bennett was top of our list for an interview.
Leanne joined tp bennett after managing an award-winning creative studio in Manchester. Her experience and expertise spans retail & hospitality, commercial workspace, student accommodation, residential and mixed-use sectors. Her impressive client roster includes Bruntwood, Argent, Media City UK, Peel Holdings, Capital and Centric & AstraZeneca.
We caught up with Leanne to talk about her career journey, her genuine passion for sustainability and always looking on the bright side.
Firstly, can you tell us how you started out in design?
"I started in design after first wanting to be a veterinary nurse specialising in working with horses! Long way from design, I know. When I was a kid, my dad told me to find a job that you enjoy as you will be doing this for this for the majority of your life. I was always creative and even when doing my studies to work with animals I was doing an A level in Art to keep my hand in.
"My husband (boyfriend at the time) was training to be a graphic designer at the same time and I spent a day on his course and realised I could have a career in design if I wanted it. Barging my way onto a BTEC in 3D Design two thirds of the way through the first year, I completed a 2 year BTEC in a year and 3 months, with the highest grade they had ever given and got myself straight into University in Manchester. As they say, the rest is history!"
You are director of interiors at tp bennett - what does your role involve?
"My role at TPB is multi-faceted. Developing our designers in both Manchester and Leeds, the biggest drive is to creatively direct and inspire our team as well as develop our Northern studios.
"With studios in both Manchester & Leeds, our team of interior designers and architects are constantly striving to create and deliver aspirational experiences and environments, designing from the inside out.
"I love that I still get to work alongside my team. It is very easy at director level to move away from the design side but for me it is part of who I am; design is my passion. As a director at TPB I get the best of both worlds of participating in the design process and delivery, working closely with our team and our clients as well as supporting and managing our design team to grow and develop, challenging preconceived ideas and inspiring and developing our team of designers and architects to push the boundaries of creativity."
How have the last 18-months impacted your projects?
"The last 18 months have been interesting. Although no business is ever ready for a global pandemic, we have managed to build on the relationships we had with our current clients, and deliver our projects to the highest standard. We successfully delivered Hana Windmill Green in Manchester and No 1 City Square in Leeds in the first 9 months of lockdown.
"As a business we already had in place the ability for the team to work remotely, but what we did find was the team adapted very swiftly. As a business we had trust and provided support throughout, making sure we celebrated the small things as well as the big things such as turning 100!
"We helped our clients through the last 18 months with Zoom/ Teams/ Google Hangout as well as evolving and experimenting with more interactive tools that made the engagement process and review stages as exciting as if we where in the same room.
"I would say that we have learnt a lot more about our clients building bonds with not only them, but contractors, suppliers and project design teams in a way that we would never have.
I always like to see the positive in all situations. There are opportunities to be had. As problem solvers, that is what we do.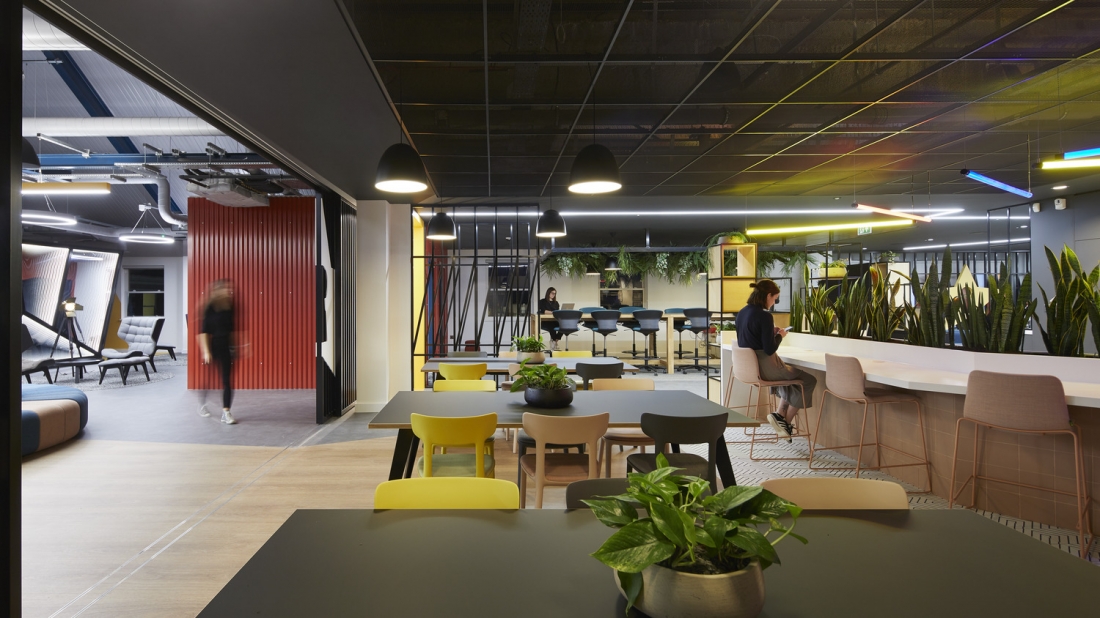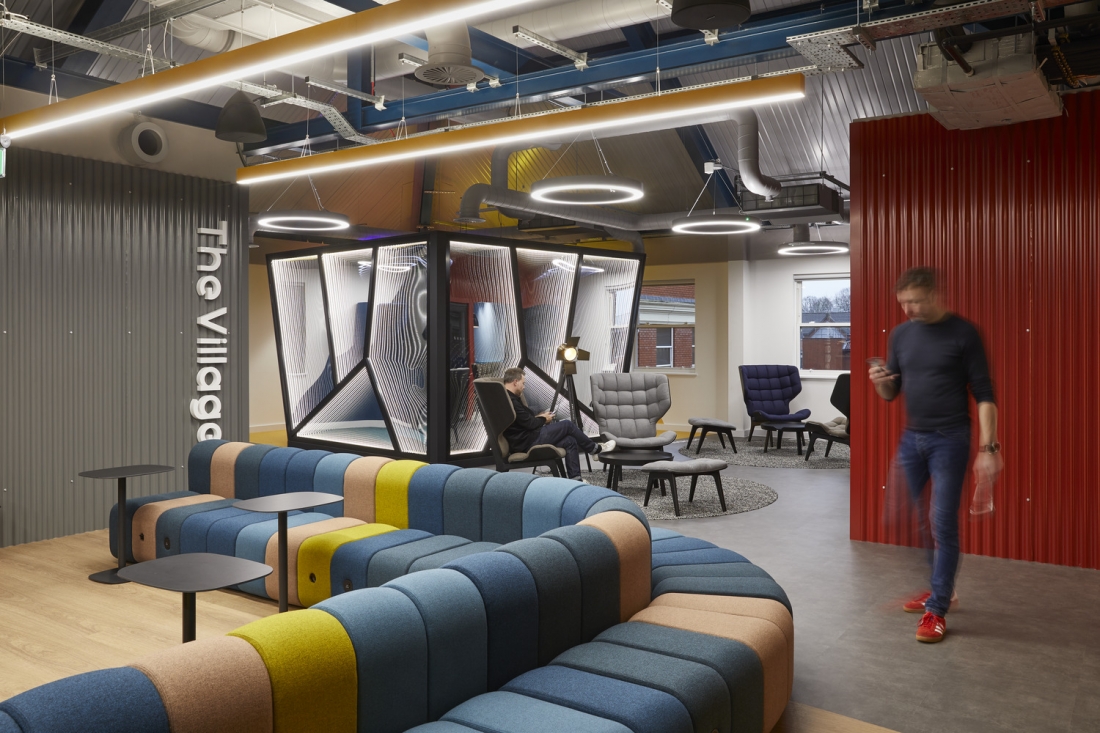 And how have you seen this differ across the sectors you work in?
"We are seeing that ways of work, life, and play have evolved and adapted. There seems to be an openness to ideas and approaches that clients would have said they needed to be brave to accomplish where now they are requesting information and ways that they can be better, more considerate, looking at experience as a priority rather than a luxury or nice to have.
"No matter what sector this can be said as true.
"Our clients understand the need for a more human centric approach to design. People have being controlling their own environments for nearly 18 months in some cases, and they are expecting their environment to work a lot harder than it did. Controlling lighting and temperature, which has always been a pain point, is even more prevalent including the quality of air, biophilia finally being seen as a need rather than a homely addition for the properties taking VOCs out of the environment.
"People are more aware of their surroundings, the lifecycles of the products they use, the furniture they sit on, their ergonomics. But also, the things they are unsure of such as diversity and inclusivity being the standard not the afterthought. Spaces being designed with neurodiversity considerations – everyone's senses have heightened and they are affected by so much that they took for grated before, such as noise, light, scent, our very wellbeing.
"For us, these are just touching the surface of what we are looking at with sustainability at the foundation of our design approach, from the first briefing we are excited to help our clients on their journey through what are still uncertain times for some sectors."
Do you have a signature style or approach?
"No is the short answer. I don't believe in a cookie cutter approach to design. Our clients all have different requirements and even when they believe that their brief is similar to a project, we like to engage with them to understand them as a business and their requirements from a range of people within the business so we can then play back our findings and what becomes the actual foundation of what they want to achieve - and we begin from there."
What's your creative process?
"Engaging fully with our clients from the very beginning is key to understanding their business, the teams' needs, culture, and future aspirations giving us the context on which to build from.
"This involves 1-2-1 meetings with key members of the team from all aspects of the business, creative workshops, visionary workshops, reviewing trends as well as pulling out of the team what can be improved.
"We run creative workshops, exposing clients to different environments, materials and approaches, we can then convert aspirations and opportunities identified into our conceptual design. This is the foundation to any great design - start from the bottom up!"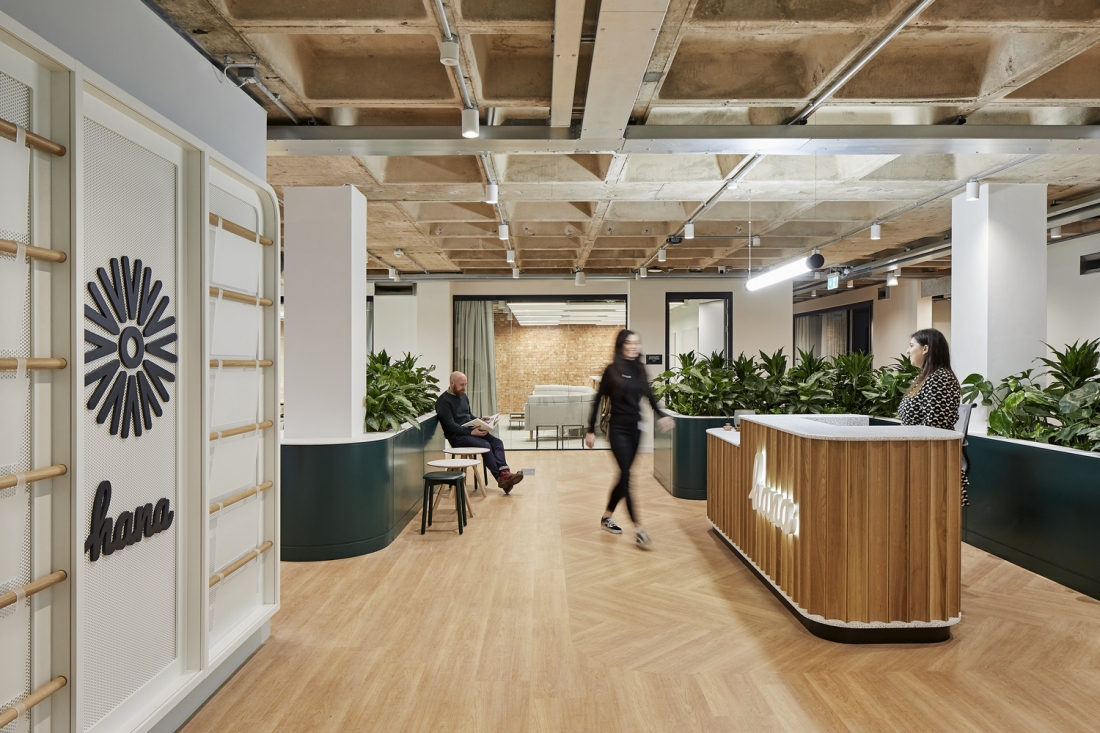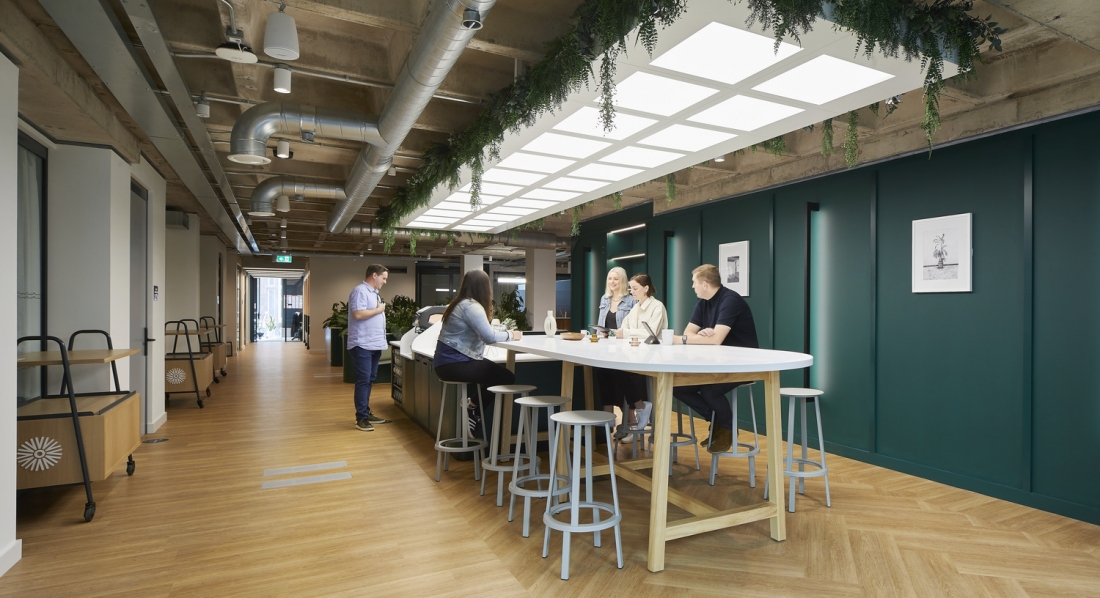 Do you have a favourite material to work with?
"At the moment, biomaterials and recycled products are really exciting, such as recycled paper that is compressed to make solid surface and ruminants of fabrics that are being used for acoustics screening and table tops. It's the innovation of the materials that excites me and the fun we can have with them."
How important is sustainability in your work?
"Sustainability is at the very foundation of the work we produce, a standard rather than a 'nice to have'.
"As a business we have committed to the RIBA 2030 climate change targets. From an interior point of view, we have up to 70% control over what we design from wall finishes, floor finishes, joinery, furniture, materials, and we need to be making sure that these items are considered on all levels. We have a responsibility to our clients to make sure that we are provide the most sustainable approach we can.
"I am very passionate about design and sustainability being for everyone so whether it's a 3000 sqft project or a 1million sqft project, there is a solution for everyone that allows them to do their part. It's our job to become experts, to continually learn and evolve to make sure that our clients are being informed so they can then make the best decisions for them."
You're based in Manchester - the home of Material Source Studio! How would you describe the creative scene here?
"We have very vibrant, exciting and extremely passionate creatives within the North from all aspects of the creative arts whether that be interior designers and architects, suppliers, graphic designers, animators, UX designers, and the tech industries are flying up here, the creative arts with the Halle, Bridgewater Hall and HOME. It's a huge source of inspiration.
Working with the universities in Manchester and Salford, the schools and communities I would say Material Source Studio has been something we have all been waiting for. A space not just for suppliers to showcase their wears but for a space that can bring the creative community together as well as give back to the local areas.
What are you working on currently?
"We are delivering a 7-floor office refurbishment in Leeds. Delivering Hilti new Headquarters in Circle Square and just launching Hana's second building in The Landmark Building off St Peters Square."
And what's next?
"We have just moved into our new studio in Leeds on the top of No 1 City Square as well as moving our team back into the Manchester studio, so we are looking forward to a very busy and hopefully celebratory end to 2021 - enjoying having our team back together before Christmas.
"2022 is going to be a very busy year for us by the looks of it, which we will look forward to talking about in the New Year!"