What's On - Material Source Studio Presents May Wild Studio & From The Ground Up - A Sneak Peek.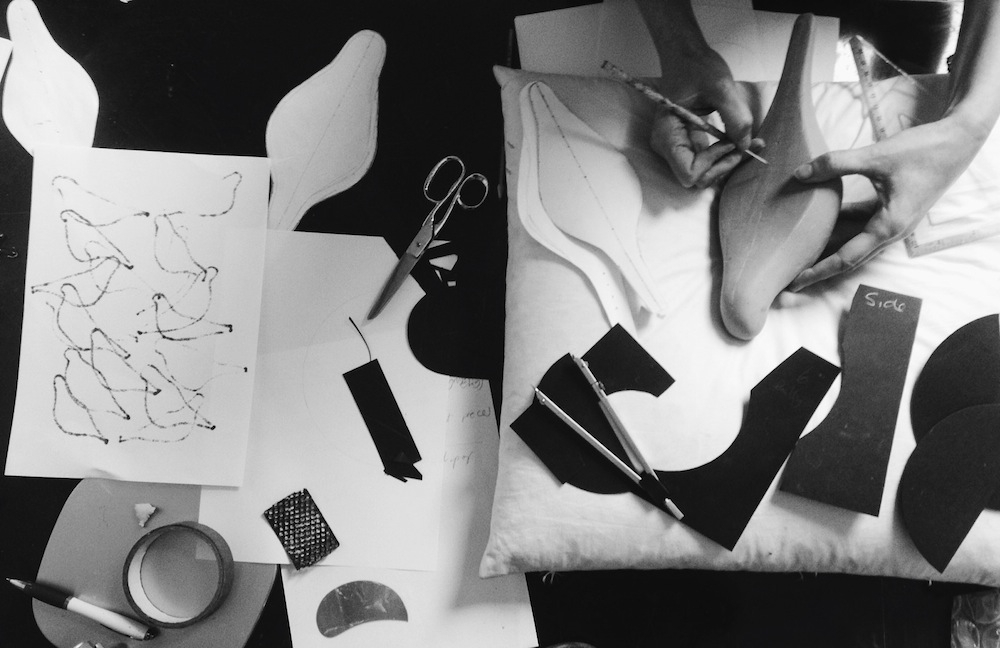 We're extremely excited to be opening the doors to our Manchester Studio on Monday 22 November. A hive of innovation, our dedicated Gallery space will open with two exclusive exhibitions; championing our creative community - both local and international.
Material Source Studio Presents: May Wild Studio
Starting with some inspiration at our doorstep, we are showcasing May Wild Studio's Coo Birds.
May Wild Studio is a Manchester-based social arts practice that uses storytelling, collaboration and participatory projects to encourage conversation around sense of place, nature and sustainability. Its Coo Bird collection is a story of finding beauty and humour in the everyday.
"Coo Bird is a celebration of our cities, representing two sides of them: sometimes run-down, but sometimes glorious; a pest but also a creature of value."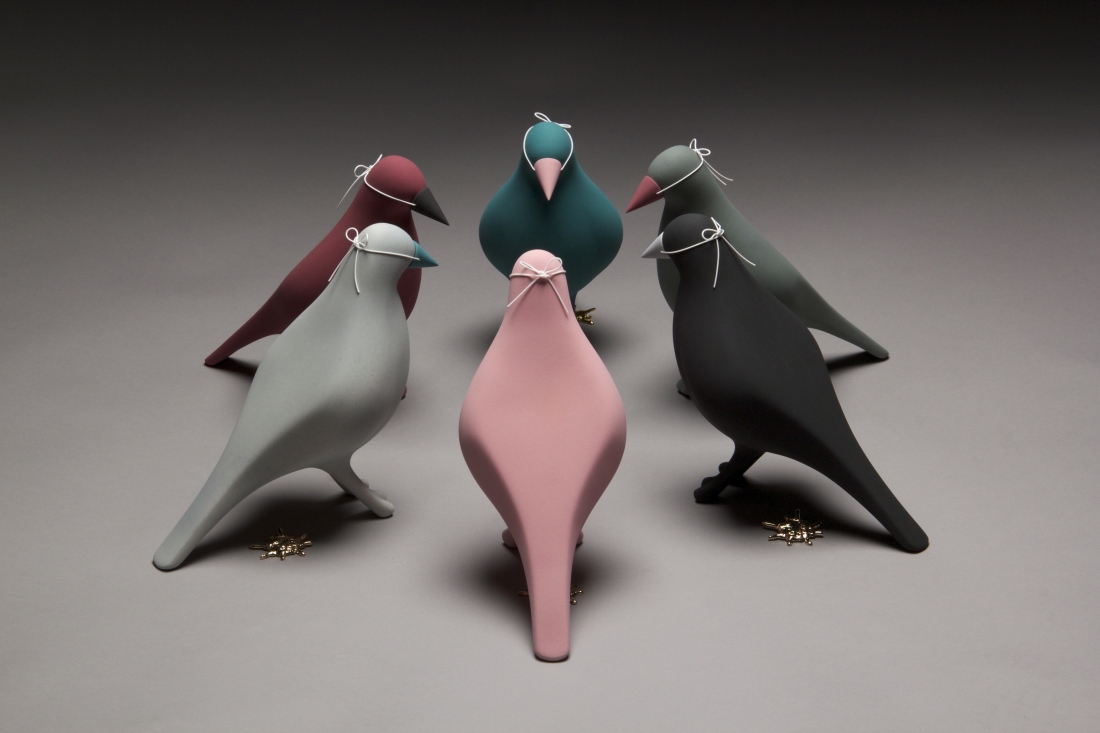 The leg design of the birds — a chicken bone cast — is inspired by observing city pigeons eating fried chicken out of a fast-food box in Manchester's Piccadilly Gardens.
As for the pigeon droppings, the Golden Coo Pu is inspired by two themes: the golden gift from the bird itself, and the good luck it promotes.
The colours reflect the plumage of the bird. The beak design mirrors the pigeon's urban environment: tied on with rubber string, this form is not unlike a party hat, a metaphor for the city weekend party lifestyle, and a night out on the town.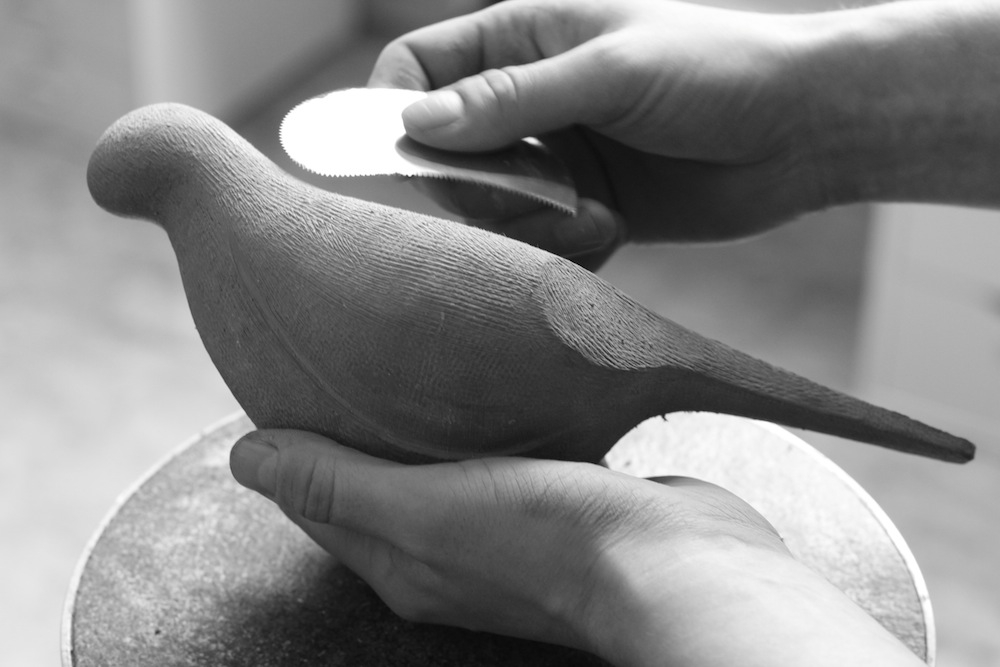 Material Source Studio Presents: From The Ground Up - A Sneak Peek
Sustainable design is no longer an option – it's crucial.
Thankfully, the design industry is rising to the challenge by creating biomaterial solutions made entirely from waste and renewable resources. It's an exciting time of innovation, with trailblazing designers around the globe conjuring up products through never-before-seen methods of making.
In this preview of From The Ground Up, we explore a selection of materials that have come from this experimentation, providing a taster of what to expect from our full exhibition, running from January 2022.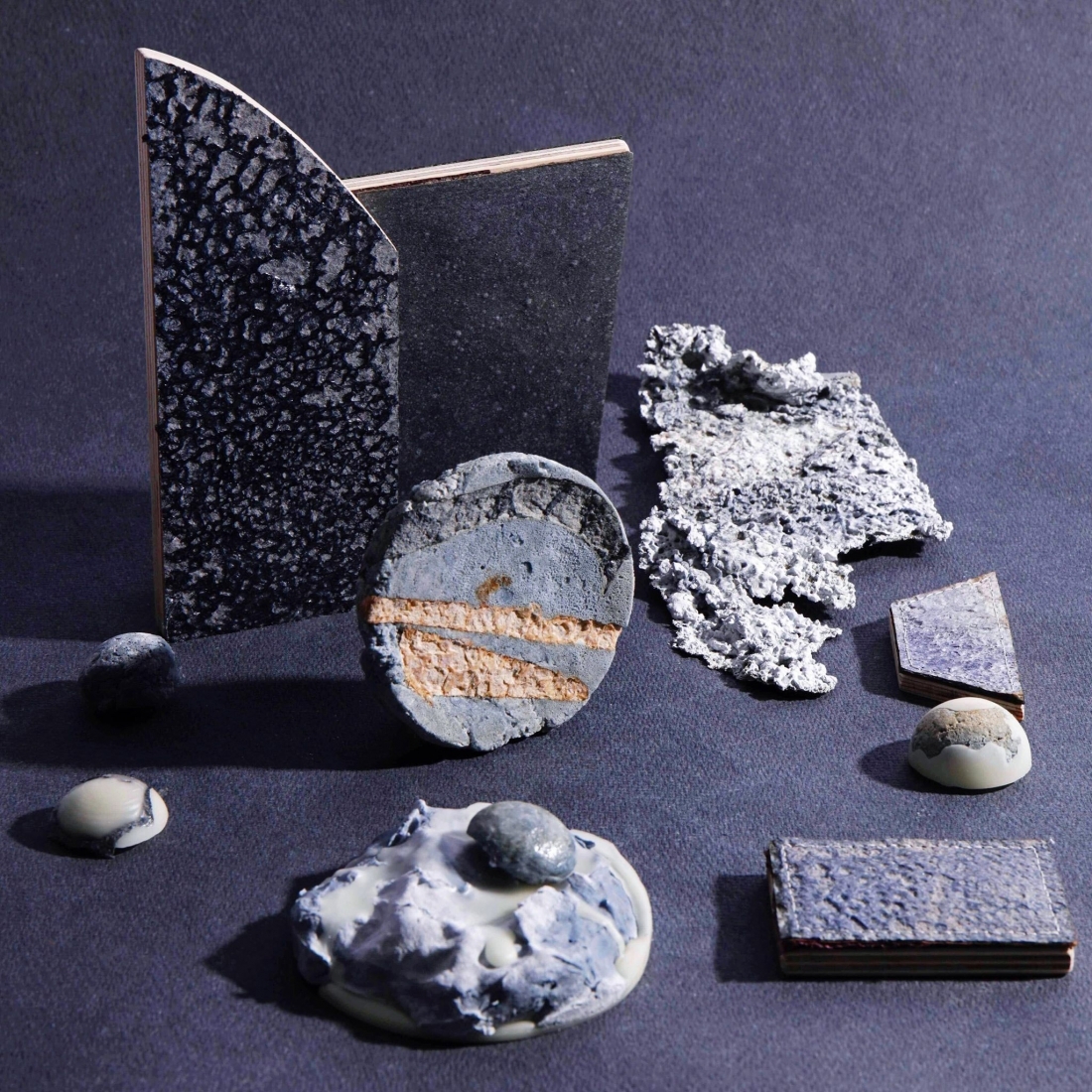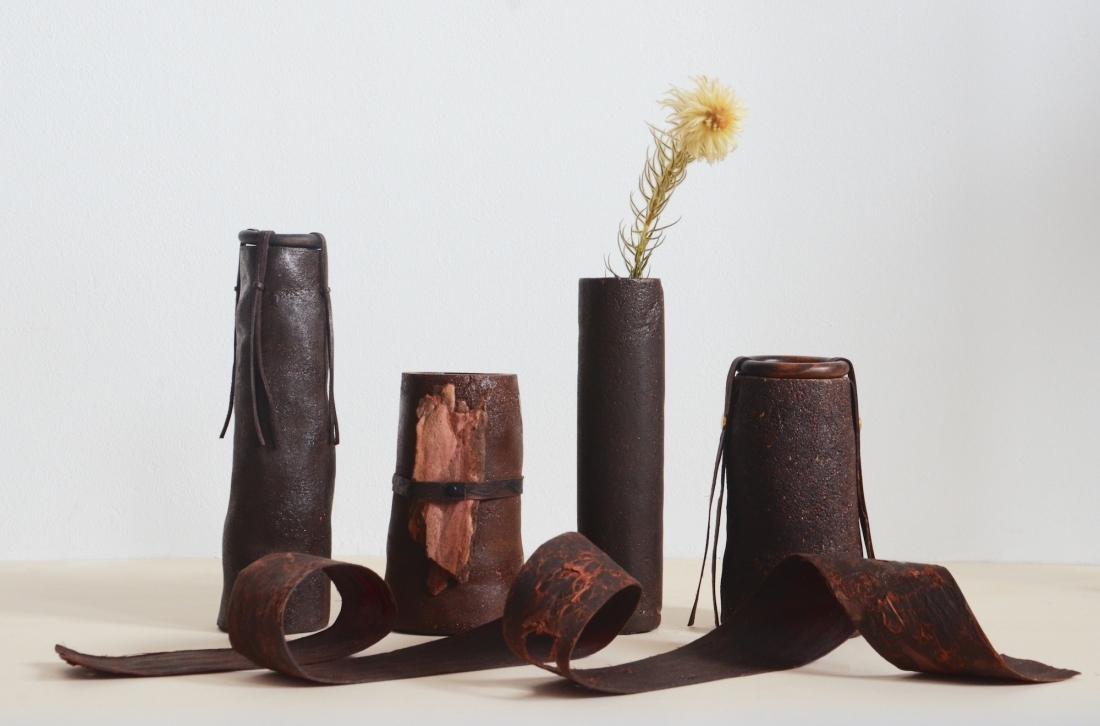 Both exhibitions run from Monday 22 November 2021 at the Gallery, Material Source Studio, Hanover Building, NOMA. No booking required.