Materials designer Zhekai Zhang on transforming coffee waste, human-centric design and studio life.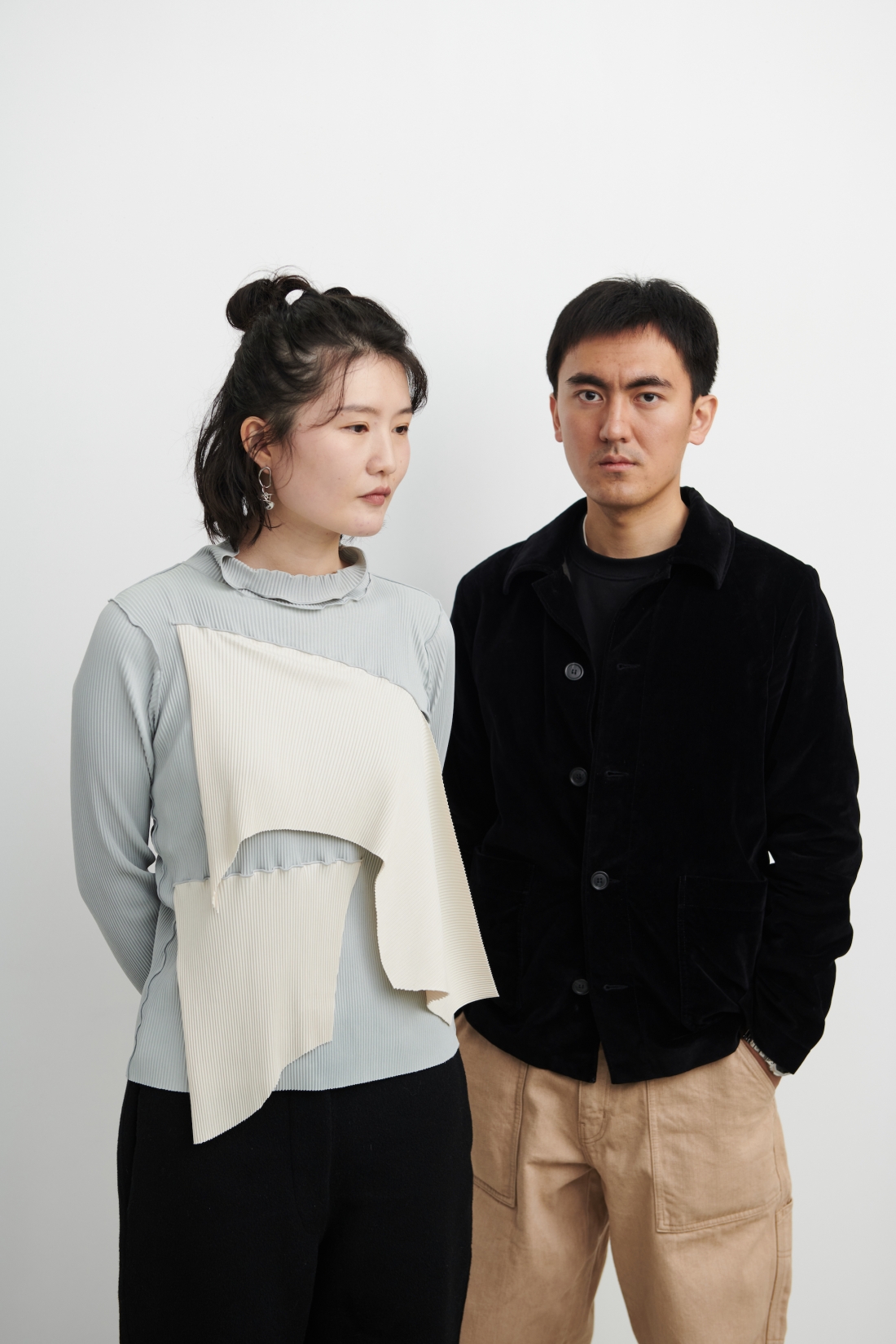 With a fervent dedication to supporting a more sustainable future, it wouldn't be Material Source Studio launch week without us interviewing a trailblazing biomaterials designer.
Zhekai Zhang is a product designer dedicated to applying new insights to interior products with innovative processes and using sustainable materials. His philosophy is to develop unique design languages from the perspective of the relationship between fundamental industrial production and craftsmanship.
Here we chat transforming waste into wonder, human-centric design and studio life.
Firstly, can you please tell us about yourself? How did you get started in design?
"I've been an independent product designer for three years, running a young design practice called Studio KAE, focused on innovative processes and materials. We are interested in inspiring people to find out the stories behind the products, to reflect the territorial culture and social issues, and craftsmanship.
"I graduated from the Royal College of Art with my studio cofounder Keren Wang in 2018. We met in the same major: Design Products. These were both good and challenging times, but they spurred my design career.
"I am grateful to my tutor Simon Hasan, who made me understand 'design through making' and influenced my design philosophy. Studying abroad allowed me the chance to combine Chinese tradition around materials and manufacturing with the refined and well-established European design approach. We know that this is an excellent way to make a difference with our work by discovering and learning disparate methods and systems and embracing an international breadth."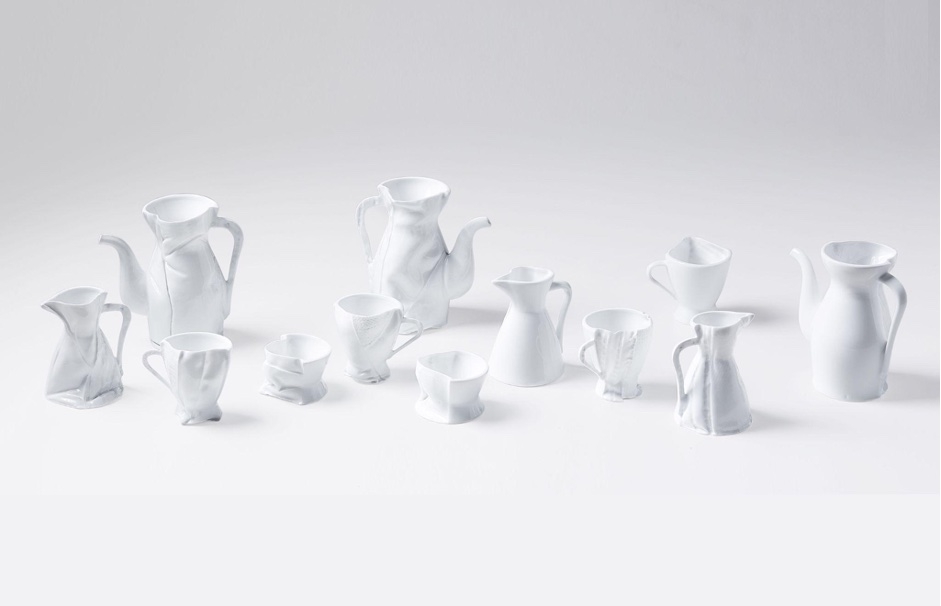 Your work transforms would-be waste materials into luxury interior products. What gave you the idea to do this?
"I started to receive custom interior design commissions, for which I was keen to use local waste materials. I felt for the luxury interior market, materials with a narrative worked well. We can't judge the material value by its market price, but its social and environmental contribution. We believe it is time to break the stereotype of luxury interior materials."
Your Coffire collection repurposes would-be waste coffee grounds and transforms them into beautiful, marble effect lamps. Can you talk us through your making process?
"The eco-conscious method of staining is inspired by the ancient pit firing technique for pottery colouring. The traditional process is done typically in a hole in the ground or a pit. The pottery is placed in the pit and burned.
"Traditionally this technique uses different kinds of organic materials to produce colouring effects, such as driftwood, seaweed, dried fruit skins, nutshells; we choose to use coffee grounds, exploiting waste produced by the café industry, and use tin foil to wrap the porcelain that is watered by coffee grounds liquid to fire in the gas kiln. This simulates the pit firing situation to make it easier to control the reproducibility, the production and to improve the results.
"It is an atmospheric process. All of the colours and patterns are derived from the process and what is consumed in the fire. During the low temperature (700-1000 °C) firing process, the interaction between the biodiesel and the sugar in the coffee grounds, which oxidizes to red matter, stays on the surface of the ceramics to form random texture. This is influenced by many variables, such as temperature, humidity, coffee grounds density, etc."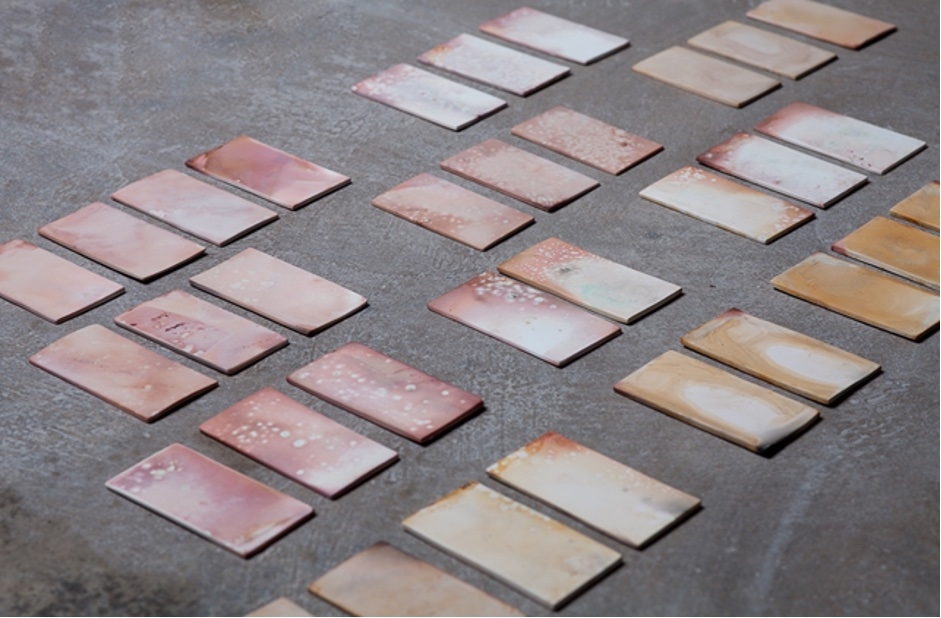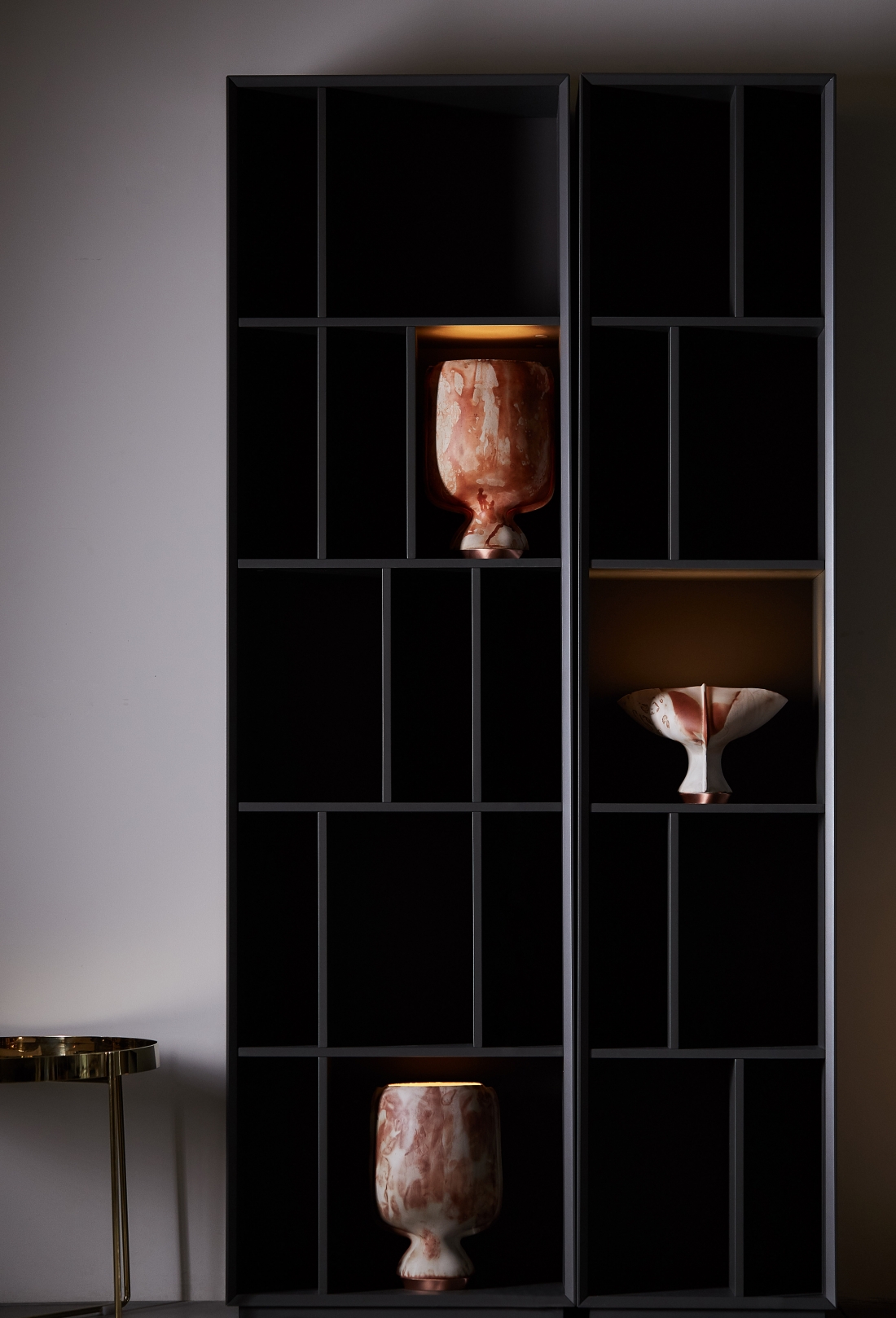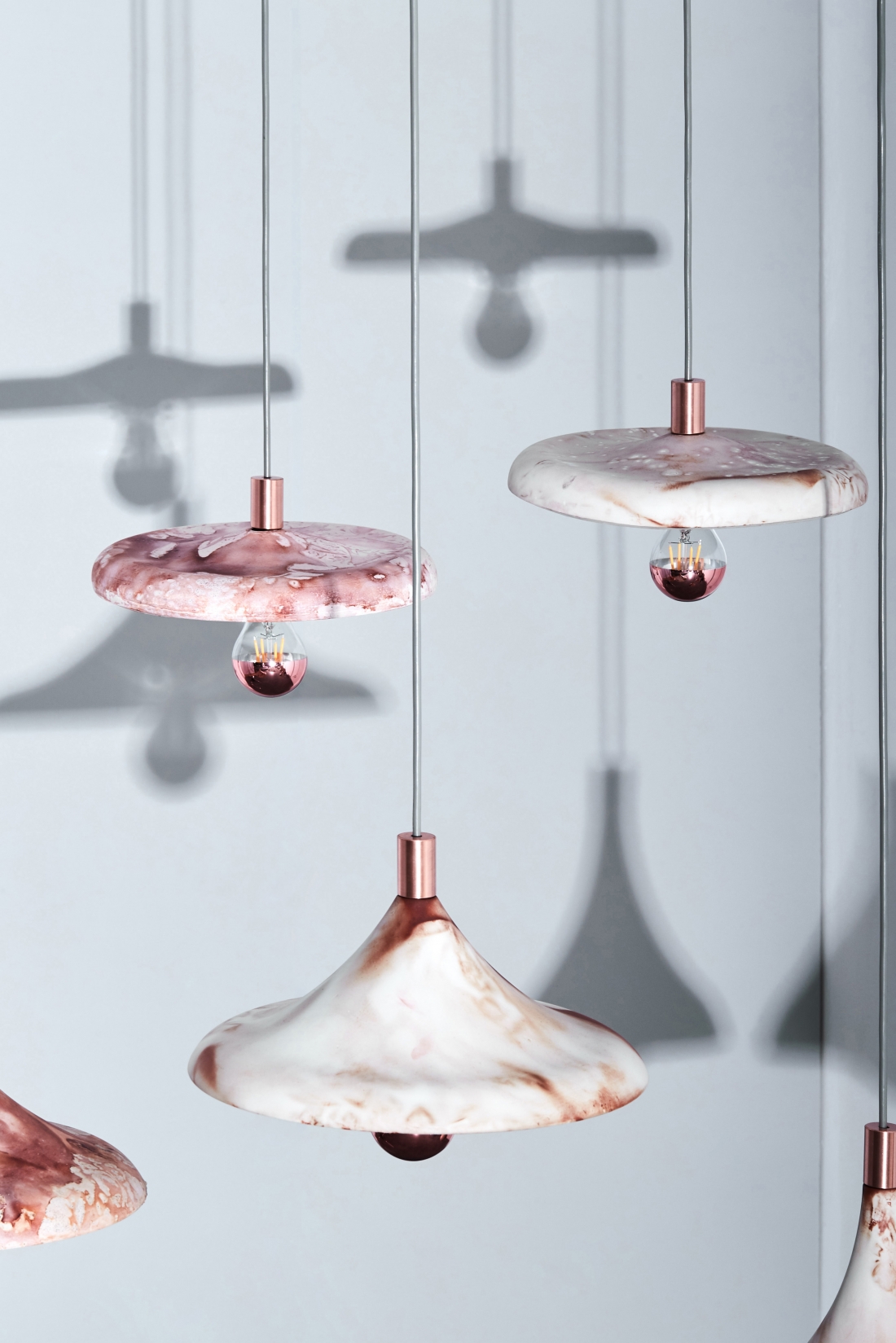 Texture seems to play an important role in your designs - what's the creative drive behind this?
"Exactly. We think that people's immersion in digital products and virtual technology makes them ignore the perception and experience of the real world. Our fast-paced lifestyles make us ignore processes such as traditional crafts or product development through repeated trials.
"We enjoy playing with the materials in our hands and believe texture is an effective tool to present our design insights. We appreciate the colour and texture, details from nature, trying to transform them into products, developing them from the perspective of the relationship between fundamental industrial production and craftsmanship."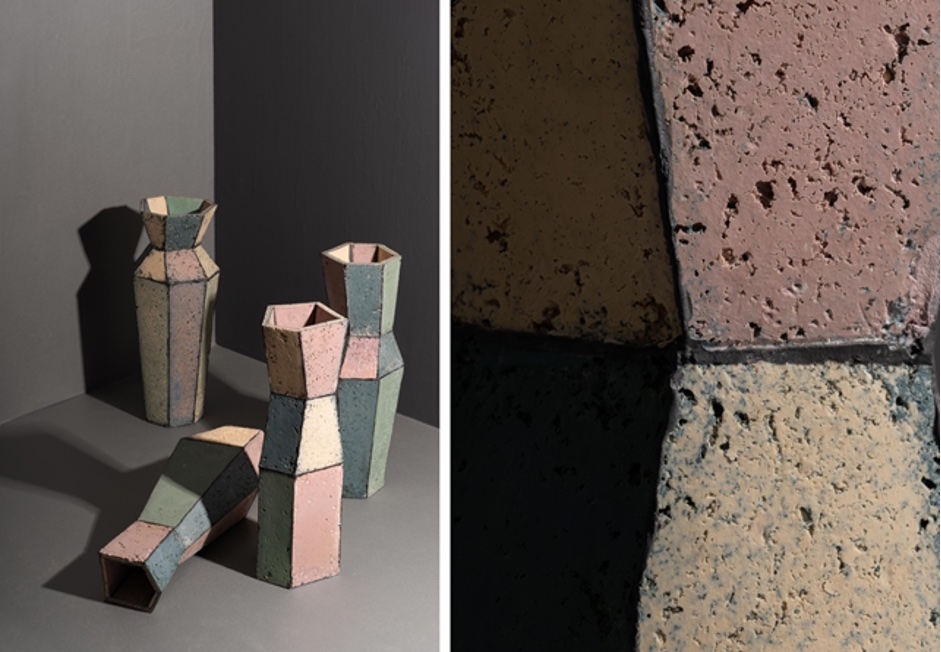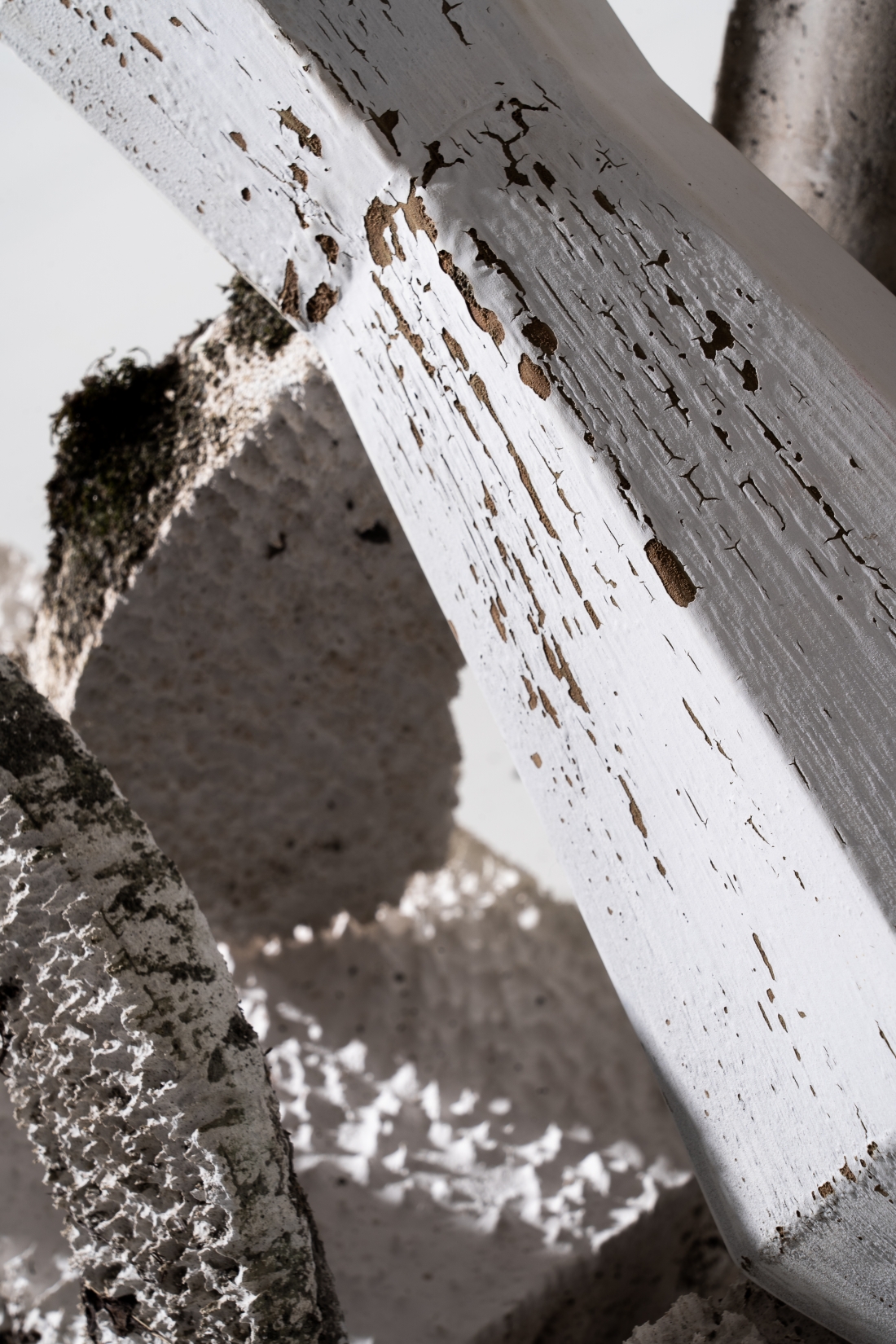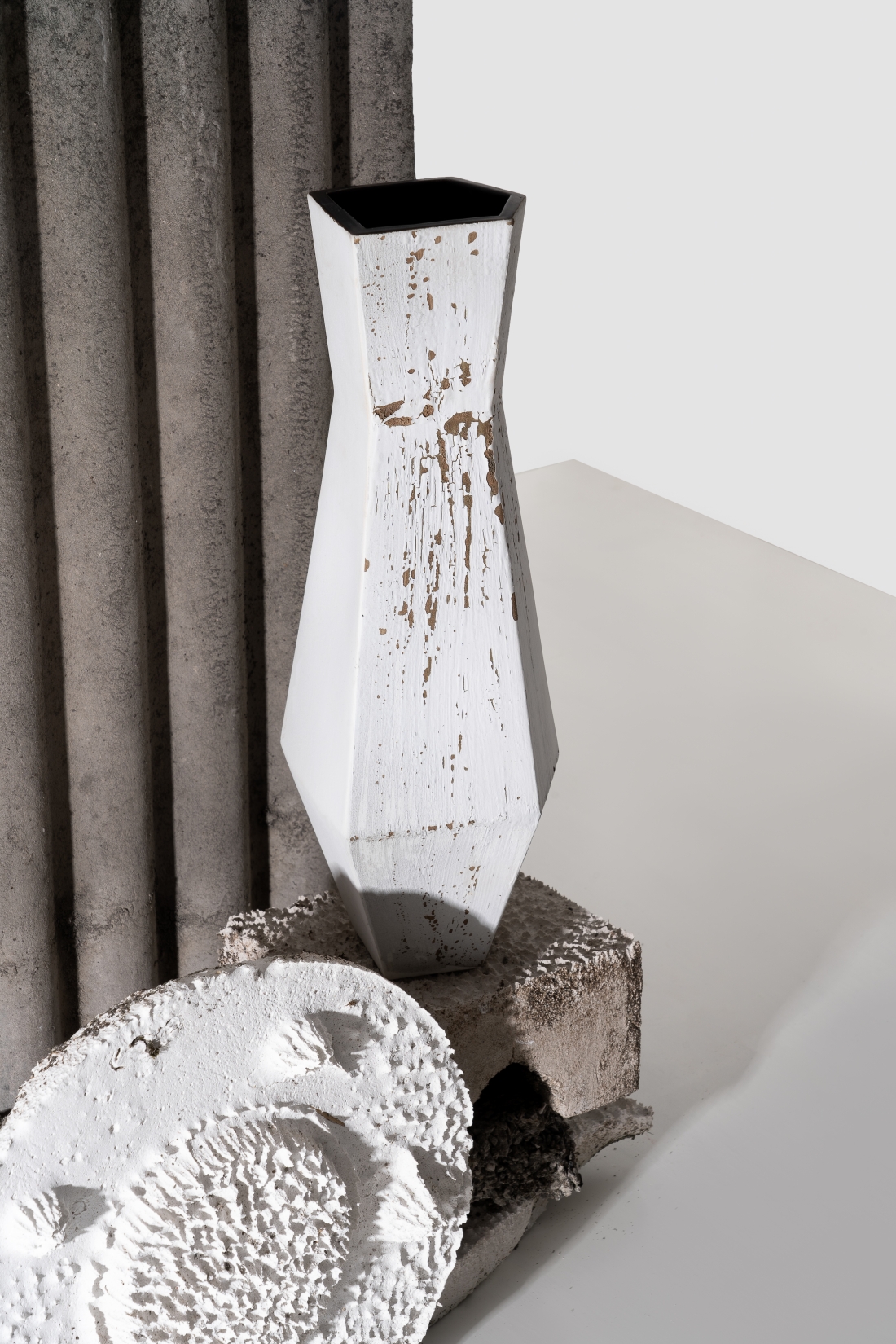 Where do you find your inspiration?
"Our inspiration combines various aesthetics (such as plants, natural scenery, antiques, etc.) and borrows existing media from different fields (such as handicrafts, unique materials, digital technology, etc.) to graft together to discover new product elements.
"We regard the development of each product as an affair. Things and natural objects (such as light, gravity, temperature, etc.) are the characters that often appear in the scenario we have constructed. We expect to see accidents caused by randomness in each affair, which causes "imperfection" that is precisely unique from standardised production.
"Each collection of works also reflects a separate event, discussing, for example, the problem of post-modern industrial mass production; Transformation of sustainability and property of materials; The practicality of handicrafts in cross-cutting fields, The application of abstract natural language in solid products, etc."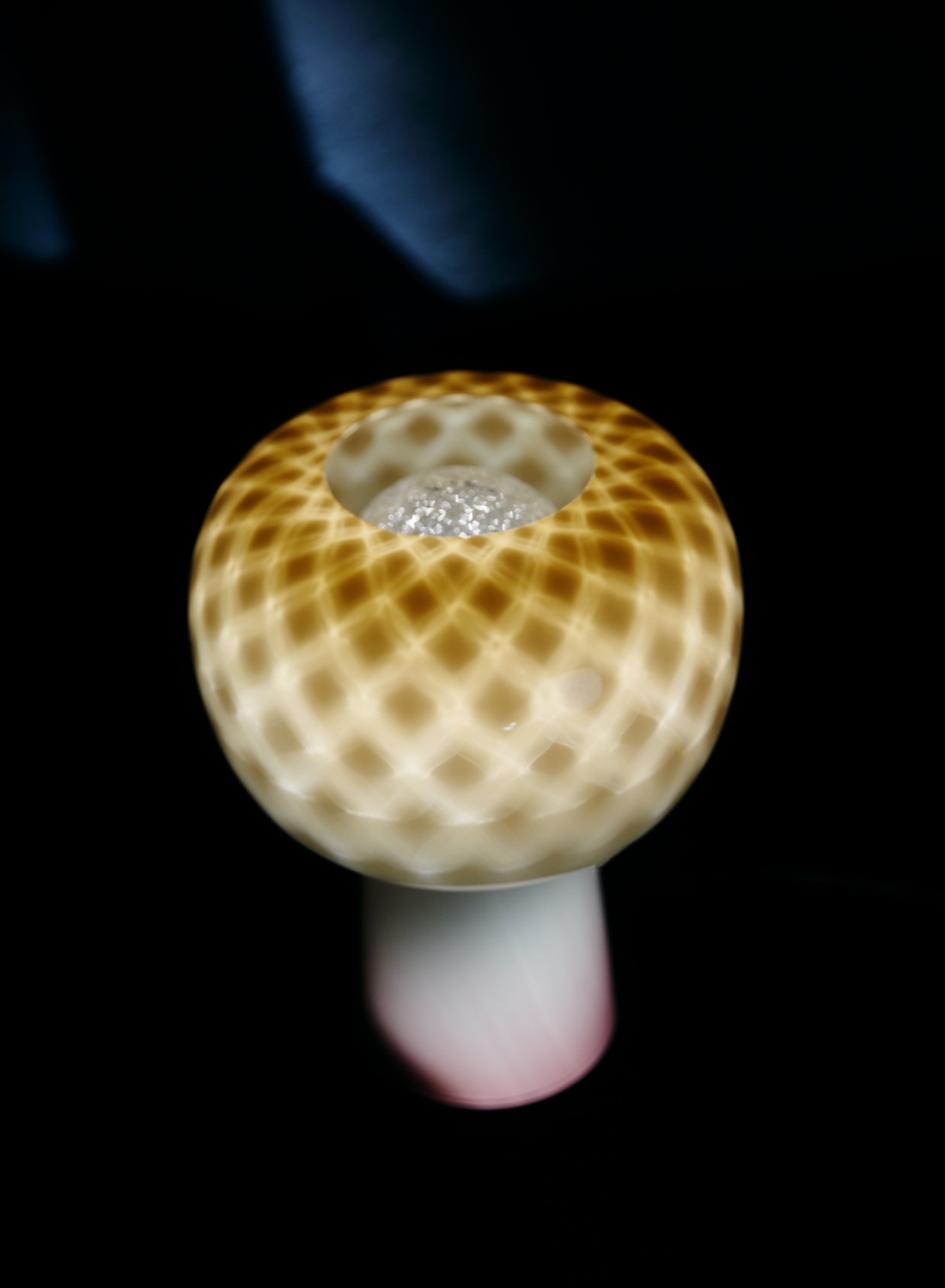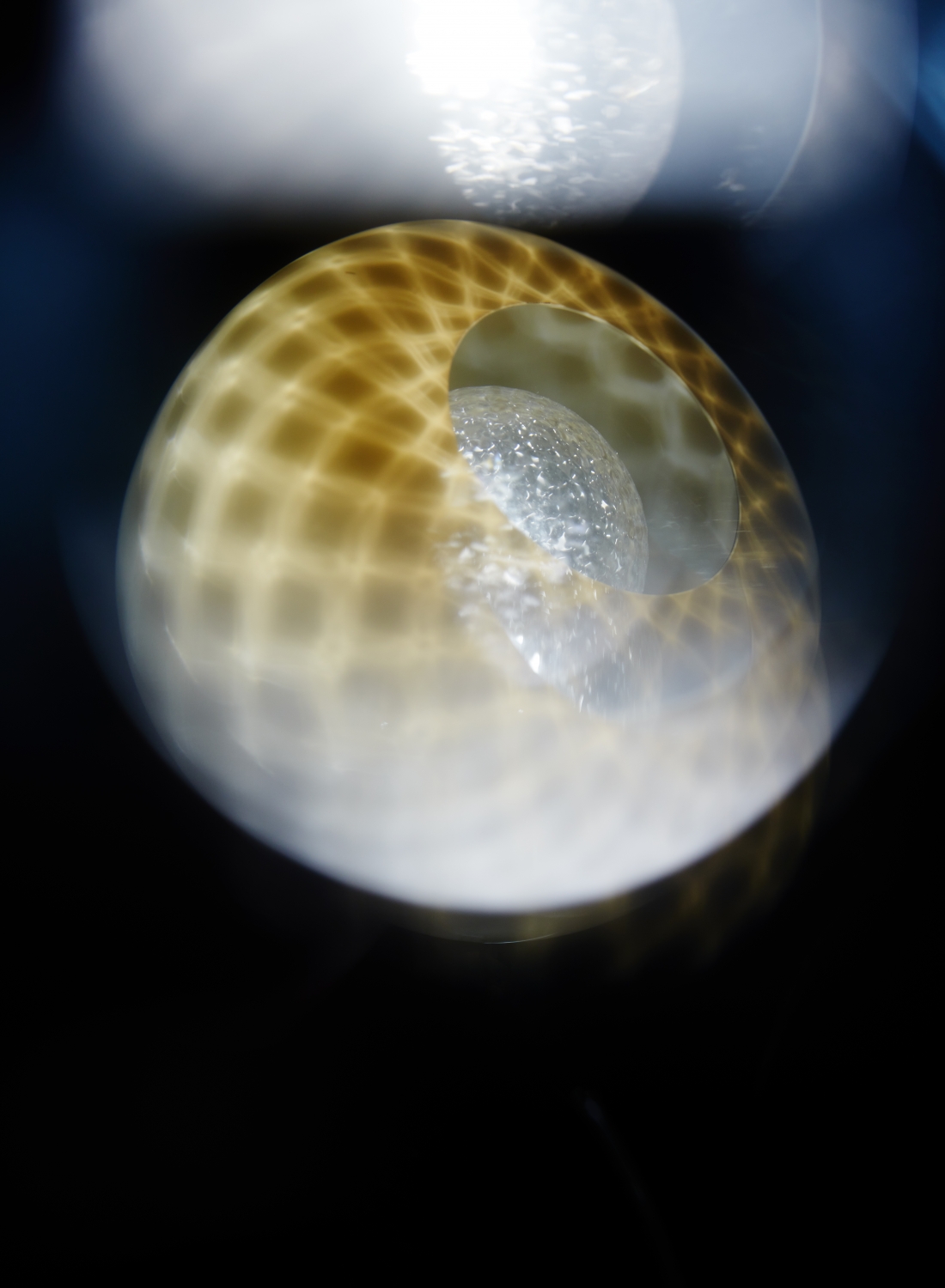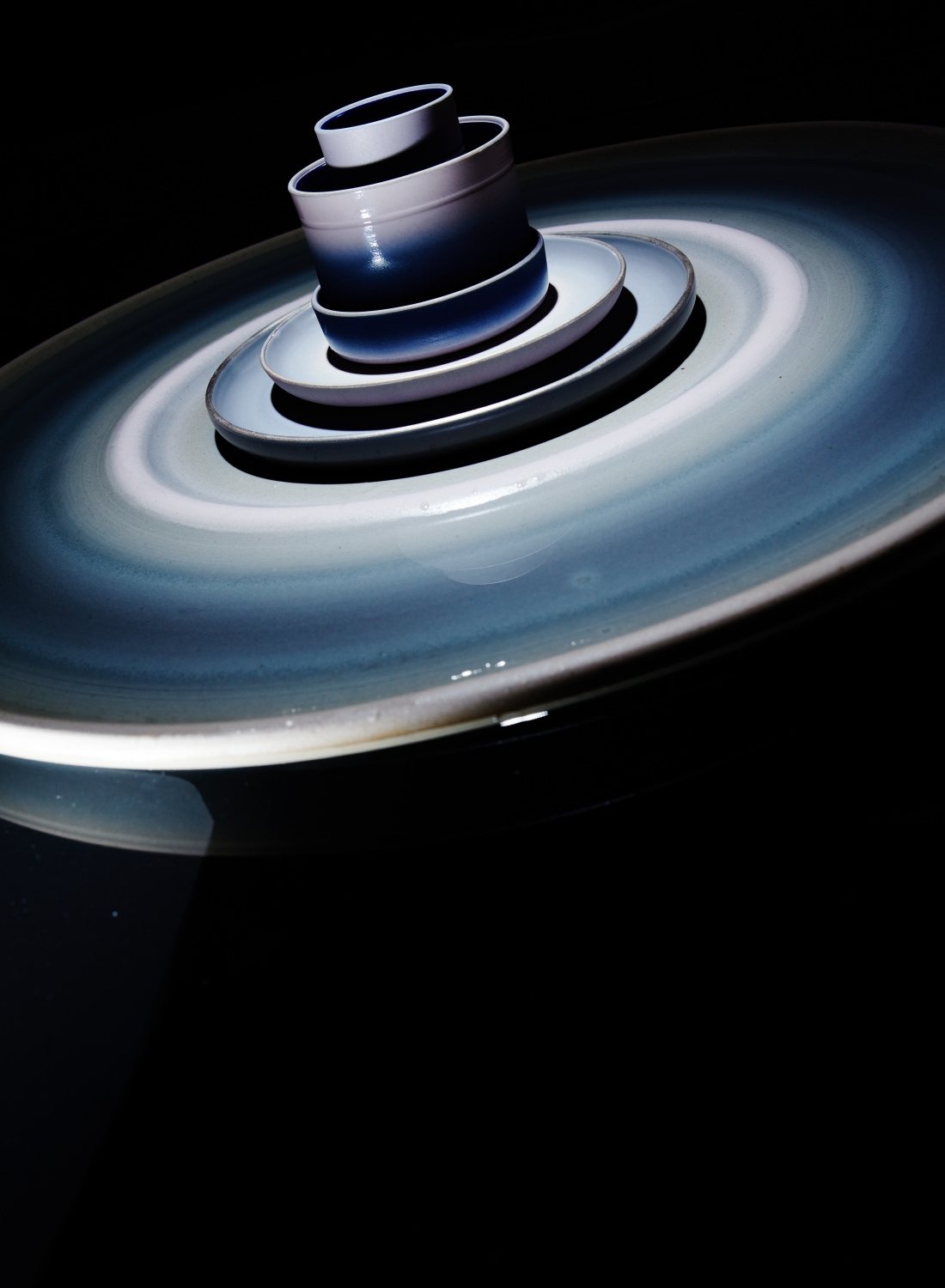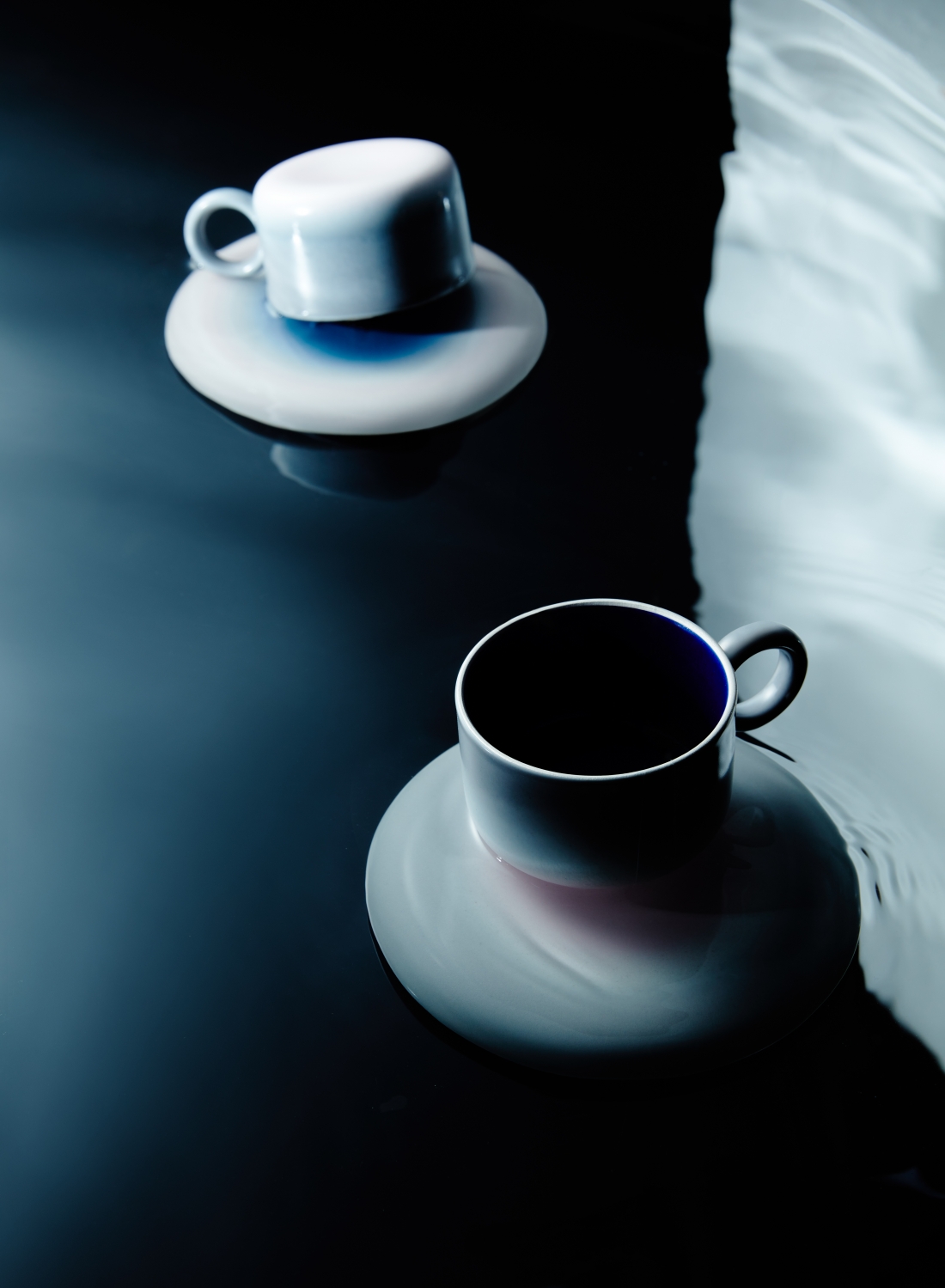 More and more interior designers are willing to use environmentally-friendly materials. Except for the custom-made product design projects, we often receive requests about product material application in building materials (such as tiles, bricks), reflecting our material experiments' potential value.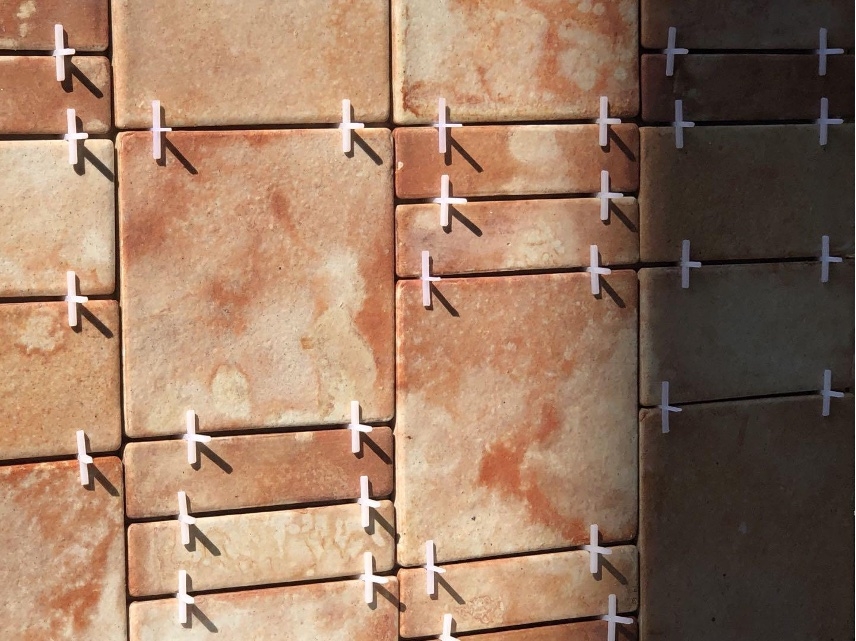 Does form follow function or vice versa?
"Jurgen Bey said, 'Why should I invent new forms if the reality already offers so many fantastic images, so many special solutions. As a designer, I only have to discover them and restructure them into new stories'.
"Facing the thinking brought about by these social and functional problems, we want to focus on the object itself, break away from the human-centred design criterion with the role of an independent design studio, and turn to the design with material as the core to provide choices for future society. We aim to explore the dialectical relationship between natural and artificial creations, excavate the value of materials behind design products and explore new possibilities of local crafts in contemporary semantics."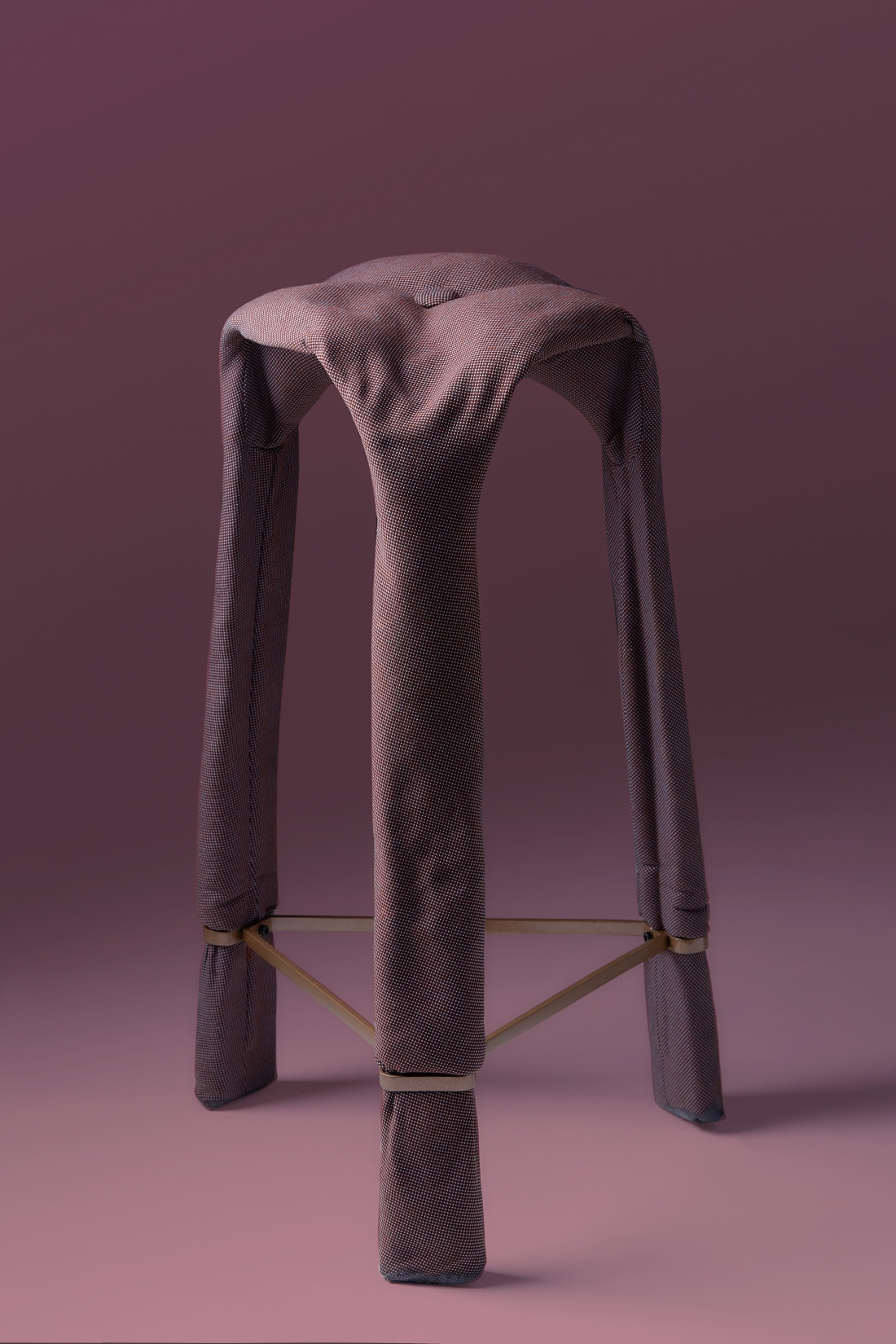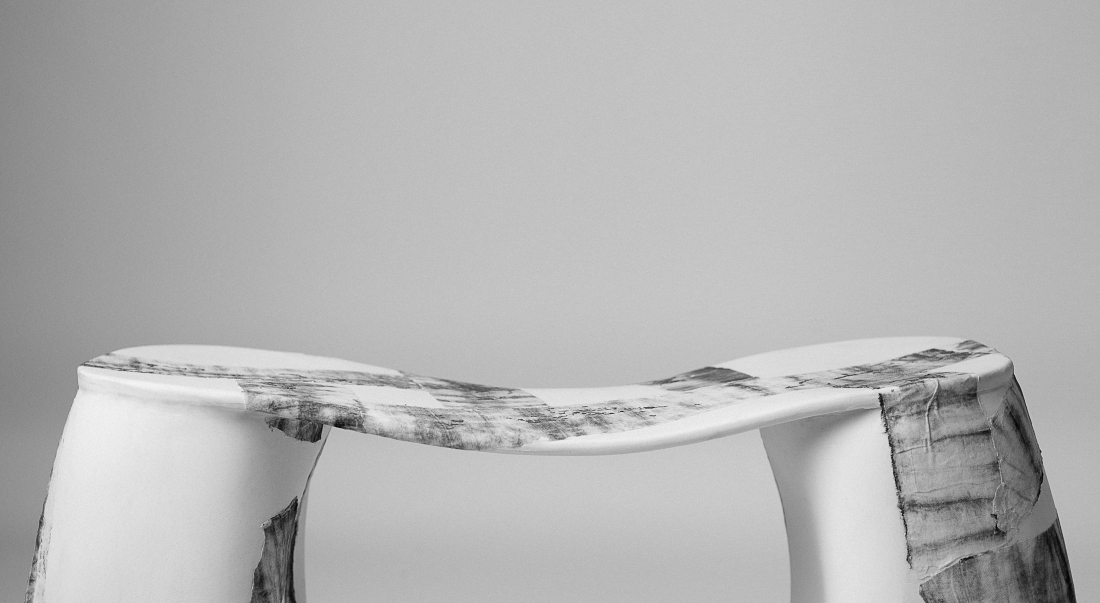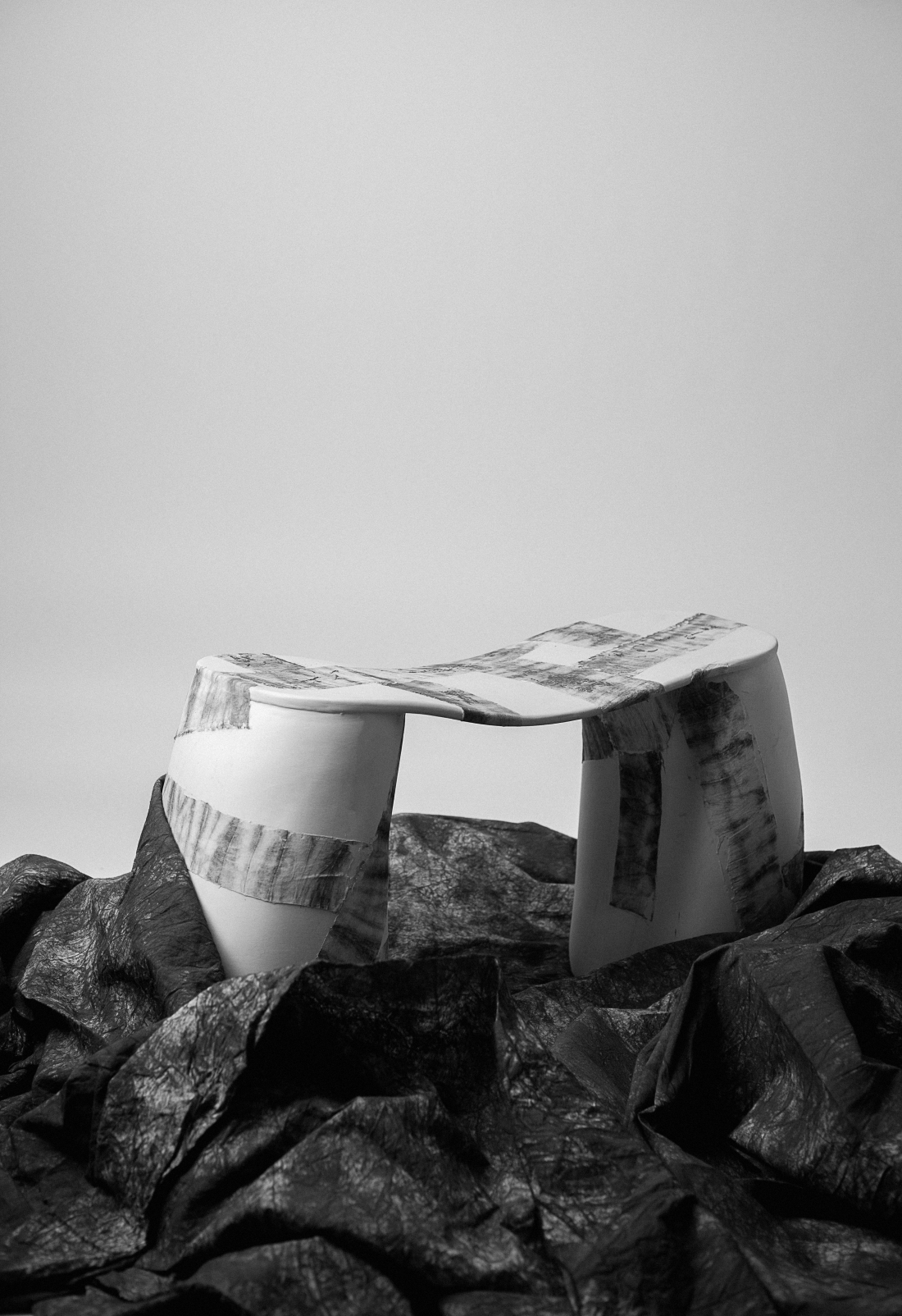 What does an average day in the studio look like?
"Our studio's daily life is quite simple. We generally review the sketch and rendering model made the previous day in the morning, then check the current day's schedule. Most desk work will be finished before lunch. I am used to making the prototype and material testing in the afternoon. My partner Keren would have any meetings with clients."
Is collaboration an important aspect of your work?
"Yes, we regard ourselves as neo-explorers more than designers. So we actively seek partners with different skills and backgrounds: architects, engineers, researchers and cultural scholars. We value the process of our practice and encourage our clients to participate in the development and experiment of new materials and technologies."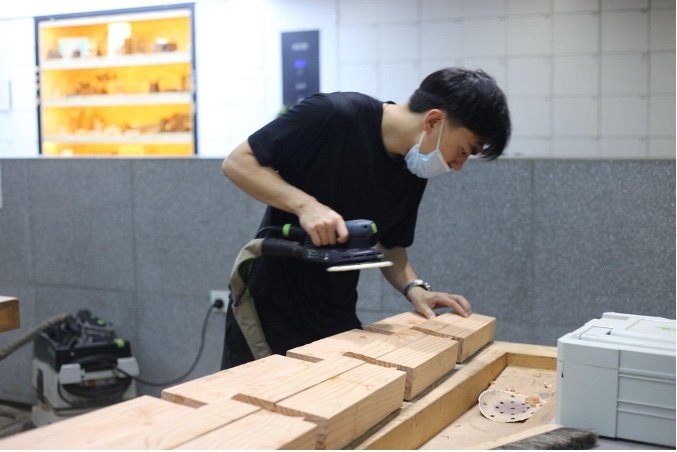 What are you currently working on?
"We are designing a wood shelf with Douglas fir. To celebrate Douglas's unfinished life (this kind of softwood will continuously crack after the tree turns into furniture), we magnify the artificial polishing trace to encourage people to truly look into the details, and story, of the wood."
We're currently running a preview exhibition on biomaterials at Material Source Studio - From The Ground Up. Pop in and see it any time Monday-Friday, 10am-6.30pm.