Lesley Roberts, partner at Allsop on the future of built to rent - community, flexibility & genuine value.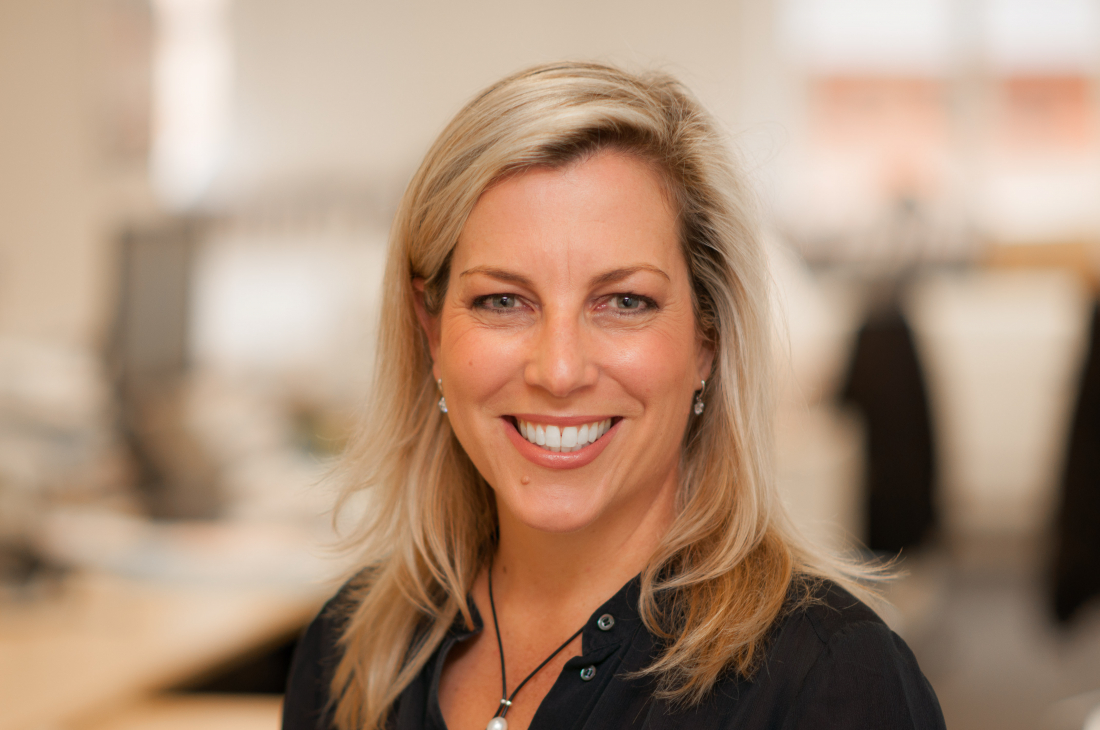 Lesley Roberts is a name synonymous with the burgeoning build to rent market. A partner at Allsop, she is a well-known specialist in the residential investment market and has been heavily involved in the evolution of build to rent in the UK over the last few years.
Prior to joining Allsop, Lesley was a director at Pinnacle Group, spearheading PRS services for large scale residential landlords and investors, and has over a decade of experience working with developers, housing associations and institutional investors in acquiring, building and efficiently operating large scale PRS portfolios.
For all of the reasons above, we were extremely excited to have Lesley on our world-class panel of experts for MSS Presents Future of Residential on Wednesday 8 June. Offering a sneak peek at some of the topics to be discussed on the night, we caught up with Lesley in advance...
It feels like the perception around build to rent and co living has changed quite a bit over the past couple of years, with more people associating this style of living with community and a more sustainable way of life. Is this something you've seen too?
"Yes, it is. I think what the pandemic did was accelerate a proof point that maybe we all logically thought was a good idea but didn't necessarily recognise the weighting of, and the lived experience, because the value of community, and people, and that social fabric essentially became lifesaving. Suddenly, there was clarity on how important it is. I think we just took it for granted previously and we didn't understand what a lifeblood it was and how essential it is to our being.
"During the pandemic, we almost went back to basics. We had been so busy in our lives and had been skimming the surface of relationships, of social media, of focusing more on being seen to be doing stuff rather than experiencing it. I think that what the pandemic did was it really stopped us in our tracks. We went down to the fundamentals of health and safety and survival. And then we started to realise that for survival we need communities.
"They say it takes a village to raise a child. And, I believe, it takes a community to live a life. I think that what happened was within the built to rent and co living space, there were natural communities that were already starting to build prior to the pandemic. It was a key reason why people wanted to live there. This sector is still quite small, and for us to talk about having great communities, it may have been seen to be a sales message. But when people move into these places and find there really are these communities, it's like, what's the catch?
"Perhaps originally build to rent was seen as a bit exclusive and expensive. Now that we've found a model and funders are willing to recognise that the model works, we've created a market and an option for renters, for people to have a lifestyle they couldn't necessarily otherwise afford. And the big benefit is around this whole community piece. And so the pandemic basically led on from proof of concept. You almost see the same thing in working from home. Some people thought, yeah, you can do it. But the vast majority thought presenteeism was really where the value was. When needs-must we all started working from home and found we all probably worked harder. So that concept was proven.
"We've lived through it now. So, it's bedded in our psyche in terms of understanding the value of community because we were basically faced with the loss of it. And then there was a recalibration to go, wow, that is so important to me, to my health, to my wellbeing. If you were sick, who was going to get your medicine? And your food? It's all these sorts of things. We all realised the reliance of community and build to rent was in the perfect vanguard, if you like, of that venn diagram of already being in the market and perfectly placed. So that's been a great advantage.
"Also, the fact that people really valued their homes a lot more during that period because they were this sanctuary - where else where we going to go? Suddenly, the ventilation, aspect, space, light, layout, functionality - that all became important, much more than before."
Have you seen changes in what your clients and tenants want facilities-wise, considering the pandemic?
"Usage has changed in several ways. One is that because people are home more, they're using the spaces more frequently. And also, the times in which they use it has changed. Now, there's a lot of fluidity around working from home, and from other spaces. So, we've seen that usage patterns have changed. And then the types of space. Health and wellbeing have gone up the chain of priority.
"Fortunately, most of our properties have a reasonably good space standard. So offering access to different types of amenities. But a lot of it is really about wellness. Our spaces were always flexible. But that, going forward, is more important than ever. We've got a studio in Vox that is a spin class, as well as a screen room, as well as a boardroom, as well as a play area. It's a mindfulness space. It has a great size, and it can be used for lots of different things because that's what our community wants and needs.
"Now, when I'm looking at developments, we're saying you need to provide amenity space - people will definitely use and appreciate it. Of course, there's always a tipping point when it comes to budgets, but it's hugely important."
On the topic of budget, there seemed to be a misconception around build to rent, that it wasn't necessarily affordable. The media pitched these types of schemes as where young professionals would go for a bit and then move on to somewhere else. How do you see the sector having more longevity? Or has it always had it, but not been perceived that way?
"I think what we're seeing is an evolution of the different products, all at different price points. The research and the data tells us that the biggest part of the bell curve for rentals in this market is urban built to rent. The apartments you see in Manchester city centre, for example. People in the age bracket of 24 to 35 have come from PBSA and are used to a really high-quality product with convenience. They're educated, they're highly mobile, they want accommodation that suits their stage of life. And they're willing to pay for it.
"On their income trajectory, they're generally moving through the third stage which takes them quite quickly up the career ladder. And with that often comes the need to be socially mobile because your job can move from this place to that place and so forth. So, this was very much a demographic that needed this residential segment.
"We've got the whole PRS market which is attracting renters from all different walks of life. And what we have found is that, yes, it's the younger demographic that's attracted to the product. But actually, we've also found a much wider audience that's also attracted to this product, again needing the flexibility. They're on a work contract for twelve months in Manchester. They need to move somewhere because their family circumstances have changed. Someone is looking for a ready-made community. We've found that this applies to families; older people; students. There's now a much wider bandwidth of the attractiveness of built to rent.
"We're also seeing different price points coming through in single family housing. And that's obviously not urban, that's suburban. So essentially housing in geographical clusters where we can again do the same sorts of principles. We might provide parks, and other resident amenities. And we'll also facilitate the community connections between those residents, service elements that they may not otherwise get if they were renting or if they owned their own property.
"On top of this we're also seeing what you might call built to rent 'lite', which is where you have a lot of technology services, but maybe not as many amenities, or you may have some amenities, but it's not necessarily staffed full time. So, we're seeing a bit of a mix which creates different price points, and, in turn, creates options for renters."
Are you seeing more suburban builds?
"Well, those 20-somethings finish university and get on the career ladder, focusing on their professional life. And then they couple up eventually. They might want to have a family. Now there's no reason they can't continue to live in urban developments, but generally speaking, you don't get very big flats in these properties.
"So, we're finding that people will want to move and there's a big demographic of, again, people who have got families who want to live in a suburban environment. And so, the same principle applies that there's a huge undersupply of good quality housing for rental, and we're essentially building that market out and the demand is huge. The market is going well. From an investment point of view, it's very well suited to long term inflation linked income."
So, is this the future of the sector? Hitting people at every stage of life?
"In a way. There's obviously another evolution of that into later living. Built to rent covers everything from post student, or post 18, right through to retirement. That's a huge part of our lives. And what the sector is now doing is looking at all the different price points and logistics within that that suits the demographic, building products that suit occupants' needs. Because then you move through the market as you need to. From urban, to suburban, then maybe different types of suburban, and perhaps back to urban, and then maybe jump over to retirement... BTR is there at every stage."