Levitate Architecture and Design Studio clads Arts and Crafts style home in striking Spanish slate.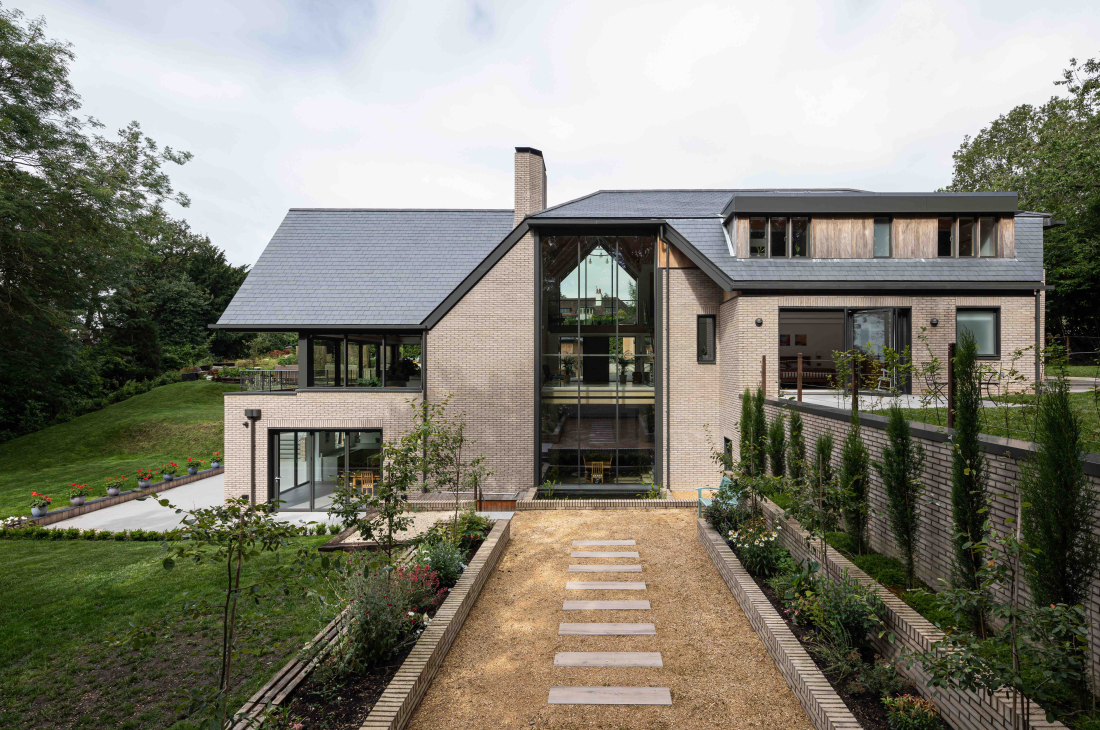 CUPA PIZARRAS' CUPA 12 natural slate clads the roof of a brand new family home, built in the garden of a historic Grade II listed Arts and Crafts property in North London.
Providing the perfect balance between modern design and the surrounding architecture, the CUPA PIZARRAS product portfolio helped to satisfy stringent planning restrictions, which require new buildings to utilise traditional materials and be in-keeping with its neighbouring builds.
In search for a way to reference the traditional architecture of the area without compromising the contemporary finish of the property, the design team from Levitate Architecture and Design Studio were impressed with the product's natural and historically appropriate materiality, as well as its smooth, uniform finish.
This – combined with the steep pitch of the roof, overhanging eaves and series of intersecting gables – helped to make the roof of the property a defining feature. Consistent with traditional Arts and Crafts design, the property gives a suitable nod to the Grade II property whilst also facilitating a cosy, family home.
In addition to satisfying the visual requirements of the project, CUPA 12 slate is also a BRE Global Certified product, a more sustainable solution than other contemporary roofing materials.
CUPA PIZARRAS' direct control over every stage of the slate production process - from quarry to roof - means that it can guarantee the quality of its product and trace it back to the source. This was beneficial in promoting a sustainable approach to the construction of a new property within a conservation area, as well as helping to guarantee the timely delivery of the natural slate.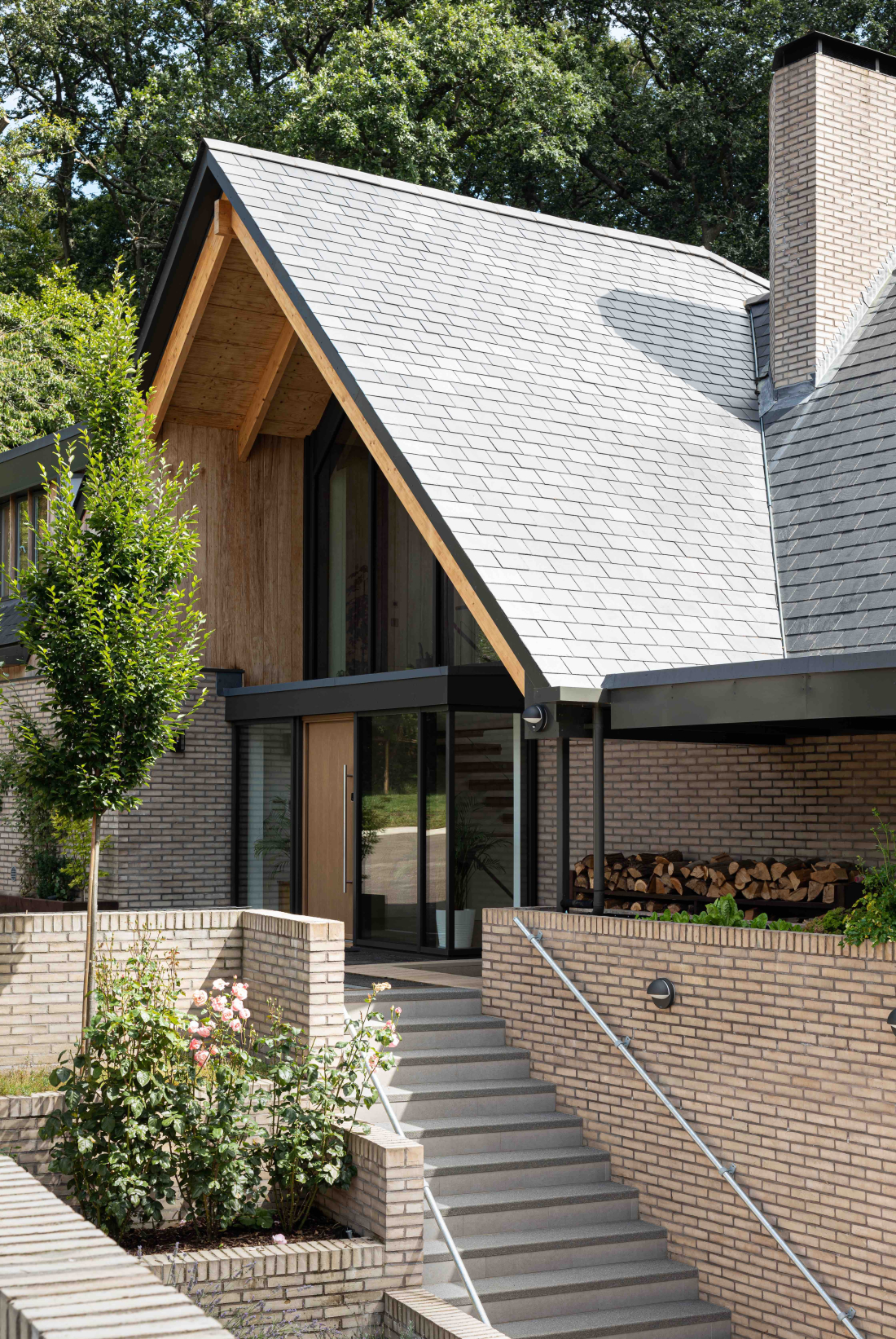 Levitate has extensive experience working in conservation areas and on properties of historical significance. Architect Toby Knipping commented: "Site context was key to this project. We used a traditional palette of brick, wood and slate to reference the historic buildings in the surrounding area yet with a modern twist. We were very happy with the results and would definitely consider using CUPA PIZARRAS slate on other projects."
Infill developments of this kind had previously been discouraged by the local planning authority, with several neighbours having new build projects rejected. Mark Hagan, director of the project's management firm Heartwood Ash, said: "Sourcing products of a high enough quality to satisfy the planning conditions was one of the primary challenges of this project. Being able to present the planning officers with physical samples provided by the CUPA PIZARRAS team really helped us to gain their confidence in both the product's ability to satisfy requirements and also the project itself."
Find out more about CUPA PIZARRAS and its range of natural slate here