Material Source Studio Glasgow now open: A dedicated destination for the entirety of Scotland's built environment community.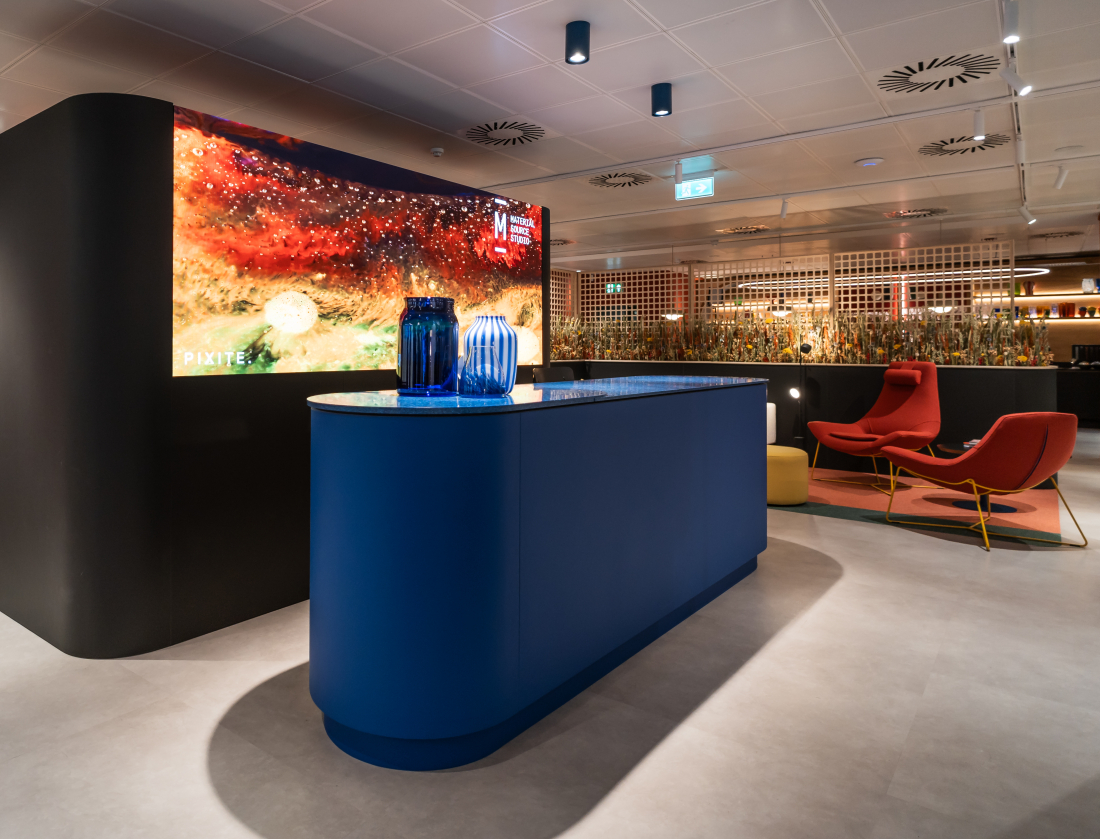 Offering Scotland's built environment professionals an inspirational experience unlike any other, Material Source Studio Glasgow has opened its doors at 180 West George Street.
This follows the success of our Manchester Studio, which opened in 2021, and has since welcomed thousands of visitors through its doors. Bringing together product and material insight and inspiration, plus much more, under one roof, and offered all year round, co-founders Darren Clanford and Michael Rogan chose Glasgow, Scotland, for their second site.
Transferring the essence of the North West Studio, a dedicated space in the heart of the Scottish city has been created specifically for the region's architecture, design, and property communities. And while Material Source Studio Scotland offers all the benefits of our Manchester Studio, it very much has its own identity. As Darren Clanford, co-founder, and creative director of Material Source, puts it: "Though it's got Material Source DNA running through it, it has a unique personality."
What to expect
A wholly flexible space, architects, designers, and property professionals are invited to make Material Source Studio Scotland their own.
Whether exploring the latest products and materials from 25+ leading commercial interiors brands – many of which were also founding partners in Manchester; grabbing samples for mood boards; working in the space; checking out an exhibition, or the current Maker In Residence; or attending a CPD, seminar or social in the Theatre...
Material Source Studio can be whatever you want it to be - Darren Clanford, co-founder, and creative director
"And, importantly, you can use it in the knowledge that we have listened to your needs." As such, Material Source Studio Scotland is built on solid, sustainable foundations.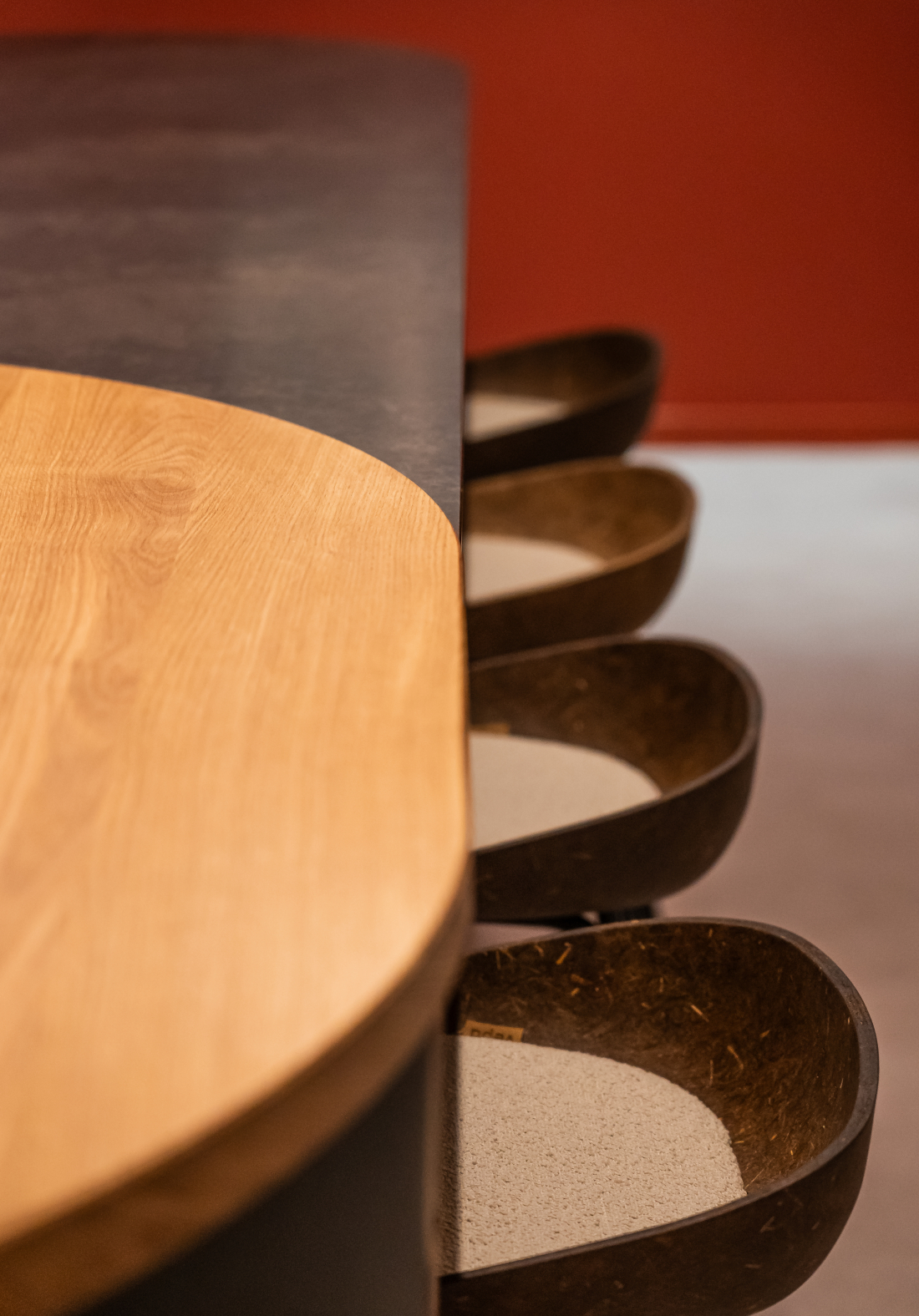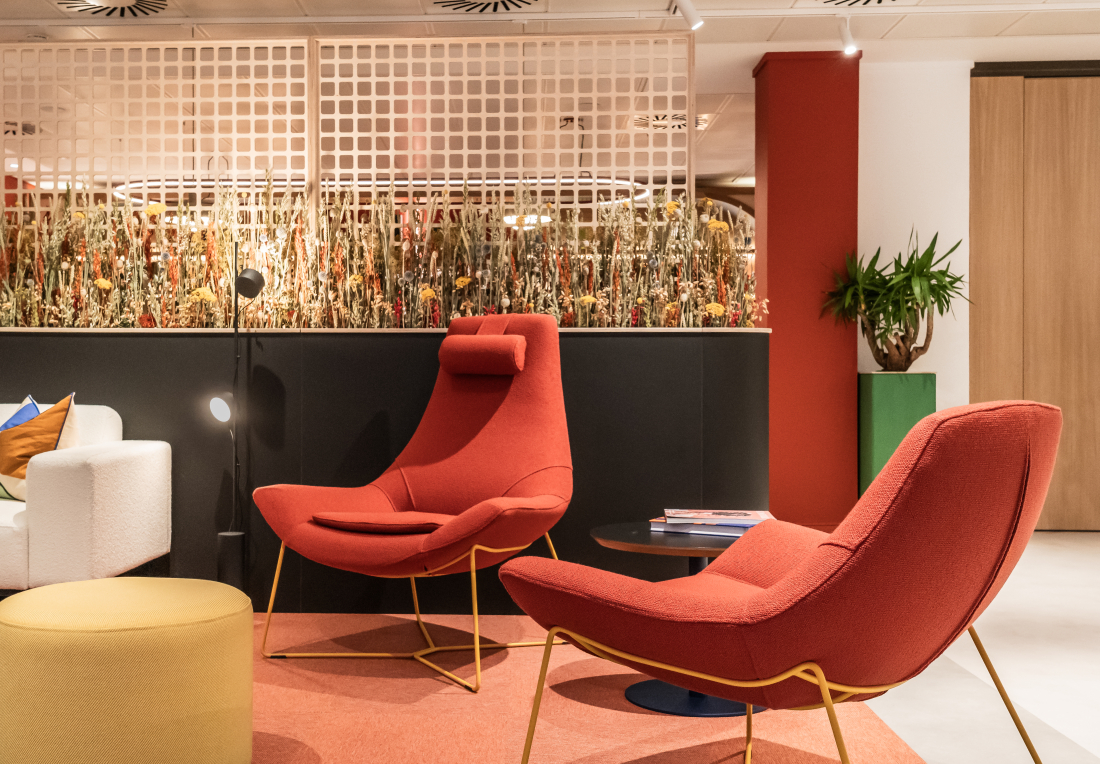 A hame from home
Just as with the location for the Manchester Studio, the building played an integral role in shaping the direction of the Glasgow project.
"When we set out to find the perfect home for Material Source Studio in Glasgow, we sought a building that was central, spacious, and allowed us to re-use as much of the existing fitout as possible", explains Darren.
"Since we opened our first Studio, the architecture and design community has, quite rightly, time-and-time again, pressed home the importance of designing around what we are given, while re-using wherever possible."
"In Glasgow", adds Michael Rogan, co-founder, and operations director of Material Source, "we set out to do just that. Having found the perfect space at 180 West George Street, we carefully planned how we could keep as much of the M&E, ceiling systems, and existing walls and features as possible, challenging our design concepts and re-setting them many, many times in the process. We had set a target of keeping at least 50% of what we inherited – and we managed to hit around 60%."
Building on the existing features, the Studio's interior concept, crafted by creative director, Darren, sports a bold, rich palette with visual nods to Dutch artist Mondrian and the cinematography of Wes Anderson.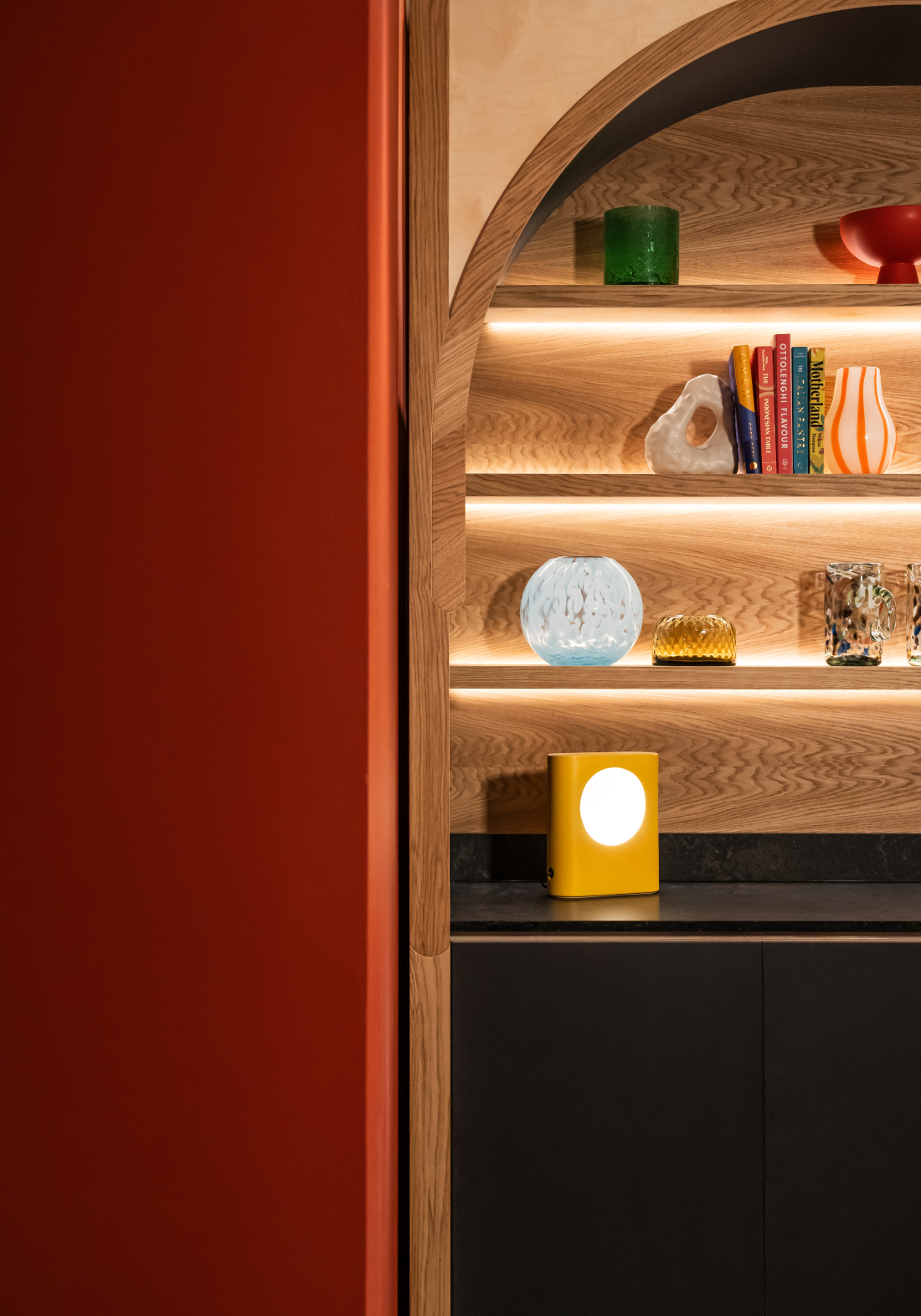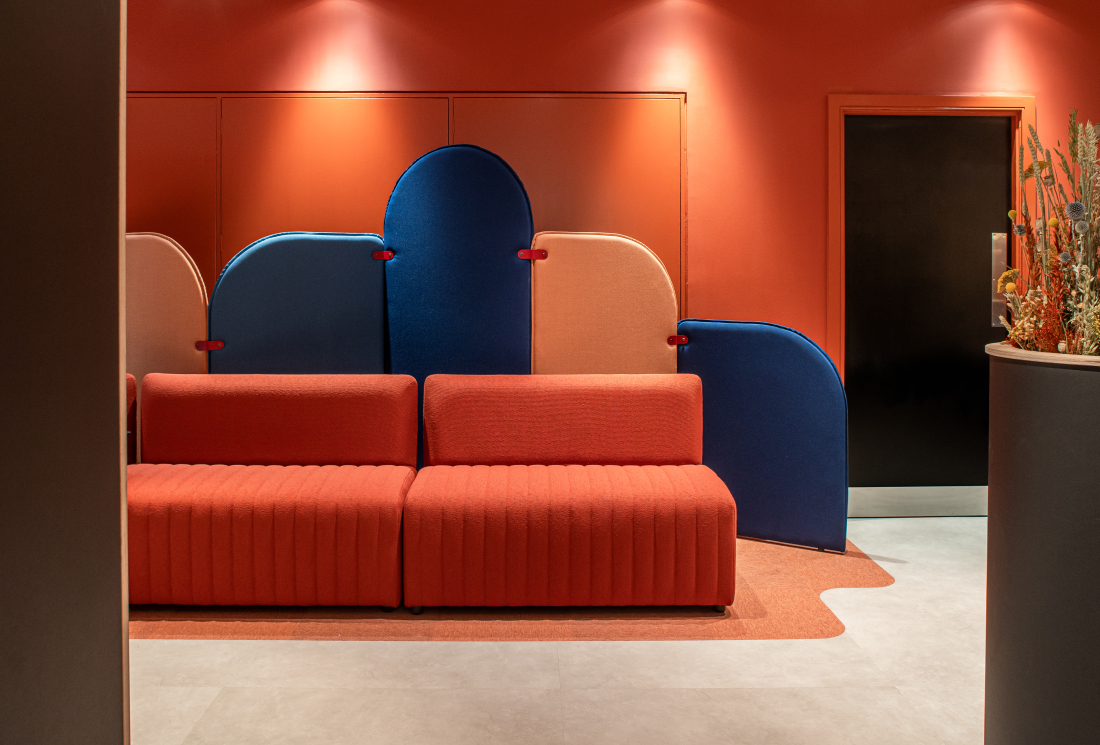 Community at its core
This process of listening and responding to the community's needs has been central to the success of Material Source - even before the first bricks and mortar Studio launched. Beginning life as an online magazine 5 years ago, the Material Source concept was born out of a desire to share the stories of those making a positive impact on the future of the built environment.
Providing a platform for the global architecture, design, and property communities to discuss the topics that are important to them through interviews, projects, and a podcast – 42 Roles In The Built Environment, presented by Material Source director and host of the Studio's seminar series, David Smalley - Material Source Studio mirrors this combination of insight and inspiration in its physical spaces. Through its Gallery, which champions innovation in material development; Maker In Residence platform – supporting local creatives; and a world-class events programme – including both the Material Source Presents seminars, and partner-led workshops, CPDs, talks, and socials.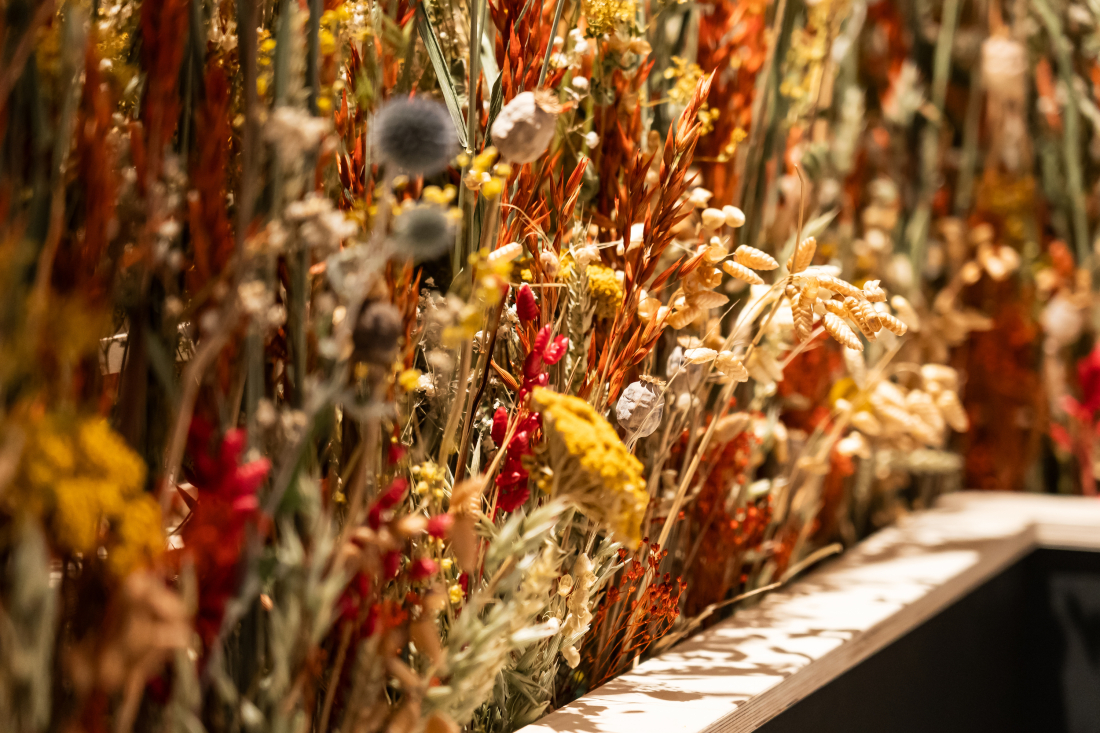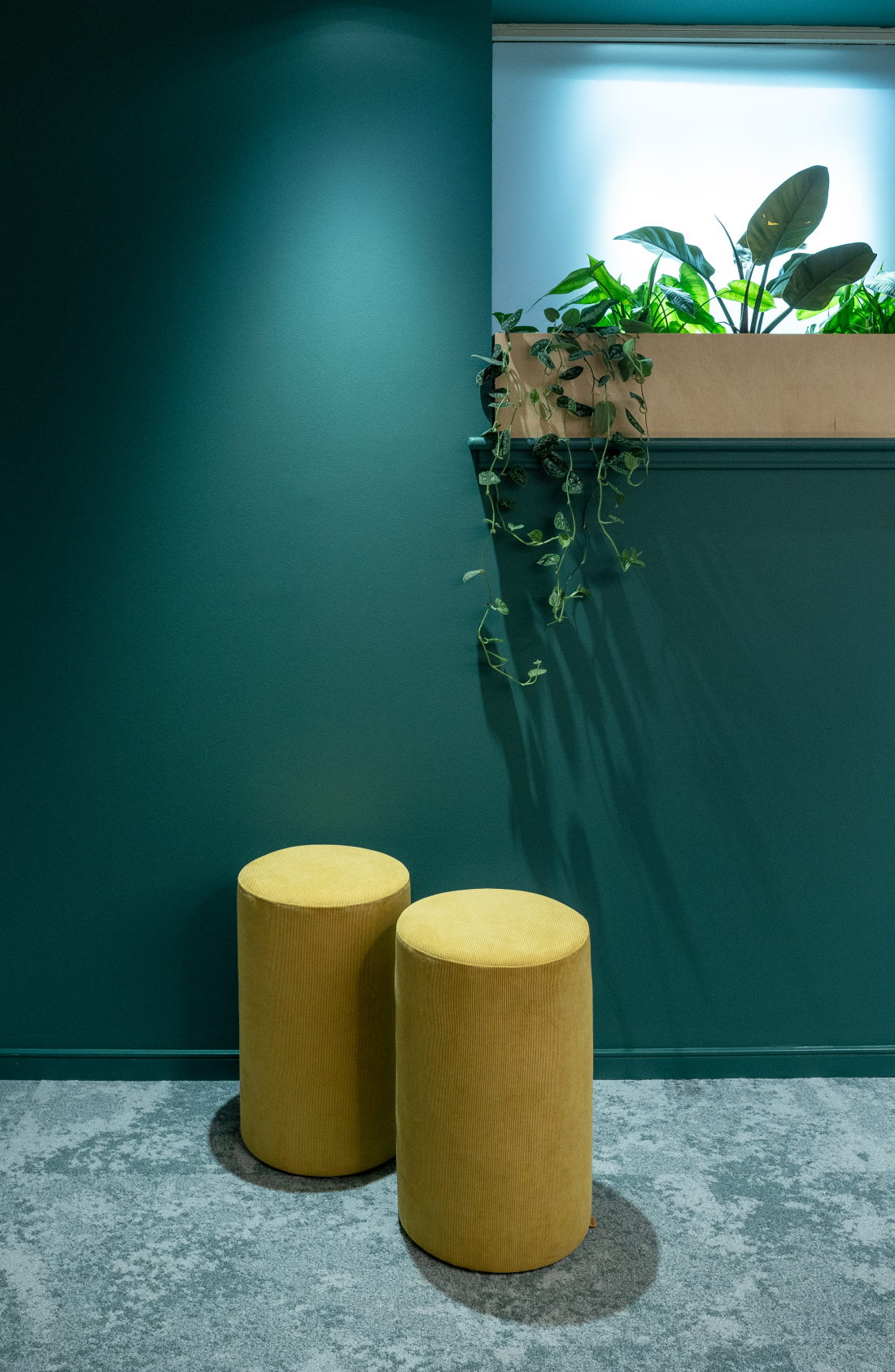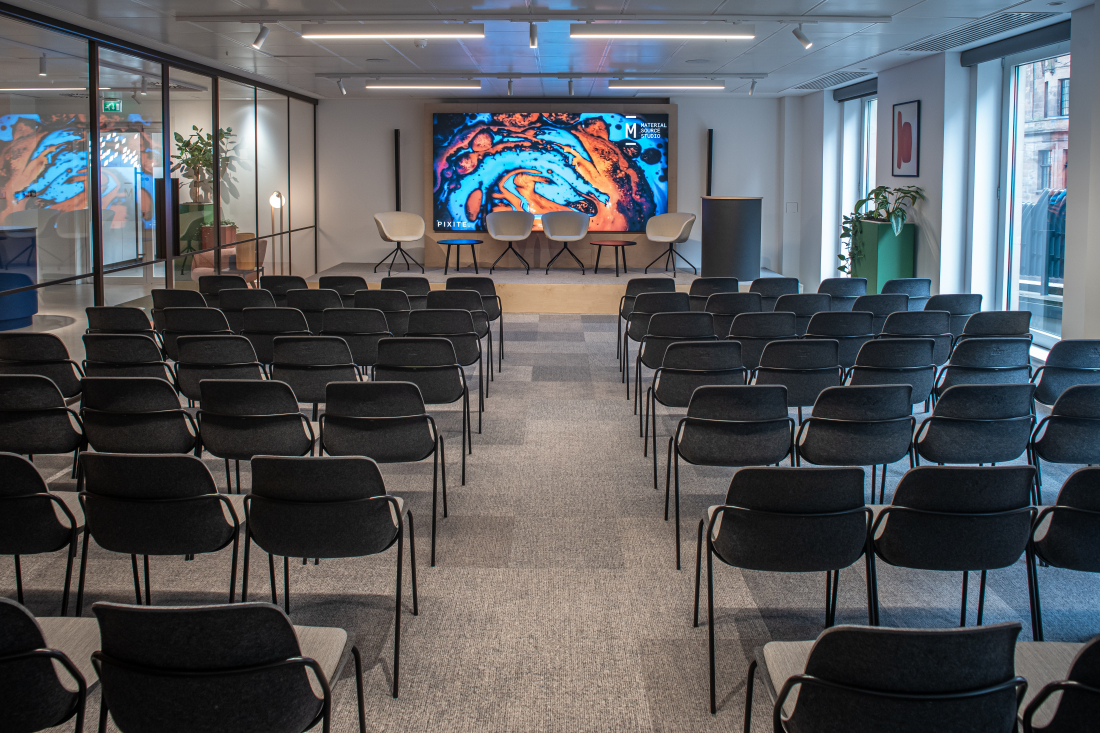 Functional flexibility
The components that make up Material Source Studio Scotland lend themselves to facilitating many different activities in tandem – from a Theatre seating 80-guests with an in-built kitchen and state-of-the-art screen and sound system, to a Workshop with horseshoe table and stools making for a relaxed presentation or demonstration experience. Plus, multiple meeting rooms, and the Hub – a contemporary workspace set-up for collaboration and creative collision.
Darren comments, "Material Source Studio Scotland does exactly as it says – it's an inspirational space that truly celebrates the entire architecture and design community of the country. It was created for you, to be used by you. In whatever way that suits you best. A heartfelt thank you to all those who have embraced the Studio already. And for those that have not yet visited, we can't wait to welcome you."
Material Source Studio Scotland is now open at 180 West George Street, Glasgow. For more information visit our Studio page. And for details of our upcoming events, keep an eye on our What's On page.