Born & Bred Studio inspired by rainbow of colour, collaboration, and creativity for Mustard Made's London HQ.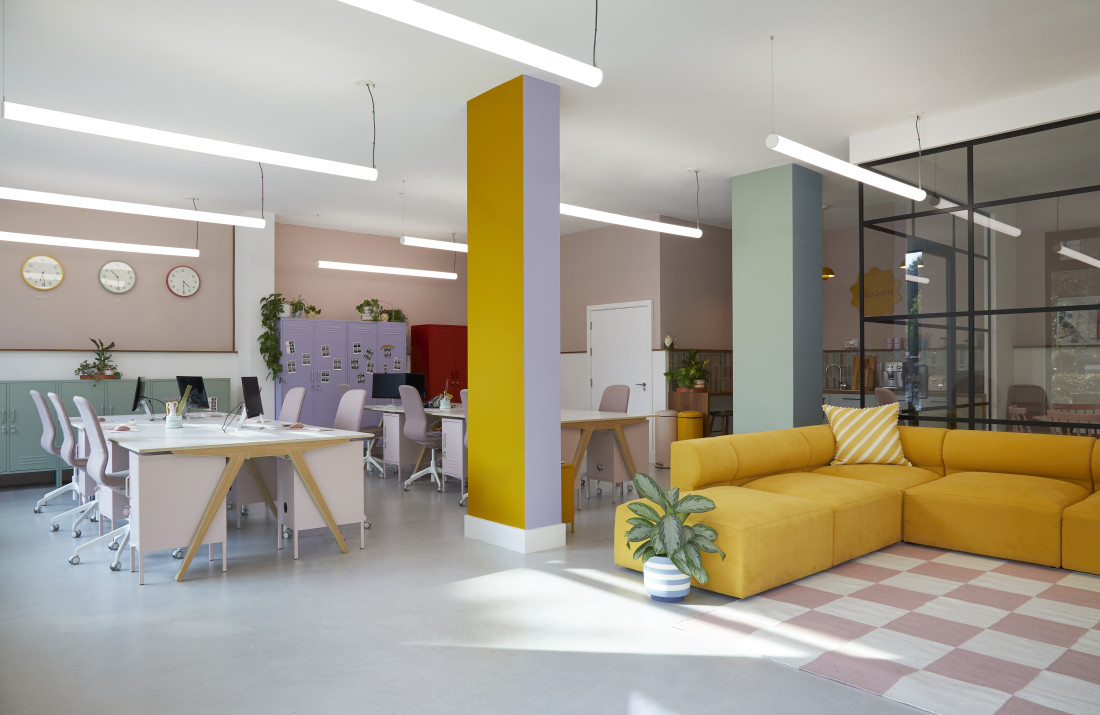 Inspired by its rainbow palette, Mustard Made's London office has been designed with colour, collaboration and creativity at its heart.
The new space embodies the spirit of its brand and team, with the bold and uplifting interior design completed by Lisa Mettis, founder of Born & Bred Studio.
Working from a simple brief of "make it Mustard," Born & Bred brought the office design to life with a vibrant and playful scheme that reflects the brand's fun personality and positive vibe. "This new office space has been a real 'pinch me' moment, showing how much we have grown as a team and business", comments Jess Gray, co-founder of Mustard Made.
"When we started Mustard, there were just two of us doing absolutely everything. Yep, we're talking customer service, logistics, marketing, branding, product development… everything! Five years later, we have a wonderful team of 26 (and soon to be more!) spread across two continents, and we needed a space that reflected our growing team and collaborative global business."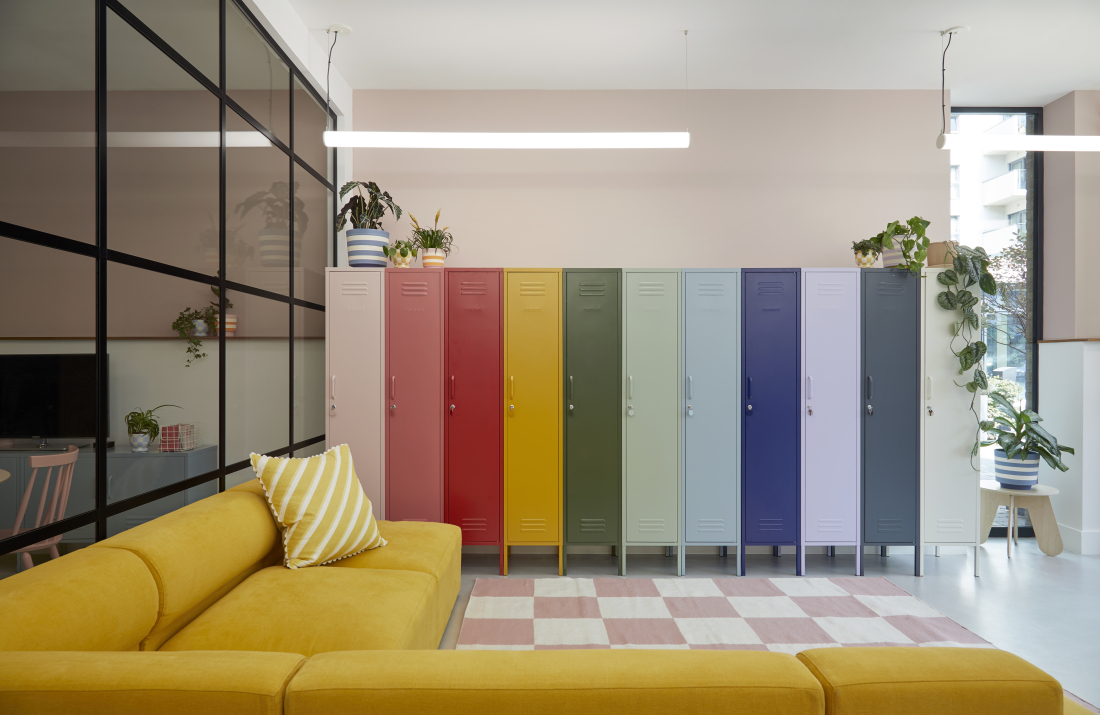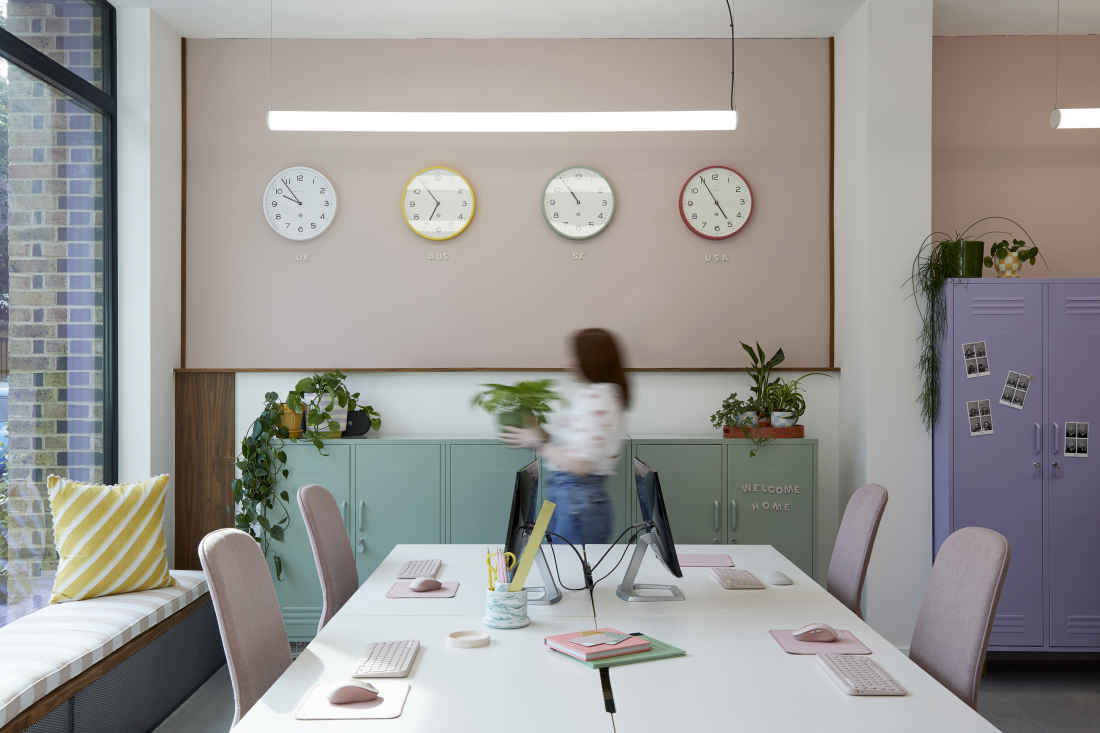 "There is no mistaking you have arrived in Mustard Made HQ," says Lisa Mettis, founder of Born & Bred, the interior design studio behind the fit-out. "The office instantly lifts your mood, as does Mustard Made's brand and products. It's a fun, creative office that allows a young, growing team to collaboratively work in an environment and brand they're proud to be part of."
The brand's signature lockers define the space, adding colour, personality and ample functional storage. Every team member has their own Shorty desk locker, there's a rainbow of colourful Skinny lockers across one wall to house office essentials, and meeting rooms showcase the practical Lowdown lockers.
The lockers bring bold blocks of colour but also mean the whole product range is on hand to show any visitors who may pop by. And in a nod to the brand's international span, colourful clocks adorn the walls, displaying the time in Mustard's four key regions. As well as being practical, it also serves as a reminder that the team is part of something bigger, connecting with people all over the world.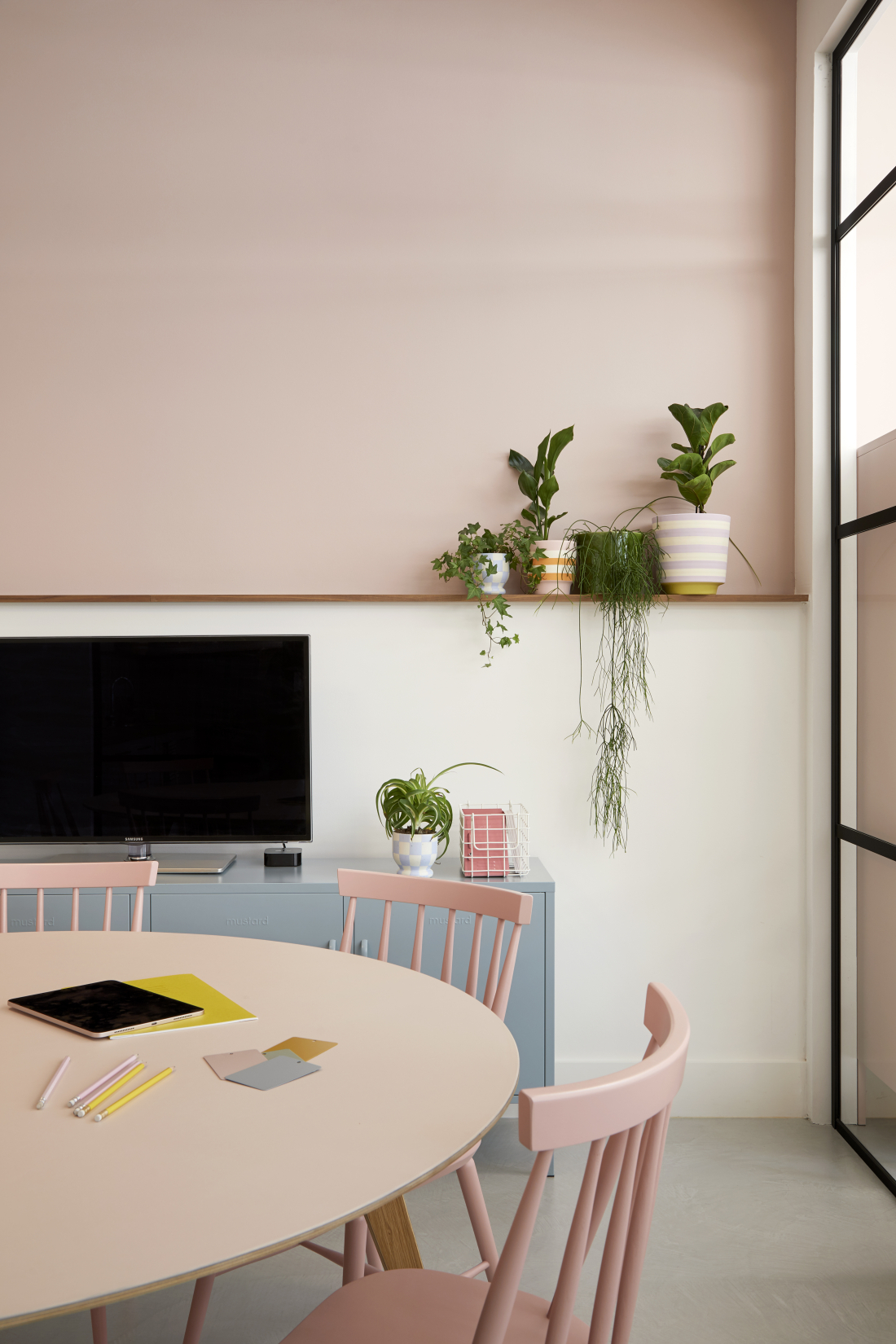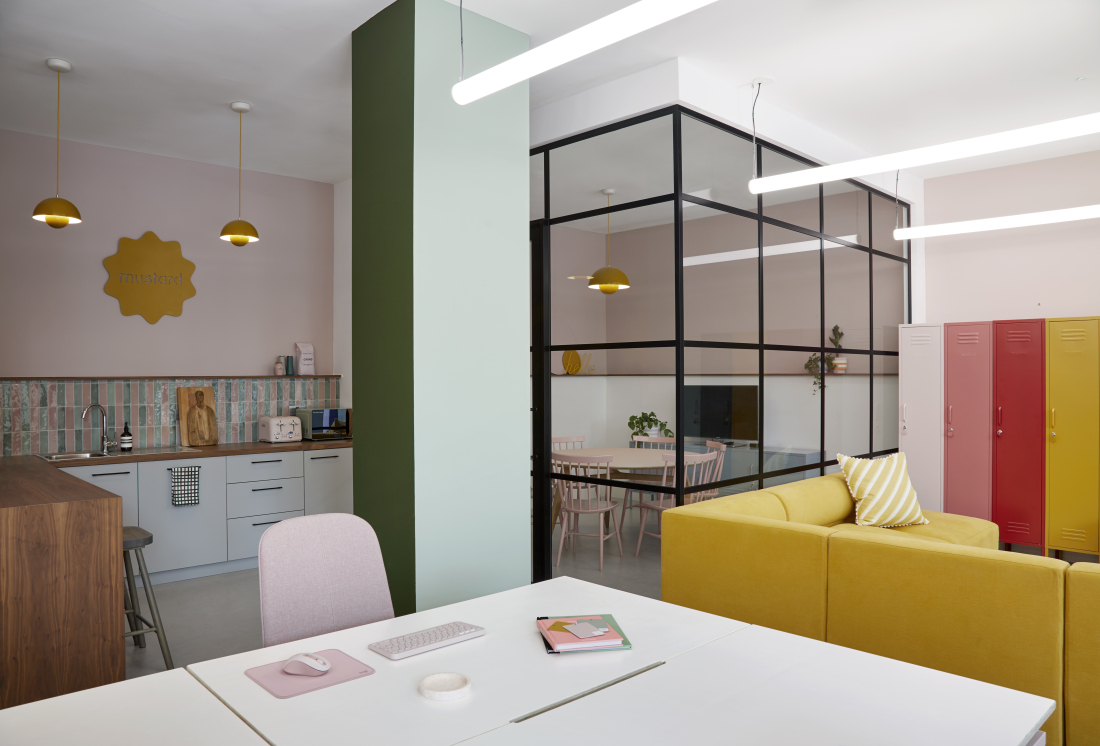 As well as being a hive of inspiration, the interior is functional - divided into various zones, including a small kitchenette in the brand's signature colour palette with a Blush and Sage striped backsplash, a crittall-style soundproof meeting room, a break-out area and collaborative working spaces.
The meeting room was a particularly key feature, allowing a private space for extended Zoom meetings with the Australian office. The zoning of the open plan area allows for collaborative, creative working which is important to the growing team.
"We often say that business is all about people. This space has been designed to unite our team, let our products shine, and bring fun and functionality to our workplace. Whether you are hanging on the big mustard sofa or having a meeting, we want everyone to feel happy in this space", adds Jess.
It's hard to imagine feeling anything but upbeat in such colourful surroundings.