Martinelli Luce lights up Autodesk headquarters in Dublin.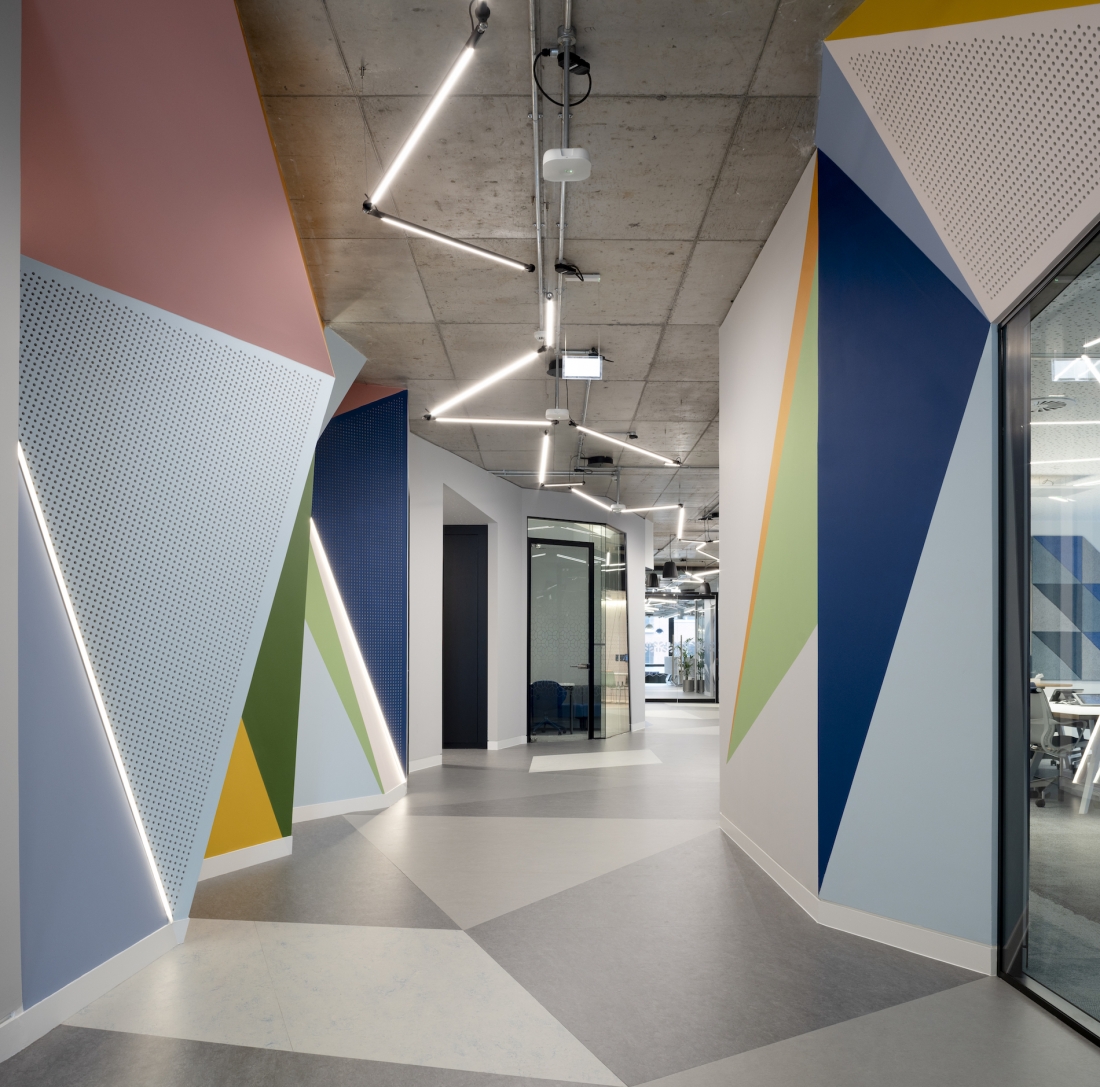 The Irish architecture firm Henry J Lyons & Partners has designed a new headquarters for Autodesk in Dublin.
An area of 4500 m2 on two levels overlooks the Docklands on the River Liffey. Level 1 consists of Autodesk Product Experience space, training rooms, and a large multifunctional area that can be adapted to suit the needs of the moment. Level 2 consists of Autodesk main reception, VIP meeting suite, a breakout space and open plan office.
The offices at Autodesk are characterised by a strong contrast between concrete and brightly coloured walls. Vibrant coloured graffiti and geometric lines run on the walls of the corridors following the zigzag profiles of the Colibrì magnetic lighting system.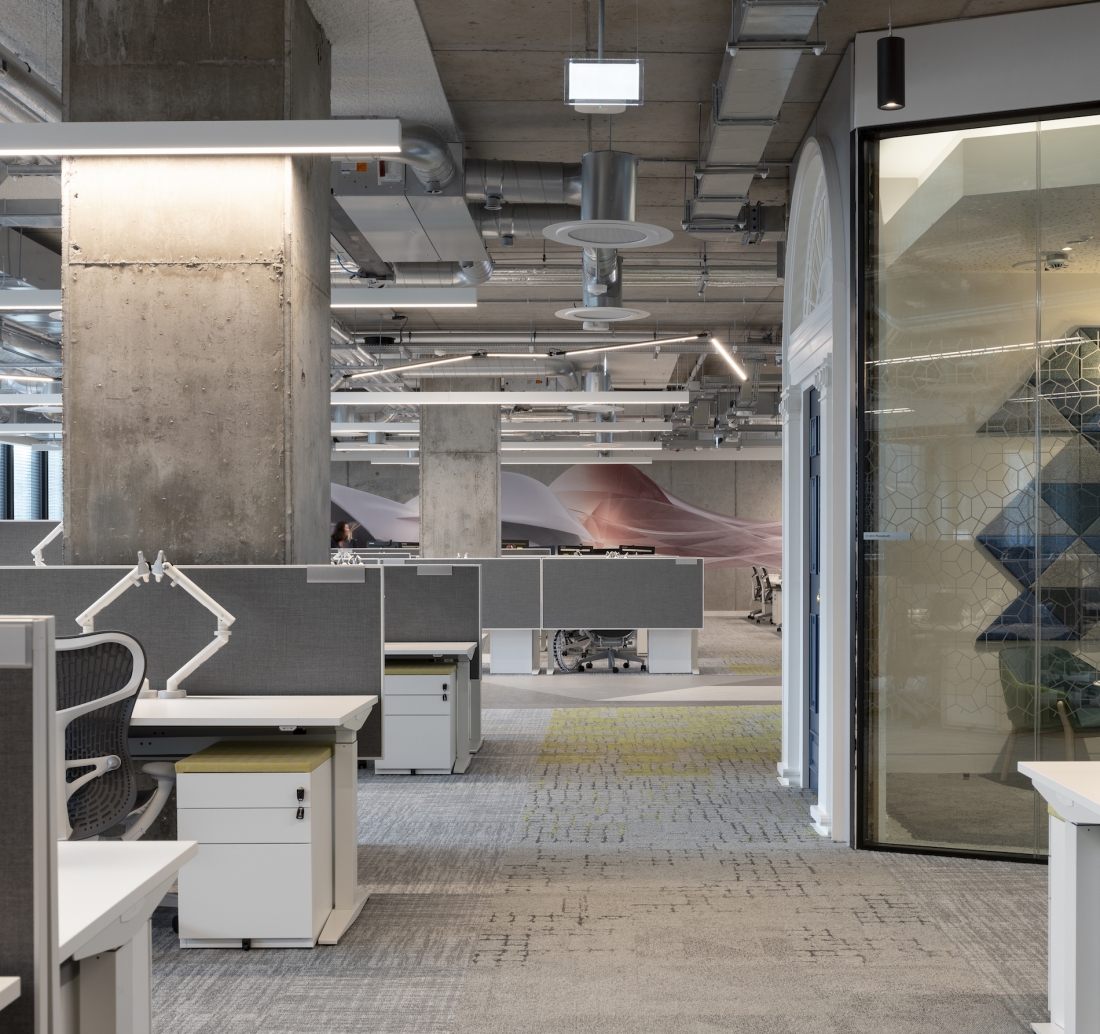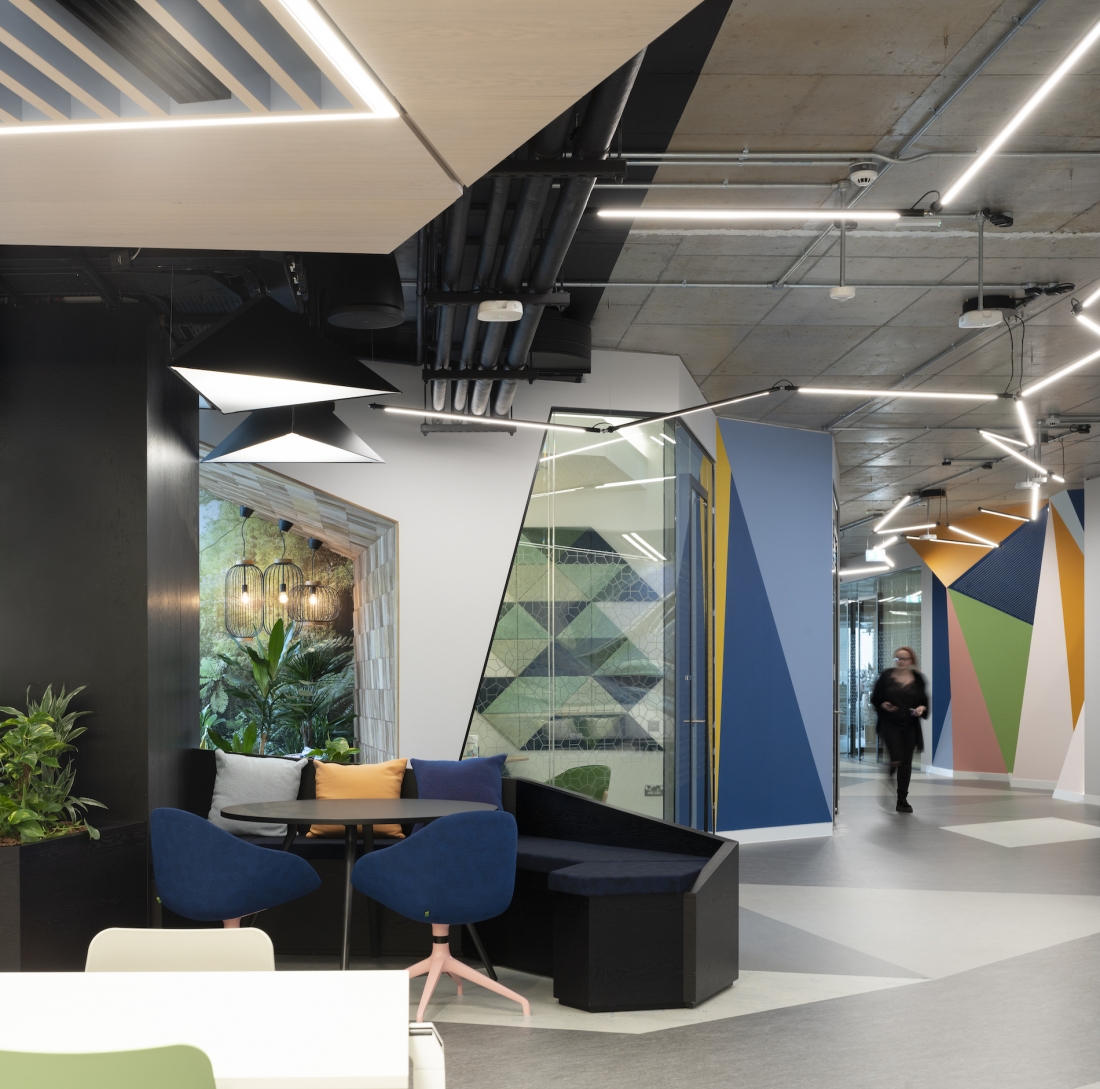 The magnetic coupling of the lamp that joins the different modules generates compositions with a strongly three-dimensional character in perfect harmony with the personality of the project, providing direct lighting along the corridors where they have been installed.
Colibrì magnetic system, designed by Emiliana Martinelli, is a very versatile lamp: it allows for endless compositions whilst the magnets, placed at the ends, enable several elements to be joined together to create diverse lighting profiles without setting limits on the angle.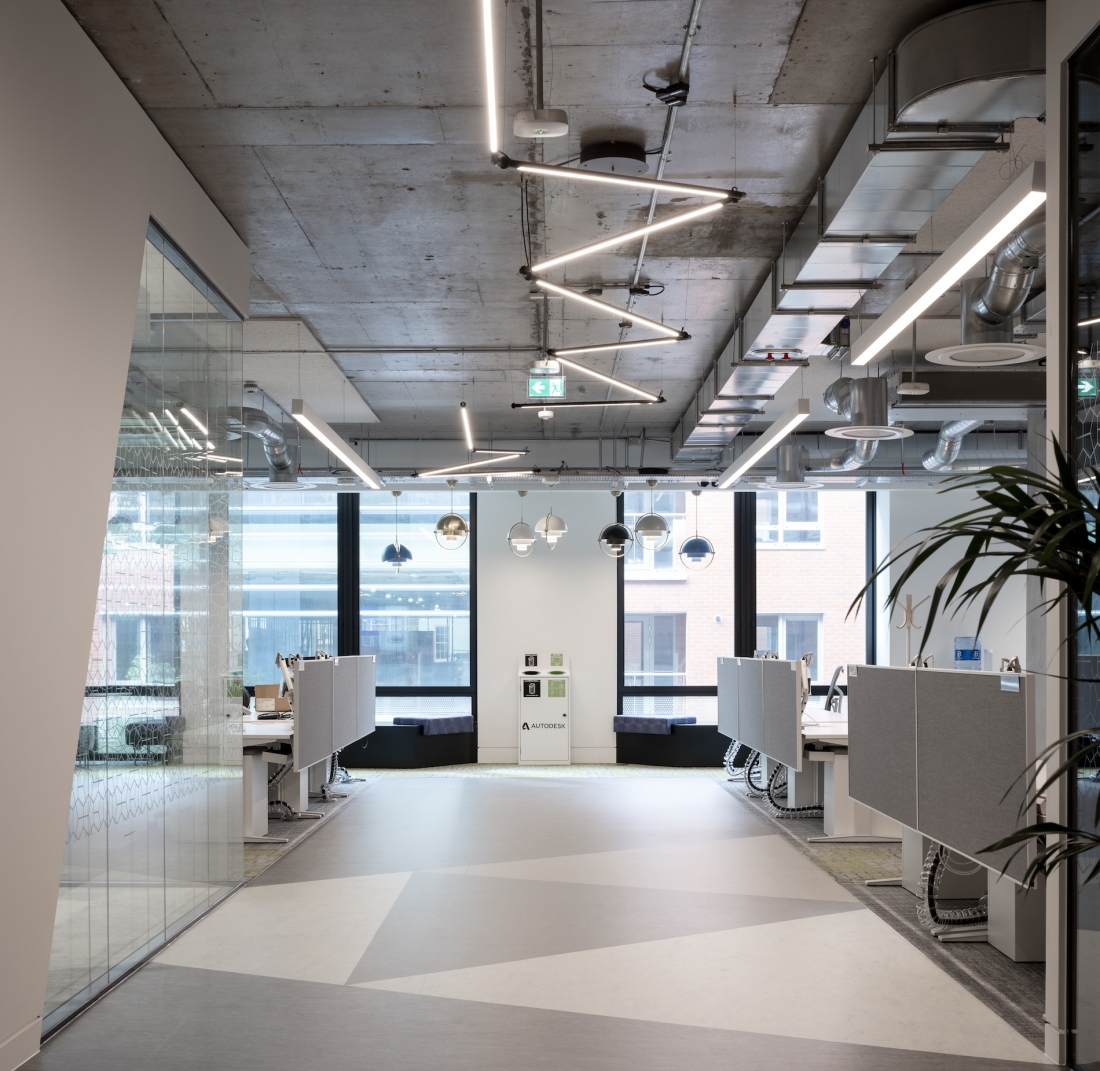 The Colibrì family offers a wide range of solutions for every use: from domestic to contract. New elements and accessories have been added in 2020, allowing it to be fixed to the wall or ceiling thanks to supports that house the magnetic joint.
More importantly, it is now possible to have just one power cable for three lighting elements. This makes for an even cleaner and lighter structure.