Strong sculptural elements and lush greenery for Karv One's exhibition hall.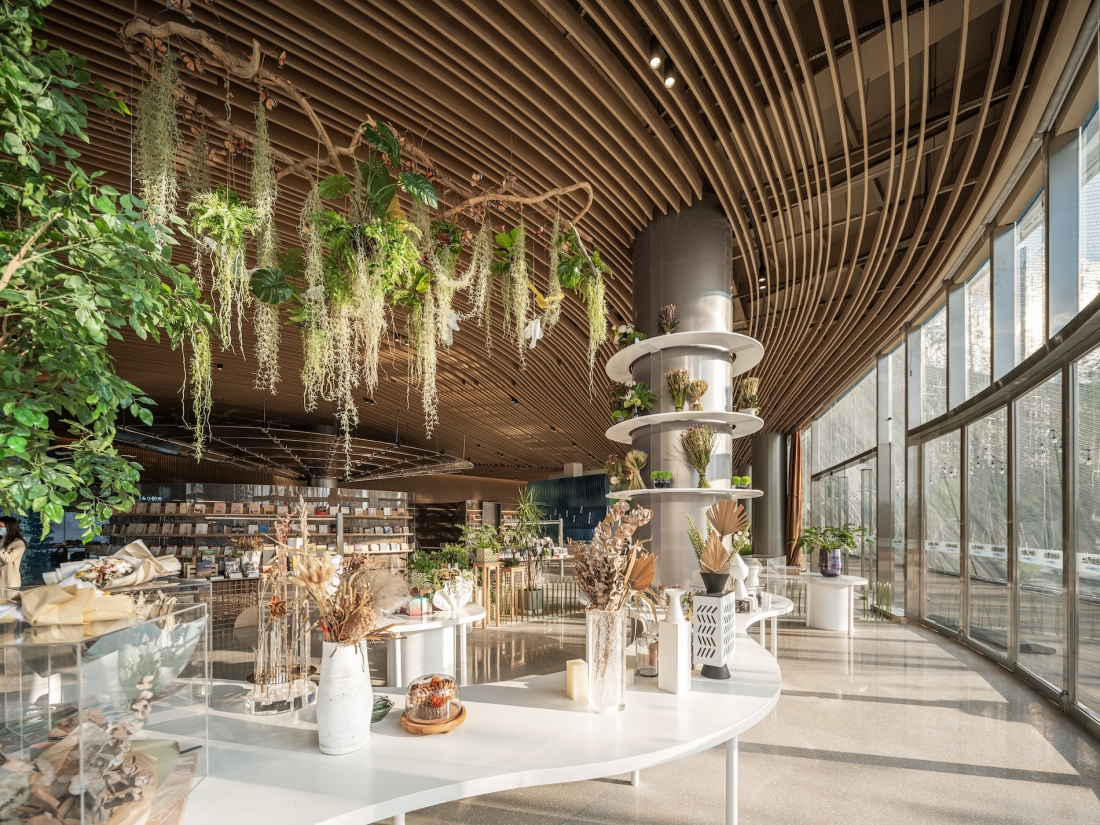 For Karv One's latest architectural project, The Leas exhibition hall in Dali, China, inspiration has been sought from both its location, and the Chinese tradition of 'the thirteenth month'.
The impressive building is located on the banks of the Erhai Lake, and, as such, it mirrors the peace and tranquility of its natural surroundings. "Sometimes, we wish to pause and experience the static moment."
Considering the activity taking place within the structure, art and creativity have impacted the entire interior scheme, resulting in a landmark of cultural tourism that embodies Dali's new 'city image'.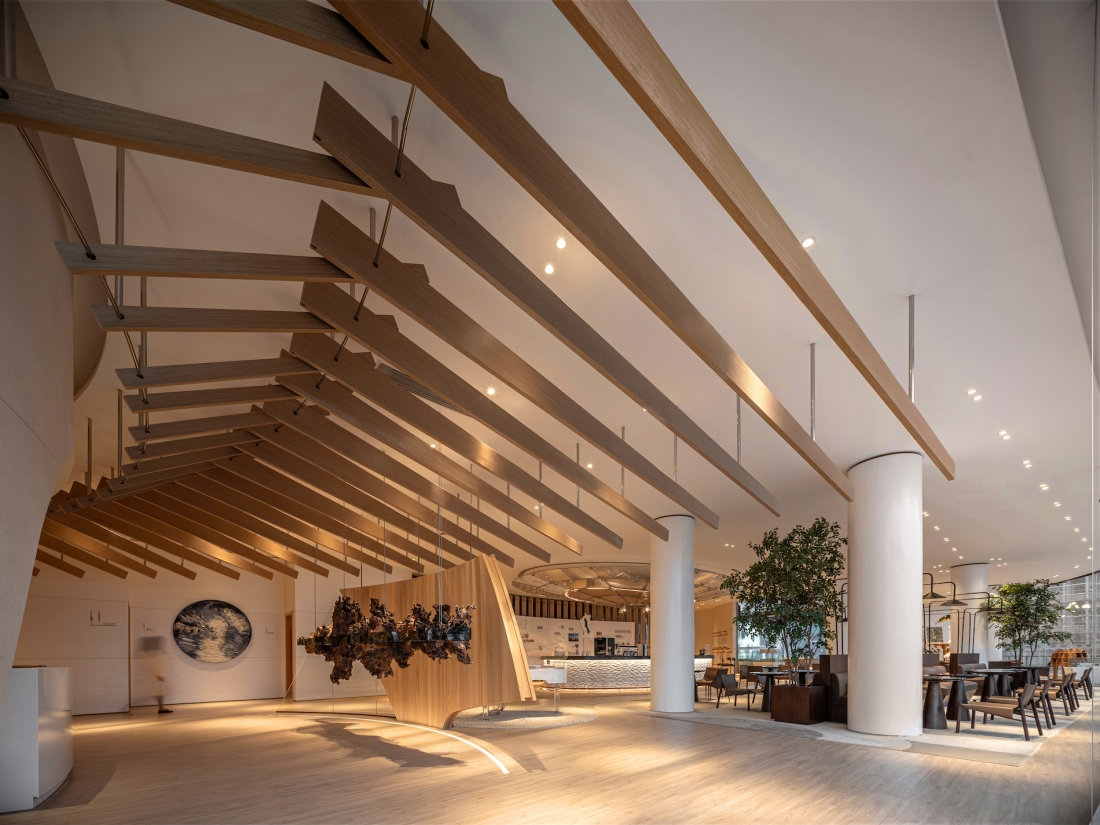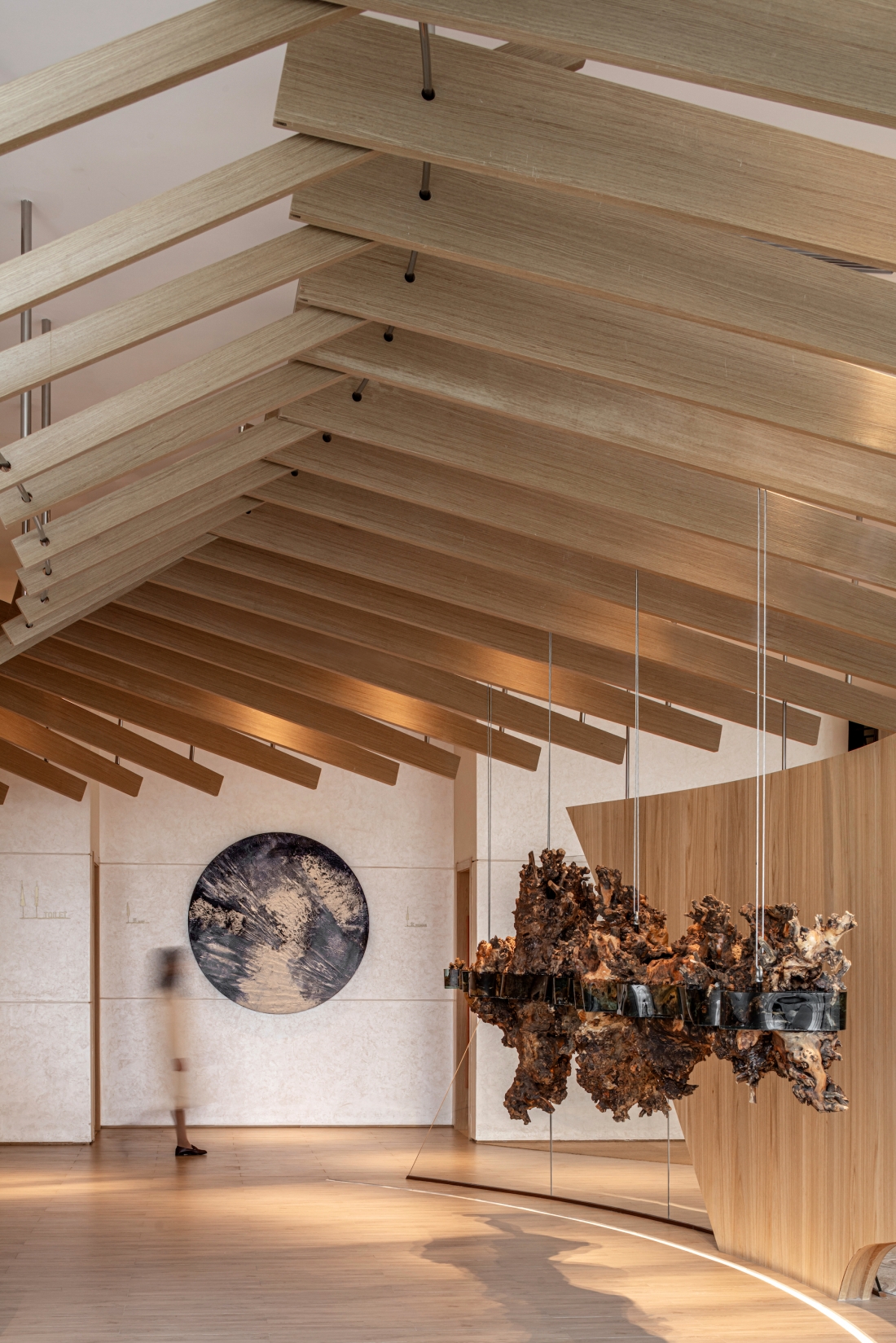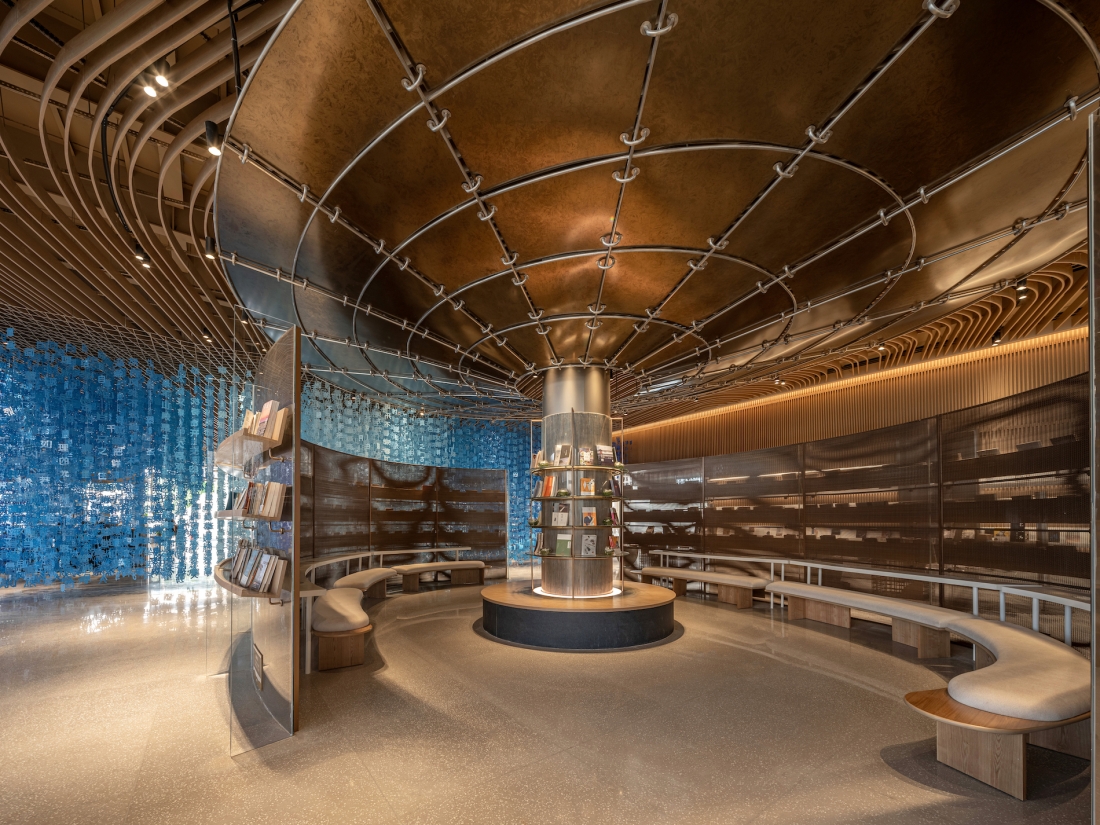 The design attempts to integrate different medias, including theatrical scenery, themed art installations, digital multimedia and various exhibitions.
"The multi-dimensional and composite immersive experience allows people to generate new memories."
With different themes such as the Stage of the Forest, 100 Faces of New Dali, the Cloud Exhibition Centre, and the Beauty of Four Seasons, the space offers visitors a chance to relax in a vibrant yet calming environment.