Zentia debuts Aruba Triangle: The three point ceiling tile available in 35 new colours.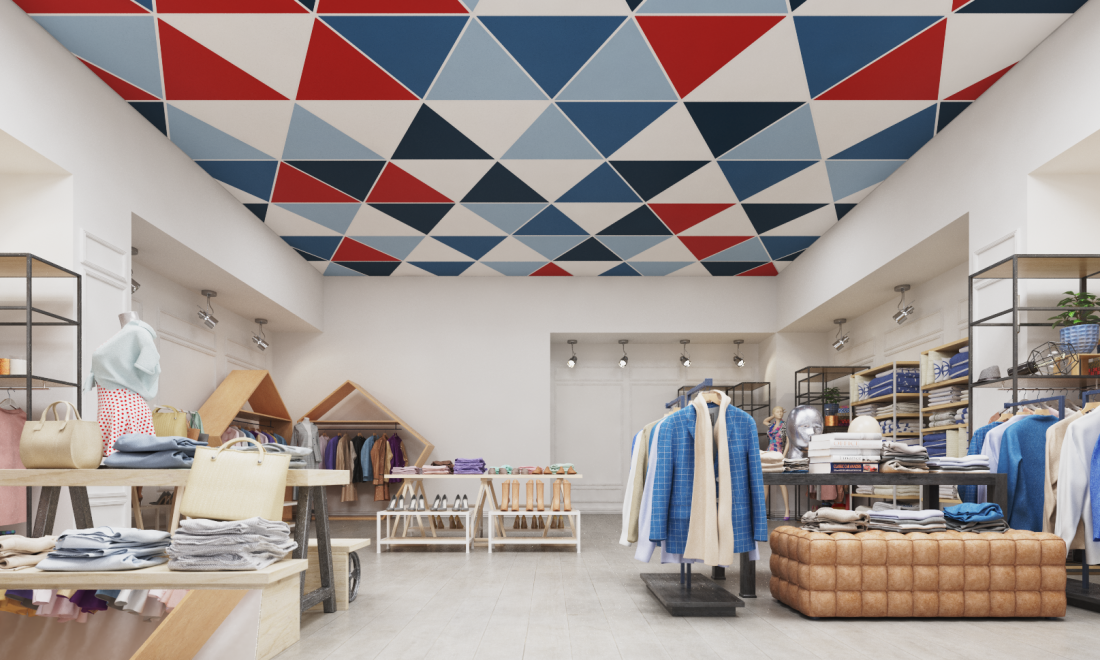 Zentia, a leading manufacturer of innovative ceiling solutions, has announced the release of its Aruba Triangle range - introducing 35 brand new, design-led colourways to the existing Aruba family.
While the product shares the same functionality as the rest of the Aruba family, it pushes the boundaries of design even further with imaginative and captivating triangle-shaped tiles - opening up a realm of possibilities for creative expression.
Boasting an impressive, vibrant selection of hues to choose from, this product portfolio lends itself perfectly to defining zoned areas, assisting with wayfinding, or adding a touch of originality to any design. The collection includes crisp and classic whites, deep black, calming and timeless neutrals such as greys and browns, as well as playful shades of blue, green, yellow, orange, red and purple.
The Aruba family, previously known as Dune eVo, is a high-performance suspended ceiling tile, combining aesthetic appeal with outstanding functionality. Its exceptional acoustic properties make it an ideal choice for many commercial environments including; education, healthcare, leisure, retail, and transportation. The tiles come with a short lead time, providing a versatile solution for architects and designers undertaking refurbishment projects, as well as new builds.
Highly regarded within the industry due to its exceptional mix of acoustic and aesthetic performance, sustainability credentials, and cost-effectiveness, Zentia's products offer the perfect balance between functionality and design. Its product offering enables architects and designers to bring their visions to life. The Aruba product family consists of up to 46% recyclable content, minimising the ecological impact and contributing to a greener future.
As with all Zentia products, the Aruba product family is built on the four pillars that define the company: partnership, UK focus, reliability and innovation. Zentia prides itself on working closely with customers to understand their unique requirements, offering bespoke, localised support, maintaining consistent product quality, and continuously innovating to stay ahead of industry trends.
John Spicer, Head of new product development at Zentia said: "We are thrilled to unveil these additions to the existing Aruba family. With these product launches, we aim to inspire architects, designers, and industry professionals to explore new horizons of design. The Aruba family brings together exceptional performance, beautiful aesthetics, and sustainable solutions to create exceptional spaces for all."