Matt Welsh of TextileMania on moving an entire business overseas, becoming B Corp and combining colour & comfort.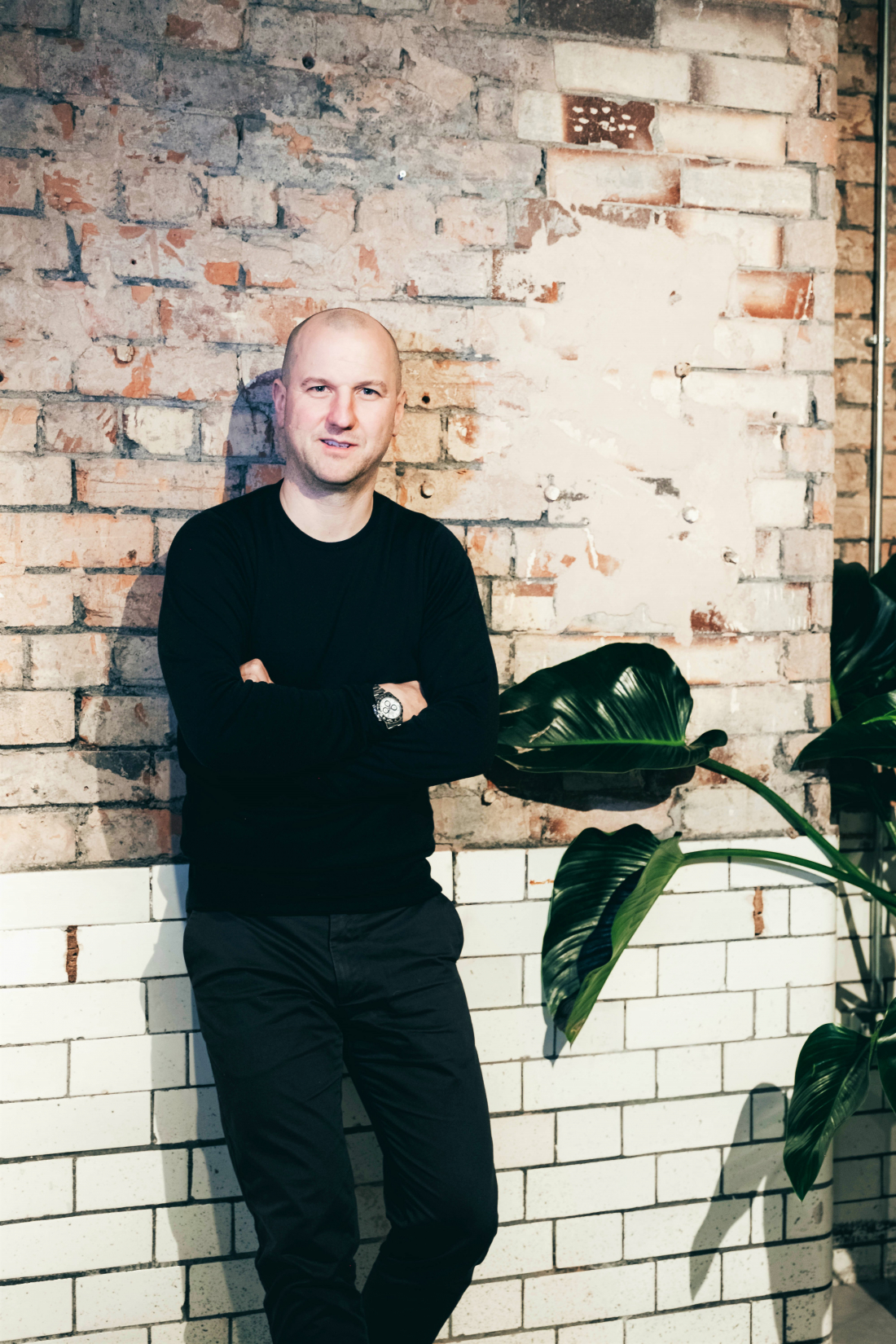 You may recognise Matt Welsh as one of the founders of UK furniture manufacturer, Naughtone.
Now, Matt is directing his wealth of expertise at TextileMania - his new business venture taken all the way from Australia to his home in Yorkshire.
Having followed Matt's career over the last 15 years, we were keen to chat to him about this next step in his professional journey. Without further ado...
Firstly, can you please introduce our readers to TextileMania?
"The business was originally founded and owned by a husband-and-wife team in Melbourne, Australia. They originally set up in the 1980s and have been in the textile industry ever since. Now in their 70s, they were ready to sell the business and take life at a more relaxed pace.
"This was fortuitous timing for me. I've always loved textiles. When you're working in furniture, you're working closely with the textiles industry and it was always part of the product I felt had a lot of influence on how the end result could look, how a scheme could look. Fabric is so tactile. You can say a lot with the colours and the patterns too.
"I knew after Naughtone was sold and I had departed that textiles was an industry I'd like to go into if the opportunity arose, and it did.
"What I really loved about what they were doing at TextileMania was how the product felt, and that was something I believed to be a challenge in the UK market. Commercial textiles can often be a little abrasive and not as comfortable as those designed for residential interiors.
"So that was something they really focused on. And it really resonated with me.
"During the process of moving TextileMania to the UK, I never actually went to Australia. In 'normal' times it would have absolutely been the right thing to do. But during Covid the right time never came around. I suppose the purchase of the business could have been viewed as a risk, but it felt more like an opportunity. It was the right types of products, the right colours, the right textures and patterns. Plus I really believed there was a hole in the European market, there was an opportunity to try and plug that gap. We literally picked up the whole business and brought it over to Harrogate in the UK.
"The beauty of this region is that Yorkshire is synonymous with textiles, during the industrial era, it was the home and heart of textile production. And it still exists. It's not as obvious as it used to be. The mills aren't as big as they would have been, but there's still a really healthy textiles industry in Yorkshire. And from all processes, from spinning, dyeing, weaving, finishing, mending, it still all exists within quite a small radius as well, which is really exciting. It's a nice industry. It's a soft, tactile industry. It's amazing seeing some of the things that people are producing in the region that go all over the world. Fashion brands like Burberry. A lot of that stuff is made in Yorkshire.
"I think coming from furniture and having used and sold and specified lots of textiles over a really lengthy career, I thought I knew quite a bit. But it's been a year of learning. It's nice to get into a new industry and to learn something new. It's challenging but very rewarding."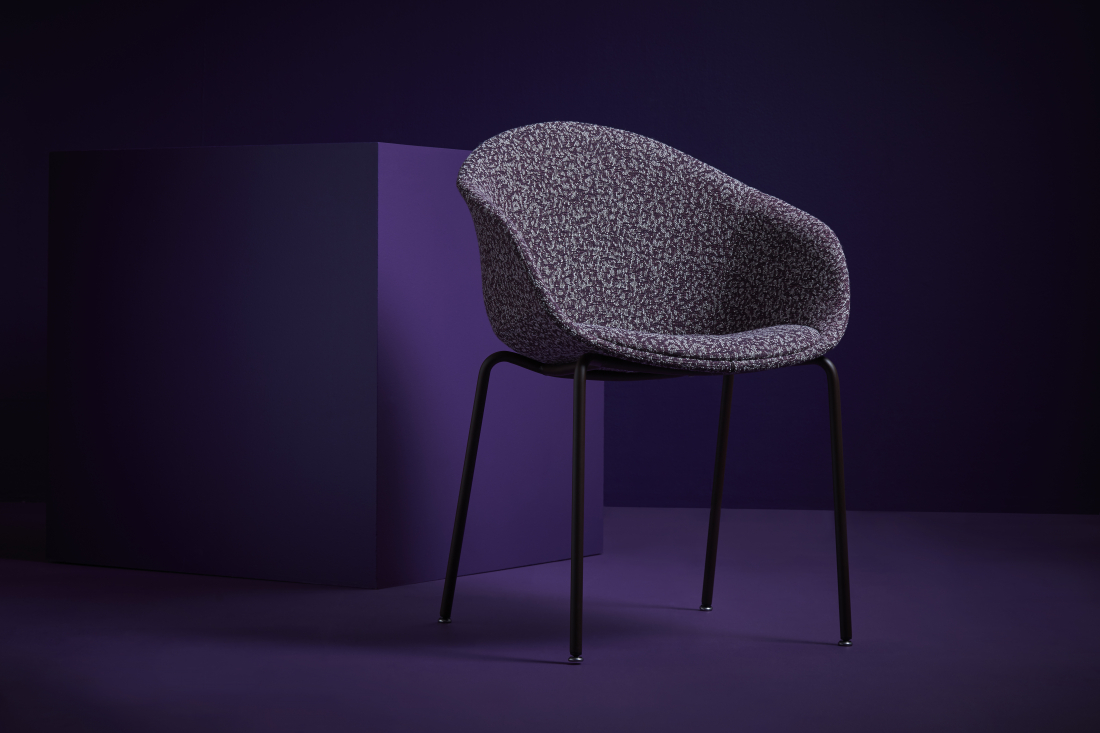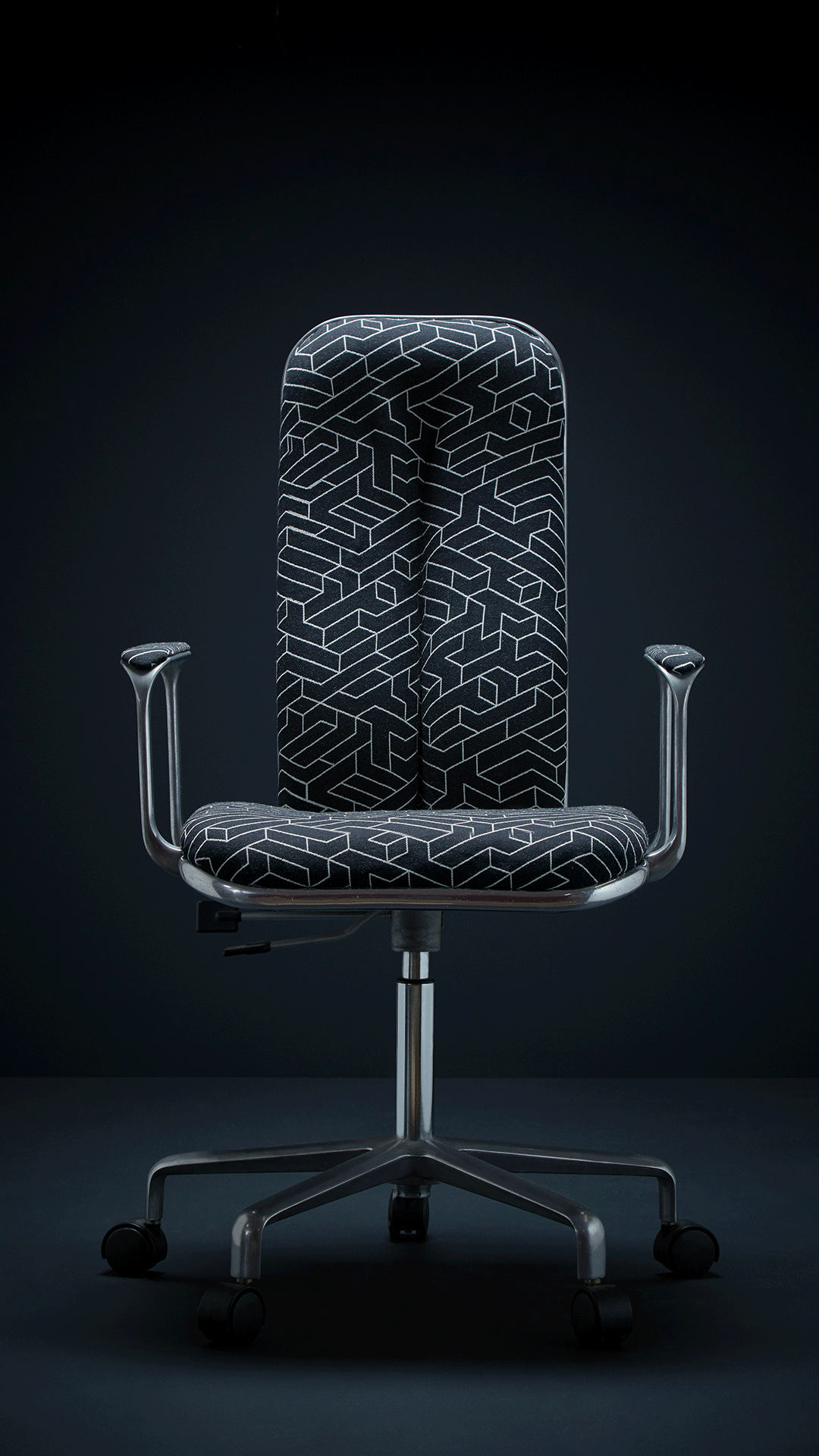 How did you get started in design?
"I started work in the industry at a small furniture dealer in Leeds 23 years ago. I quickly realised I had a passion for design, particularly mid-century designers like Charles and Ray Eames, Verner Panton and also the earlier Bauhaus movement. My role has always been at the front end of the business - driving sales and exploring new markets and commercial opportunities, but it's been so important to really appreciate good design."
TextileMania is bold. Where do you get your inspiration? And what made you want to offer something a little bit different?
"What we have tried to do with TextileMania is have a great selection of plains, patterns, and textures. We also wanted to take a slightly different approach with colour palette.
"A lot of our current products came from the existing business. So there was a fantastic foundation from the start, which really felt like it had been designed in a vacuum outside of the influences of other European manufacturers.
"The original owners, like myself, really appreciate Scandinavian design and that kind of aesthetic. So there's definitely a hint of that. And also I'd say a hint of Mid Century, some geometric influences, and certainly architecture and fashion too."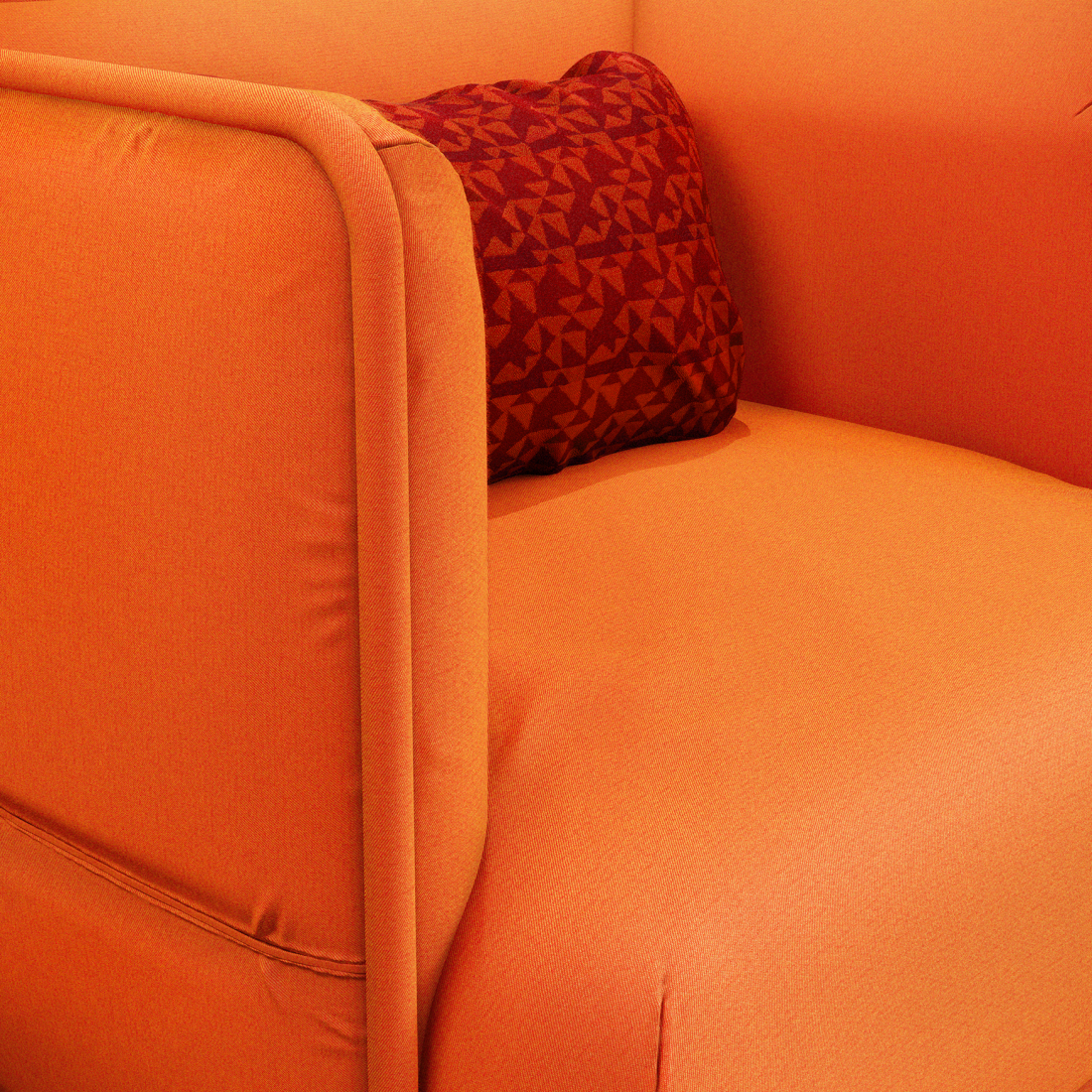 You are committed to reducing your impact on the environment - could you tell us a little bit about what steps you take to achieve this?
"We're taking a more holistic view on our impact. Looking at every part of our operation and procedures. From using renewable electric and low carbon gas at our HQ, to running electric cars, ensuring our packaging is all recyclable and biodegradable, using recycled and easy to recycle materials for our marketing materials. Only travelling when necessary etc.
"We've also committed to becoming a B Corp, which ensures we consider not only the environmental impact but also the social impact of every decision we make as a business. Additionally, we plan to be carbon neutral within the next 12 months, this is no doubt going to be a challenging goal.
"I think the biggest challenge we've got in our supply chain is logistics. Some suppliers offer certain opportunities to go low carbon and you can have an extra layer of cost potentially to do so. The biggest thing we've got to tackle is you can't make things locally everywhere. And especially if you want to be a global player - we've simultaneously launched in the UK and in the US, which is challenging in itself as we are a small team dealing with multiple time zones. We've got Australia, Europe, US - and we're based in the UK.
"The great thing about B-Corp is that it not only challenges us to consider the impact of all our decisions, but also to balance profit with purpose.
"B-Corp is not huge in the UK at the moment, but it was something I'd recognised a number of years ago, and thought it seemed like the most contemporary way to run a business, given the challenges we all face."
I think the luxury we have as a new business versus the legacy an existing business has is the ability to change mindsets.
Can you tell us about any projects past or present that you are particularly proud of or that stand out for you?
"In my previous business Naughtone, I had the opportunity to work with some of the best-known brands in the world, from Amazon to Facebook, Google to NIKE and Microsoft. This has helped in so many ways to understand what these forward-thinking organisations are looking for. I'm very thankful for the insights.
"In the early days of Naughtone, we had a couple of fairly significant wins that set us on a trajectory, they also helped us to see which direction the office environment was heading. The most important was the BBC's move to Salford, Manchester in 2011. This was the first large scale project we worked on where there was a very clear shift to more agile working and putting more emphasis on soft seating and breakout spaces. At Naughtone we were able to capitalise on this shift and provide our clients with the types of products they needed for their businesses to create these new office landscapes."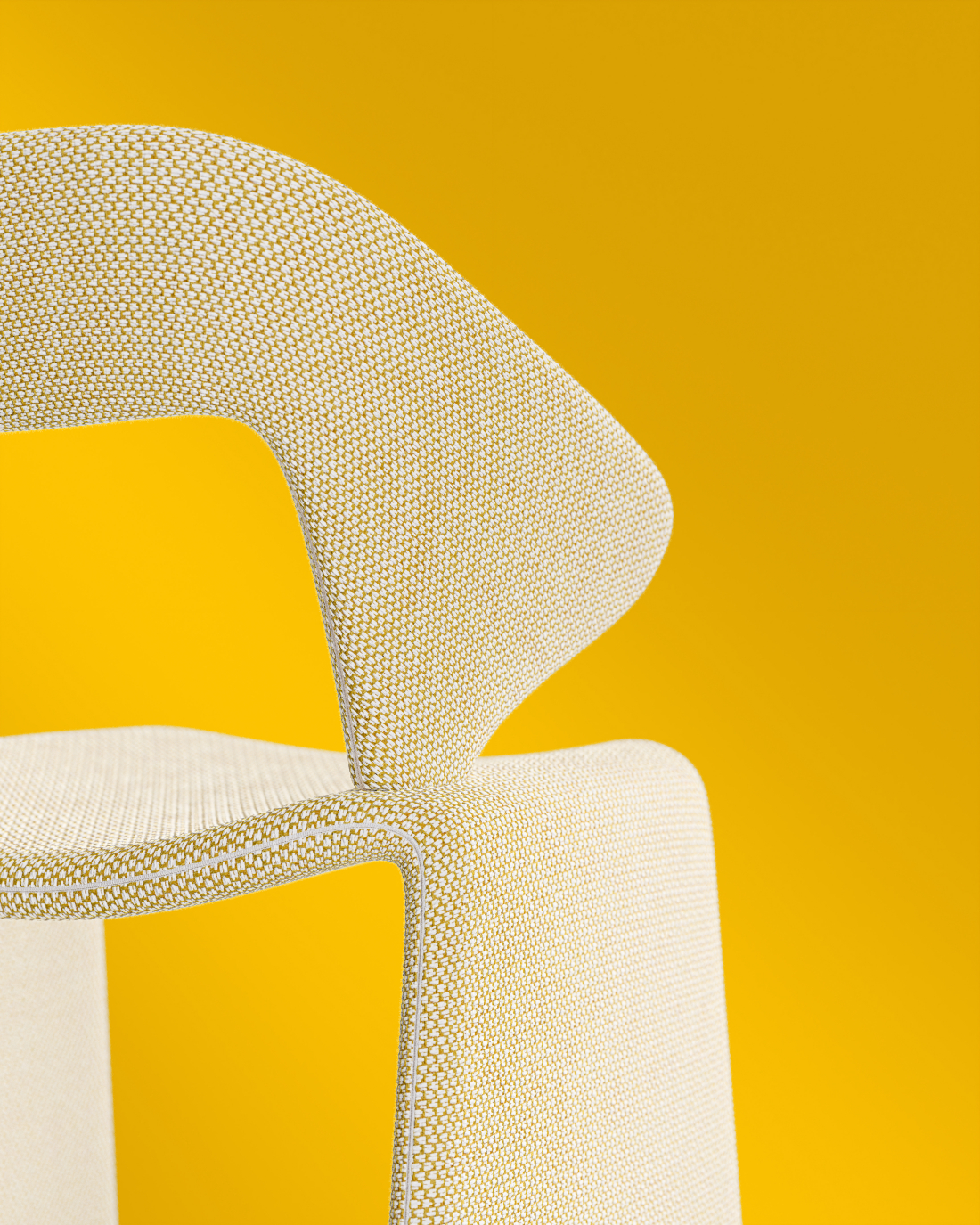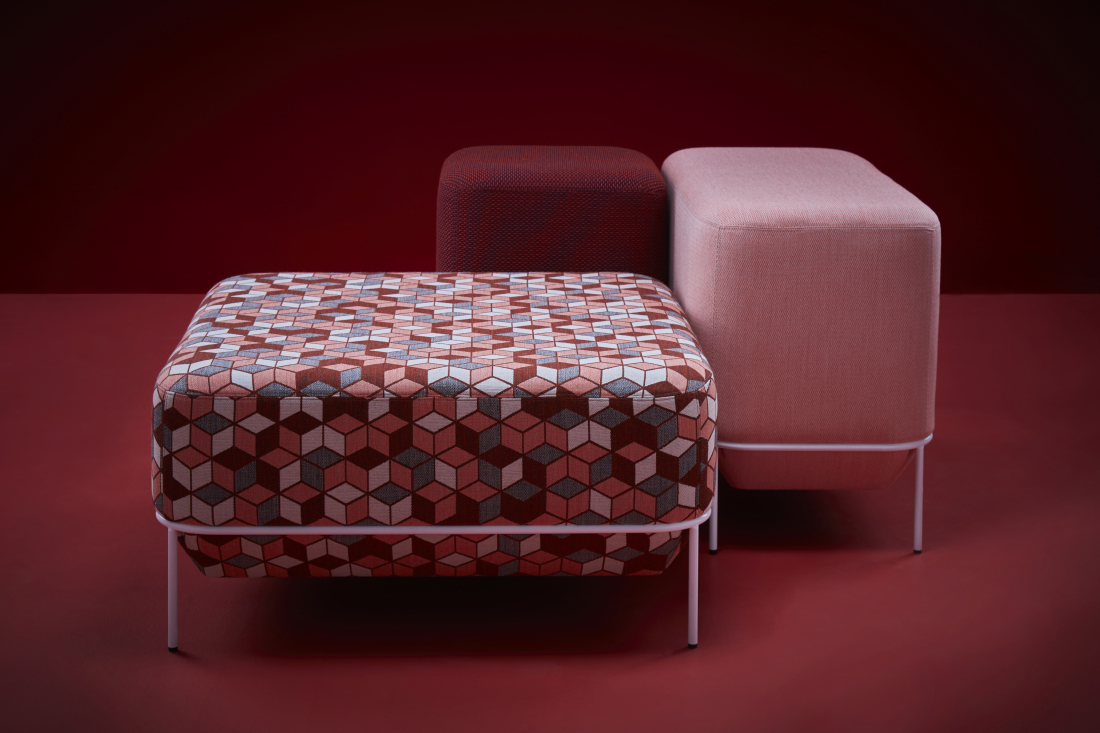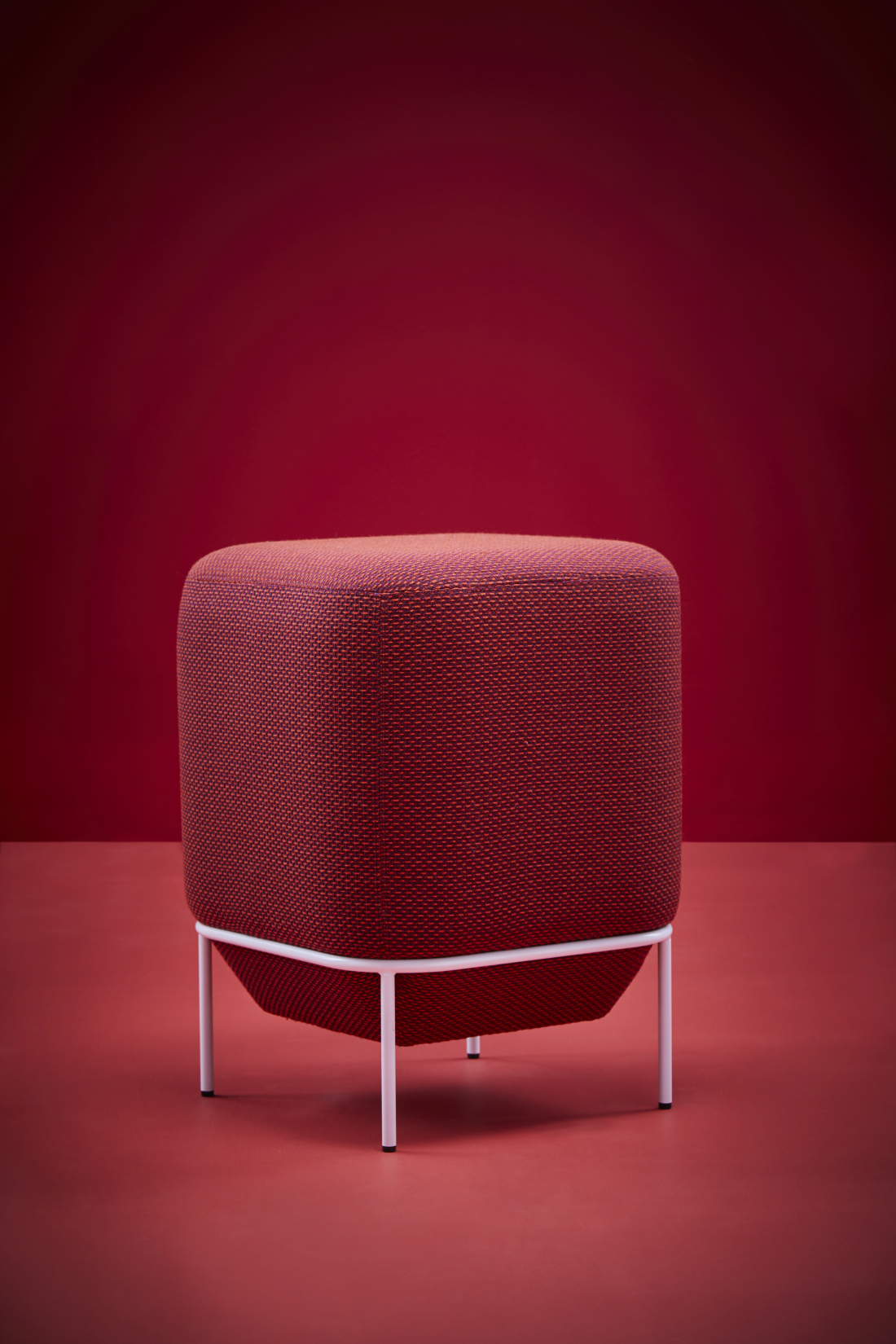 Is collaboration important in what you do?
"Collaboration is extremely important. With TextileMania, from the beginning I wanted to support my ideas with the skills of experts within particular fields, whether it's our collaboration with our colour expert, our technical weaving advisor, our branding guys, the web developers, accountants and the skills of our internal team. The list goes on.
"These collaborations have enabled us to harness specialists within every field and produce some amazing results within a short space of time."
"Our client collaborations are extremely important too. We're already building some great relationships and winning support from some fantastic customers."
What's on the horizon for TextileMania?
"More of the same. Brave colours and finishes, Yorkshire production. We are so fortunate to be based in a region with such a rich textile history, we plan to explore this further and seek out more inspiration."