Meet the maker: Evan Ward.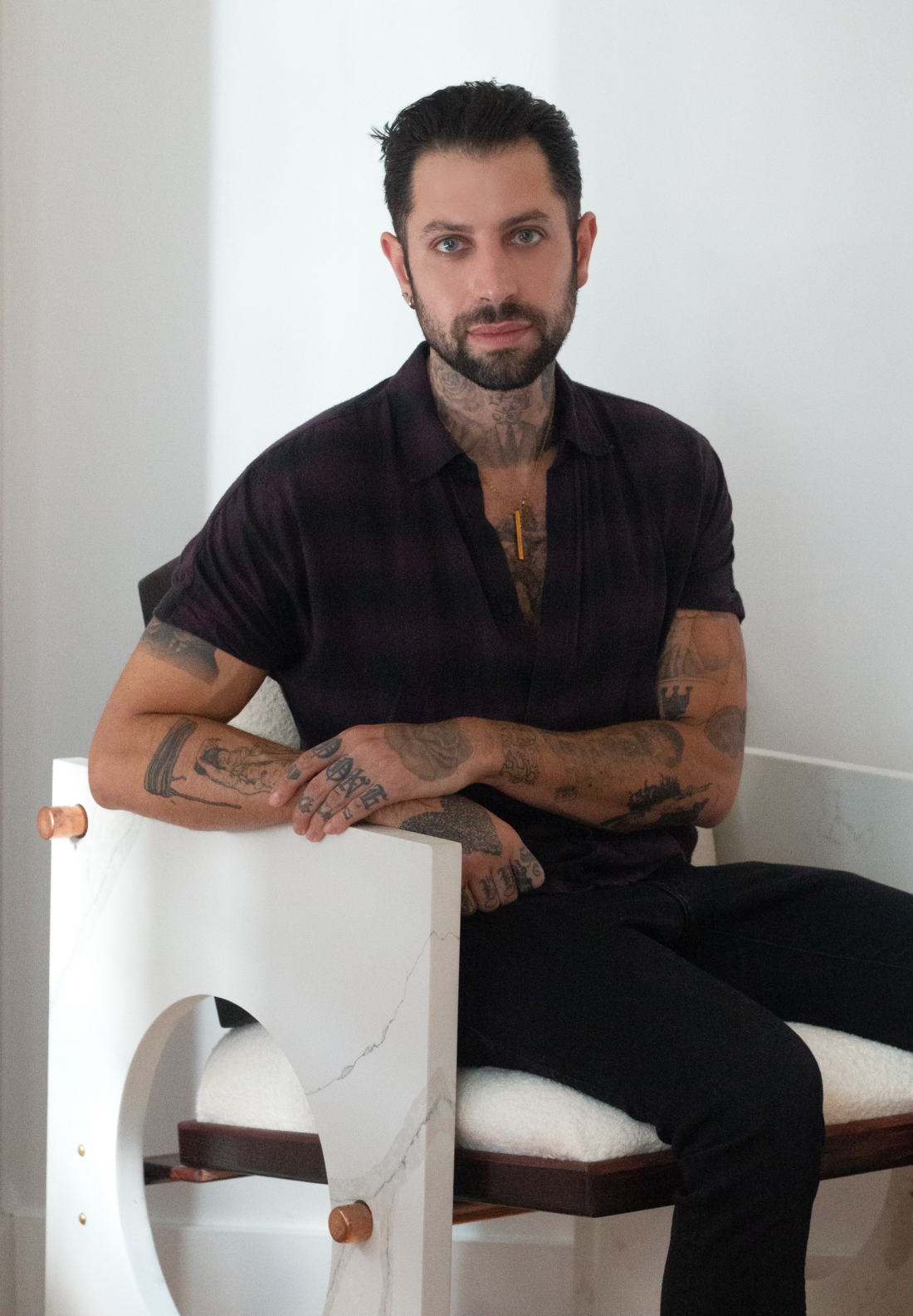 For the latest edition of our meet the makers series, we crossed the pond (digitally rather than physically on this occasion) to chat with Evan Ward, an NYC-based furniture maker.
Following in his grandfather's footsteps, Evan took up woodwork after struggling to find furniture for his new apartment. The rest, as they say, is history.
How did you get started?
"In 2019, my partner and I moved in together along with our dog, Laurent. We were both moving from very small apartments and needed all new furniture. My partner is very focused on function and I'm very focused on form. We couldn't find anything we both liked that was well made and not prohibitively expensive.
"My grandfather was a woodworker so I had previous woodwork experience. Our first need was a bed. I first designed our Bushwick bed for our own needs. We liked it so much and got compliments from friends and family encouraging me to sell the design. I then listed it on Etsy using all solid hardwood at a more affordable price than what I was seeing from other designers. I was surprised to get such a great response! So much so that in October of 2020, I left my job of 7 years in a Cancer nonprofit to go full time in design. I'm currently in the process of designing a full collection of bedroom and living room furniture. I'm very excited about it."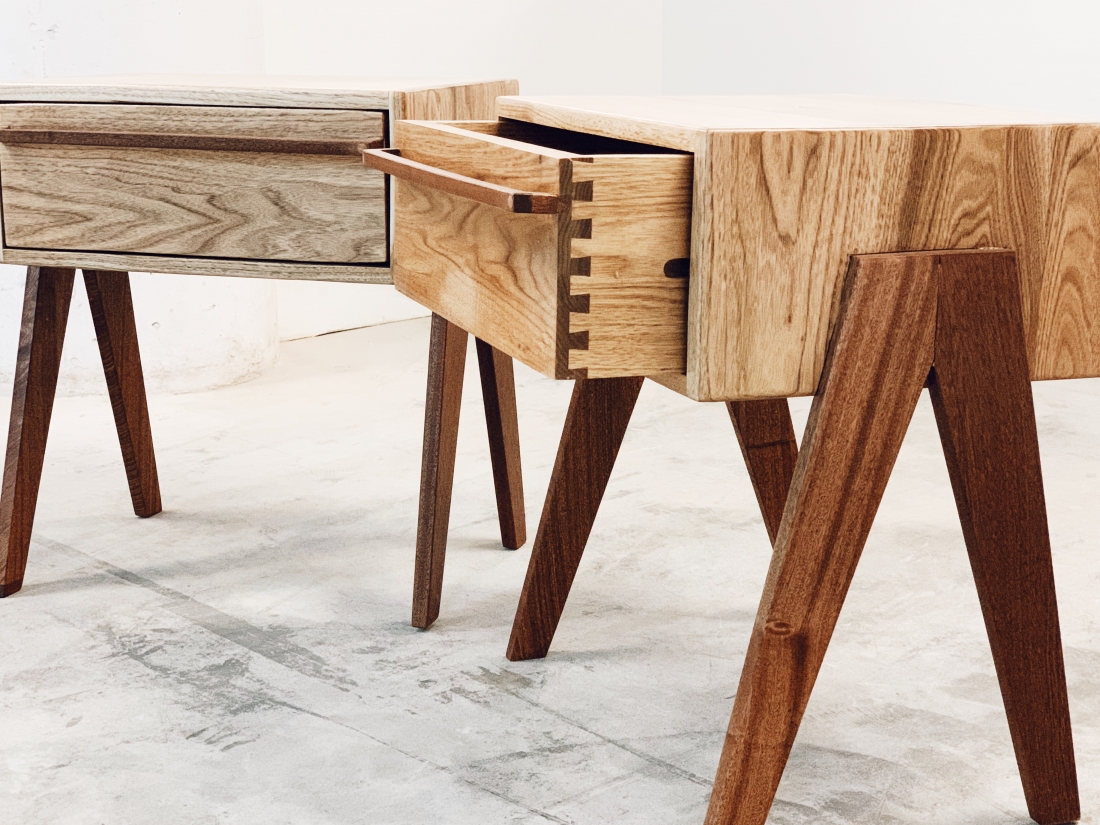 Can you briefly explain your making process?
"My making process starts with design. I model my designs in fusion360 to get the scale and proportions right. After working out the design, I go to my sustainably sourced lumber yard in Brooklyn and gather my materials. Unlike most woodworkers, I don't plan everything down to the last detail.
"I work off my skeleton design and either add or edit out details as I go along which is great because it creates a more organic and relaxed piece. I use all solid hardwoods, stone, cement, steel, and some resins for my work. I also incorporate both powered machines and traditional Japanese hand tools to achieve the effect I'm striving for."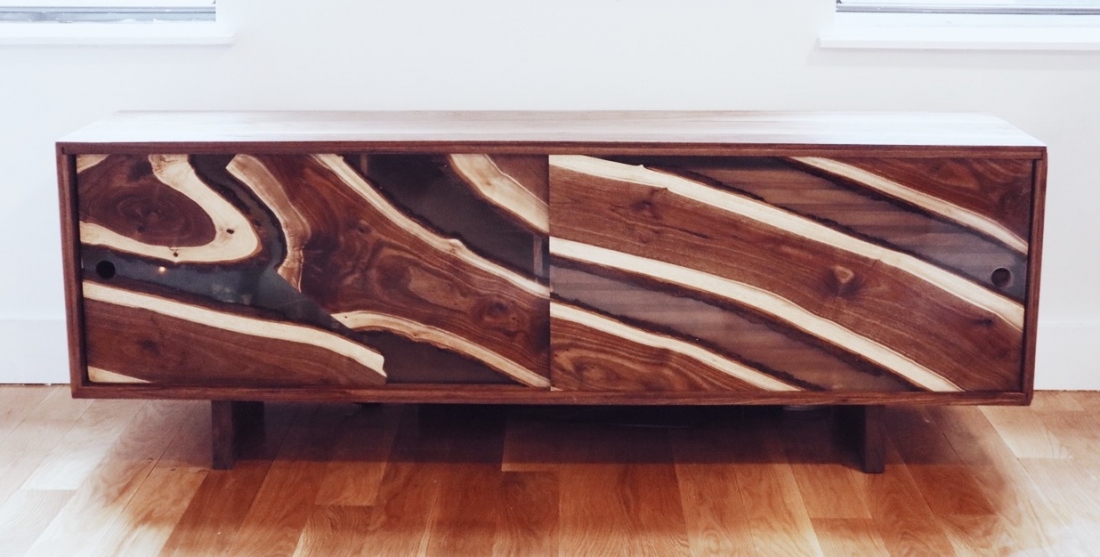 How important is material research and sourcing to your end product?
"Material research and sourcing is very important. Considering I only use solid hardwood, purchasing my lumber from a yard that sustainably source their lumber is important to me. I don't build my pieces using any endangered wood species.
"When possible, I also use organic and natural finishes that are non toxic and eco friendly like raw shellac that I mix myself and organic polyurethane from whey protein. I want to use products from manufacturers that have the environment in mind."
How would you describe NYC's creative scene?
"The New York creative scene reflects the city itself. It's wildly eclectic and diverse, pulling inspiration from many cultures and design eras. I've noticed a changing aesthetic moving away from the very popular mid century designs to a more playful and eccentric post modern 80s-esque feel.
"I'm excited for the trend to go in that direction because it gives designers and makers like myself and bit more room for expression and creativity."