Meet the maker: Maggie Jo Sanderson.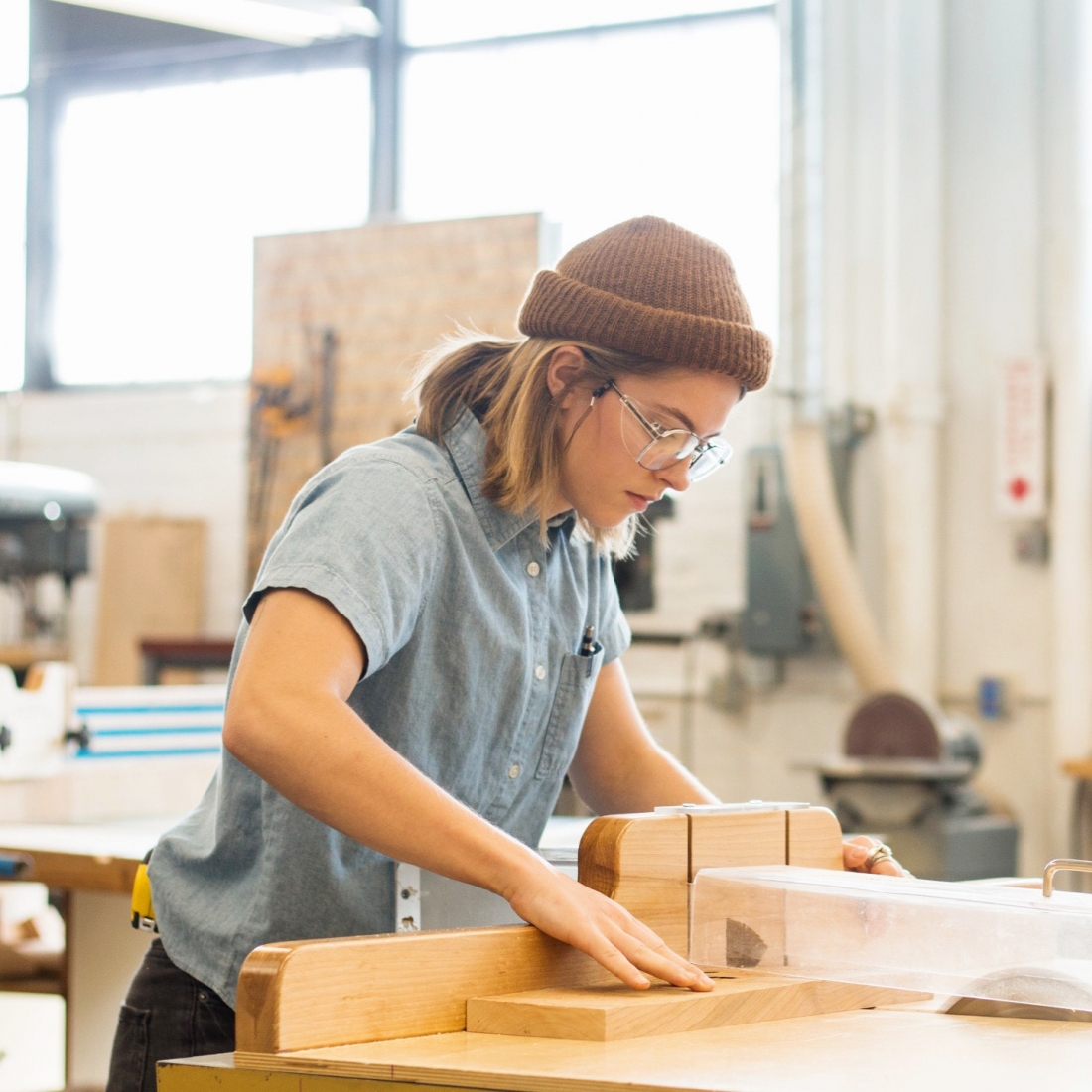 Maggie Jo Sanderson is a Midwest-based furniture designer. Her work has been internationally awarded and sits in the permanent collection at the Museum of Wisconsin Art (MOWA).
Amongst her pieces is the poker chair, a multi use seat that can be used for lounging or at a table. It has a solid ash base and is upholstered with high quality compostable wool. A turning mechanism between the base and seat allows the user to be active while sitting. Maggie also makes tables and benches, applying the highest level of craftsmanship to her work.
A maker that's very much on the rise, we were keen to find out more from Maggie about her creative process.
What's your professional background? How did you get started in design?
"My passion for design was accidentally discovered when I found myself at art school after getting denied from nearly every college I applied for. It was at the Milwaukee Institute of Art and Design (MIAD) where I discovered my potential. After four challenging and developmental years of studying interior architecture and design, furniture design, and sustainability I graduated in 2019.
"Three months later I started my own company. I was lucky to have gained some experience from another local furniture design company, that I worked for simultaneously during my first year in the real world. I now run my company full time and I'm really proud to say that. My clients are from all over the country and my projects range anywhere from small benches to sets of 10+ chairs."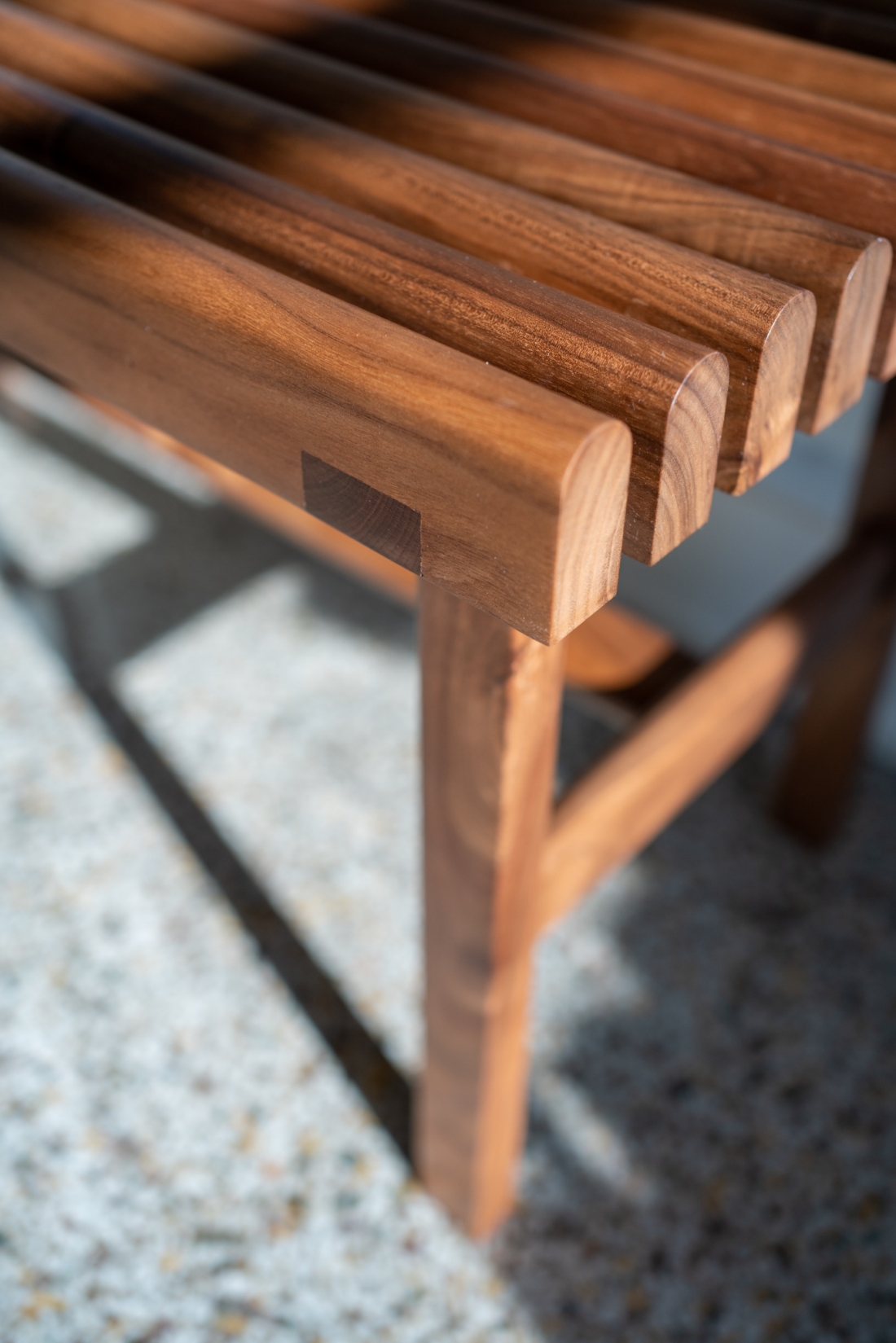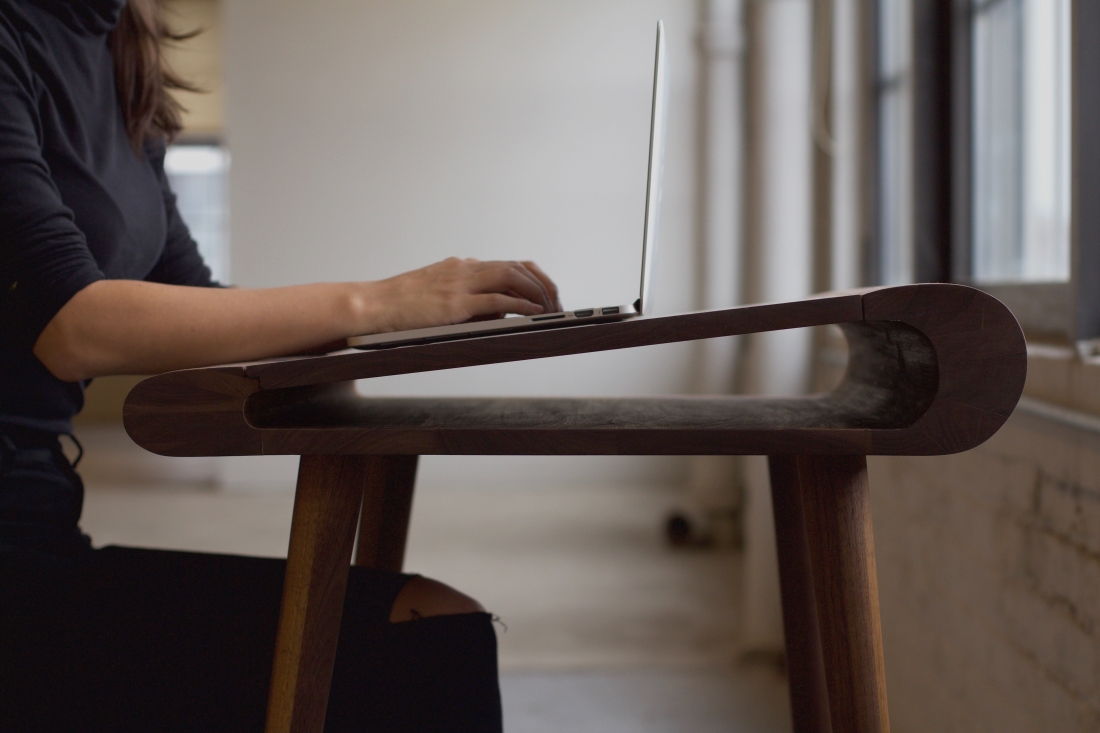 Where do you source your materials?
"MJD pieces are hand built from sustainable sourced FSC certified lumber and other organic and sustainable materials like wool. All wood finishes are low VOC."
Is sustainability an important part of your sourcing process?
"Absolutely. I understand my impact and the responsibility I hold as a business owner. Not only have I promised to create sustainable products but I also want to use my voice to encourage other designers and craftspeople to make responsible production choices."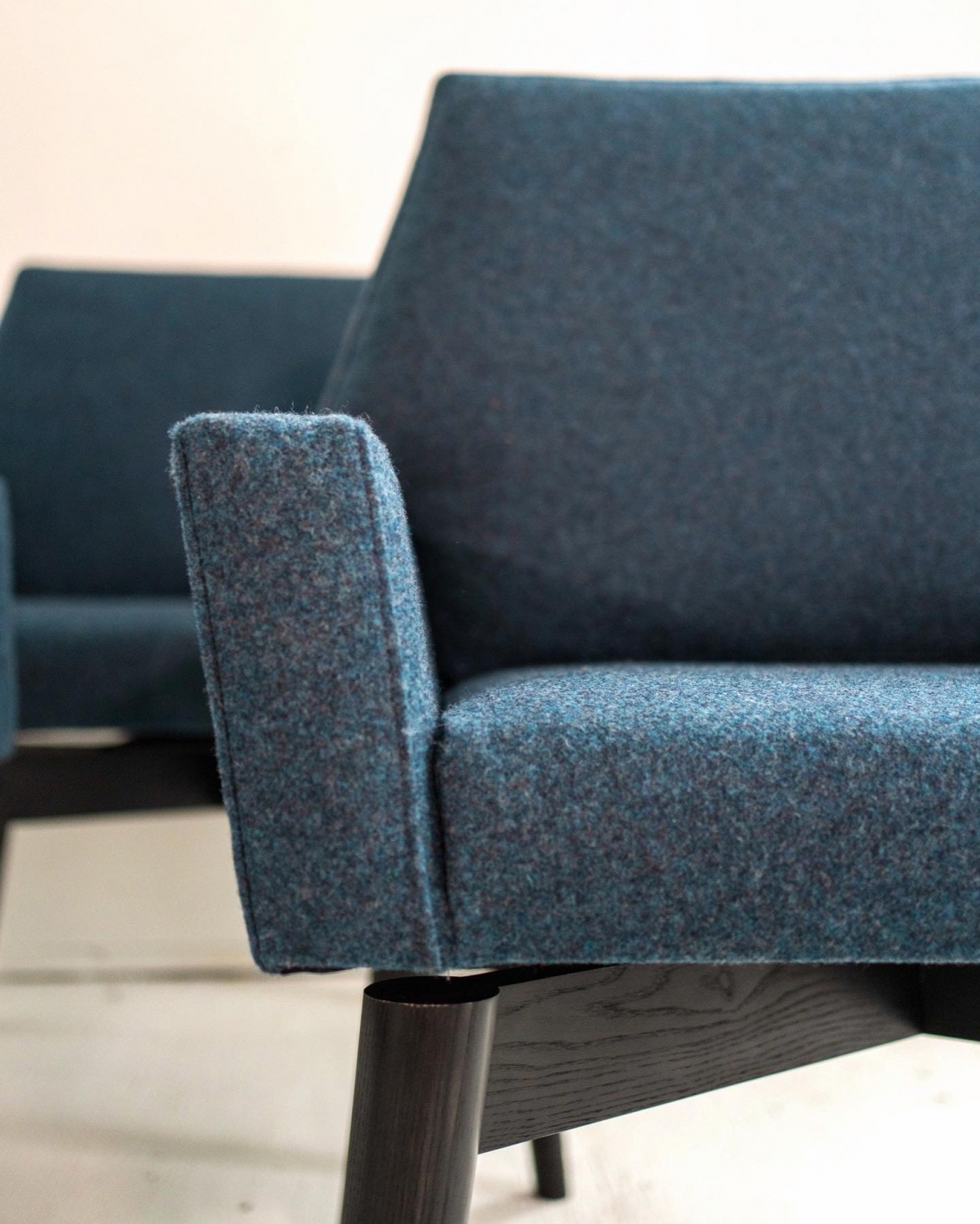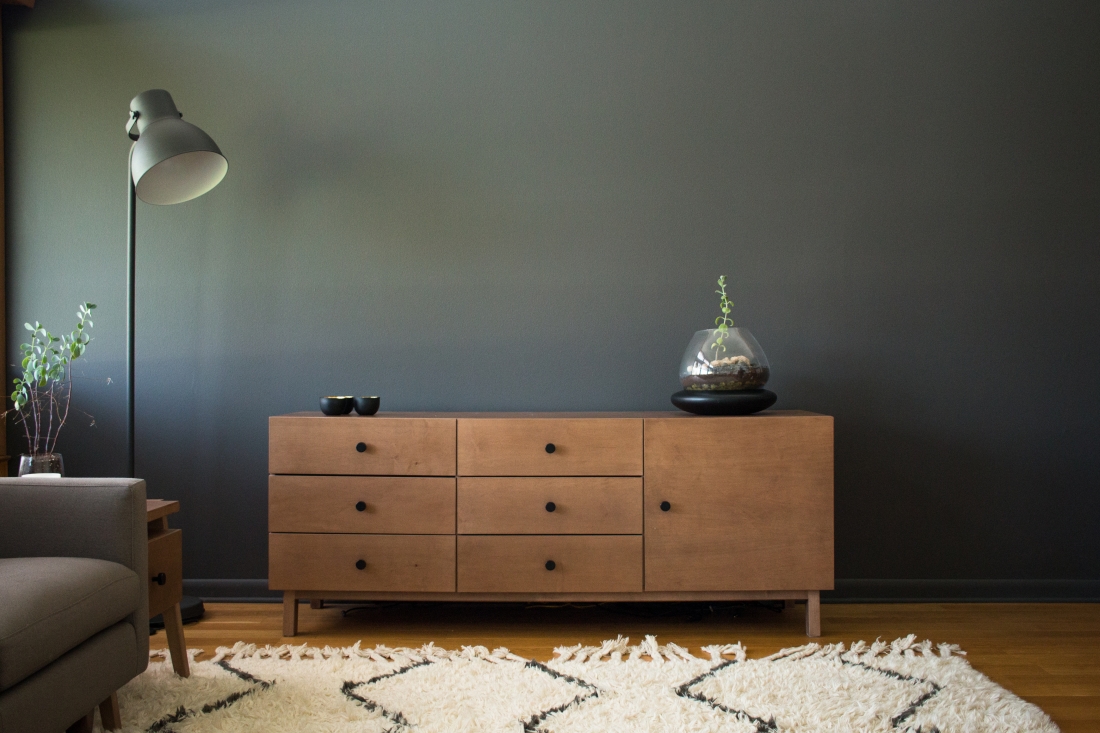 Where do you seek your ideas and inspiration?
"My ideas and inspiration come from keeping things simple. I am constantly asking myself what is truly necessary in a piece, what can I eliminate? I want every feature on my furniture to be thoroughly considered. Something I often tell myself is "a few good things" rather than a bunch of ok design elements. Other than that my inspiration comes from my time in nature and honouring the materials I'm lucky enough to use."