Mini-Stools: Inspired by the every day to be versatile, adaptable and always well crafted.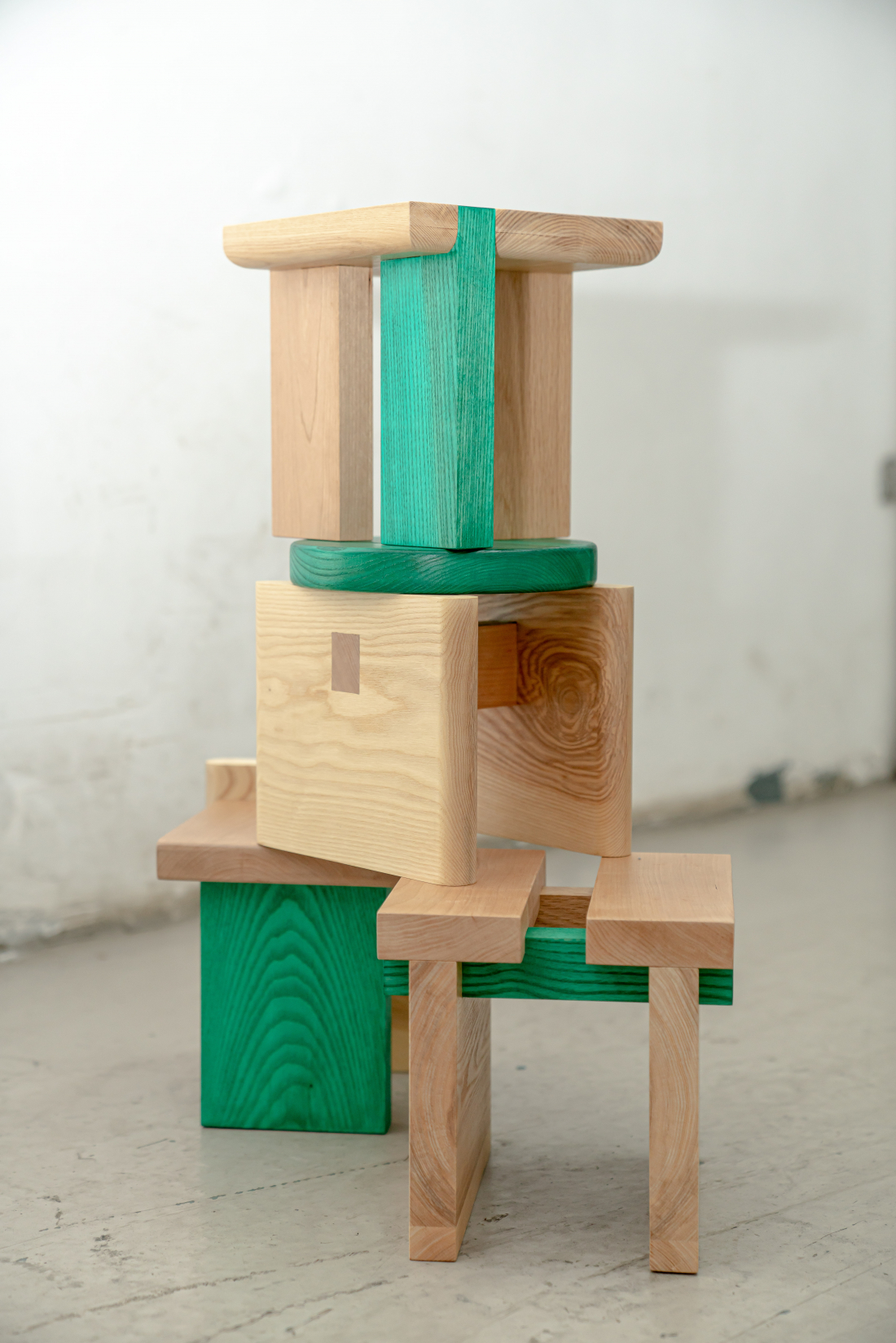 Napp Studio's Mini-Stools may be unassuming, but they comprise beautifully crafted furniture that meets the need for versatility in both commercial and residential interiors.
"Often overlooked and underrated yet handy, small stools are commonly found at a sundry of everyday scenarios in Asia. Inspired by the informal quality, multiplicity, and adaptability, Mini-Stools are contemporary versions of these mundane objects."
Each stool is composed of three different kinds of solid wood - inspired by 'found objects'. And every design is derived from a single verb that the Mini-Stools are used for, including tread, lean, stamp, and lay. The actions thus inform the formal composition of the pieces.