modulyss launches Delight, a dazzling collection of shimmering carpet tiles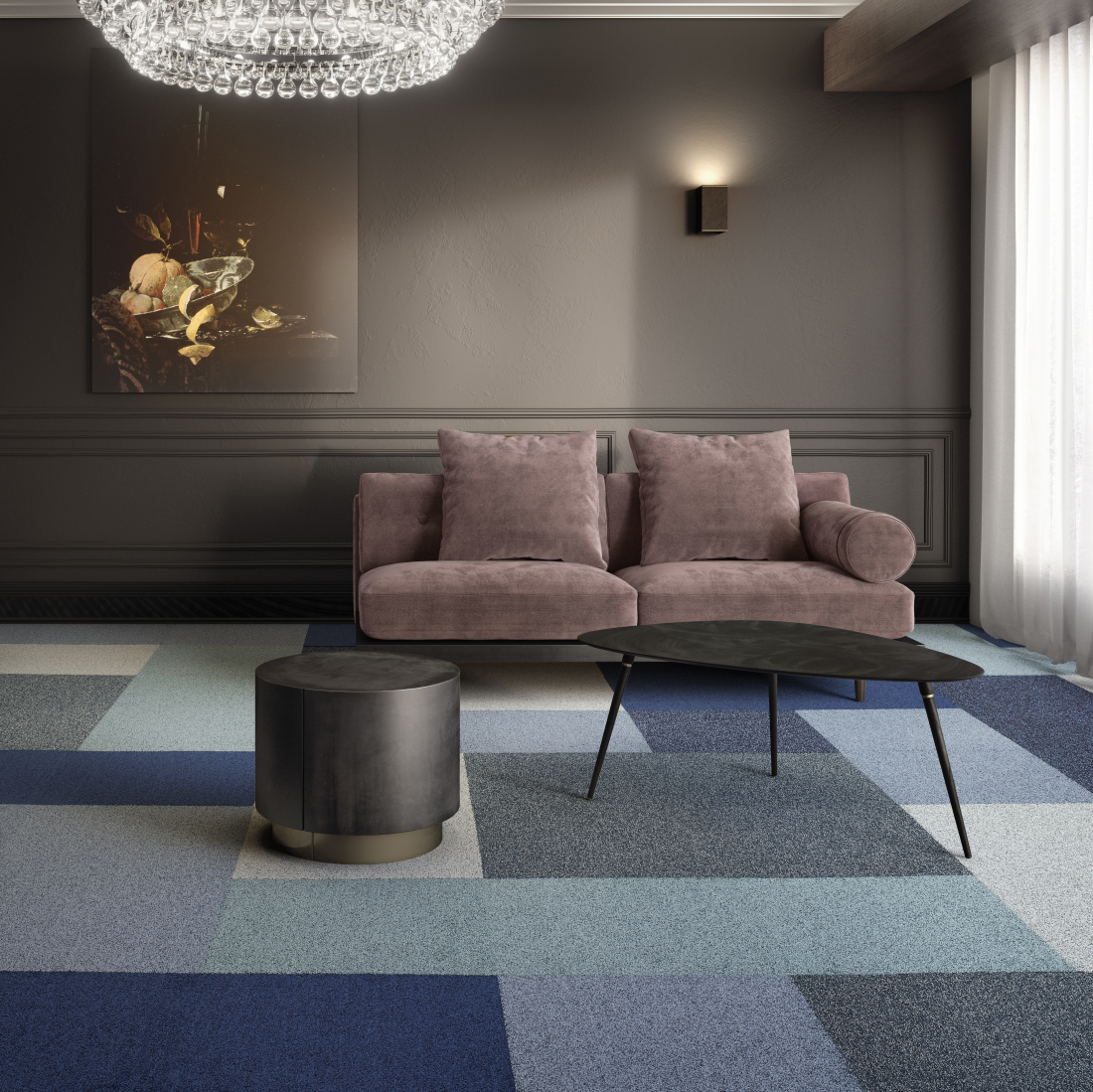 modulyss has taken quite the sophisticated response to the mixed metallic trend with the launch of its new Delight collection, featuring five carpet tile designs that have shimmering effects and subtle sparks of bronzes, silvers and golds.
Designed to add alluring looks to work and hospitality spaces, Blaze, Spark, Gleam, Dusk and Dawn are unified through a gloss accent and colour range.
"Each design stands up in its own right; powerful looks that make an assured statement through a sophisticated handling of dull and gloss combinations," says Vanessa Van Overmeeren, product development manager. "Whether a subtle take with Blaze, Spark and Gleam or something more expressive in Dusk and Dawn, it's a collection that offers broad scope throughout a project.
"Linked through an elegant use of metallic yarns and shared colours, we're looking forward to seeing how designers work the five confident designs on their own or mixed and matched into flooring schemes."
In a world marked by technological revolutions, the cool look of Blaze aims to embody our perpetually moving digital existence. This mini-tuft carpet tile offers an industrial and minimal design with ultra-clean lines and a pixelated gloss effect.
Gleam exudes luxury and comfort through a rich and shiny feel. Perfectly suited for hospitality spaces and luxury office areas, this carpet tile blends dull and glossy yarns to create a chic and mysterious mood while being extraordinarily soft to the touch.
Meanwhile, the loop pile of Spark lights up spaces with a metallic glaze that subtly reflects and glimmers throughout the interior, a perfect workman tile with something extra to add spark to any workspace.
In Dusk, modulyss has captured the final flares of colour and shimmer as day turns to night with a fluid geometric design made with ECONYL® regenerated yarn. Then, as night turns back to day, Dawn celebrates the shifting and muting atmosphere of our galaxy with a radiating biophilic design. Lifting any commercial space, the carpet tile is also made with ECONYL® yarn.
Each carpet tile design in the modulyss Delight collection is rated Class 33 heavy commercial use under EN 1307 and comes with Back2Back recycled content backing for enhanced stability. More at modulyss.com.