Monika Swindells on helpful design, conscious materials and the importance of friendship.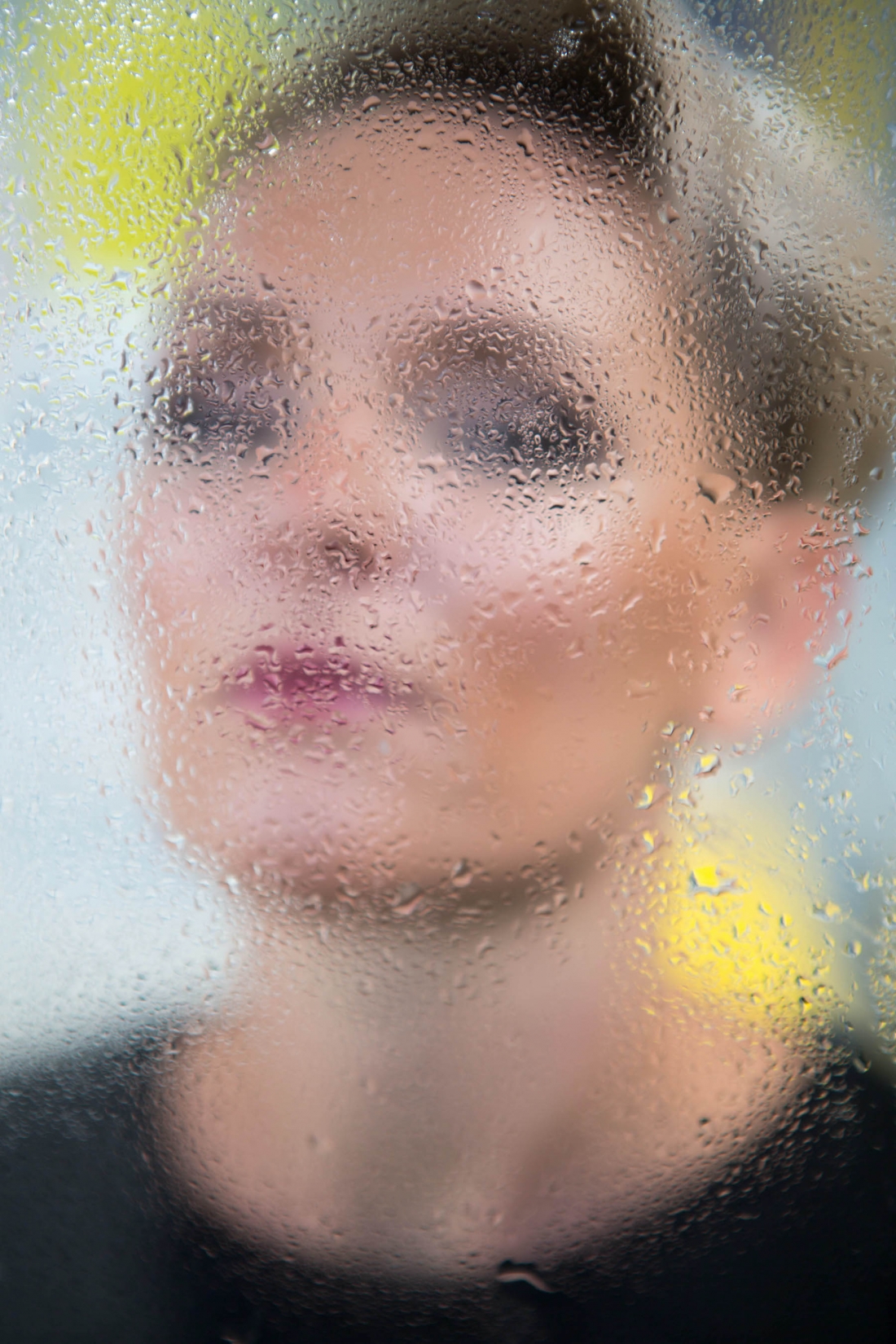 Monika Swindells is the founder and creative director of Monika Studio, a practice that "creates spaces, experiences, and objects with evolution and transformation as intrinsic characteristics of their design narrative".
With a background in architecture, interior design & art, Monika's vision and creativity drive an unyielding passion to realise every project as a multidimensional system. Collaborations with brands like Hilton, Silverstone, Boho and True have resulted in spaces with strong identities and genuine social purpose. She founded Monika Studio to promote, educate and create a purposeful approach to design on every level.
We recently caught up with Monika to find out more about this unique approach to design...
Tell us how Monika Studio came to life?
"I was always striving for a different angle, placing myself at the intersection of design, art, and interior architecture. Monika Studio is a multidisciplinary platform that aims to engage with other creatives/specialists in their field to allow for meaningful design processes that lead to richer results.
"After the commercial success of KKA Interiors, I was looking for the opportunity to go back to the roots of my thinking. Monika Studio was founded to promote, educate, and create a purposeful approach to design on every level. The platform is above all, bound and enhanced by a collective creative tuning."
2020 was a challenging year for everyone. What did you learn about yourself and the industry?
"Notwithstanding the hard lessons learnt in 2020, we have never had a chance to stop and re-evaluate our lives, careers, and relations. I feel like people became more passionate, creatives more creative and ideas regained their purpose.
"Thinking about, for example, Designers Against Coronavirus or Design Emergency - collaborations set up by Paula Antonelli, curator of MoMa and critic Alice Rawston. It is about going back to the roots of what design is about – helping people live better and more fulfilling lives.
"For me, it has been a year of exploration, bold decisions, and interesting conversations. Most of all, a chance to apply different points of view."
You have a very collaborative approach; we love that you lead with 'Our Friends' on your website header, how important is this to you and what benefits does it bring?
"Friends are a fundamental part of the studio. No scheme can be delivered single handedly.
"Over the years, the great people I have had the pleasure of working with have become more than just team members, they have become friends.
"This is where connections go to the next level and projects work best backed up by the diverse experience of great thinkers.
"Collaborations on projects for brands like Hilton, Silverstone, Boho and True resulted in creations with strong identities and social purpose.
"It is also great to encourage clients to use other disciplines to enrich their market propositions."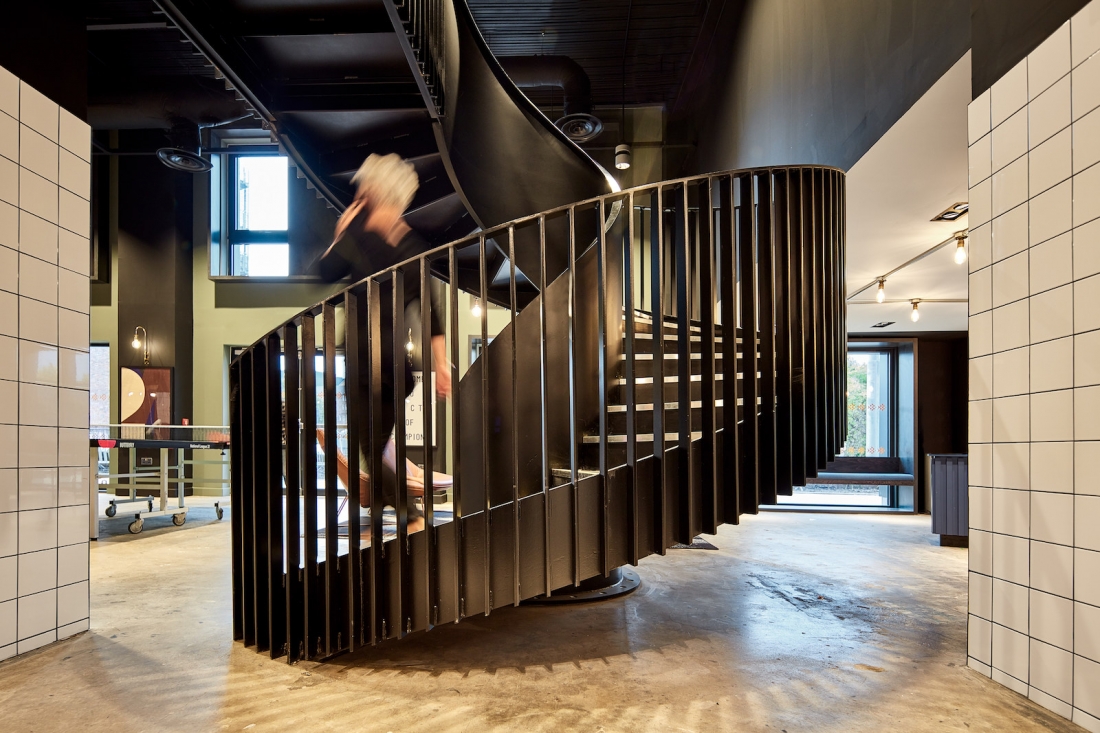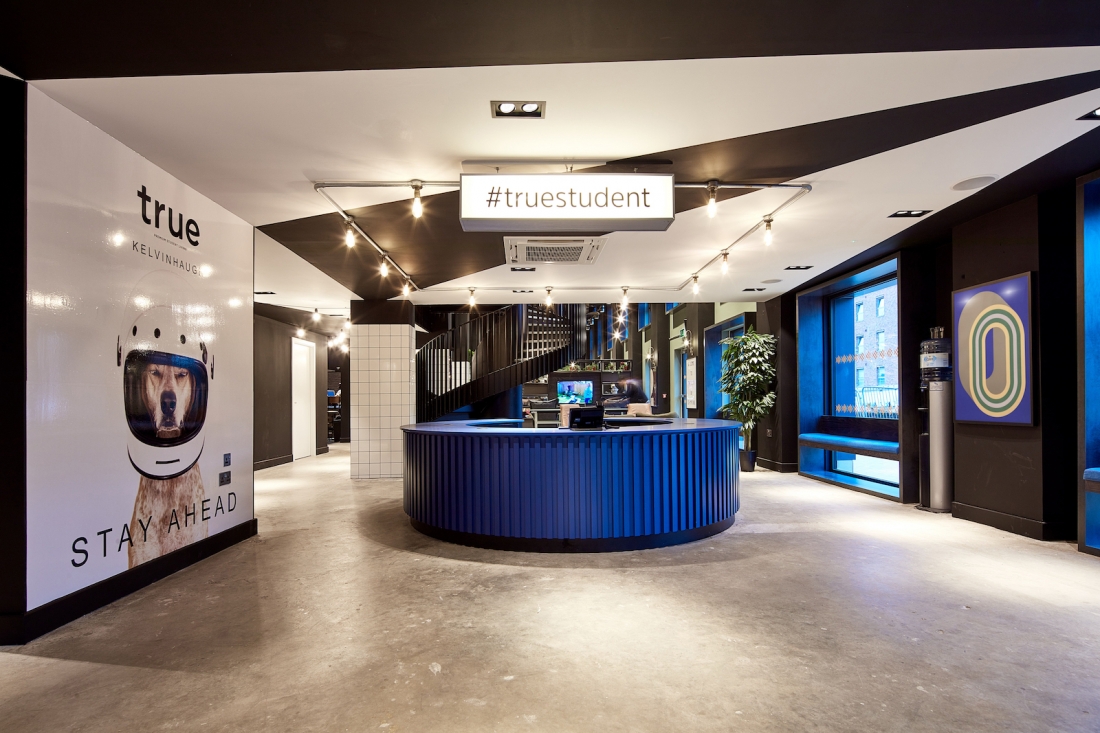 Where does your obvious passion for materials and their use in design stem from?
"Understanding the origin of materials and products is the ultimate place where the design process should start.
"It encourages a greater awareness of their impact on people and the environment leading eventually to better use and understanding of space.
"Through conscious material use, we can set the scheme in the wider context (close community, local manufacturers, the planet) and map up crucial connections that make the project an inherent part of the "bigger picture".
"Materials are a constant source of inspiration and testament to human creativity. We are now growing our steaks in a laboratory and turning milk protein into plastic. This is mind-blowing stuff!"
Looking at materials, what's got you excited recently?
"I am excited about the work of Charlotte Kinder. Her use of waste Polyurethane foam dust from CNC factories and utilising it as a secondary raw material for interior applications is extremely beautiful & highly innovative.
"Recently, Charlotte has created a limited range of vessels for the Arcade Collection. The ongoing series commissioned by Relay Agency (Friends of Monika Studio) promotes and supports the opportunity to develop new processes and experiment with unwanted and valueless materials.
"This is a very holistic proposition - combining material thinking & process. It allows for experimentation outside a designer's regular remit. At the same time the objective is forcing creators to come up with propositions that are 100% functional."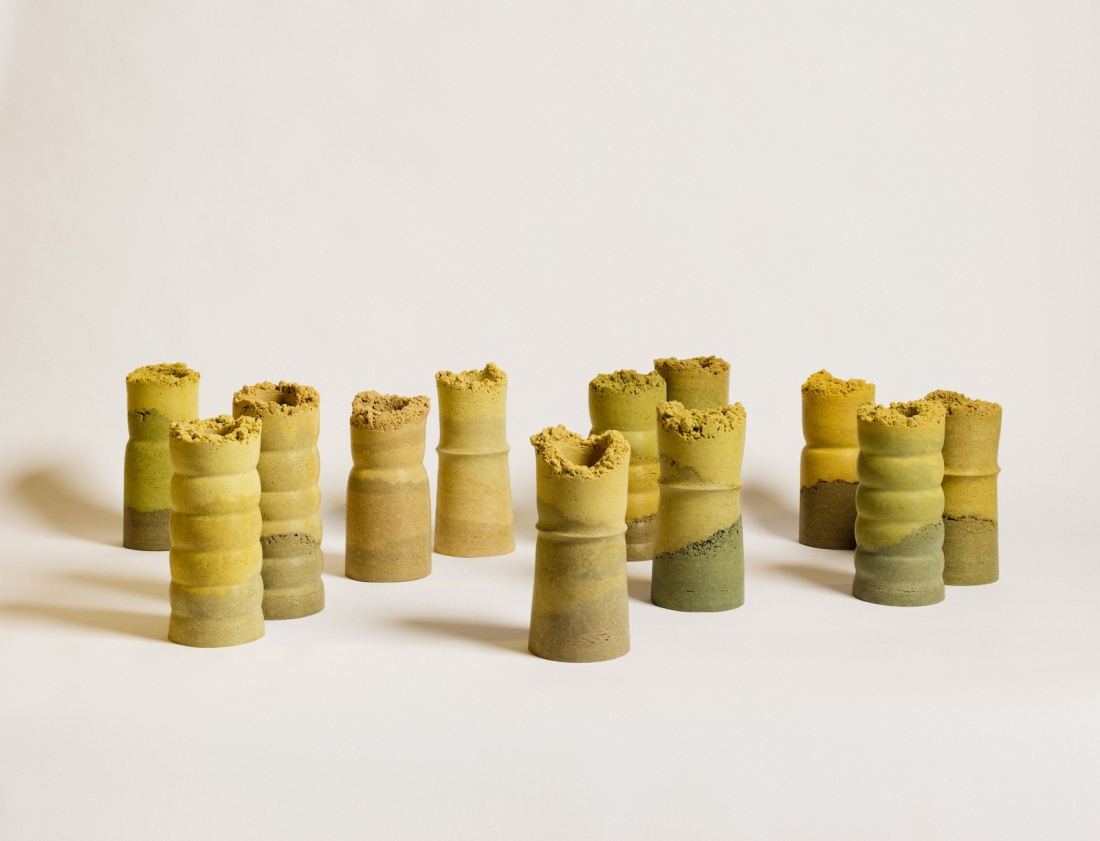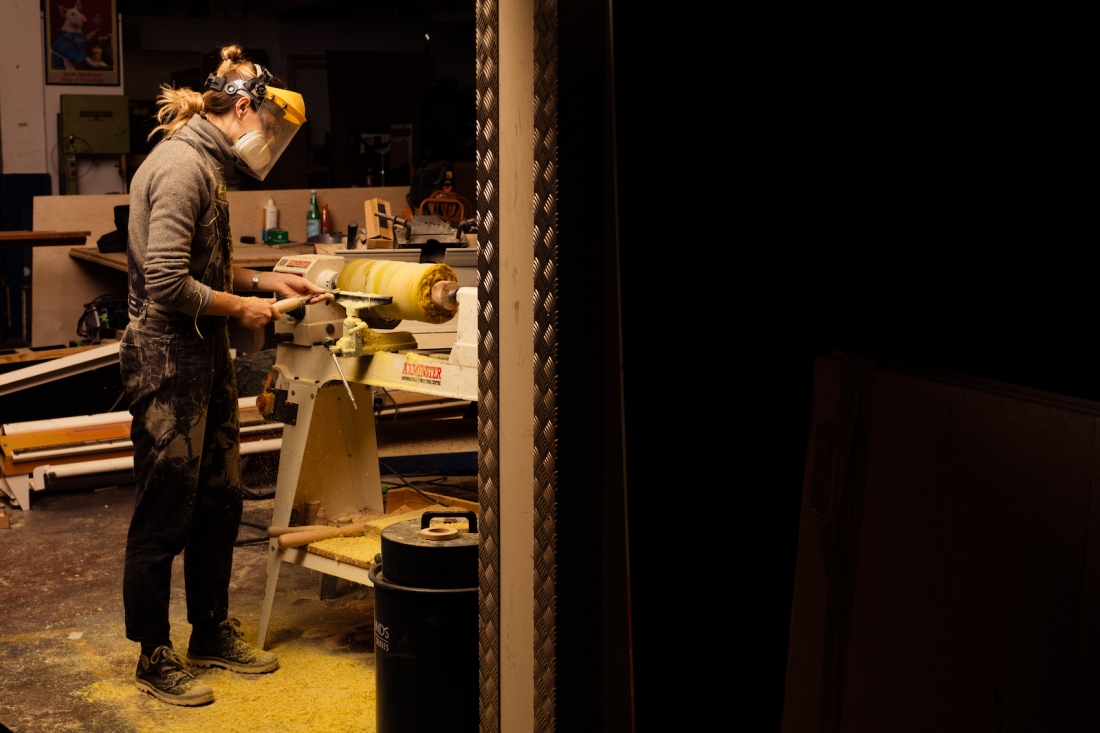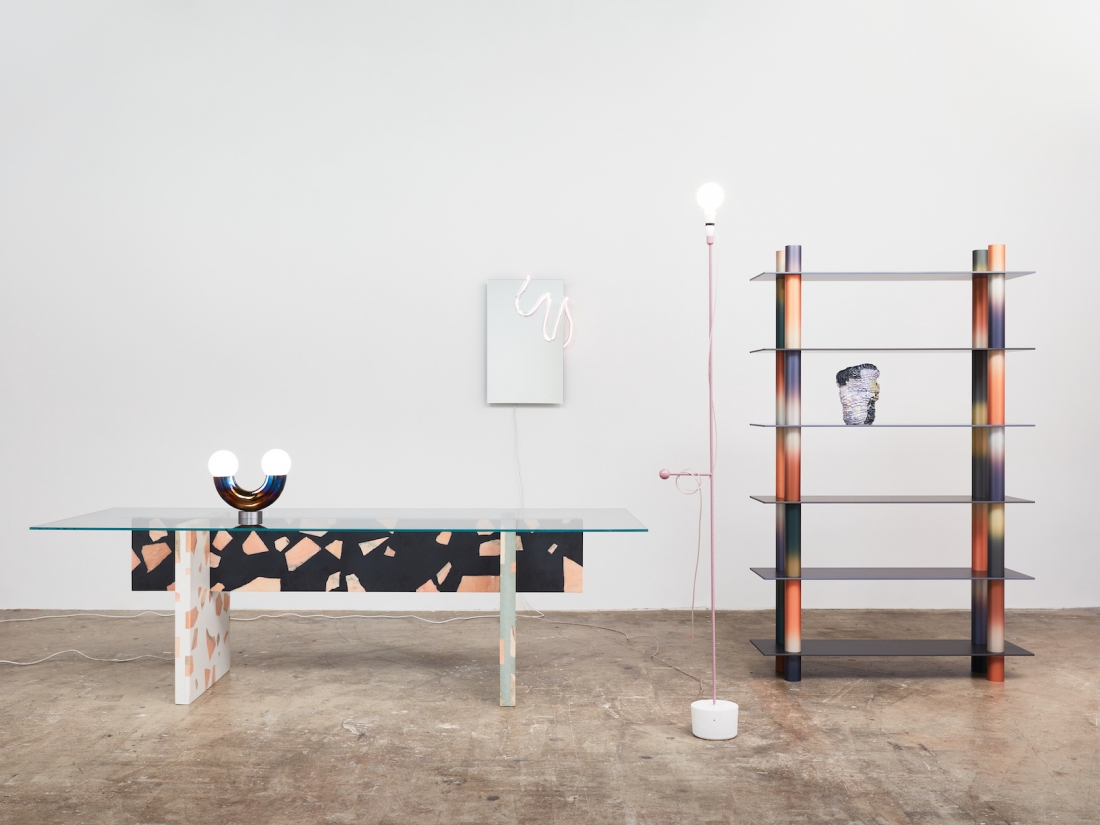 Sticking with materials, if you had to pick one, what's your favourite and why?
"I am a big fan of Really Board - a product made of textiles from post-production and post-customer textiles, developed by Kvadrat.
"The simplicity of the concept and its circularity is very impressive. Again - material meets process here proving to be incredibly successful.
"It is interesting how Kvadrat is pushing boundaries in the textile industry and introducing circular strategy to the problem of waste.
"The process of creating the product does not require water or the use of dyes. This is where the future of fabric production needs to be. It addresses issues like fast fashion, water shortage and sourcing/recycling locally.
"The board itself is extremely versatile as proven by creations by Max Lamb and Raw-edge Studio. Beautiful, simple, adaptable, and circular."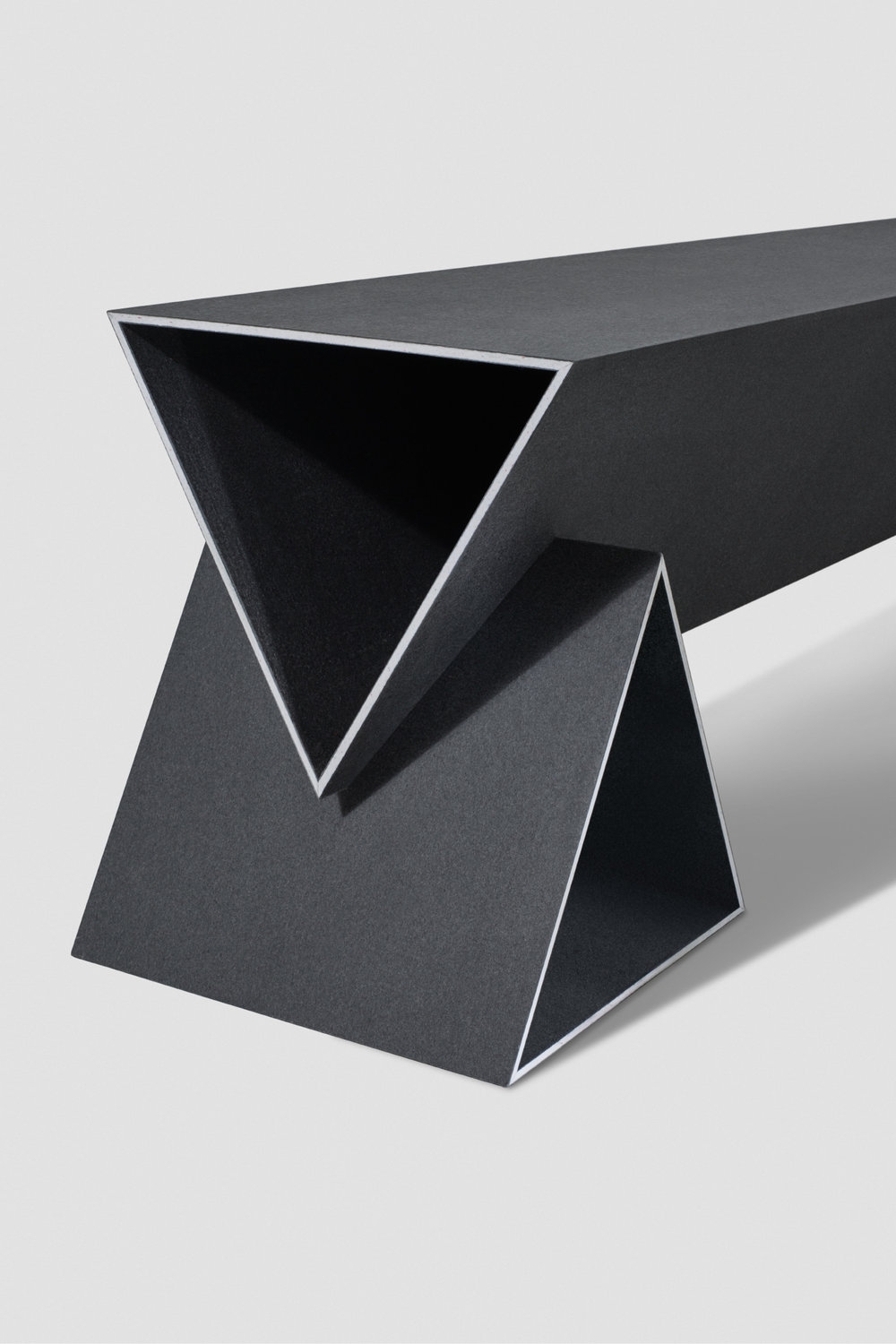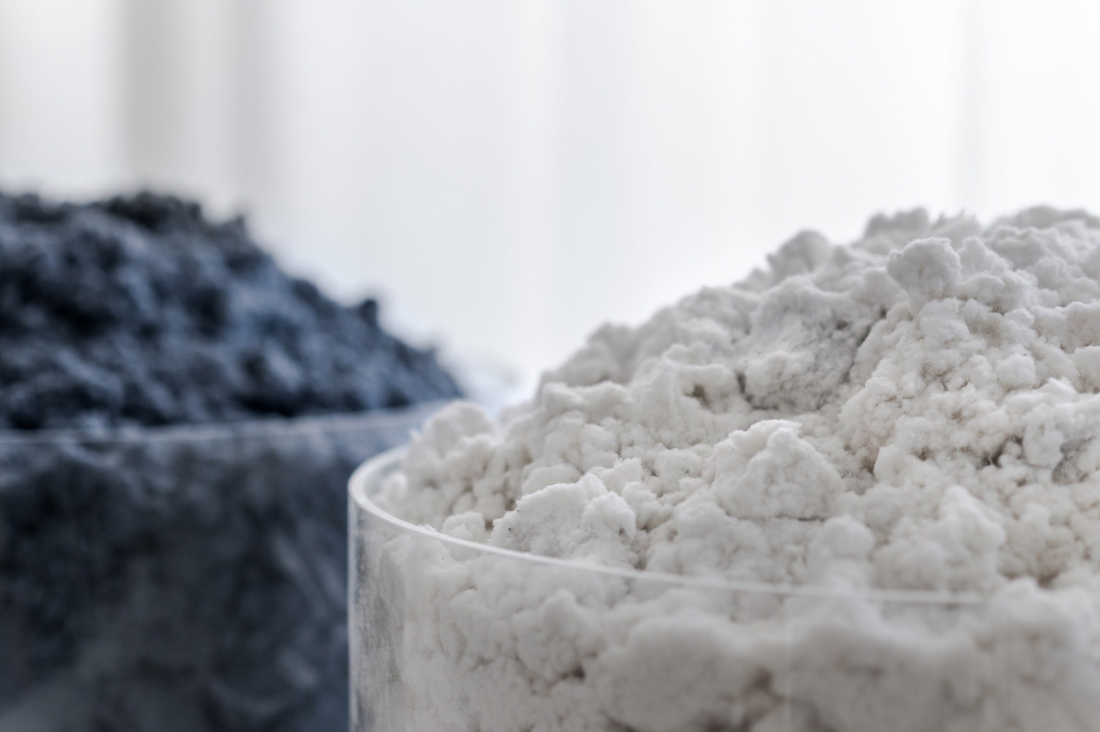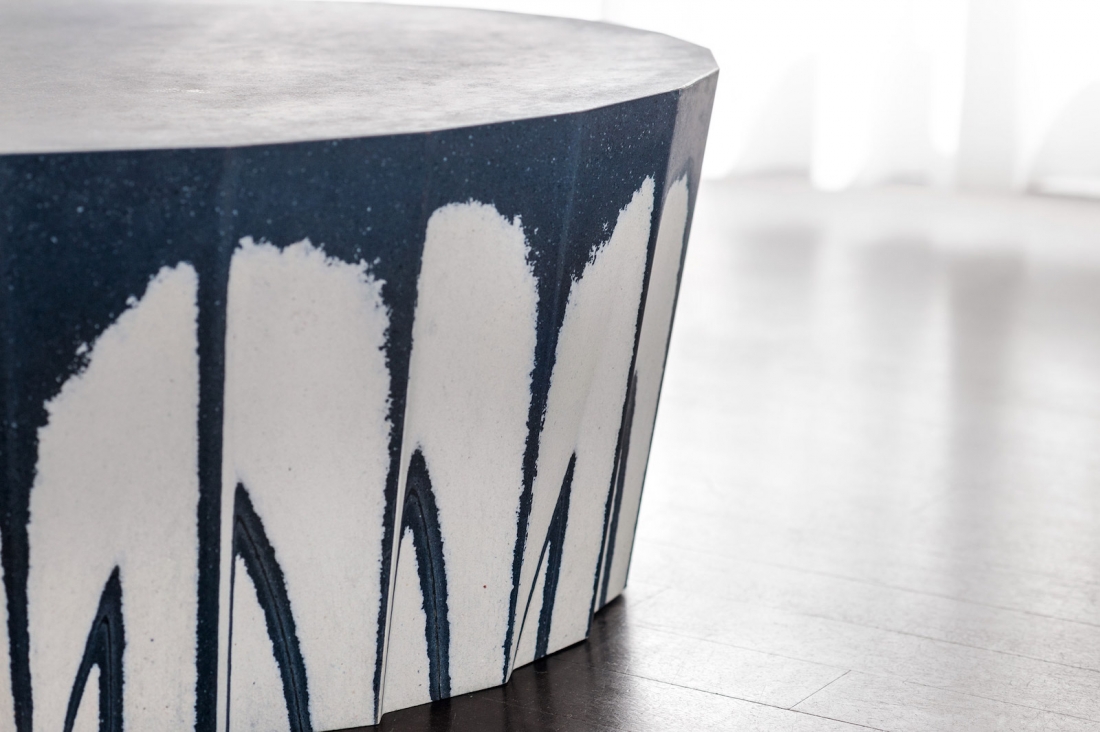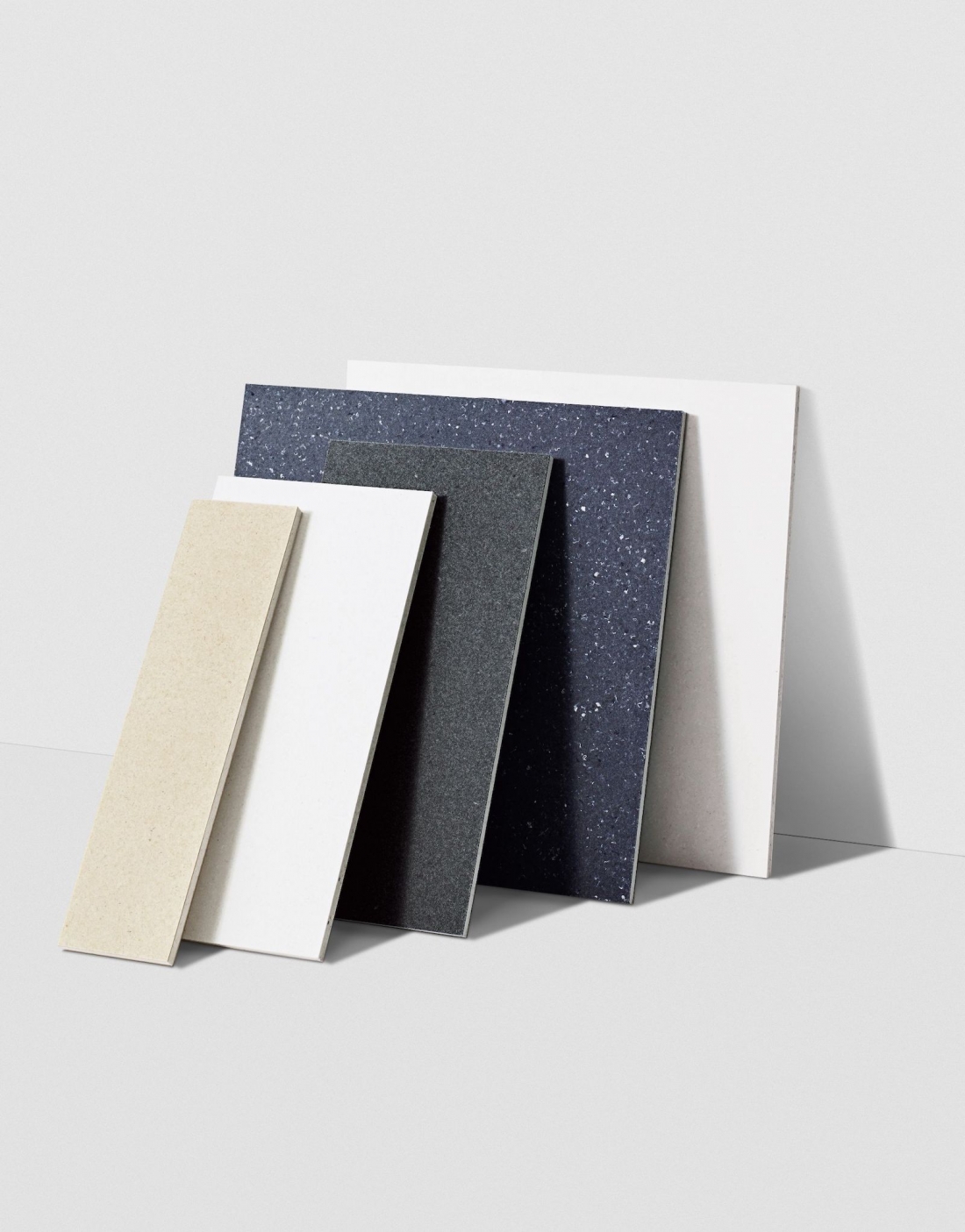 Sustainability, thankfully, is no longer a 'tick box' it's an essential part of any project, when do you think this changed and why?
"It's amazing that we finally see a shift in fundamental thinking. I am sure that all the events of 2020 have accelerated this, and I truly hope our enthusiasm will not wear off as the clock is ticking.
"I believe that the customer is now ready to appreciate meaningful products and they are willing to spend more on goods and services that promote the need for change.
"The next step is to make the pledge an integral part of our everyday life and commercial ventures. It needs to work and be true on every scale. It is an urgently needed mindset shift for all of us."
Creative process is of great interest to us, and our readers, could you talk us through your creative process when starting a new project?
"Process is of huge interest to me. Monika Studio has developed a philosophy of Creative Purposeful Design: Informed process empowered by expertise of Friends and filtered by the context of Voice. This ultimately helps us to develop projects as constantly evolving systems that aim to be circular.
"I am also discussing the idea of prototyping in the design process with Dr Adrian Robinson from Oxford Brookes University – a concept that underpins his research and thinking (Adrian is an important voice in the Friends circle).
"It can help designers to organise and put greater emphasis on the early stages of the creative design processes allowing them to make the most of ideas prototyping. I am excited to share more insights on Adrian's work shortly.
"This approach blurs the line of digital meets analogue, which I have also investigated in the Material Collections series."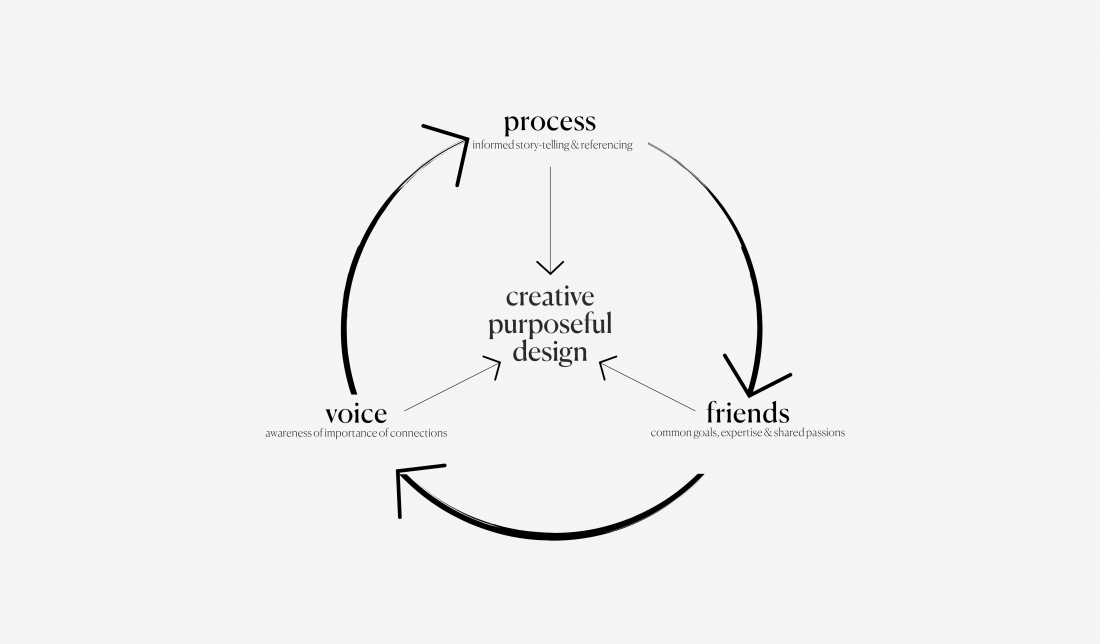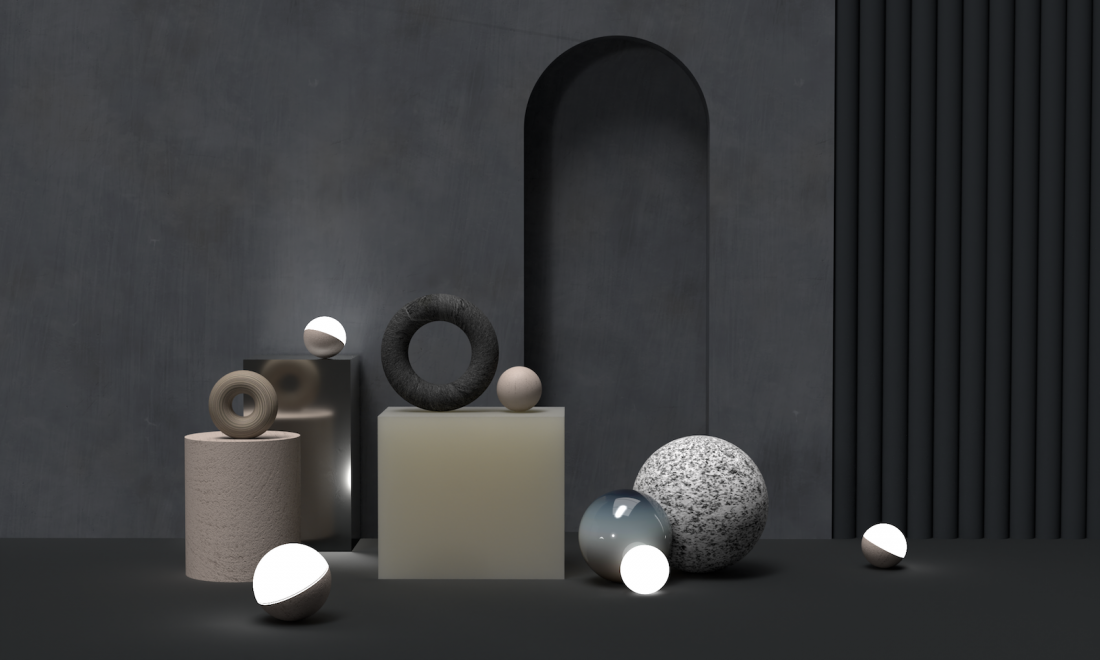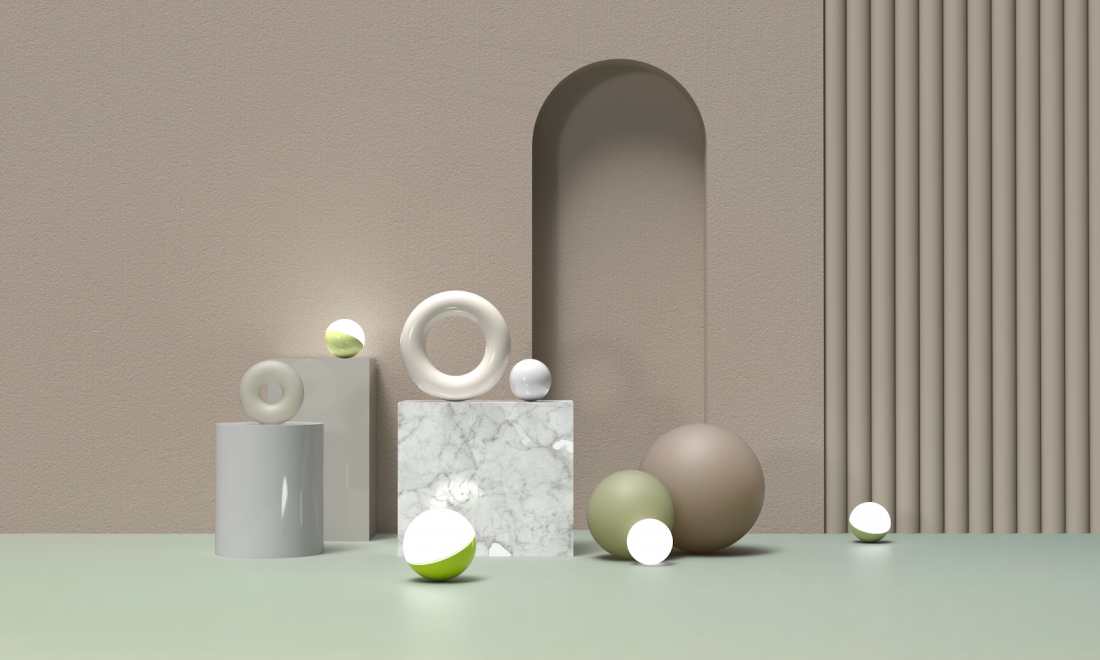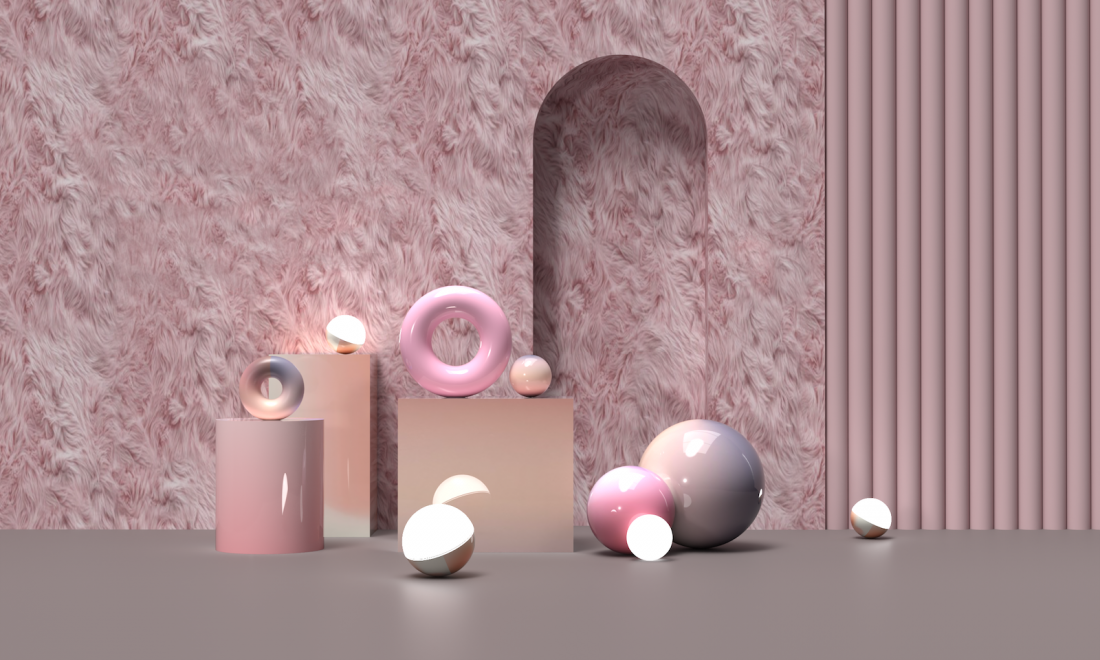 Tell us about one of your latest projects or commissions?
"Monika Studio has started the new year with exciting challenges.
"I am currently working with Chiara Vascotto - Friend and insight hunter, on the identity, creative direction, and interior design for a disruptive, new lifestyle brand.
"We have an exciting project in Glasgow, where we are aiming to redefine the identity of an architectural gem and develop narrative based on its rich history. Repurposing and circular design on a grand scale.
"In the pipeline is also an experience super-car pavilion and a range of furniture that experiments with sustainable materials."
Finally, moving into 2021, what are you looking forward to personally and professionally?
"I am looking forward to being back in the room with actual people. So much is being lost over Zoom calls. But at the same time, I am curious to see what post COVID work/ life balance will look like.
"I am planning a trip to Costa Rica that involves staying with and learning a from local eco community.
"Apart from that I am hoping to make the most of my creative freedom and stay true to my mantra."