MSS Presents: A Celebration Of From The Ground Up & Biohm's vision of a biomimetic future.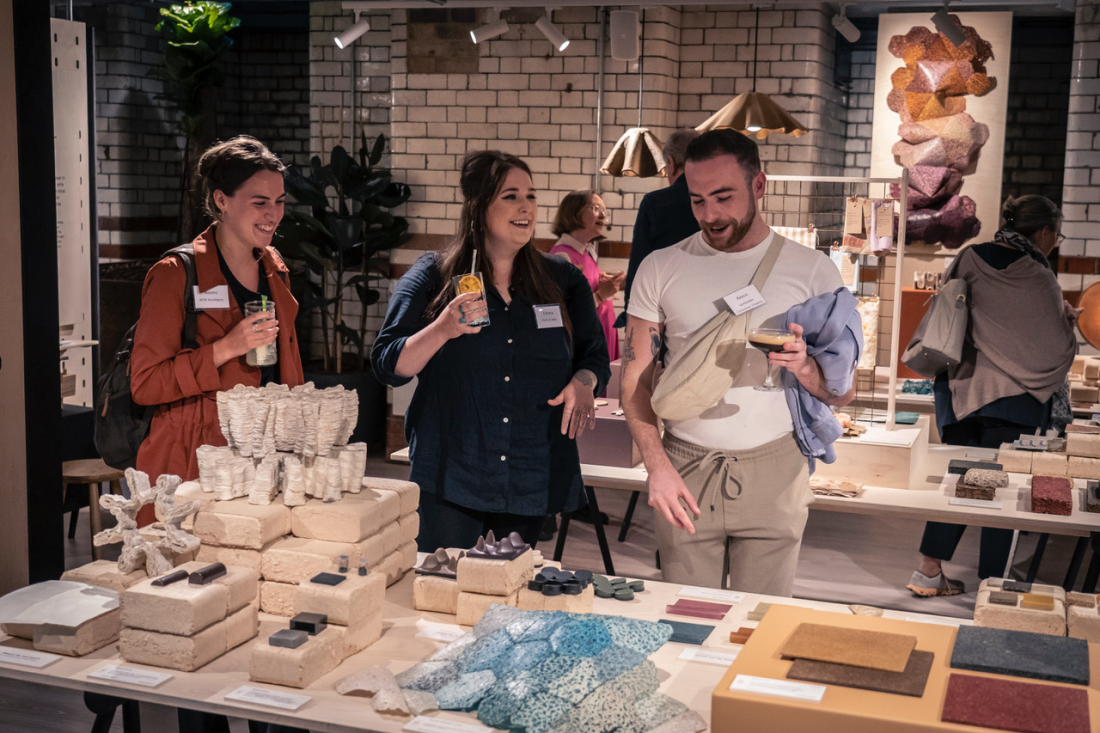 To mark the close of our Gallery's first ever exhibition, From The Ground Up - a celebration of biomaterials - we hosted an event to showcase the sheer innovation that's been on display.
Kicking off the evening was a talk from Oksana Bondar, design director at BIOHM, one of the show's 22 exhibitors, on the possibilities of a biomimetic future, and how that might look.
"When we look at the natural world", began Oksana, "waste is non existent. All organisms know their roles and functions. And we as humans are programmed to work in harmony with the natural world. Biomimetics is a direct collaboration with nature."
Working with a variety of natural materials, BIOHM creates beautiful products for use in commercial interiors. From mycelium ("it's very sexy at the moment") to hemp - Oksana stated that we are barely scratching the surface of the countless possibilities these materials offer.
Featured in our exhibition was BIOHM's Orb technology, utilising substrates such as orange peel and coffee bean husks to create beautifully textured lampshades, and tiles. The aesthetic results are akin to MDF, but because of their natural base they are able to be remanufactured if no longer required.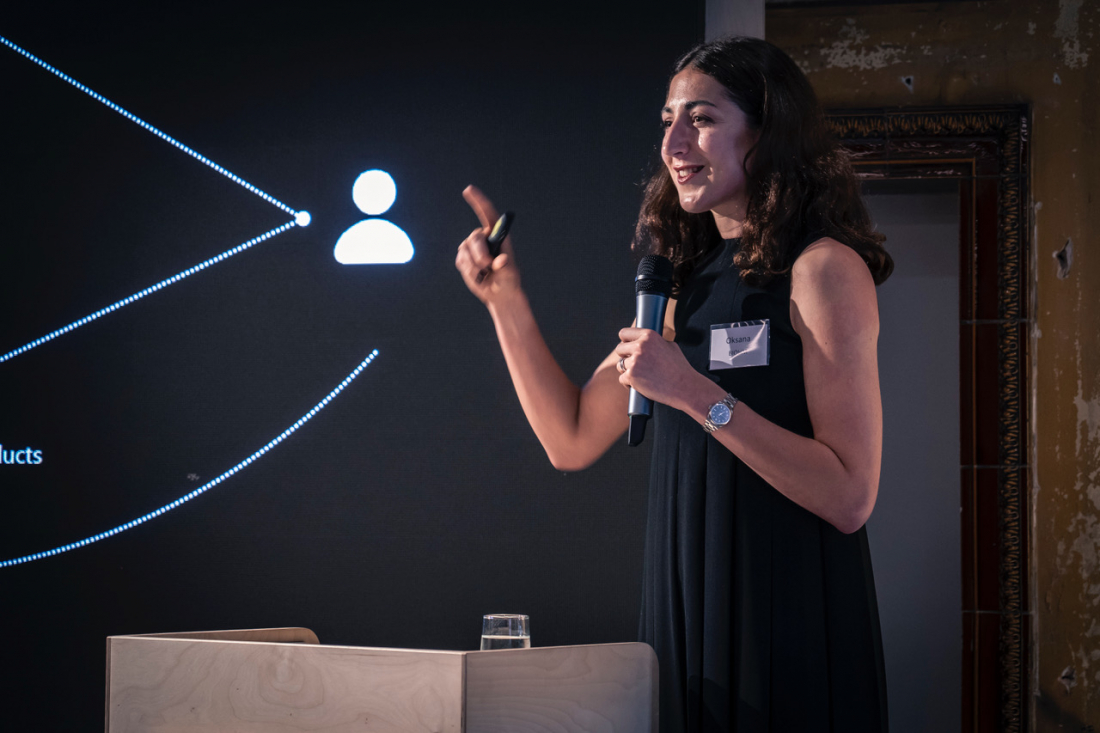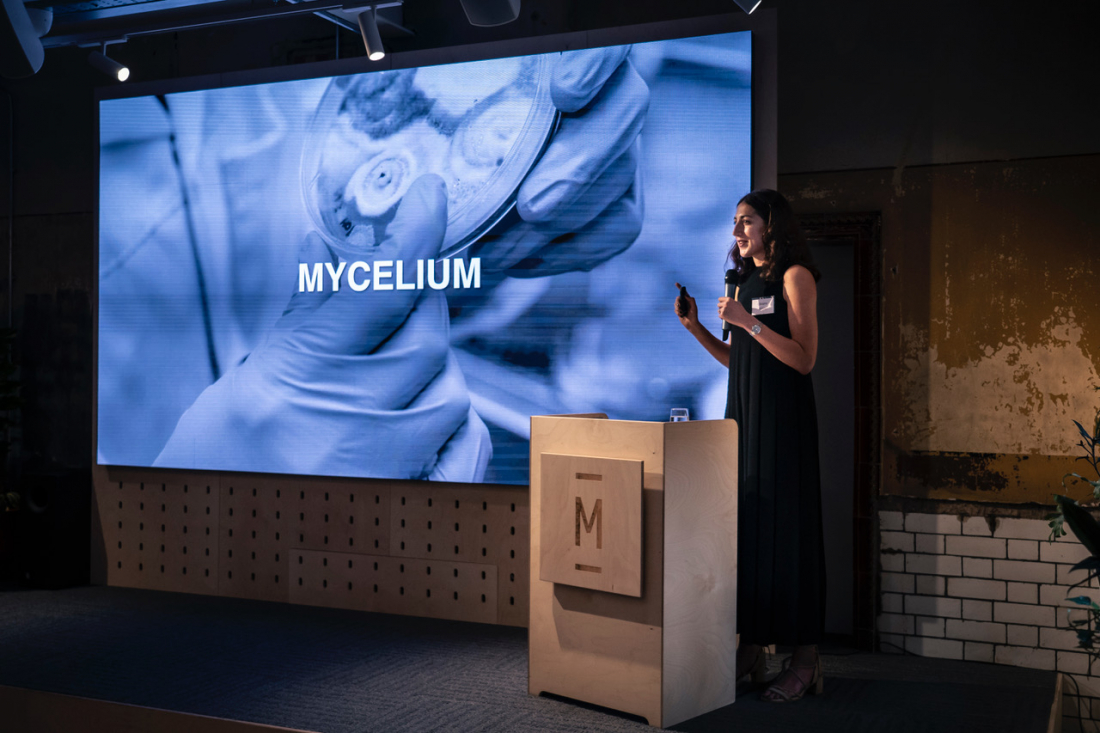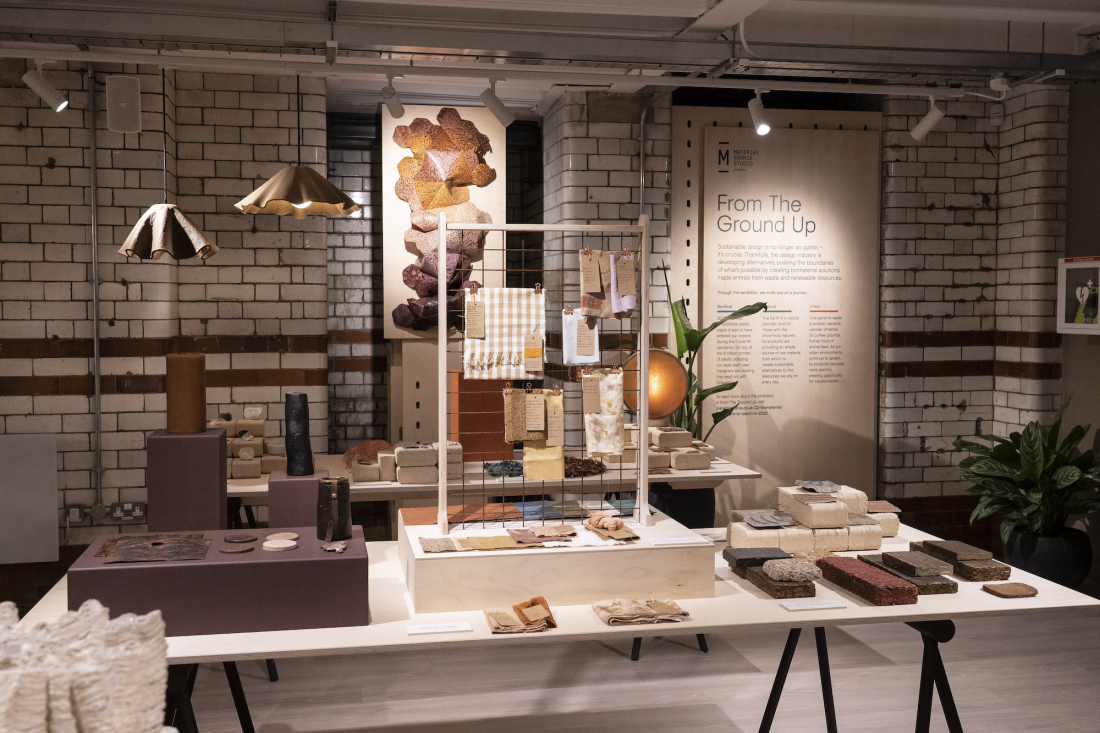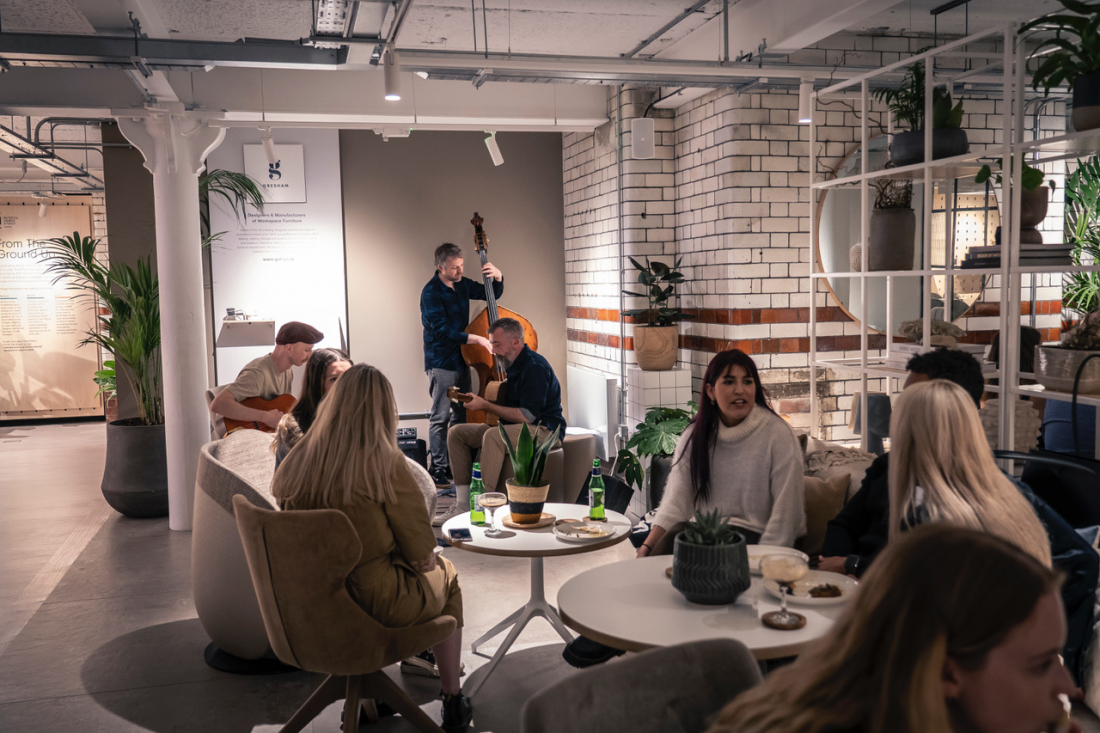 In addition to its designed collections, BIOHM also works with clients to develop bespoke uses for specific waste streams, such as taking contaminated soil from a building site and transforming it into headboards and lampshades for the finished building. Other client projects have seen mycelium and Orb combined with human hair "the hair acted as a reinforcement to the binder". And, perhaps most timely, BIOHM is working with BUPA to explore the repurposing of Covid-19-produced waste streams.
While BIOHM's materials can currently only be used internally, the company has big plans to scale, truly believing the future is a biomimetic one. "We design our products to match what you might call standard products and materials. If they perform as well and last as long then specifying them becomes a no brainer. Our aim is to normalise the use of biomaterials in the built environment."
This fascinating talk fuelled much discussion over botanical cocktails, nibbles and a final chance to view the exhibition - soundtracked by live music from Jim Wallace - Gypsy Project. Stay tuned for more details of our next exhibition, featuring the groundbreaking work of OPT Industries - launching imminently.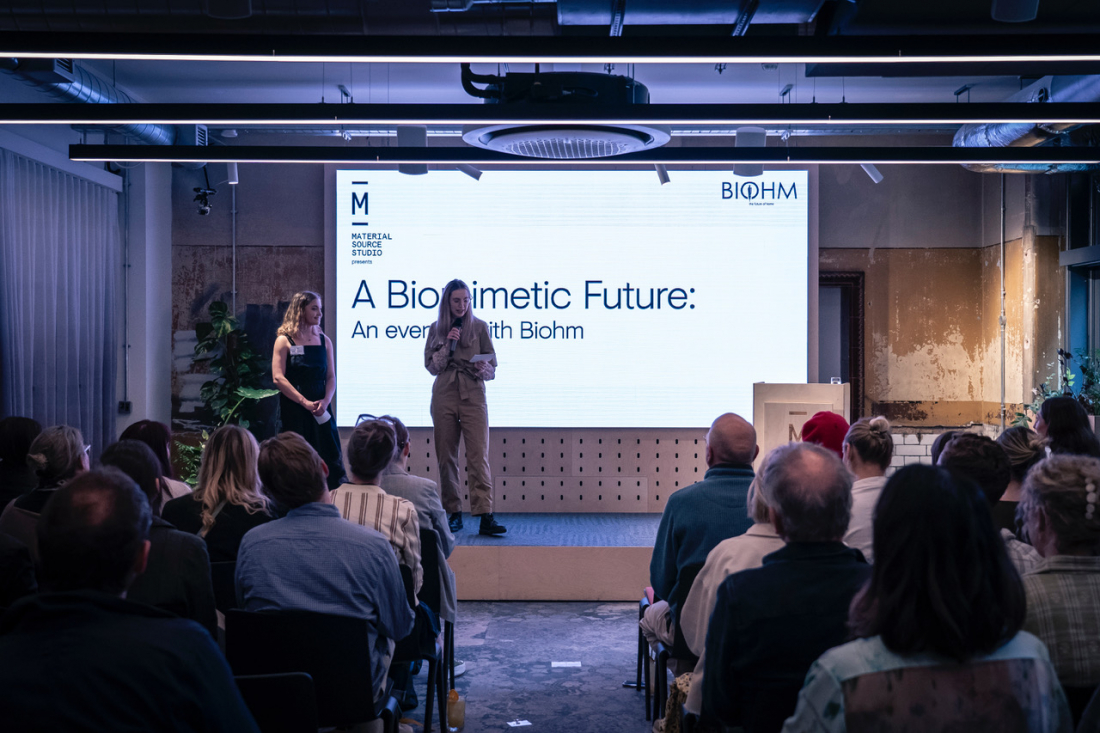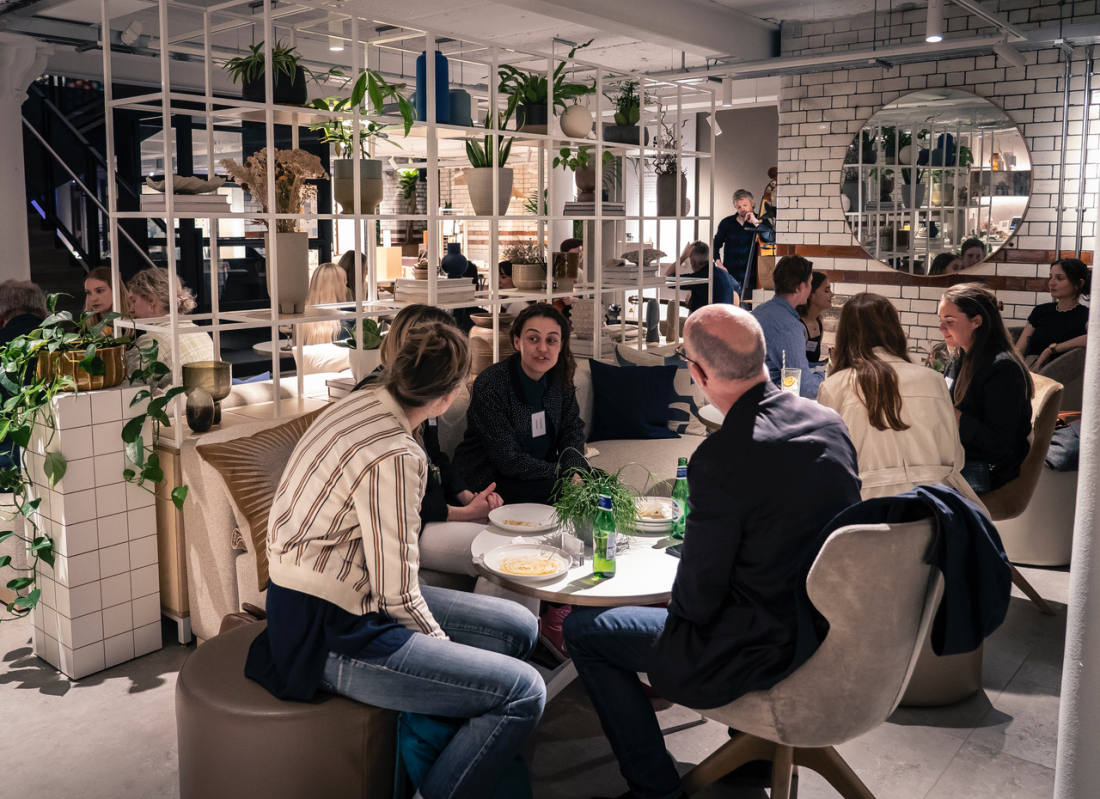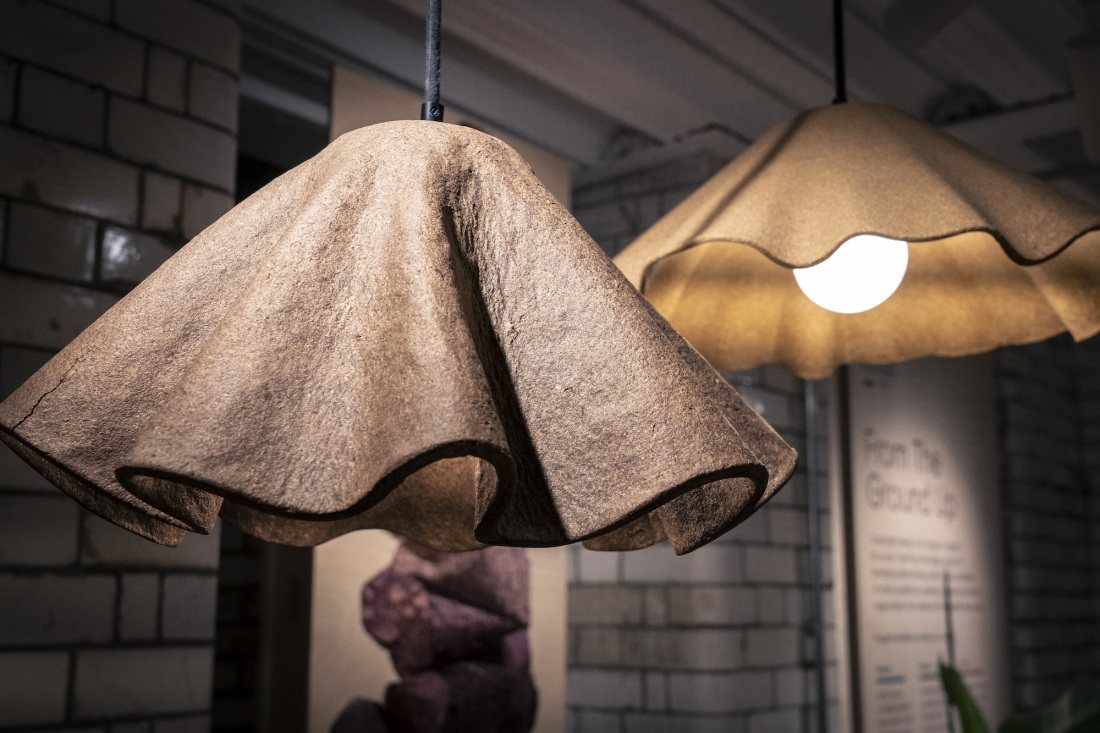 Special thanks to Oksana and the BIOHM team for their compelling talk and involvement in our From The Ground Up exhibit, and to our full set of exhibitors for their support. Click here to see the full roster.