Next Generation Conversations: Liam Briggs, Buttress.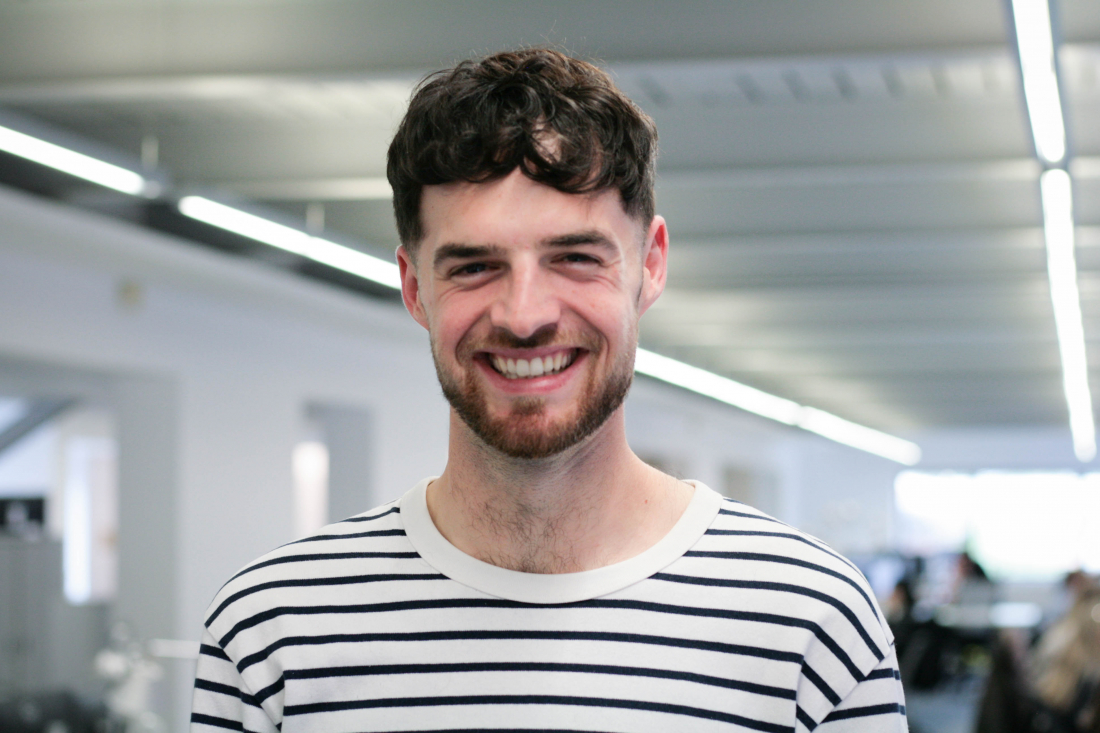 Liam Briggs of Buttress talks interview preparation, jumping into the 'why' of a project, and reveals his biggest piece of advice for the architectural technologists of tomorrow.
Liam Briggs is a CIAT chartered architectural technologist at Buttress who supports the delivery of residential projects - including both apartment buildings and housing developments. Noteable projects Liam has been involved in include Hilton House, Manchester and Atelier, Salford. With a passion for sustainable architecture, Liam has also been instrumental in the development of Buttress' carbon calculator work.
Amongst all of this, he also finds time to be the Chair of aspirATion, CIAT North West - a support network for students, recent graduates and newly qualified professionals entering the discipline of architectural technology.
Buttress is a leading design studio providing services in architecture, interior design and conservation. As a design team they are passionate about championing the people who will be the end-users of their projects in order to build places with meaning.
We're continuing our #nextgen series by exploring the intricacies of the role of an architectural technologist. Snippets of what we delved into include: what to expect on your first day on the job; Liam's chosen specialism into sustainability; and his recommendations for readying yourself for the role. Spoiler: pick up a pencil and get working on your portfolio of drawings should you be leaning towards a career in Liam's field…
Firstly, could you introduce us to the role of an architectural technologist?
"Architectural technologists specialise in design, underpinned by building science, engineering and technology. It's an overarching discipline of creativity and problem-solving which can lead down many sectors and specialisms, from conservation to sustainable new build design, or BIM management.
"As a Chartered Technologist, I work collaboratively with other professionals to design and manage projects. Typically for myself, this occurs post-planning approval when the technical design becomes a focal point of a project. However, it's very common for architectural technologists to work through-out the project lifespan in different sectors."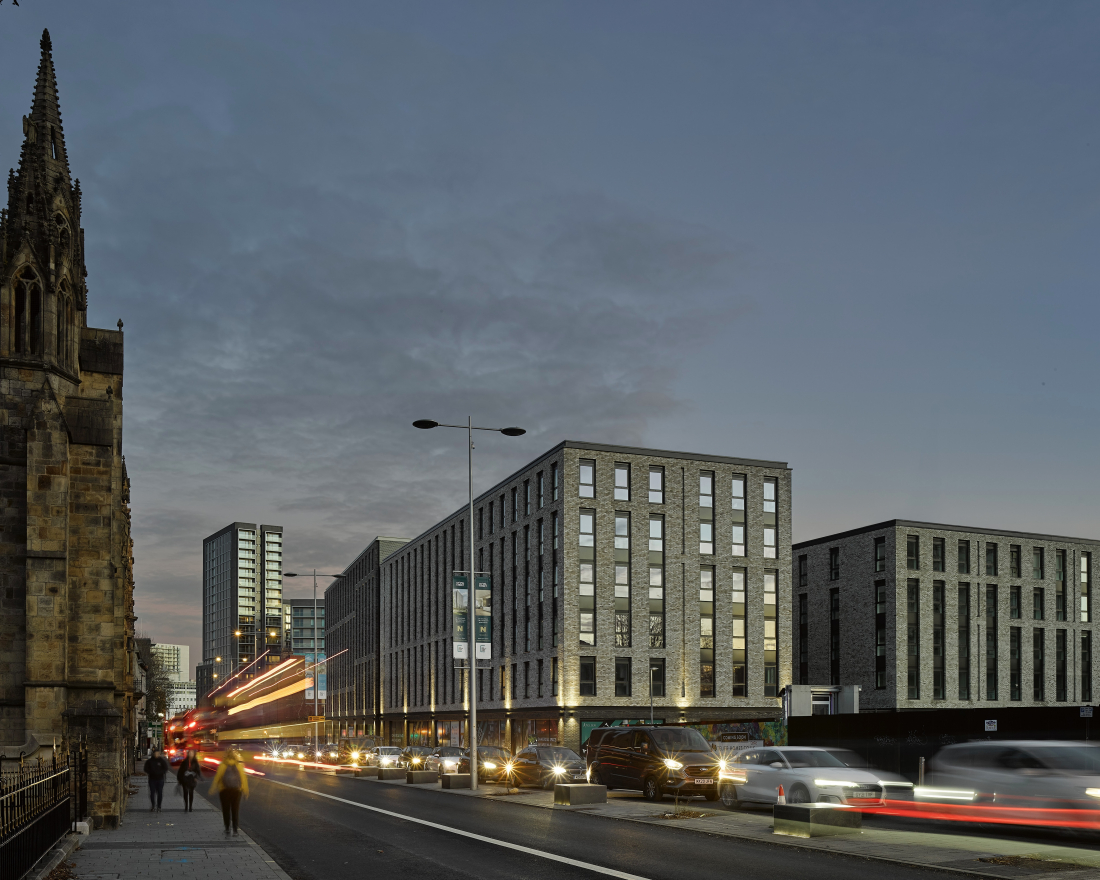 As Buttress describes: "Architecture is as much about people as buildings." Could you please give some examples of how aspiring architectural technologists can demonstrate their understanding of this in either portfolio or interview process?
"Buttress is a great place to work. It is a leading architectural studio; we are people designing places for people – people are central to everything we do. When designing, we look for opportunities to create buildings and places with purpose, sensibility, and appeal. We're lucky as we work on a broad range of schemes from historic buildings to residential developments, each one requiring us as a team to ensure that we design and consider people first and foremost.
"A good example is our work in the residential sector where we have created homes for people aged over 55, developed in line with HAPPI principles. It's a scheme where people can adapt their existing space to meet their changing needs, whilst staying within their community. You can read more about our latest HAPPI project here: The Depot | Buttress.
"As always, interview preparation is essential – I suggest that candidates should think about how a building has inspired them and in what way. Think why that building is one of your favourites and how it interacts with people. Prepare some comments on why you think the building works with its communities and its occupiers, perhaps how it's done this over the years, and how you can see it performing in the future."
What can someone new in the role of an architectural technologist expect in their first week?
"Once you're settled and comfortable in your role, I recommend that you jump into the intricacies of a new project. Book some meeting time with team members to further your understanding of the project, ask lots of questions, and start to think about the problems and make a Revit - I use it every day.
"I also recommend having a good understanding of AutoCAD. This varies from role to role, sector to sector. A good grasp of building regulations, Part M, K, and F are frequently referenced as well. Technical understanding of building principles generally for example airtightness, waterproofing, acoustics and fire are essential. There are some great tutorials on YouTube and LinkedIn which can enhance your understanding of technical skills.
"Away from software and technology, it's also important to understand construction details and how things are put together. I think of it as understanding the 'why'. Whilst it's easy to see a set of lines on a drawing, it's harder to understand why this has been detailed and built like it is. I think this is equally as important as good software skills."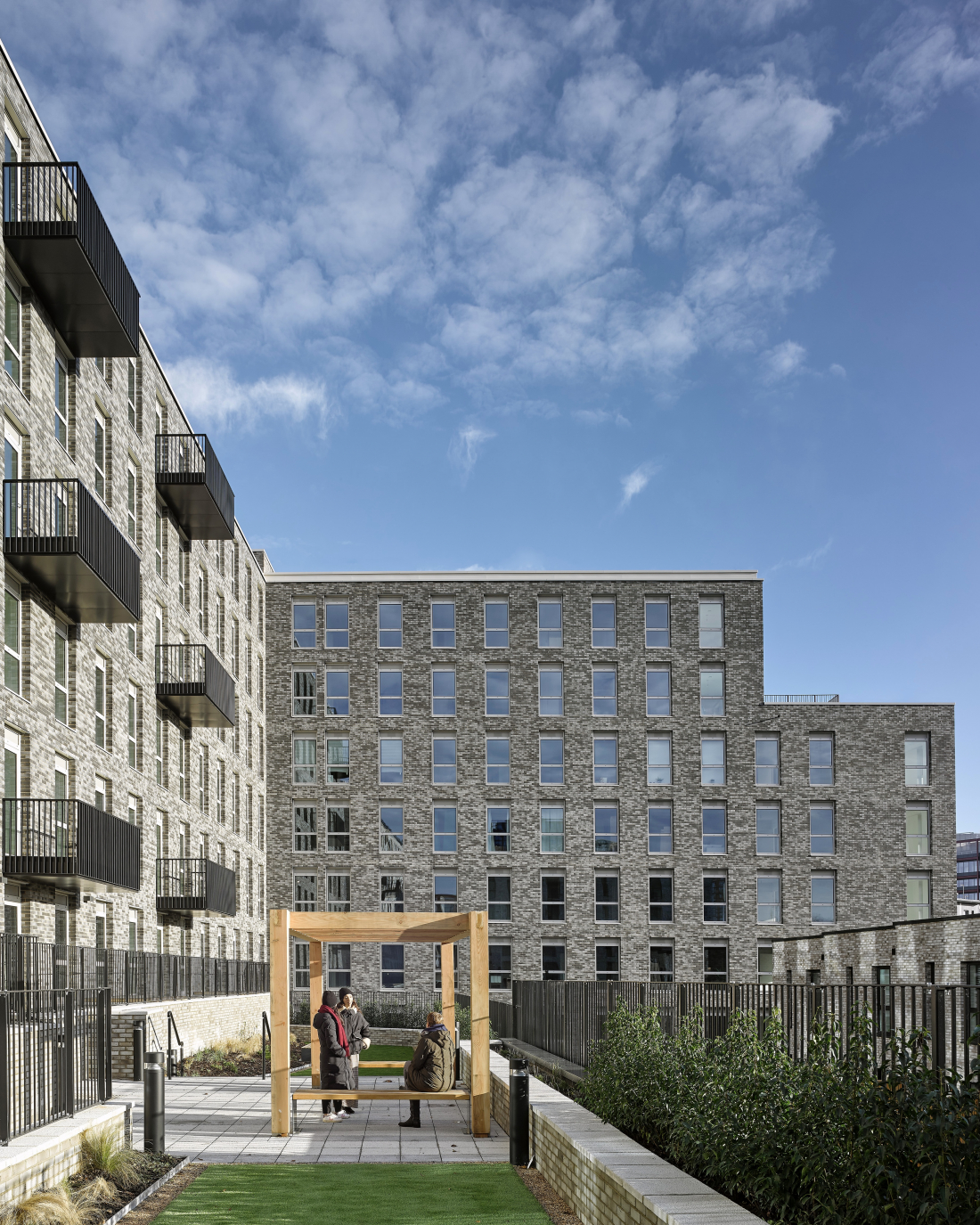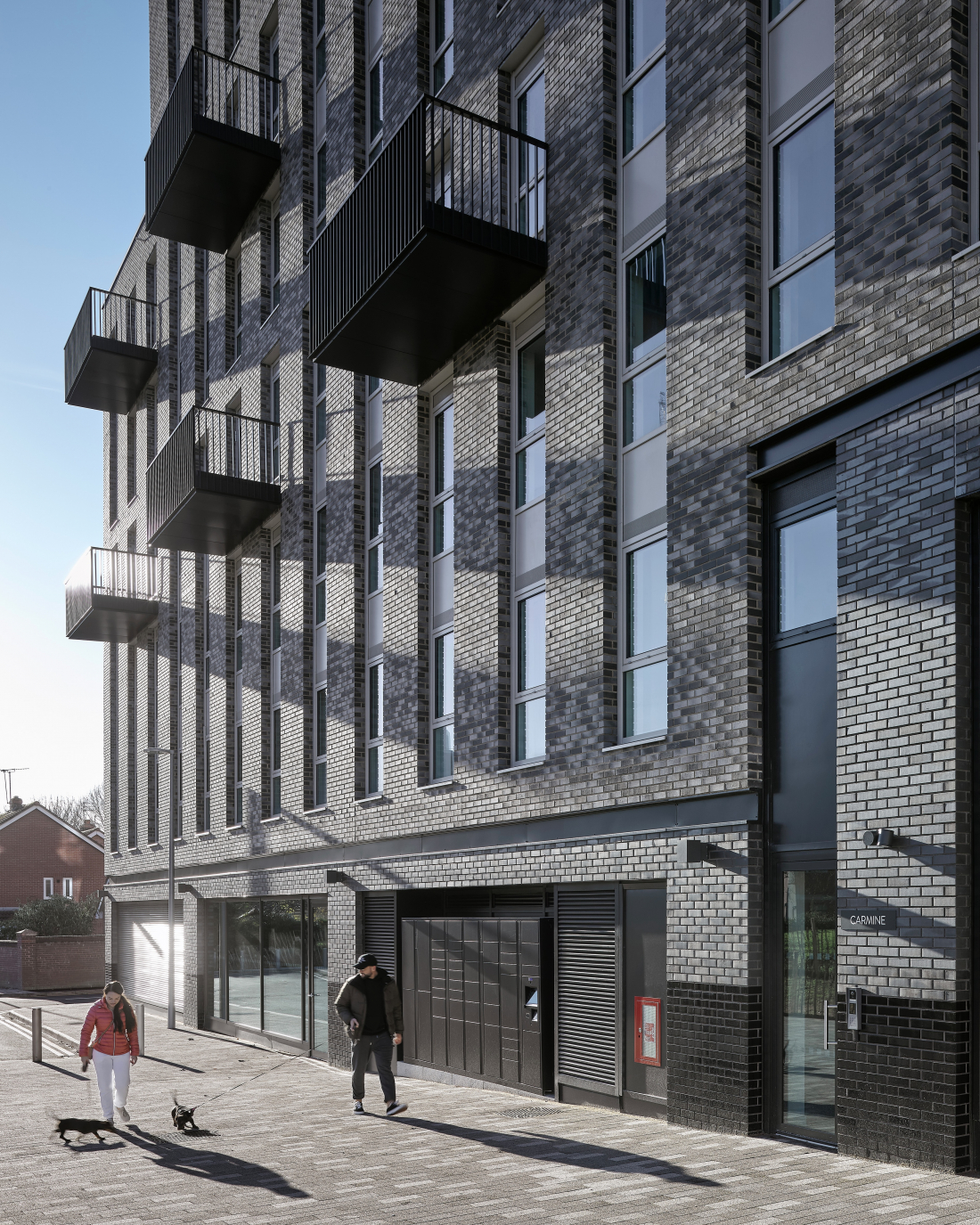 What interests and extra-curricular lend themselves to developing your skillset as an architectural technologist?
"I find it encouraging that architectural technology is quite a broad and over-arching discipline, there are so many areas for further exploration. For example, you can broaden your understanding of sustainability or the BIM side of things. For me personally, I have an interest in sustainability and so I took a course in thermal modelling. This also led to me working as part of the team on developing Buttress' carbon calculator.
"Away from the studio, traveling encourages me to think about different architectures and cultures and this influences my work. I love to see how other cultures are reflected in other built environments."
Could you explain some of the problem-solving involved in being an architectural technologist?
"Problem-solving is the day-to-day critical and consistent element of the job. We're constantly problem-solving and it's difficult to isolate each issue. One area where we are seeing rapid advancement is using carbon calculations to solve net zero aims.
"Buttress' carbon calculator is being incredibly useful in making informed decisions about material choice and/or how we would change the construction method. It is becoming an essential part of the solution. It's also encouraging to see clients asking for these calculations.
"A more generic example would be when technical detailing, each material and junction acts like a jigsaw with different requirements, and different functions which all need to be addressed and put together, for example, detailing highly airtight buildings to various structural solutions."
This leads me onto my next question. How might someone demonstrate their capability of this during interview?
"I would encourage students to build up a portfolio of drawings. A student can show how they've approached some challenging areas from these. What's important is that they don't necessarily need to show that they've been correct, but to demonstrate how they understand the problem and the key principles around it.
"As an architectural technologist, I'm constantly figuring out how to put things together. If students can adopt this positive problem-solving mindset and demonstrate it at the interview they will be illustrating just how capable they will be at the job.
"I would also encourage young people to seek advice. There are a million ways to approach a problem, it may need questioning and researching. Asking as many different people as you can for their thoughts usually helps solve the problem.
"Don't be scared to sketch things out. I find this a really useful tool as it slows the whole process down enabling a greater understanding of the problem and reaching a solution."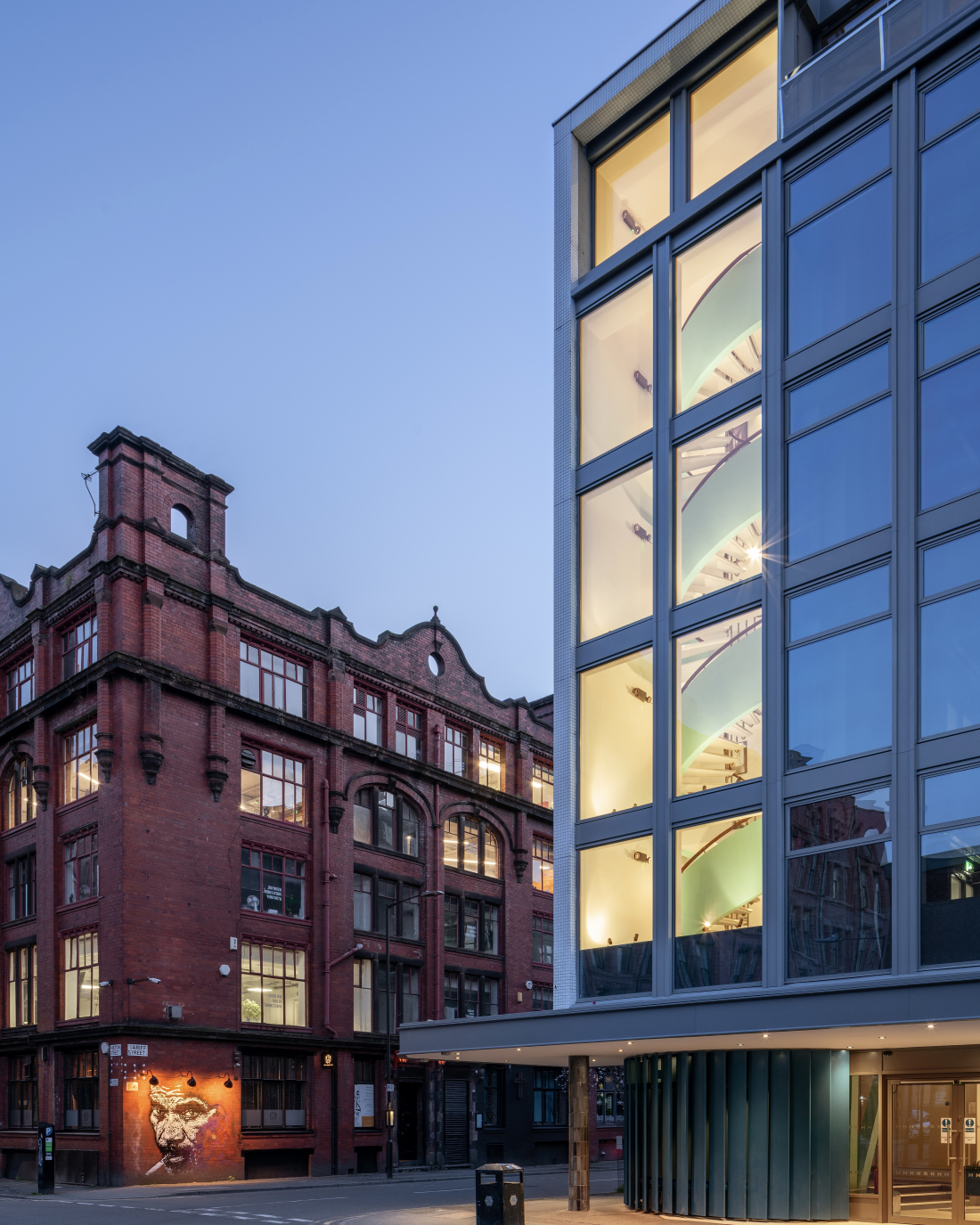 How important is an understanding of materials and why?
"Understanding materials is essential. Architectural technology is a building science, there has to be a thorough understanding of why certain materials are being used over others. For example, when considering fire and acoustic elements of a design, you can't just see these on their individual qualities but how they jigsaw together. You need to question how they interact with each other and not just consider them for their aesthetic qualities.
"Understanding materials is becoming increasingly important in terms of sustainability and reaching net zero goals. We're finding that clients are progressively asking for more sustainable options. This is where Buttress' work on its carbon calculator is quite key to material selection considerations."
Congratulations on your appointment as chair of the aspirATions group! Could you please tell us more about it?
"Thank you! The aspirATions group is part of the Chartered Institute of Architectural Technology (CIAT) North West Committee. It is free to join. The group aims to support the professional development of students, graduates and newly qualified professionals in architectural technology.
"The group is very friendly and informal. We aim to be supportive and encouraging and help people to develop their careers. We've got some great events coming up, for example, there's a session on CV writing and how to build a portfolio of work. We always welcome new people and we'd love to see new faces – you can read more about it here."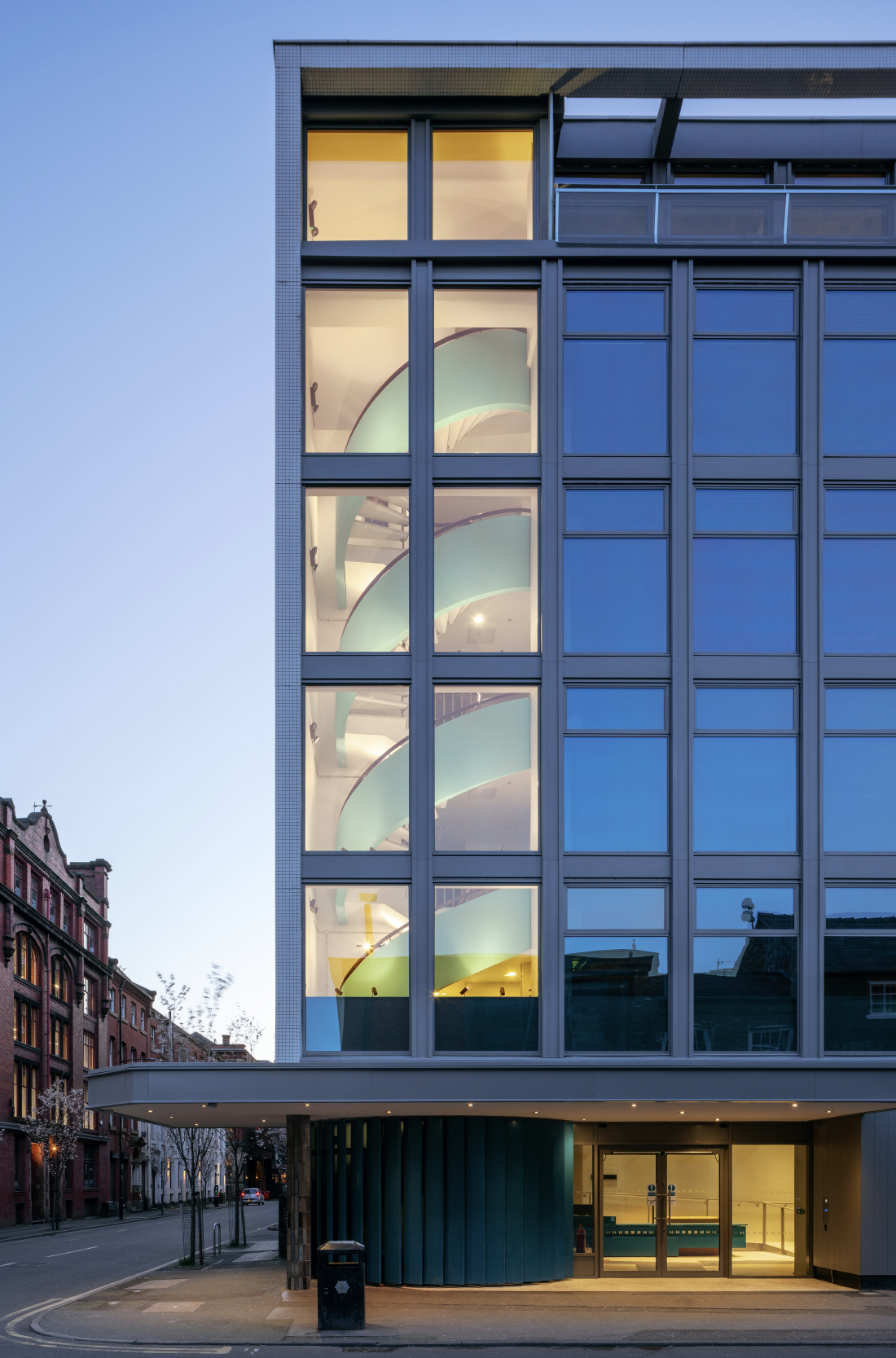 Could you give us a piece of advice or insight you wish you you'd had whilst you were studying?
"On reflection, I wish we'd had guest speakers coming to talk to my class and explain the day-to-day job. That's why I make sure I take every opportunity to speak to students to promote the profession and hopefully encourage more young people to consider it.
"My biggest piece of advice is to try and get out on site as much as possible. It's only when you get away from your desk that you can fully appreciate the context and challenges of a site and see things and experience things. On-site, you'll start to understand what that line on the drawing means – rather than just see it as a line on a drawing.
"As I said earlier, I'm a big advocate of asking questions. There is no such thing as a stupid question – and I've often found that by asking a simple question leads me to a more informed understanding of the context, enabling me to produce really good work."
What excites you about the next generation of architectural technologists?
"I'm impressed with the strong skillsets that students have when they graduate. They are leaving university with in-depth knowledge of software like Revit and BIM 360. From my perspective, this used to be learned on the job and it's great to see students conversant in using this before they start in the role.
"Recently, I've been speaking to architectural technology students at several universities and I've been pleased with their approaches, they're coming at projects from much broader angles and have a great appreciation of the wider context of a design.
"I'm also excited to hear students talking more about sustainability in design, and asking some informed questions on areas such as carbon calculations and materials, etc.
"Above all, students are coming across as confident and aware of their skills, talking with the conviction of their ideas – and it's great to see."