Next Generation Conversations: Marion Room, DMWR Architects.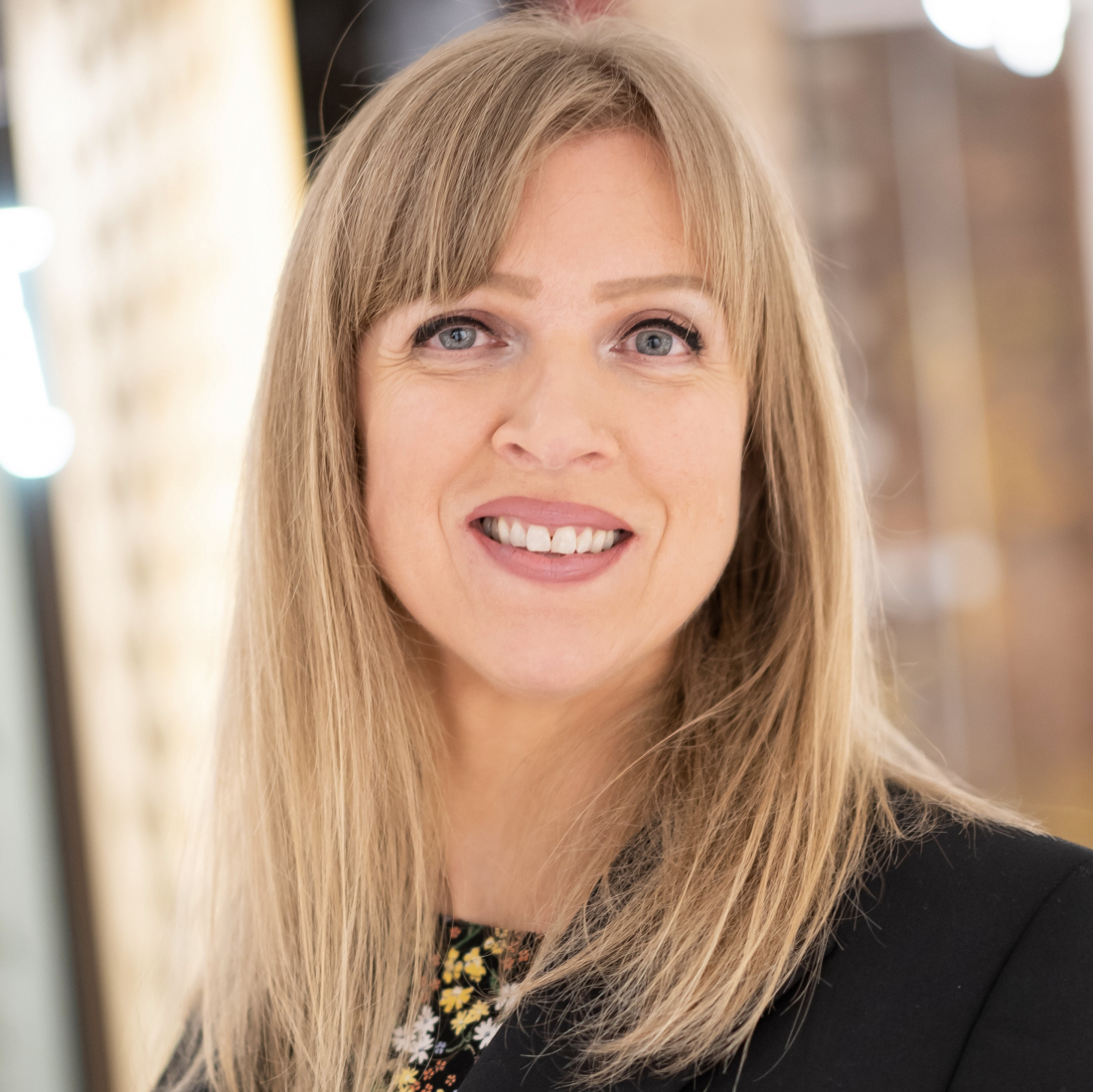 Marion Room of DMWR Architects talks turning innovation into clear conclusions, how to prepare for entering the new working culture, and the importance of always keeping up to date with industry issues.
The next addition in our #NextGen series, where we interview top industry professionals to find out what they are looking for in the next generation, is Marion Room. Recently, Marion was appointed Director of DMWR Architects' Manchester office. Bringing over 20 years' experience to the role, Marion has worked for a multitude of prestigious practices in both London and Manchester including Sheppard Robson and tp bennett. She has worked across an extensive range of sectors, from commercial to residential, master planning to healthcare, and higher education.
Marion is continually looking forward to the future of the built environment. As a North West Committee Member of the Association of Women in Property, Marion champions the next generation of young women entering the industry. Sustainability within the built environment is also a top priority for her – a passion and dedication for which is prevalent in her working methods and approach. With the above in mind, we thought Marion a stellar interviewee for our #NextGen Conversations series. So, without further ado...
Firstly, you recently started as Architect Director at DMWR Architects. Can you tell us what this new role entails?
"I was recently appointed as the Director of the Manchester office of DMWR Architects. The Manchester office works closely with the DMWR London office. The directors across both offices work collectively to make decisions about the future direction of the business as well as overseeing a talented team of architects, technologists, interior designers and support staff to deliver projects throughout the UK and abroad."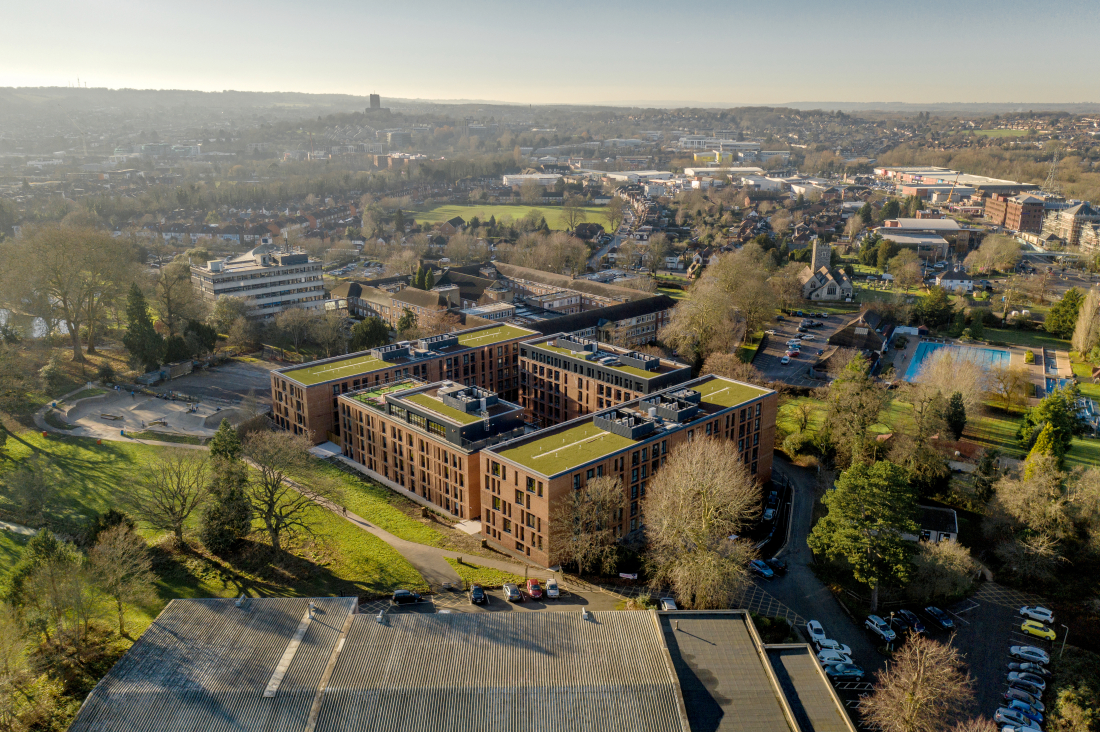 DMWR Architects works on projects with a 'client-centric approach, enthusiasm and lateral thinking'. How can emerging architects demonstrate they are capable of these specific working methods?
"When we interview people to join our team, we are looking for candidates with a thorough approach to their work and an appreciation that the client is at the centre of everything that we do. This includes demonstrating an aptitude for innovation through their project work to date, whether this is a university submission or work undertaken at a previous practice. We are looking for evidence of a clear thought process and critical thinking skills with the tenacity to carry innovative ideas through to a sound conclusion. A strong approach is for candidates to show their early ideas in sketch (or sketch model) format and then demonstrate a clear transition to a completed proposal.
"We promote this message to students through our involvement in RIBA Mentoring programmes at Westminster and Oxford Brookes Universities, and through tutoring at the University of Hertfordshire."
DMWR Architects has a varied portfolio of work. This includes student accommodation, residential and commercial projects. What do you recommend to newly qualified architects to include in their job applications to showcase that they can design for multiple sectors?
"We work across a range of sectors including residential, PBSA, commercial, healthcare and retail. We also engage in placemaking and fully support adaptive reuse projects. Experience across sectors takes time to acquire. Gaining an understanding of any sector in depth takes years to refine and so we would not expect early career stage candidates to be able to demonstrate cross-sector experience with any level of refinement. However, candidates can demonstrate an awareness of the issues that different sectors are facing. Keeping up to date with conversations in the press is a good way to gain an understanding of influencing factors, such as how planning strategies, commercial viability and sustainability targets affect progress in the residential sector."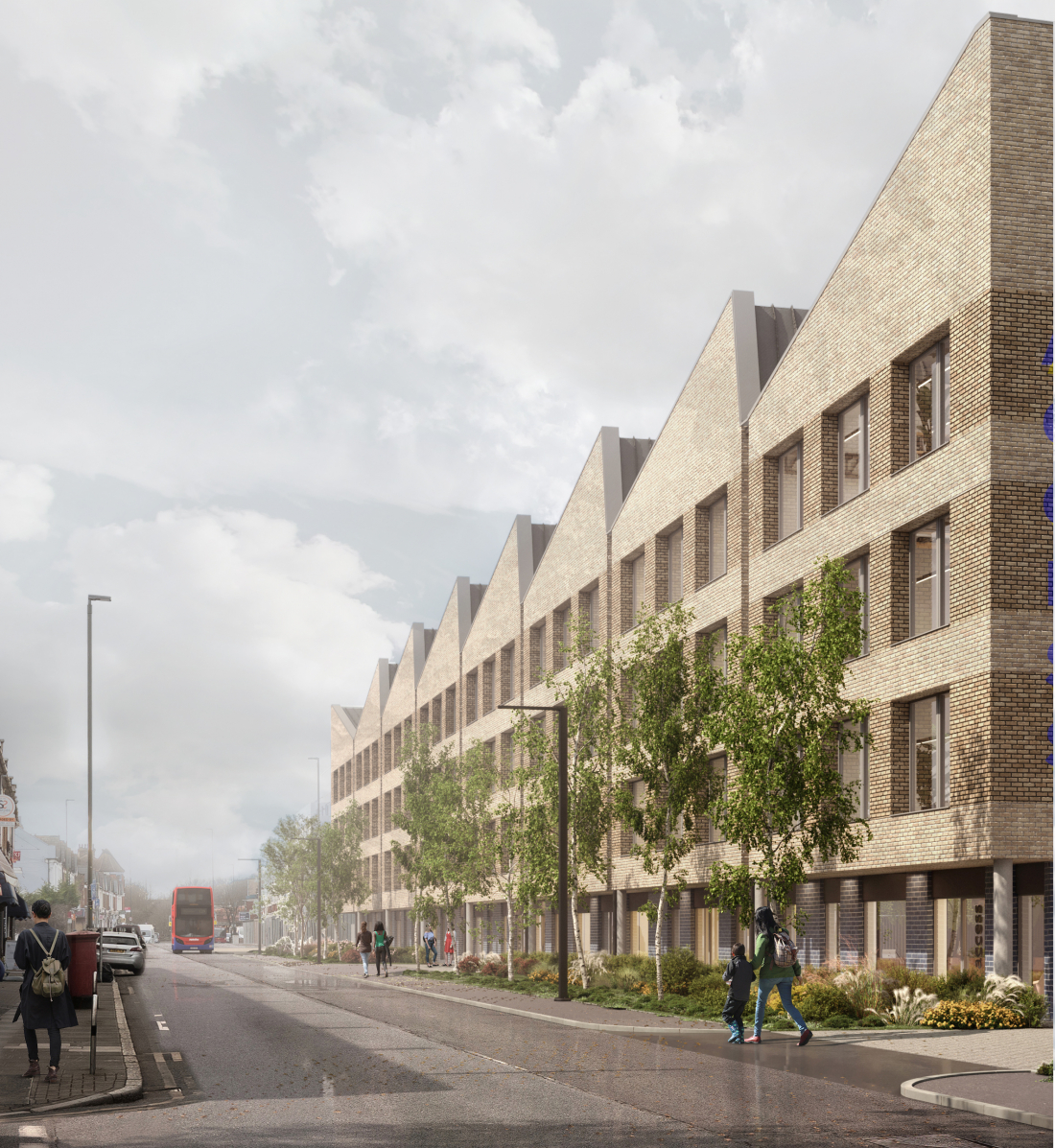 With traditional working methods changing, and hybrid working now the new normal for the foreseeable future, how can students prepare for entering this adapted workplace environment?
"The culture of the working environment has definitely changed since the return to the office following the pandemic. Flexibility has brought many benefits but an underlying structure to office attendance is still key to achieving a meaningful balance. At DMWR Manchester, we understand the important role that the office plays in providing a place for collaborating with colleagues and also connecting with events and amenities on offer as part of life in the city centre. The focus of our attendance in the office is our Community Day on Wednesdays where the whole team meets to share a 'learn and share' project presentation together with coffee and croissants. Attendance in the office is co-ordinated to ensure that there are always experienced staff available to offer guidance to those who are earlier on in their careers.
"Students can prepare by demonstrating an understanding of the culture around flexibility and the underlying values. We operate as a team whether we are together in the office or working remotely. At times, this may require agility to respond to changes in work patterns to accommodate project requirements. The next generation already have a great attitude in relation to this concept which they bring as a strength into the team when they join."
How can graduate architects demonstrate they have the right technological skills in their portfolios to best showcase they are up to date with technological advances and the standards needed in the industry?
"We would look to gain an understanding of a candidate's skill level in software programmes such as Photoshop, InDesign, AutoCad and Revit. Any evidence of experience with associated programmes such as Grasshopper or Rhino would also be beneficial.
"There are on-line courses that offer an insight to these programmes and a chance to improve on skills. The key factor is to demonstrate an appreciation of how the software is used to support the design process."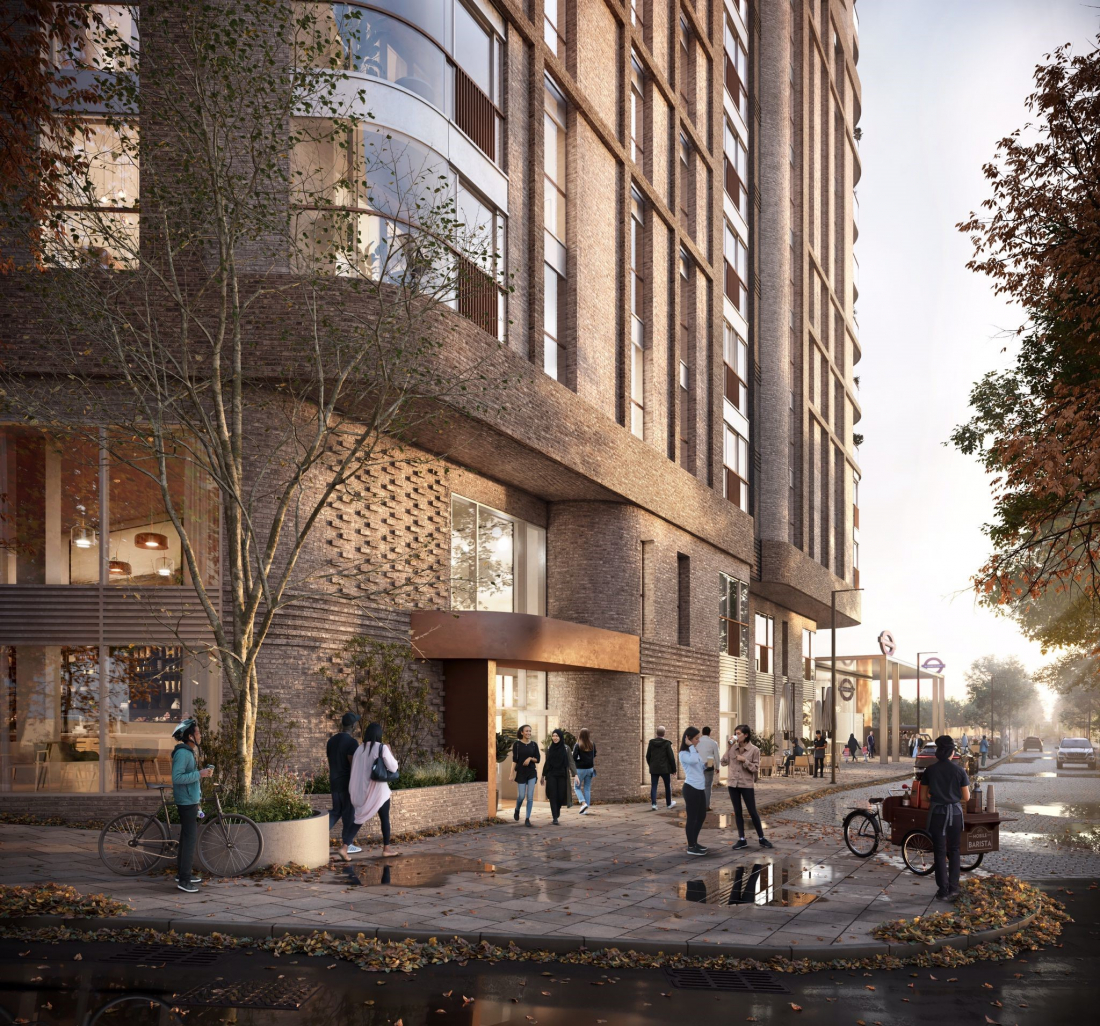 Sustainability is an important subject for yourself and is constantly evolving within design and architecture. What skills can the next generation of architects gain so they can best implement sustainable practices in their future projects?
"As a RIBA Chartered Practice, we are signed up to the 2030 RIBA Climate Challenge which sets out targets for operational energy use, water use and embodied carbon on a challenging but achievable trajectory to encourage alignment with the UK horizon of achieving net zero carbon for all building stock by 2050. This timescale will be of significance to the career spans of the next generation coming into the industry.
"The key approach for young designers is to prepare by gaining knowledge of the issues that we face as an industry in relation to sustainability and the environment. There is a wide range of information available from organisations such as The Green Register and The Passivhaus Institut. An appreciation of accreditations such as BREEAM, Nabers and EPC ratings would also be beneficial. Online webinars are great ways to connect with some very interesting content and Material Source also holds informative sessions on this topic."
In your career you have worked for a range of different prestigious practices, such as Sheppard Robson and tp bennett. Is this career path something you would recommend to the future generation of architects?
"I spent the first half of my career in practice in London before returning with a young family to Manchester to continue my career with the benefit of wider family support nearby. Working at different practices has enabled me to gain a good insight into how the local commercial markets operate and has also given me exposure across a range of sectors and different project scales. The moves I've made have always been strategic and have enabled me to gain a better understanding of how I want to progress in my career. I think this is a concept that the next generation will identify with more than their predecessors have done."
Can you tell us more about your role as North West Committee Member with the Association of Women in Property? How does this organisation inspire and encourage young women who are aspiring to a career in the built environment?
"I am delighted to be involved with The Association of Women in Property as a Northwest Committee Member. My role is in relation to the Student Awards which is an annual competition for young women at undergraduate stage studying on courses across the UK that lead to careers in the construction industry. We have entries from students on courses such as Architecture, Interior Design, Civil / Structural / Mechanical / Electrical Engineering, Quantity Surveying, Property Management and Finance and Town Planning amongst others.
"It is a privilege to be on the judging panel alongside like-minded professionals who share the motivation to encourage young women into the industry and offer them a support network on which to build their careers. This is something that did not exist when I graduated so it's great to be able to 'give something back' to the next generation at this stage in my career."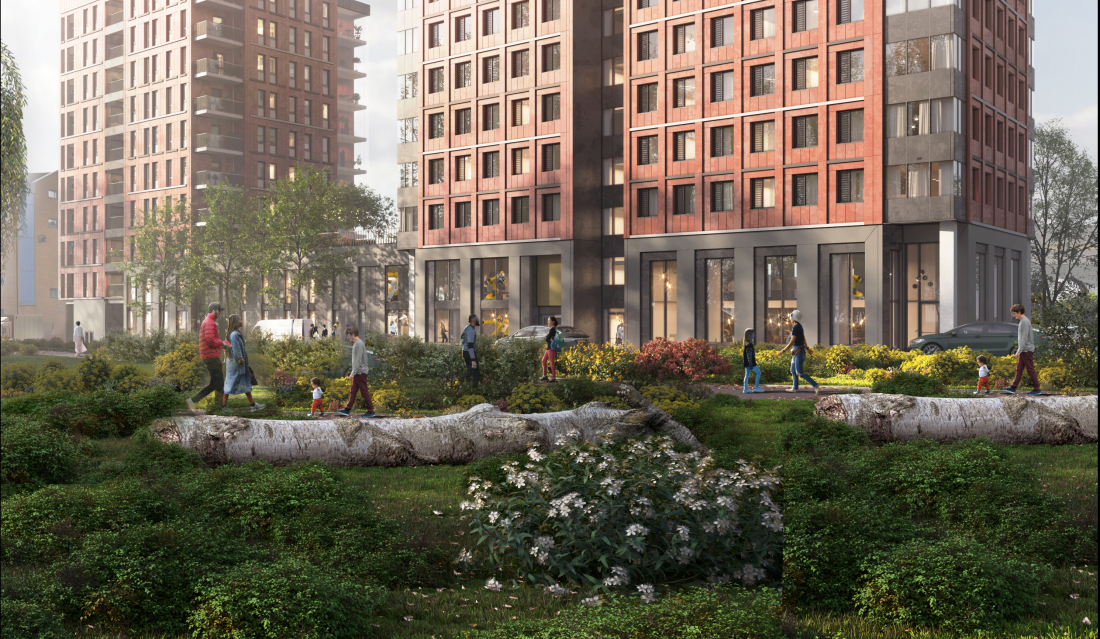 How can an understanding of materials further develop a young architect's design approach and how important is this for when they enter into their first jobs?
"We would look for an appreciation of how to specify materials in terms of suitability, robustness, commercial viability, availability, fire rating and their sustainability credentials.
"It is also important to demonstrate an understanding of how key regulatory changes affect the changing specification of materials."
What inspires you most about the next generation of architects entering the workplace?
"We see many positive attributes in the next generation including adaptability, agility and empathy towards others. They understand the need for equity and have a greater acceptance of their differences. They also demonstrate a great connection with the environment and the need to address the issues that we are currently facing. The power that they hold is in understanding their strengths as individuals and also their collective strengths as a team."