The Wiltshire Landscape Tapestries by Justine Randall.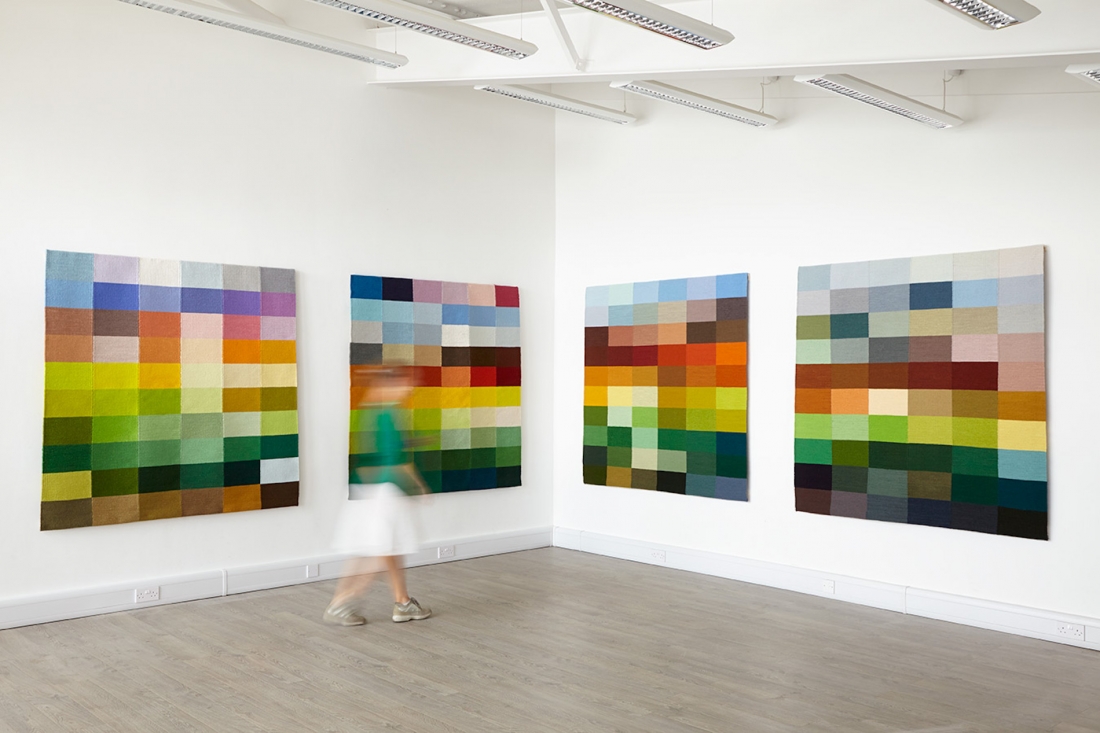 Justine Randall's 'The Wiltshire Landscape Tapestries' series is based on the colours of rural landscape in Wiltshire.
With four tapestries in total - each tapestry representing a season - Justine pinpointed a particular area of Wiltshire when producing this body of work, documenting the common crops grown, the flowers, hedgerows, and vegetation.
The artist photographed the seasons, both early and late, and from there chose 60 colours that she felt truly represented that season best. "In this way I describe in colour the entire three months with one piece of work."
By using colour in the abstract, Justine was able to focus entirely on the intensity and shade of each colour represented. All the colours were hand-dyed using the Lanaset range of dyes.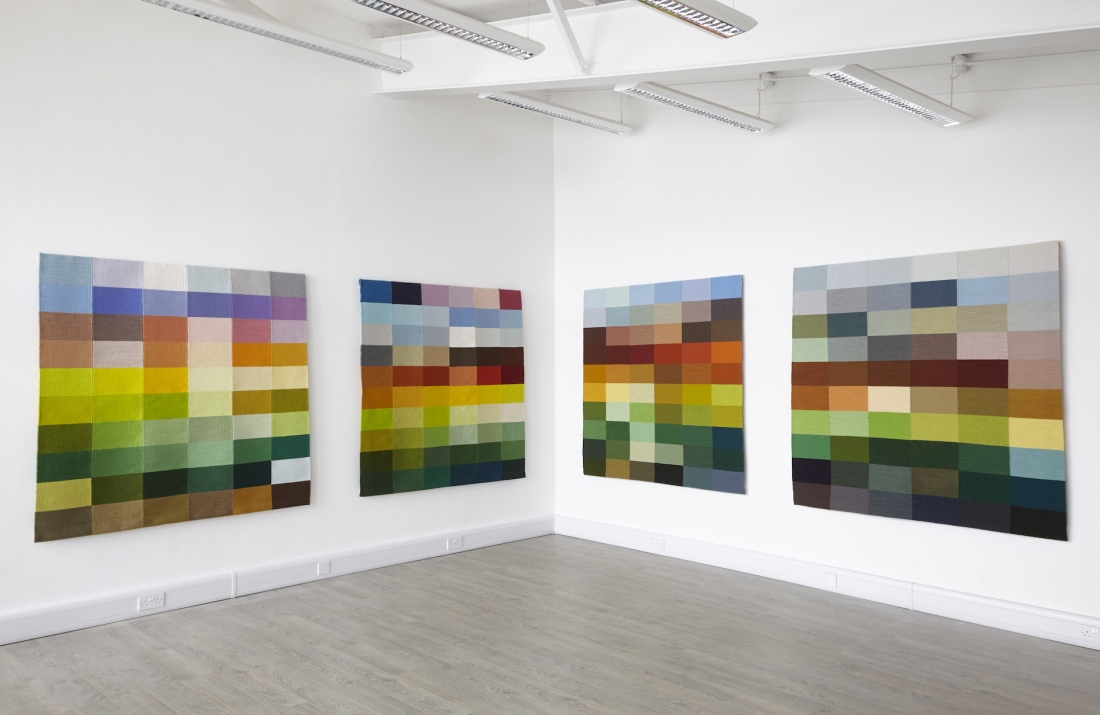 Justine originally studied textiles at West Surrey College of Art & Design and then tapestry in the painting school at the RCA. On leaving there, she was involved in several group shows: 'Woven Image', Contemporary British Tapestry, at the Barbican Centre and 'New British Textile Art' Touring Tokyo & Tamagawa.
As a result of these shows, Justine's work was bought by both private clients and various institutions; Hampshire County Museum England and BUPA both bought large tapestries for their collections.
"My work celebrates colour and landscape and the transformation that occurs due to changes in light, seasons and events. Tapestry is ideal for expressing colour relationships as it is a tactile, responsive and textural medium."