Pallavi Dean's Roar Studio creates playful space for Early Childhood Authority HQ.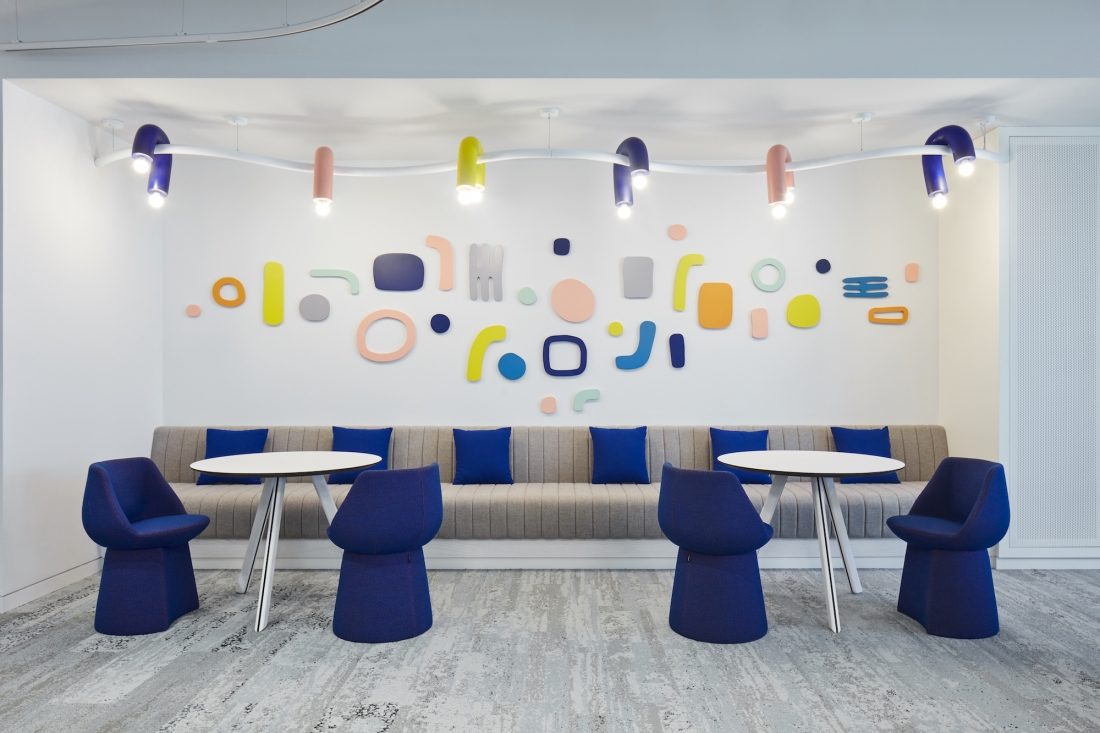 Dubai-based interior design studio Roar was chosen by Abu Dhabi's Early Childhood Authority to imagine its new headquarters – a pioneering space that inspires adults to view the world through the lens of a child.
The 1800 sq ft office, based at Al Mamoura tower, will be home to the 100 strong team of education experts charged with shaping the future of learning for Abu Dhabi pre- schoolers. The space blends playful and colourful elements with a cutting-edge approach to workspace design.
Pallavi Dean, Creative Director and Founder of Roar, comments: "The key challenge was to design a space that captures attention with the playful nature of childhood, while at the same time being a mature office.
"We had to keep in mind that we were not designing a space for children – it is a space for adults who are making decisions about children. The outcome is a sophisticated workplace for education professionals to do their job – from deep, solo work to collaboration – but with a warm, whimsical look and feel."
The ECA interior is infused with examples that straddle these two worlds.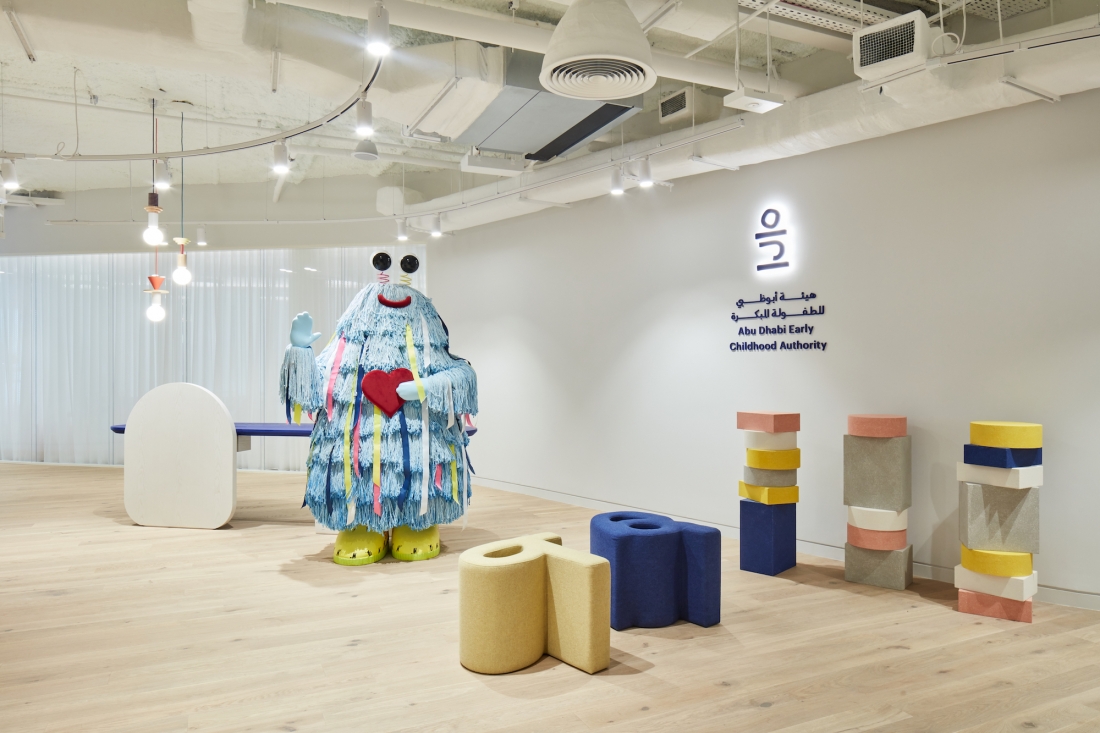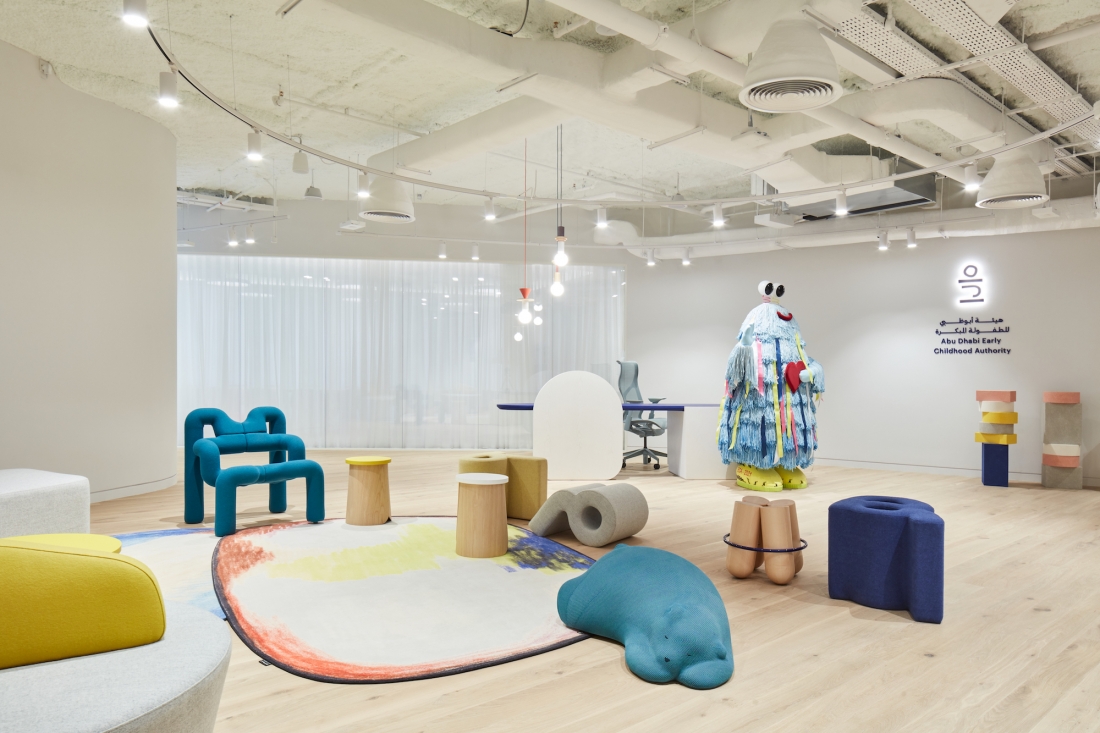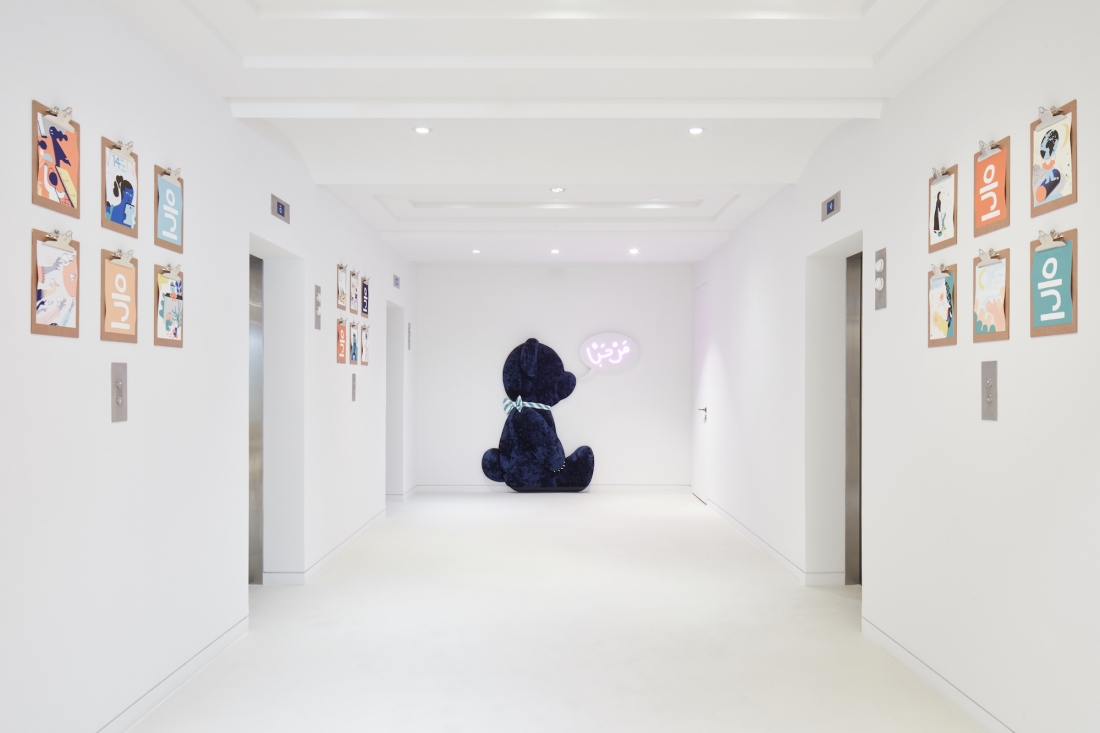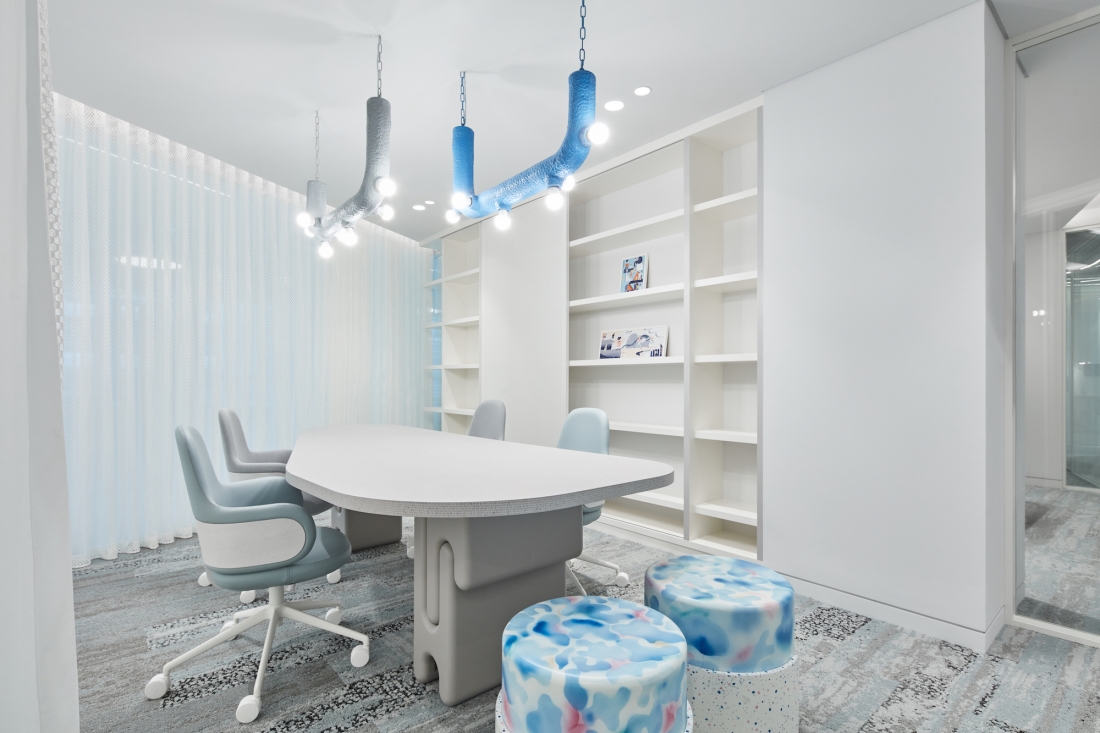 The lobby sparks curiosity with a life-size fluffy monster called 'Big Blue'. He greets guests with a friendly smile, immediately creating an atmosphere that is child-centric. The vibrant colour palette is combined with soft and tactile textures on the furniture and walls.
Moving inside, the design thread is based on the synapses of a child's brain: a series of hubs connected by organic, flowing walkways.
The meeting rooms are individually designed; no two are the same. One has a custom- made felt map of the UAE; another has walls adorned with playful heads of indigenous UAE animals such as an oryx and a gazelle.
The circulation spaces are not just empty corridors, they are celebrated. One has distorting mirrors that make visitors look bigger or smaller depending on the angle – a playful interactive point for guests old and young.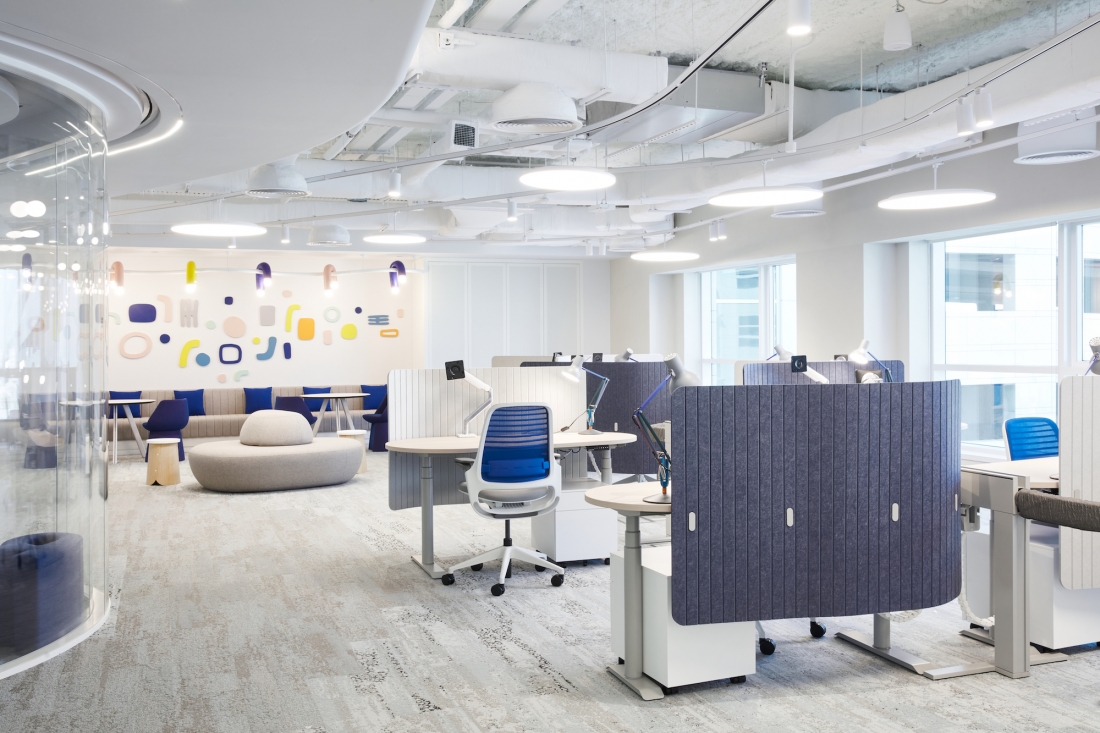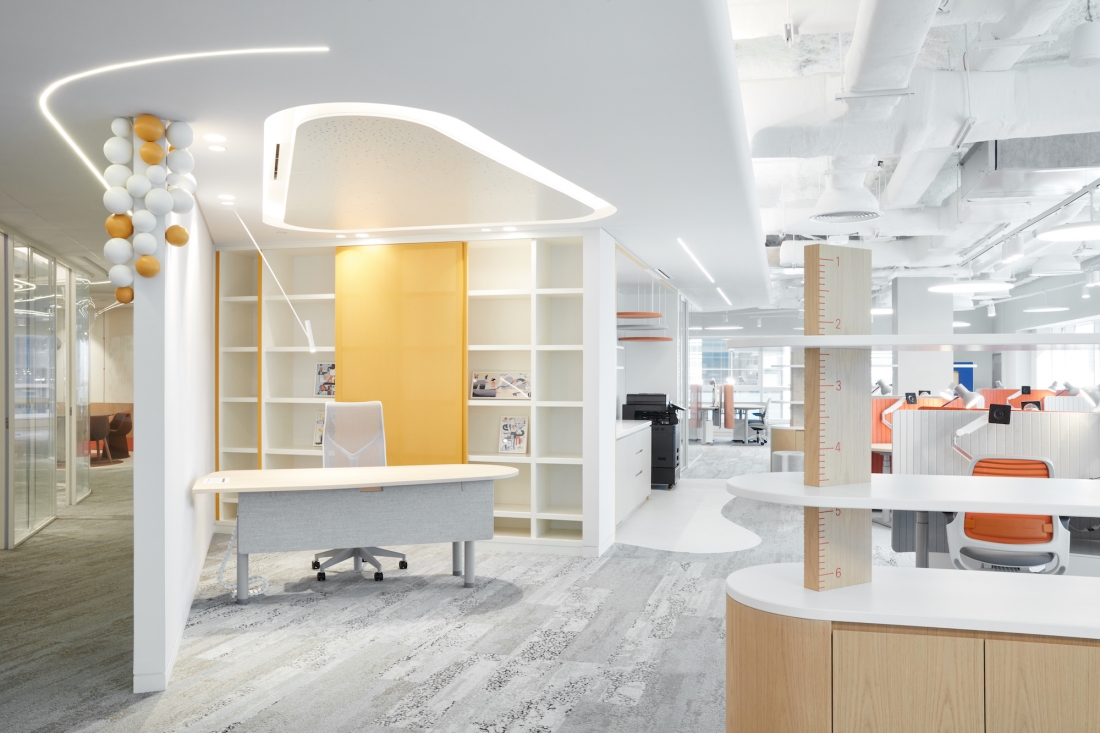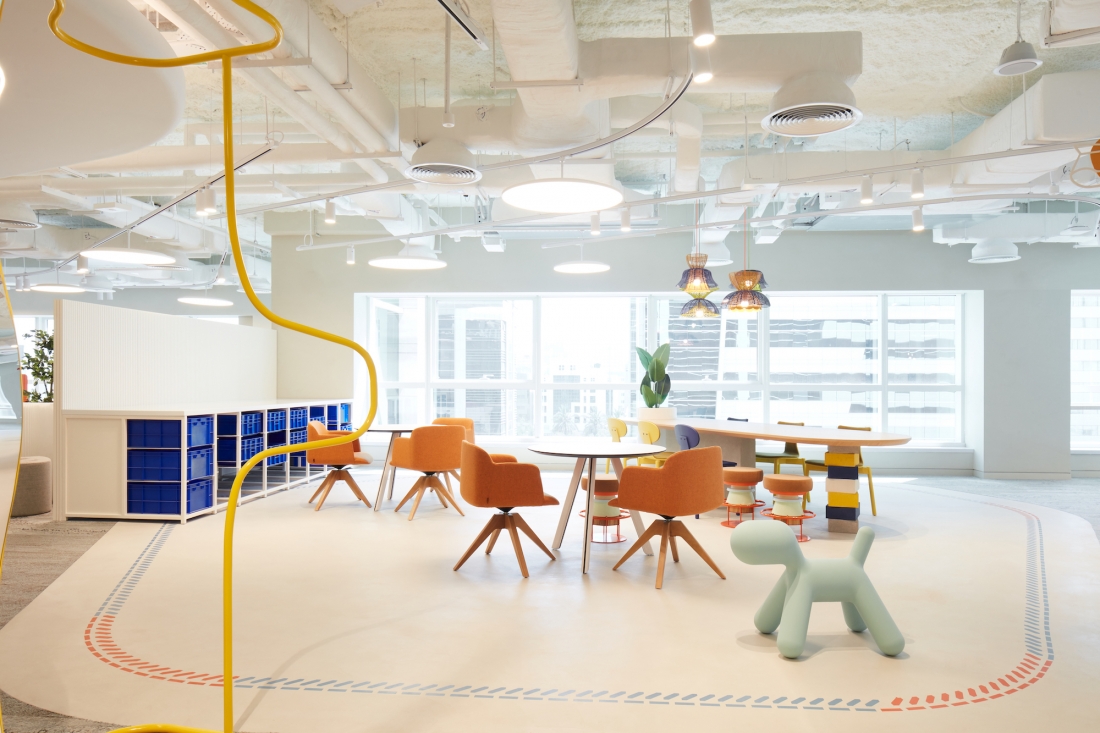 The colour scheme was developed with a colour psychologist, with orange spaces to inspire energy and blue spaces to soothe and relax. And the furniture was carefully picked. No two chairs, tables or lamps are the same; each one is selected to add the right function, the right mood, for each corner of the ECA workspace.
The 'kid zone' is a place for children to socialise and play. Many of the ECA staff have young children, so a crèche facility was a must-have. Similarly, the maternity room sets a new benchmark for spaces for nursing mothers, with soft textures and reclining furniture.
Pallavi comments: "The goal was to create a space that was child-focused – but not childish. With the help of a client who was involved every step of the way, we think we've raised the bar for an education-focussed workspace."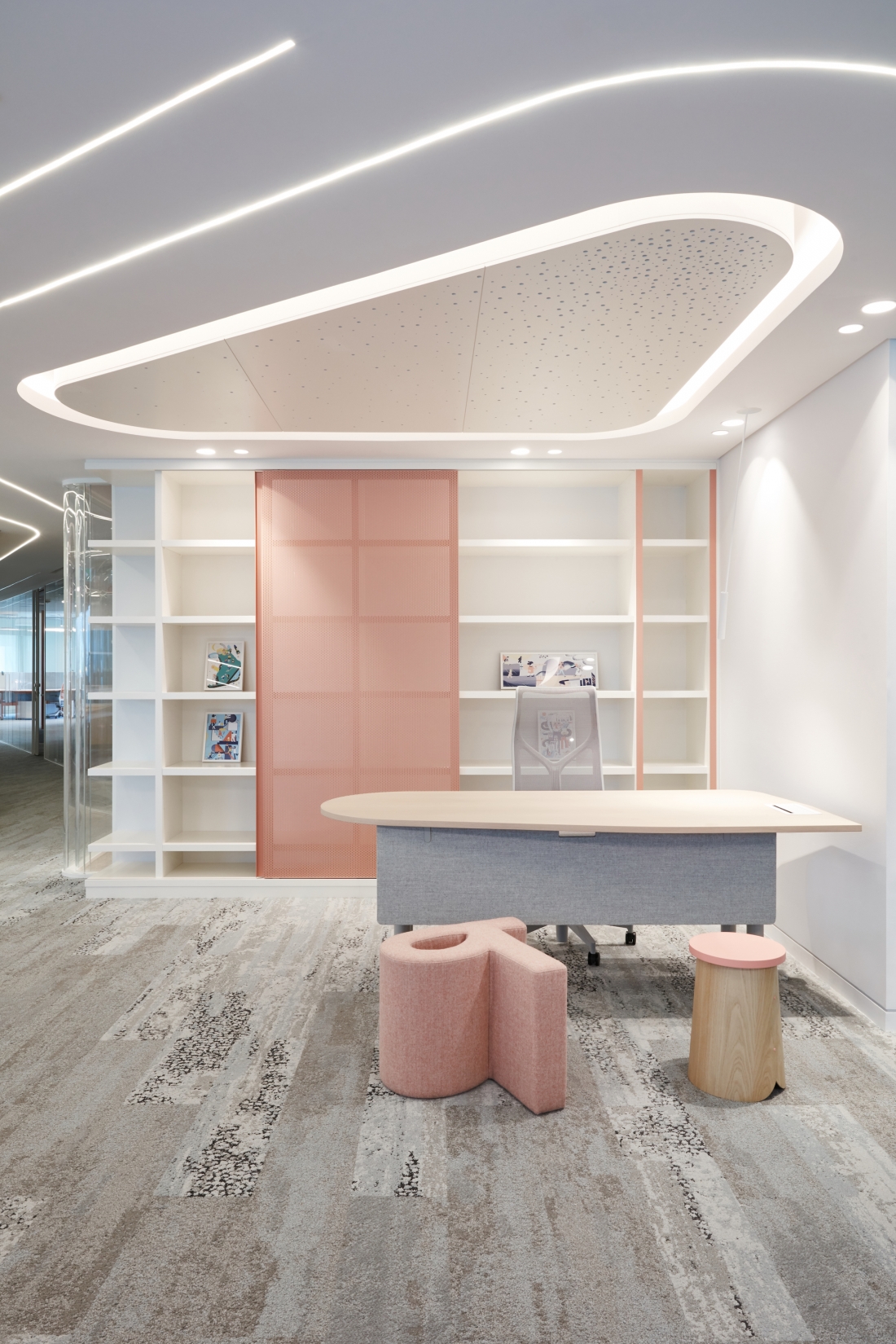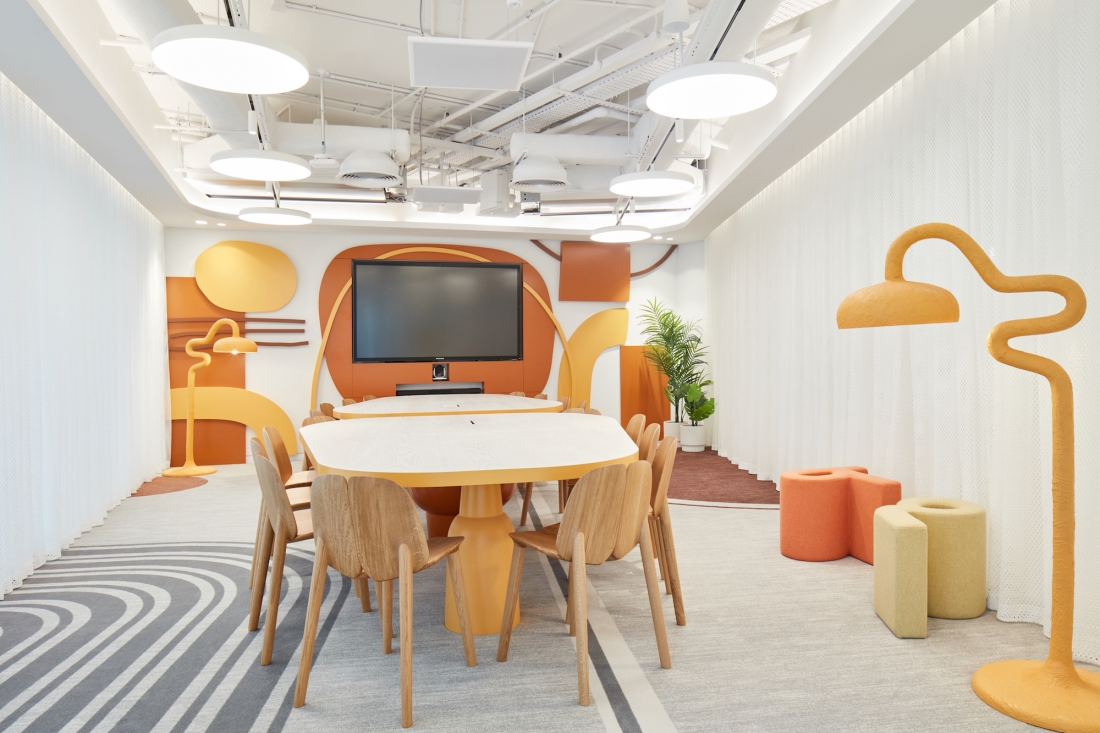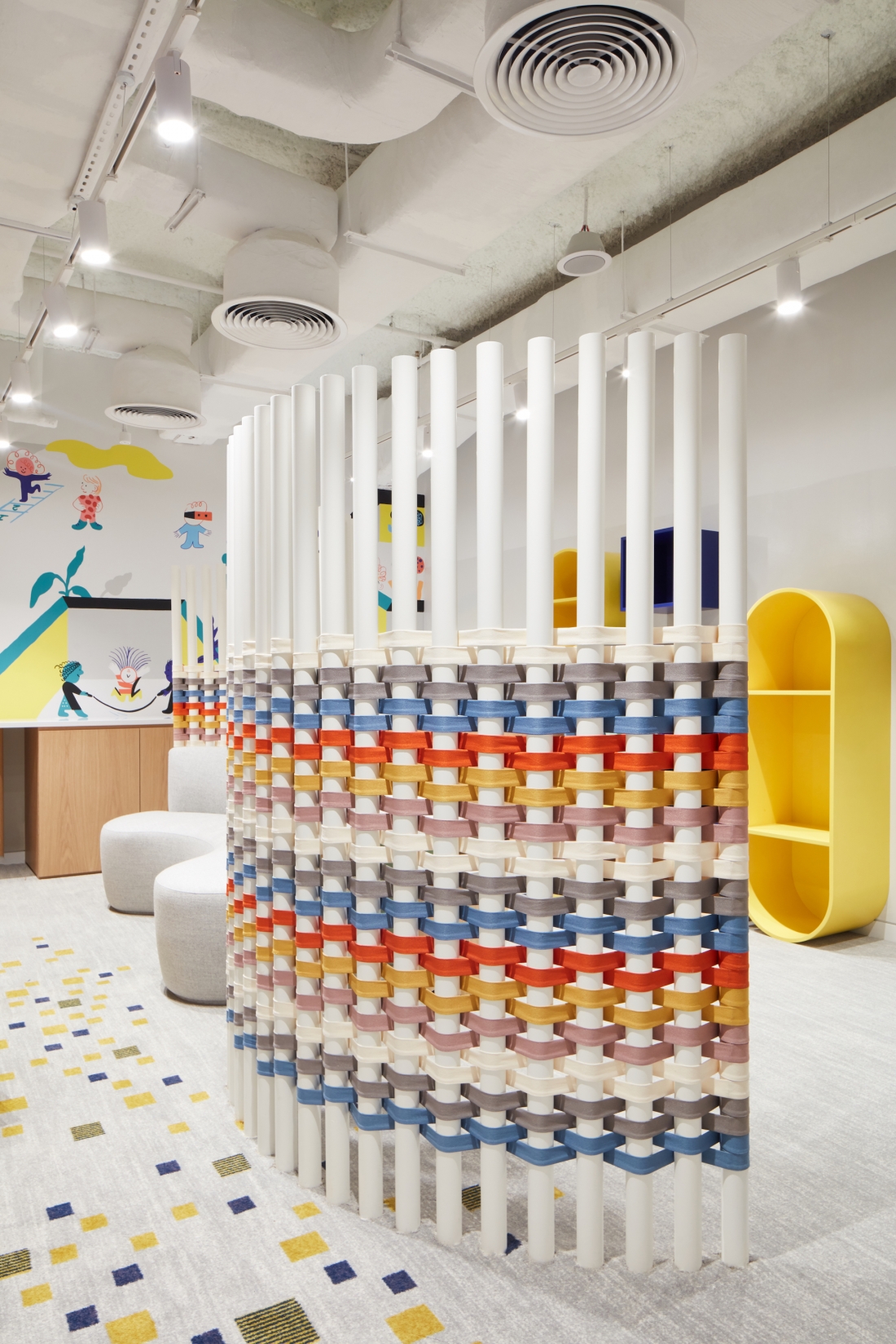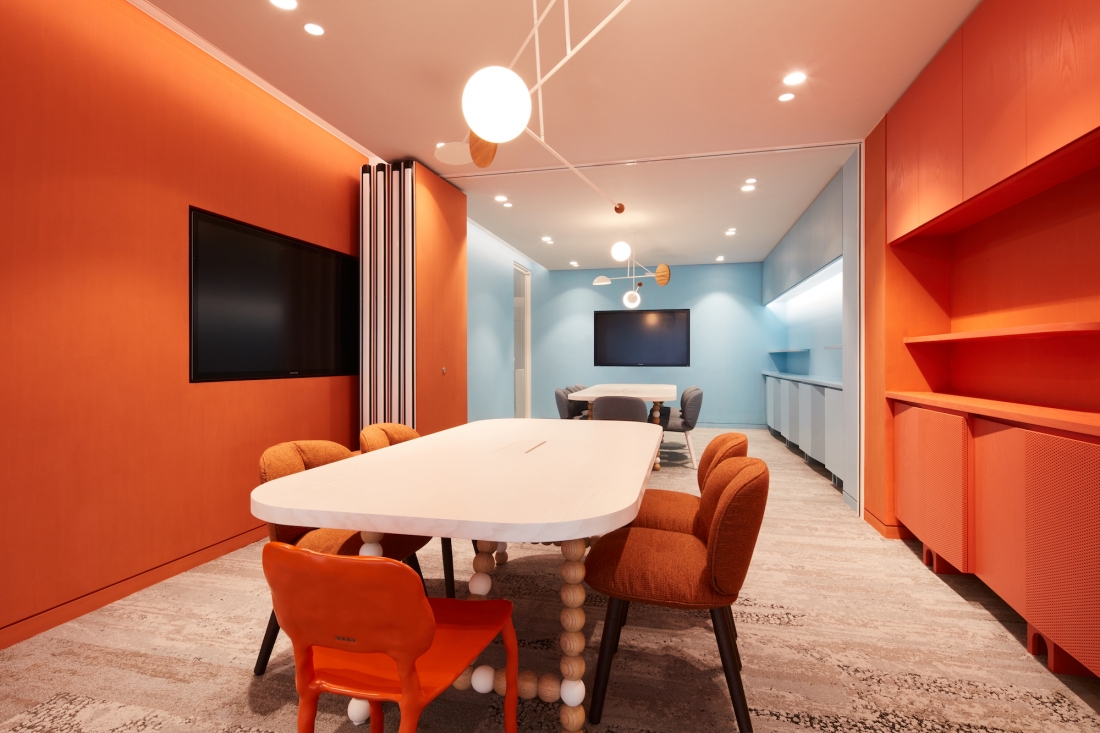 All images used courtesy of Roar