Top 5: Show-stopping hospitality projects of 2021.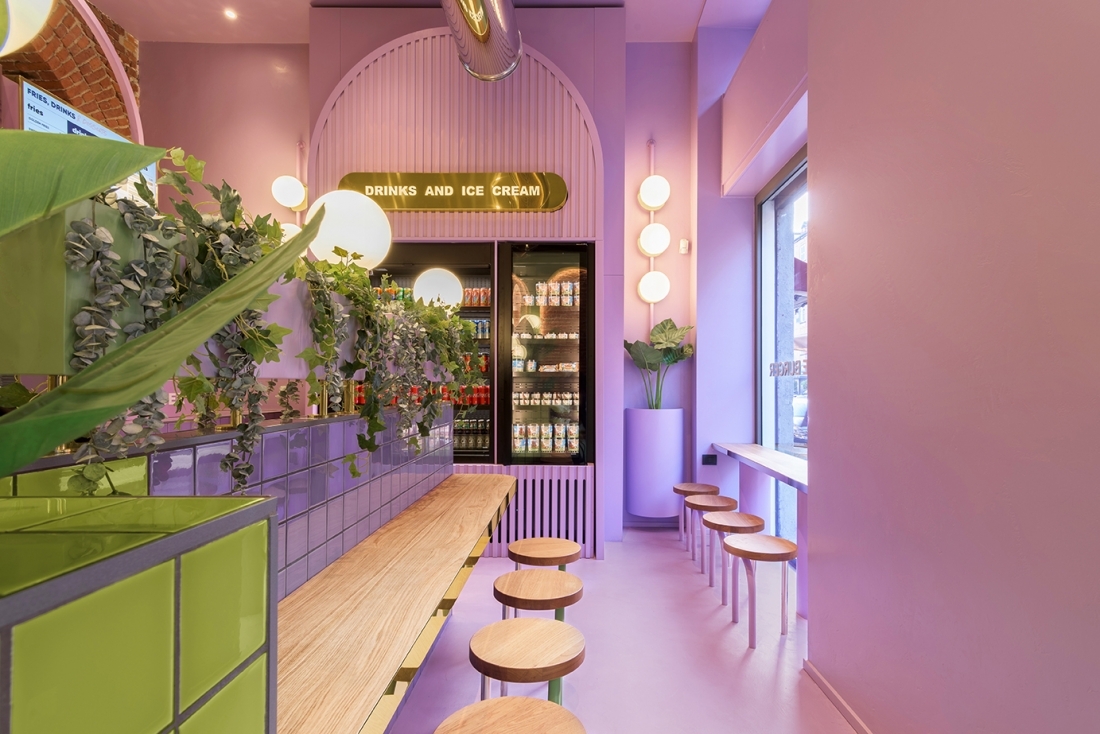 As we've now firmly crossed the threshold into the latter half of 2021, we take a look back at our favourite hospitality projects of the last six months.
From bold pattern, to statement lighting, contrasting colour palettes and a whole load of neon, these 5 projects are sure to provide inspo-aplenty.
Masquespacio serves up super sweet, candy-coloured interiors for Bun, Milan
Masquespacio has completed its first interior design project in Milan for Italian hamburger chain Bun.
After presenting its Memphis inspired Toadstool collection in 2016 and their collaborative exhibition with Italian terracotta artisan Poggi Ugo during the last Milan Design Week, Masquespacio returns to Milan with its first interior design project for Bun, located at Viale Bligny, next to the Bocconi University.
The aim for the project was to create an identity with a clear focus on the younger generations and at the same time represent a more sophisticated approach for a high-quality hamburger restaurant.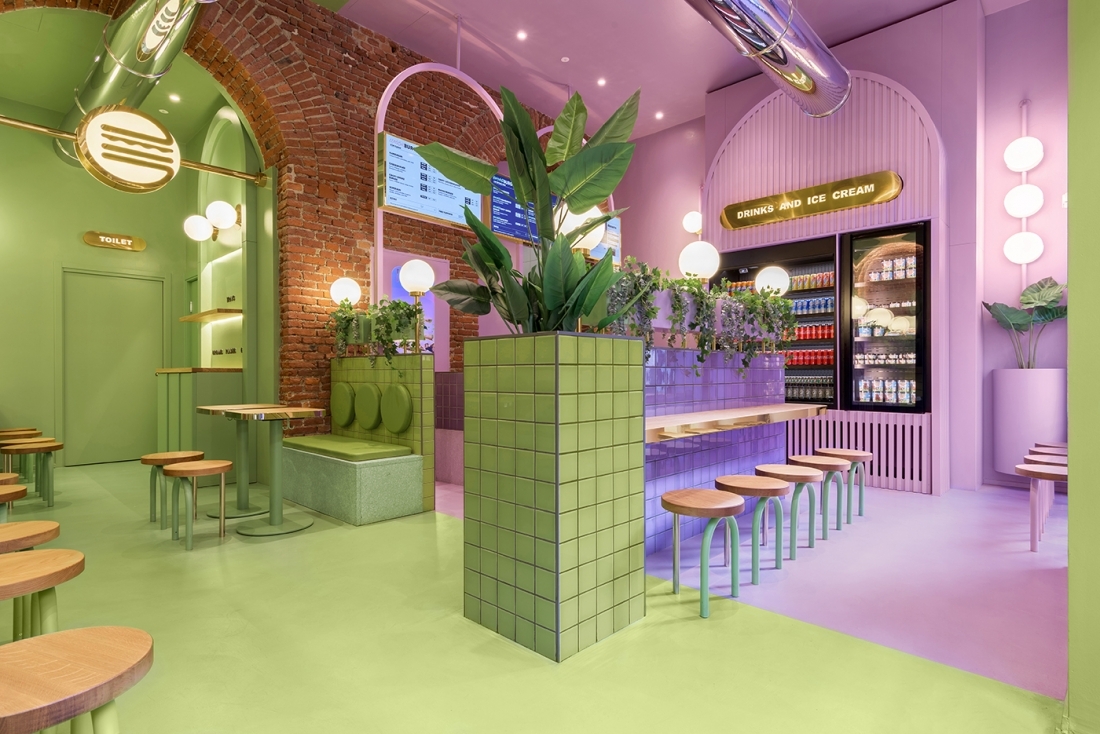 W Osaka by Concrete oozes cool from every corner
Every W hotel is designed for its specific location – with foreign designers invited to offer the fresh perspectives of an outsider.
For W's first hotel in Japan, Sekisui House and Marriott International called on Amsterdam's Concrete Architectural Associates – challenging designers from one of Europe's most famous harbour cities to discover inspiration in an ancient harbour city on the other side of the world.
The sprawling metropolis of Osaka was once the imperial capital of Japan and the country's economic hub. At its heart, the wide Yodo River flows into a harbour bustling with trade. Throughout its history, visitors contributed their cultures and technologies to the city – creating a prosperous port with an extroverted, lively and somewhat rebellious culture. All of this energy attracts international businesses and visitors.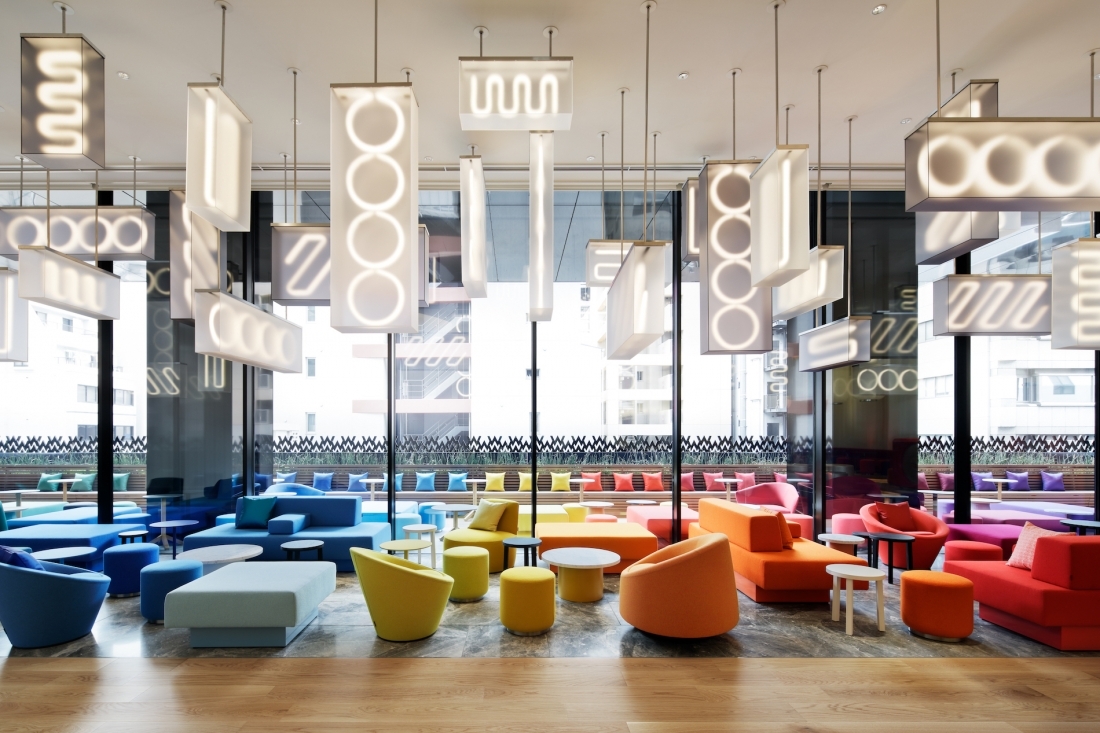 Aviators at the ready: Miami-inspired decor for new dining venue Bondi Green
Bondi Green is the second hospitality venue designed by Run For The Hills for the Daisy Green Collection, following work on Scarlett Green in Soho.
This latest all-day bar, restaurant and cafe is west London's newest and most expansive alfresco all-day drinks and dining spot. Set within a huge, light-filled space at the base of the landmark Brunel Building, the venue sits directly beside the peaceful waters of the Grand Union canal in Paddington basin. Super high ceilings and a raw, but very refined concrete backdrop, dreamed up by Brunel Building architects Fletcher Priest, it was the perfect urban oasis blank canvas for Run For The Hills to build upon.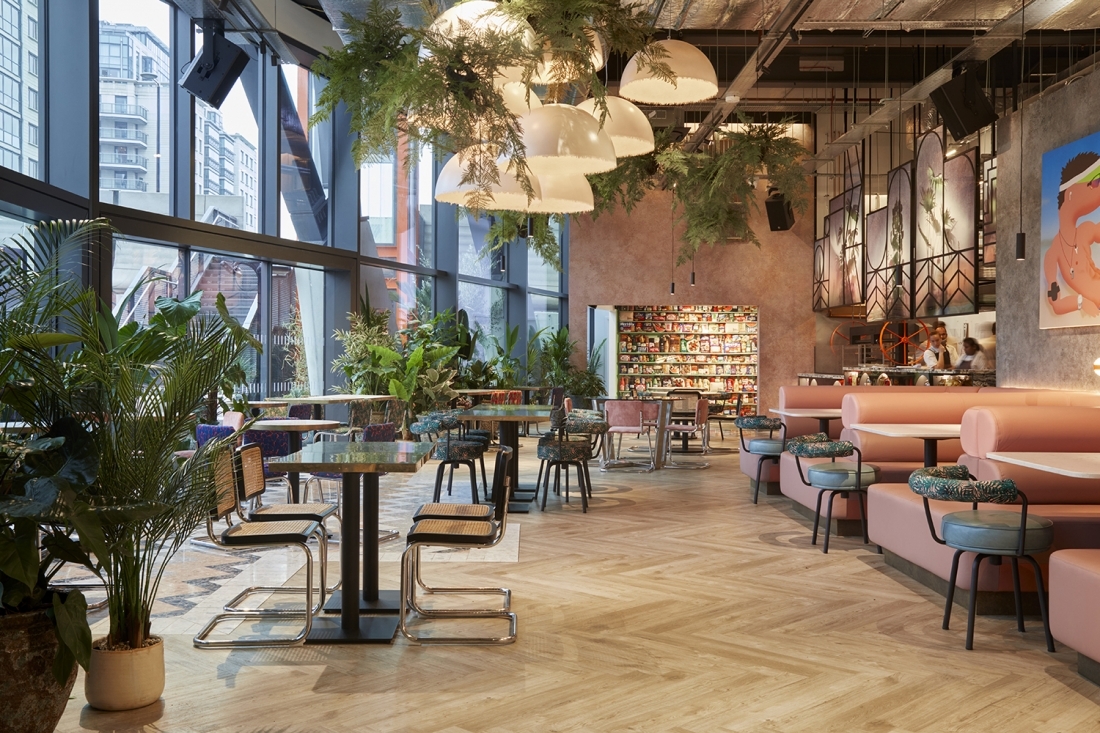 Bold is best: BOBO1325 creates a bang at Manchester's Qbic hotel
When it comes to cutting-edge interiors, it doesn't come much bolder than BOBO1325's creations for Manchester's new Qbic hotel.
Having worked alongside SpaceInvader for the hotel chain's Brussels' site, founder and creative director of BOBO1325 Beth Travers was enlisted once again to provide a splash of statement to the decor of Qbic, Manchester.
Working alongside other local suppliers, BOBO1325 supplied wallpapers, fabric and rugs for the bar area, bedrooms and karaoke rooms. From the unmistakable "And That's The Tea" print, to the skull patterned "Sandstorm", no expense is spared on the all-out maximalism.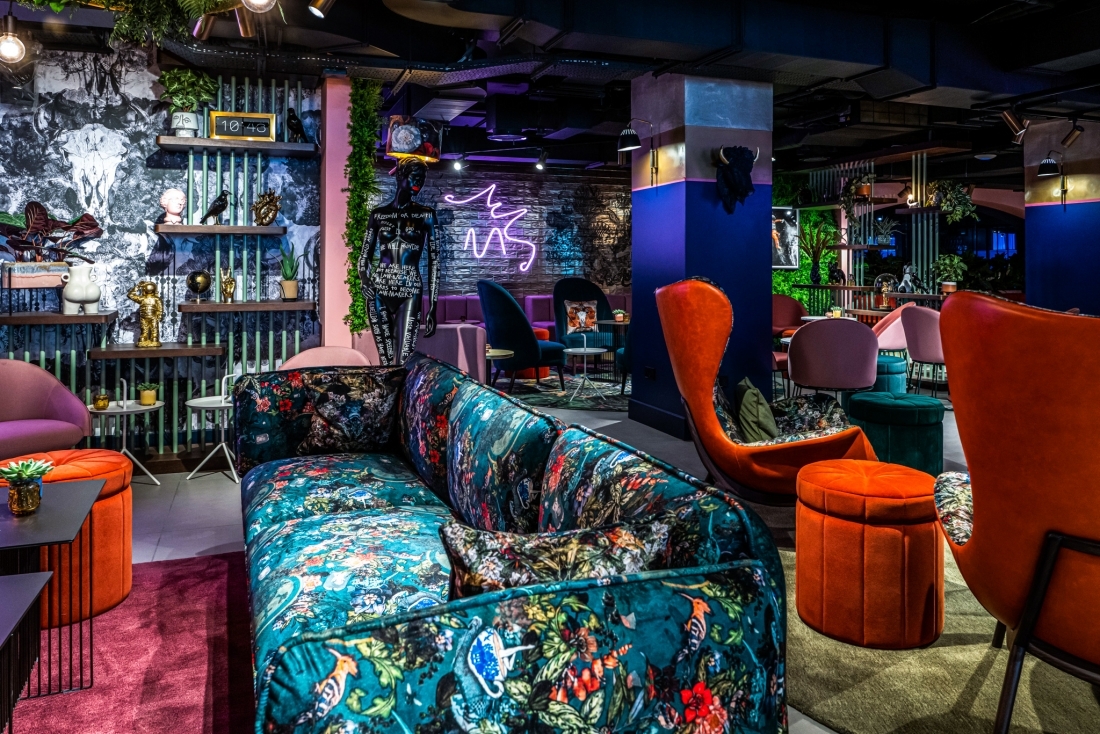 Colour blocking, neon and giant botanicals at Naumi Studio Hotel, Wellington
The new Naumi Studio Hotel comprises a creative reimagining of an iconic historic listed property in Wellington, full to the brim with the work of local artists and designers.
Originally, the landmark Edwardian-era building on Cuba Street was one of many People's Palace hotels that were built by the Salvation Army in the late 19th and early 20th century.
After an extensive renovation, the 116 room property has been transformed into a visual feast for the senses, enthralling guests with eclectic spaces inspired by seafaring and the literary world.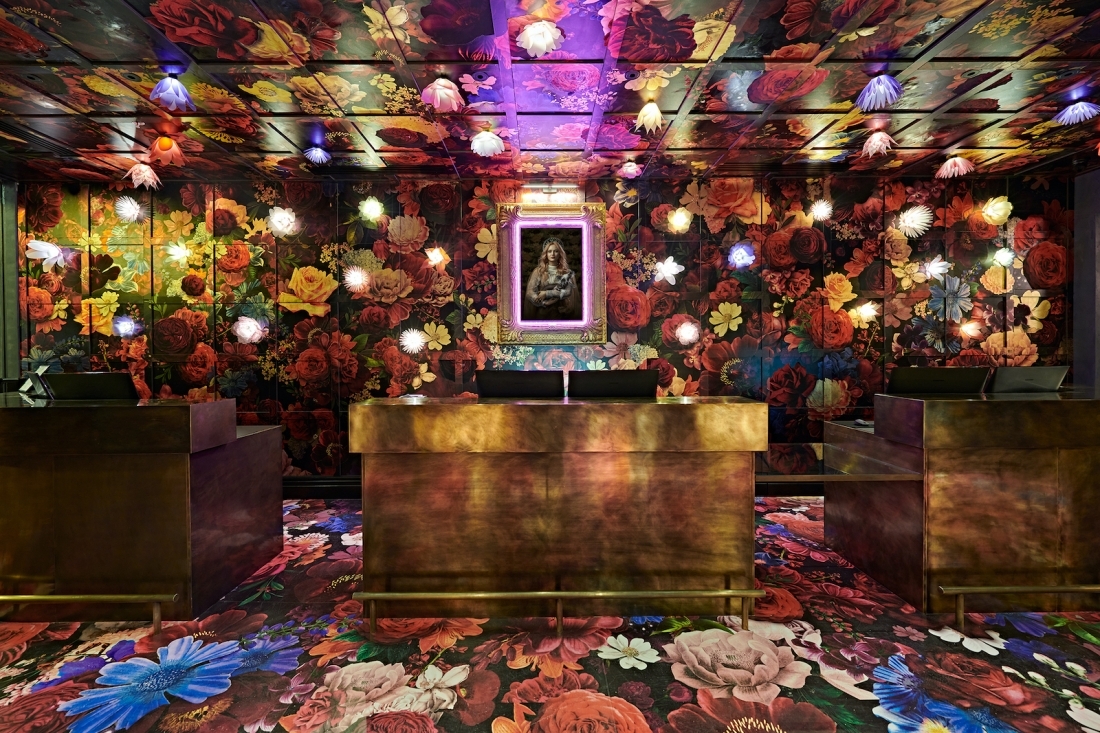 See all our hospitality projects here