Put your own twist on the nature inspired trend with terrazzo, chalky stones and marble aesthetics.
We've talked about the 'outdoors in' trend gaining renewed momentum in a post-Covid landscape. And now we're keen to explore some of the ways it can be implemented aside from relying on greenery.
When thinking of nature-inspired interiors, what springs to mind? Is it a particular colour? Or a finish? Or perhaps even a feeling? According to colour experts, such as Laura Perryman, author of The Colour Bible, we automatically feel at ease when confronted with a material that appears natural.
This was firmly in mind when British manufacturer Amtico launched its Spacia Stones collection – a new set of realistic and fresh LVT flooring designs, offered in seven contemporary neutral palettes.
Spacia Stones' appearance makes it simple to incorporate the nature-inspired trend into a project subtly yet beautifully. And thanks to its durability, the flooring product will also stand the test of time - making it both a stellar choice in terms of its trend appeal for people, and kindness to the planet.
A twist on terrazzo
Amtico's newest innovations Terrazzo and Elemental Terrazzo are two unique and very different interpretations of the outdoors in trend, providing all the decorative detail but in a lightweight LVT format.
The six new Terrazzo colourways are densely packed with 'chips', from the light and pearlescent Gibson to the dark and dramatic Highball, each capturing the scope for creativity in commercial flooring design. The combination of scale and colour makes the designs perfect for effortless transformations across a breadth of different applications, from small decorative areas to flooding a space.
The bolder Elemental Terrazzo features larger 'marble' pieces scattered in dense clusters, all set within a 'concrete' base for a highly dramatic effect. Available in two colourways, Elemental Terrazzo's beauty is in its detail, from pieces of grey stone with quartz lines, through to warm marble chips.
To help create subtle zoning, Amtico's designers have also created two co-ordinating concretes – Rialto and Villa. These can be combined in varying ratios with Elemental Terrazzo to change the focus of different areas, making them ideal for classic department stores or supermarkets. Plus, they work wonderfully on their own, providing a simple ceramic look.
"Elemental Terrazzo is bolder and braver, it's Spacia's injection of trend led yet highly usable design" - Karen Quarterman-Crisford, Design Manager, Amtico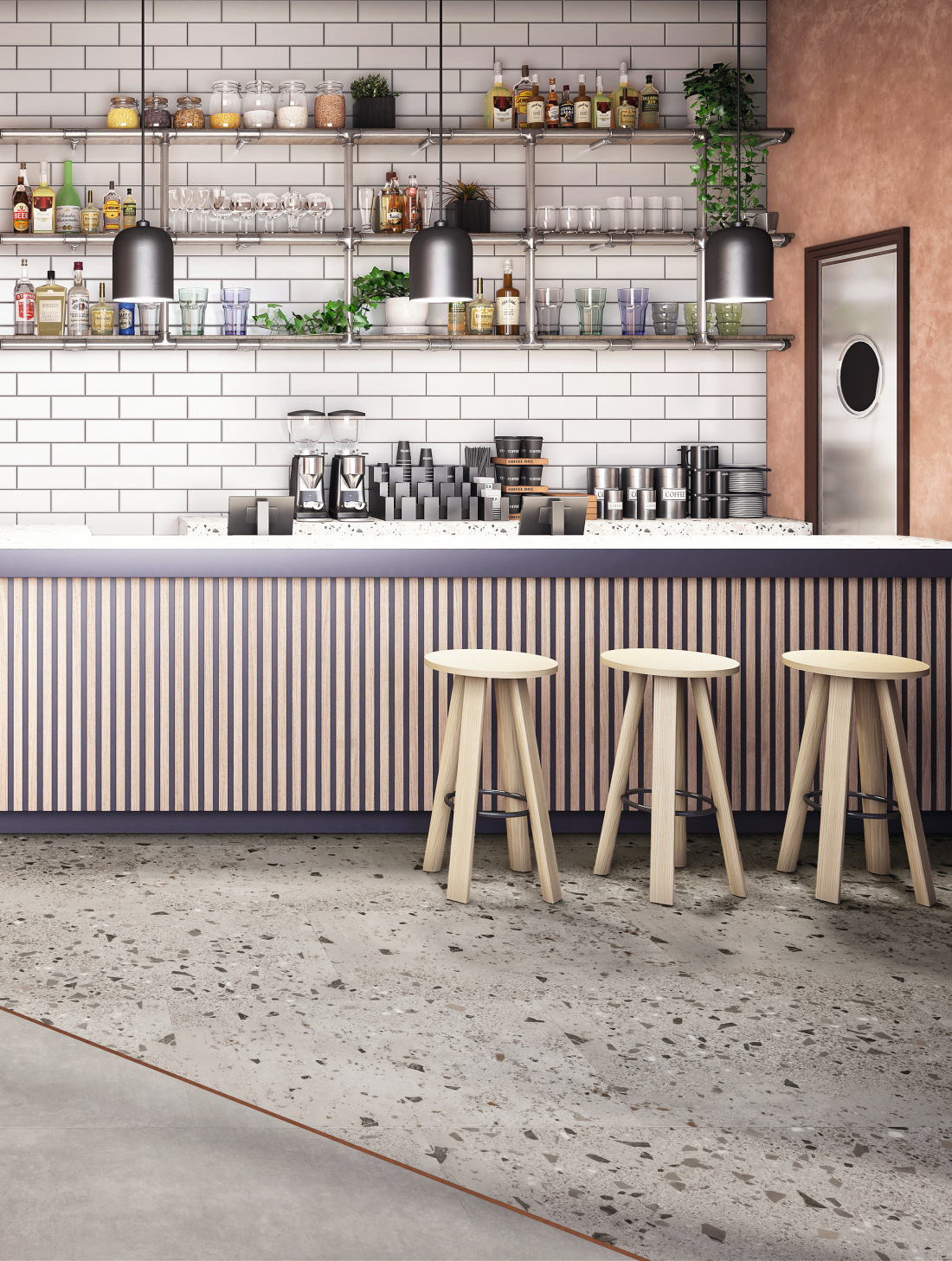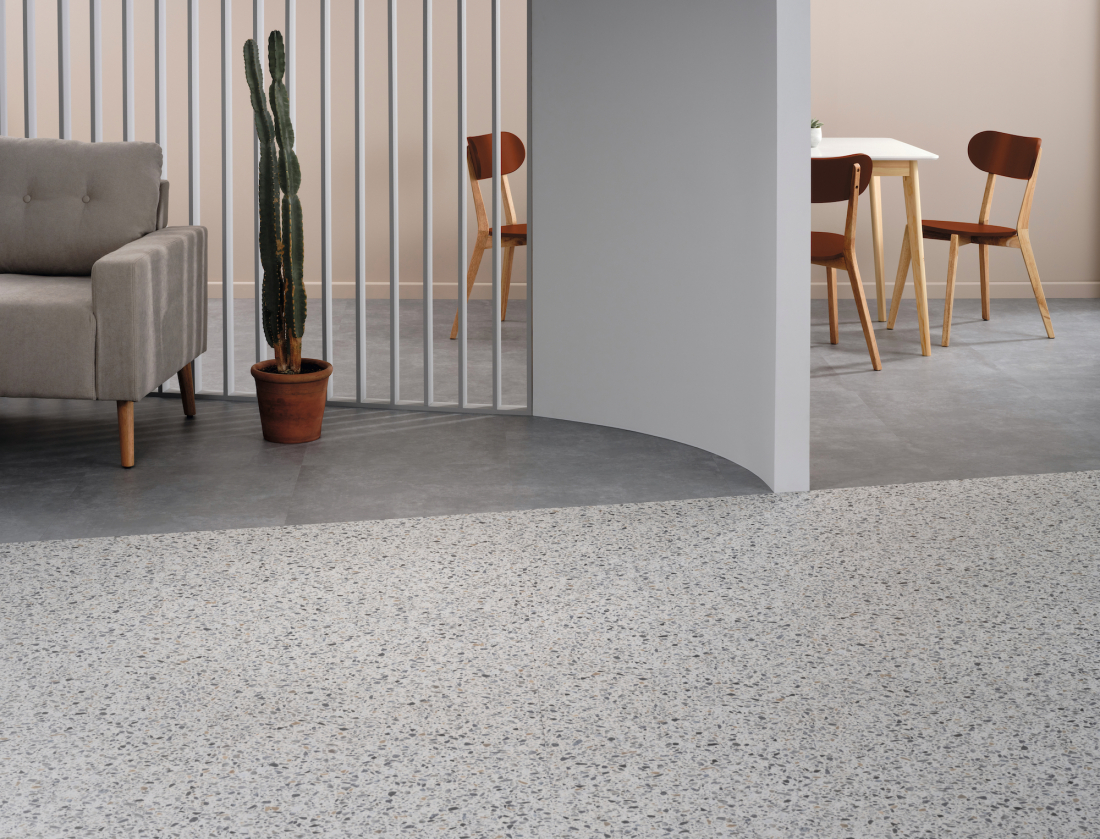 Tone down and pare back
Further meeting the need for wellbeing-focused design, Tones is a contemporary-style ceramic with a chalky feel, available in nine soft shades. Creating an easy backdrop for any space, this versatile palette includes fresh pale hues, greys and deep charcoals, with colour injections inspired by nature. Tones also seamlessly complements other Spacia materials, such as Terrazzo and the new Oaks.
Make a subtle statement with marble
Following the success of the flagship Signature collection's high-quality marble LVT designs, Amtico has introduced the trend-led product to the Spacia collection. Marble echoes the traditional material, but in a soft, tonal palette that combines soft movement and decadent detail in four organic shades: Black, White, Grey and Rose. When laid in the Checkerboard laying pattern, Black and White create a more classic aesthetic, perfect for impactful entrances, while Rose adds contemporary freshness with its trend-led blush hues.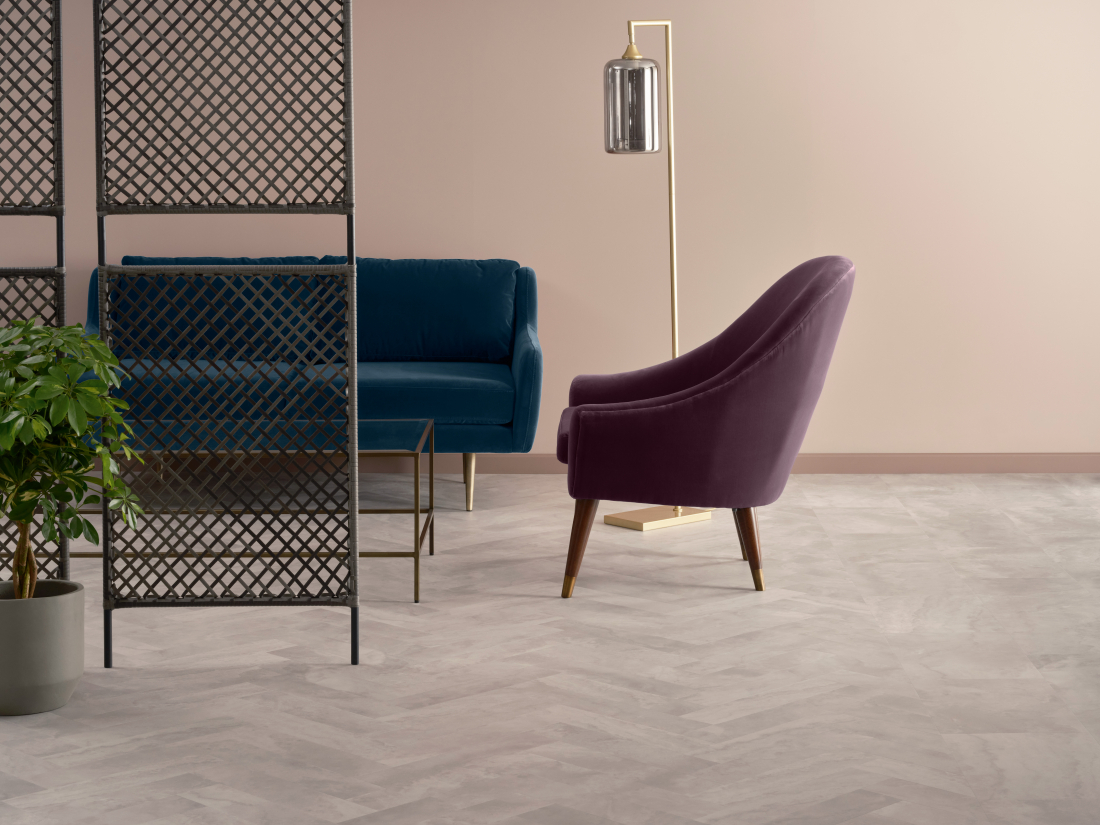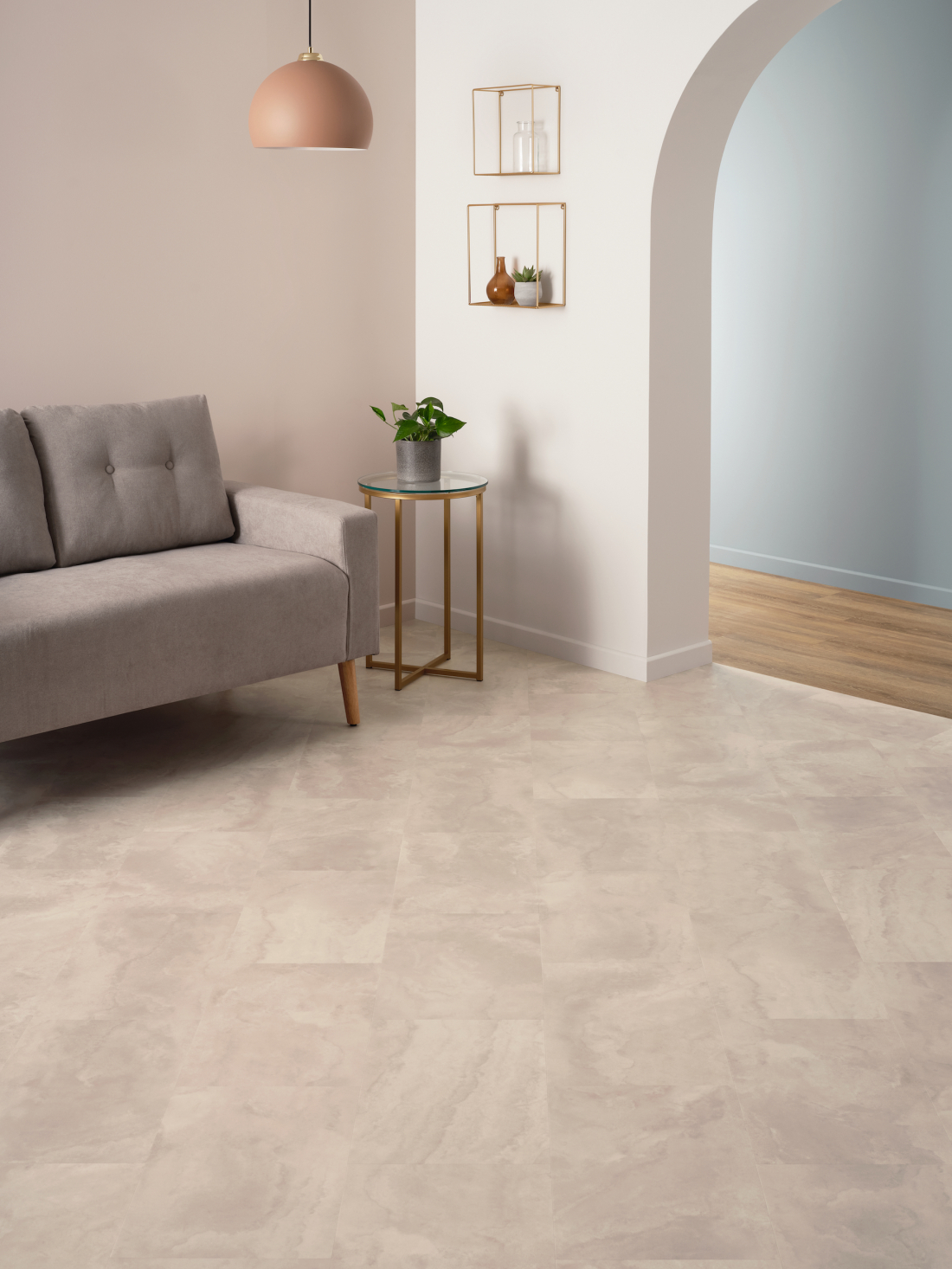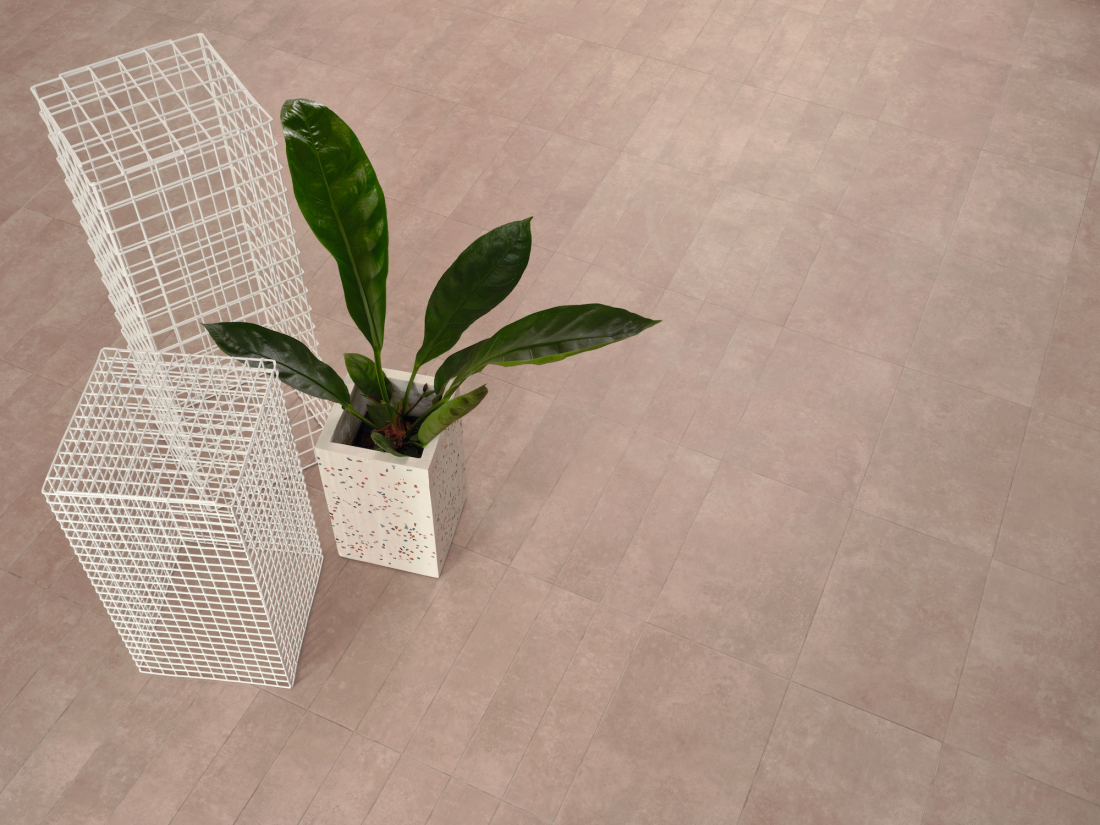 To help with specification, Spacia Stones have been arranged into seven versatile and usable palettes, including Cool, Neutral and Pale. Spacia products have a 0.55mm high density wear layer and can be specified in over 90 designs with either Acoustic backing or 36+ enhanced slip resistance finish. The LVT collection carries a 10-year commercial warranty and accreditations, including M1 building emissions classification.
View the full nature-inspired collection here.