The iconic Source collection from Quadrodesign creates a natural harmony with the restoration project designed by Pereira Miguel Arquitectos.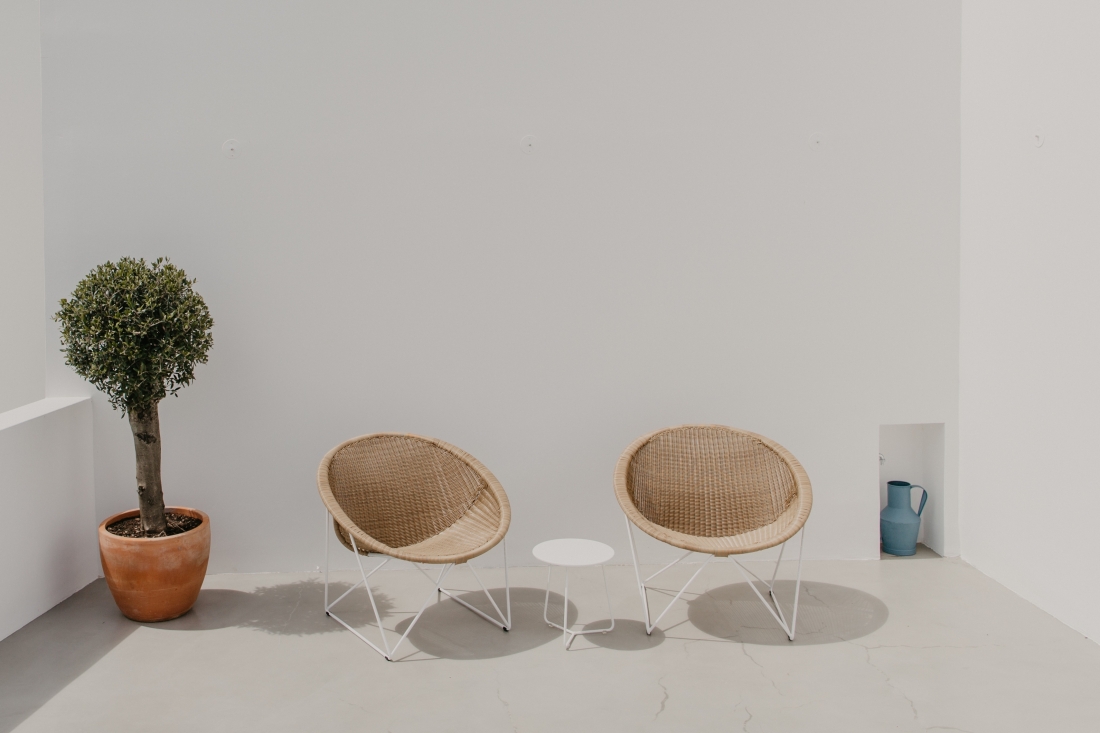 The iconic Source collection from Quadrodesign creates a natural harmony with the restoration project designed by Pereira Miguel Arquitectos.
Nestled in the Alentejo region of central Portugal, Casas Caiadas | Open House is a boutique hotel for families or small groups of friends that skilfully combines discreet and minimal architecture with the authenticity of a territory, and overwhelming wild charm.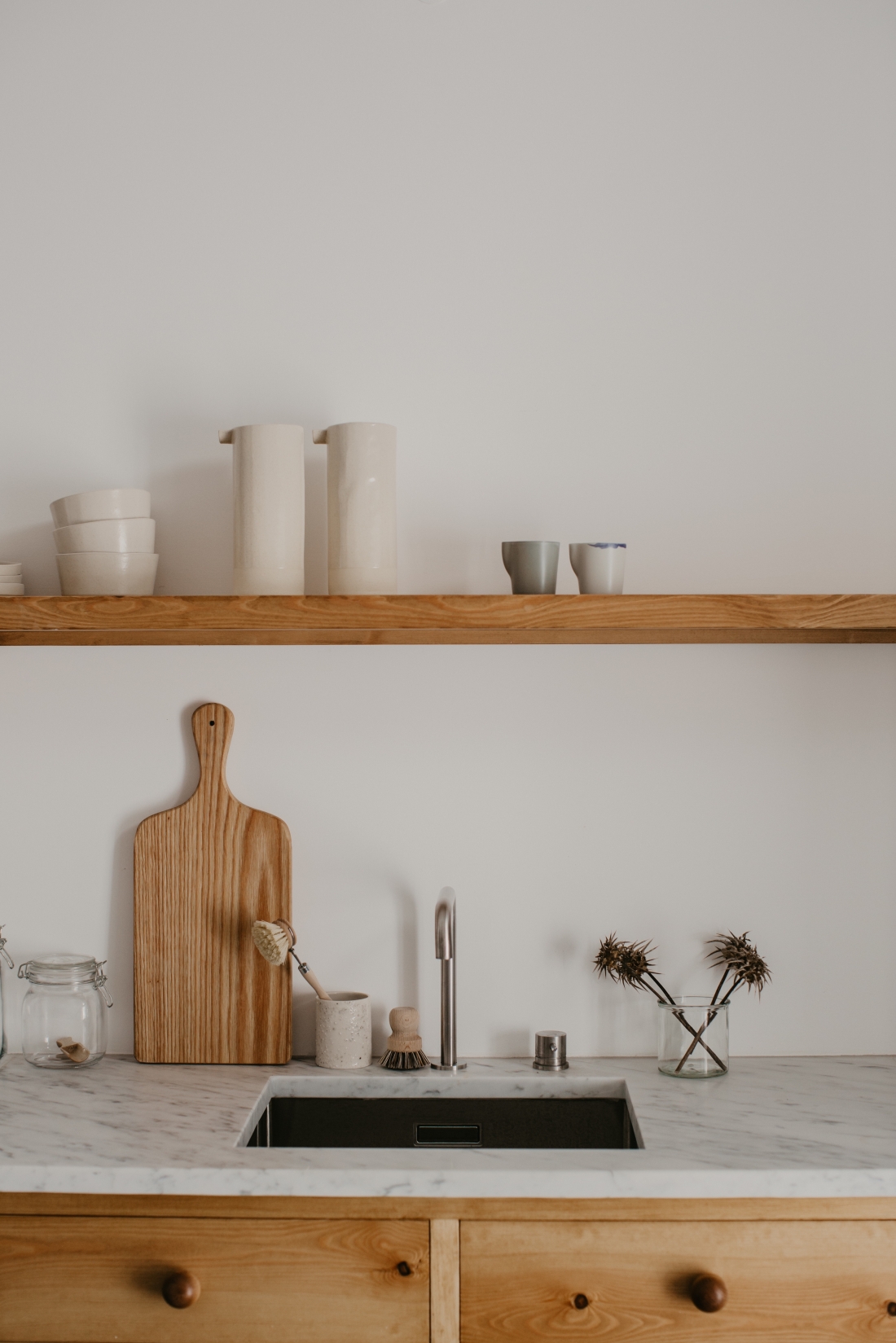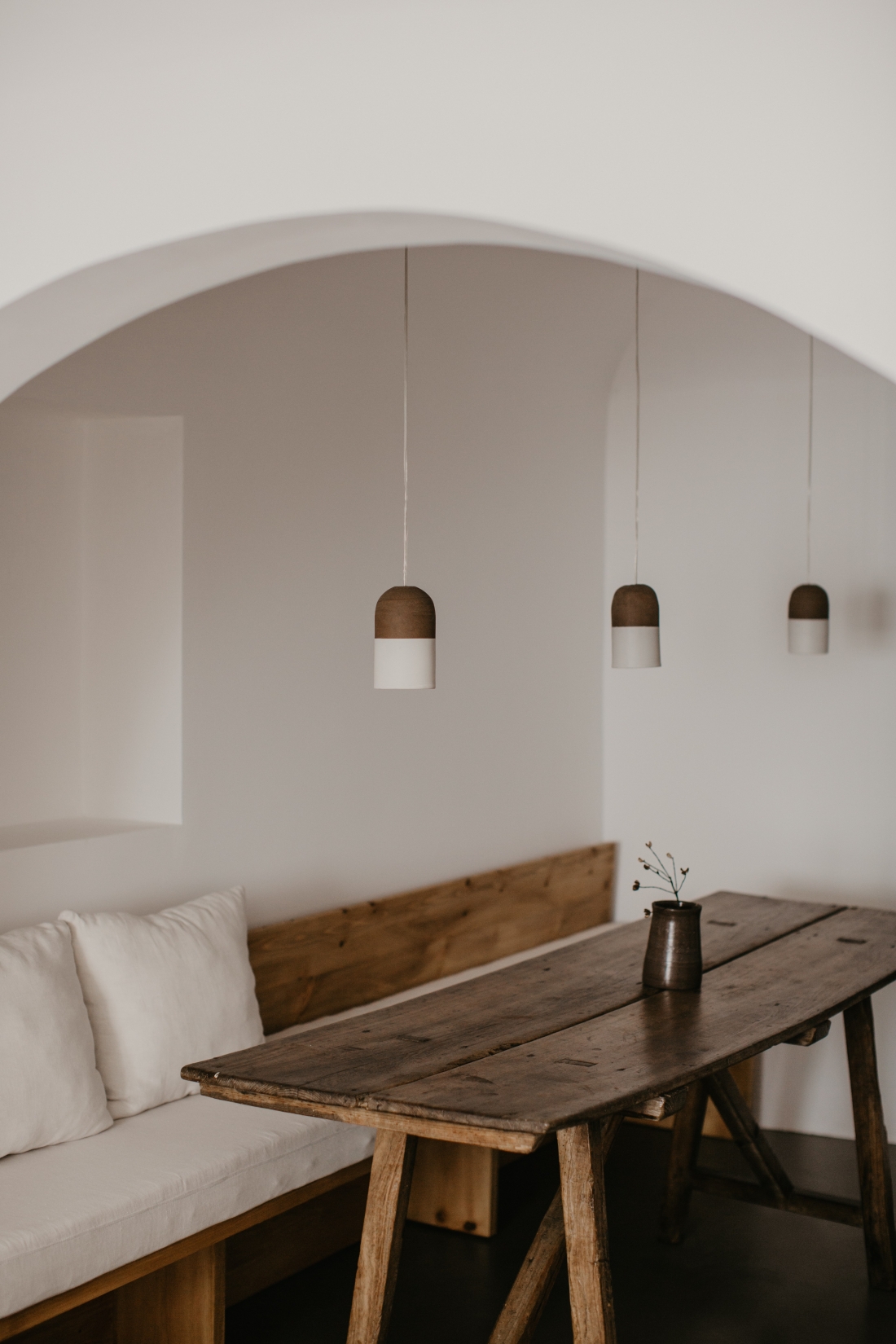 The project, designed by the architect Luís Pereira Miguel commissioned by private clients, has revived a historical complex in the pedestrian center of Arraiolos. The building has had many lives; it hosted a shelter during the nineteenth century and, more recently, the most famous oven in the country.
Casas Caiadas (Open house) is so-called because of its 5 entrances overlooking two different pedestrian streets and is spread over three floors. On the ground floor, the common parts: kitchen, living room, and dining room are shared by guests and with a large fireplace, a large table for meals, and a few and key pieces of furniture, which combine local craftsmanship and contemporary pieces with an essential design. On the first level are the bedrooms: one suite and three rooms. And finally, a panoramic rooftop overlooking the castle and swimming pool.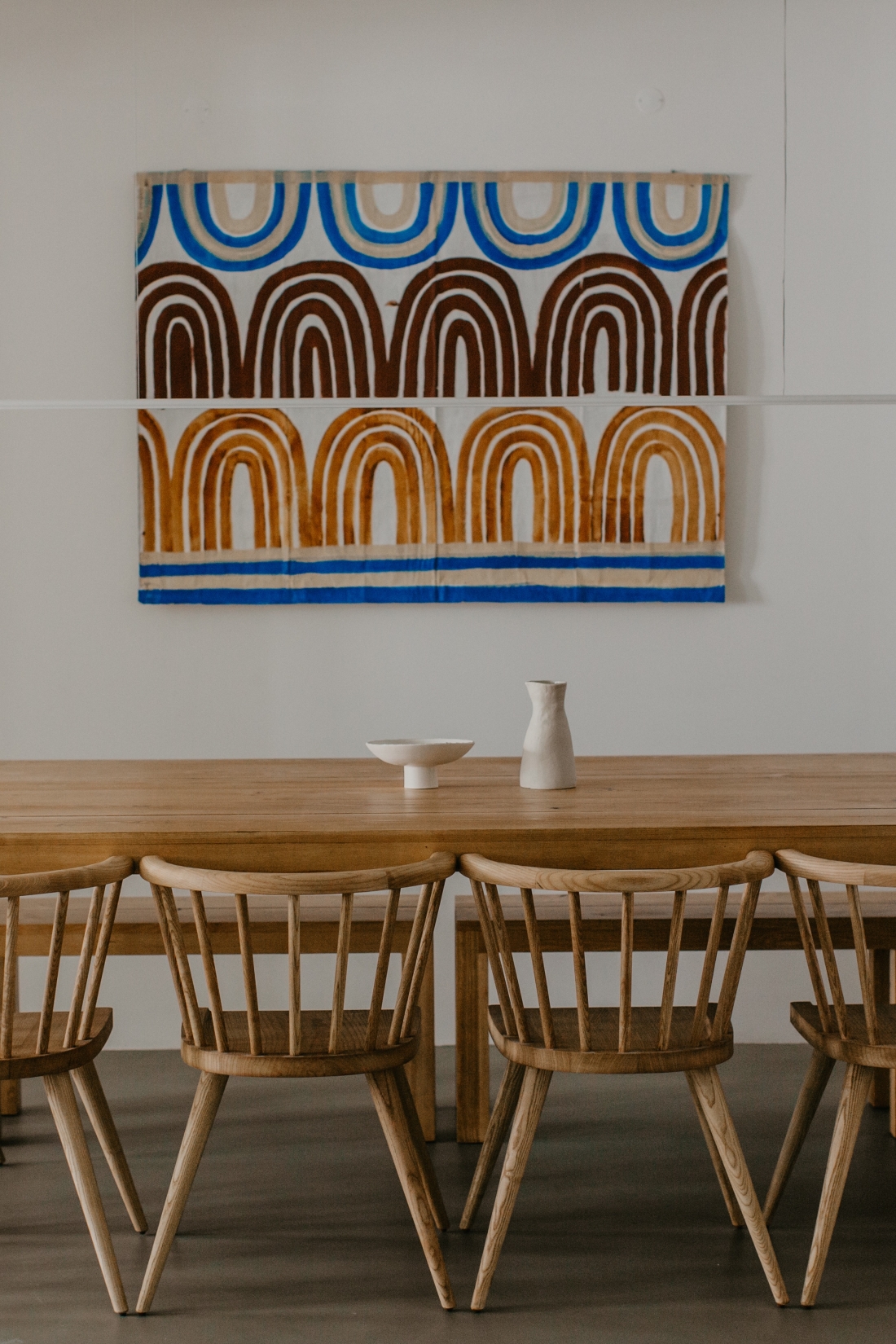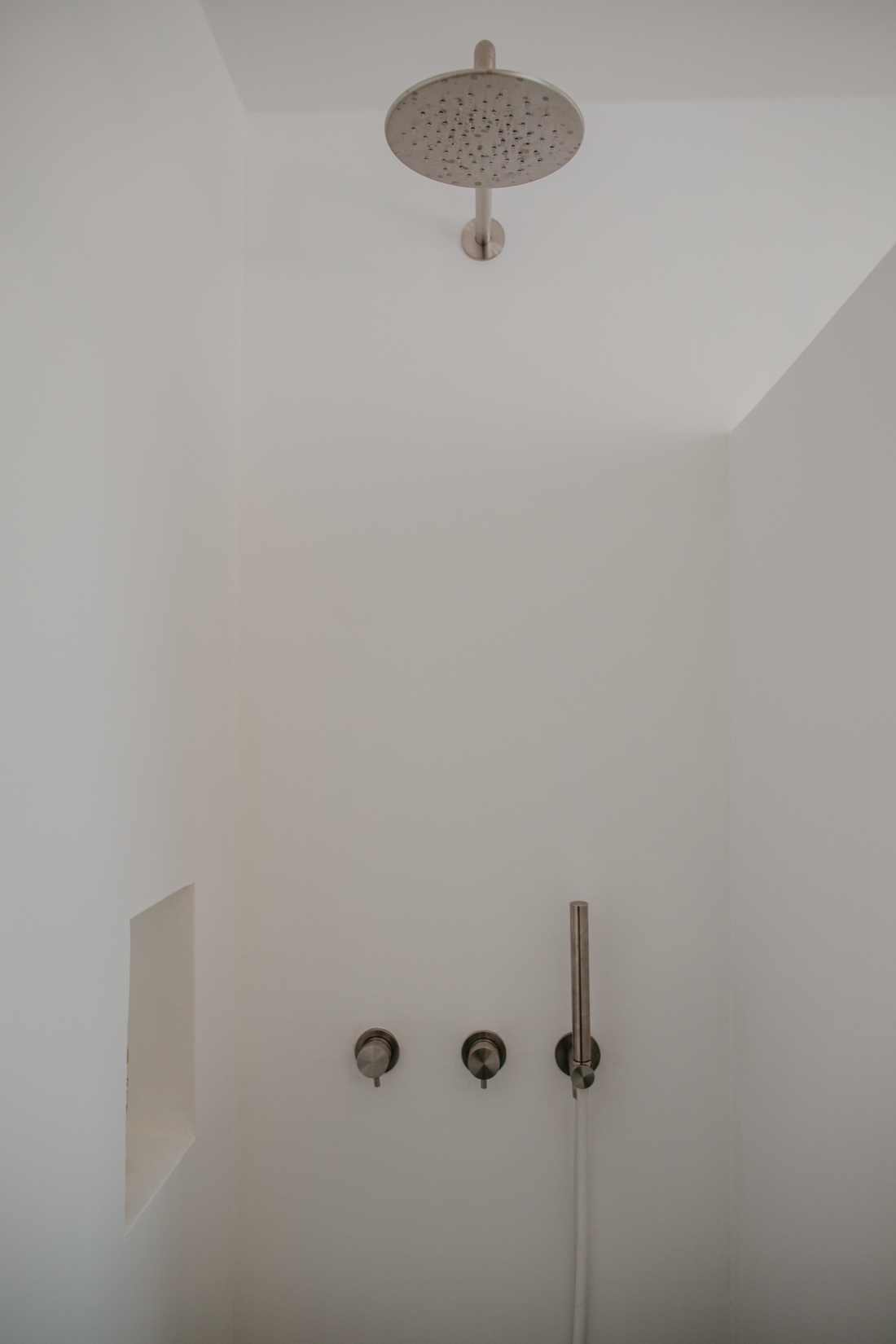 The owners' idea was to create an open but intimate place, a destination with an authentic and welcoming atmosphere. That would give a new identity to the site with a fascinating history and unique features.
The Portuguese architect Luís Pereira Miguel, has numerous restoration projects in his portfolio, interpreted the wishes of the clients by carrying out a sympathetic interpretation of the project, by profoundly understanding the character of the building and return it to the present, with all its originality and uniqueness.
The internal environments, created in white, maintain the exterior's measured and sober touch. Every detail contributes to reinforcing a stylistic, simple design, which delivers a rewarding experience: the furniture is made of wood, the walls plastered and white, with artworks by local artists including João Bruno Videira, Malga Ceramic Design, Graça Paz.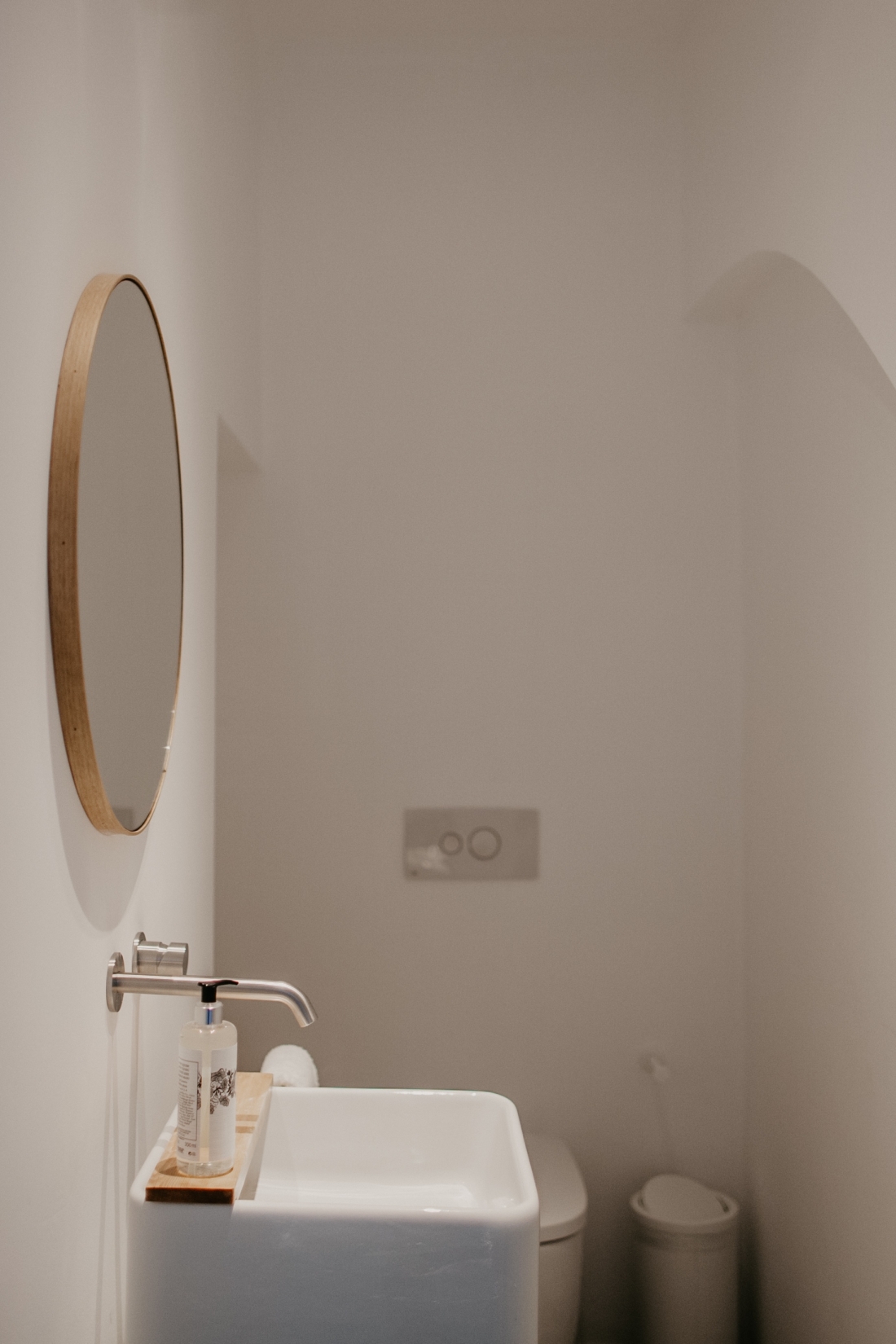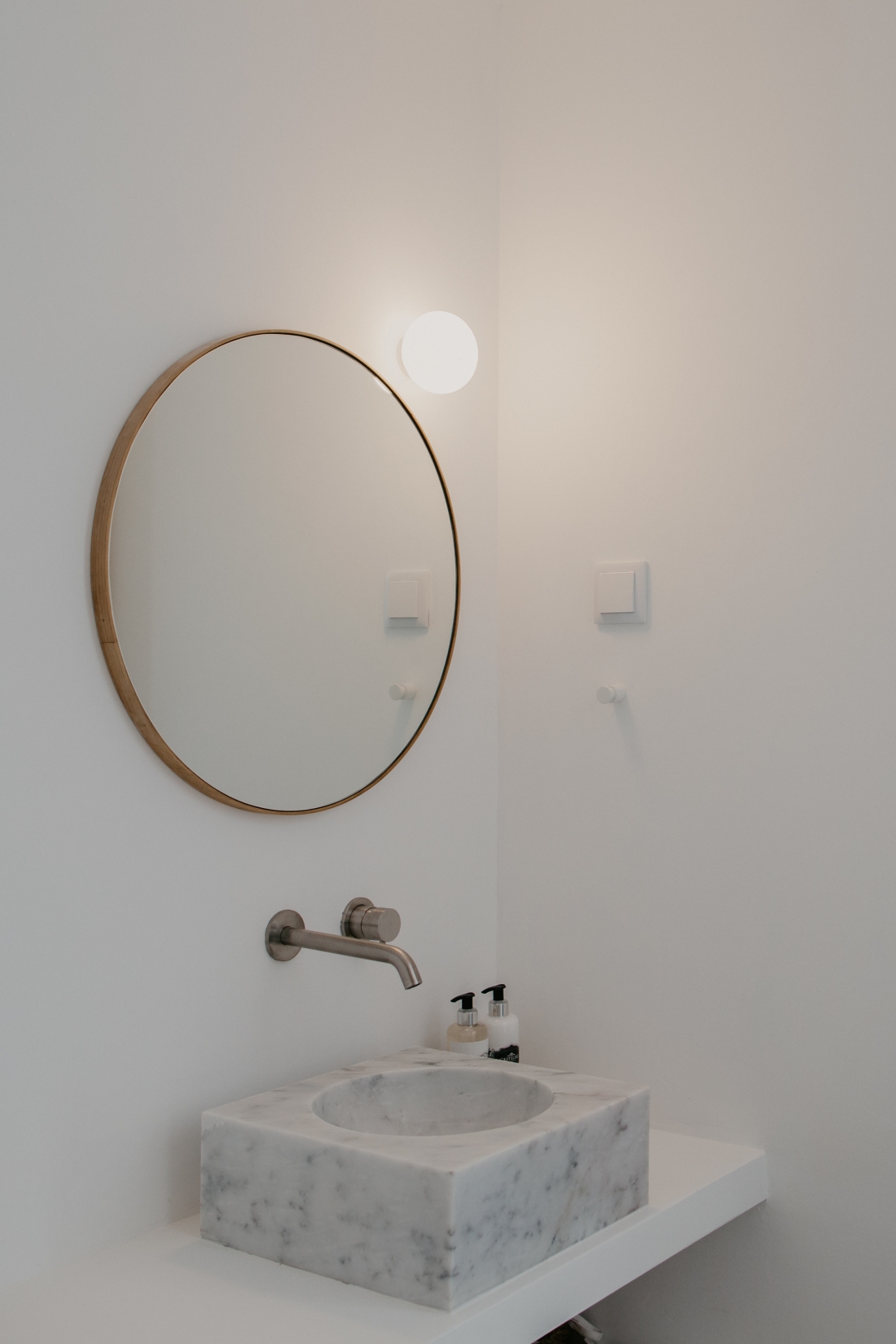 This attention to detail throughout the choices made around the right materials and shapes resonates perfectly with the philosophy of Quadrodesign. Their products work perfectly with the clean and sober style of the boutique hotel. Valuing the simplicity, obtained through a curated approach of subtraction and selection, always combining aesthetics and functionality.
Quadrodesign is featured in the large common kitchen and bathrooms of Casa Caiadas with one of its most iconic and versatile products: Source. A collection with simple and distinctive lines, unique in its kind for adaptability, practicality, resistance, solidity, and elegance; a complete range of mixers for washbasins, bidets, showers and bathtubs (built-in or free-standing) practical, modern and timeless, avant-garde and attentive to nature thanks to stainless steel AISI316L, a noble, long-lasting and recyclable material always center of the Piedmontese company project.
Discover more about Quadrodesign.