Scandinavian chic meets African crafts at The Conduit Members Club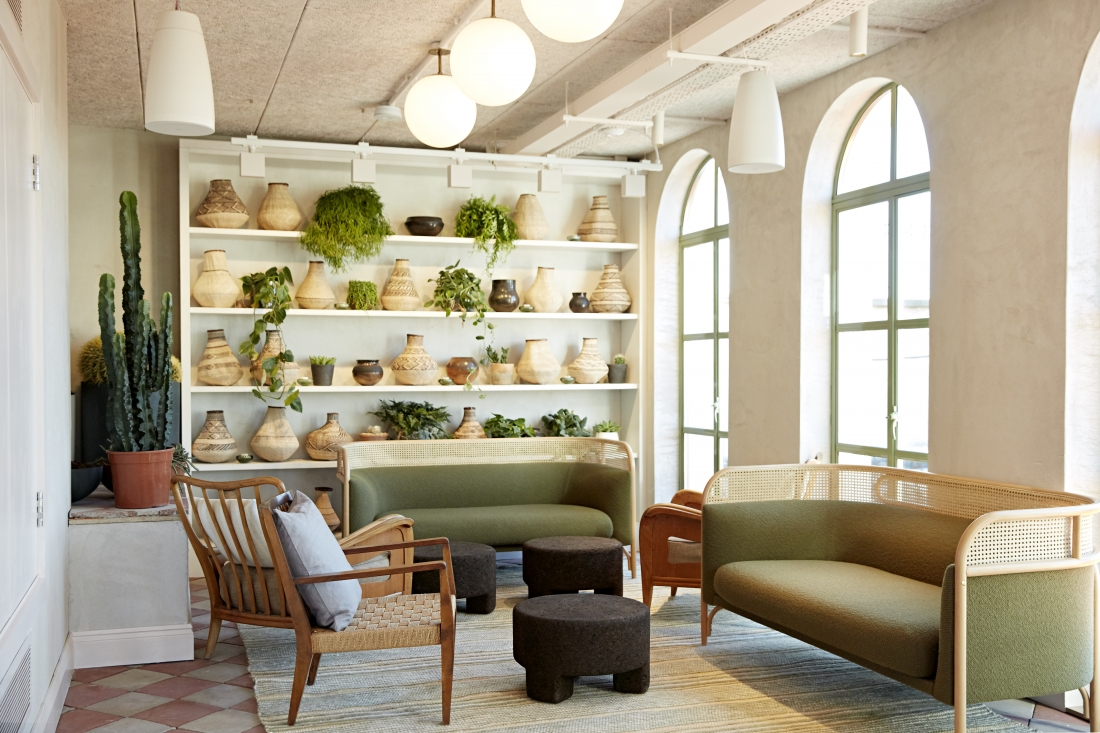 Cavendish Studios and Russell Sage Studios have created the interiors of a new members' club in west London, with designs informed by traditional African crafts and contemporary Scandinavian style.
Occupying an eight-floor neoclassical building, the 40,000 sq foot members club is a hub for a diverse community of people passionate about social change and has positioned itself as a platform "for individuals tackling some of the most pressing challenges facing us today".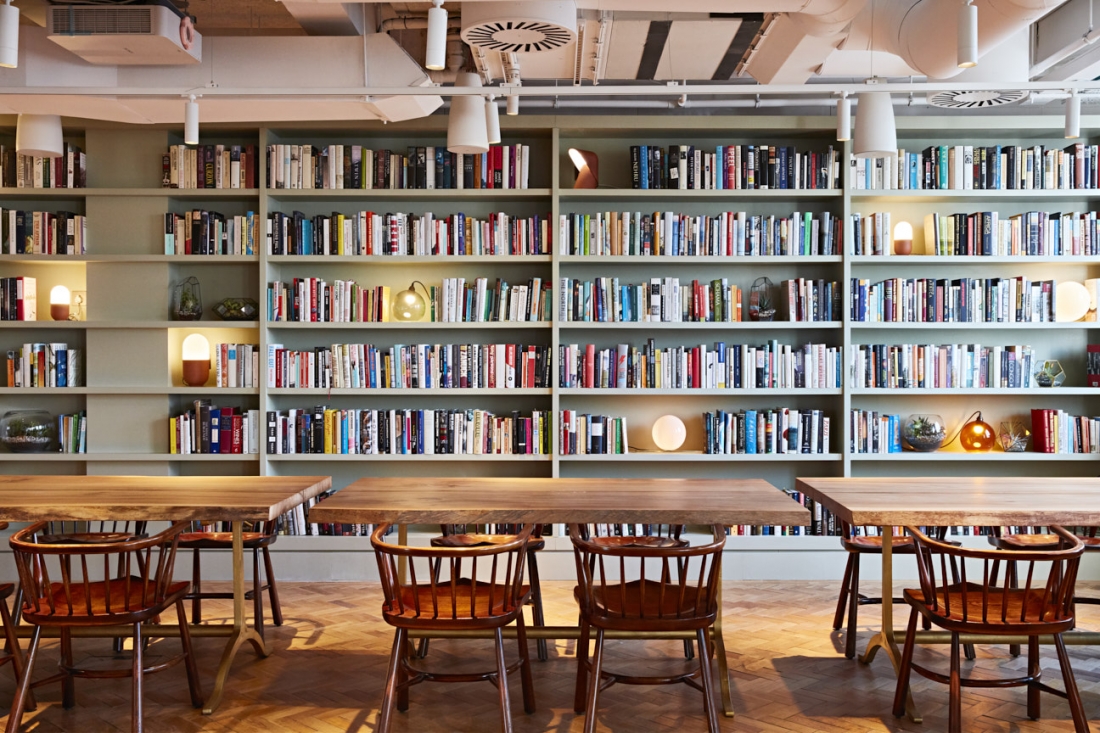 To generate a better understanding of the trends and geopolitical forces shaping our world, the club offers an annual programme of events centred around seven core themes; climate change and sustainability, employment and economic opportunity, health and nutrition, education and skills, gender empowerment, justice and equality and art and culture.
The club offers a number of eating, drinking and meeting spaces, a cellar-level bar, restaurant with open kitchen, garden and rooftop terraces, as well as over 3,000 sq feet of meeting and event space.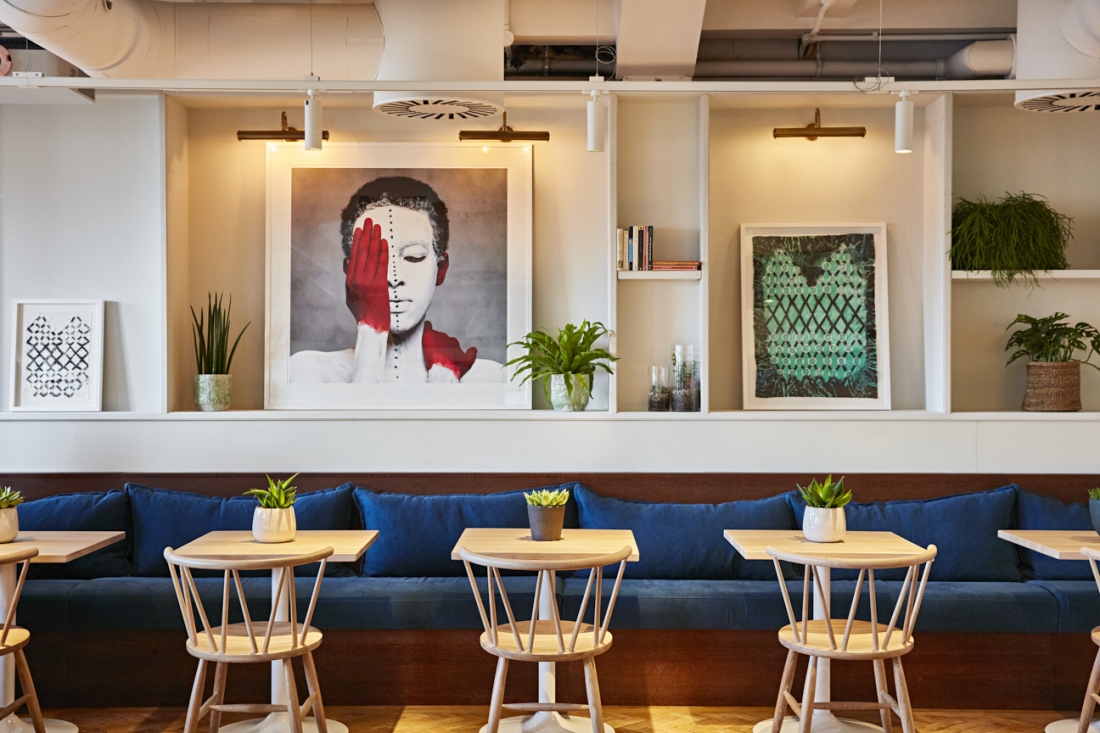 Inspired by two contrasting design concepts, the interior mixes the simplicity and minimalism of Scandinavian design, alongside the vibrancy and textures of Africa. Rooms feature hand-dyed carpets, ceramics and natural materials sourced from specialist enterprises across South Africa and Swaziland that promote economic independence.
Lounge areas are light-filled and feature a muted colour palette of browns, greens and creams, set against the building's original terracotta floors. Large arched doorways lead to an open rooftop filled with greenery and space for dining.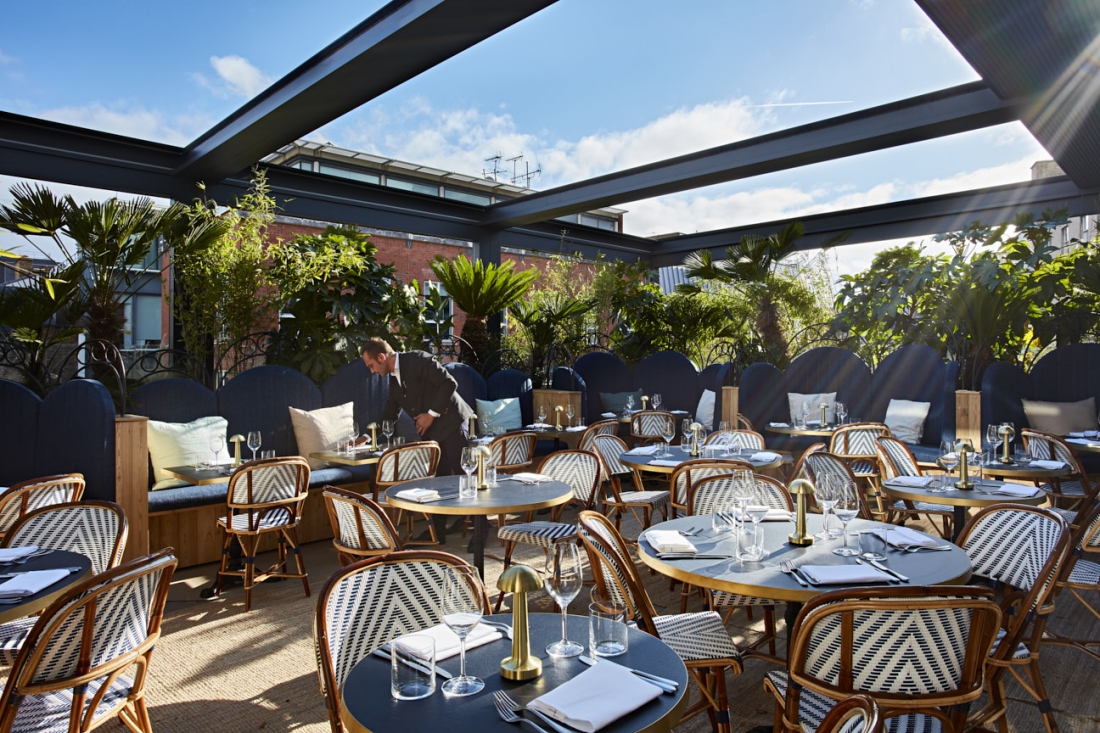 Darker colours, including opulent emerald green, have been used at basement level, creating a cosy speakeasy-style bar, complete with a tiled bar and red velvet seating booths.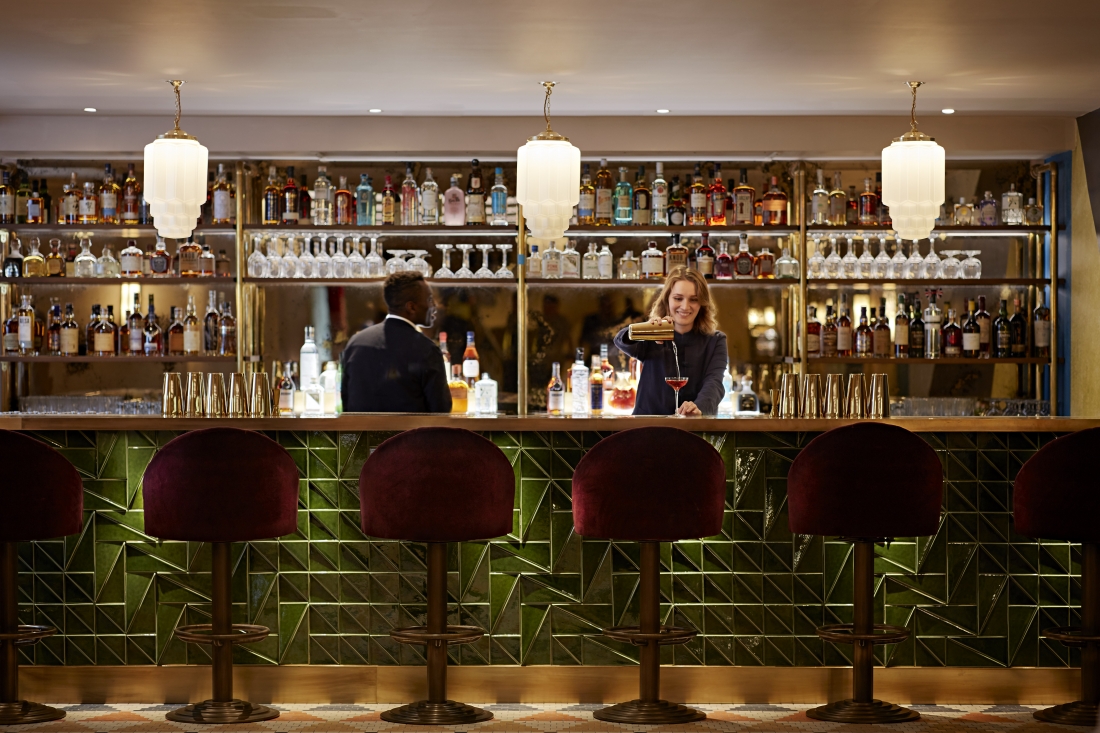 Sustainability has been a key consideration in the building's design. Hemp from Cambridgeshire has been used to replace traditional plaster, patented hydroponic walls offer a more sustainable option to vertical green walls through intelligent water management, and the building's two lifts use energy in a similar way to a hybrid or Tesla car, by storing energy from the descent in order to power the ascent.