Bompas & Parr create world's first vegan hotel suite using only plant-based materials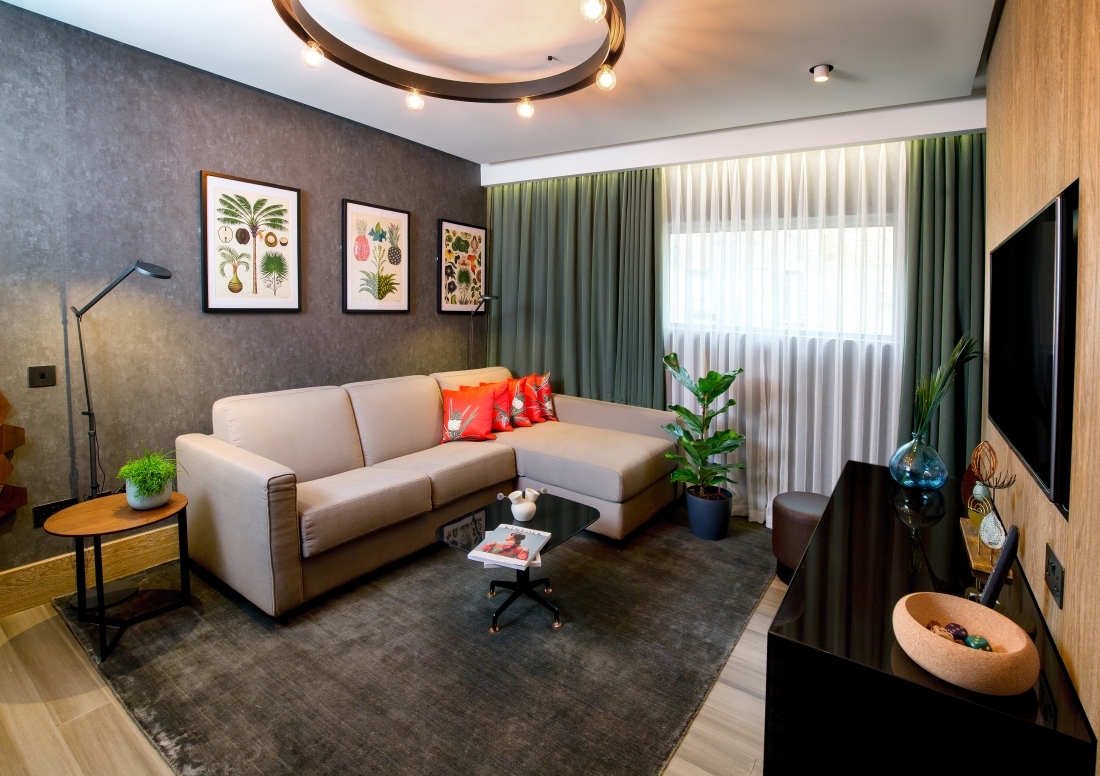 Creative studio Bompas & Parr has designed a vegan hotel suite at a London hotel, avoiding the use of leather, wool or feathers in any of the interior design.
The company, keen to show that veganism is "no longer only a dining trend", has teamed up with Hilton Bankside to create a dedicated suite, believed to be the first in the world, using only plant-based materials.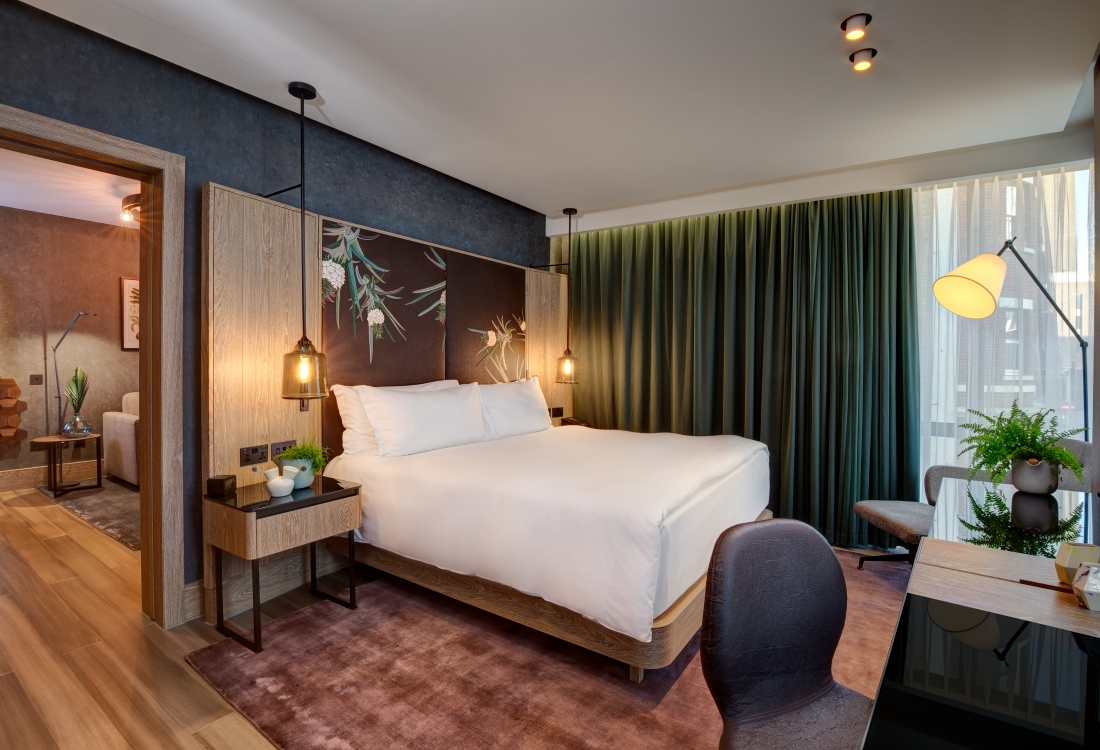 Comprising a bedroom with bathroom and lounge area, the room will be a permanent fixture at the hotel, with plans to refurbish more rooms if the concept proves successful.
Guests receive a vegan experience from the moment they arrive with an allocated area for check-in, complete with chairs covered in Piñatex, a vegan-friendly fruit leather.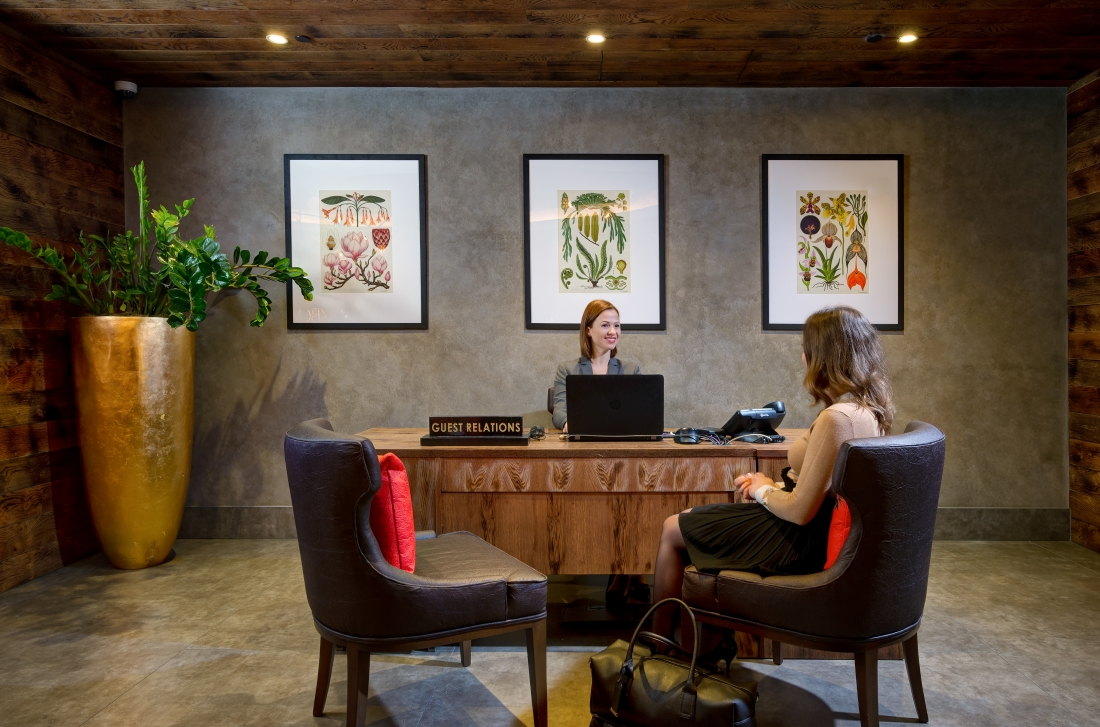 In the suite itself, Piñatex, made from the fibre in pineapple leaves, has been used to upholster seating and soft furnishings.
The pineapple theme continues in the artwork and serves as a nod to local history - when first imported into London it was sold at nearby Borough market, just a few minutes walk from the hotel.
In the bedroom, muted charcoals are complemented by pine-greens, mochas, red cushions and a flower-embroidered headboard by artist Emily Potter.
Carpets are made from cotton instead of wool, and organic buckwheat, millet seeds and bamboo fibres replace the typical feather stuffing in pillows.
Toiletries are also free of animal products and supplied in recycling packaging, desk stationery is made from vegan-friendly materials and when guests leave, housekeeping uses eco-friendly cleaning products to spruce up the room.