Solo Arquitetos creates The Lake House in Brazil, inspired by its natural surroundings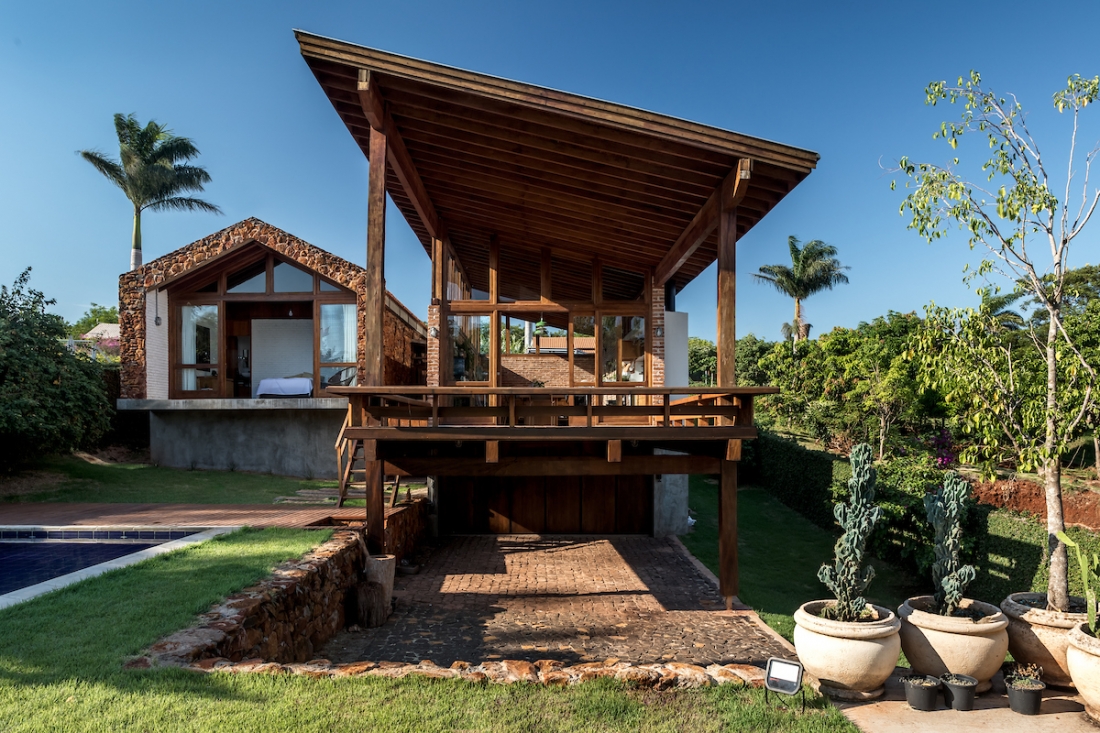 Brazilian studio, Solo Arquitetos, has just completed The Lake House – a holiday home inspired by its surroundings in Alvorada do Sul, Paraná, Brazil.
Situated next to the Paranapanema River, the architecture and interior design of "Casa do Lago" not only makes the most of its large plot, but it also appreciates the beautiful view over the wetlands of the river and nearby woodland.
There are two main blocks to the building, both rectangular in shape and slightly misaligned, to create "movement and independence". The first, is closer to the entrance of the site, providing quick access and privacy for the three bedrooms. The highlight is the main suite, which overlooks the property and the river, framed by the opening in front of the bed.
The second part of the building overlooks the pool and the generous back garden, connecting inside and outside through an elevated wooden deck. This block works as a pavilion, hosting living, dining and kitchen. "The open plan allows not only a dynamic use of these spaces but also an unblocked view to the river from anywhere inside," explains Solo Arquitetos.
But the main highlight of this house is its use of materials. The first block was finished using stones extracted from the site before construction, adding a beautiful layer of the region's natural red colours to the project.
Whereas the second building was created using bricks from an old factory owned by the family, which were disassembled carefully for their new holiday home.