SowdenLight throws some Shades.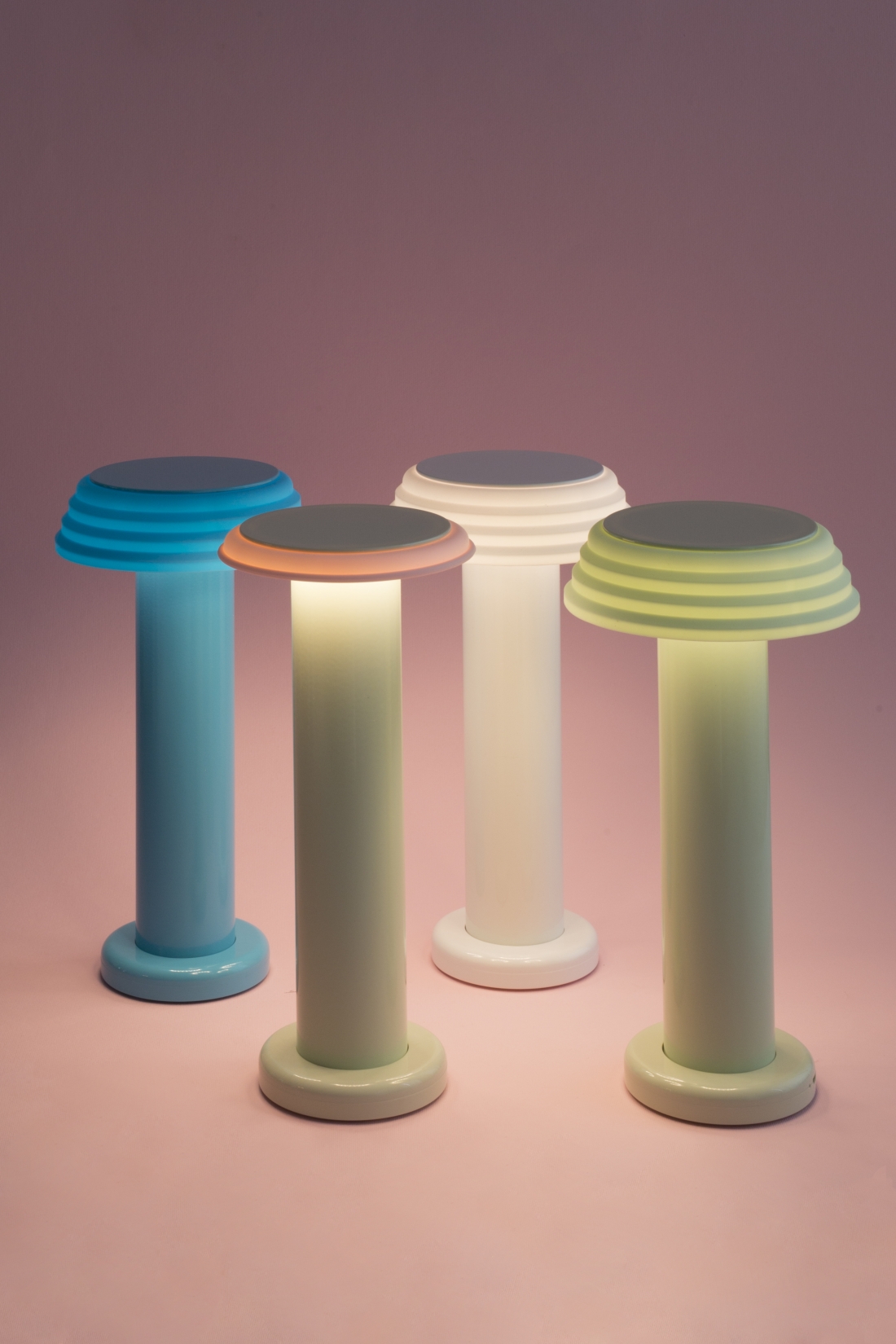 SowdenLight presents SHADES, a collection of lamps with multiple configuration possibilities.
This is thanks to the modularity of the silicone components, a fabulous material for the diffusion of light and to hold bright colour, while being washable for ease of maintenance.
The result of the research George Sowden's studio carried out during 2020, the range includes pendant lamps, table lamps, floor lamps and battery lamps for indoor and outdoor use.
The illumination source is standard LED lightbulbs (except for the battery lamp, which uses a specific LED circuit).
With a trend-led colour palette of 60s and 70s shades (no pun intended), this neat collection will, quite literally, brighten up any space.