Meet the maker: Reiko Kaneko.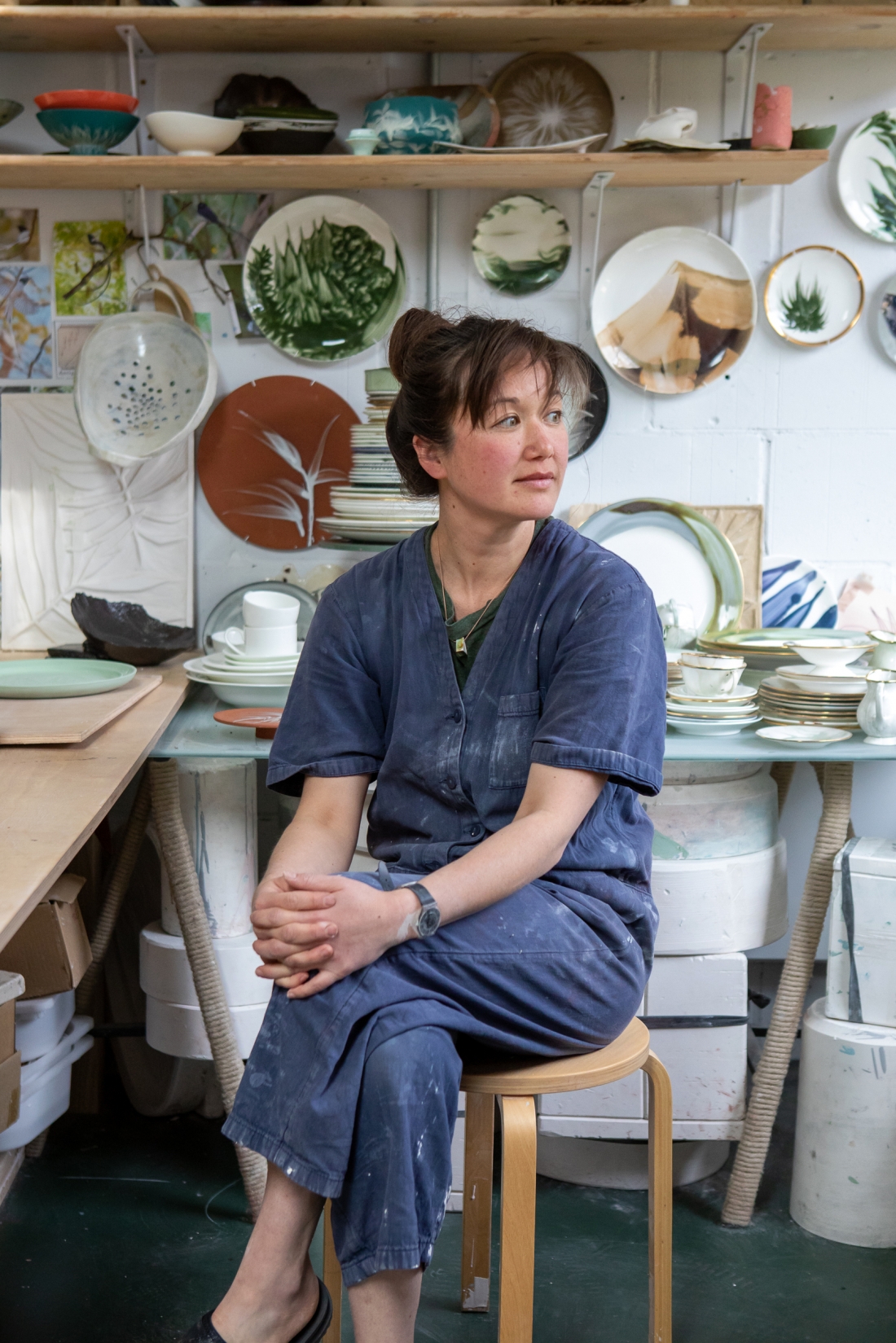 An accomplished ceramicist and designer, Reiko Kaneko has been creating ceramic designs since 2007.
Crafting pieces at various scales, she embraces a range of forms, such as tableware and lighting, and employs a number of techniques. Kaneko specialises in fine bone china, and has found success in experimenting with stoneware, terracotta, porcelain, and more. Her work often makes references to nature, from botany to the sea, and above all demonstrates a Japanese sense of quiet beauty.
Japan-raised, Reiko Kaneko studied at Central Saint Martins, establishing her London-based creative studio after graduation. In 2012, she moved to Stoke-on-Trent, a city famed for its pottery industry. It was there that Kaneko honed her craft and found the opportunity to oversee all aspects of her studio's output. She later returned to London, building a garden studio in 2019 in her north London home.
Kaneko continues to maintain a close connection with Stoke-on-Trent, operating her studio on a smaller scale and tutoring on a part-time basis on Staffordshire University's MA in Ceramics. Between London and Stoke-on-Trent, she enjoys the best of both worlds: London with its bustle and connections to friends and family; Stoke-on-Trent with its ceramic heritage and art school environment.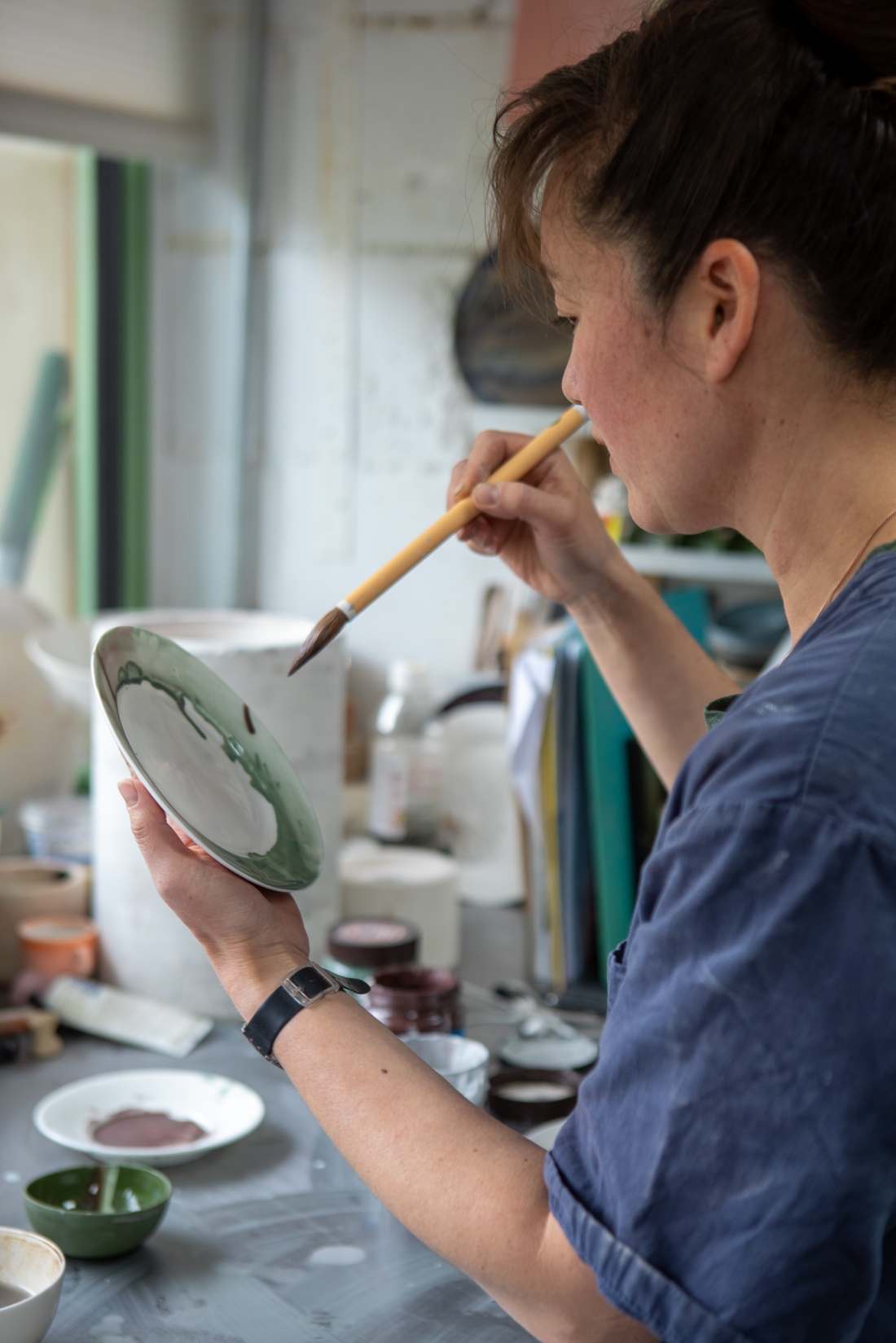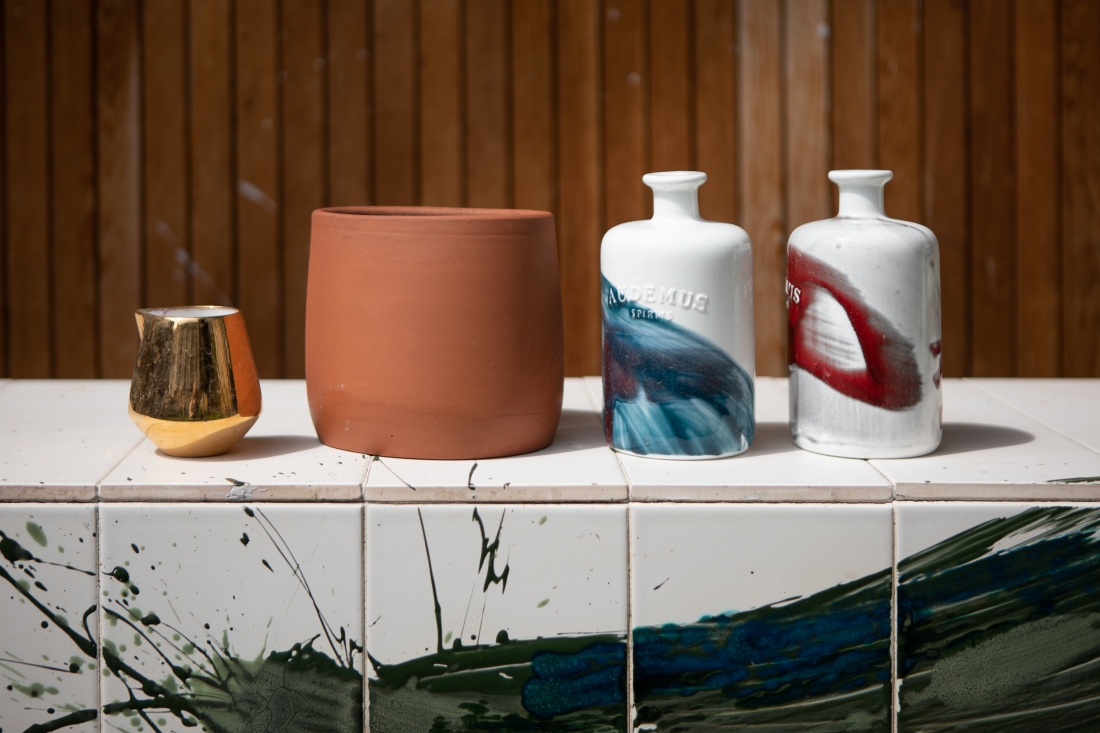 In conversation with Reiko Kaneko, it is clear she has a passion for the making of ceramics and is an advocate for creativity in education. With many plates spinning, Kaneko has no real separation between her work-life and home-life (home is just a few steps along the garden path from her studio). She does say that one benefit of this is "the ability to experiment more and potter about in the garden while waiting for ceramics to dry." While many people will visualise a potter as someone toiling patiently at a wheel, Kaneko describes herself as an "impatient person". The "making side" of ceramics is what she most enjoys. She is currently busy with work for restaurants: "At the moment I'm creating tableware for restaurants, using glazed decoration and gold gilding," Kaneko explains. "I'm continuing to work on tableware shapes for "The Fat Duck". I've been working with this restaurant for twelve years now and the ongoing relationship is important to me."
"I've worked with Kintsugi [the Japanese art of piecing together broken pottery with a gold lacquer]. Kintsugi draws on the principles of wabi-sabi, with its appreciation for the imperfect and the natural. I believe beauty is everywhere and I very much see beauty in cracks and imperfections. Interestingly, Europeans seem to be more intrigued by Kintsugi than Japanese people—the art form is better known here than in Japan. Perhaps it's a reaction in the West against perfection.
"During lockdown, the London Flower School got in touch. They teach floristry and saw the work I'd been doing with Kintsugi. I'm now working on a series of Ikebana vessels for them [Ikebana is the art of Japanese flower arrangement]. The vessels are built with broken ceramics, using pieces that would otherwise have been discarded, because of mistakes and flaws. I think this approach is even more important since the covid pandemic—Kintsugi is a way of visualising mends and embracing imperfections."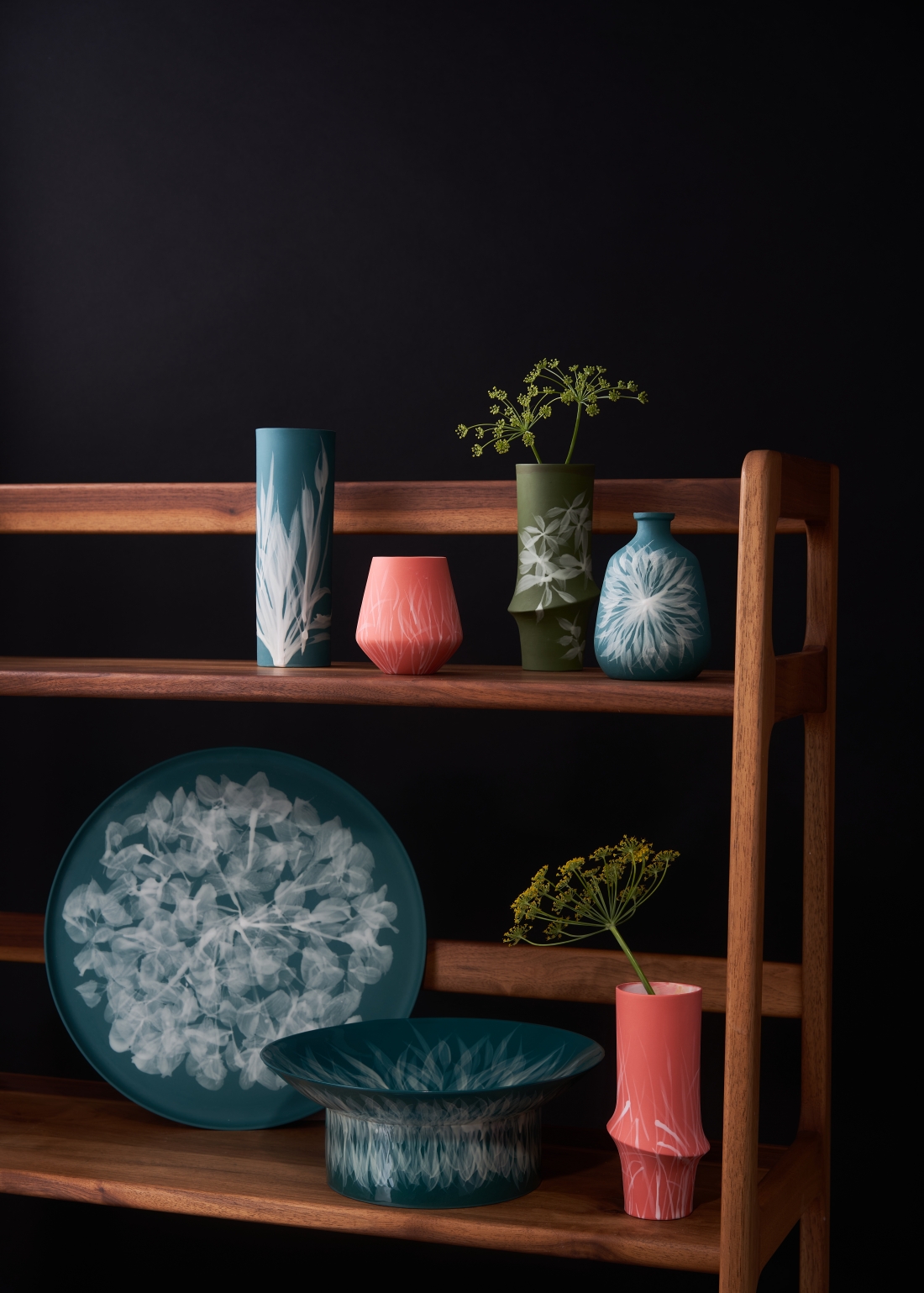 During August 2021, British manufacturer and retailer SCP presented 'Botanical Studies' at its East London shop. A beautifully curated window display, 'Botanical Studies' showcased Reiko Kaneko's newly designed vases, plates, and bowls. Kaneko has been creating designs for SCP since 2013: "The Botanical collection is inspired by my garden studio," she says, "and is decorated with flora and fauna."
Recently, Kaneko has been studying the pâte-sur-pâte technique, a French term meaning 'paste-on-paste'. Using this technique, successive layers of white slip are applied with a brush to a low-fired, unglazed object. Pâte-sur-pâte originated in 1850 in Sèvres, France, and was refined by the ceramic maker Marc-Louis Solon. In the late 19th century, Solon introduced the technique to Mintons, a European leader in ceramic design, based in Stoke-on-Trent. Several of the pieces in Kaneko's Botanical collection were made using the classic pâte-sur-pâte technique, something she further developed with the application of a digital process. This process produces an effect that Kaneko describes as "ghostly". Works such as Kaneko's Botanical 'dahlia' vases and the Botanical 'hydrangea' and 'fern' plates, are testament to her technical prowess.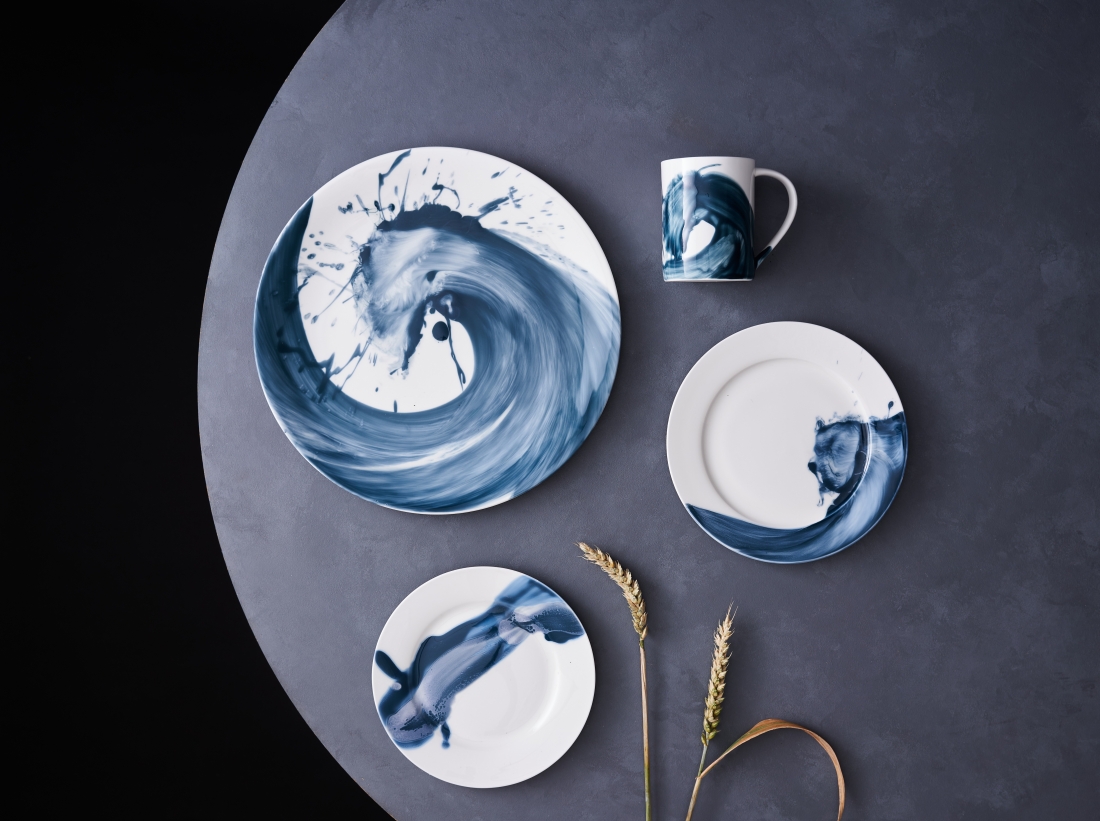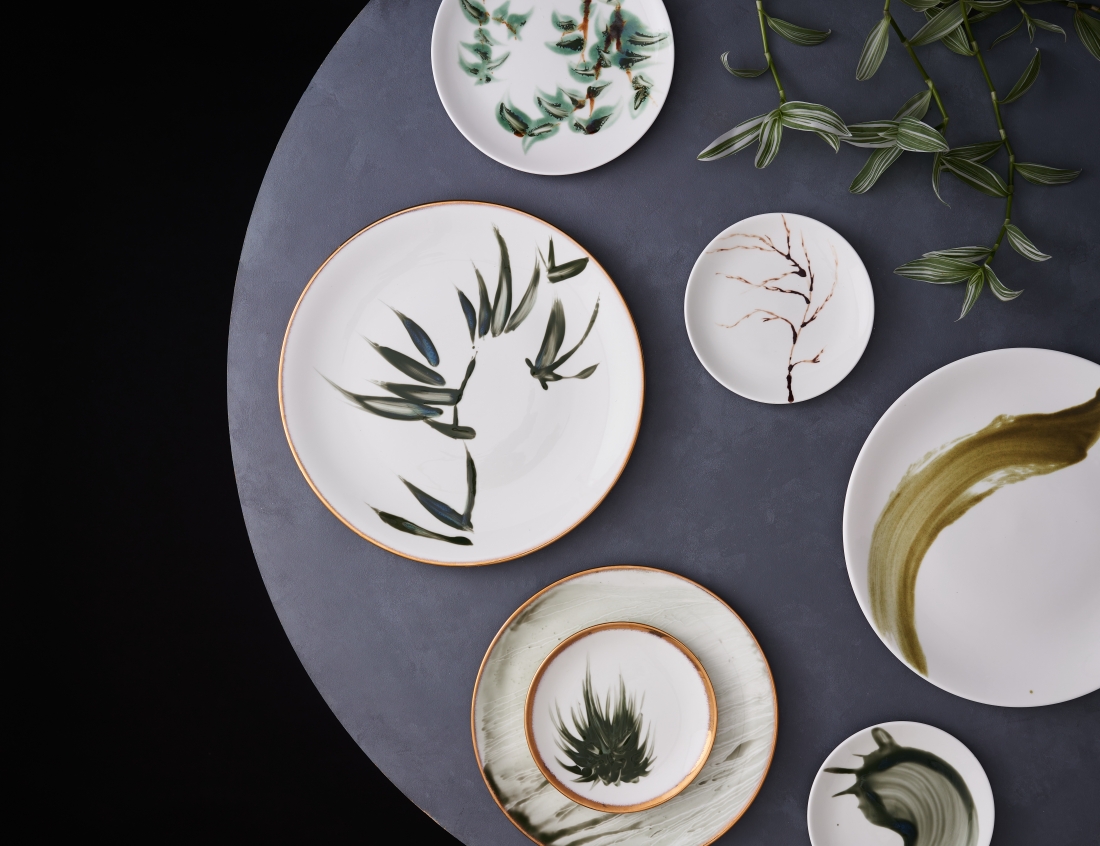 Reiko Kaneko accepts that making ceramics requires a large amount of energy consumption. Sustainability is on the mind of many consumers and craft makers: "I like to know where my materials come from and to know, for example, that my gold is ethically sourced," Kaneko explains. "If I think about bone china, it's used a lot in Stoke-on-Trent and is a material I'm in love with. Half of bone china is made from bone ash, a waste resource from the meat industry.
"As questionable as certain areas of that industry might be, there's a real conversation to be had about the origins of materials, mining, and waste as a resource aspect. Bone china's strength is perfect for hospitality and extremely functional. To use waste material in this traditional, tried-and-tested way, might throw up a lot of questions, but the future of materials is something I'm fascinated in." Kaneko believes that environmental scrutiny is important and as a maker, she is conscious of her own impact on the environment, particularly in her use of glazes. More recently, Kaneko has been fine-tuning her 'glaze chemistry'.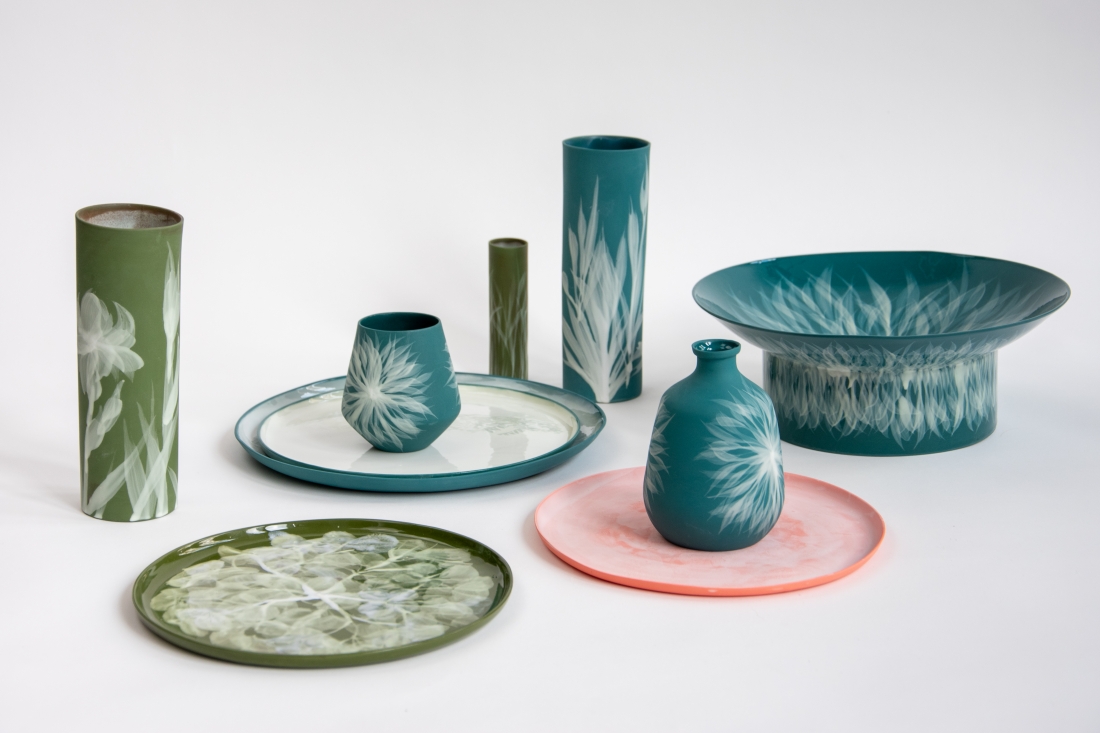 In addition to her work as a ceramicist, Kaneko is also a tutor on Staffordshire University's MA in Ceramics, a position she finds particularly fulfilling: "I love teaching," Kaneko remarks, "but things have been particularly difficult for the students, owing to the pandemic. My desire is to enable them to achieve what they want, from fine arts to industrial ceramics."
Kaneko is a huge fan of art schools and believes creativity is underrated, with arts and culture greatly impacted, and indeed overlooked, during the coronavirus lockdowns. She feels politicians need a much better understanding of the power of art and its benefits to society. Stoke-on-Trent is at the centre of the UK's ceramic industry and benefits from having a course such as Staffordshire University's MA in Ceramics.
"It is also a wonderful thing for Stoke-on-Trent to have the Clay College, the British Ceramics Biennial, and Wedgwood, alongside the wider industry", says Kaneko. "The pottery industries in the city co-habit and work together, and I think cooperation and collaboration are key to a better future." This commitment is part of Stoke-on-Trent's revival as a pottery centre.
For Reiko Kaneko, creating connections is extremely meaningful. Through her ceramic designs, she connects with the mind, heart, and soul. Moreover, she enjoys solving problems with the help of ceramics, in a way that offers a sense of satisfaction and fulfilment.