SpaceInvader reimagines the future workplace for Tosca Debt Capital's Manchester HQ.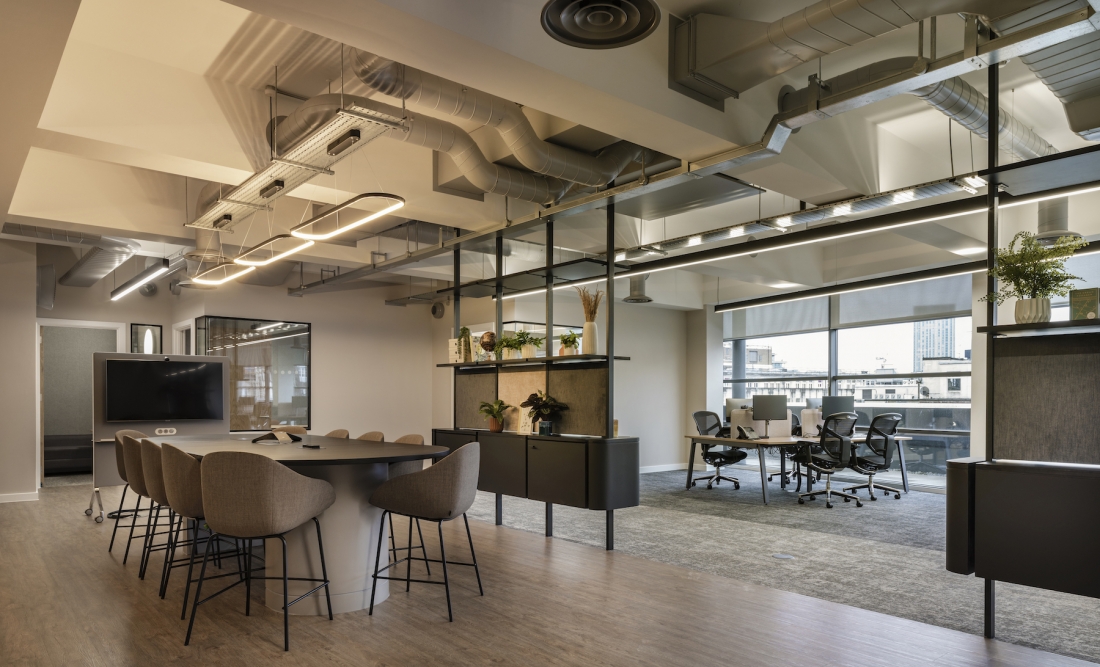 SpaceInvader has completed a boutique, 2,000 sq ft workspace for Manchester-based Tosca Debt Capital on the 5th floor of the Helical-owned Trinity Building on the city's John Dalton Street.
Not only was this a fast turnaround scheme, commissioned in July 2020, but it was designed and delivered by the SpaceInvader and wider installation team during lockdown and semi-lockdown, proving what could still be achieved under such exacting pandemic conditions.
Tosca Debt Capital is a financial services company that brings additional, complementary debt funding options to regional markets, giving SMEs – particularly those across the Northern Powerhouse - access to institutional capital to help drive entrepreneurial ambitions. The strong relationships the company builds with management teams are said to set it apart and, with all decision-making, underwriting and portfolio management taking place from the company's Manchester base, the office's location, look and feel were crucial for its relationships with clients.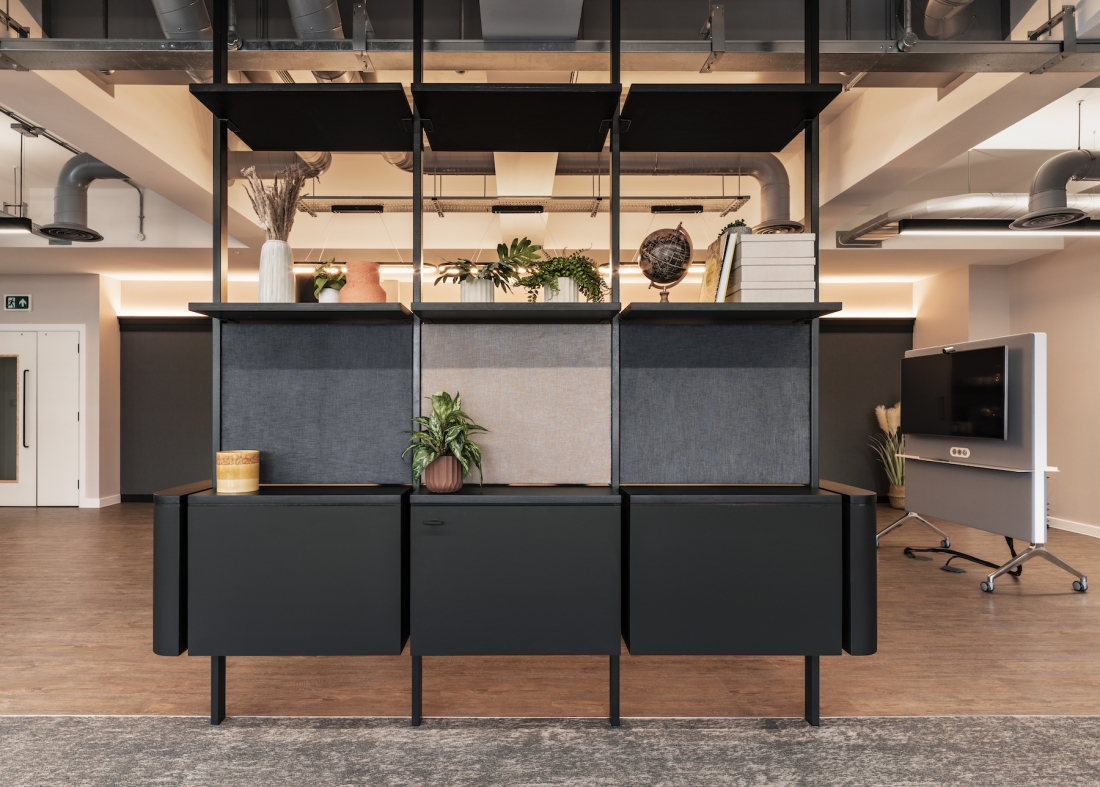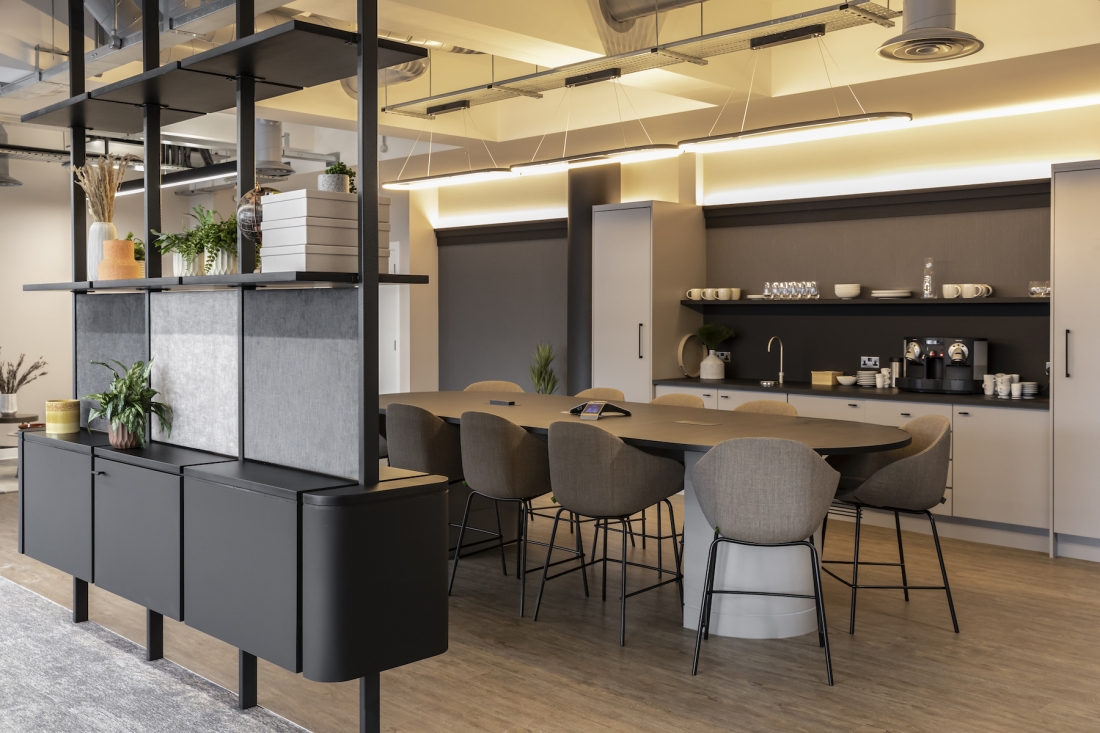 "Our client is a very forward-thinking and successful finance sector business, with a real sense of quality and style", SpaceInvader Founder John Williams commented. "It was important for them that their people could be together at their best and so the overall brief was for a lot of different spatial typologies within the 2000 sq ft overall space on the 5th floor of the Trinity building."
In terms of the design approach, the client's brand values were defined as 'experienced, professional and knowledgeable, reliable and responsive and relationship-driven'.
SpaceInvader's approach therefore was to create an interior that would reflect Tosca as a forward-facing professional company, without any kind of faddy or trend-led concept, but instead creating an understated, high-quality scheme with muted, warm tones and featuring high levels of bespoke joinery and craftsmanship to help create a quiet, sophisticated and timeless feel.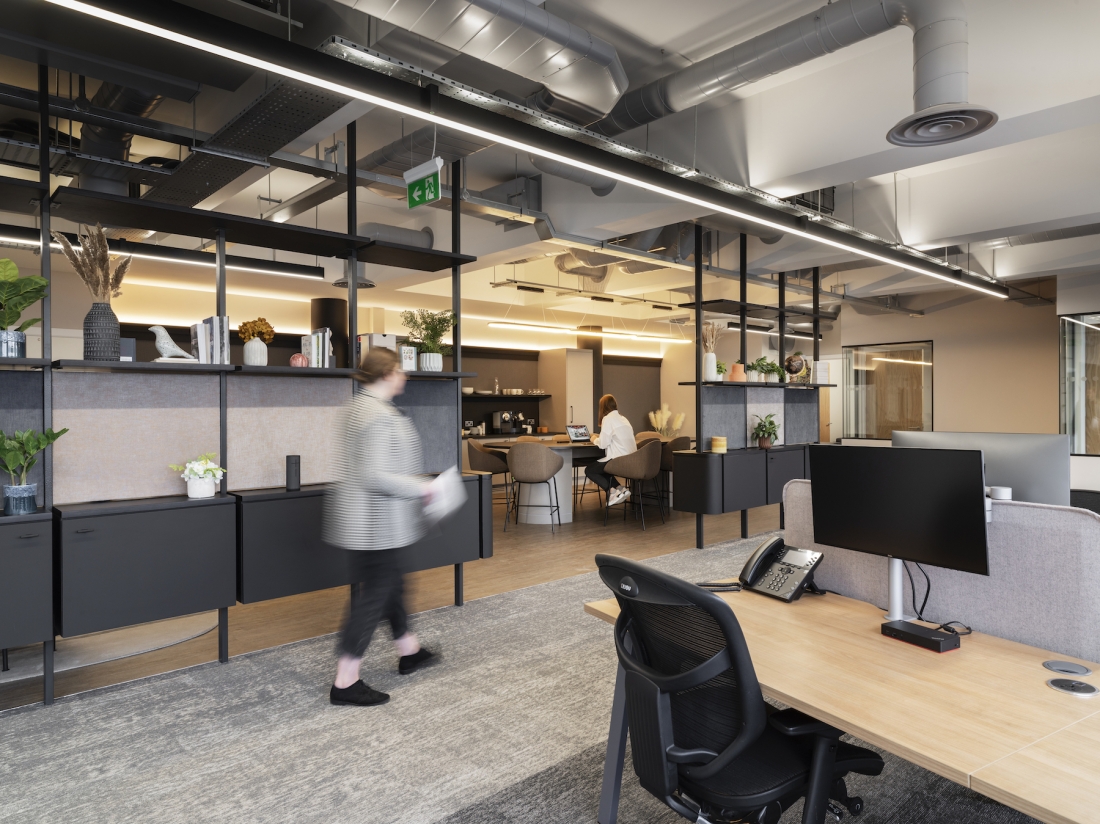 "In many ways, this project is a vision of what the future workspace will be for many companies", John Williams noted. "This is a client who has moved away from a traditional office and who briefed for a space to fit current and future needs, where the workspace becomes a hub, not only for them, but for clients too and for the businesses whose boards they serve on, with the space able to perform a multitude of tasks, ranging from meetings to focus work, one-to-one and larger collaborations, with enough space for project pin-ups and reviews, as well as spaces for breakout, hospitality and entertainment.
The overall feel is of a well-dressed, hospitality-led environment with an informally luxe feel, combined with the intimacy and scale of a domestic environment.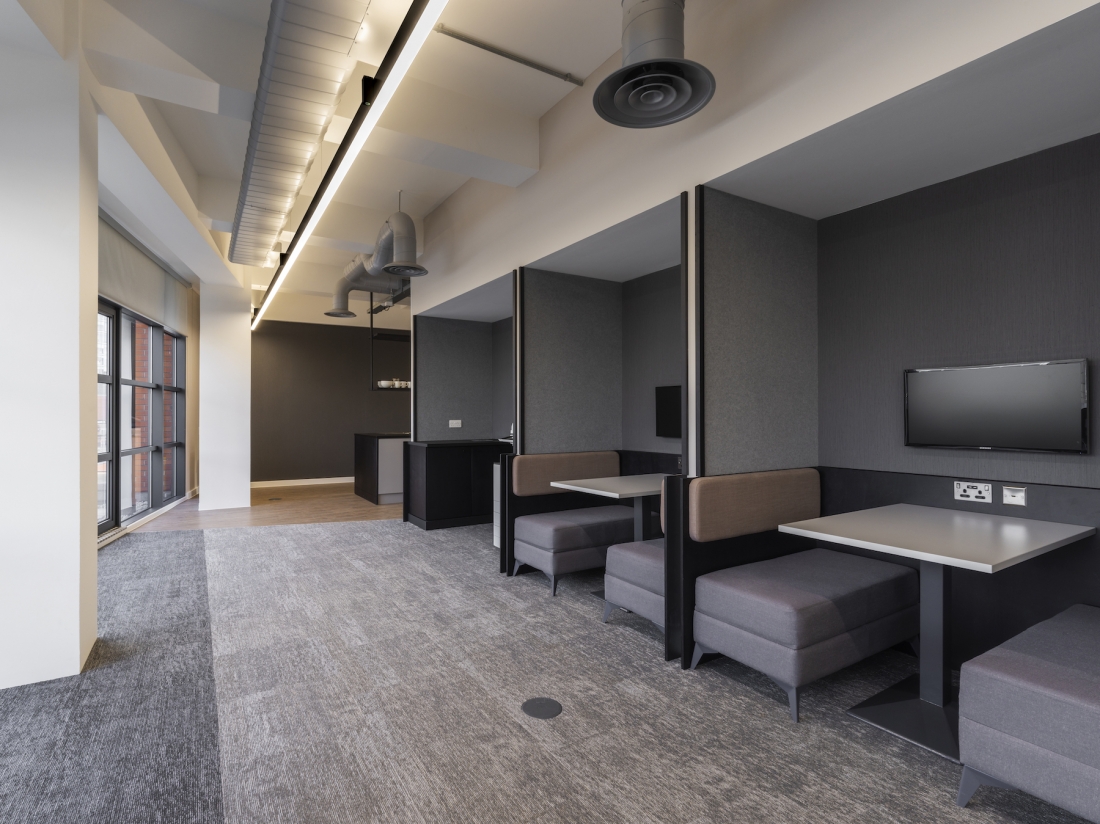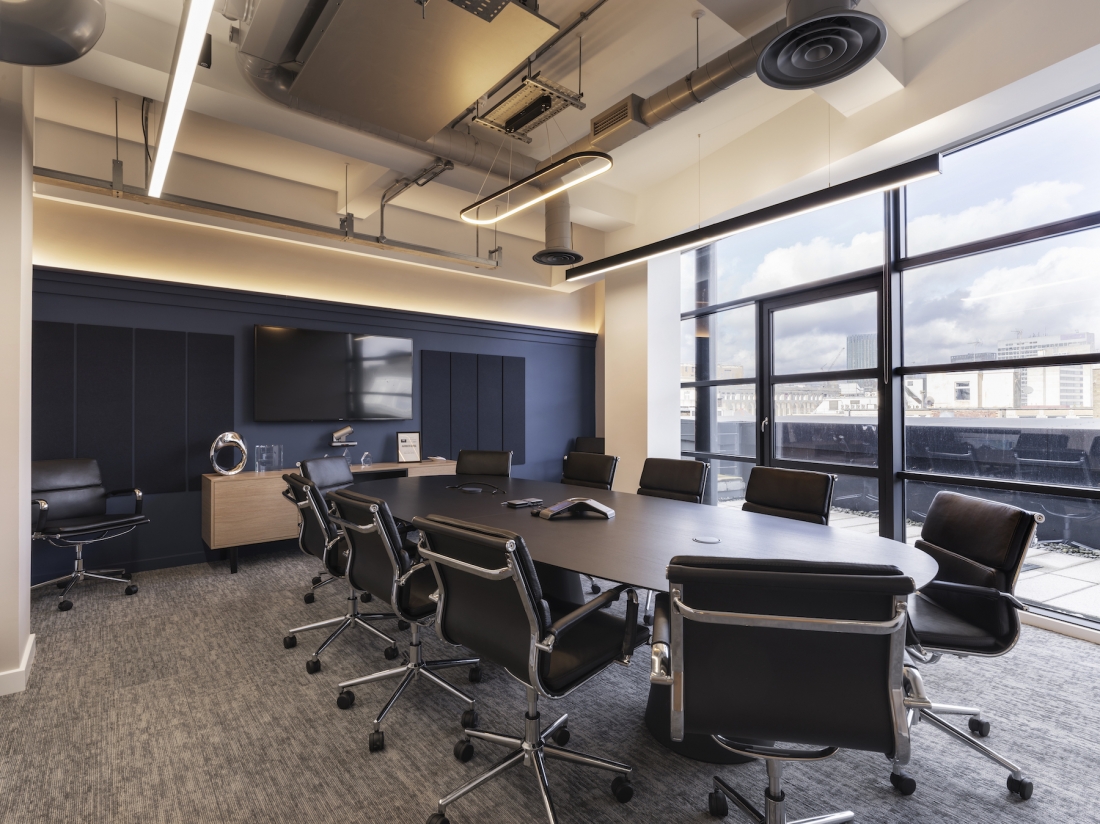 The overall space is comprised of a 5th floor split suite, with access to a roof terrace. With a prime position overlooking Manchester City Centre, the outlook and additional external terrace give the space a natural focal point. Key views were to be enhanced throughout via considered framing both in the interior spaces and out to the exterior urban landscape. To ensure views out were maximised, along with natural light ingress, the majority of the space was kept open plan with joinery used to divide areas without blocking views.
The material treatment for the scheme included warm timber tones; blue and auburn upholstery finishes and a feature deep blue paint finish set against the predominant neutral off-white. There are also neutral and textured wallpapers; deep blue and mottled grey acoustic finishes; carpet tiles in a mixture of charcoal grey and beige and a range of surface finishes, including marble, grey and black laminate, along with black-stained ply.
All images: Andrew Smith, SG Photography