Stevie Leigh of Fairhursts Design Group on being inspired by detail, unusual requests and sector crossover.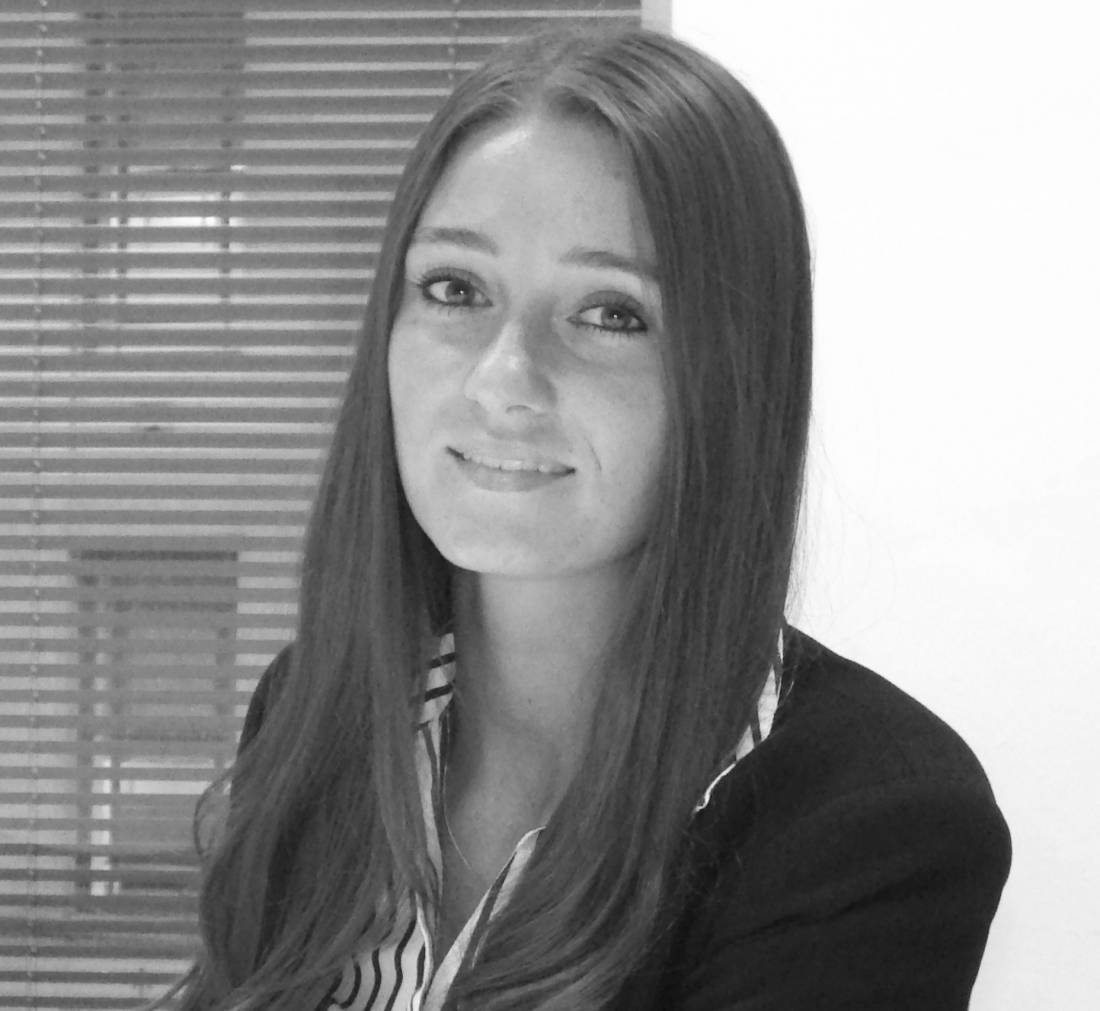 Stevie Leigh is head of interiors at The Fairhursts Design Group - one of the longest running A&D practices in the north west.
The Group now has offices in Manchester, Southampton and Cambridge, five Directors and over 65 staff. It has clients on both a nationwide and global basis, handling projects with construction values from £1m to over £200m.
Overseeing all things interior, Stevie Leigh is a crucial part of the team. We caught up with her to find out more about her inspiration, current projects and the impact of the pandemic.
Firstly, can you please introduce us to The Fairhursts Design Group?
"We are one of the oldest practices in the north west and specialise in architecture, interiors, landscaping and master planning — this year we celebrate our 125 year anniversary. We have offices in Manchester, Cambridge and Southampton and work across a wide range of sectors. We take great pride in delivering extremely complex schemes, including carbon neural buildings and conservation projects. FDG is constantly evolving and we're looking forward to what the future brings for us."
How did you get started in design?
"I've always been interested in architecture and design from a very young age, it just seemed like a clear career path for me. After I graduated, I gained a few years' experience working in Australia and upon my return I secured a couple of positions working across different sectors in Manchester before I settled at Fairhurst. Fairhurst enabled me to explore further sectors, embed myself into the property industry and expand my growing team."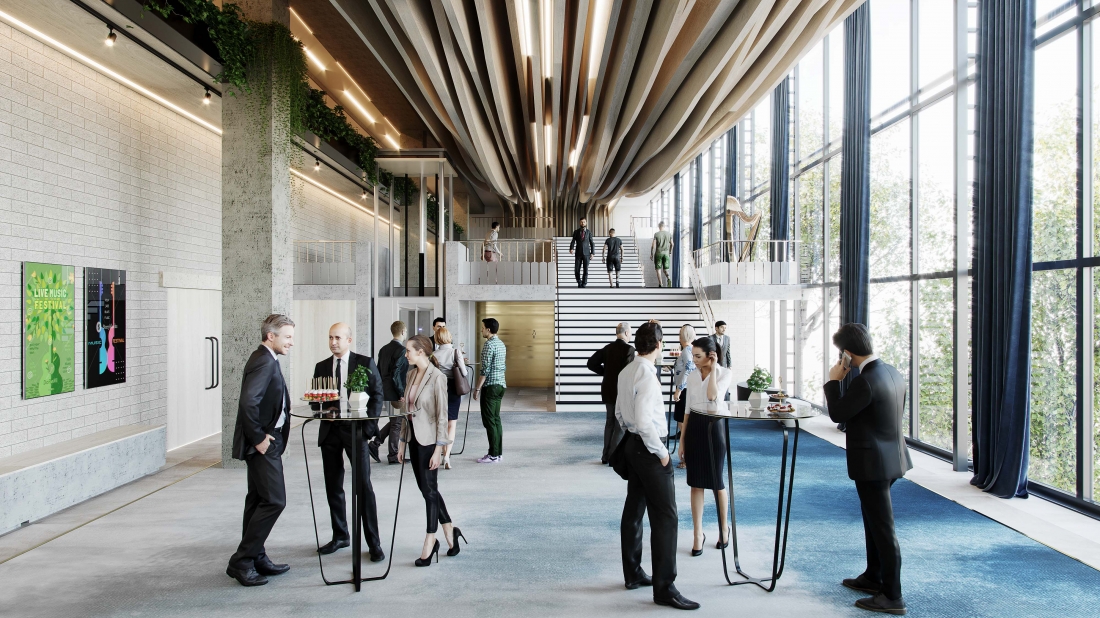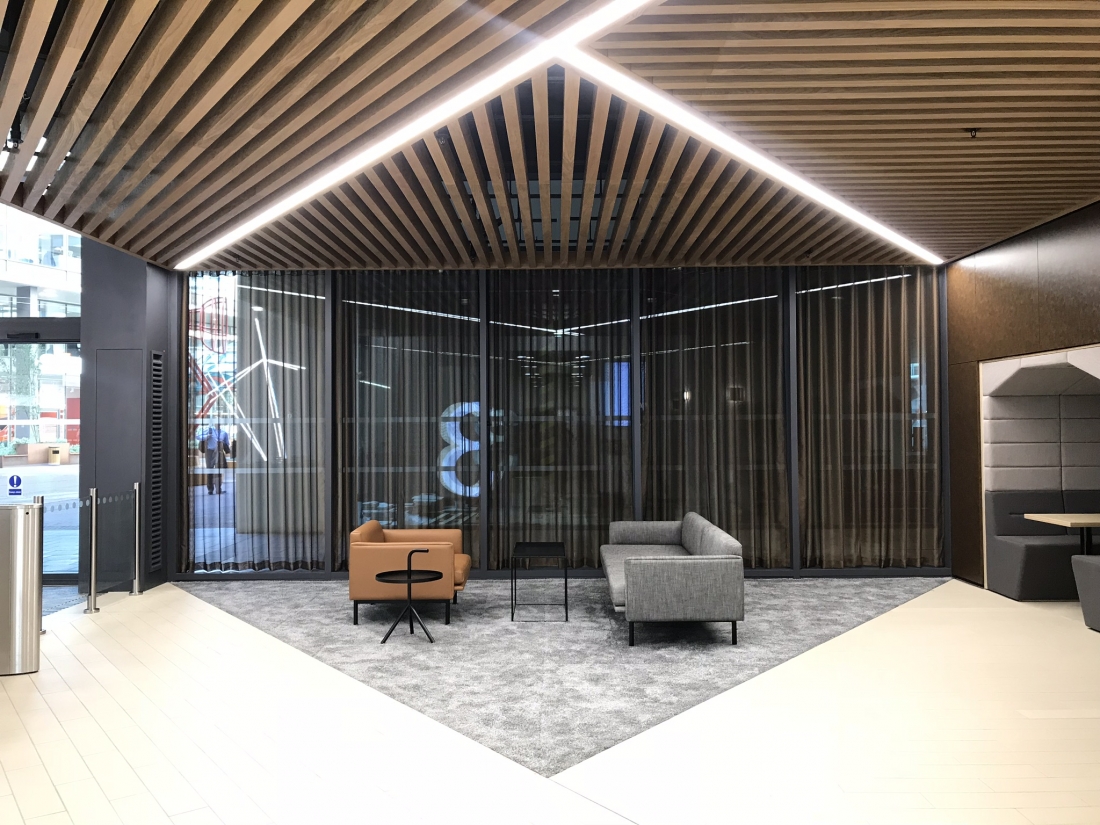 How have these different areas been affected by the current pandemic?
"Pharmaceutical and Research and Development projects have been thriving throughout the pandemic. However, we did see some Commercial, Leisure and Workplace projects halt last year, some of which are now coming back into fruition, others which were unfortunately abandoned altogether.
"As we start to migrate back to the office, I see the workplace sector becoming extremely buoyant again. The way most people work has evolved over the last few months, and this will no doubt have an impact on how we design workspaces in the future."
What's your creative process?
"A lot of people assume creativity stops after the concept has formed, however we pride ourselves on having the ability to do the both the concept and the technical delivery of our projects. In fact, we are also well-known for our delivery skills and often work on contractor-led projects from stages 2/3 to completion. It's one thing designing something that looks great, but another detailing and delivering something that reflects the concept, functions fully, stays within a - often-tight - budget and lasts the test of time."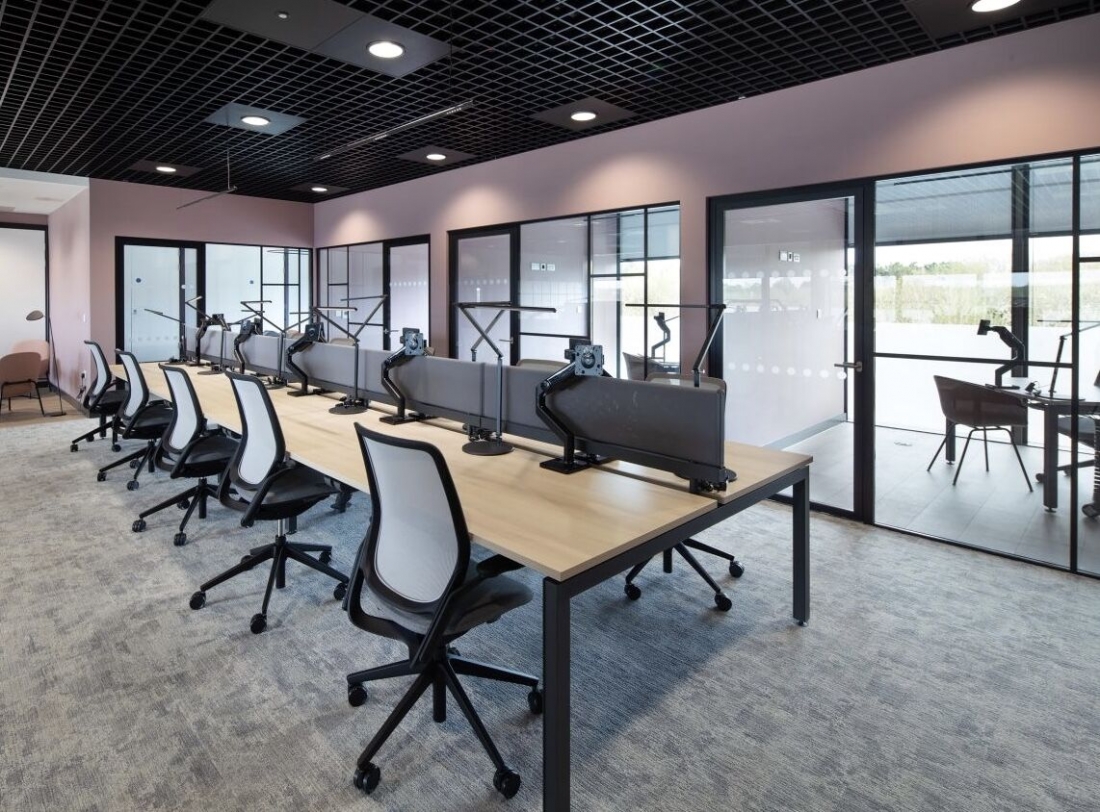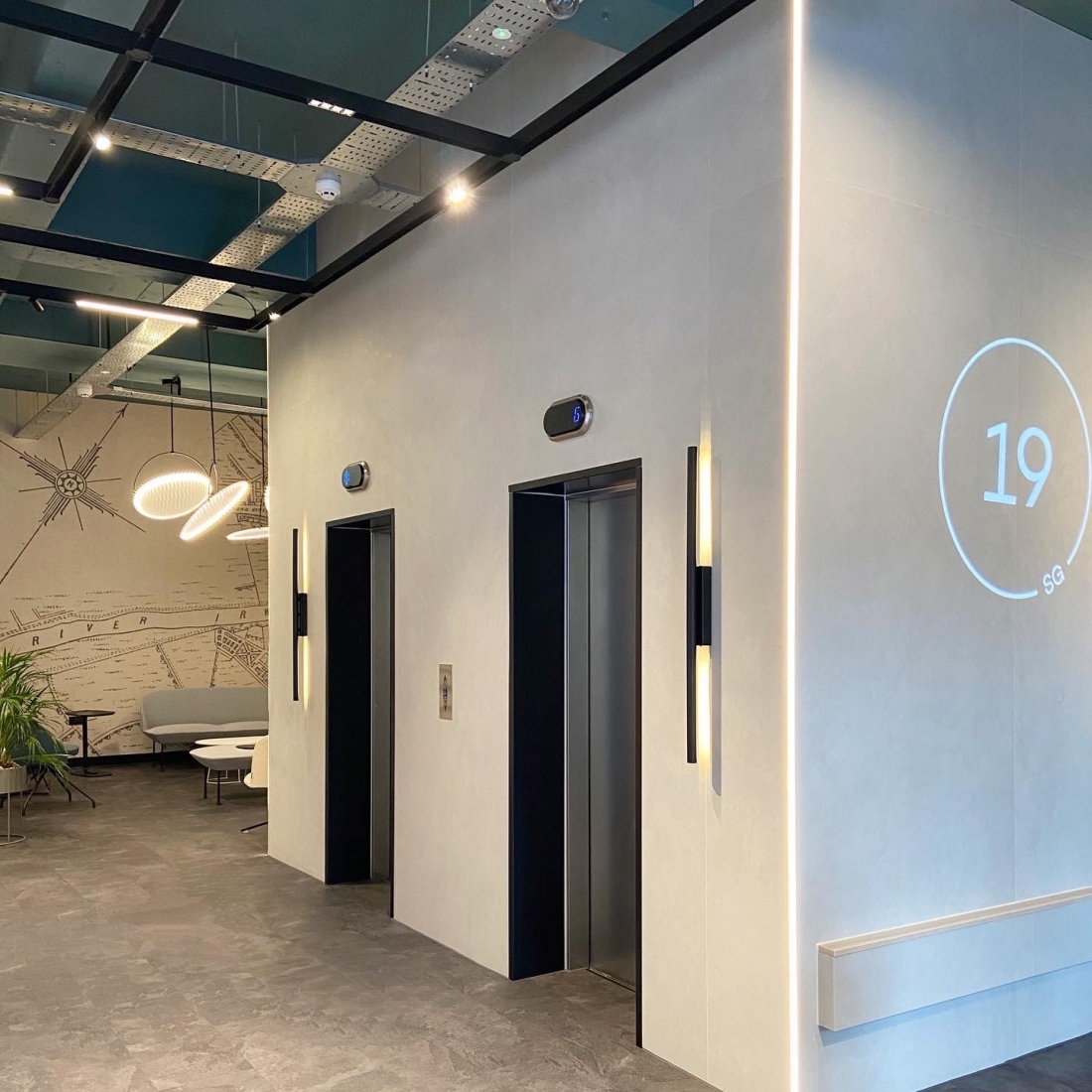 You're based in Manchester. How is the creative scene there?
"Manchester has an abundance of activities, events and places for the creatives, but I must say for architects and designers it does lack in product, furniture and general design showrooms, unlike London. Material Source's new Manchester studio will no doubt bridge this gap."
Where do you go to seek inspiration?
"Everywhere. From nature and pattern to travel, articles and of course my colleagues. I also take inspiration from historic architecture; I'm a lover of simplicity but most of all character and detail. There's just no beating a building with character.
"Speaking of character, many of Harry S. Fairhurst's buildings are still standing in Manchester, most of which are listed and have been repurposed as commercial offices. We're proud to say we've recently had the opportunity to refurbish some of them."
How important is materiality in your work?
"Hugely important, materiality is the foundation to all our designs. And we should all be more considerate when specifying; sustainability and product life cycles should be at the forefront of our decisions.
"Unfortunately, often budgets and some D&B contracts squeeze the life and quality out of schemes. Collectively, as an industry, we need to find a way to improve this. There's an extensive amount of research around the importance of materiality, which somehow needs to filter through to the wider industry."
Have you ever received a client brief that's particularly surprised you?
"I once worked for a company that specialised in ultra-luxury, bespoke homes for some of the world's most wealthy clients. This was an eye opener and initially the briefing process very much surprised me. Still now we get some unusual requests - which is quite standard when working for high-profile clients - luckily, my past-experience prepared me for that; nothing quite surprises me anymore."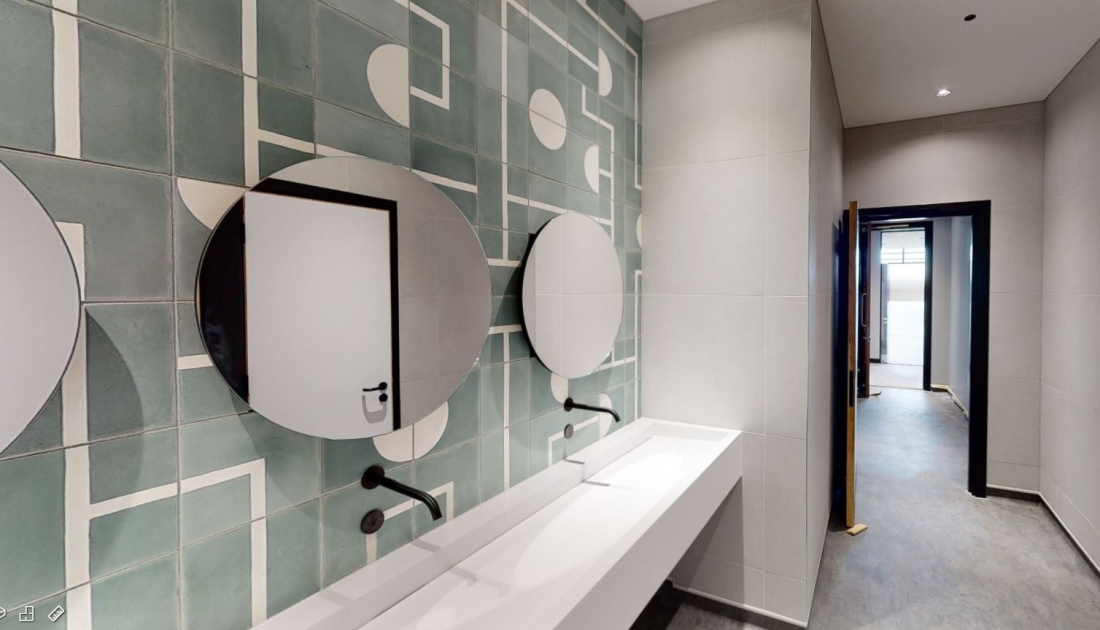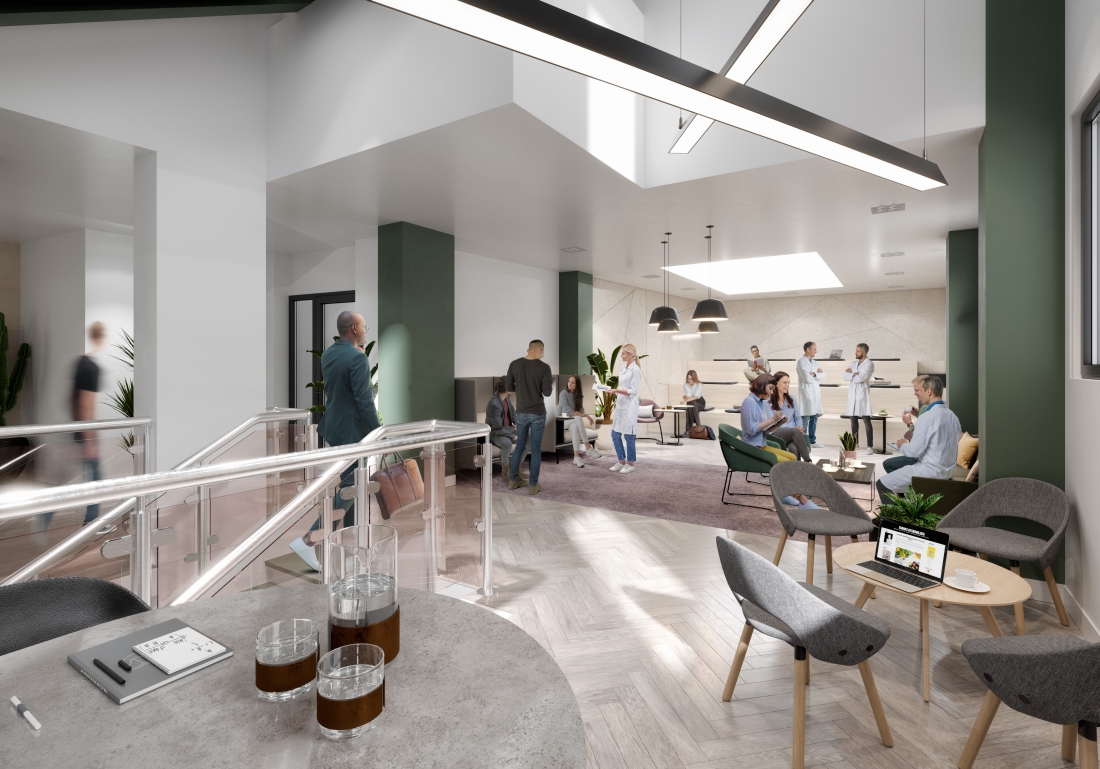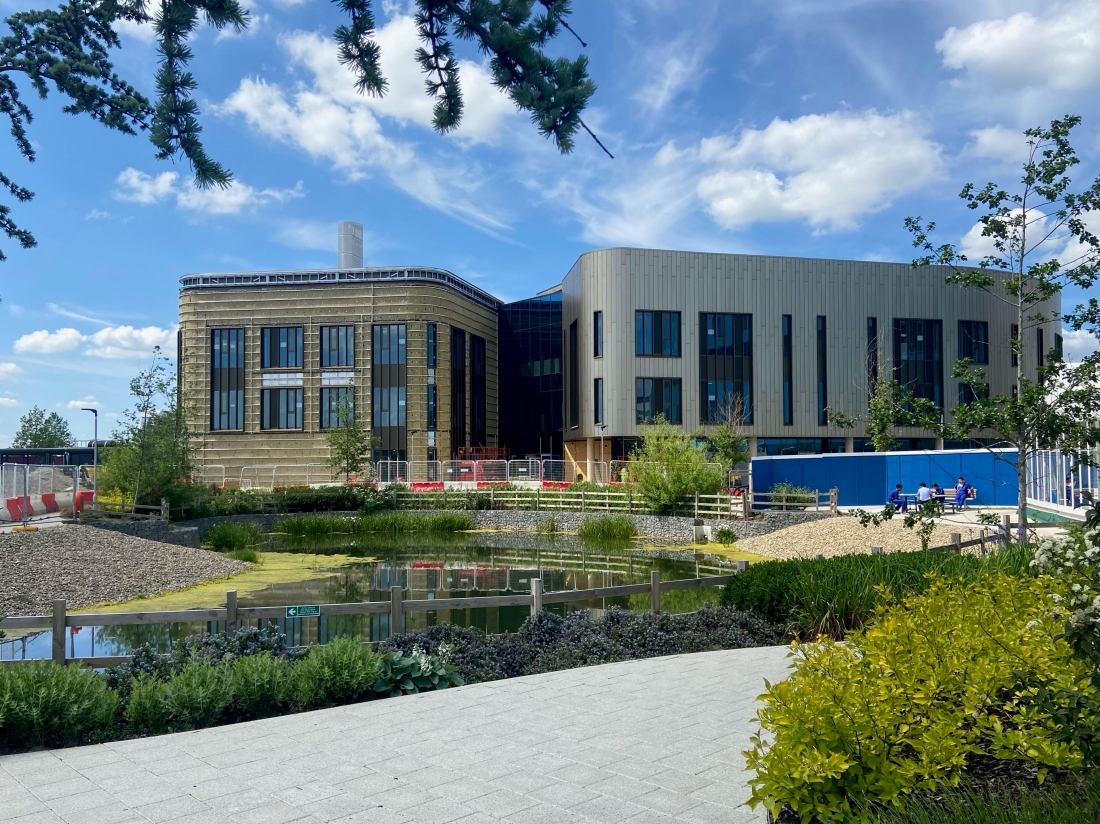 Are there any trends you're particularly influenced by at the moment?
"As I mentioned before, exploration with materials is something I'm focused on at the moment, whether that be a 'trend' or not it's extremely important. The 'Well Standard' seems to be a bit of a trend too, although it's very much based around 'good practice' and even if our clients don't wish to achieve the full accreditations/certifications like Well, Breeam or Leed, we still try to implement aspects of them into the design. I find my team and I are also influenced by colour trends, fashion, and pushing the sector boundaries, i.e., hospitality within workplace.
"Some people feel 'biophilic design' and 'hospitality within the workspace' are trends, personally I think these aspects of our designs are around to stay, whether you believe stats around the health benefits of biophilia within the workplace, no one can debate that they don't look good. And let's face it, who doesn't want a bar in their office?!"
What are you currently working on?
"We have a real mix of projects at the moment, from commercial fitouts in Greater Manchester and London, to refurbishments for Bruntwood Sci-tech at Alderley Park. We also have a couple of Higher Education projects currently onsite and many Science and Advanced Manufacturing schemes in the South of England."
And what's next?
"More of the above. I have a strong focus on business development and the future growth of the company and I'm currently working on expanding my team to work across wider sectors.
"Coming soon we have an exciting co-working scheme in Greater Manchester, several refurbishments for a premier league football club and a grade A CAT-B office in the city centre."