BDP Quadrangle + PARTISANS: 55 Yonge Street.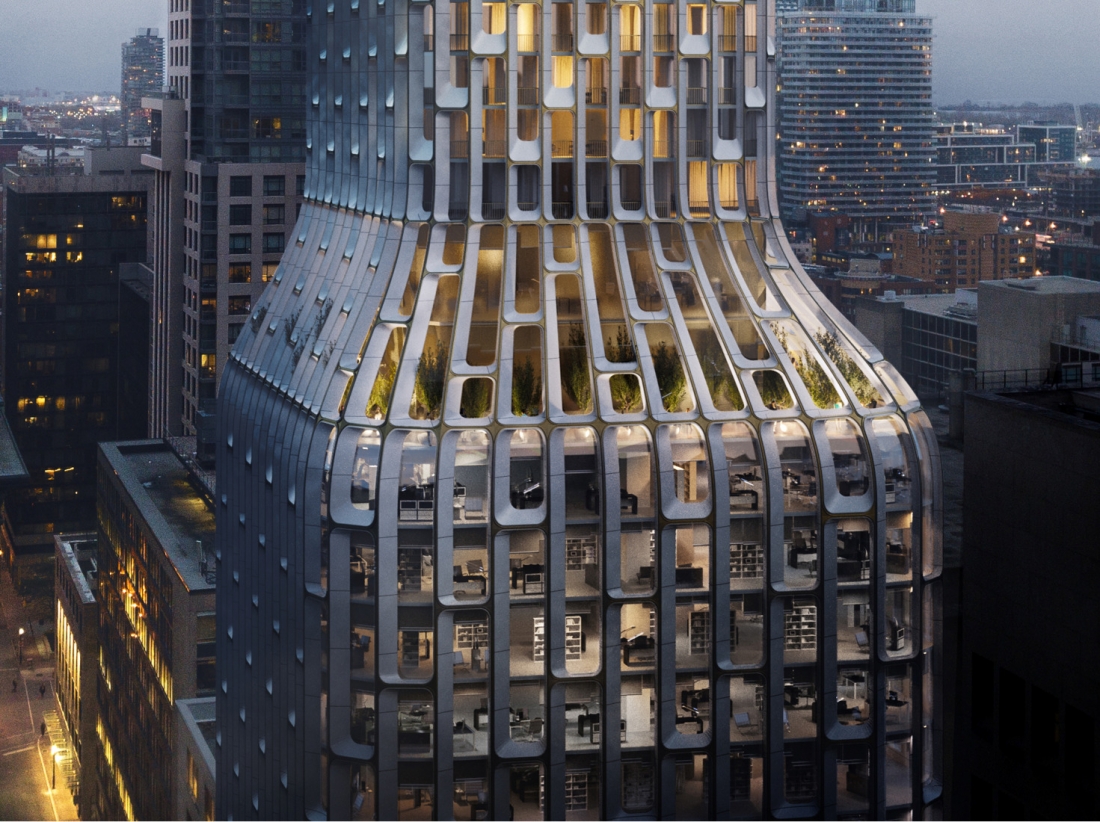 In the heart of Toronto's financial district, directly adjacent to the King Street station on the Yonge subway line, 55 Yonge is a landmark 66-storey mixed-use apartment and office tower designed by collaborating architects BDP Quadrangle and PARTISANS for H&R REIT.
The building will include approximately 500 new residential units, state-of-the-art offices, retail at grade, as well as an exceptional amenity program, which is shared with both the office and residential components. The project is a creative response to the rapid growth of vertical communities in Toronto, while achieving a design that makes a striking addition to the city skyline.
The collaboration between PARTISANS and BDP Quadrangle is based on the shared belief that together they can achieve the unexpected. The two studios came together, even before beginning conceptual design, in the belief that dovetailing their expertise would lead to outsized benefits and outcomes. 55 Yonge is also a story of legacy building, city building, and working collaboratively within Toronto's talented architecture community.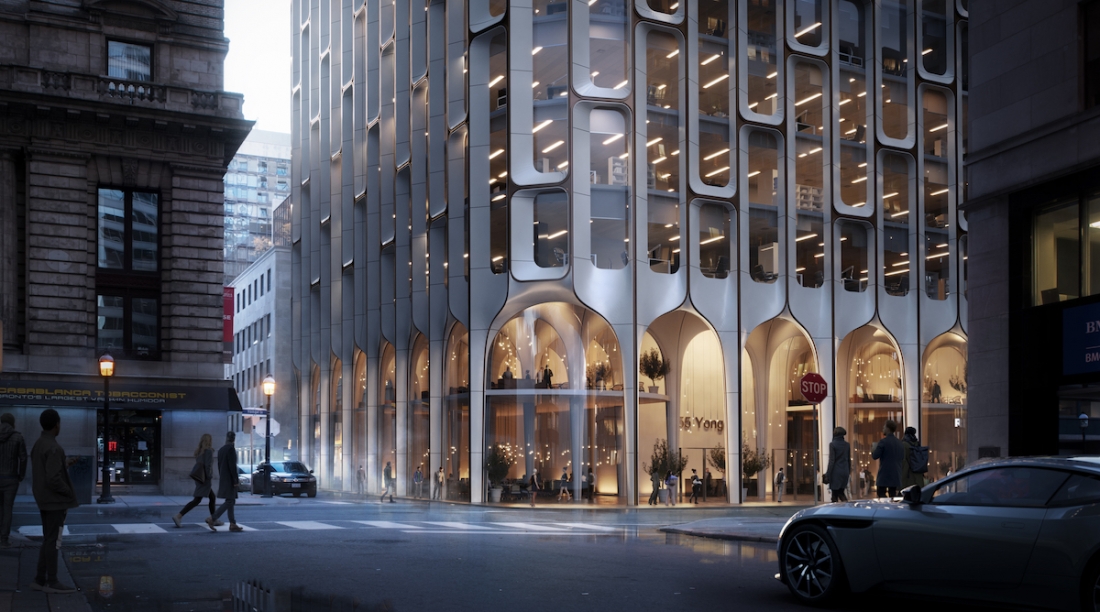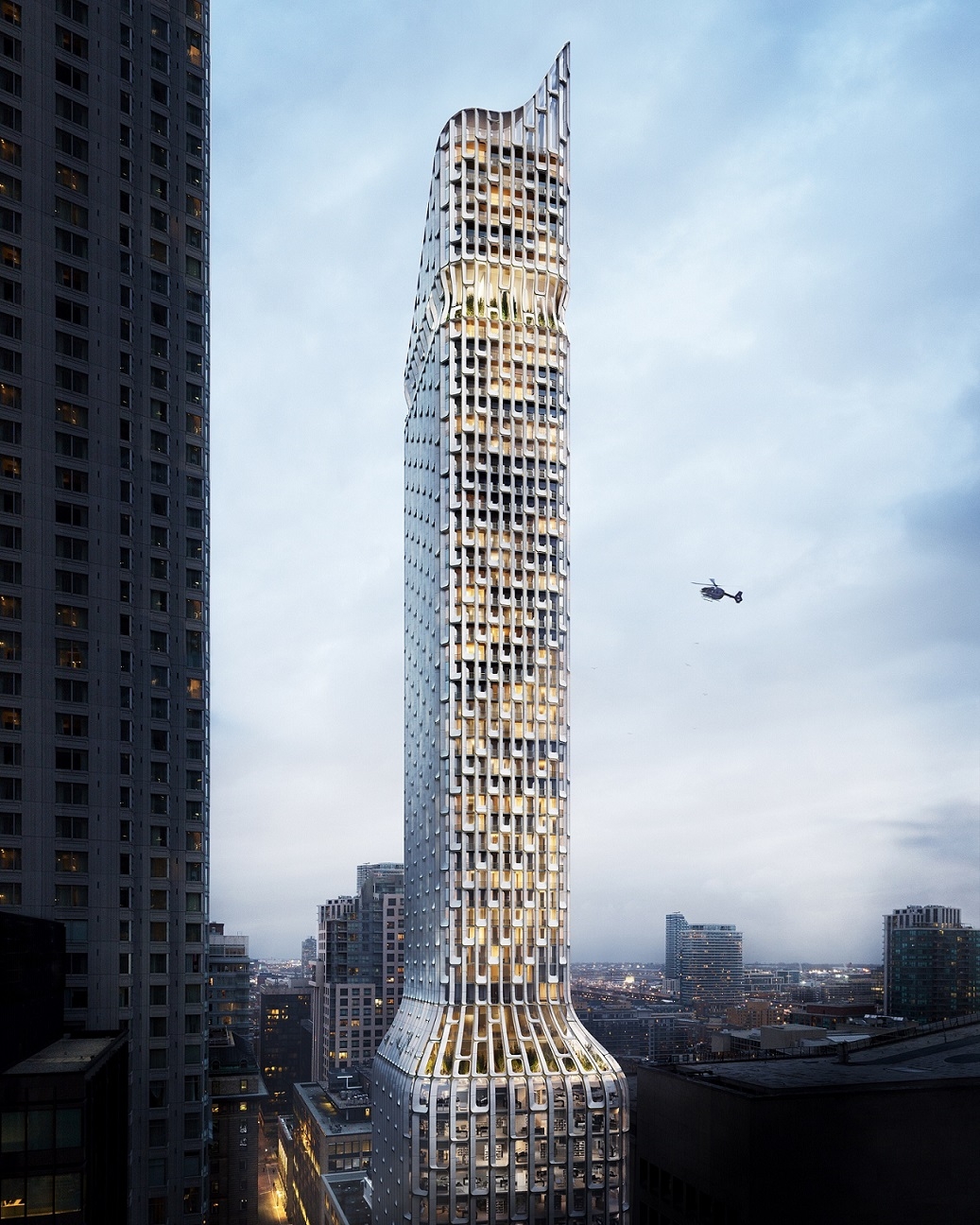 The facade of 55 Yonge marries the massing of the podium and tower into a single sinuous gesture, by treating it as a fabric — a delicate lace that drapes over the structure. The pattern of the exterior panels is designed to adapt and modulate solar gain through shifting depending on its location on the building. At its crown, the tower culminates in a series of stepped terraces offering spectacular views, which have been sculpted to minimise shadow impacts on the grounds of a nearby landmark place of worship, The Cathedral Church of St. James.
The building's facade gracefully touches the ground on 26-foot-tall tapered columns that frame large expanses of glass, allowing the street to extend visually into the grand lobby for the retail, residential and office tenants as well as visitors and passers-by. The transparency of the two-level lobby creates a welcoming space for the public as well as an unconfined aesthetic at street level.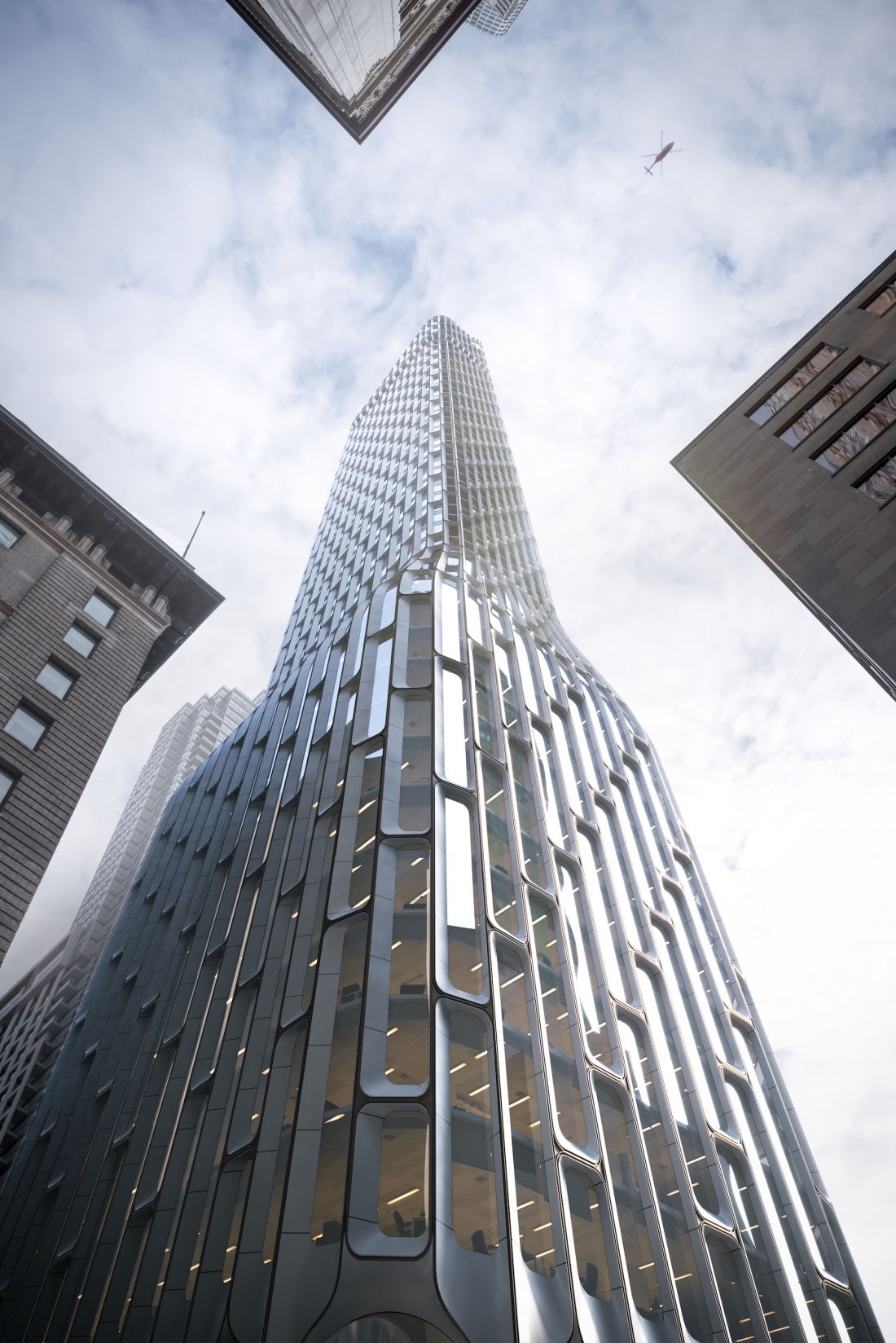 55 Yonge will feature apartments ranging from 450sf one-bedrooms to multi-storey 2,000+sf residences. The ten floors of office space are designed for the contemporary worker in a post-Covid world, supported by efficient layouts and full use of the building's indoor and outdoor amenities.
These amenities will include a spacious open-air terrace, a pool, a fully equipped gym and health-oriented programming, as well as boardrooms, informal meeting areas and services to support both the residential and office uses.