Studio davidpompa presents two new finishes to join the Meta collection, welcome Meta white and Meta ochre.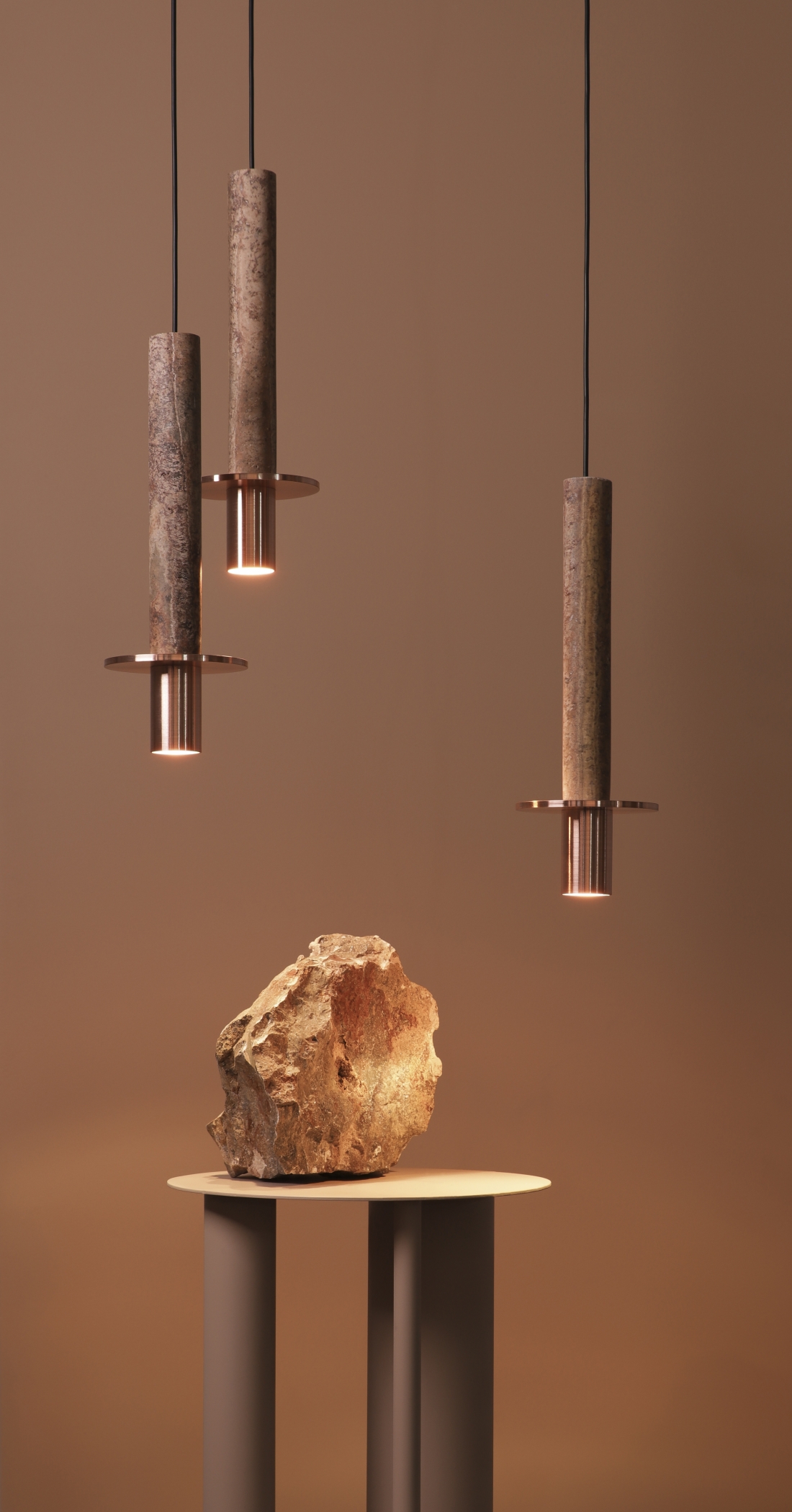 Following the success of presenting their Meta collection together with Origo at Euroluce Milan 2019, the celebration of the Meta collection continues with 2 new finishes.
The Meta Collection expands and adds to its palette with two natural and cleaner tones through Meta White and the more characterful warm colour Meta ochre. Meta ochre is made from red Travertino stone, rich in texture, its colours range from red, to orange, ochre and white. Travertino stone is complemented with copper, making the pendant a warm composition.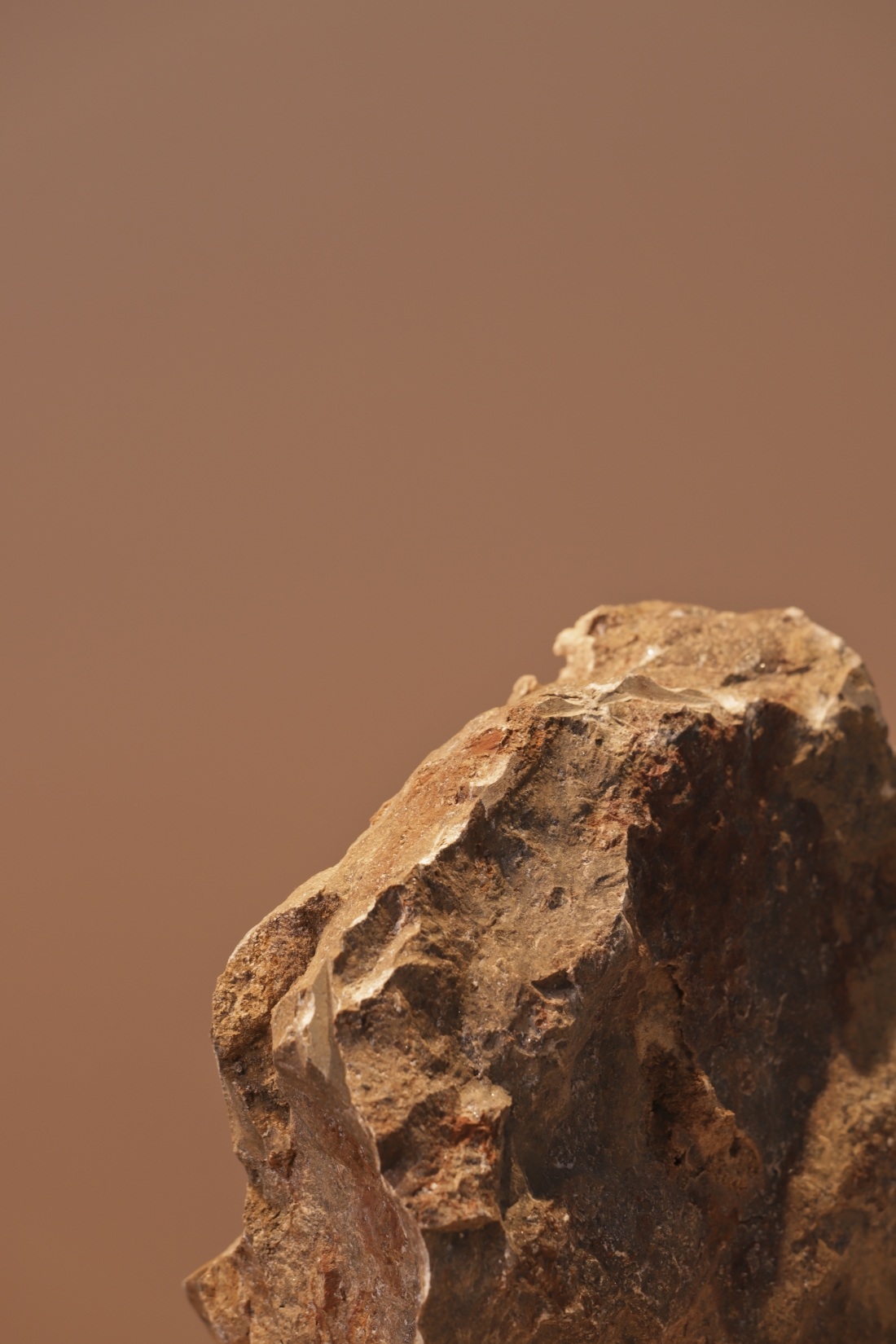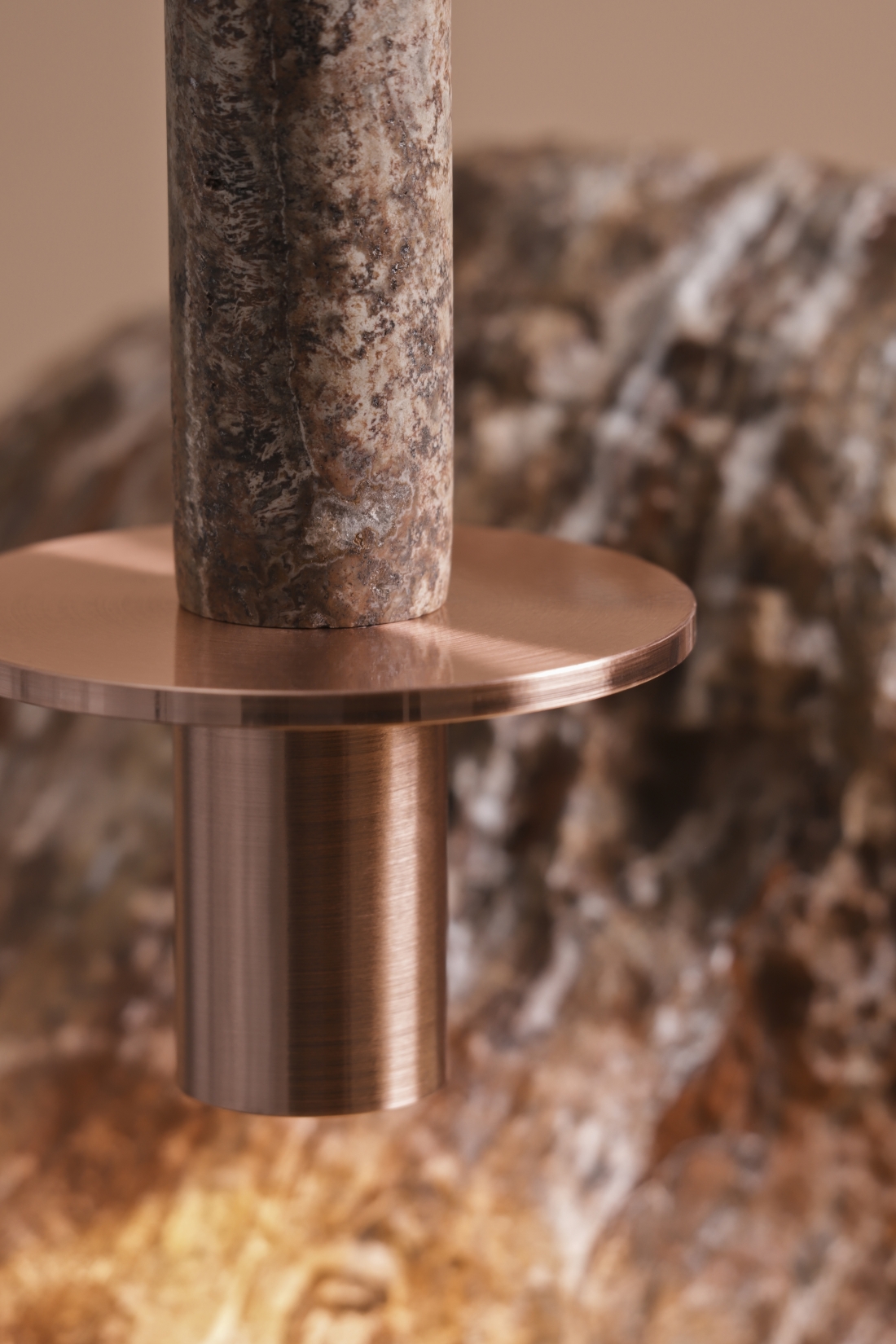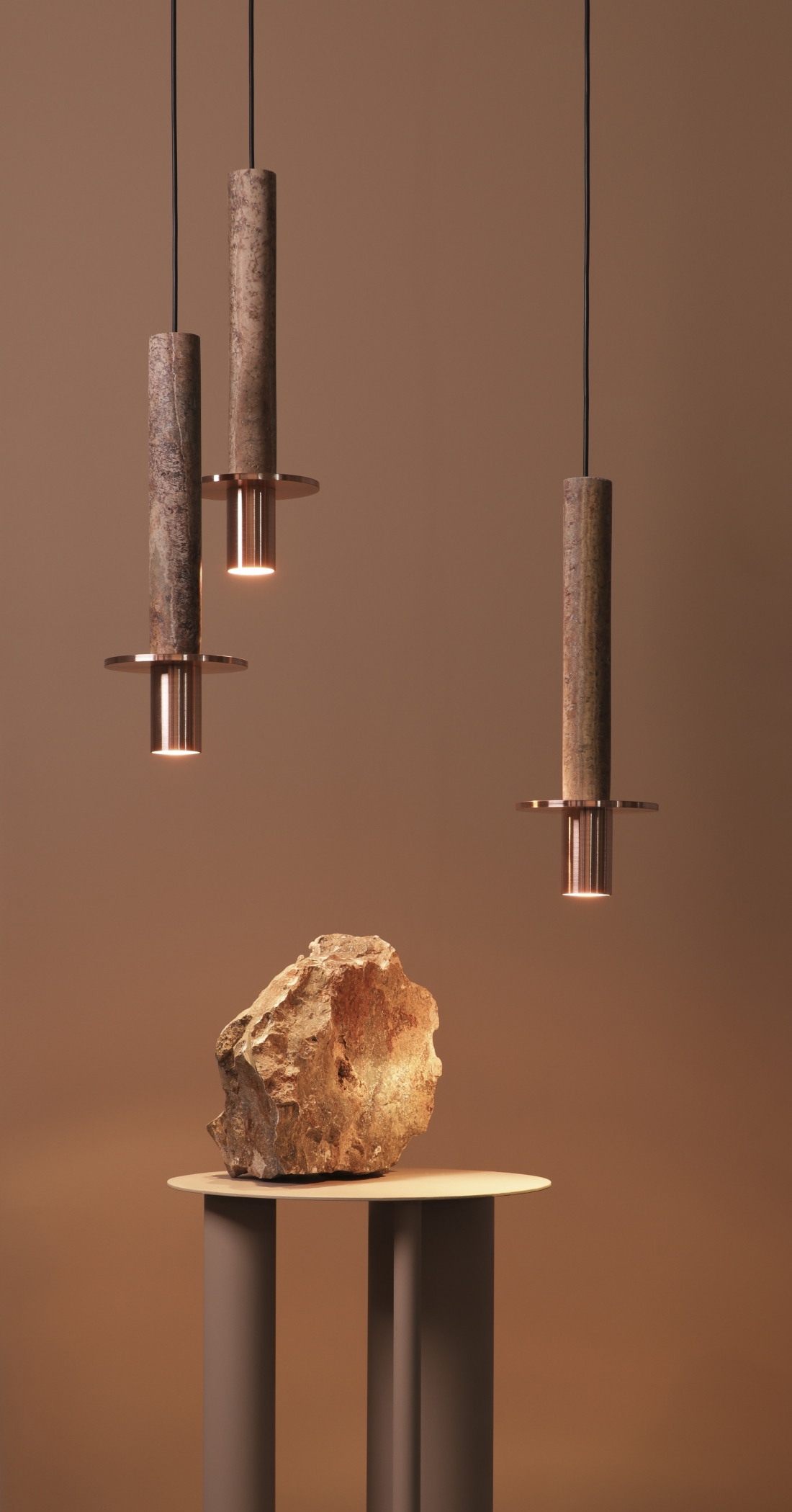 Meta white's stone is Fiorito, enclosing small fossil remains. The light grey metal complements the Fiorito, highlighting elegantly its soft natural stone speckles. The two new finishes encompass a perfect palette to combine with any interior setting.
Red Travertino introduces a new earth tone range to the collection, quarried in Puebla, Mexico, whilst Fiorito is a natural stone with a recognizable ochre tone, containing mineral inclusions in white, light and dark grey. Extremely rich in texture, its patterns are elegant and refined.
This new composition of Travertino stone and copper will become the centre of attention in any space. Both cylindrical forms speak their own language, through brushed copper reflections or with characterful stone textures and patterns.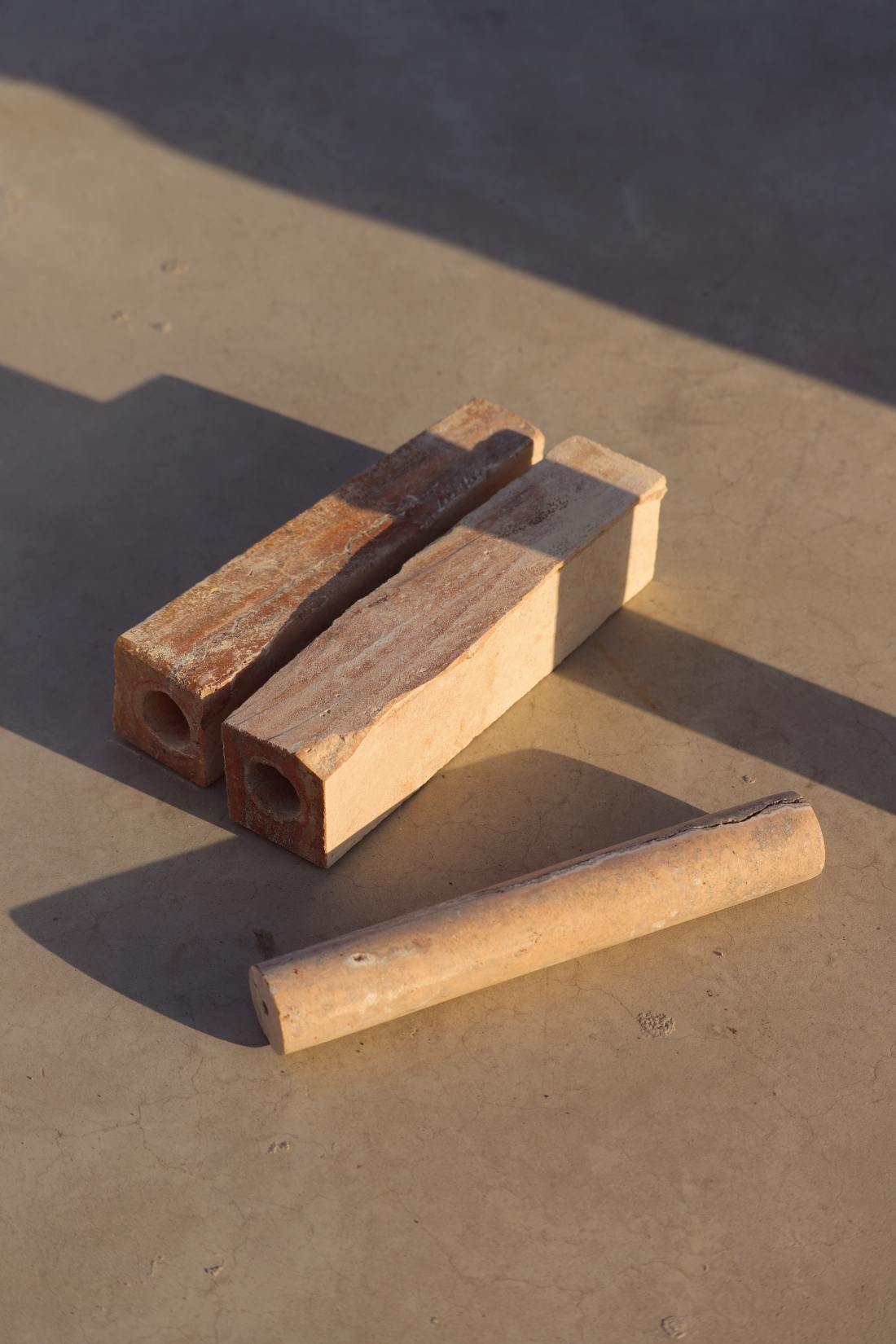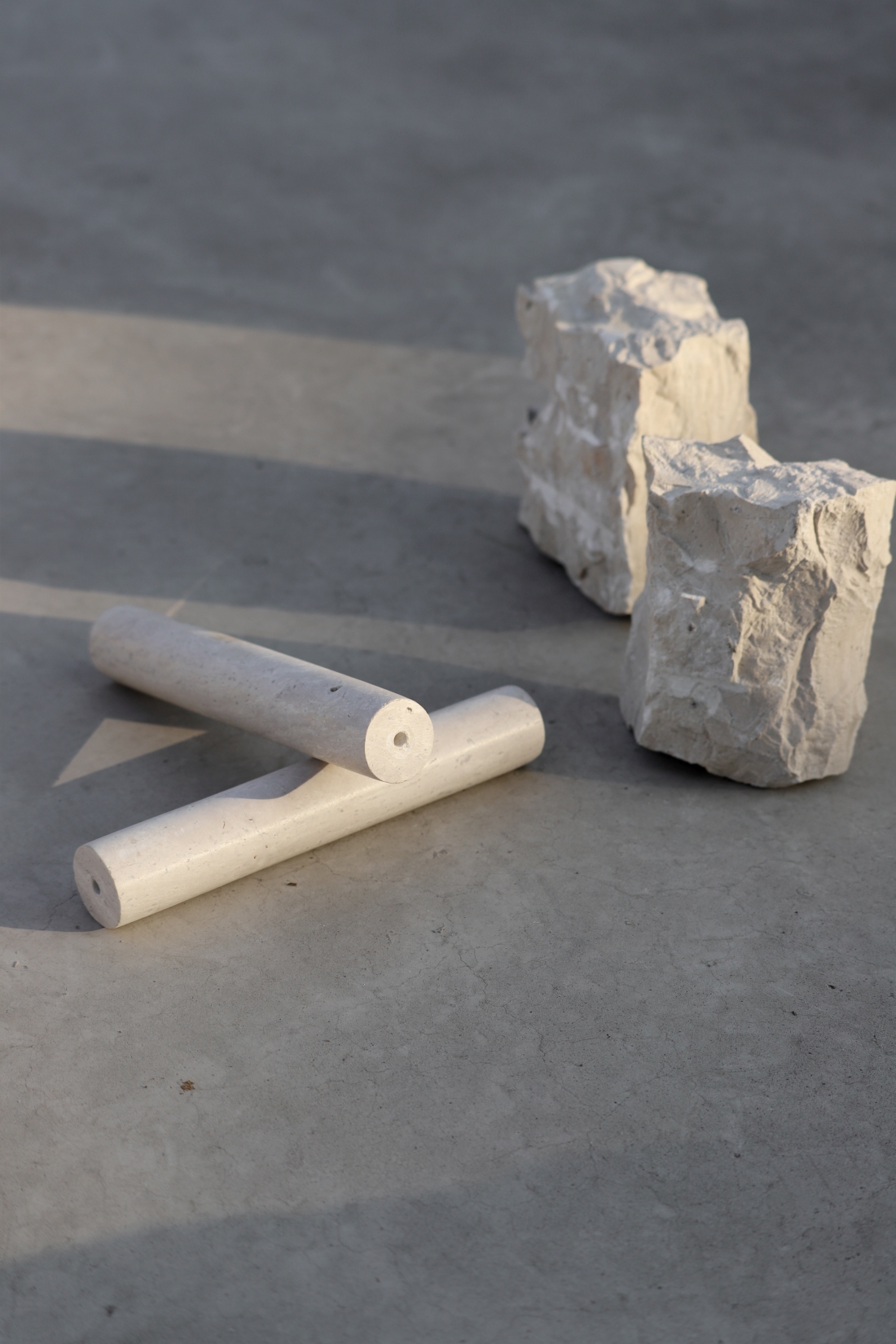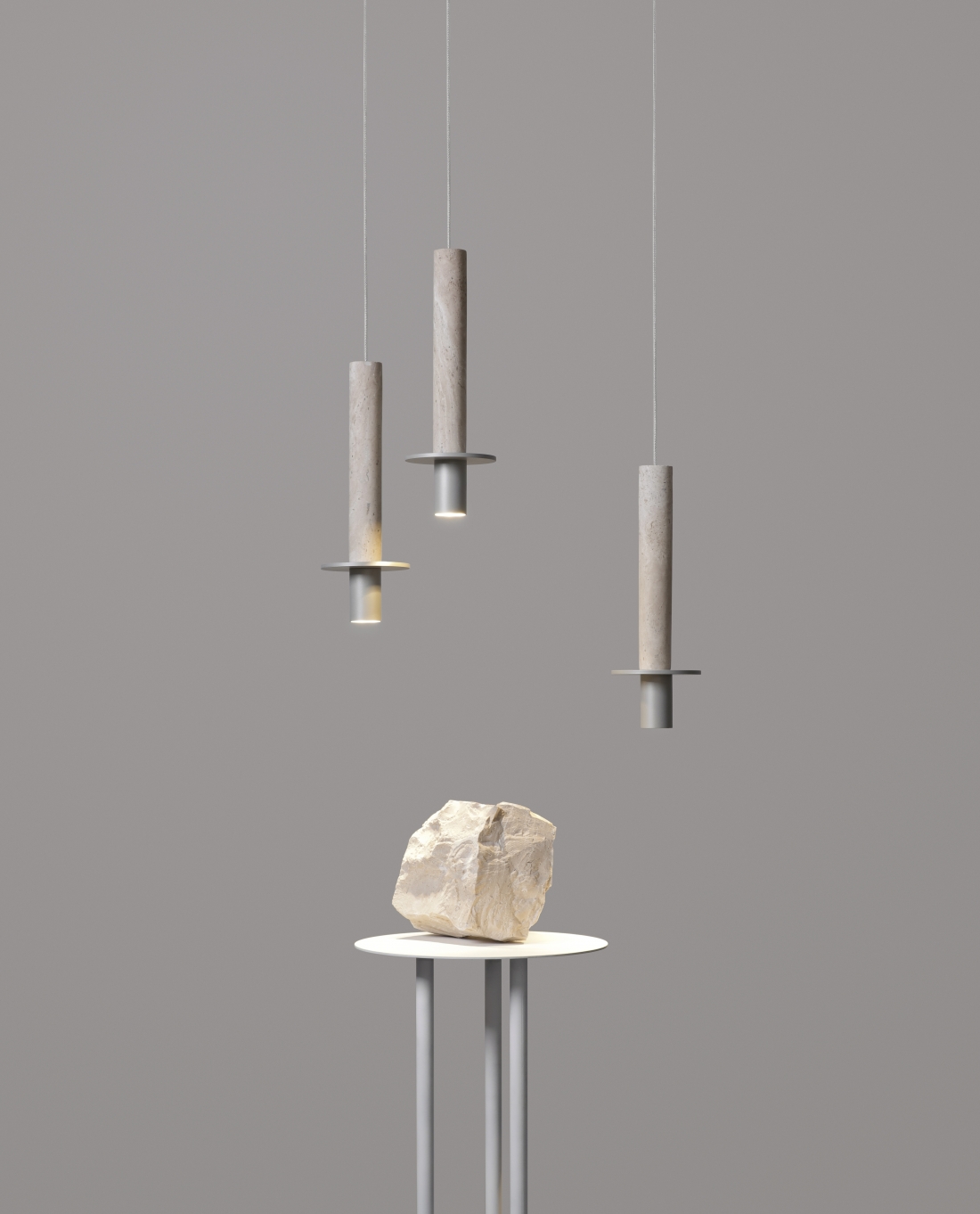 The strong visual contrast between both materials creates a new composition with a Mexican flavour. An exquisite and sophisticated match adding life to neutral spaces, perfectly complementing an earthy palette. The pleasant light that Meta Ochre diffuses is due to the copper cone adding colour and reflections, softening the light and giving it an overall warmer tone. In a canopy this light enhances objects, highlighting texture and arrangement.
After the great success of the Meta Collection, Meta white enters with an exquisite new stone: Fiorito, quarried in Puebla, Mexico. In this new combination, the dark tones are exchanged for a lighter palette. The Fiorito light grey tone encloses small fossil remains, giving it a white tone relief. The light grey metal complements the Fiorito, highlighting elegantly its soft natural stone speckles.
With the two sculptural geometrical forms framing the elegant contours. Both cylindrical, minimal shapes adapt easily to a light background or work as a contrast in a darker atmosphere. The merging of finishes is a lighter version of the classical Meta that encloses the warm shining cone in a monotone range, unifying form and colour in one object of light.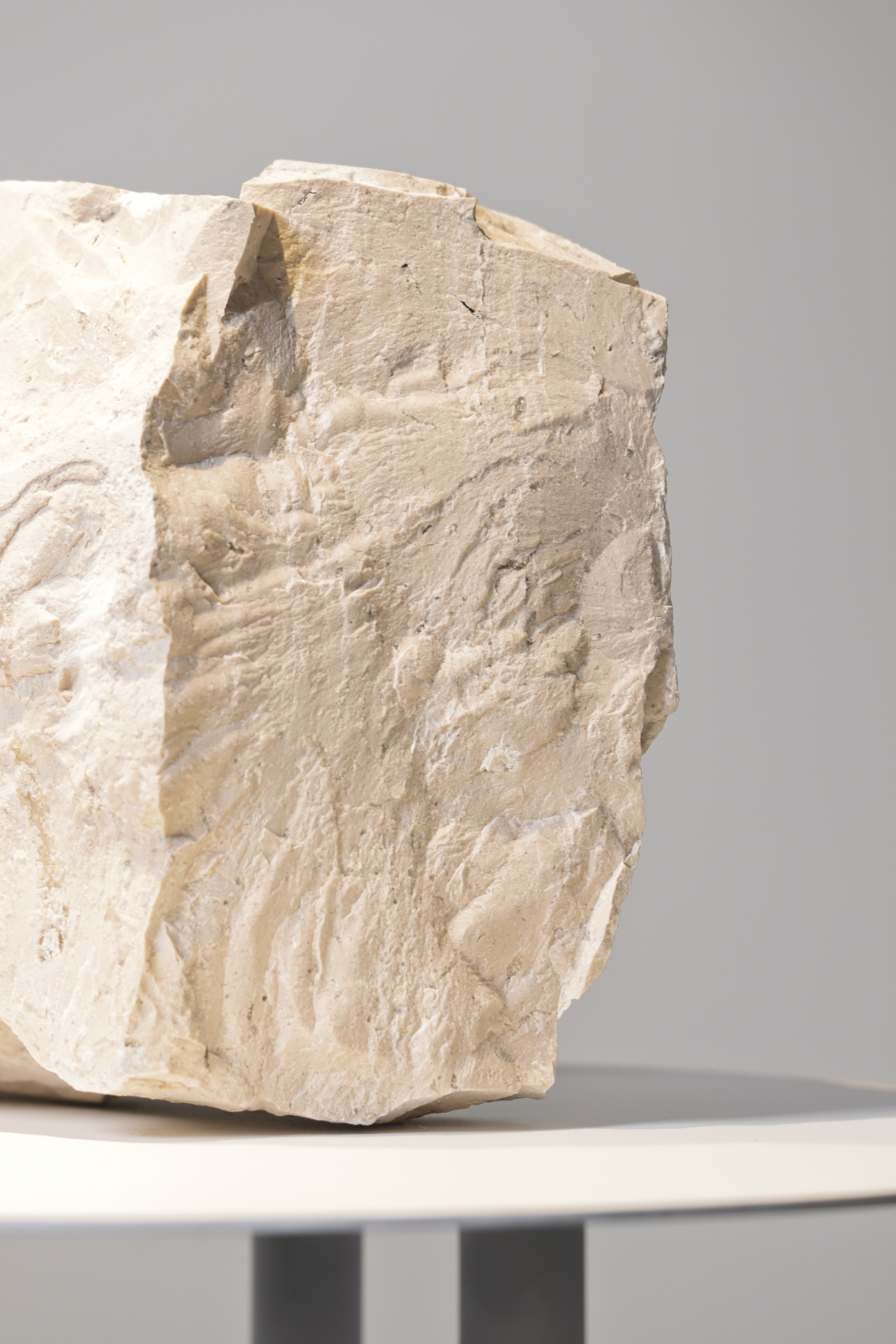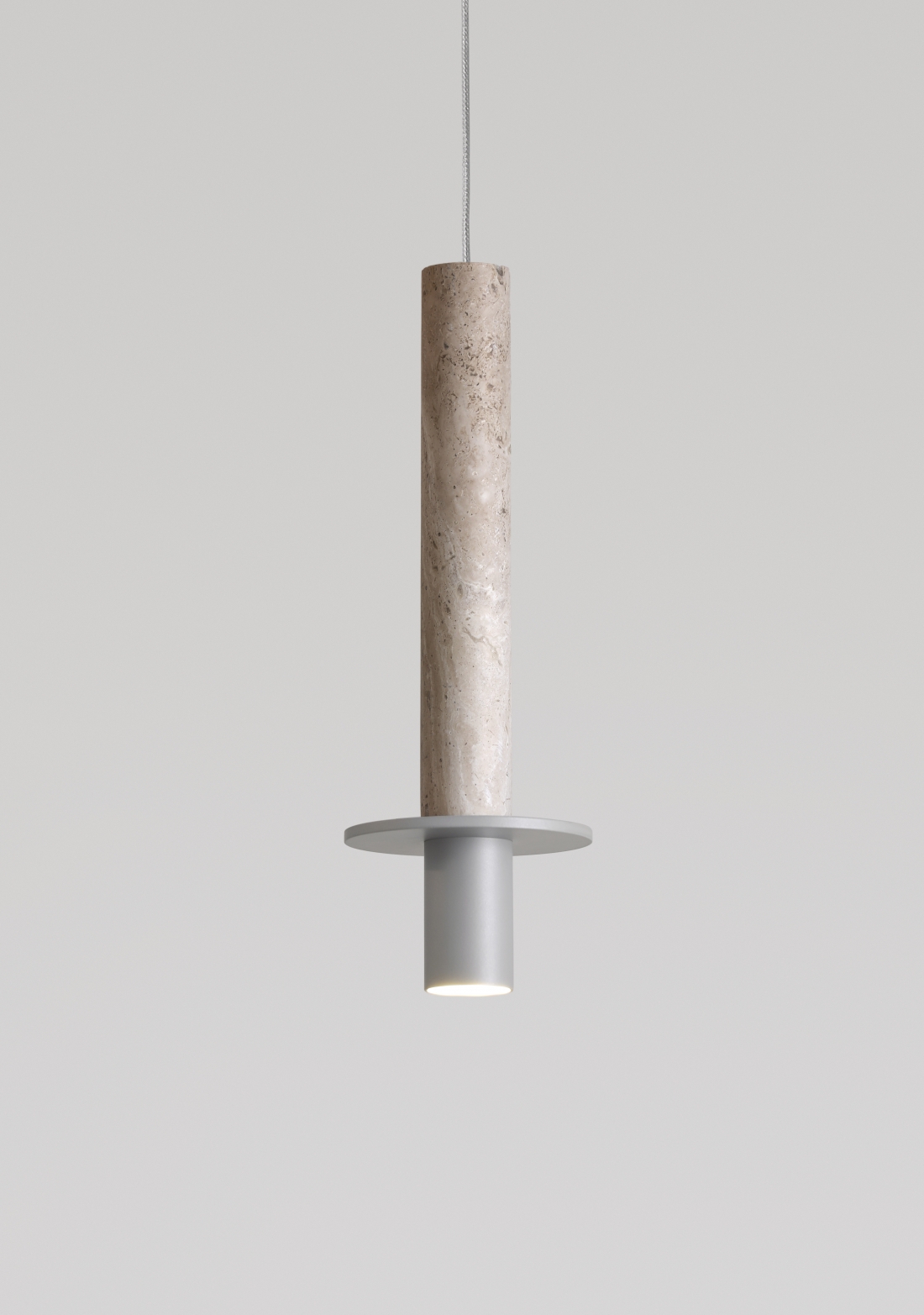 A timeless pendant lamp made from volcanic rock and coated aluminium. Both materials formed into cylindrical shapes emphasize a smooth yet sharp aesthetics with a monochromatic palette of tones. The merge of finishes turns this pendant into a dark smokey delight. An elegant sculpture on its own and light architecture when used in a cluster of many.
Embodying the richness of volcanic rock texture in a simplistic geometrical form and accentuating the elegant lines of black powder coated aluminium. Dark toned nuances enclose the warm light cone that strike the surface below.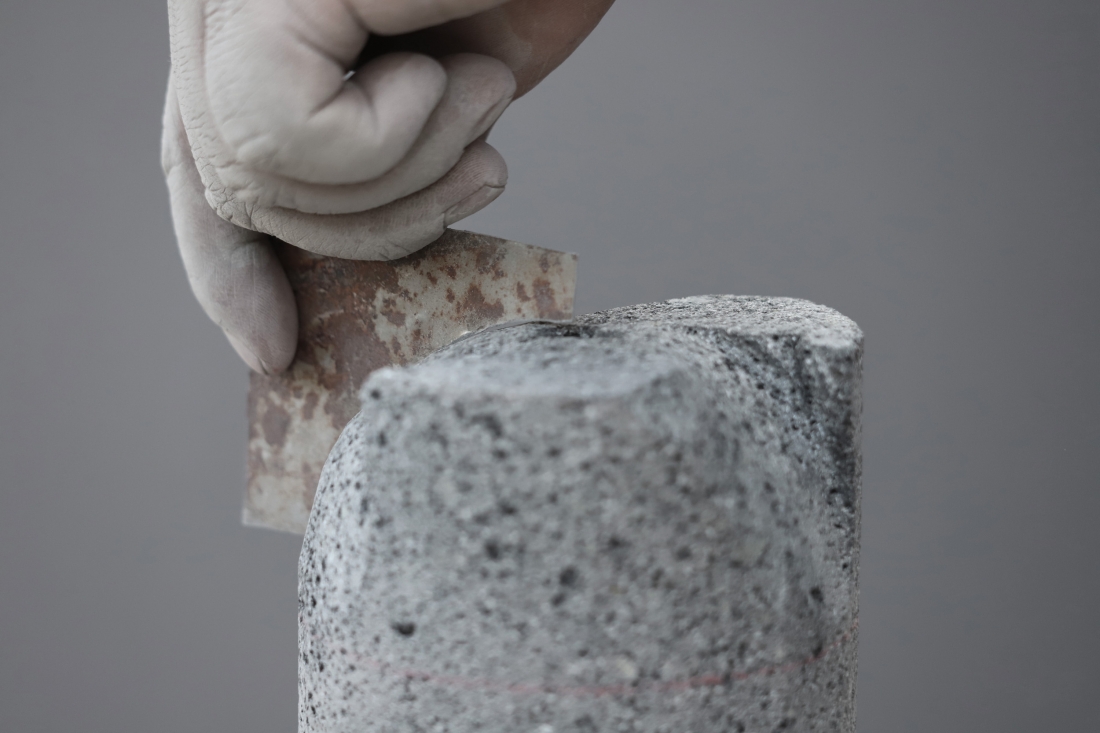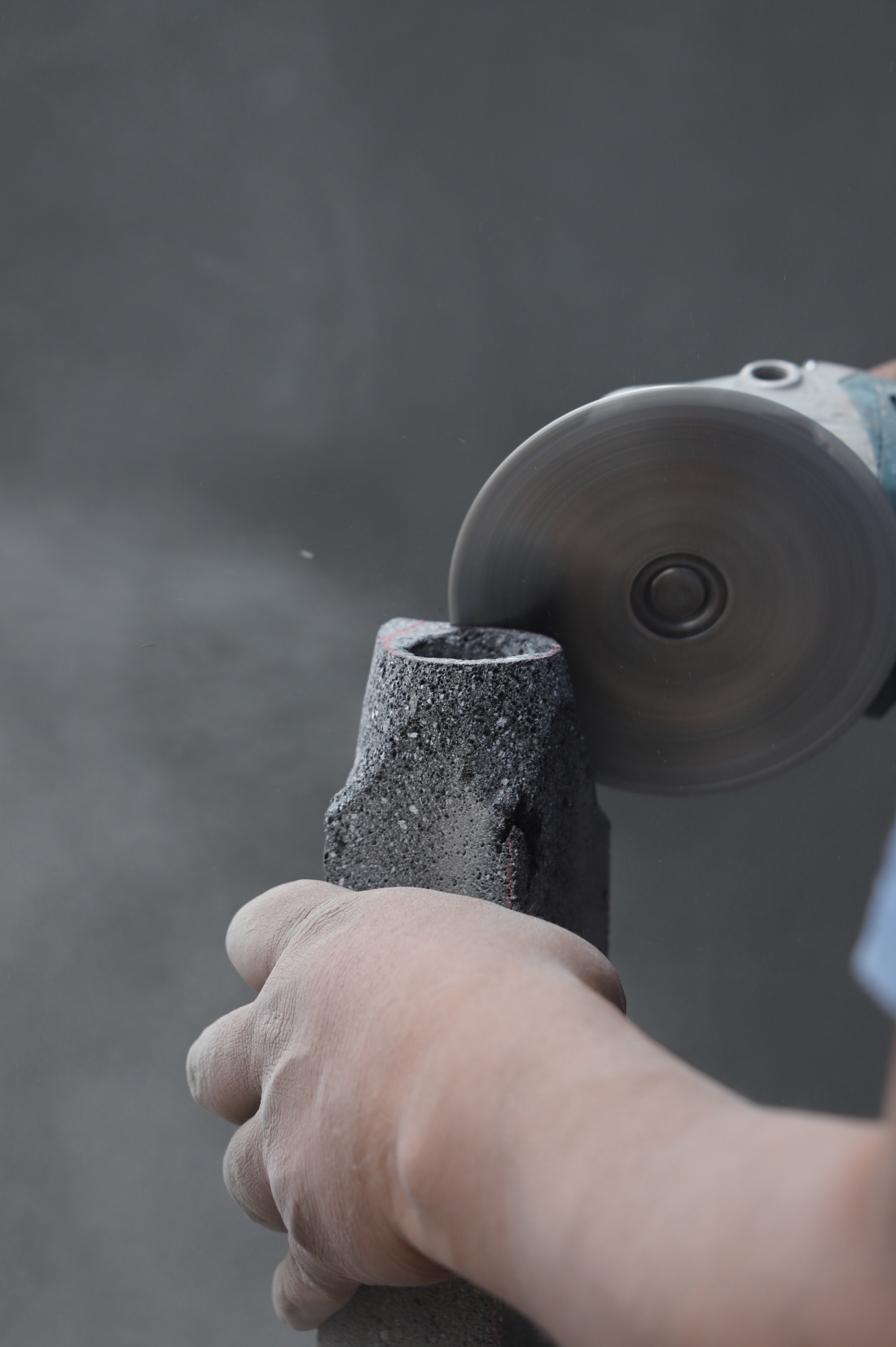 Materiality - is the origin of studio davidpomap's work. It's the essence of materials which inspires their collections. They seek to enhance their imperfections, beauty, elegance and sophistication by creating unique objects. An experience involving shades, colours, roughness, textures, transparency, reflections, warmth, lightness, subtlety, balance and contrast.
Starting with an investigation into historical materials, they bring them into a new context by continually rethinking their aesthetics. Their collections cherish the experience of craft and reinforce the value of materials. They are intrigued by the magic that occurs when combining traditional materials with new techniques and the resulting contemporary ideas.
They acknowledge that each new material brings new knowledge to their studio, enriching their processes and methods. They use a wide palette of materials ranging from black clay, Talavera ceramic, hand blown recycled glass, brass, copper, onyx, and volcanic stones.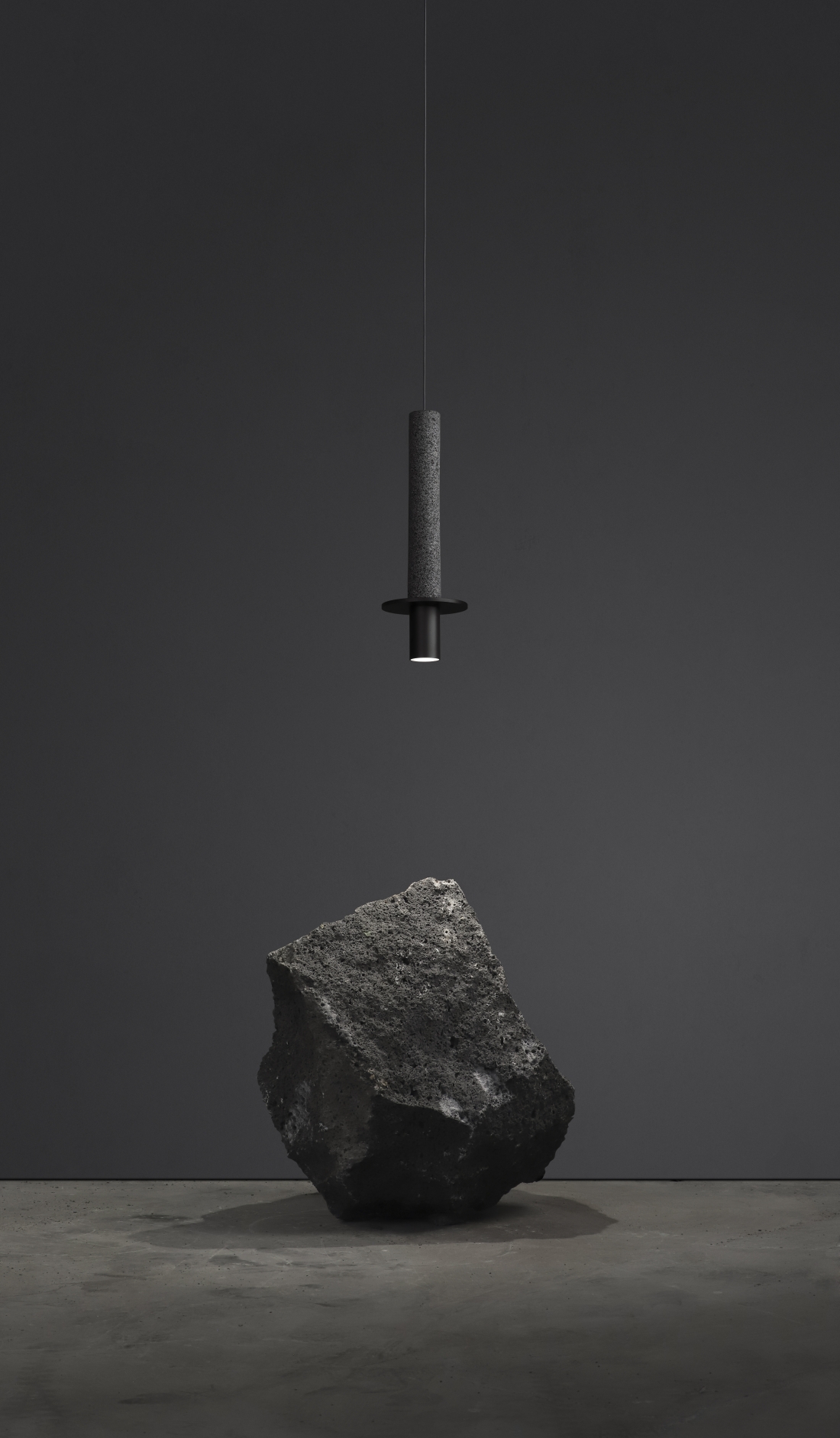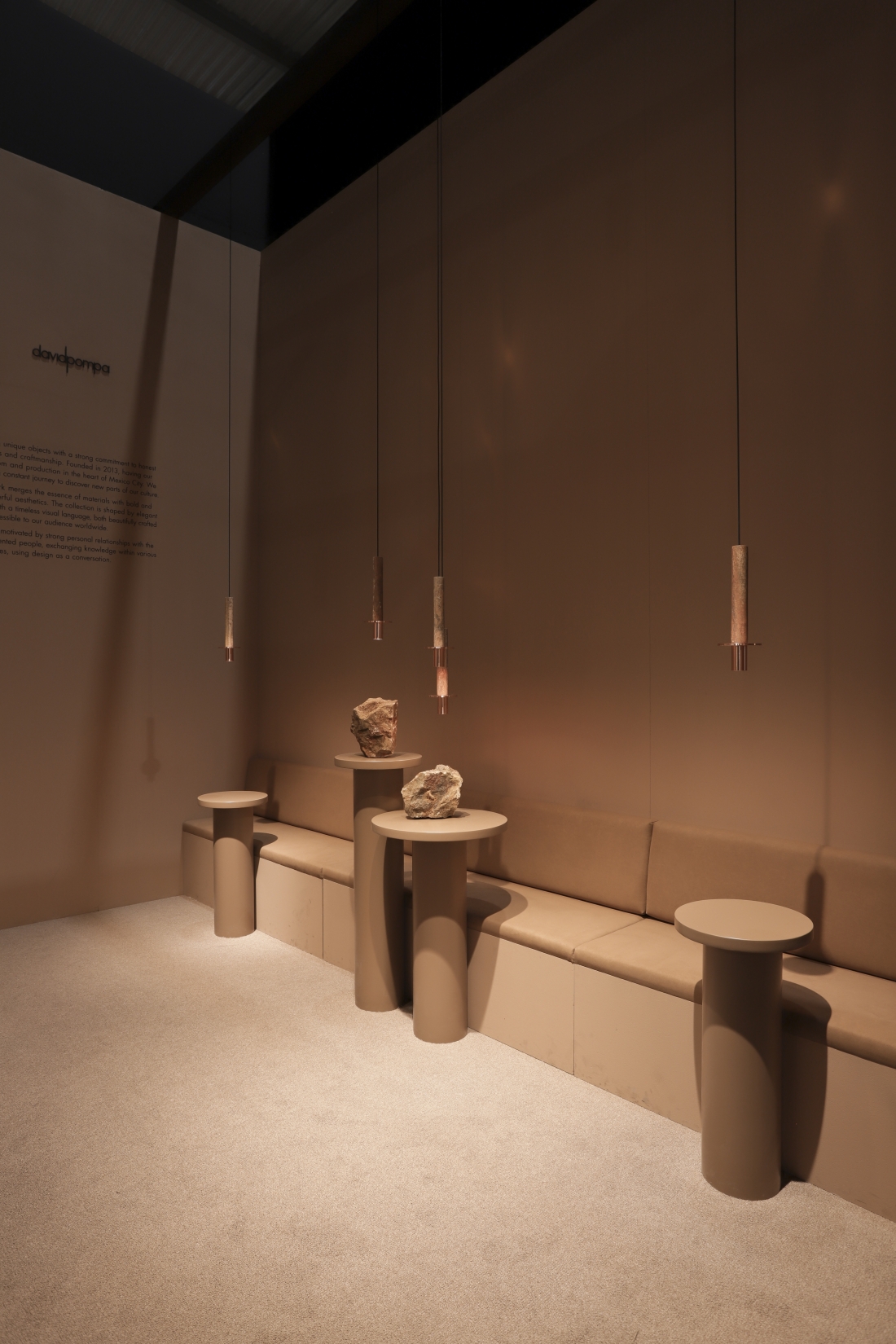 With a clear manifesto - davidpompa studio loves to challenge materials and to unwrap their intriguing nature, showing the beauty of imperfection. Developing original objects with an honest and bold character is what drives the studio as a brand.
Their aim is to have a deeper understanding of history, expressed in the transformation of materials to a collection that stands over time.
Studio davidpompa is motivated by strong personal relationships with the most talented people, exchanging knowledge within various disciplines, using design as a conversation.
"For us, having transparency in our work and every step of our production, is essential. As a team we share a meaningful purpose and thrive to work within an exciting environment" - Studio davidpompa.