Duncan Cook of Casa Ceramica on the pre-Internet days, weathering the pandemic and being trend leaders.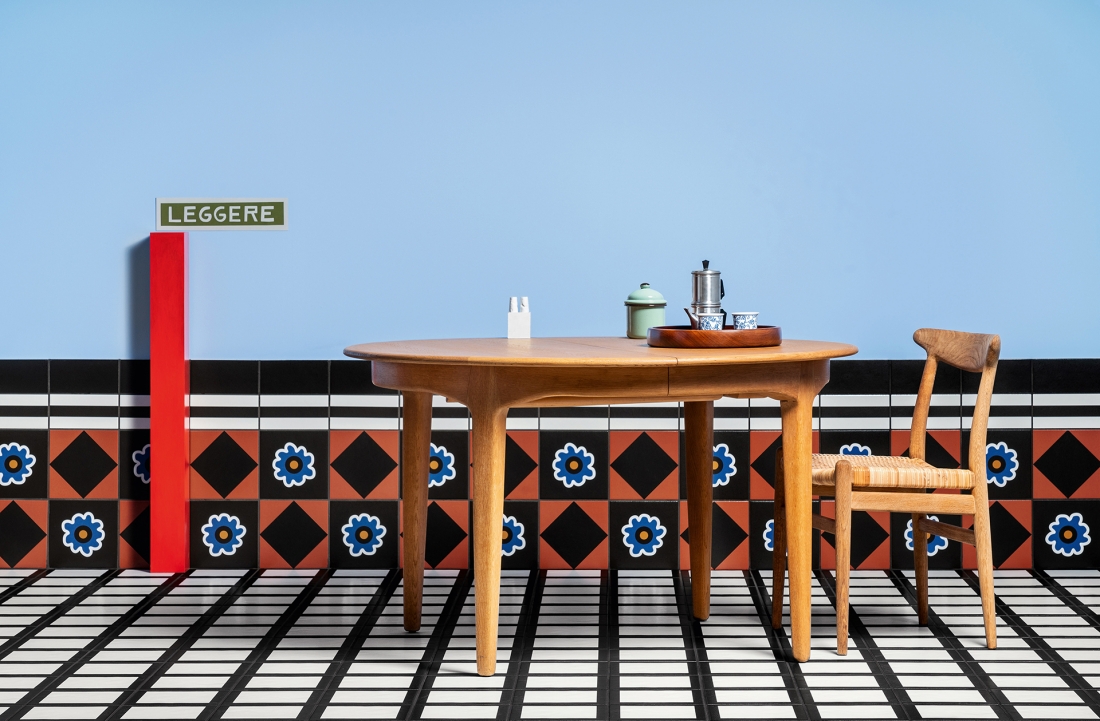 Casa Ceramica prides itself on standing out from the crowd. Supplying its cutting-edge designs to architects, interior designers and home owners for over 30 years now, it's considered a true sector staple.
Situated in the heart of Manchester, the team showcases up-to-the-minute tile trends and technology from its stunning showroom. Online, the brand has a dedicated social following, with fans flocking to its Instagram page to catch a glimpse of the latest projects and trend leading products.
We recently caught up with director Duncan Cook to find out more about how the company has remained at the industry's forefront since the eighties. Here's what he said...
Tell us a bit about how Casa Ceramica started out
"Casa Ceramica started out in the early 1980s by the then-owner John Watters. It has always been the place to go for something different and was always ahead of the trends. The lack of Internet in those days meant that Casa thrived, as showrooms were the only place to view exciting materials.
"We were keen to push forward when we took the business over in 2010, and fast forward to today, and Casa is still well-known for finding something different.
"It was decided to move out of Preston in search of a preferable location to target architects and designers, as well as operate from a thriving city. So in 2016 we moved to our 6000sqft showroom in Old Trafford where we have the opportunity to showcase materials you just don't see anywhere else. Certainly not in the North of the UK!"
It's impossible not to mention the current pandemic, which has obviously had a significant impact on the entire industry. How has it affected your business, and that of your clients?
"Covid has presented varied challenges for us this last 12 months. We were all set for our first exhibition of the year and had literally just spent four hours setting up for 'The Northern Restaurant & Bar Show' when it was cancelled.
"Enquiries and sales at this point took a big dip as people adjusted to working from home and managing childcare. But as things settled down, the enquiry levels picked up and the last 12 months have been really busy.
"As we know, instead of going on holiday, many people have spent the money on their homes and whilst we maybe haven't benefitted as much as the online retailers on the domestic projects, I think the team here at Casa has done a great job of pulling together to keep us going.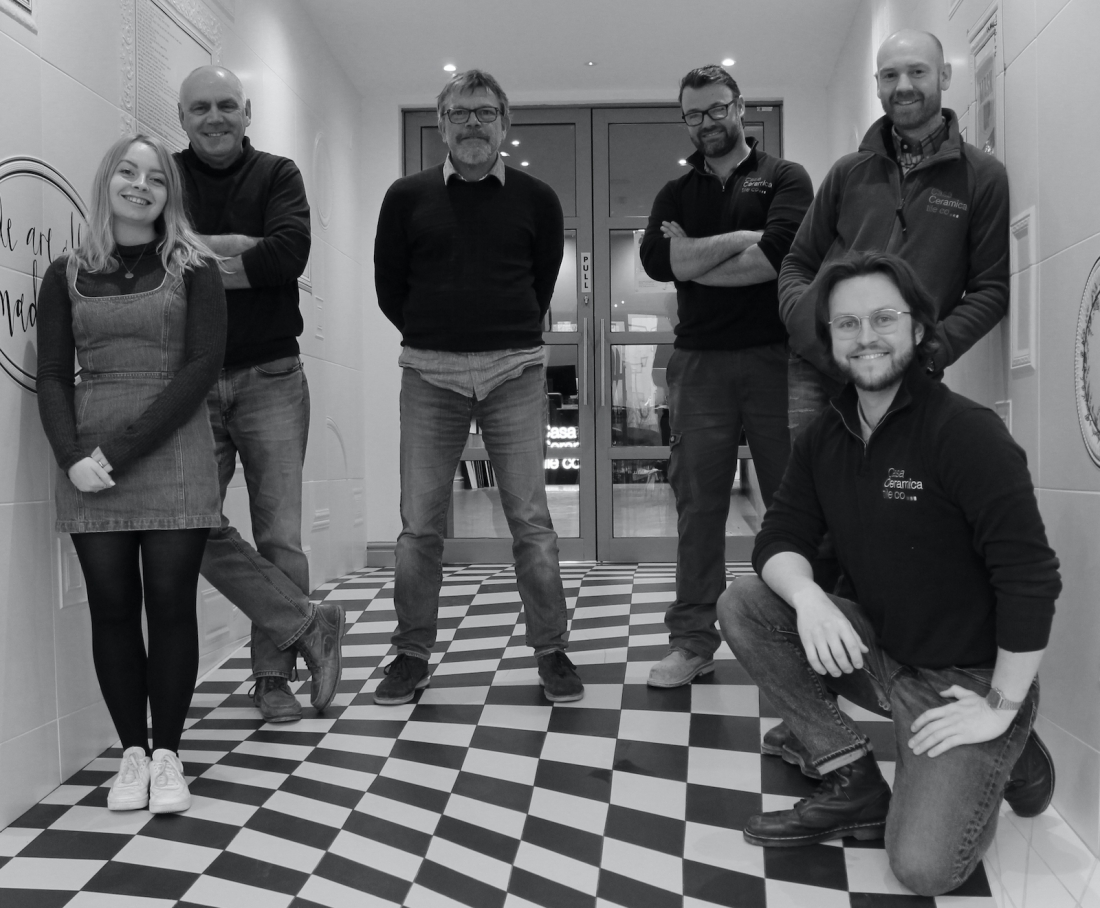 "We're proud to say that throughout last year, there were only two weeks that we didn't actually make a European collection. One of those weeks being the last one before Christmas!
"Naturally, due to the uncertainty in the hospitality sector, enquiries for new restaurants and bars have decreased, and lots of design practices who maybe had staff on Furlough eventually made redundancies.
"As unfortunate as this is, it's actually brought a whole new level of enquiries in. Designers who were made redundant actually dug their heels in and set up by themselves, bringing fresh enquiries for lots of smaller projects with faster turnaround times."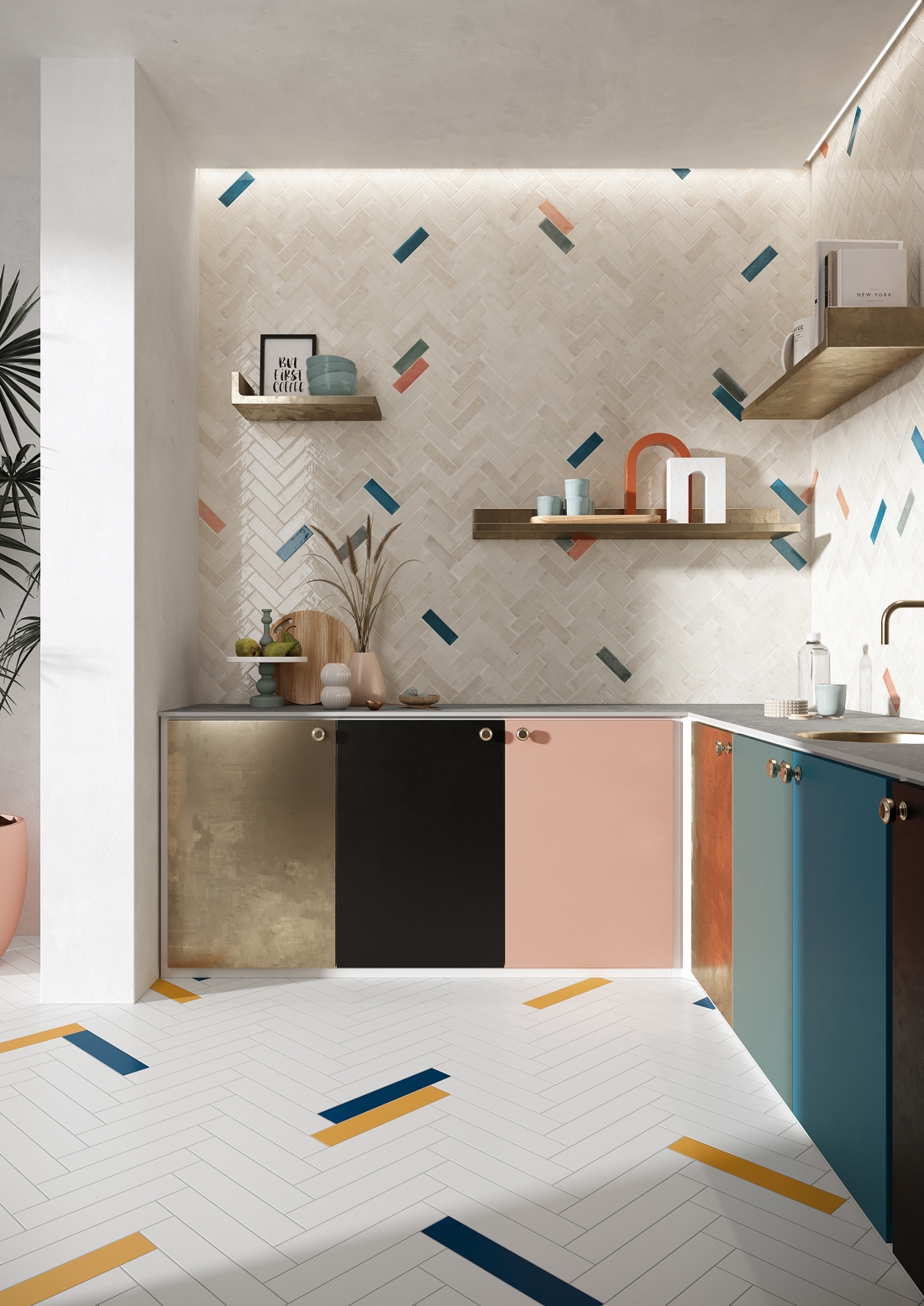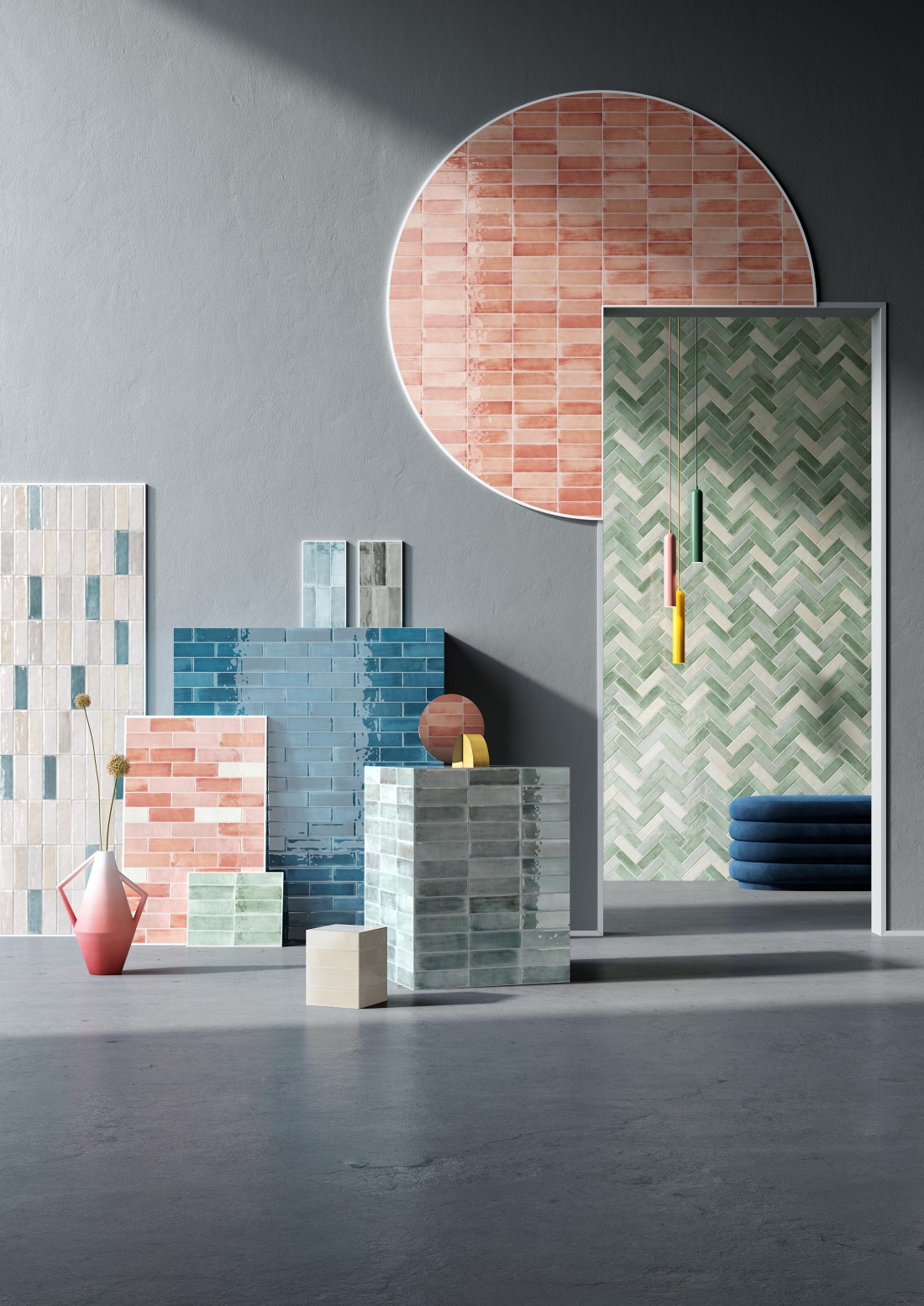 Your collections are always ahead of the trends - an Instagram dream! What's in the pipeline?
"Thank you! We take great pride in our Instagram, making sure it's filled with eye-catching content. It's the way we've always done it! We're constantly keeping an eye on what our manufacturers are doing and always asking them what is next.
"We can have products in our portfolio 2-3 years before they appear in any other tile company. Many of the factories we are working with, such as Mutina, use well-known designers to develop their ranges. It provides a solid link between our industry and design professionals, as they can appreciate the collections more.
"The pandemic gave us time to look at our branding and website. In the past few months we've had a redesign of our logo, evolving it into a much more slick and simplified brand mark.
"In addition, we're currently in the process of redesigning our entire website to make it more user friendly and much more creative. Our website is at the front of our business, and even more so in these weird times of today. Amongst the rest, we're also updating our Manchester showroom, ready for when we can finally open our doors again. We've got some exciting new collections that we can't wait to show off!"
Where do you go to seek inspiration?
"We spend a lot of time looking at what the manufacturers are releasing, they do tend to be 12-18 months ahead of us here in the UK.
"Yearly exhibitions such as Cersaie in Italy and Cevisama in Spain are a must, as they give us the opportunity to not only see what trends are on the way but also to give us inspiration on room settings and displays.
"We generally get to Italy at least twice a year, but the worldwide pandemic has put a stop to this meaning we have had to get creative with the factories over Zoom!
"There is nothing like experiencing these things in person though. The Italian showrooms are on a different level to most here in the UK, and it's the very best way to experience what can be achieved using tiles and porcelain slabs.
"Instagram has also become a great source for us on trends, it allows us to see quickly what people are doing and how tastes are changing."
Your clients include some of the world's biggest brands, from Sketchers to Nandos. Perhaps unfair to ask, but do you have a favourite project?
"Another difficult one, we have completed so many projects over the years. We love working with the big brands, it's a great sense of achievement to have European rollouts with global brands where we have helped develop the specification!
"We're also really enjoying the domestic projects we are working on, clients are definitely getting braver and some of the bathrooms that we are producing in the large format porcelain slabs, really are breathtaking.
"Personally, one that always sticks in my mind is the 'Pixel Heart' we created for STAC Architecture on a Nandos project in Edinburgh - an amazing 6mx6m façade covered with 10x10cm terracotta tiles, stained and strategically placed to reveal the heart image when viewed from afar. It's not often that tile projects can be seen and appreciated in this way.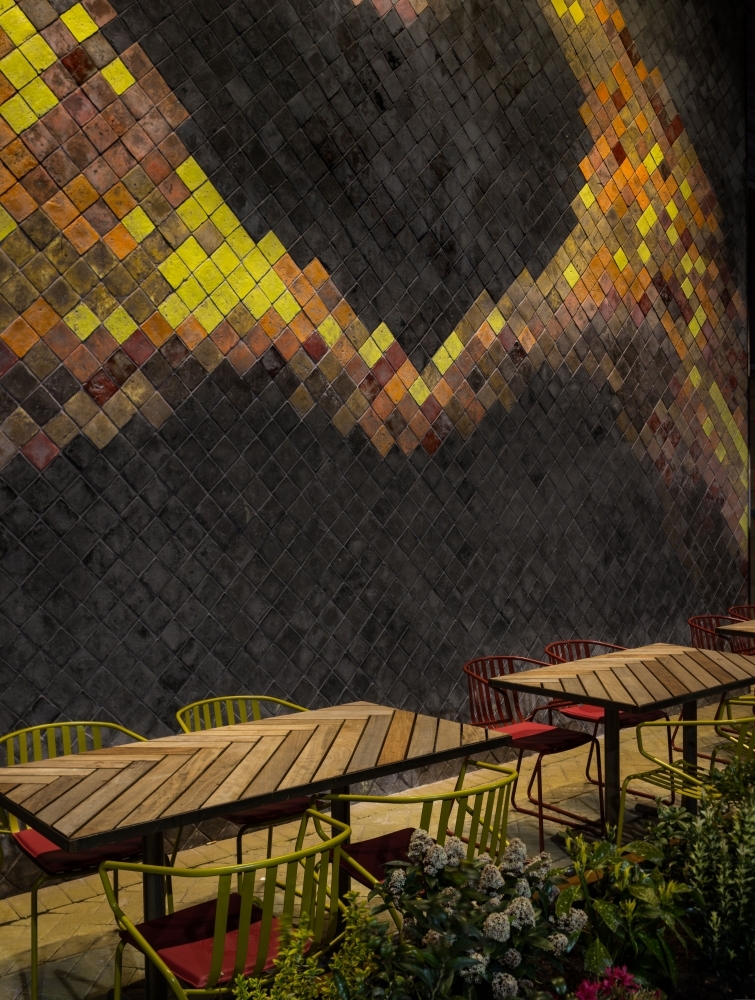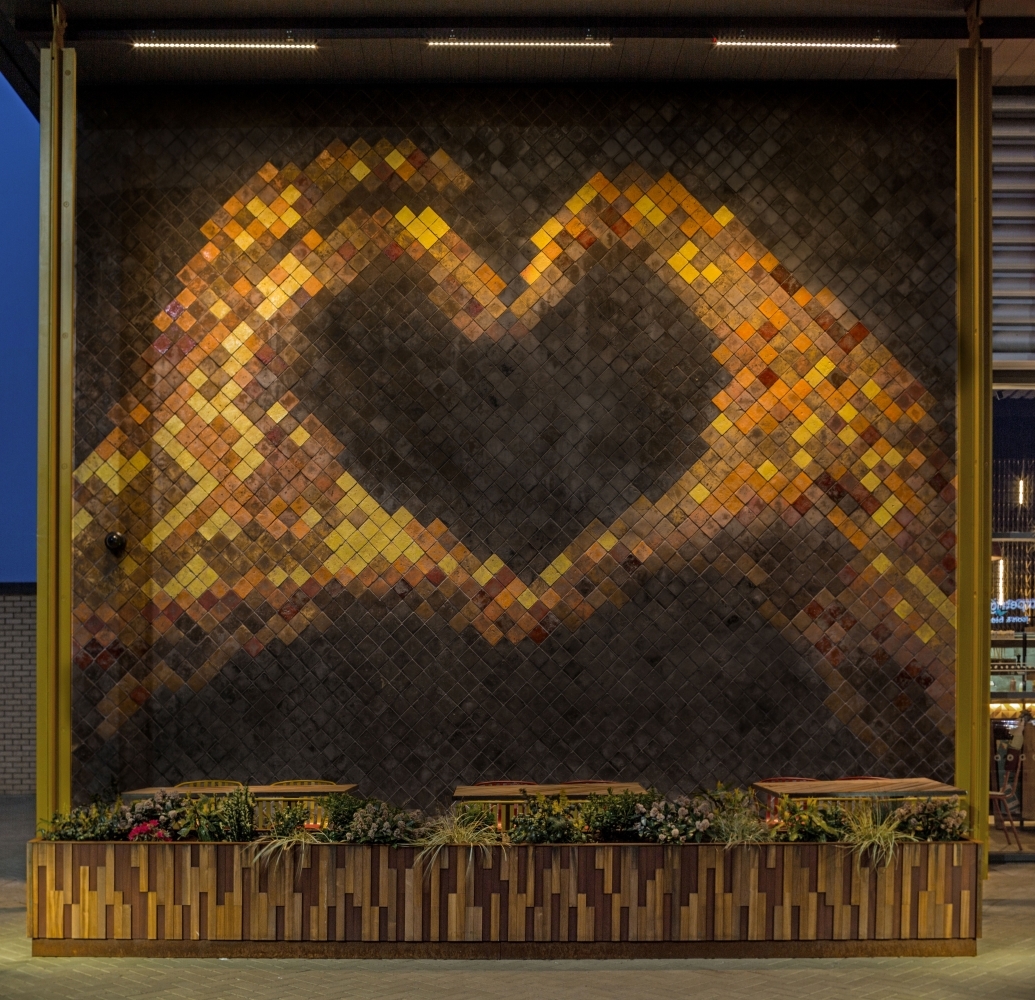 How important is sustainability in the manufacturing process?
"Sustainability has become such a huge factor within the tiling industry, over the past few years.
"We are lucky that the top manufacturers we choose to work with have fantastic environmental and sustainability policies. From recycling of the raw material waste produced, to rainwater harvesting and solar regeneration, they really are leading the way.
"It makes us comfortable knowing this, as a reseller it's difficult for us to control these things. Most of our factories celebrate that they are making a change with their manufacturing which is great to see, and one of them has even achieved B Corp certification which has been hailed as an extraordinary achievement for a manufacturing company in a high energy and resource dependent market.
"In-house, we have been promoting thinner porcelain slabs and tiles for a long time now. The lightweight nature of the material allows us to ship more product for a lot less weight. We're also making a push to make sure our sample packaging is fully recyclable, they are small things but do make an impact."
Are there any trends on the horizon that you're finding particularly inspiring right now?
"The tiling industry can be so fast-paced with trends! We're seeing a lot of creams and whites coming through from the factories and have been for the last 12 months.
"These have been in the form of subtle limestones and marbles, fitting perfectly into calming domestic projects. We've also seen a huge resurgence and innovation on what was the traditional 'metro/brick' tile. This particular trend has come back with vivid bold colours, 3D details and even embossment.
"However, our most loved collection right now is 'Mattonelle Margherita' by Mutina, designed by Nathalie Du Pasquier. It's also very fitting, as this year we celebrate 40 years of Memphis design and architecture.
"The Mattonelle collection features 41 different patterns, designed by hand with 27 graphics, six plain elements and two nominal sizes. The pieces from this collection can be combined in so many ways to create interesting decorative details such as skirtings, door frames and even wood panelling effects, offering a contemporary feel without dating! We can't wait to see this product used in commercial spaces."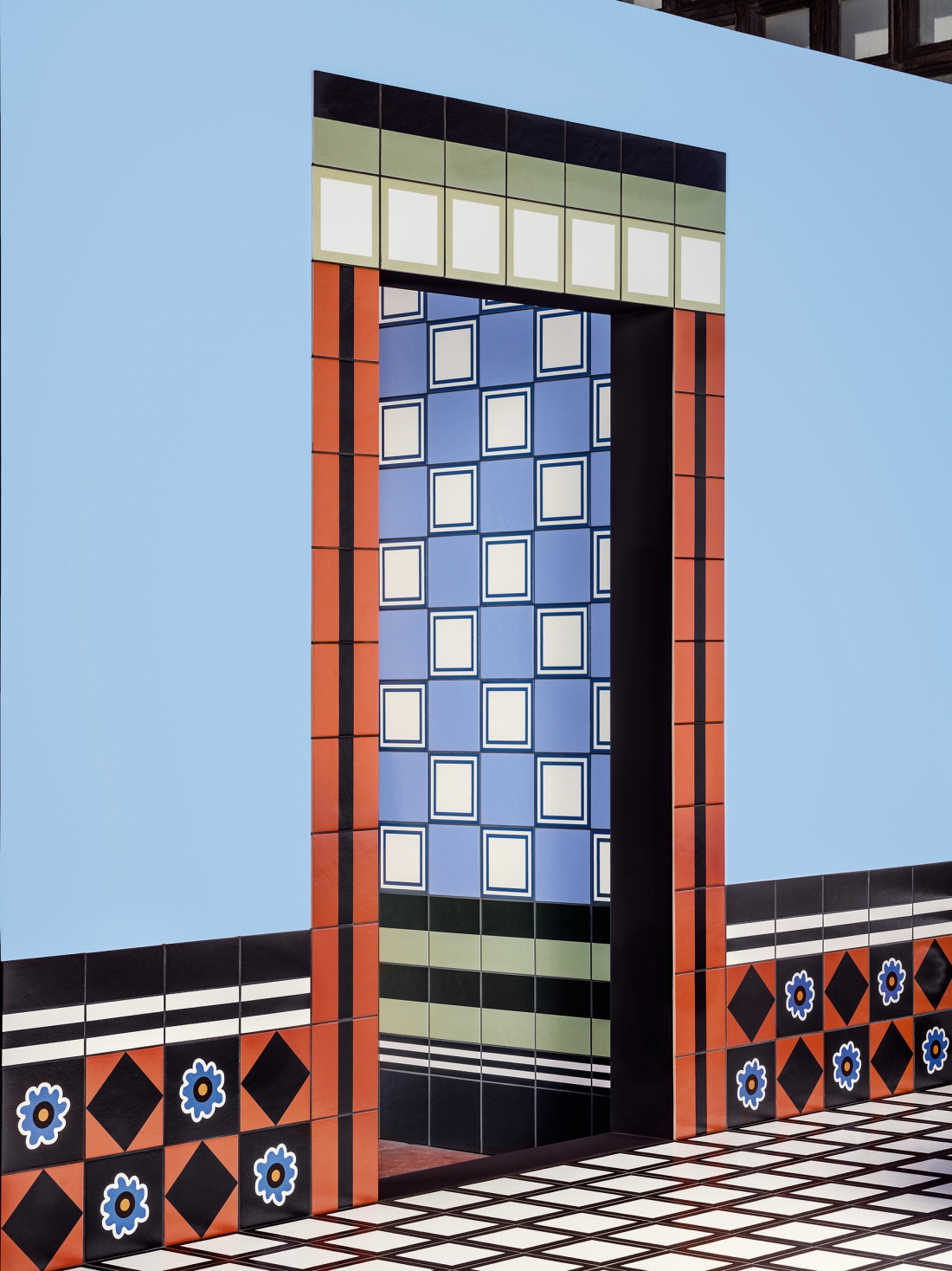 And what's next for Casa Ceramica?
"Well, I guess the only way is up! Back in April 2010 when we took over the Casa Ceramica showroom and brand, I wouldn't have said that in 10 years' time we would be operating from one of the most exciting cities in the UK.
"The aim is to keep building the brand and be the first port of call for anything tile related. We'll be updating our large format slab area this year to showcase the new designs and formats available as well as featuring antibacterial and self-cleaning tiles. It's not new technology within our industry but it's certainly something that's becoming more accessible now.
"No doubt in the year ahead, we will still face challenges and restrictions due to Covid, but we'll adapt how we do things to accommodate. Most importantly, we are looking forward to getting back to normal and having a pint in the pub!"