Talking trends with Tile of Spain.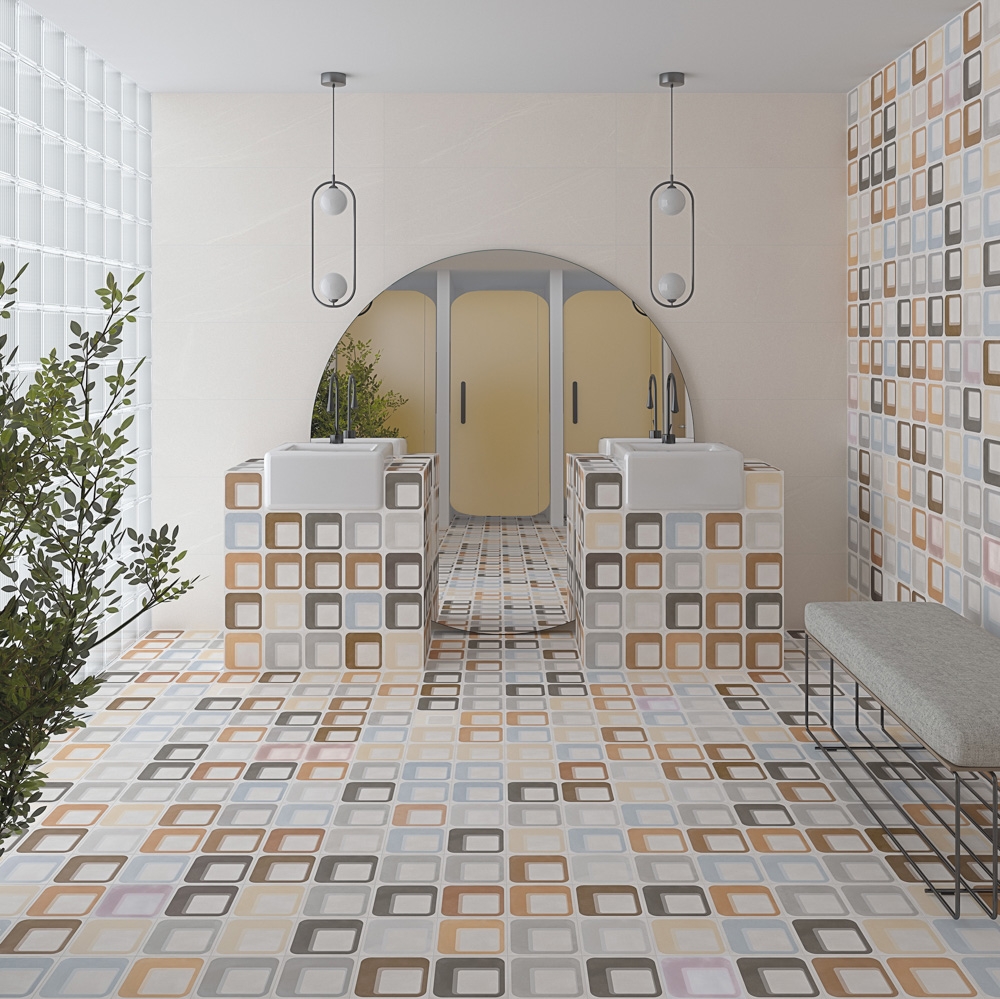 When it comes to trends, Tile of Spain is the voice of the Spanish tile industry, encompassing more than 125 tile manufacturers. Renowned worldwide for an inspiring blend of aesthetic and technical innovation. Spanish tiles draw on a rich heritage of skill and creativity while remaining at the cutting edge of design.
Manufactured in Spain and widely available in the UK and around the world, these products embody the spirit of an industry that prides itself on proposing beautiful, meaningful, and high-performance solutions to flooring, wall coverings, furnishing, and external paving and cladding.
Below is a round-up of key trends from this year's Valencia exhibition.
SEVENTIES REVIVAL
Pop Art, the fantastic curvy furniture of the late 60s and early 70s and the large surface patterns of fabrics and textiles of that era, has influenced many of the most exciting décor ranges created this year by Spanish producers.
One leading brand has even launched a tile series, reminiscent of the strobe light of a 70s Disco, that reflects light and features subtle flashes in its surface. Some of the small formats available imitate the chunky, angular ceramics of the decade with their rich syrupy glazes, and several tiles referenced the iconic houseplant Monstera Deliciosa or the Swiss Cheese Plant.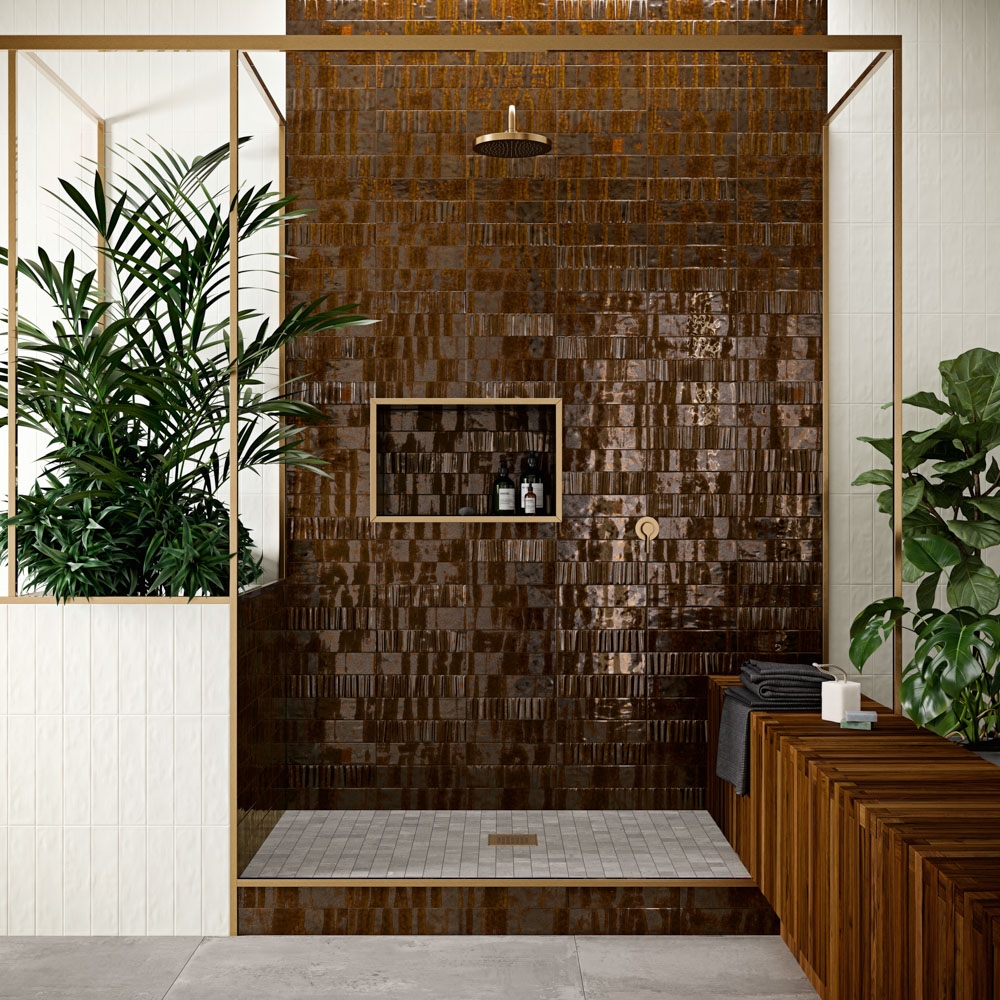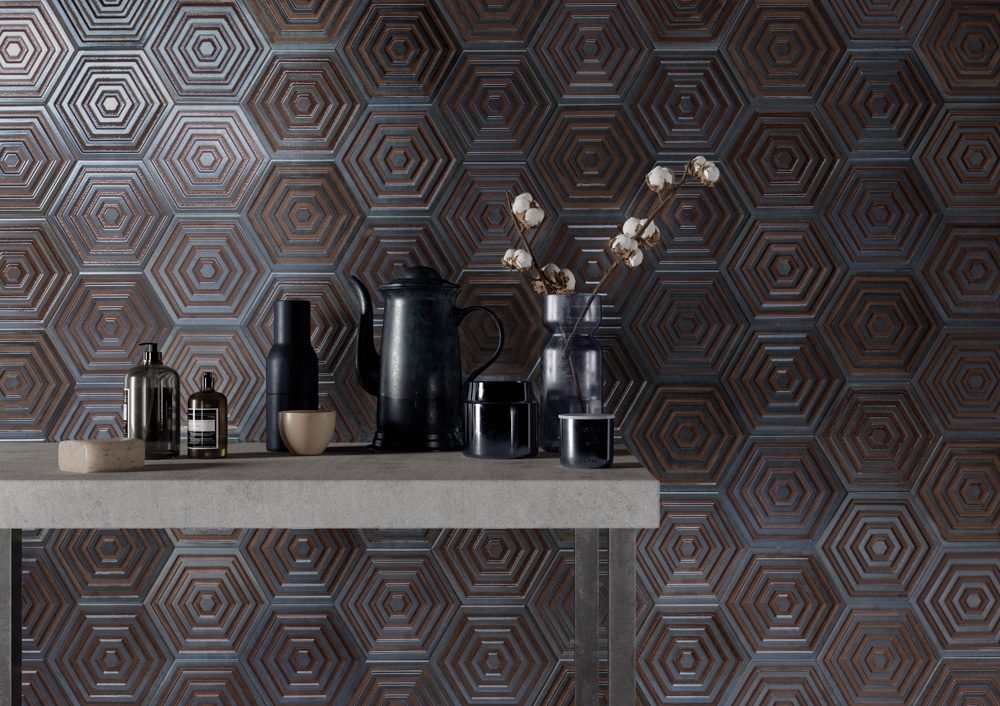 ROCKING THE BLUES
Many of the key manufacturers are producing dazzling large format marble effects in hues of blue from Indigo and Cerulean to Teal and Sky. Digitally printed slabs resembled a Google Earth image in all its crystal clear clarity with other formats that were reminiscent of a richly veined marble – though not one that you're likely to find in any quarry.
But this trend was not only limited to the marble-effect porcelains as blue cropped up in many of the carefully curated colour palettes chosen for a brand's décor tiles and one of the most striking offerings was a solid blue matt wall tile with subtle undulation. While it's not lost on many visitors to the fair that 'Classic Blue' has recently been heralded as 'colour of the year,' blue is a perennial favourite as it's an easy colour to live with and can even be used as a neutral to replace black/grey.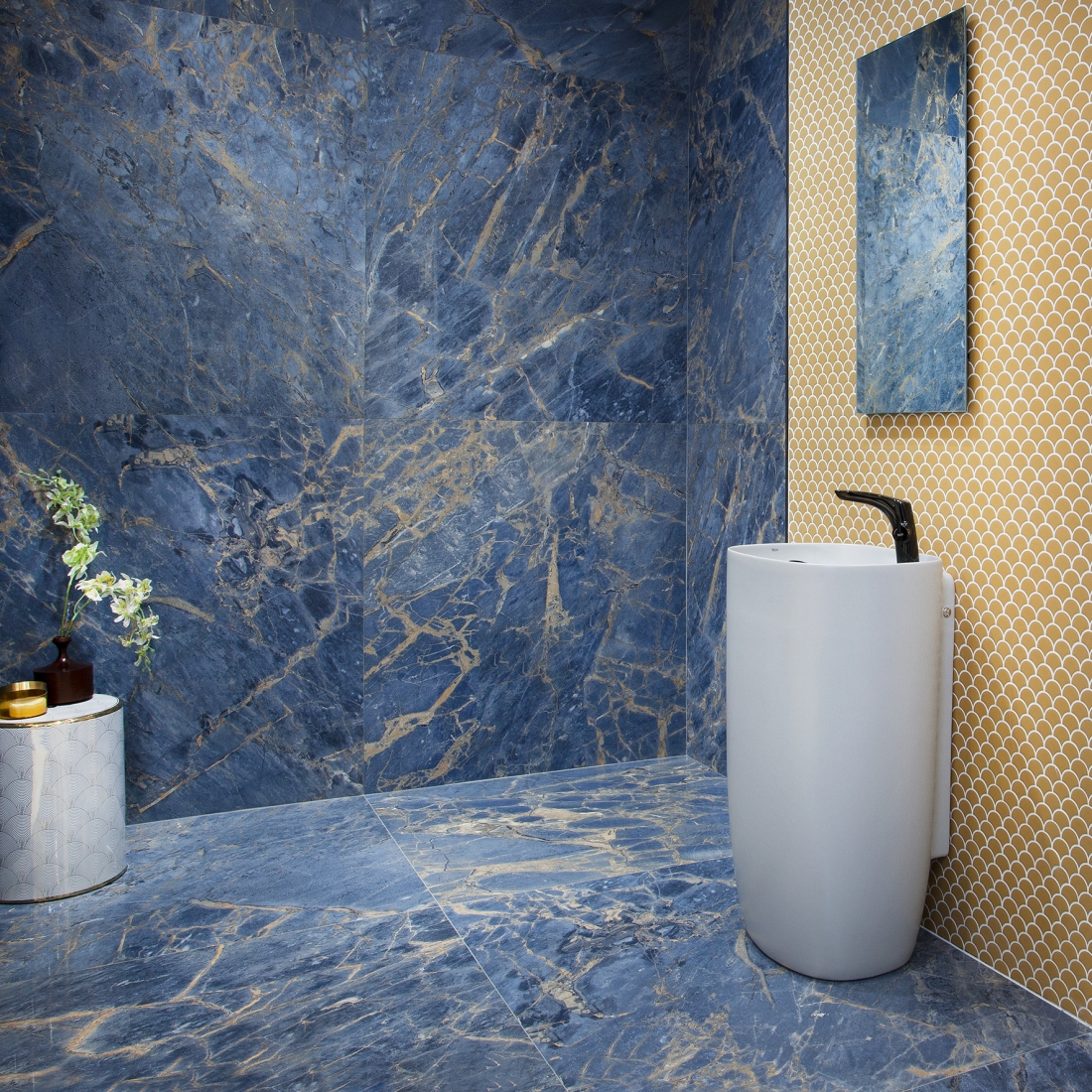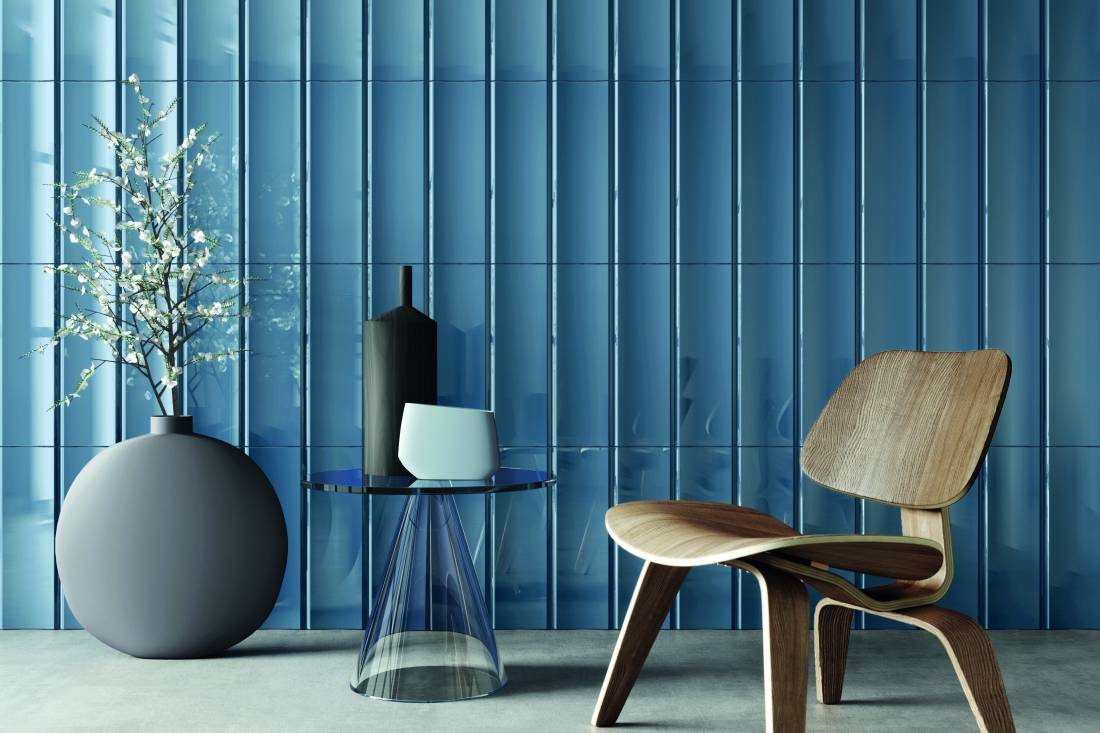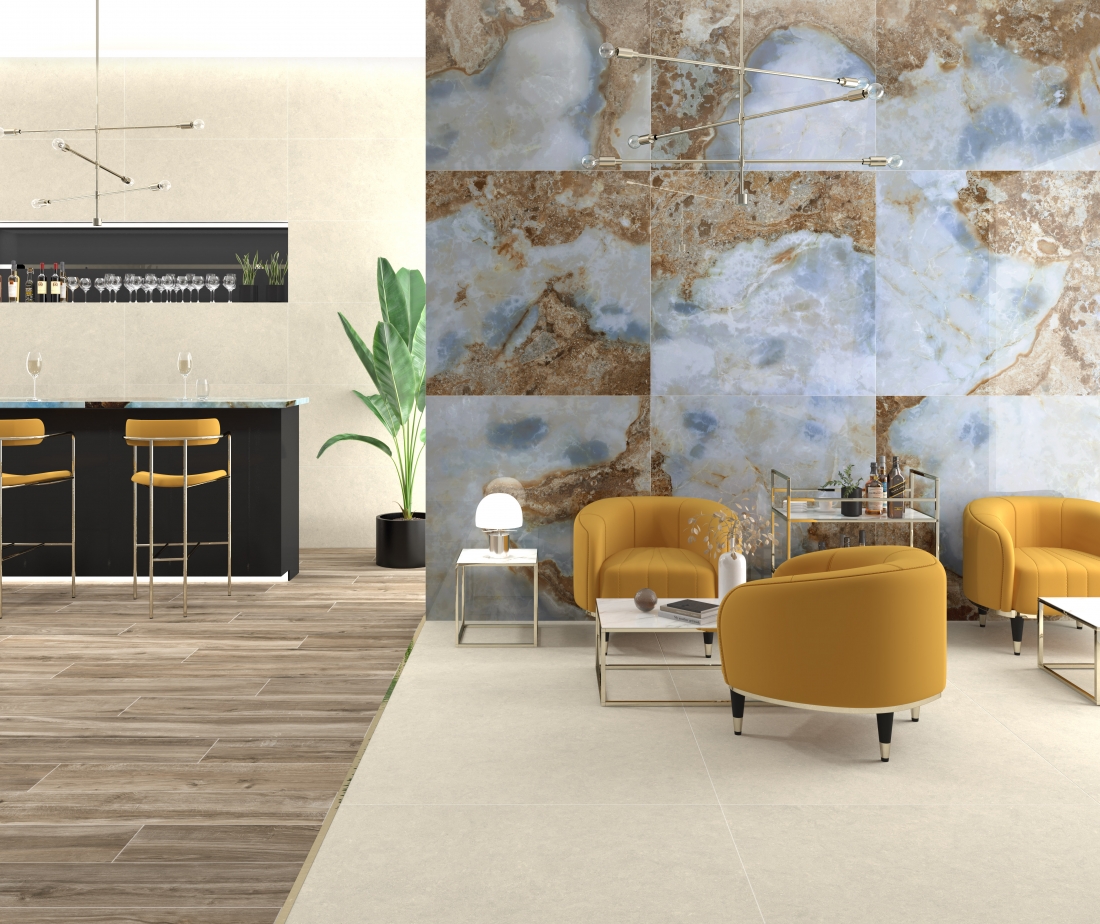 VOLUMETRIC VARIETY
One of the easiest ways of changing space is to add volumetric surfaces. Of course, 3D tiles are not new in the tile industry, but because of their increasing popularity in the design world, Spanish manufacturers are coming up with ever more eclectic products from sinuous waves and lines to deconstructed shapes and graphic representations of flora and fauna to satisfy the demand for novelty.
Thanks to their great versatility, ceramics can be used to create all kinds of eye-catching reliefs from a classic bevelled small format to large-scale geometrics. Some of the most outstanding examples are particularly inviting to the touch.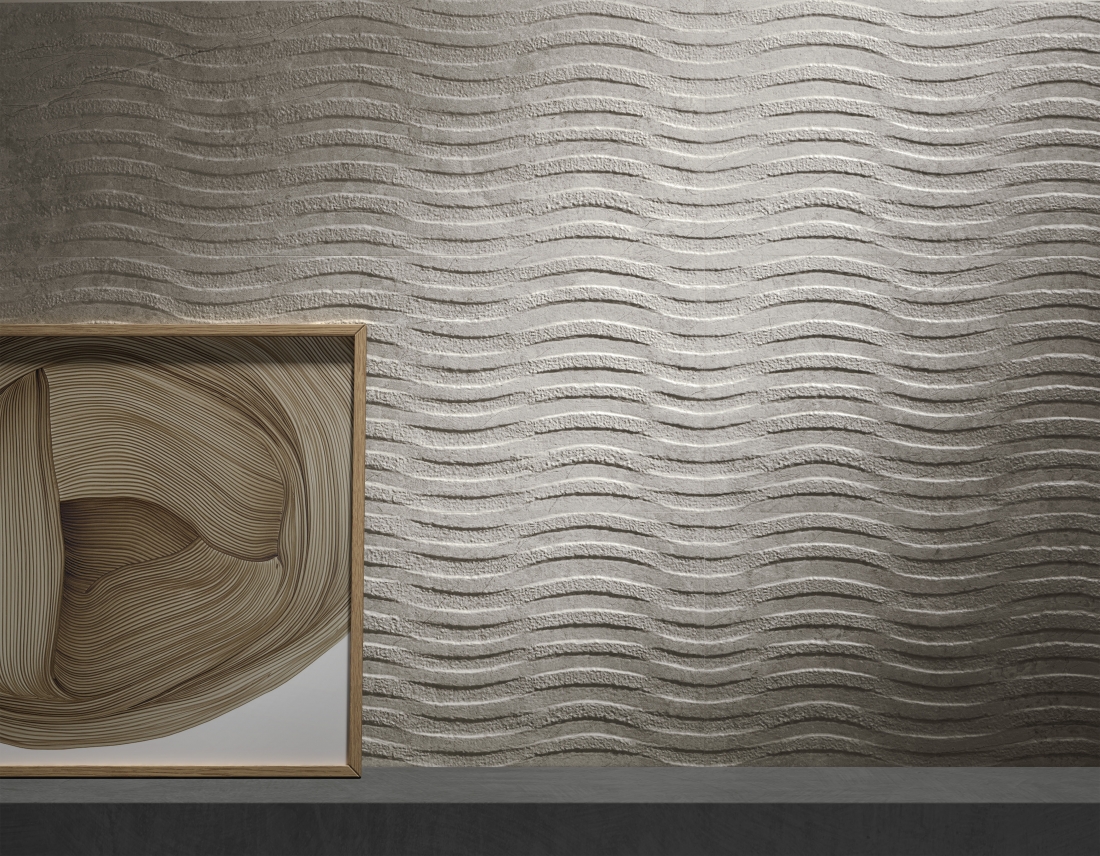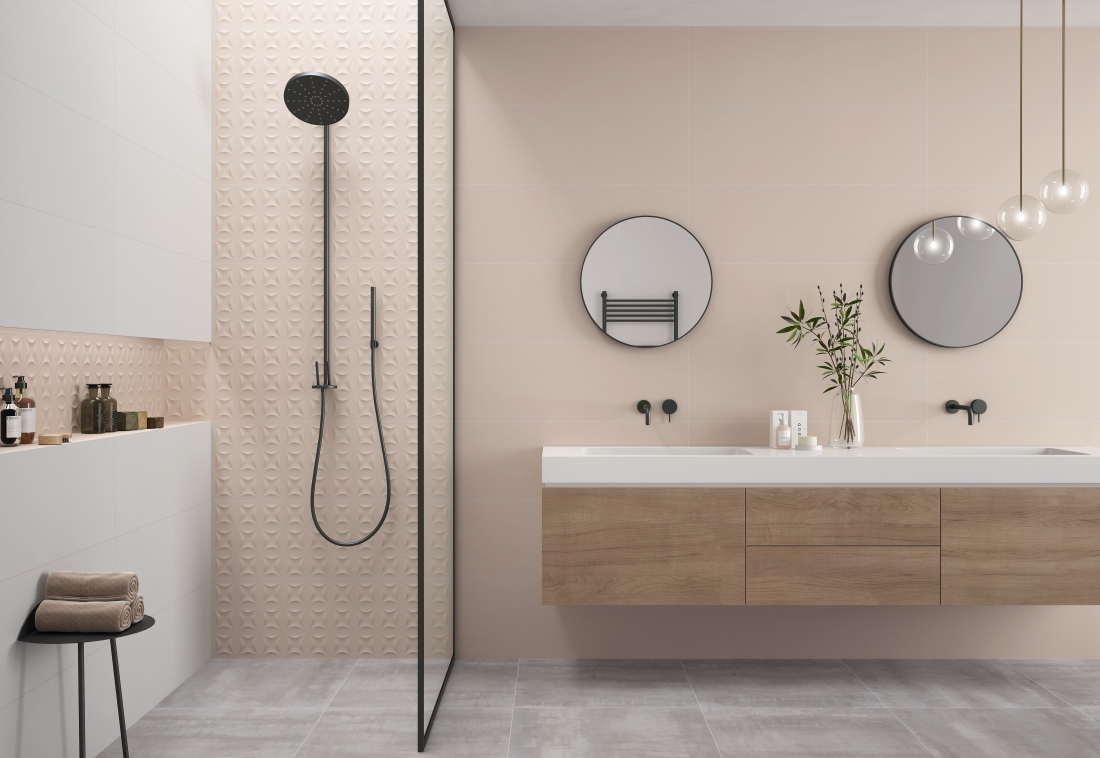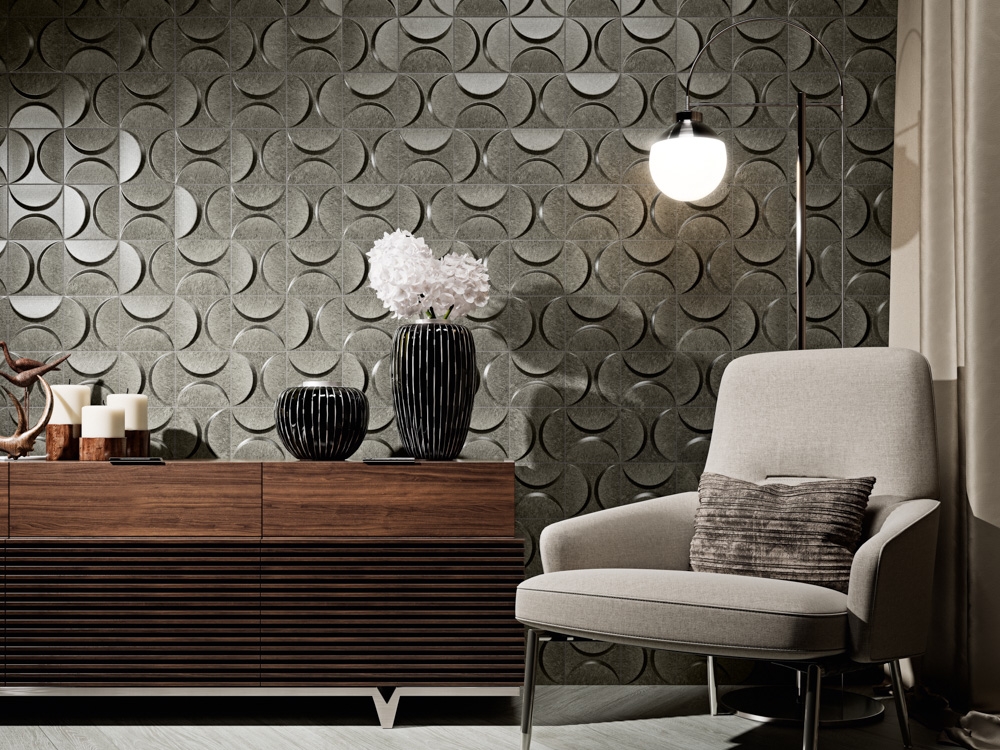 CLAY & EARTH
Terracotta is back in fashion. So much so that the porcelain and ceramic stoneware manufacturers prevalent in the Spanish tile sector are making their own contemporary versions of this rustic-looking product. Ranges available are either making a virtue of the warmth of the surface and offering mono-colour tiles that are impressively saturated in colour – some brown or beige, others leaning towards orange – or experimenting with geometry.
For example, several brands are reinventing other styles of tiles, such as 3D or hydraulic formats, by introducing earthy and clay tones into glazes and patterns. Some of the latest designs are picking up on the revival of Seventies fashion.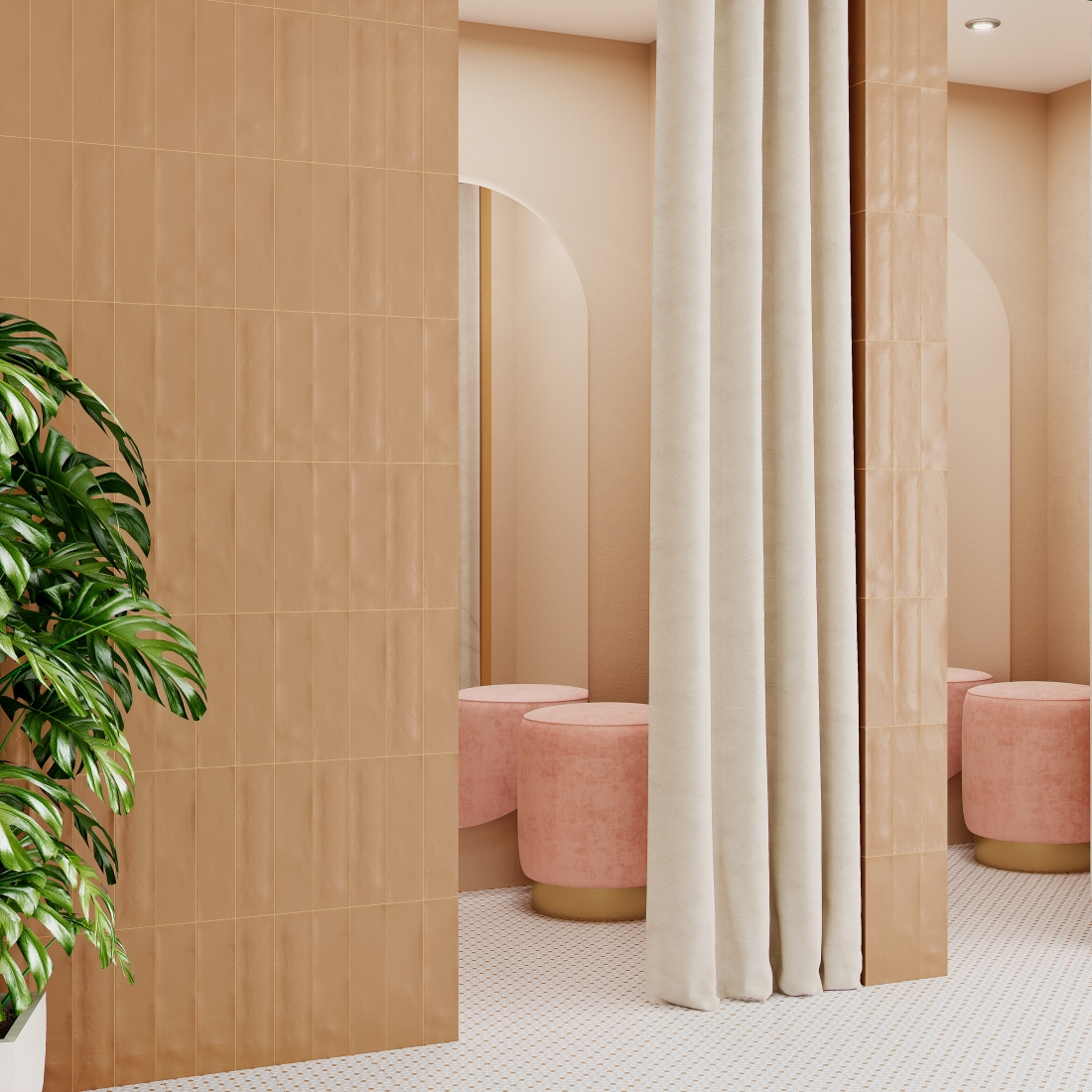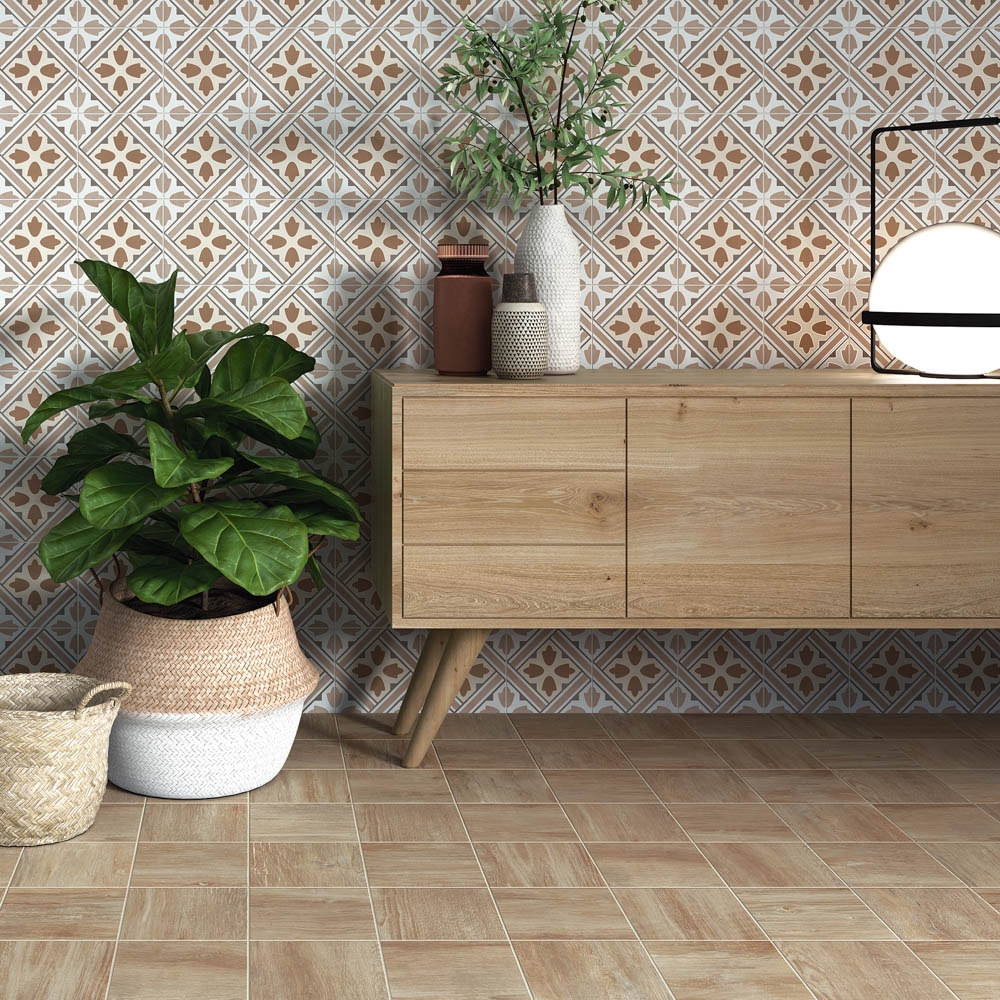 MONOCHROME MIX
Although colour is having its moment in the design world, any trend always has its counterpoint, and monochrome décor is enjoying something of a comeback. Spanish producers are finding fresh ways to make white and black tiles interesting with intriguing reliefs, textures, and subtle patterns and, while there have always been advocates of the all-white scheme, the popularity of the all-black feature wall is rising, too.
However, most notable is the proliferation of dramatic mixes of black and white tiles that utilise geometric patterns and draw on almost any art movement from Art Deco to Pop Art. Formats can be in any style from mosaics and textured bricks to décor tiles and larger 3D pieces.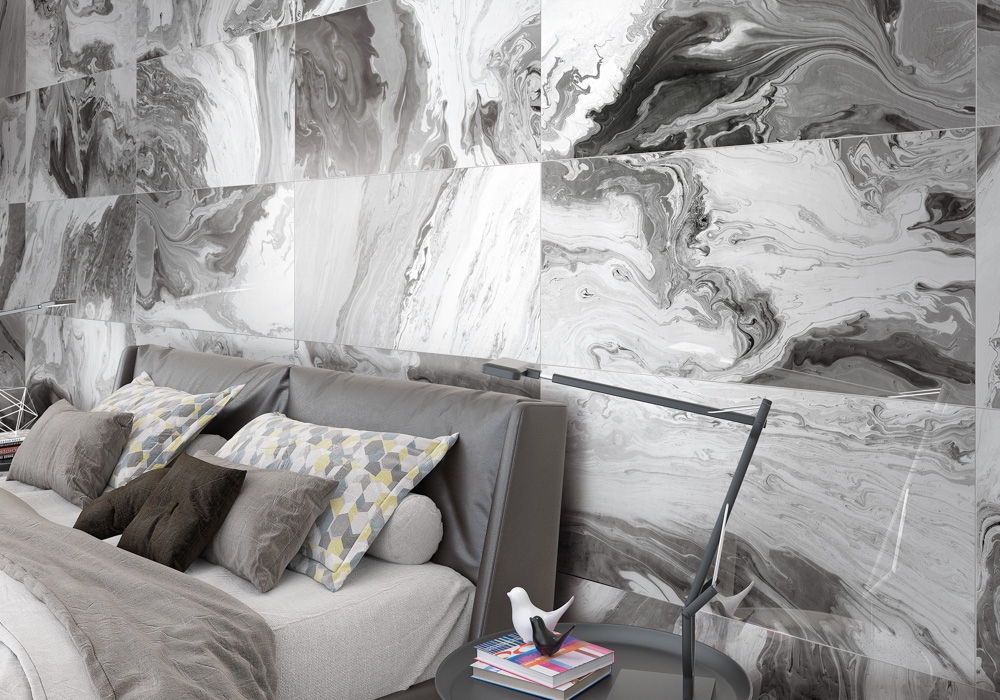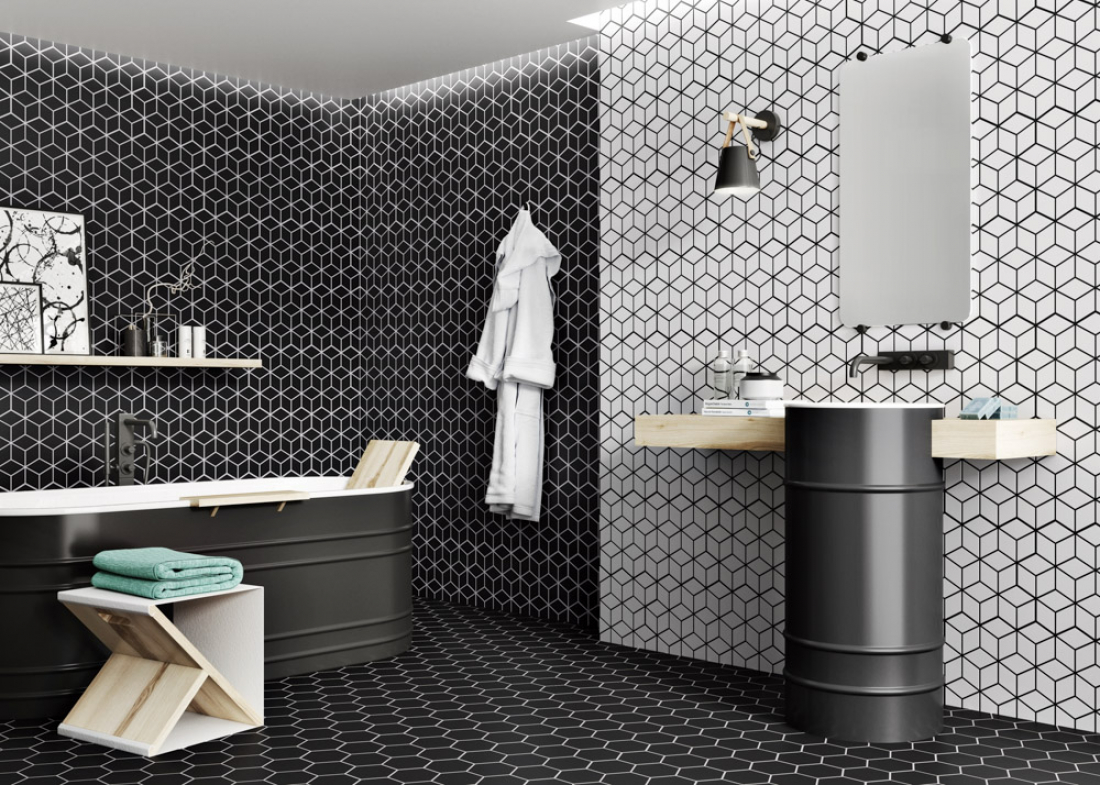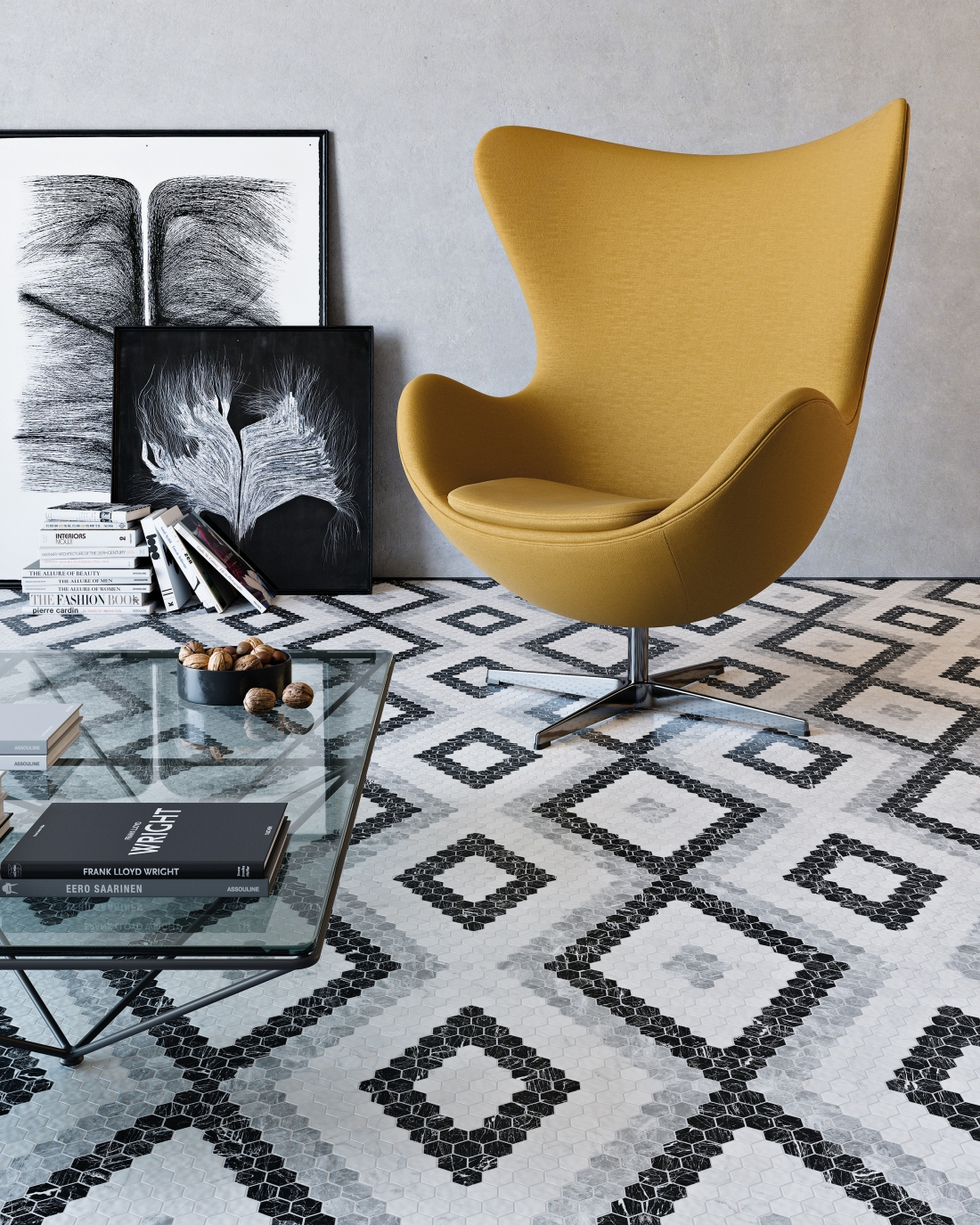 PAINTED EFFECTS
Formats that look as if they've been splashed with paint have been a talking point amongst visitors to this year's exhibition. These eye-catching designs have allowed the producers to show off new inks for porcelain, which don't lose their vibrancy when heated, but they're also illustrative of how playful ceramic tile manufacture can be. Look out for streaked effects with a touch of glitter and smudged designs that give the look of being worn by time.
All of this ingenuity shows that ceramics can be customised to evoke almost any concept and are incredibly faithful in reproducing a picture, whether with sharp photo-realism or with impressionistic painterly brushstrokes.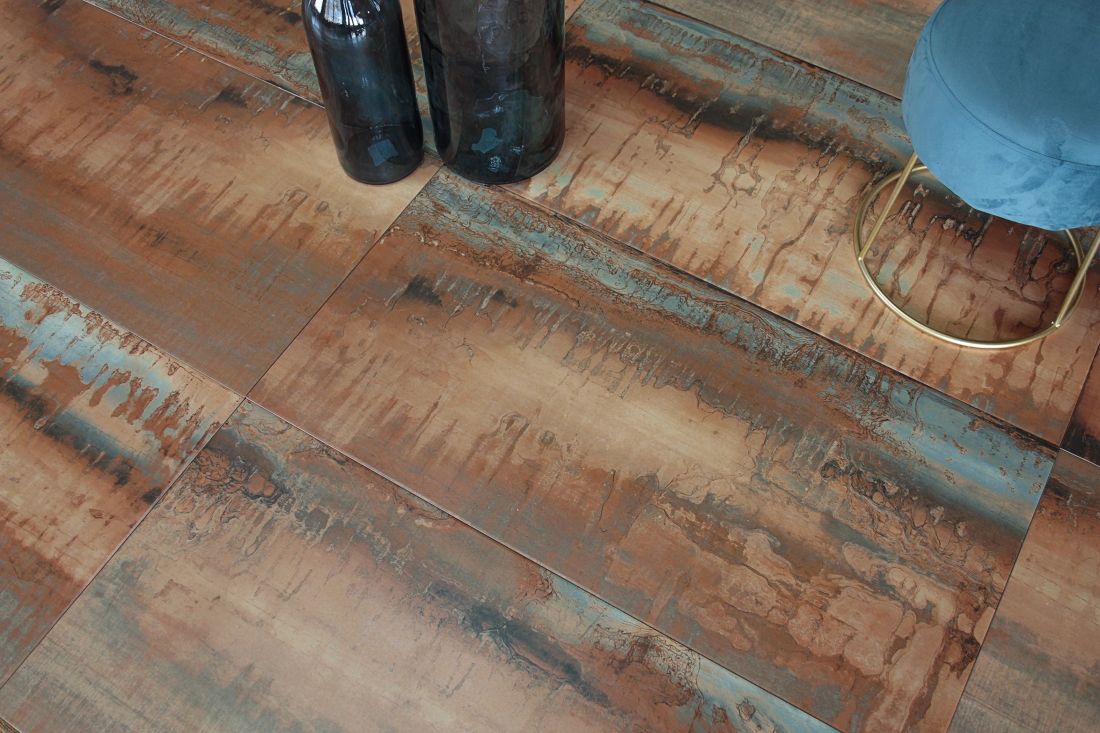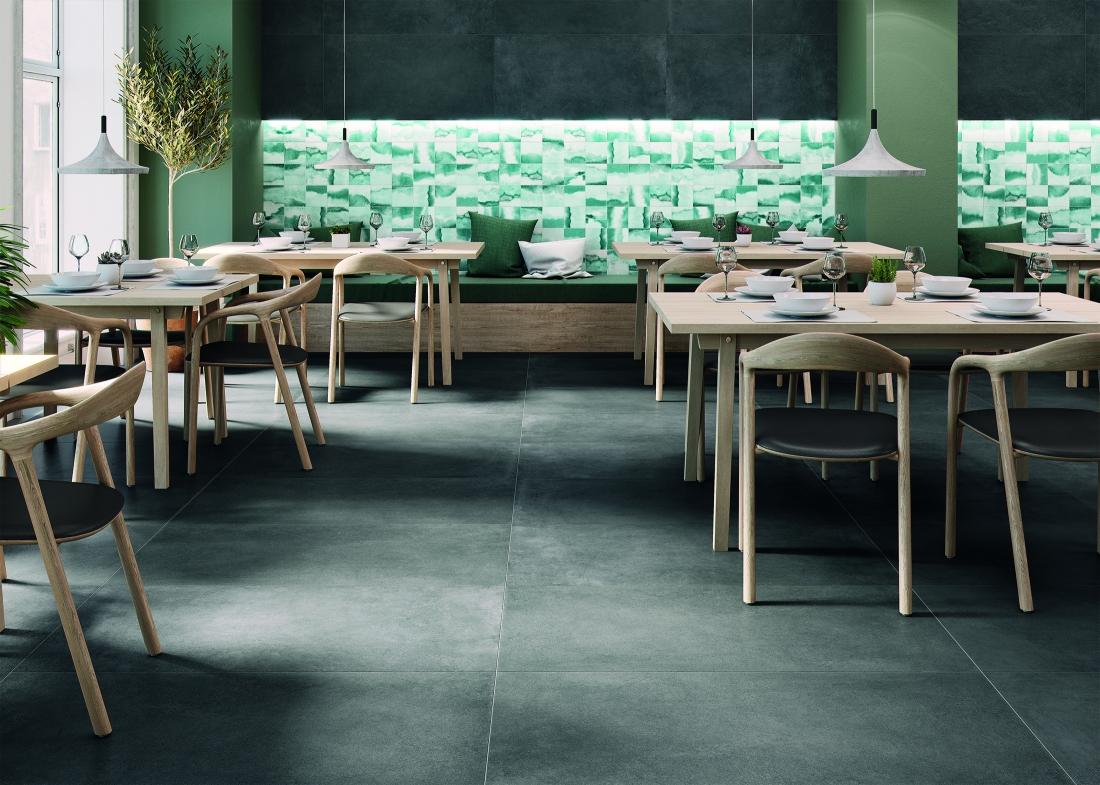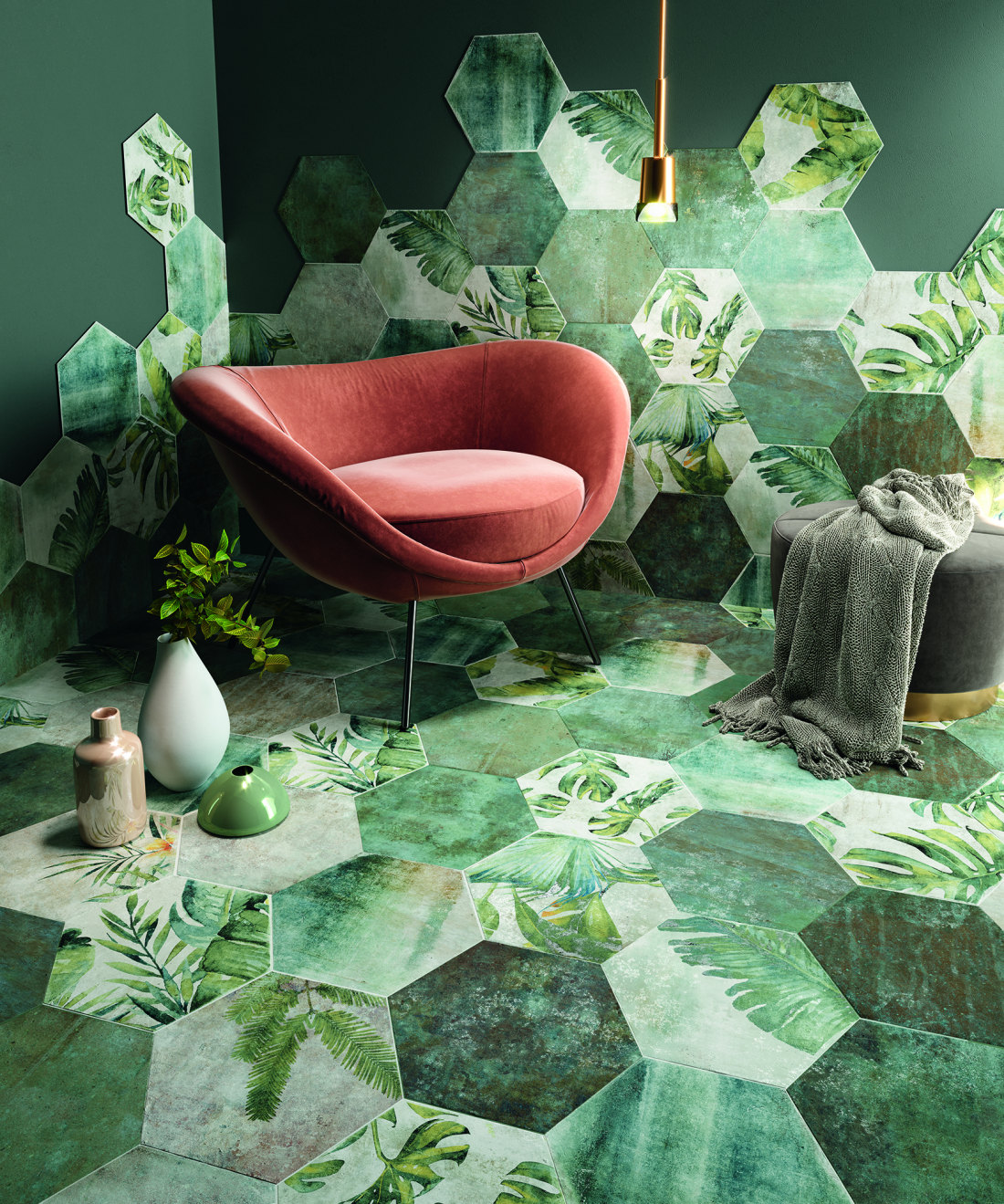 Discover more about Tile of Spain.