The Bee House: Radii Planet Group contributes to flexible workspace that allows businesses to spread their wings.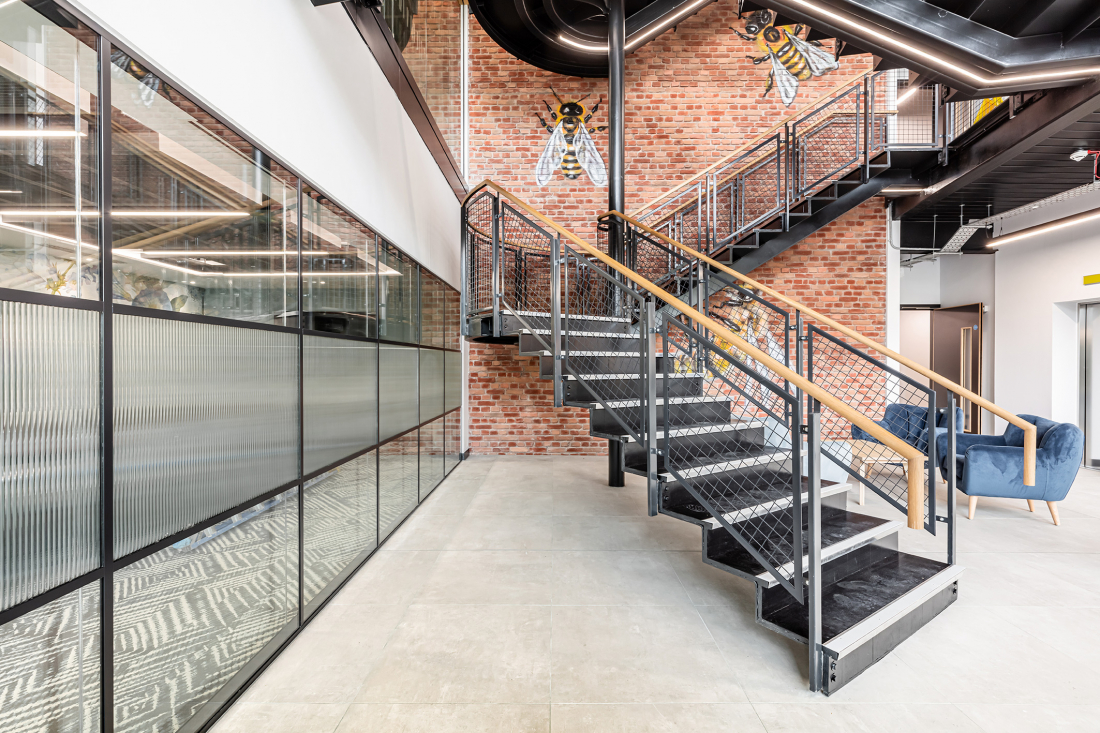 140 Eastern Avenue, Milton Park, has been transformed into Oxfordshire's largest and newest collaborative work space: the Bee House.
It has a large variety of private office suites, Skype booths, nooks, and breakout areas, providing flexible space for "businesses to spread their wings". Co-working memberships are available for individuals who want to belong to the vibrant community.
Planet, part of Radii Planet Group, worked with client MEPC, and SRA Architects, on this multi-purpose office building, with each zone needing different acoustic and fire requirements as well as the aesthetic qualities.
As the project developed and grew, Planet worked hand-in-hand with the architects and Barnwood Contractors to provide a variety of solutions including: banded LOFT glazed partitioning (20mm and 100mm) with bespoke manifestations; fire rated doors and screens from RPG Fire systems; single- and double-glazed IsoPro doors, finished to match the LOFT banded partitions; and atrium glazing.