The chair marks a new designer partnership for Hem and is the debut piece in Toogood's new Puffy Seating Collection.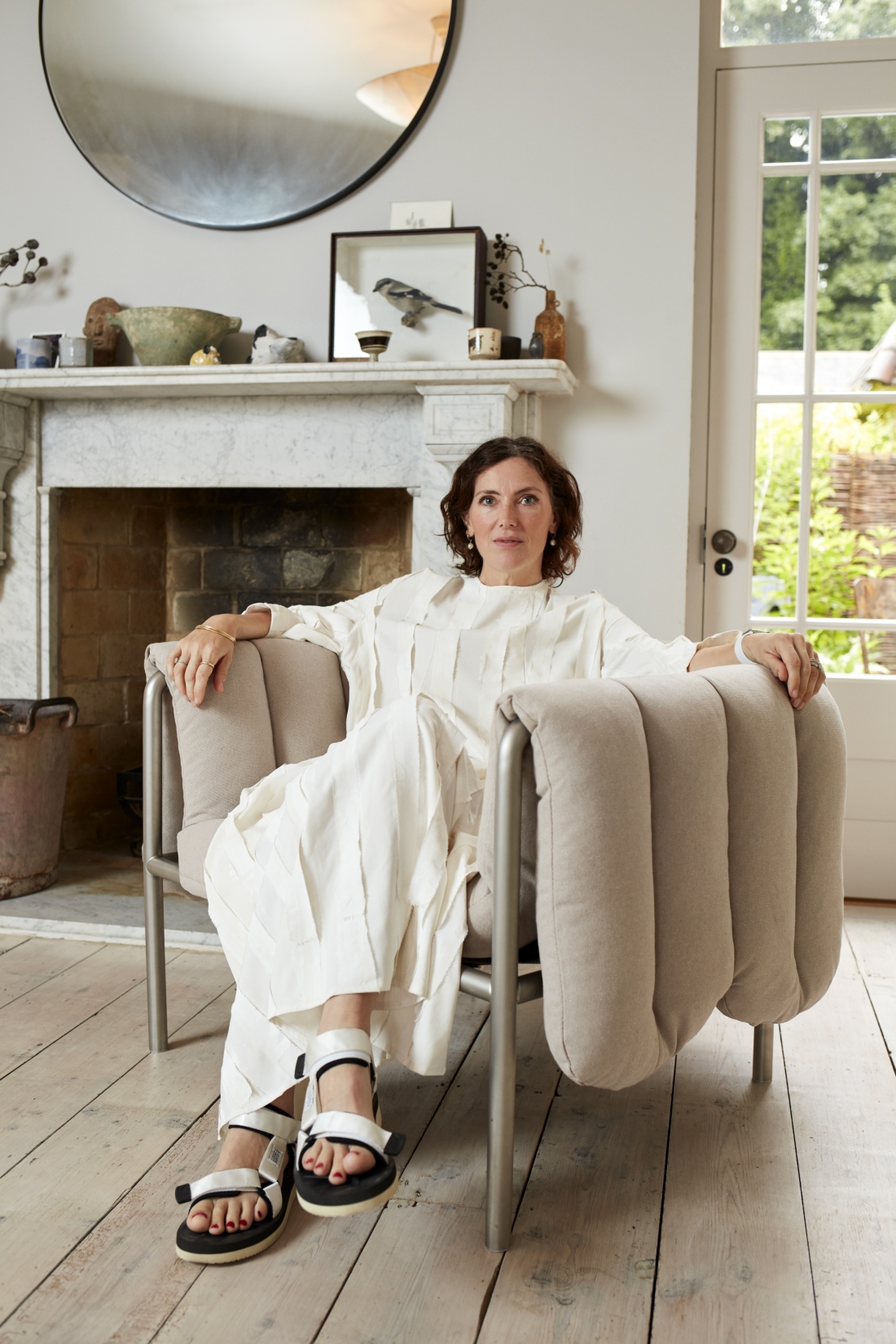 Hem unveils the Puffy Lounge Chair, marking the brand's first collaboration with renowned British designer Faye Toogood. The lounge chair is the first introduction of Hem's Puffy Seating Collection, which will encompass a range of chair and stool products, offering a tactile new take on the enduring concept of steel-framed furniture.
The first piece in the Collection, The Puffy Lounge Chair combines the clinical lines of Modernist furniture with a deep, satisfying sense of comfort. The tubular frame peeks out from beneath a detachable upholstery of soft, quilted fabric which sits atop a canvas sling for support. The overall feeling is one of being enveloped in a plumply padded duvet.
"The idea behind the Puffy Seating Collection is to emphasise the two almost contradictory ideas at play in the furniture," Toogood says of the design, "First, stability and strength, highlighted by leaving the stainless-steel framework on display; and second, comfort and reassurance, in the form of the puffy upholstery. The resulting pieces have a dependable durability coupled with all the enveloping warmth of a familiar duvet."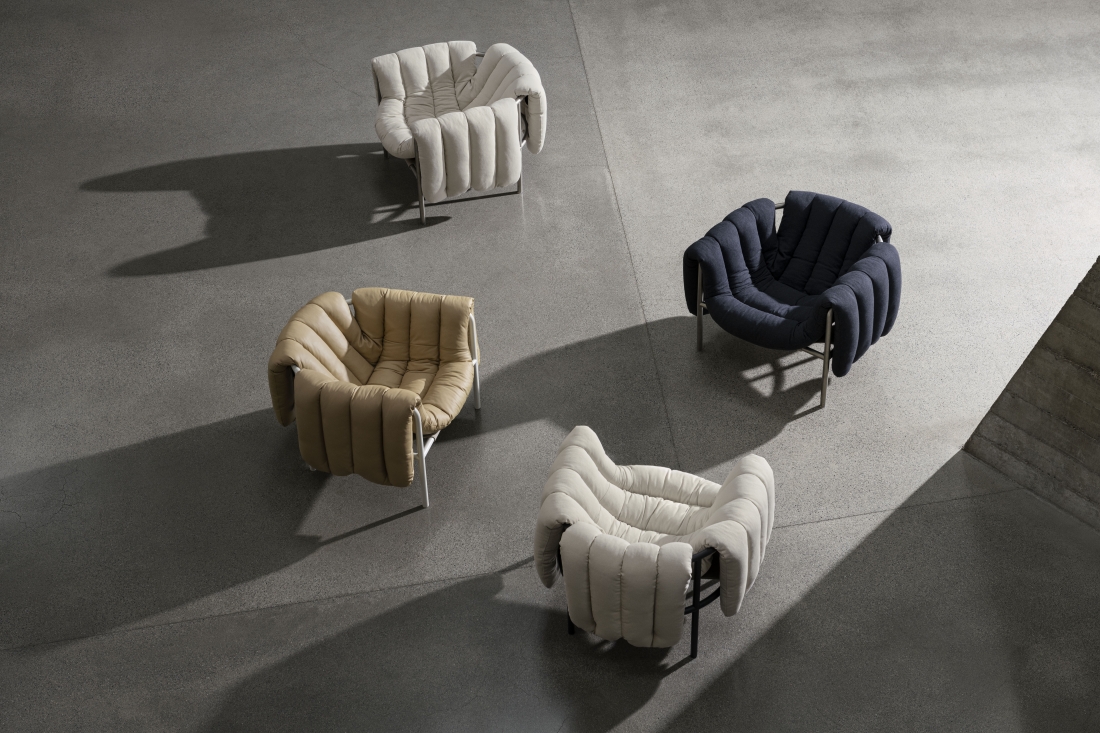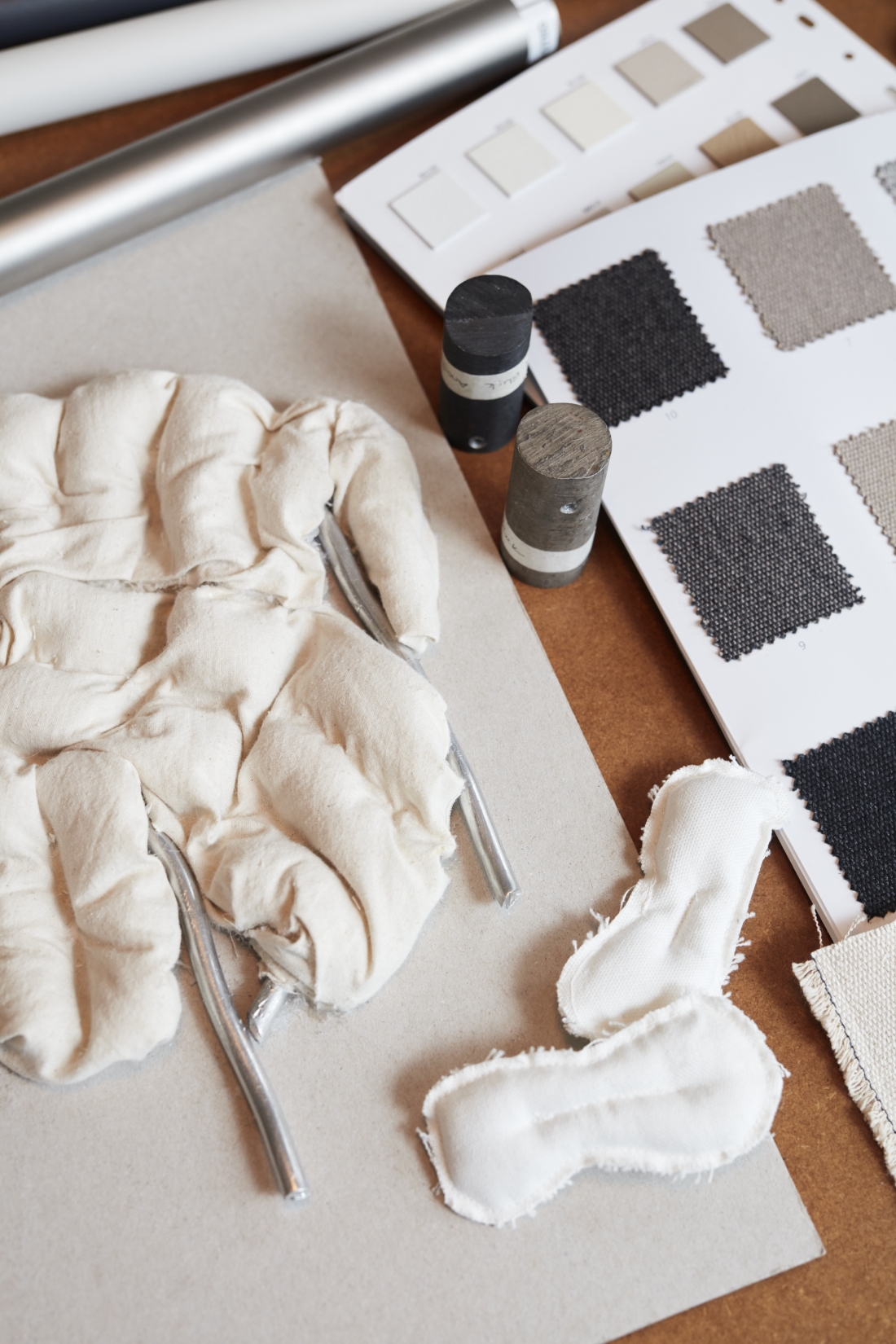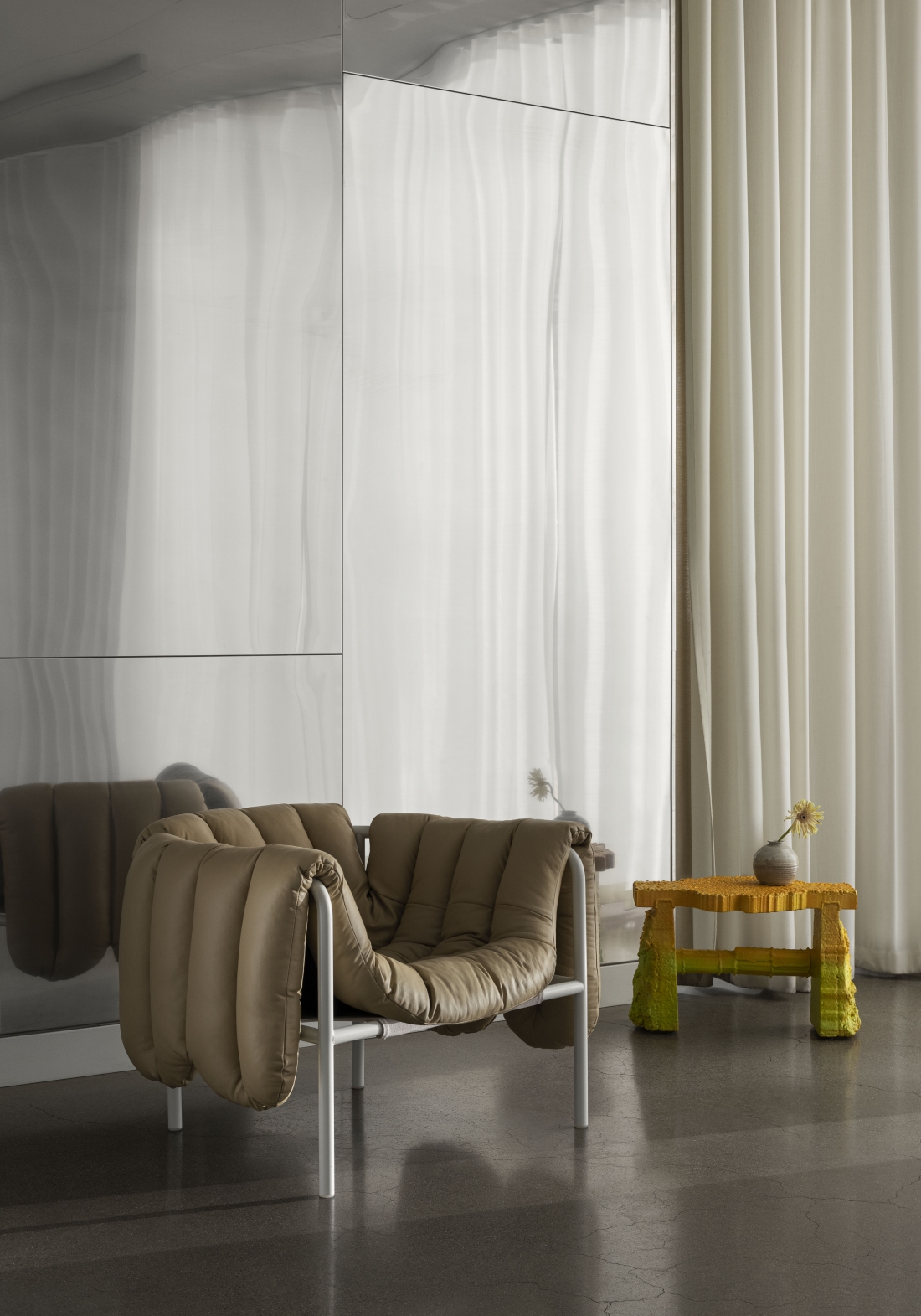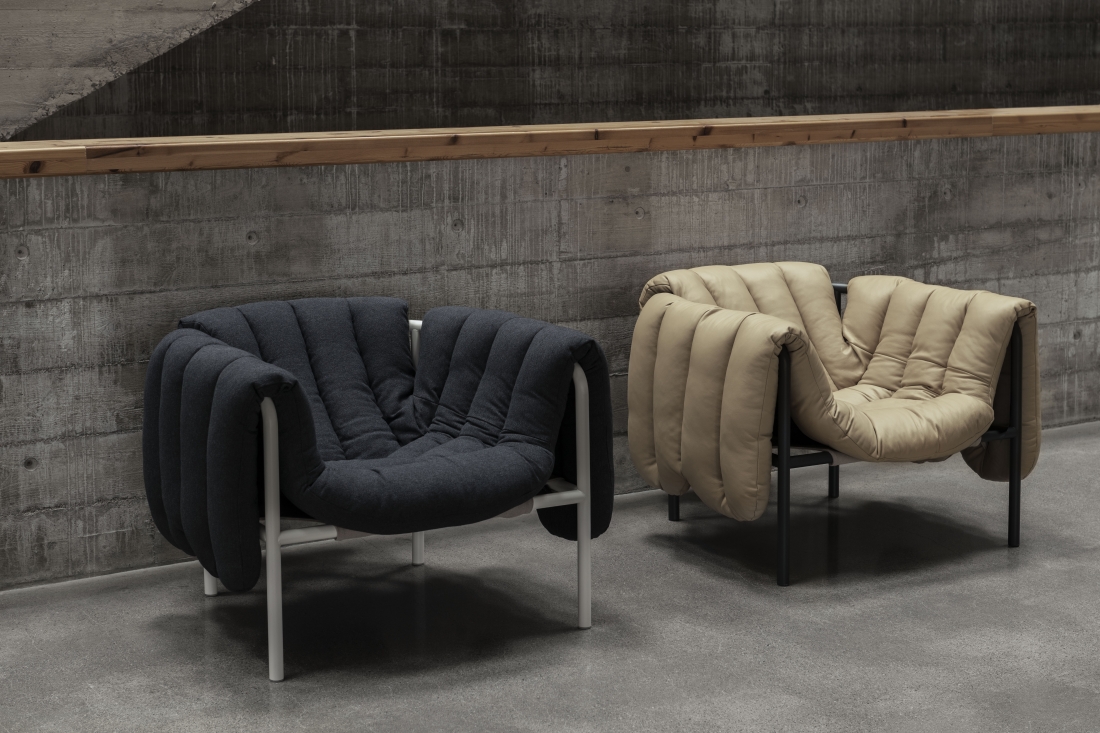 More about Hem & Faye Toogood.