The Production of Fatigue: French designer Léa Mazy's new concept for the tile industry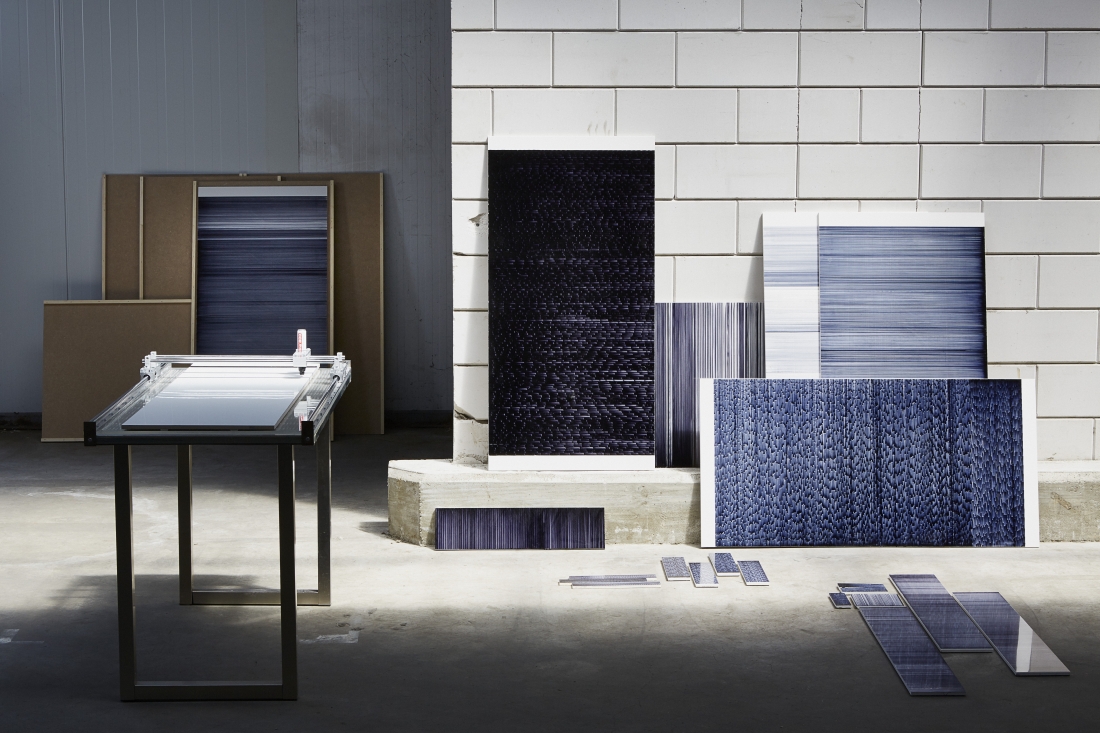 French designer Léa Mazy has designed a new printing process for the tile industry, inspired by the concept of 'fatigue".
Fatigue is viewed as a vulnerability or a weakness, having a negative impact on work performances, but making use of the fading quality of a printer as its ink cartridges run low, Léa has explored how 'fatigue' in machines could positively challenge the standards of mass production.
Supported by Italian ceramics company Florim Ceramiche, she has found unexpected aesthetic qualities through this approach, creating a pixelated gradient pattern with a subtle variety of colour and pattern nuances for ceramics.
"The tile industry is a great platform to show the possibility of distinction and subtleties in mass-produced standard pieces" Léa explains." Each tile becomes the witness of a gradual fatigue."
With her research, Léa aims to spot new possibilities and potentialities in existing production processes and challenge more manufacturers to reconsider processes usually perceived as faulty production means. "I consider this research into faulty printers as the first chapter of much bigger research, which already has a great potential in many other surfaces and fields than the tile industry," she says. "I am currently exploring this printing process for textiles. It is amazing how the patterns created are directly related to the surface chosen to print on.
"Fatigue is not only human. Fatigue occurs also in the things we surround ourselves with and from which we expect the same capacity to perform. Society is obsessed with productivity and efficiency.
"Instead of fighting fatigue, we should recognise its creative potential in challenging the ideals and standards of mass production. We are in an era facing urging matters such as material waste and obsolescence in machines."
Based in the Netherlands, Léa specialises in concept development, materialisation, production processes, set design and curation. Her creative experimental approach is characterised by a close interest for matters which are overlooked, unspoken, discarded or taken for granted. Find out more at leamazy.com.