Theresa Obermoser on spatial symmetry, Instagram-friendly interiors & making lemonade.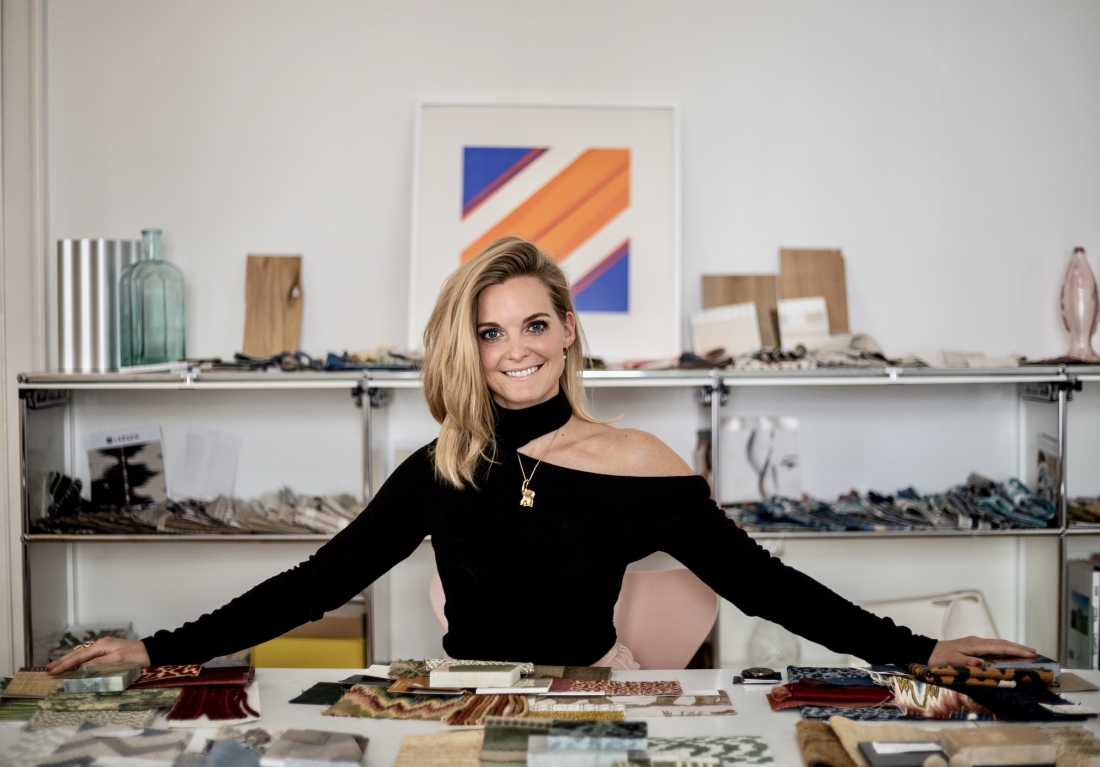 Theresa Obermoser Interior Design is an award-winning studio that offers a "360 degree design experience". From restaurant concepts to branding, Theresa Obermoser and her team assist clients in all areas of the creative process.
Theresa has a unique style that can be best described as 'lässig' - or - 'effortlessly elegant', grounded in efficacy and practicality. Her passion for interior design can be ascribed by her time spent growing up at her family's hotel in Kitzbühel, Austria.
There she enjoyed playing an active role in virtually every vertical of the hotel business which provided her with invaluable insights and a deep understanding into the nuances of design, and importantly, helped develop and later hone her artistic and eclectic style that still defines her today. We recently caught up with Theresa to find out more about her inspiration and those scroll-stopping Instagrammable projects...
Firstly, can you please give us a brief introduction to Theresa Obermoser Interior Design?
"After a couple of years working in the industry all over the globe, I decided London is where my design heart is. So, I opened the studio in Notting Hill. As one of our biggest projects, the first private member's club "AM HOF 8" is in Vienna, I spent quite some time in Austria and opened a studio there.
"I mean, currently everyone is working from home anyway, but technically we have two cool studios in two cool cities to make it easy and fun to work on EU and UK based projects."
How would you describe your particular style?
"In German, there is a term we use "lässig" which might be best translated as 'effortlessly elegant'. I am not a big fan of too much glitz and glamour. I think it is important that there is a lot of symmetry, a space must be functional and atmospheric, and I am a big believer of "less is more".
"I wouldn't say that I am a fan of minimalism, which definitely has been done enough in the '90s, but I stick to the rule that for every new item in a room, another item has to go."
You work with clients in the hospitality sector, which has been greatly impacted by the pandemic. How do you see the industry adapting to the 'new normal'?
"I really have to say that I am amazed by how brave a lot of companies are. We are definitely living in strange, difficult times, but hotels who can afford it are using this time to invest what they can.
"Rather than pitting themselves they take the lemons that life is giving them and are proceeding to make as much lemonade as possible."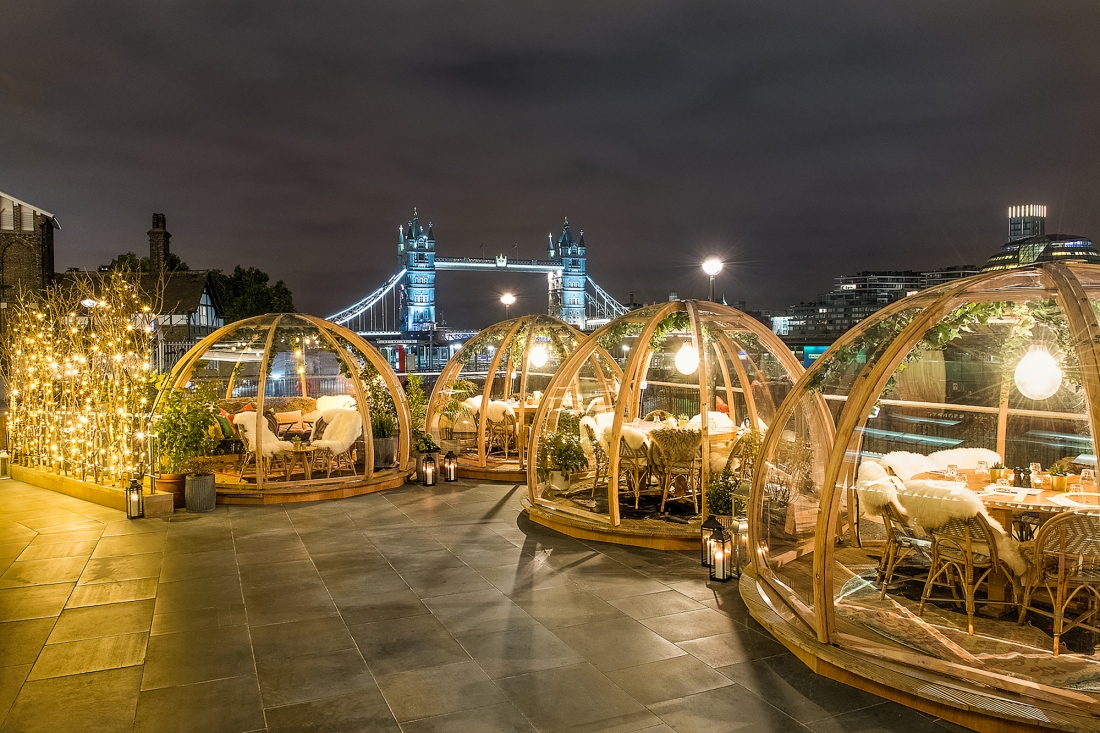 Your projects are extremely eye-catching, and dare we say Instagrammable! What's been your favourite to work on and why?
"First of all - thank you. This is a difficult one. I mean I think the most obvious answer would be the luxurious house in Ibiza that I finished this year. This led to me moving to Ibiza for a couple of months, and I could definitely get used to a lifestyle where an early morning dip in the sea is part of the daily routine.
"But when it comes to Instagrammable, I have to mention the Igloo Winter Wonderland I designed for Coppa Club. The process of building them was not so special, but the fact that a short-term, interim solution, was fully booked for the season (and still is) after 3 days, and bagged me an award - is actually still unbelievable - and is definitely what I am most proud of."
The concept drawings you create look like watercolour paintings - can you talk us through your creative process from when a client brief first drops?
"After the first conversation with the client, and I have really learned what they want, I already have a very strong idea of what the project will look like.
"I start looking for mood images to support my ideas and then I go through each room, each corner and think about how to incorporate that style in the room.
"That process is extremely important as a lot of ideas then come while I imagine working in that office, or having dinner on that table, or cooking in that kitchen. That is really what I love the most about that creative process, the scenes you are imagining that will happen in certain spaces."
You incorporate a lot of greenery into your designs - how important is bringing the outdoors in?
"Very important! Not only as it is good for the quality of air, but also because I think that the use of plants makes us feel more connected to nature, which is extremely important especially in times like these where we are not even allowed to leave the house."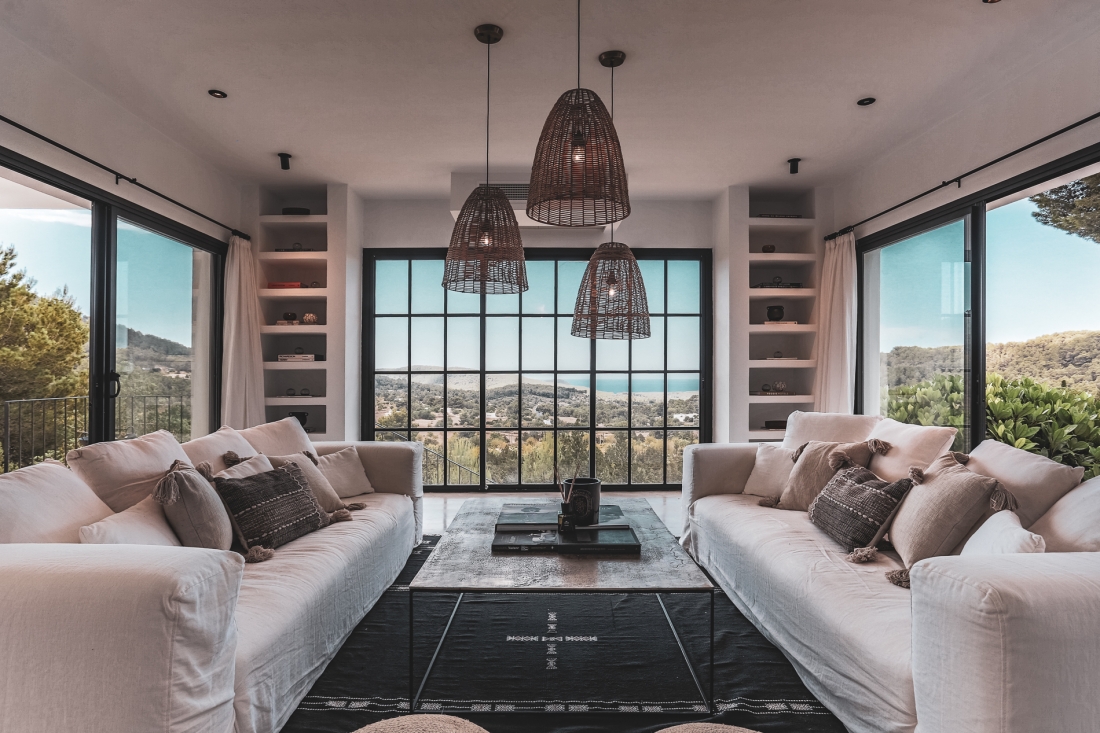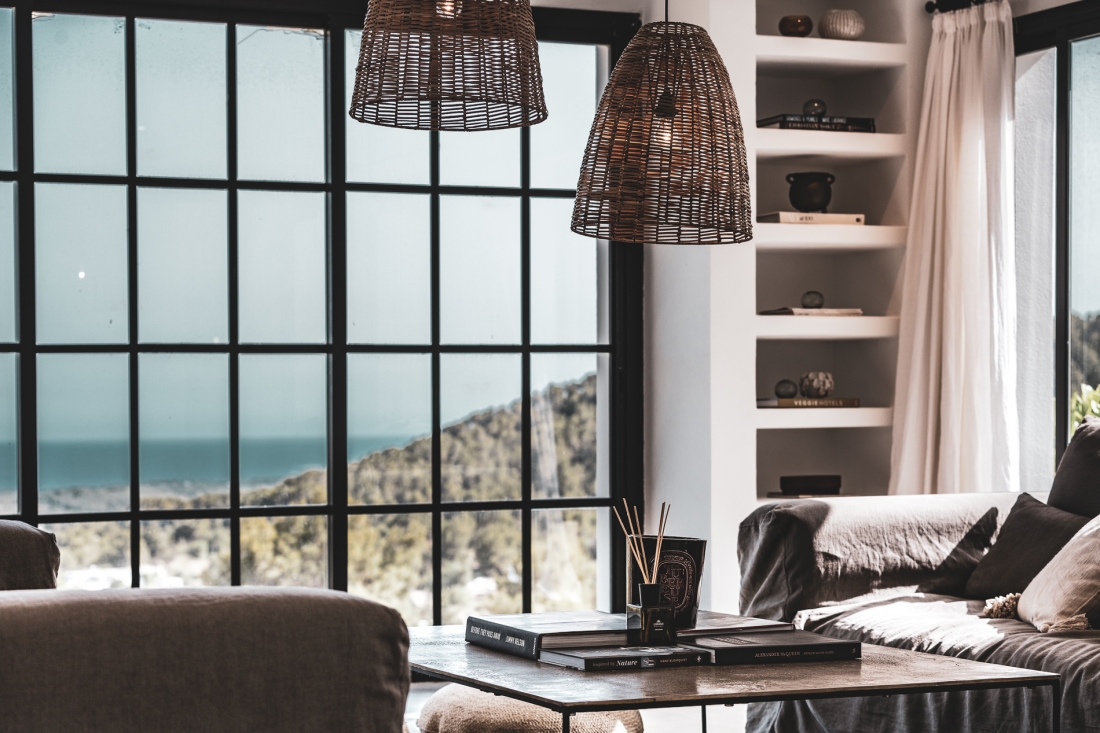 How do you go about selecting the materials you work with?
"I know what brands to use for what style I want to go for. It is important to mix brands wisely. There are great linen and velvet brands, that are not so well known, but the quality is great and I use them for plains.
"When I need crazy patterns, I block a morning and go to the Chelsea Harbour Design Centre and explore what is there. Every designer works differently, but for me it is important to have a lot of options to choose from and then I mix and match where I can."
Do you have a favourite material?
"I have favourite materials for different locations and different uses. Linen for curtains, boucle for sofas, suede for wall panelling, velvet for chairs. But there is no rule. It again really depends on the location of the project and the use for it."
Who or what inspires you?
"I am sure you get this answer all the time, but LIFE. As a designer, I think you see the world through different eyes. There is SO MUCH going on in my head when I enter a new space. When I come back from a trip, I barely have fun photos on my phone, but I find 20 photos of different angles of a reception desk I saw in a hotel, for example."
What's next for Theresa Obermoser Interior Design?
"Hopefully, we will soon all be back in the studios, which makes work so much more fun and efficient. But as this is not in our power, I am working on some collaborations and products by TO, which can then be bought online. Covid friendly and contactless :)."