PARTISANS' Fold House is a feat of pure architectural beauty.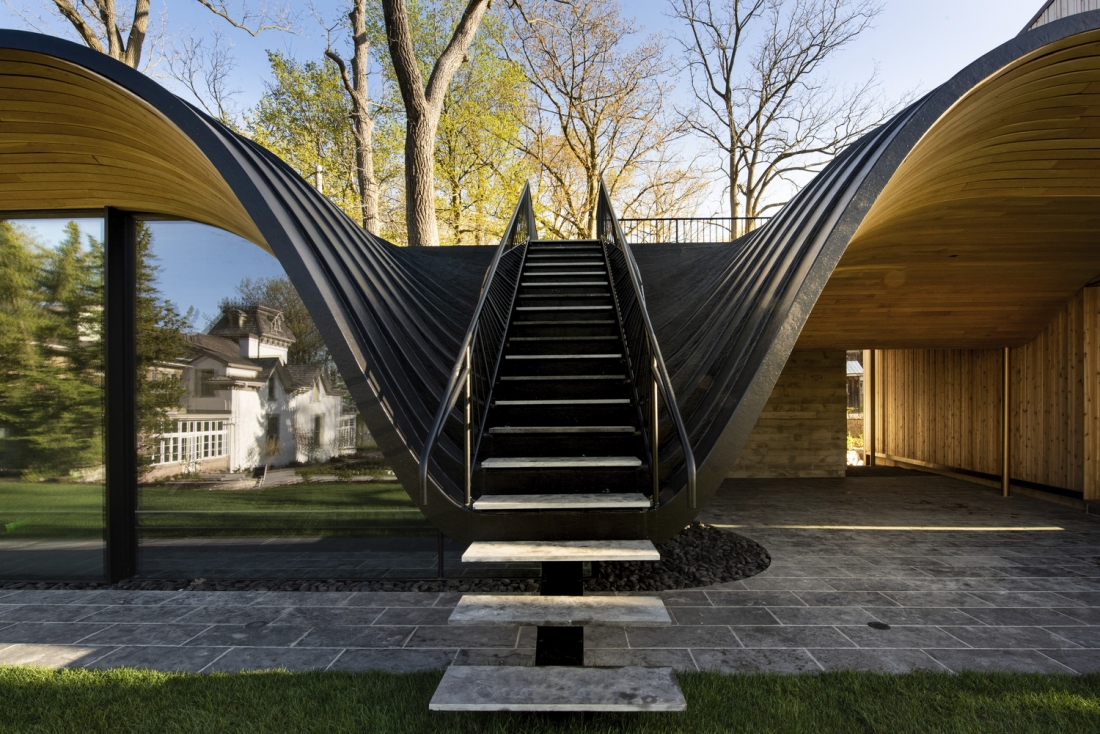 Fold House is a residential property in Southern Ontario, that literally "folds" into the contours of a hillside through its undulating wood and steel structure.
The two-story residence is concealed through the land's topography, with the pool pavilion nestled into the lower part of the hill, and features an eighty foot-long by ten foot-tall sliding glass facade that provides sweeping views from a burrowed vantage point.
The undulating structure disguises the ninety-foot steel structural beam that creates a cantilevered canopy, making the front of the pavilion appear as though it is floating.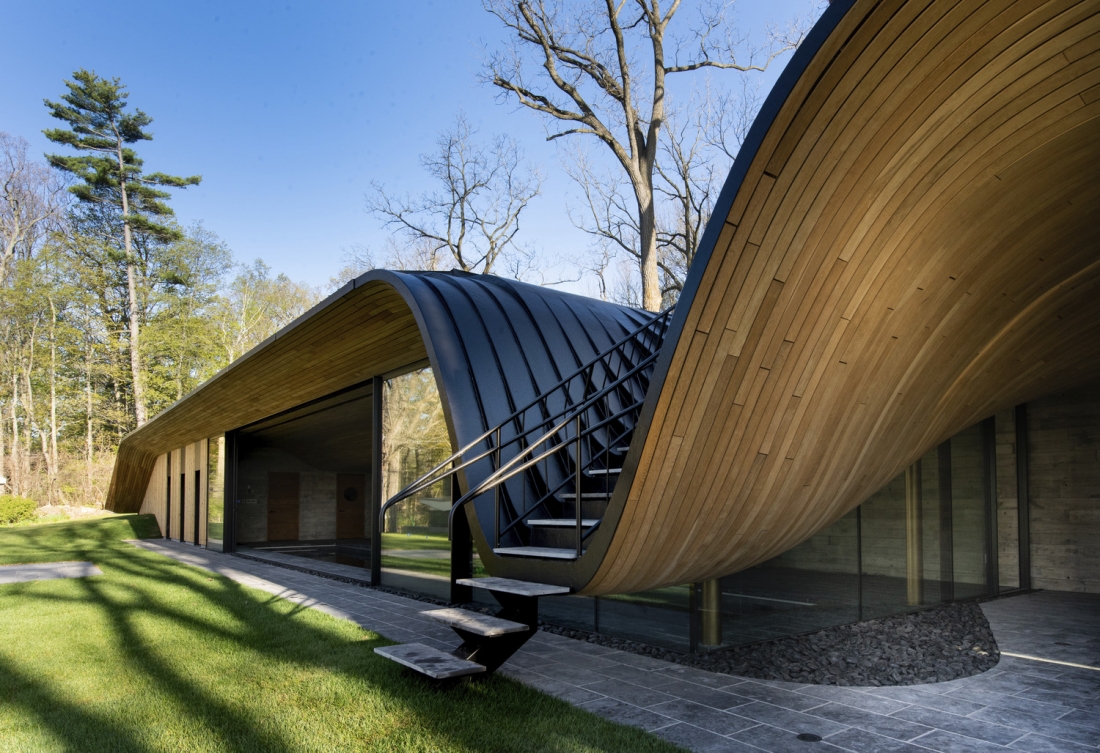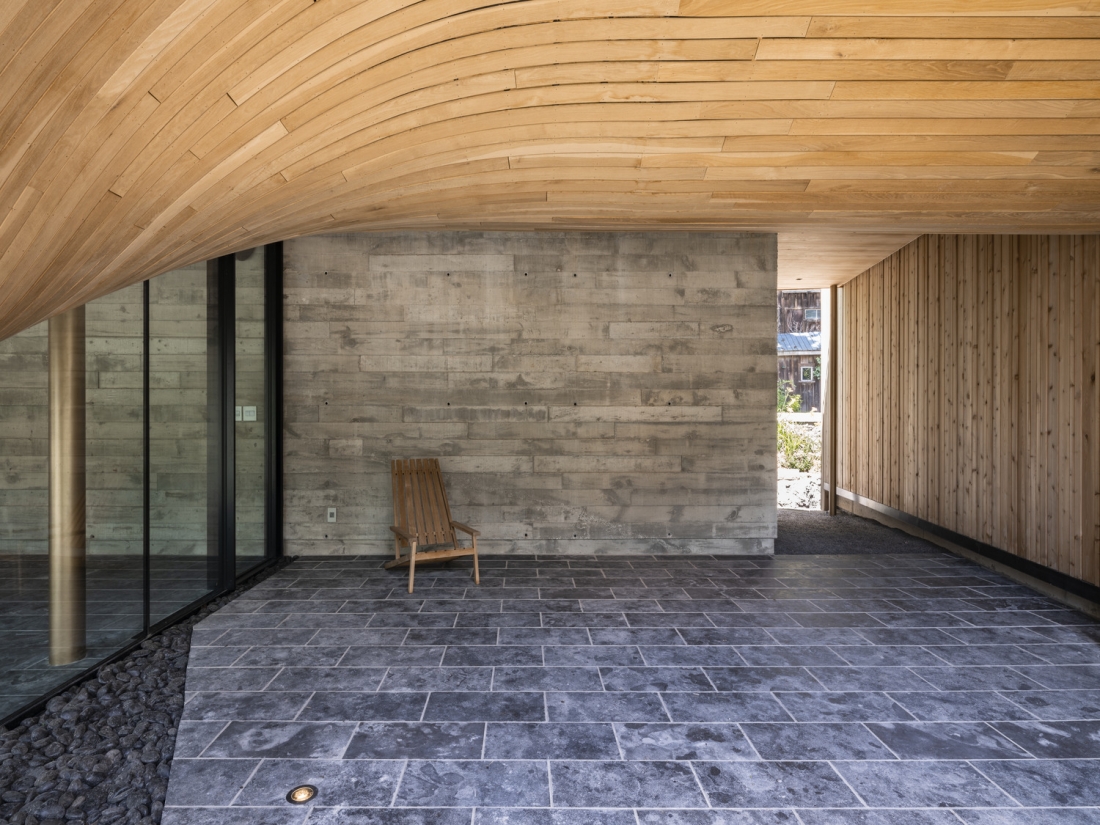 The facade and Interiors deploy compression-bent wood, an artisanal fabrication technique typically used on furniture and musical instruments, and rarely deployed at this scale. The roof has a significant wave-like curvature that is visually striking from the exterior of the building, as well as from the inside of the pool room.
To minimise environmental impact and follow the Niagara Escarpment's regulations, a 3D scan was performed to fine-tune the structure's positioning. The green roof blurs the distinction between landscape. In order to maximise sunlight in all seasons and reduce solar gain in the summer, the windows are structured in a checkerboard pattern along the guest houses, and the pool room features south-facing glazed sliding doors with deep overhang.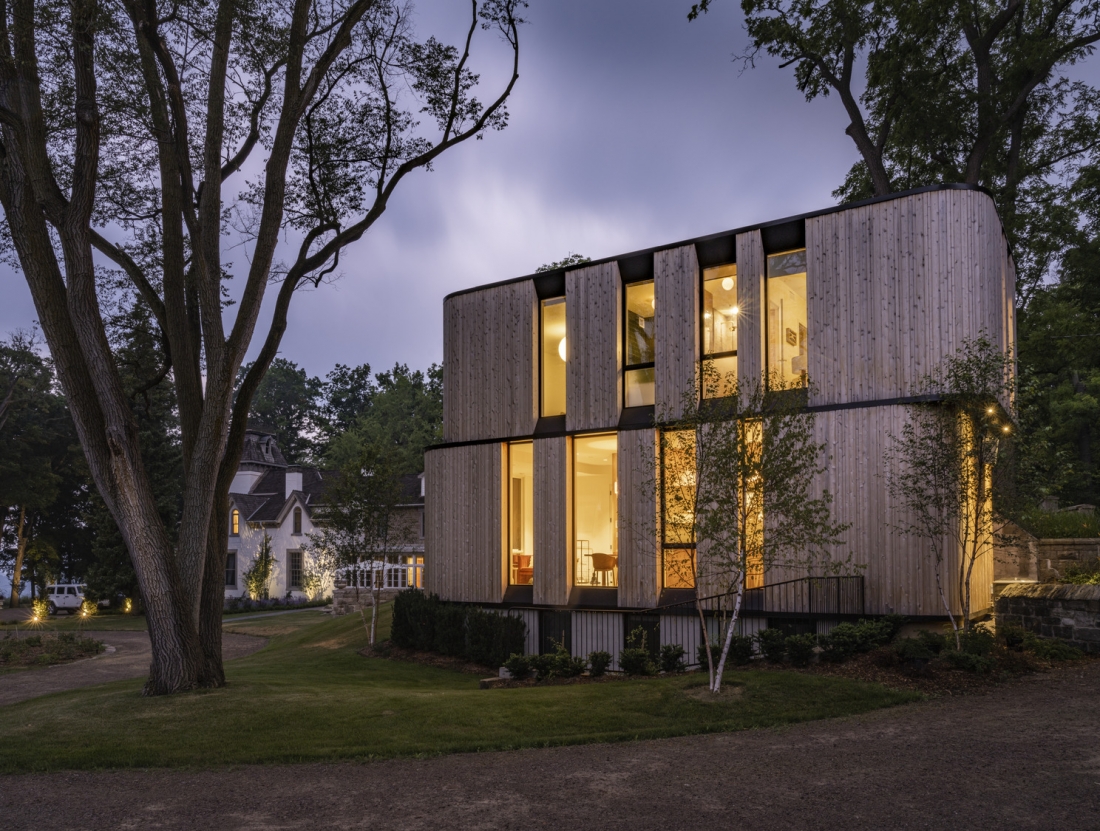 ​Scott Friedmann purchased this sweeping property in 2014. The heritage estate lies on the edge of an escarpment, hidden behind a stone wall and 200 year-old maple and oak trees. The property includes a rambling Georgian Revival Mansion comprised of multiple additions dating back to the 1870s, including a four-story tower, a solarium, coach house, barn, and a guesthouse housing Canada's first heated swimming pool. The grounds featured expansive lawns, fruit and nut orchards and perennial gardens.
In 2017, while dining in the original guesthouse, Scott and his family had to evacuate mid-meal as a fire broke out in the furnace room. Enter PARTISANS to support his vision to re-build. Years earlier, Scott got to know co-founders Pooya Baktash and Alex Josephson in the local food and art scene. Scott, Pooya, and Alex got excited about creating a folly that is born out of the site and opens up to it. It would be a nature-oriented escape to share with immediate family, friends and collaborators, centred around a swimming pool/spa and a guest house with a feature kitchen. It would be a place absent of the clutter of regular life.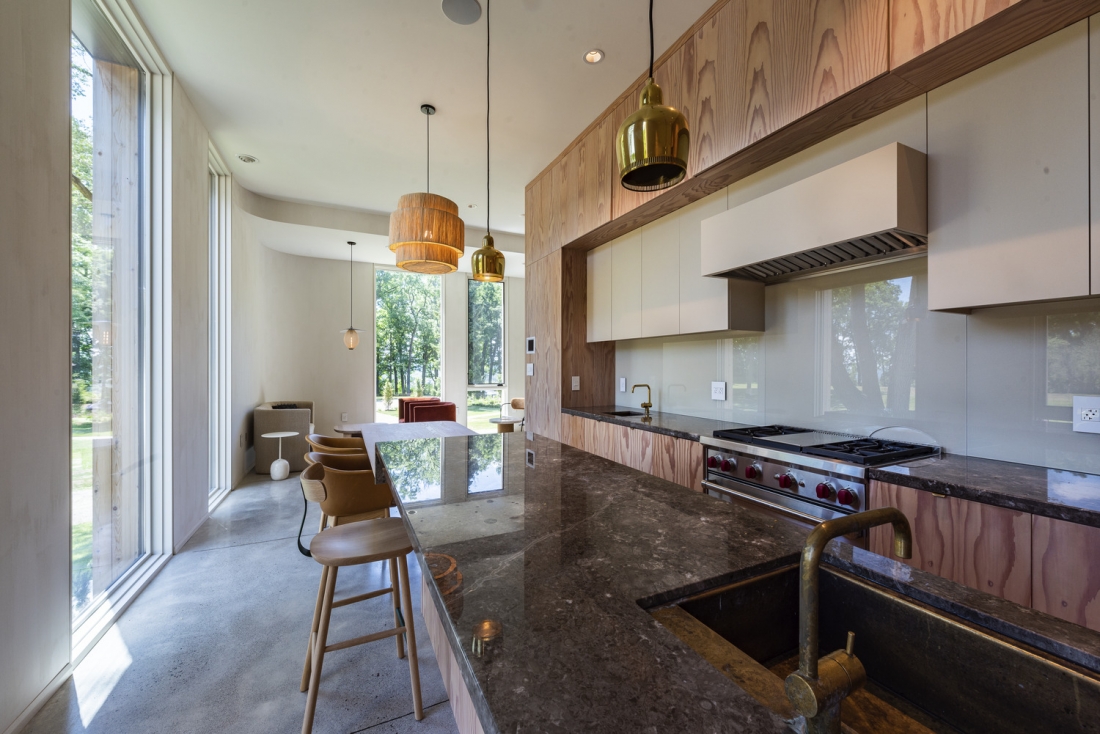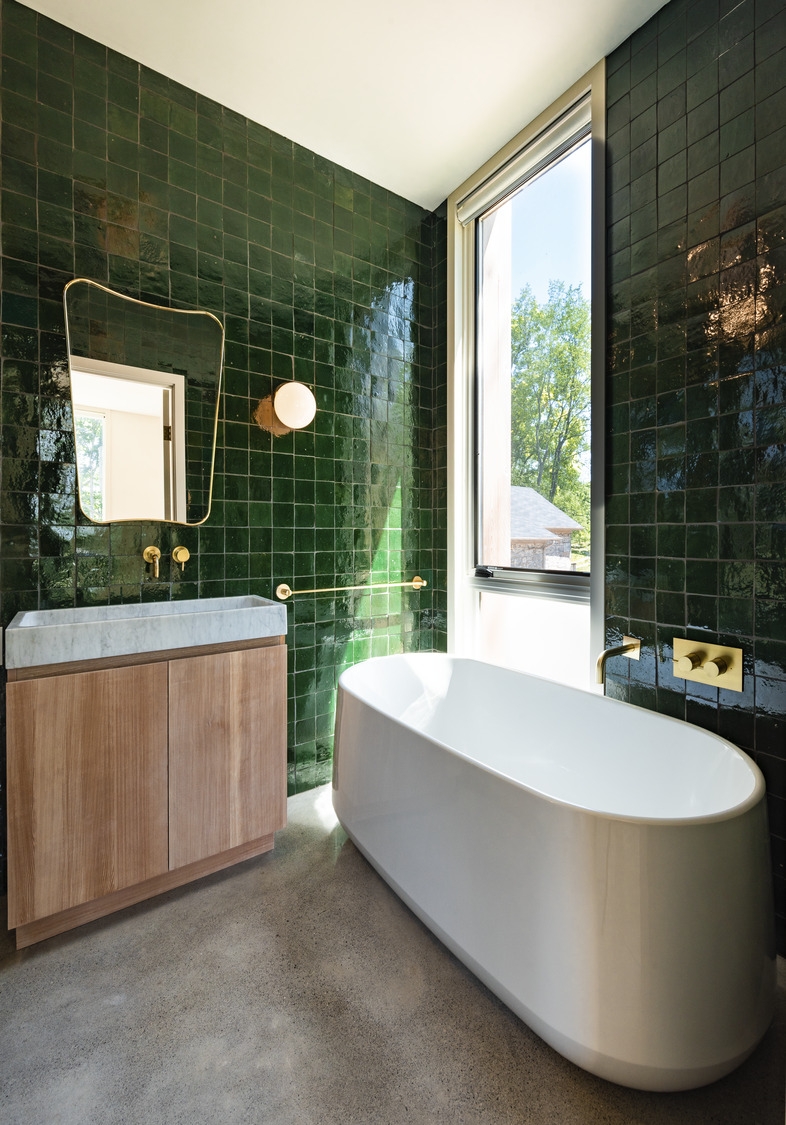 As a food and beverage venture investor and innovator, Scott has used the property as an inspirational setting for his family of five, and for food and drink-centric experimentation and experiences. He added an experimental vegetable garden, established beehives, started raising heirloom chickens, and he has been foraging for reishi mushrooms and wild black raspberries. He also expanded the family kitchen to double as a lab for fermenting, crafting, tasting and exchange. The family has created a self-sufficient home and property that has allowed them to weather the current pandemic relatively independently while enjoying the fruits of PARTISANS labor of love on the new pool pavilion.
All images courtesy of PARTISANS