Dreamy combination of terrazzo, curved mesh grid and greenery for Vista by Karv One.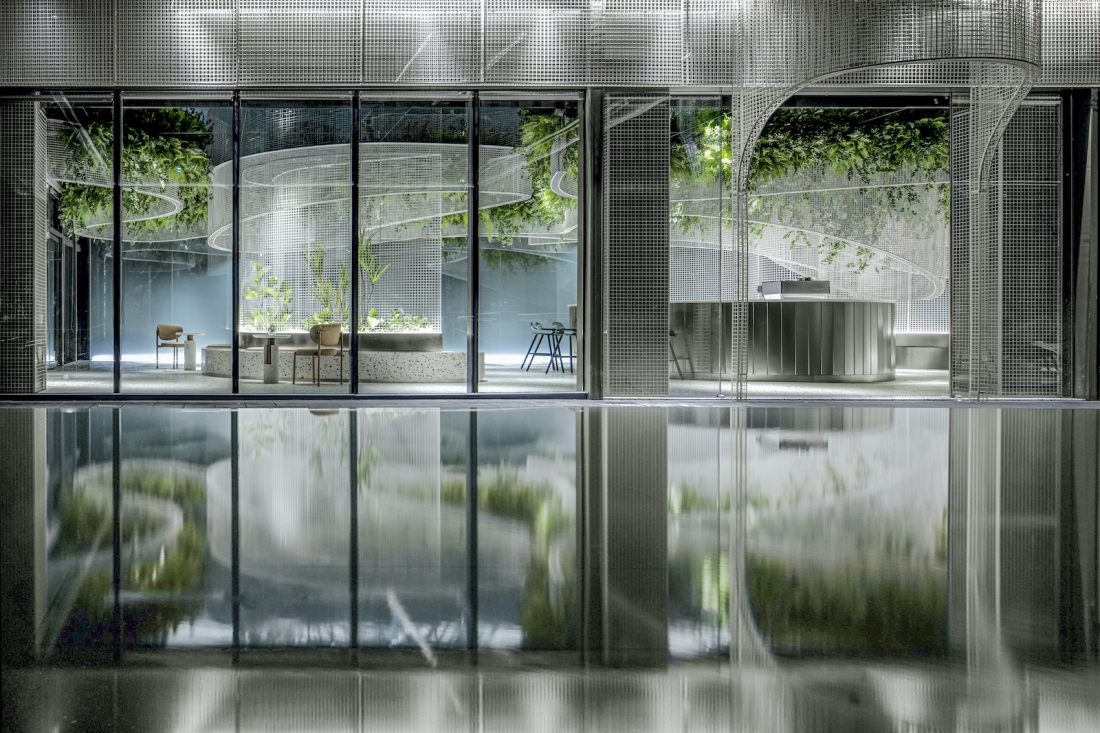 Vista is an award-winning café concept by Karv One Design. Incorporating several of the current interior trends - from pastel terrazzo to bringing the outdoors in - all encased within a gigantic swirling mesh grid, its sheer aesthetic beauty will make your eyes water.
The inspiration for the design originated in "visual tension", presenting a "dramatic confrontation with memories", which explains its ethereal, dream-like qualities.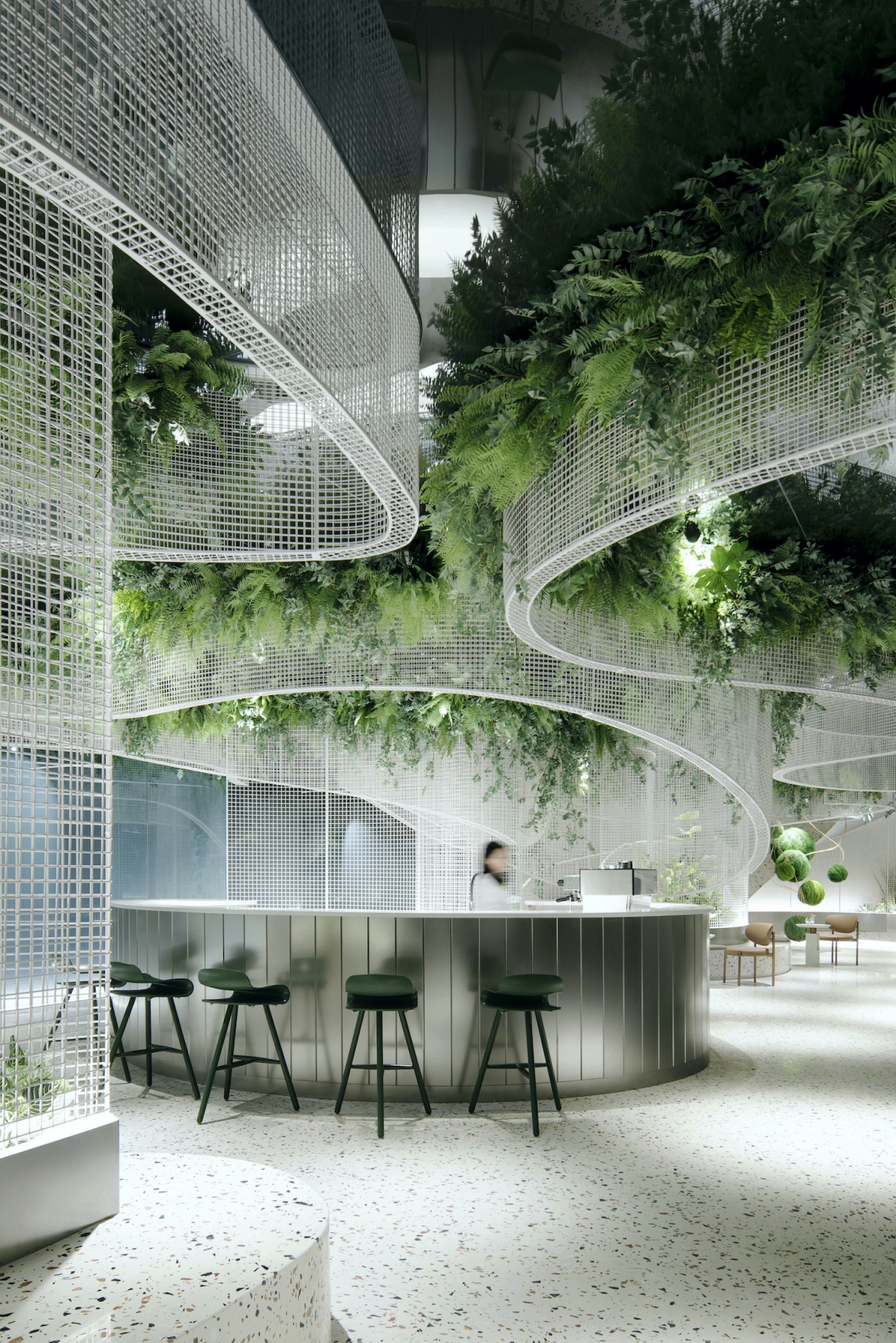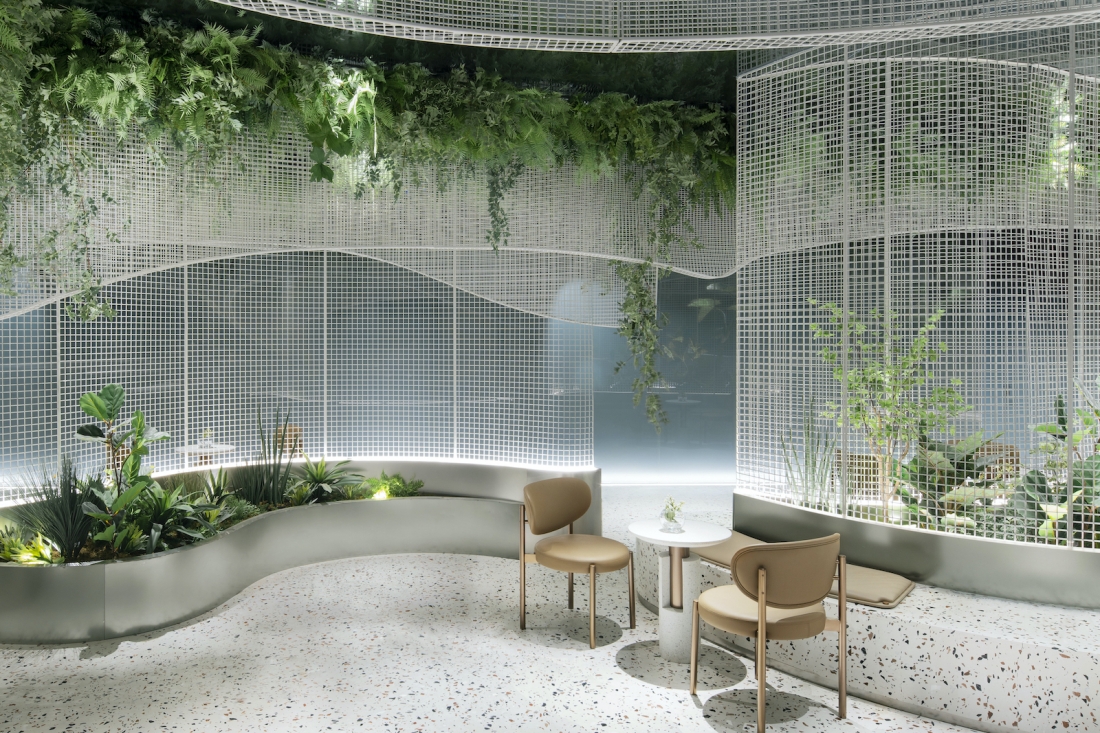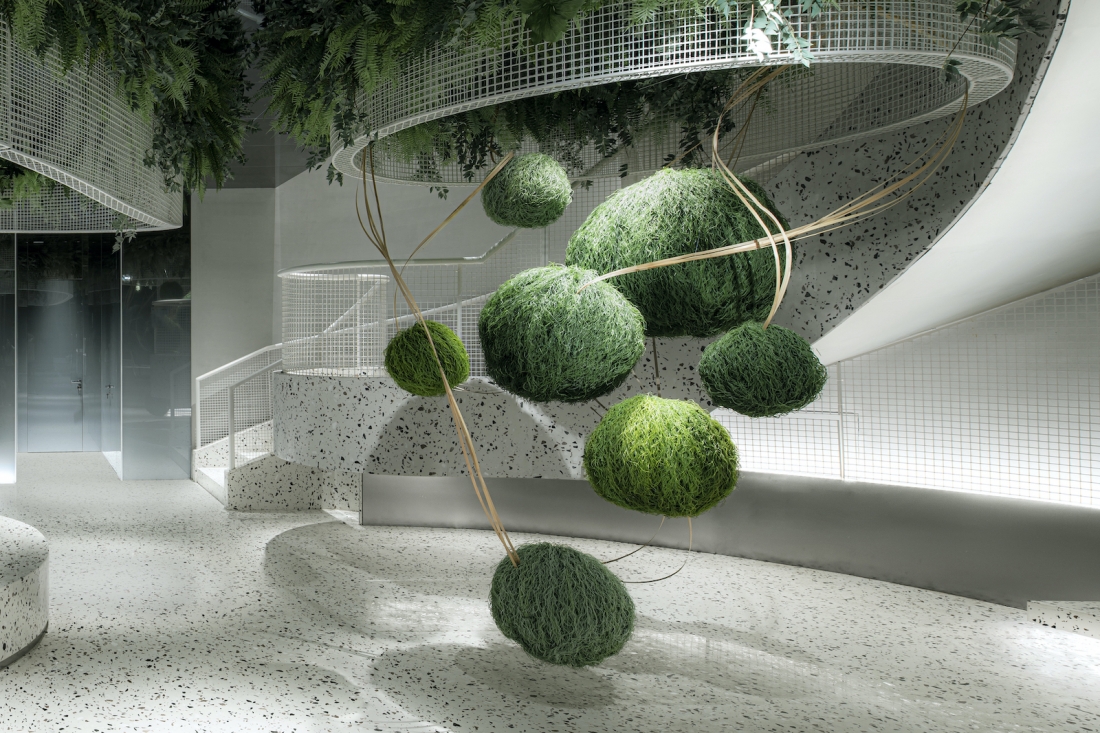 Everything within the build exists under a giant metal tubular structure, constructed to resemble a ribbon fluttering in the wind. Again, playing into the idea of dreamscapes.
The addition of vast amounts of greenery gives the space a fresh, airy feel. In this, "a surreal garden is created for the city" - a place of calm away from the hustle and bustle of every day life.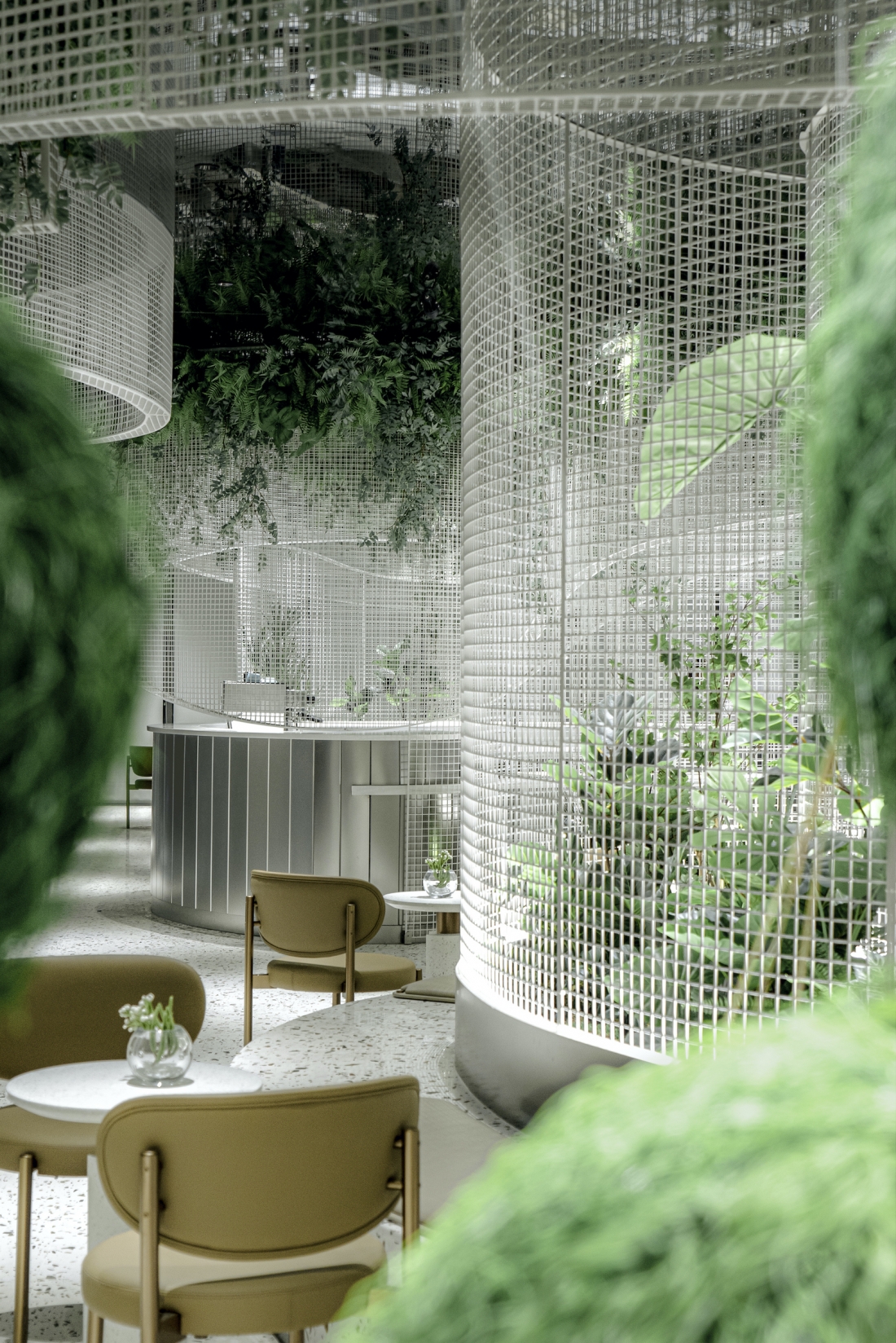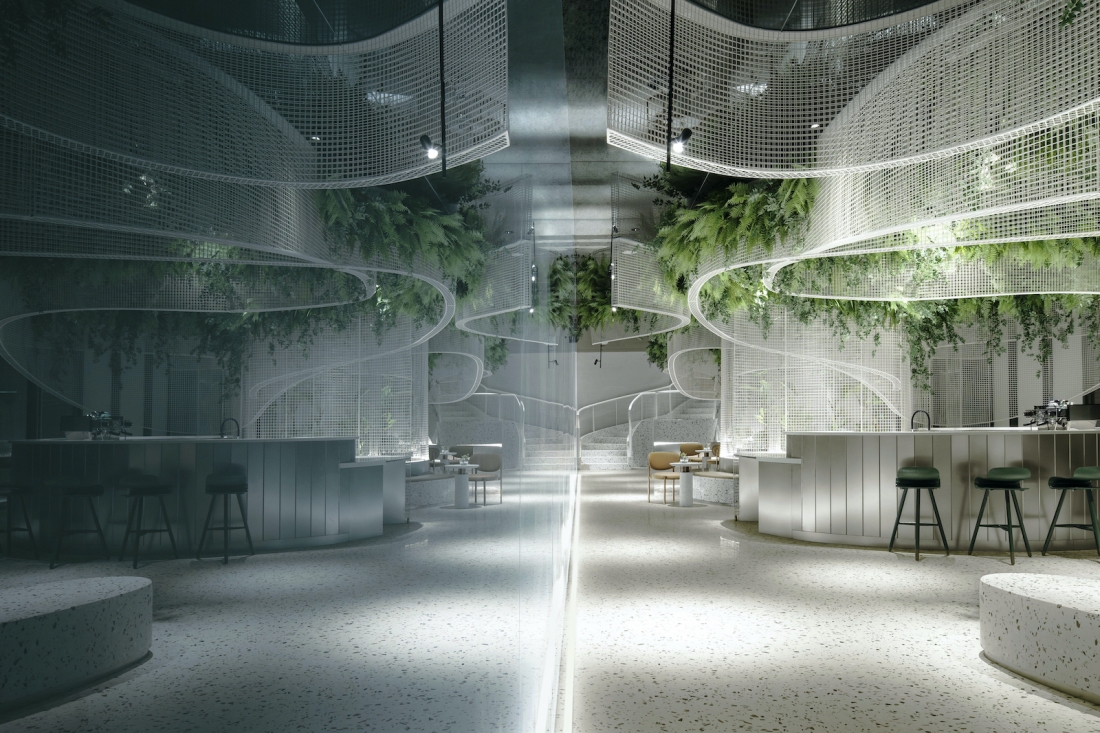 On-trend materials such as terrazzo are set against stark metal and eye-catching linear lighting to provide ambience that's simultaneously hard and soft. The surrounding plants work as a connective device to bring the whole scheme together.
The addition of water on the external part of the building mirrors the intended behaviour inside, one of calm flow for a warm guest experience.
If there's one thing that's for sure, once Vista appears on Instagram, there'll be no getting a table for months.