Tom Ailes of The Furniture Practice on furniture that flexes, sector blurring & how one size doesn't fit all.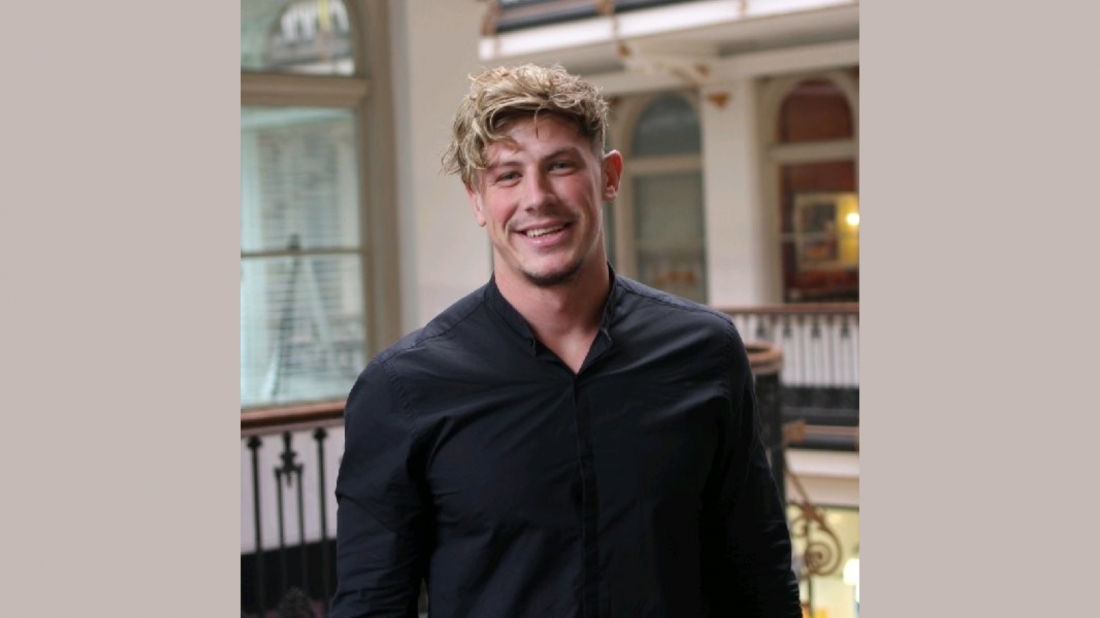 Tom Ailes is a Furniture Specialist at The Furniture Practice (TFP), an international company that collaborates with clients to deliver complex projects all over the world.
Established 25 years ago, TFP opened its first office in Clerkenwell, before launching further offices in London, Manchester and New York. The firm also has a presence in Scotland and Paris.
A thoroughly international company serving a multitude of sectors, we were keen to get Tom and TFP's scope on how clients are responding to pandemic-induced change through their furniture specification.
You work with clients in all sectors, including those emerging and on the rise, such as co-working and BTR. Are there any particular post-pandemic trends you can share when it comes to furniture specification in these spaces?
"One of the big trends we are seeing across all sectors is the need for flexibility. We've all got used to flexible working and that's reflected in how clients want to use their spaces. We're seeing a demand for home-working furniture in bedrooms and living spaces in the BTR sector and a greater emphasis on the co-working areas in amenities spaces.
"On the co-working side, there's a growing focus on having reconfigurable spaces that can adapt for different needs and using furniture to create a range of work settings for members, including quiet, more private areas.
"We are also seeing more clients wanting to invest in the design of communal spaces – there's a desire to bring more home comfort into these settings. In workplace, clients are beginning to see the office as a destination for staff, which means that spaces must enrich the work experience.
"Sustainability is an important consideration for many of the clients we're working with today. Targets and objectives can vary from project to project, but most businesses are making commitments to reduce their carbon impact, and as a result we're seeing more clients targeting Net Zero Carbon on projects."
How have your client briefs changed to adapt to the 'new normal'?
"Although many clients haven't decided what the 'new normal' will look like, we are seeing 'flexibility' being a key requirement in many client briefs and we are working with them to configure their internal spaces and select the right flexible furniture packages.
"How technology integrates into furniture is also a key consideration, particularly as demand for collaborative spaces has become an important requirement.
"Access to bigger screens or agile spaces for remote meetings are being requested and acoustics and space dividers are playing a big part in managing large spaces where multiple people are using the same space, co-working spaces, for example."
Have you seen more sector crossover in terms of what types of furniture clients are looking for?
"Yes, I think there is definitely a blurring between work and home. Desk areas are being replaced with soft seating and breakout areas which are beautiful spaces and not at all 'corporate-looking'. We are seeing clients being more adventurous and willing to experiment with colour palettes, natural materials and furnishing you would envisage in the home or a hospitality setting.
"In the managed offices sector, there is a trend towards spaces that create a 'members' club' feel; and in the BTR sector we are seeing the inclusion of co-working areas into residential spaces. So, there is cross over both on the commercial and residential side."
Do you ever find that what clients think they want isn't necessarily what they need?
"This can sometimes be the case, but often, clients will have a set of project drivers or goals in mind. It's our role to work collaboratively with the other consultants within the project to ensure the furniture scheme delivers on those objectives. Often, we are introduced early in the process to help with budget weighting and sustainability requirements, as well as engaging with user groups to help define furniture settings and functionality. So, typically it's a collaborative, consultative process with the client."
What's the optimum form/function split when it comes to furniture?
"The optimum split is different for everyone – there's no one size fits all, and it depends on budget, and how the space is going to be used. Where tighter budgets are concerned, I would steer towards function and practicality over glamour. But overall, I'd say the best design carefully balances both."
Sustainability is reassuringly a key priority for TFP. Can you tell us how it impacts your day-to-day?
"Day-to-day we do what we can to reduce our sustainability impact – for example, recycling, only printing when absolutely necessary, cleaner power consumption, filtered water tap to minimise bottled water. We're working towards our target of Net Zero Carbon for all our operations by 2025, and we're also targeting Net Zero Carbon on all the furniture we supply by 2030.
"Our goal is to drive industry-wide systemic change in the way furniture is evaluated, specified and managed – and we're actively working with our suppliers, project teams and sustainability communities to gather data-based evidence and build the tools needed to help businesses, designers and project teams make the most sustainable choices."
Are there any up-and-coming furniture makers you're working with to put on our radar?
"USM is a favourite brand of mine. The USM Haller system is different to anything else out there. It's versatile, durable and stylish – an icon of modern design.
"Two brands I'm always happy to work with are British manufacturers Morgan & Benchmark – both show stunning craftsmanship and are working really hard to do better when it comes to sustainability."
You have offices in London, Manchester and New York. How does each location influence your local projects?
"It's more of a best of both worlds scenario rather than individual influence.
"I'm from Manchester, have lived here most of my life and live in the city at the moment so know the city well, combine that with the knowledge and experience of the northern team and wider company. Plus the strong relationships we have with our suppliers and partners that an international company can hold means we can offer our clients great economies of scale whilst providing detail project specific knowledge wherever they need.
"Although we have offices in different locations, we always take a 'One Team' approach for our projects. This is particularly important for larger international clients who engage us to deliver furniture projects at different locations around the world. It means that no matter where in the world the client has the need for our services, they will have the same skilled team working with them."
What are you currently working on?
"Co-working spaces are a big player across Manchester now. The city is growing rapidly, and each provider has a different take on how to tackle the work environment.
"I'm currently working on a project near Spinningfields where the client is reconfiguring one of its floors from a huge open plan workspace to an informal work/dining space. It has a Soho House vibe where their tenants can sit and have lunch/drinks but the seat heights and dining tables are designed for working too.
"I'm also working on a couple of projects where older period building is being reused and refurbished – it's always interesting when the building has a bit more character and as the furniture specialist, we work the look and feel around certain character features."
And what's next for TFP?
"It's been a tough couple of years since the start of the pandemic and there have been some big challenges, but we've continued to deliver great projects through it all and now it feels like we are beginning to return to a sense of normality. It's great to be in our new office in Manchester and we're really excited about our growth in the North.
"We also recently announced the acquisition of Bermondsey based furniture consultants, Operandum, and with five new graduates having just joined our academy programme, there are a lot of exciting things going on at TFP right now."