VitrA launches striking new colour schemes and textured tile collections at Cersaie 2018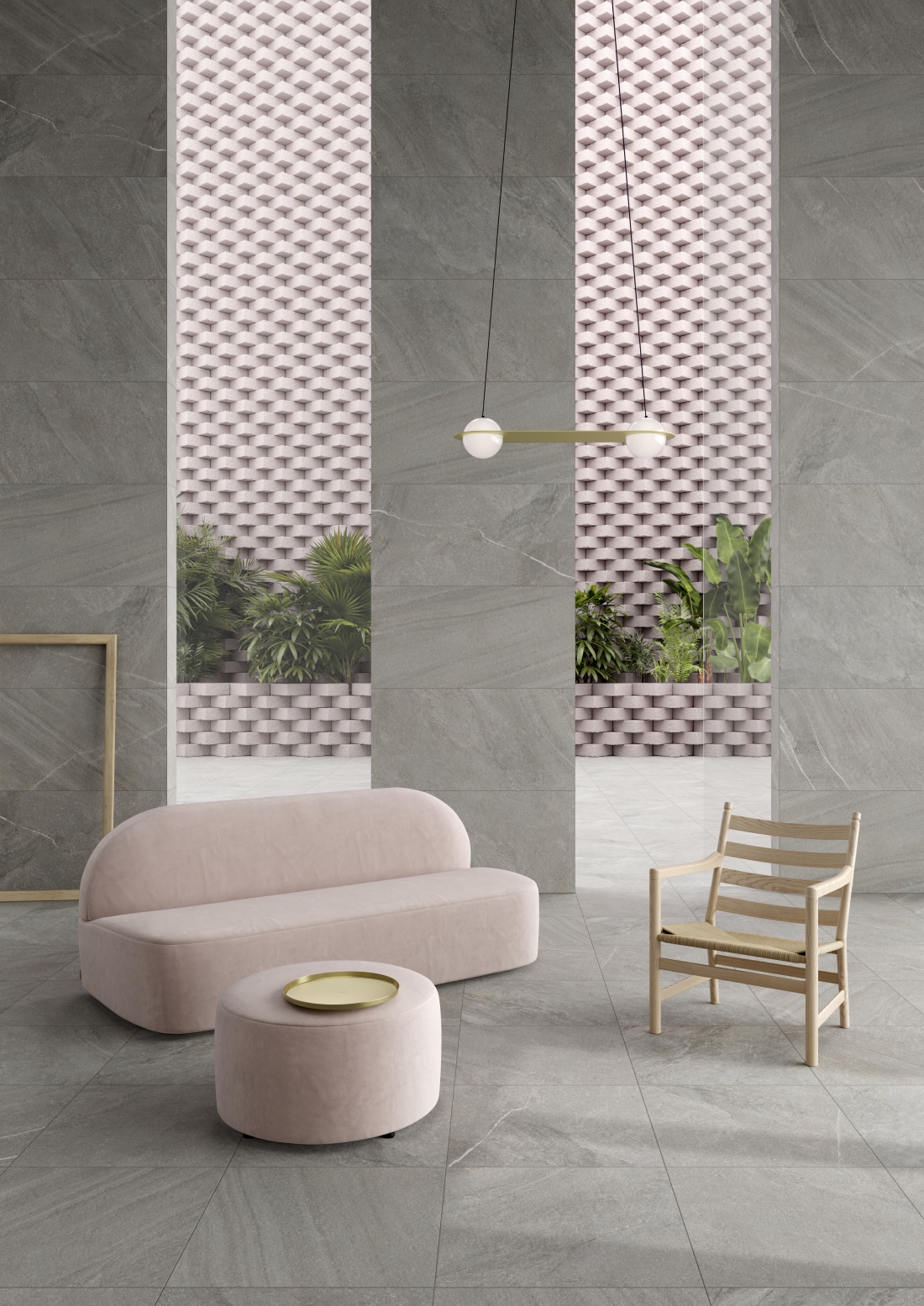 VitrA has unveiled a series of new designs at ceramic fair Cersaie in Bologna, Italy this week, introducing two new colour schemes – ColorCode and Natural Stone, as part of the brand's ongoing research into textures and materials.
Combining a striking colour palette with a vast array of materials and finishes, ColorCode offers a variety of design possibilities. Its elegant simplicity draws inspiration from monochromatic minimalism enhanced by the diversity of materials. Merging the urban character of concrete, the natural delicacy of wood grains, the organic element of pebbles and the radiance of metal with the timelessness of ceramic.
Urbancrete, meanwhile, is a colour body porcelain collection that features a modern, architectural look imbued with the robust character of exposed concrete. Introducing a hexagonal geometric pattern, the product is highly durable, with a powerful anti-slip surface that is easy to clean and suitable for high traffic areas.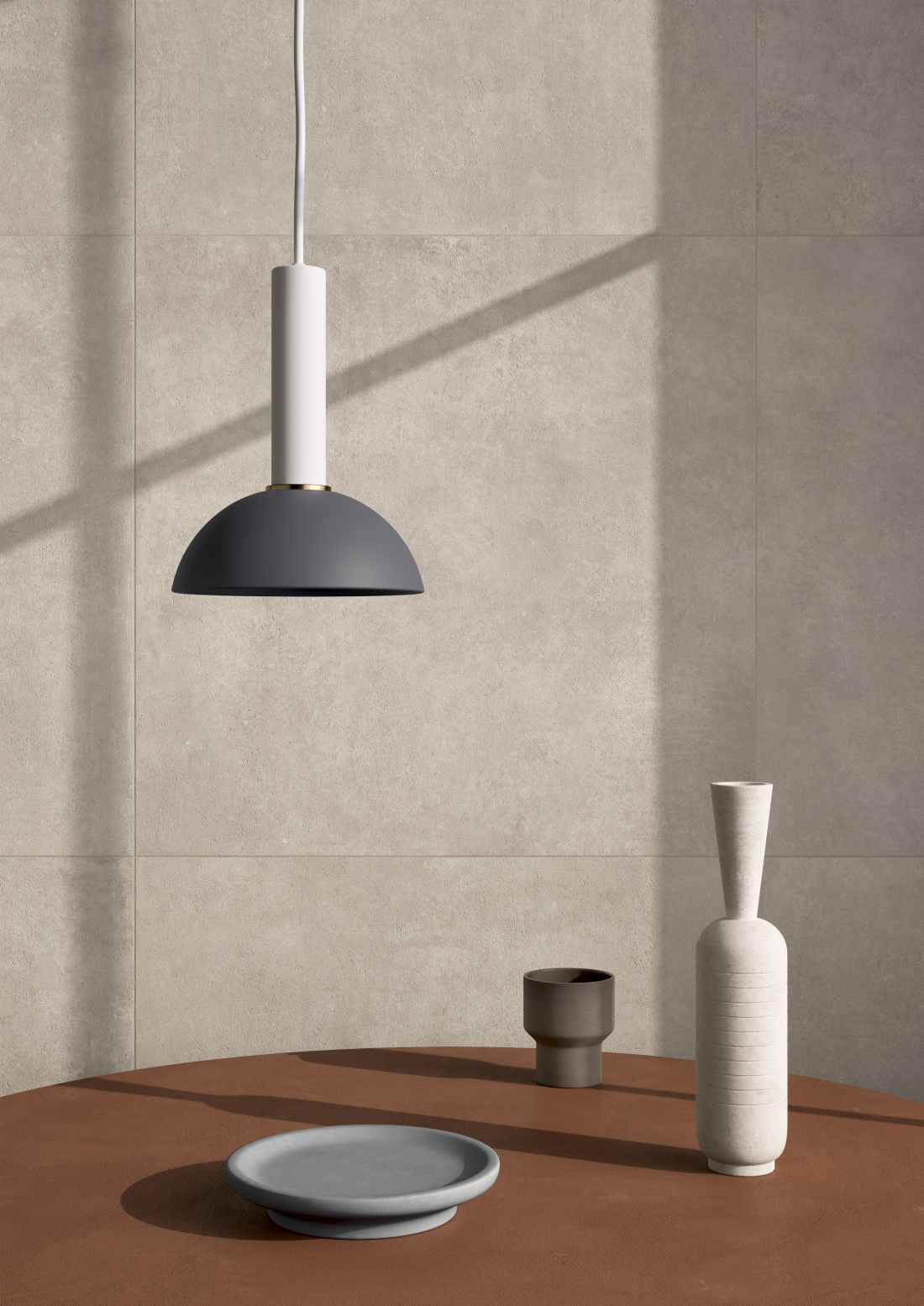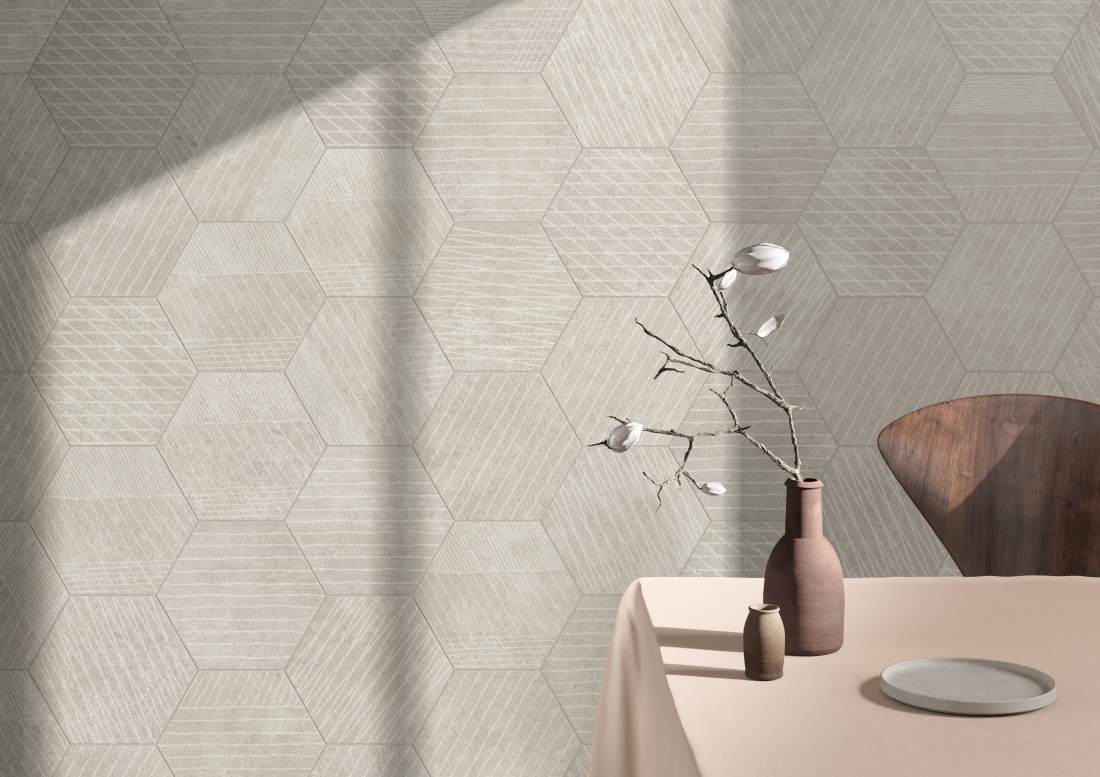 Also a colour body porcelain collection, Ceppostone reinterprets the traditional Italian Ceppo di Gré, an ancestral stone valued for its beauty and strength since ancient times. With a large granular texture, the collection consists of grey and mink hues with modular sizes. Ceppostone also exists in the Natural Stone colour range.
Elsewhere, the Scale collection offers large-size tiles that are both flexible and durable. While Urbanwood, made from porcelain, adds a modern touch to the intrinsic serenity of Scandinavian wood, marrying nature with concrete.
Metalcrete takes inspiration from the shine of metal sheets, creating a striking contrast with the cool calm of porcelain. Available in iron and bronze, Metalcrete offers a large variety of tiling options and patterns for a sophisticated industrial look.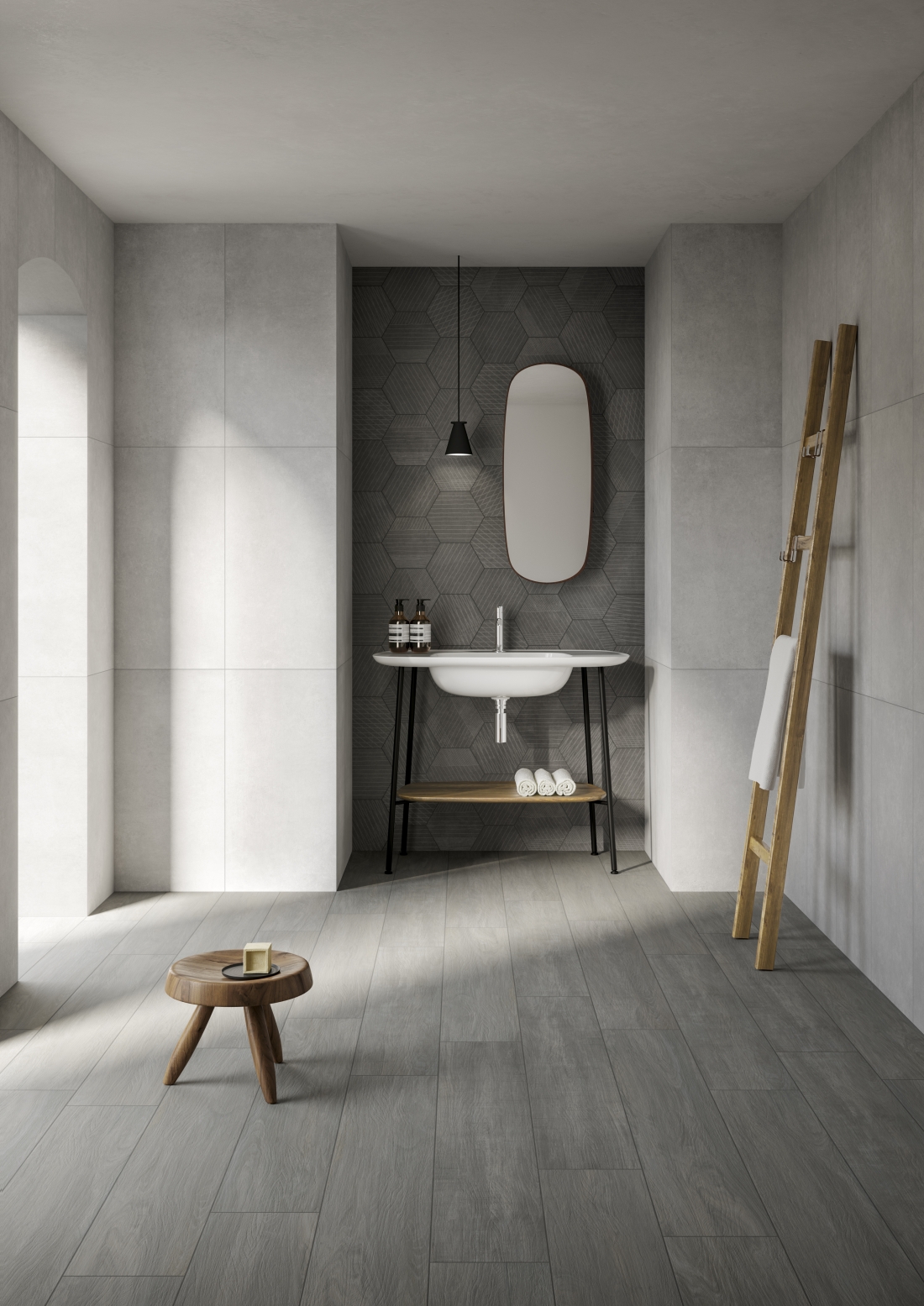 With Natural Stone, VitrA continues to enrich its material portfolio with new surfaces that allow the user to create a multitude of combinations.
A colour body porcelain collection, Stonelevel features the look and feel of concrete. The range merges the natural imperfections of stone with the texture of exposed concrete and combines it with a warm colour palette.
A colour body porcelain collection inspired by the traditional Cardoso stone of the Italian Alps, Cardostone features the distinctive veins of Cardoso stone, available in natural grey and anthracite as well as beige and white. The uneven surface recreates the appearance of the original stone's texture.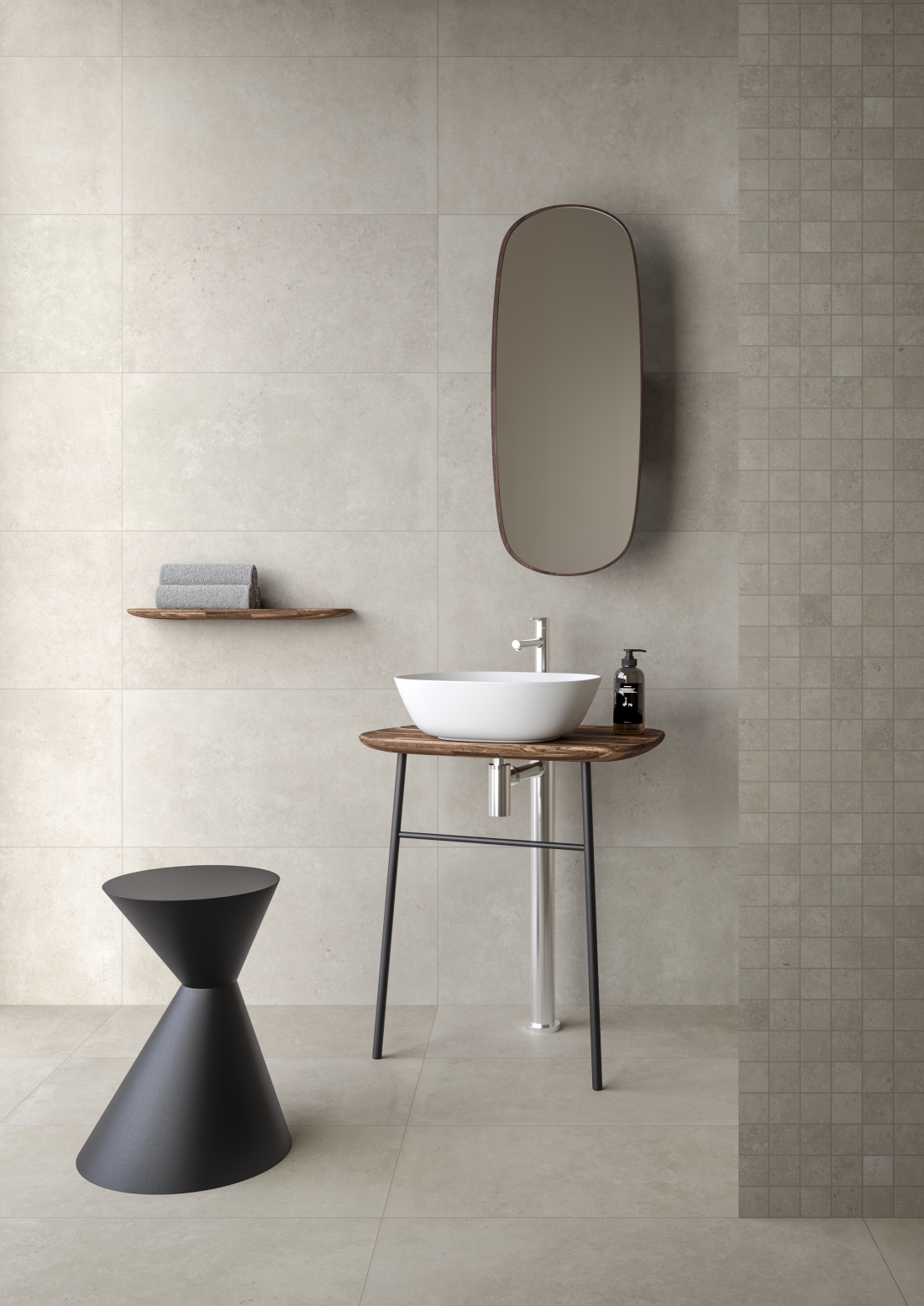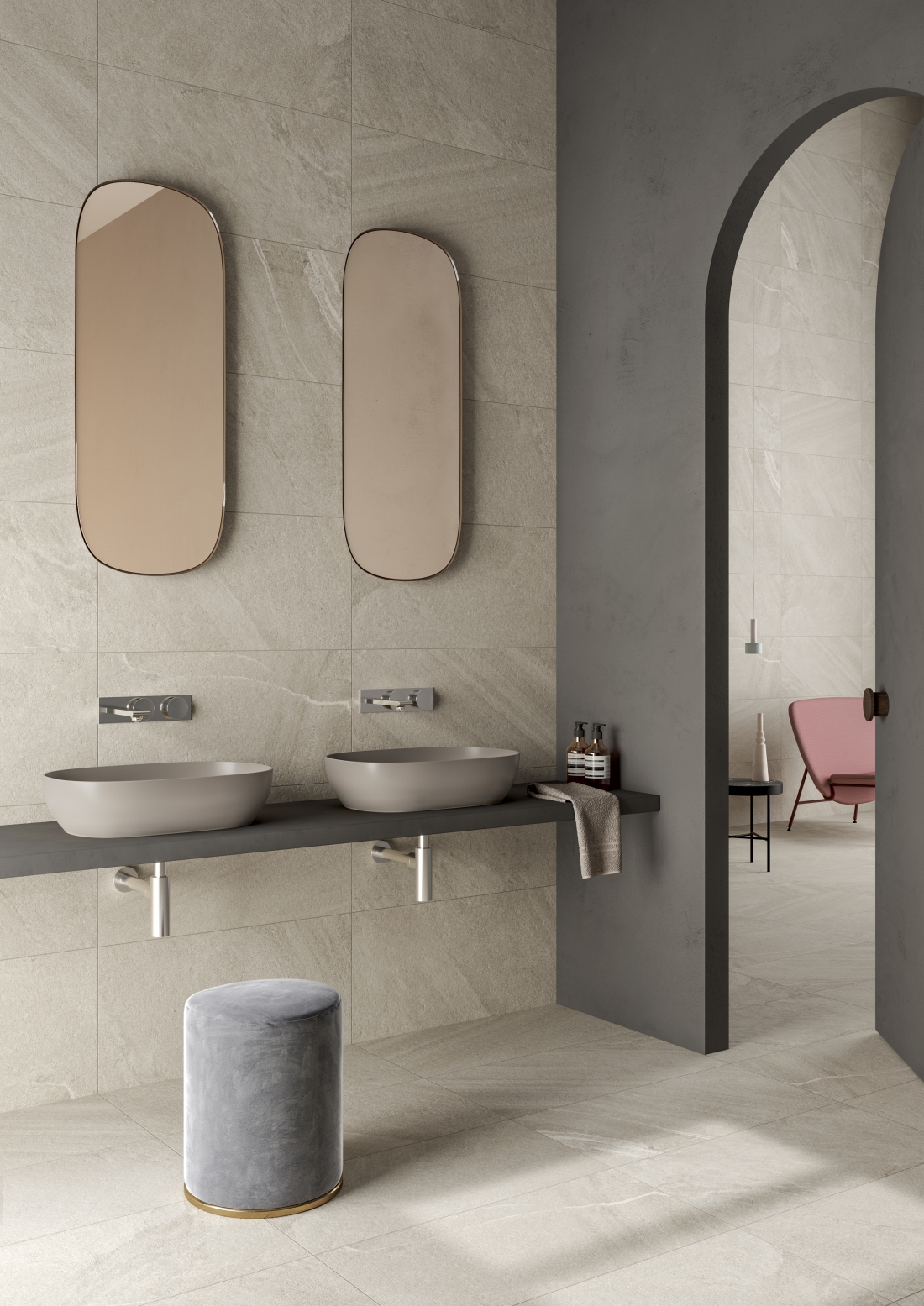 Discover more products and inspiration via www.vitra.co.uk.