Repurpose, reuse and consider the future of our planet, the clear message at London Design Festival 2018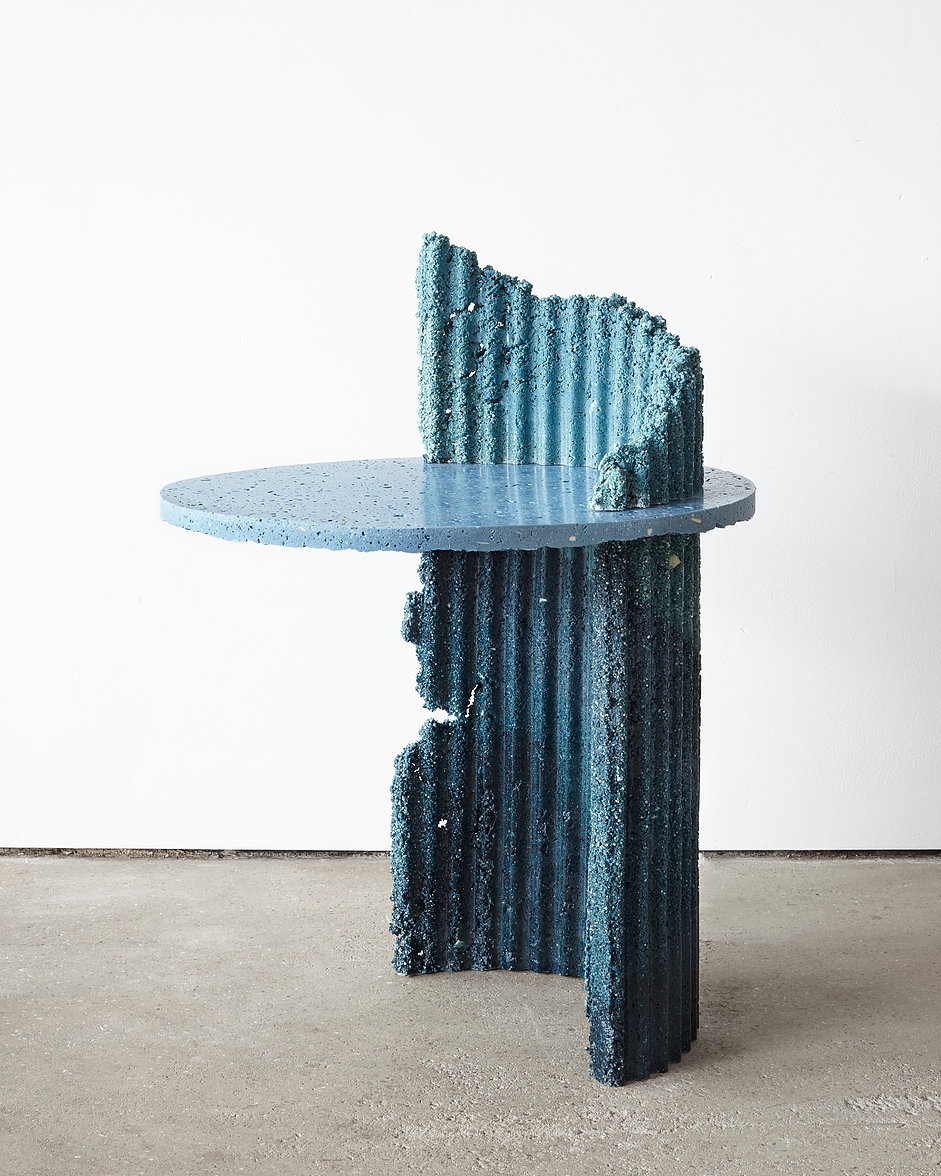 There was a theme of sustainability that resonated throughout this year's London Design Festival. It is, of course, a conversation that's getting louder, as architects, designers and makers increasingly question their choice of materials – the very foundation of their projects, products and businesses.
At this year's London Design Biennale at Somerset House, for example, the theme was "Emotional States" with 40 countries, cities and territories from six continents taking part. While the event considered how design affects every aspect of our lives, another clear message was environmental and how we are going to save our planet.
The Impenetrable Forest by Argentina presented a celebration of an ongoing story of self-sustainability. While David Elia's Desmatamento captured the vulnerability of Brazil's rainforest and the emotional toll of its continuing destruction. Pure Gold by Germany touched on the subject of upcycling, transforming waste into objects of desire.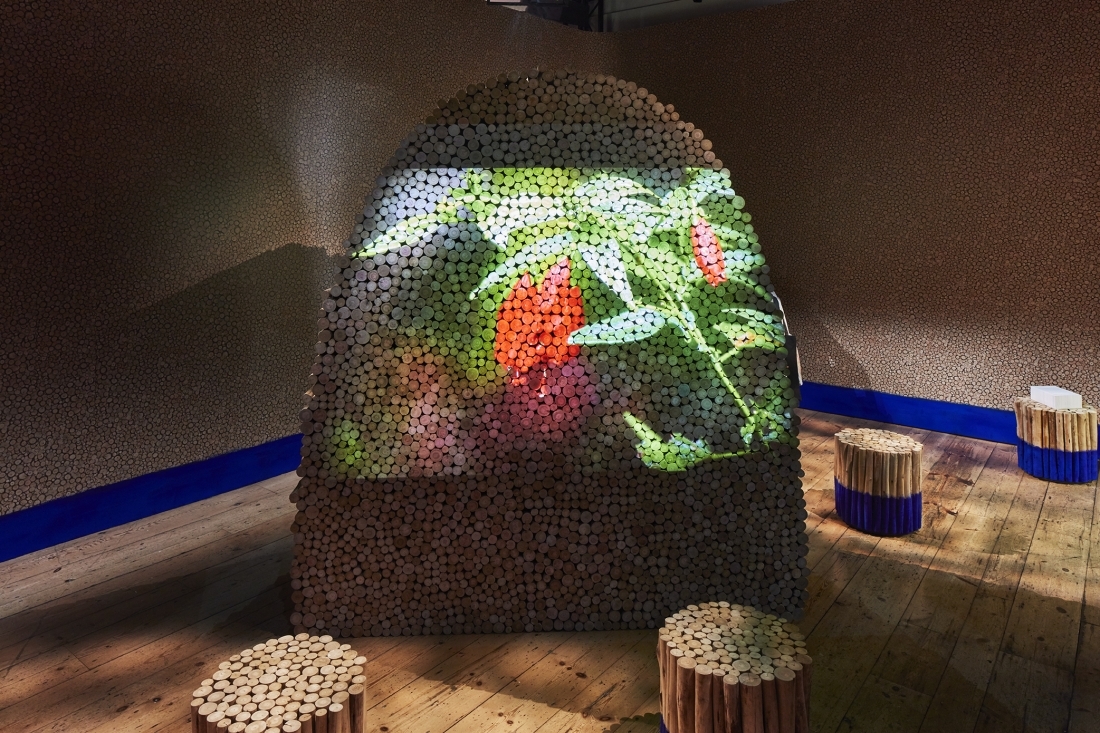 At the Old Truman Brewery, London Design Fair chose plastic as its 2018 Material of the Year and celebrated just some of the designers who are choosing to address the issue of "single-use" plastic.
Material designer and Central Saint Martins graduate Charlotte Kidger works with polyurethane foam dust, a by-product of CNC fabrication, to create a versatile and durable composite material. The composite is processed by means of cold casting to create 3D objects. Kidger showcased her collection of large-scale tables and vessels at the Fair.
We also discovered Dirk Vander Kooij who is best known for his playful extrusions of reclaimed synthetics. Using an in-house-designed robot and materials recycled from a range of polycarbonate products, Vander Kooij applies low-resolution 3D printing in furniture production.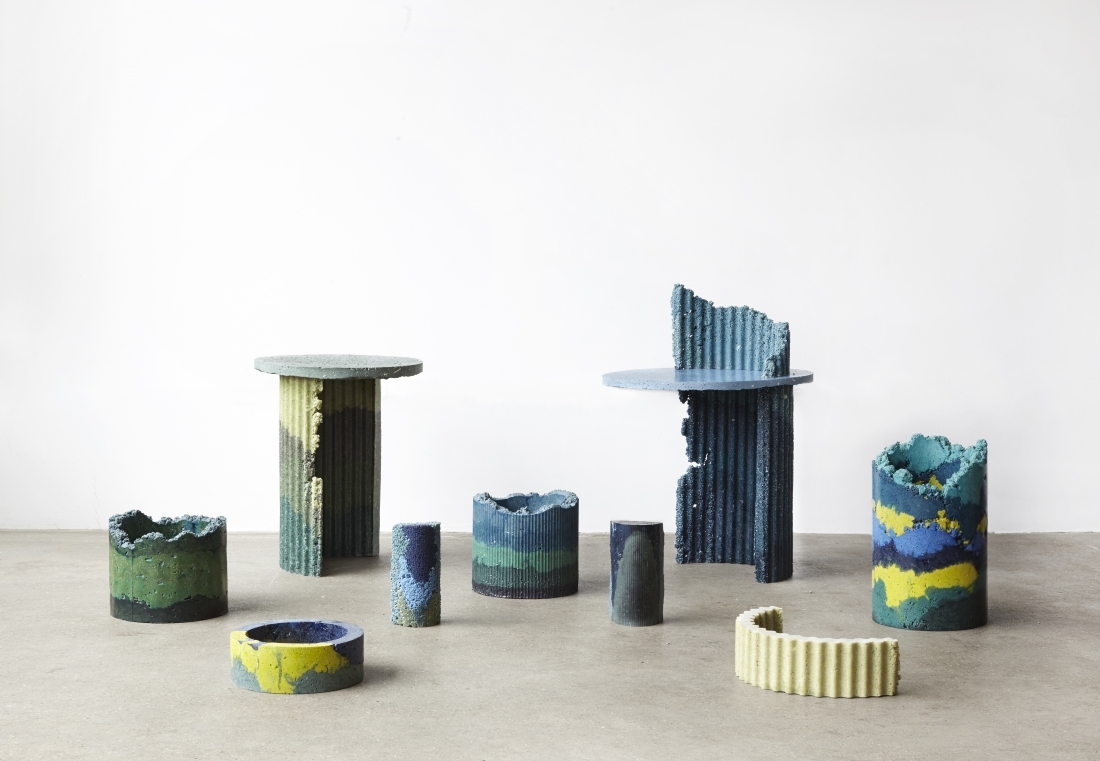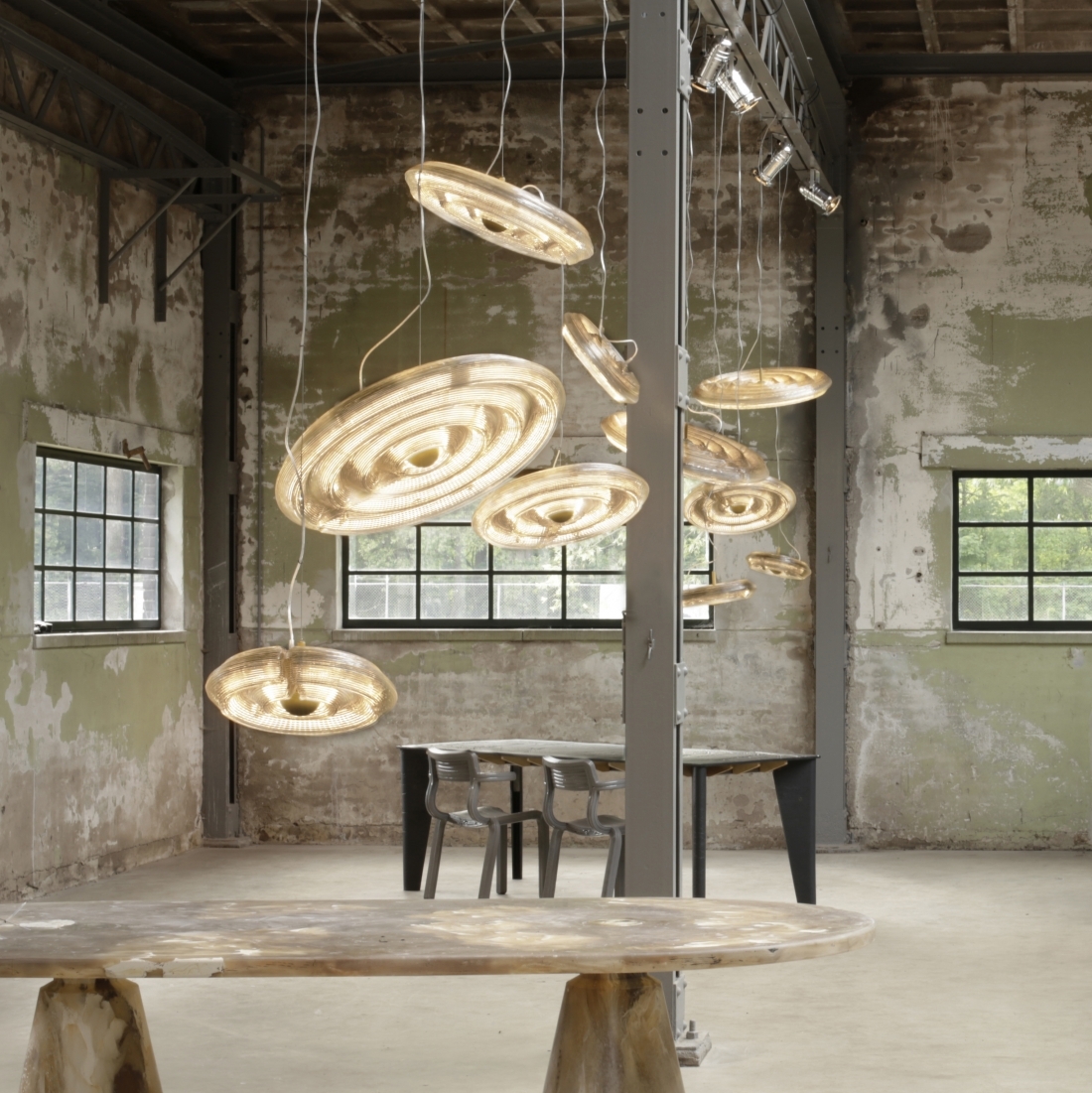 Another highlight was Weez & Merl who design around the concept of a circular economy, crafting plastic designs from local waste materials. The duo literally melt plastic bags and packaging to make a selection of objects – it's a process that includes a distinctive marbling effect, achieved by adding coloured plastic bags to melted plastic.
Japanese designer and artist Kodai Iwamoto, meanwhile, showcased his latest work 'Plastic Blowing Project', which aims to transform cheap, easily-available materials into artworks by applying old-manufacturing processes and answering the question, what will happen if an old manufacturing process meets a cheap and mass-produced material?
Sustainability continued at the V&A with MultiPly, a giant carbon-neutral, wooden pavilion made entirely of American tulipwood. It hoped to address the world's pressing need for housing and the urgency to fight climate change with modular systems and sustainable construction materials as a solution.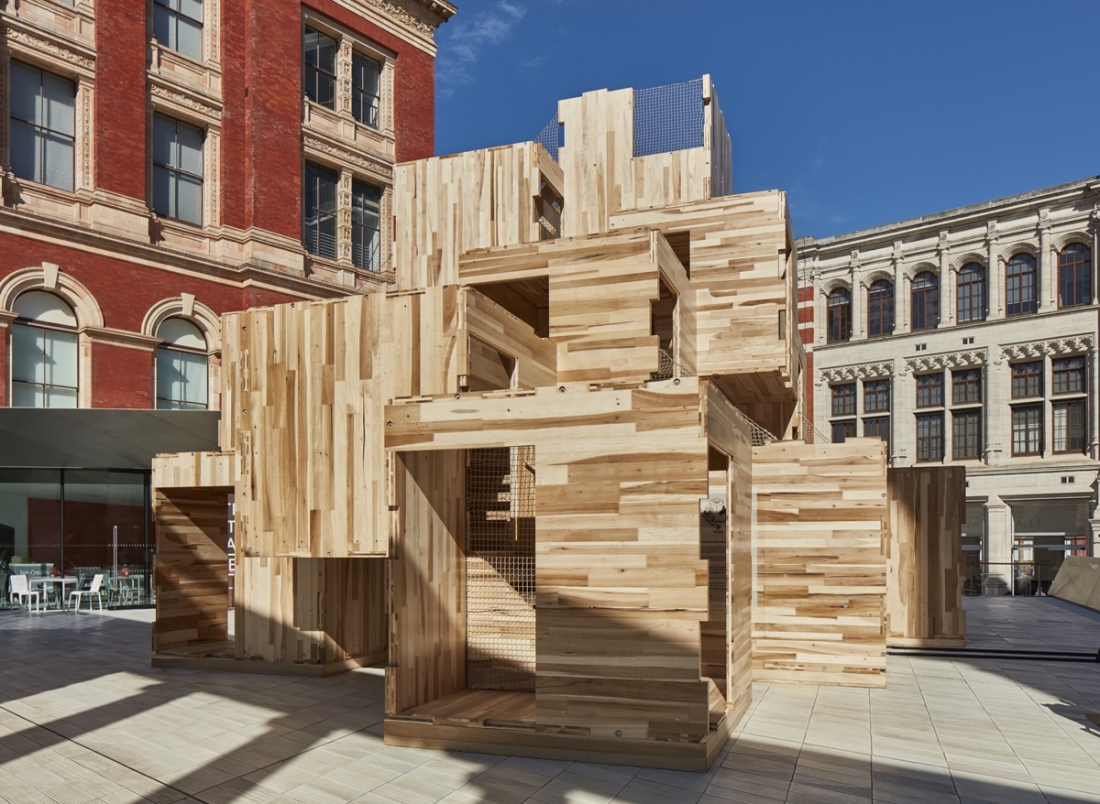 Over at designjunction, there were plenty of designers and makers thinking of our future. One to stand out was SilicaStone by Alusid, a unique material created from 100% recycled waste glass and ceramics. Available exclusively from Panaz and manufactured in England, it's a great option for specifiers looking for more sustainable surfaces for their projects.
Design-Nation created a major showcase for its designer members, presented in the raw interiors of the Bargehouse at Oxo Tower.
The team collaborated with product designer Raw Studio, furniture maker Jonathan Rose and textile innovator Joy Merron, to develop "Green Light", a special installation of contemporary products for interiors that explore lighting and furniture, unusual, recycled and sustainable materials.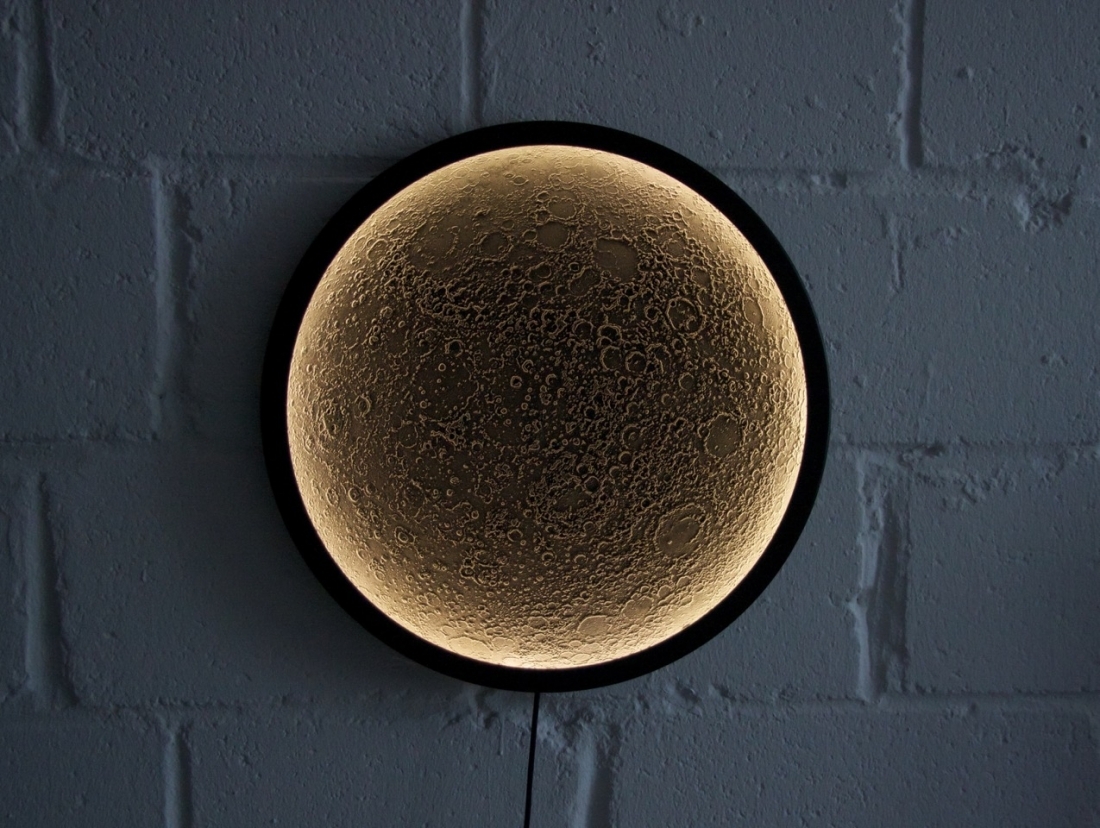 But it's not just about 100% recycled materials. Even a small adjustment to the system can make a huge difference. Take Billy Tannery, for example. It's a company founded in 2017 after it discovered that every year thousands of British goatskins, a by-product of the food industry, go to waste. Due to the decline in the UK leather industry, there were simply no tanneries left to tan them, so the founders made a bold decision to build its own tannery near Northampton. The first of its kind in the UK, the micro-tannery allows them to focus on the details of crafting uniquely sustainable kid leather.
Meanwhile, as part of British craft exhibition Future Heritage at Decorex, Katrin Spranger showcased work from her Aquatopia project, which takes a critical view of our fresh water supplies, its increasing demand and pollution.
At Brompton Design District, where we spent a happy hour, we discovered the running theme was 'Material Consequences'. Curated by Jane Withers Studio, it exhibited design projects that rethink attitudes to materials and waste, and the shift to a circular economy. Here, we popped into Studio 8Fold's Wasteline installation, which showcased a collection of office waste from 12 people over 30 days. Based in a mirror-clad room, it really hit home the magnitude of our waste problem in the UK.
Elsewhere, in the Crafting Plastics! studio, the 'Feel Free To Consume' was an interactive installation and collection of ready-to-wear products and objects based on its research in Nuatan – a new generation of bioplastic material.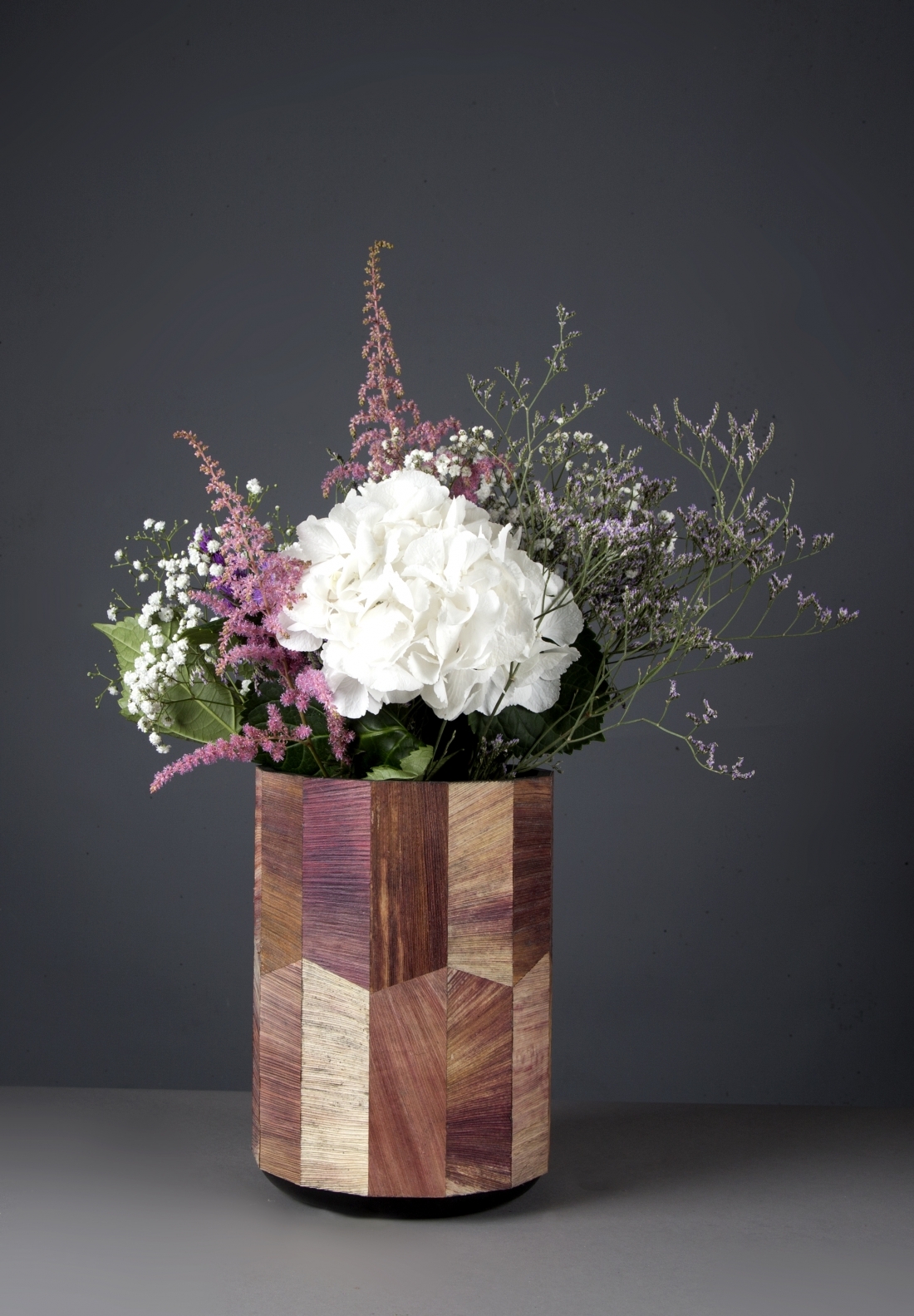 We also loved London-based Mexican designer Fernando Laposse exhibition of his Totomoxtle project (also shortlisted for the Beazley Designs of the Year), a new veneer and sustainable material for interior surfaces and furniture that harnesses the brilliant spectrum of colour revealed in the husks of native Mexican corn.
This is also the District that saw the launch of Why Materials Matter by Ma-tt-er, a visually stunning book exploring both natural and man-made materials that hope to "change the way we look at the world around us".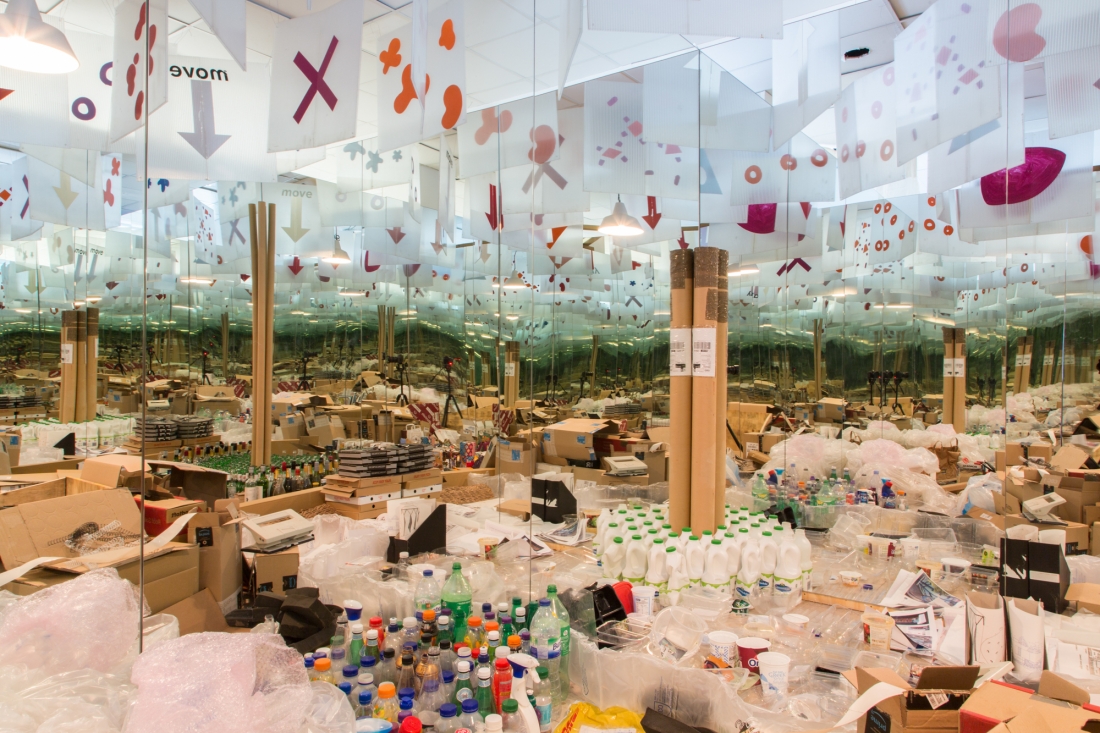 But despite the encouraging focus, it's clear we still have a long way to go. Although many exhibitions were addressing sustainability head-on, not many had considered other elements such as printed posters, leaflets, business cards and postcards. Sure, they were probably printed on recycled materials but the energy to create them is still vast.
It wasn't all bad. For London Design Biennale at Somerset House, there were deliberately no printed guides for this year's event. Instead, you could take a photograph using your smartphone of a printed map at the various entrances. But that was a rare plus.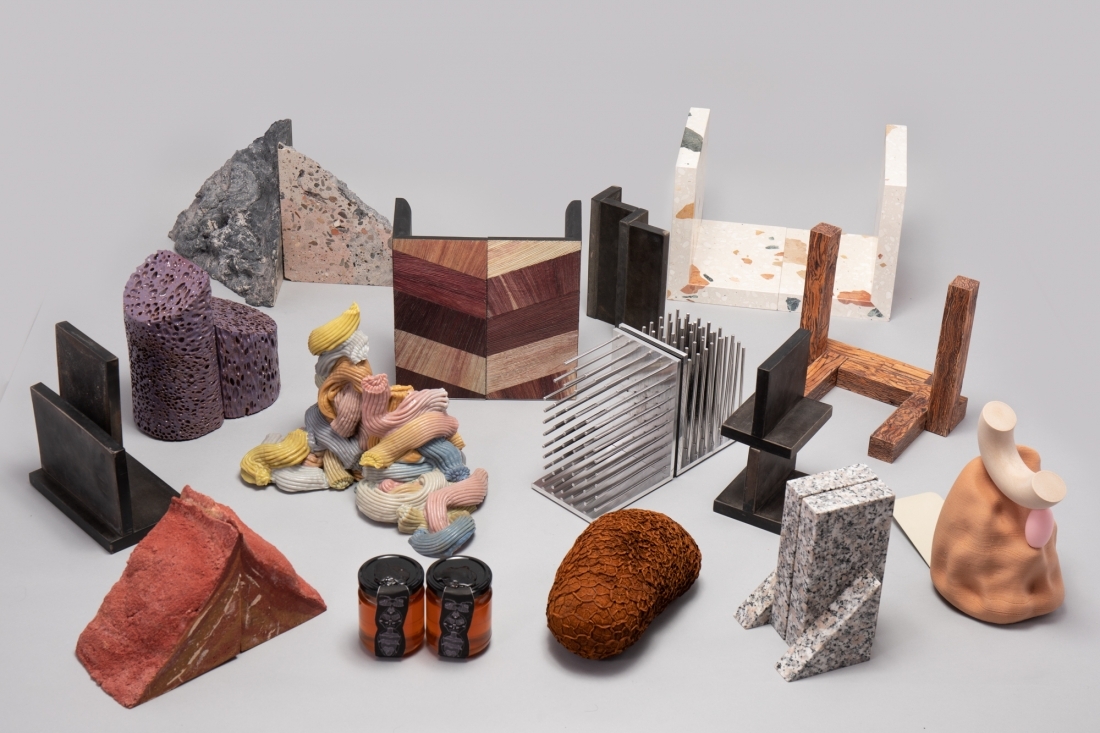 Let's be honest. These large events inevitably produce a lot of waste. Both from those exhibiting and those visiting. Like many others, I was carrying business cards and "innocently" buying lunches with too much packaging waste. Mutliply that by another 450,000 people and you can see the challenges we face.
London Design Festival has certainly made me rethink. When I run out of my current batch of business cards, I'll be "air-dropping" a nicely designed PDF of my business card instead. And the next time I'm in London, I'll try and opt for somewhere that leaves a smaller carbon footprint – I'll plan ahead.
As for my own life and work, will I be more considerate in the products I buy? The materials I choose? Yes. And as more consumers follow suit, both makers and specifiers alike will place more value on the very materials they choose to use and align themselves with. Our future might well depend on it.