Farrow & Ball launches nine new paint colours, including Sulking Room Pink and School House White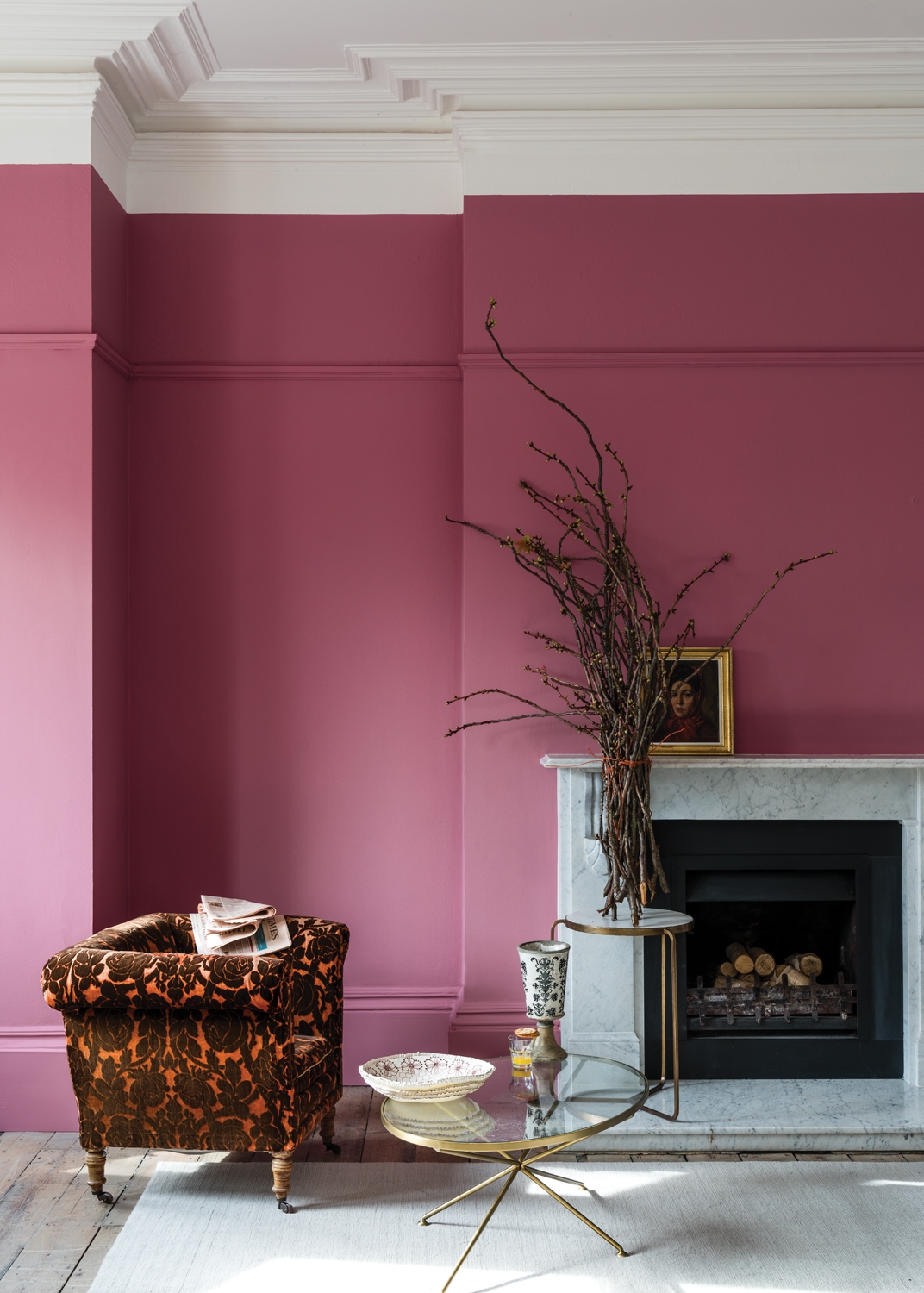 Farrow & Ball is introducing nine rich paint shades to its collection this autumn. The new colours, which range from an exotic pink and a deep red, to a soft off-white and down-to-earth blue will launch today, and are the first from the Dorset-based brand since 2016.
Carefully chosen to rebalance the Farrow & Ball colour card, the new additions will replace nine existing shades to preserve the curated palette of 132 paint colours that's become so synonymous with the brand.
School House White is the lightest in the group including Shadow White, Shaded White and Drop Cloth and is a soft white reminiscent of the colour used in school houses. Sulking Room Pink (what a name!) is a muted rose, evocative of the colours used in boudoirs, a room originally named after the French "bouder" – to sulk. De Nimes, meanwhile, is an elegant blue that is inspired by the cloth of everyday workwear originally made in the French city of the same name.
"These new colours represent an incredibly exciting time at Farrow & Ball, it's not something we do often, making it feel all the more special," Charlotte Cosby, Head of Creative, told Material Source.
"An extraordinary amount of time and thought goes into each colour, from working with our expert craftsmen to refine the exact shade to dreaming up the perfect name and telling the story behind the colours.
"The collection is intelligently designed to ensure the colours you choose sit effortlessly alone or as a scheme as well as responding extraordinarily to light. We can't wait for them to bring homes across the world to life!"
True to the 100% water-based range, the new collection is low odour, eco-friendly, safe and easy to use and available in a range of high performance finishes.
The new colours will launch globally today, at London Design Festival. To purchase the new colours, visit farrow-ball.com, local showrooms and stockists.