ACMI unveils reimagined museum in Melbourne.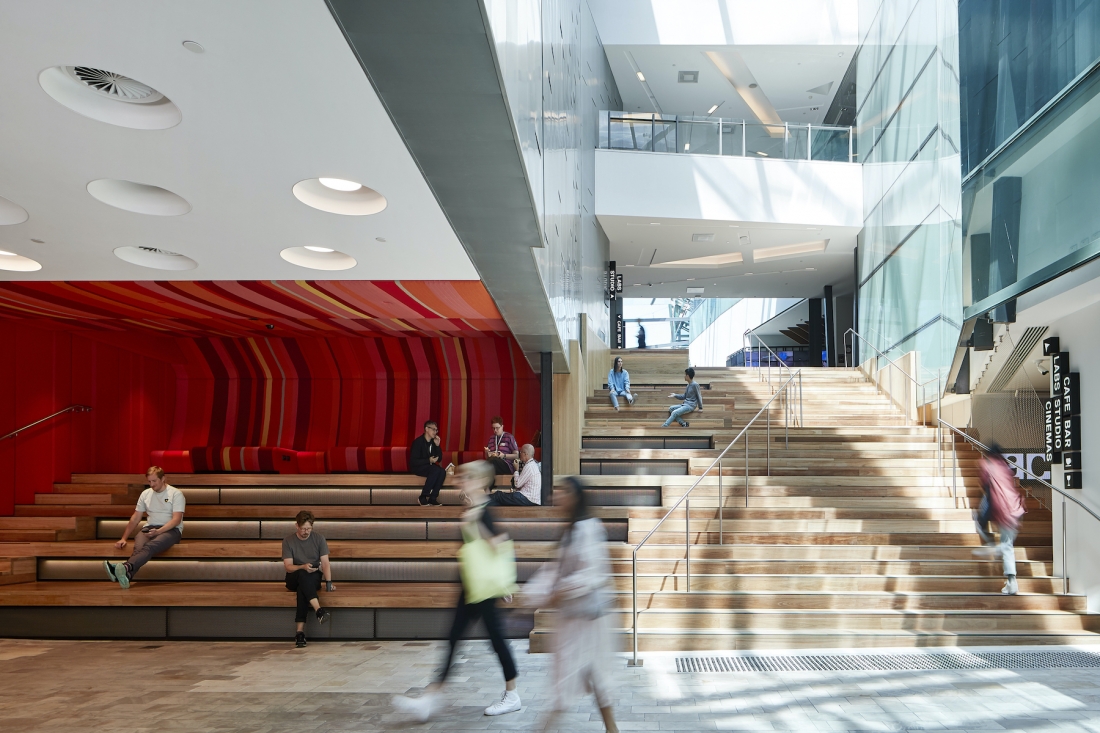 Australia's national museum of screen culture, ACMI,  has  opened the doors of its ambitious multi-platform museum following a $40 million AUD programmatic, architectural and technological transformation.
Powered by the new ACMI-developed experience operating system (XOS), the museum sees architecture, exhibition experience, physical and digital content connected in ways not yet seen in Australia.
Conceptualised by ACMI Director & CEO Katrina Sedgwick OAM in 2015, long before pandemic thinking changed the way we interact with museums, the new model is designed to offer visitors a highly accessible and multi-faceted contemporary experience – an offer where digital technology is not simply used as a marketing tool but is an inherent component of the experience itself.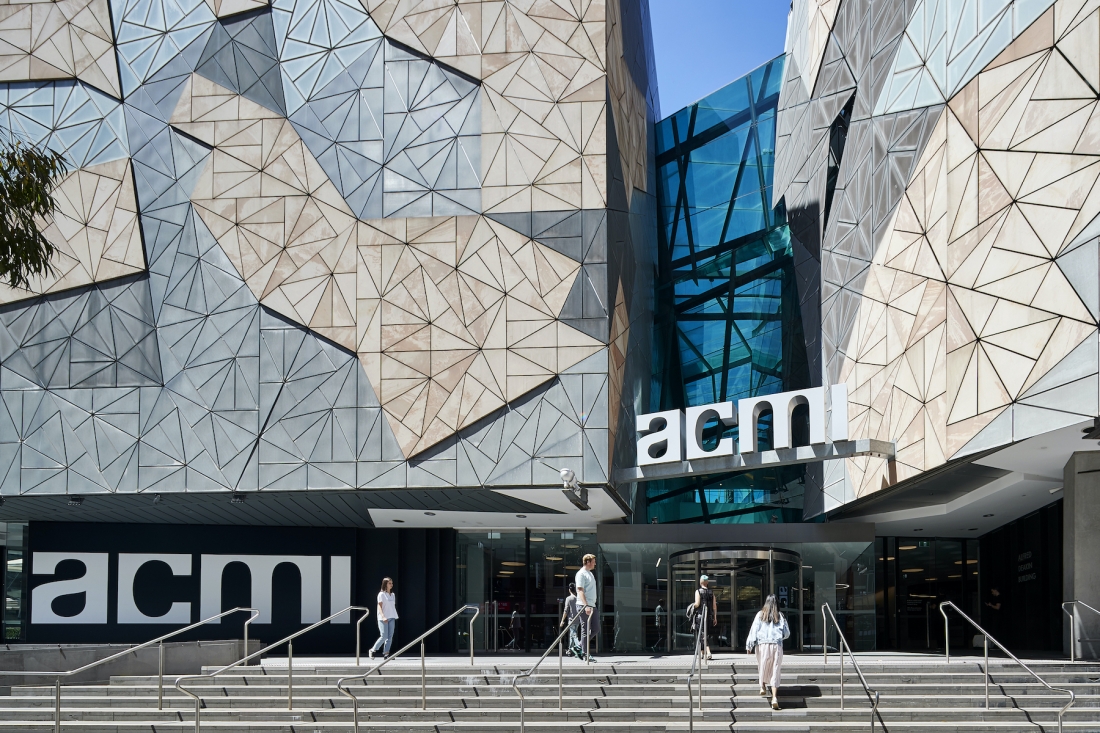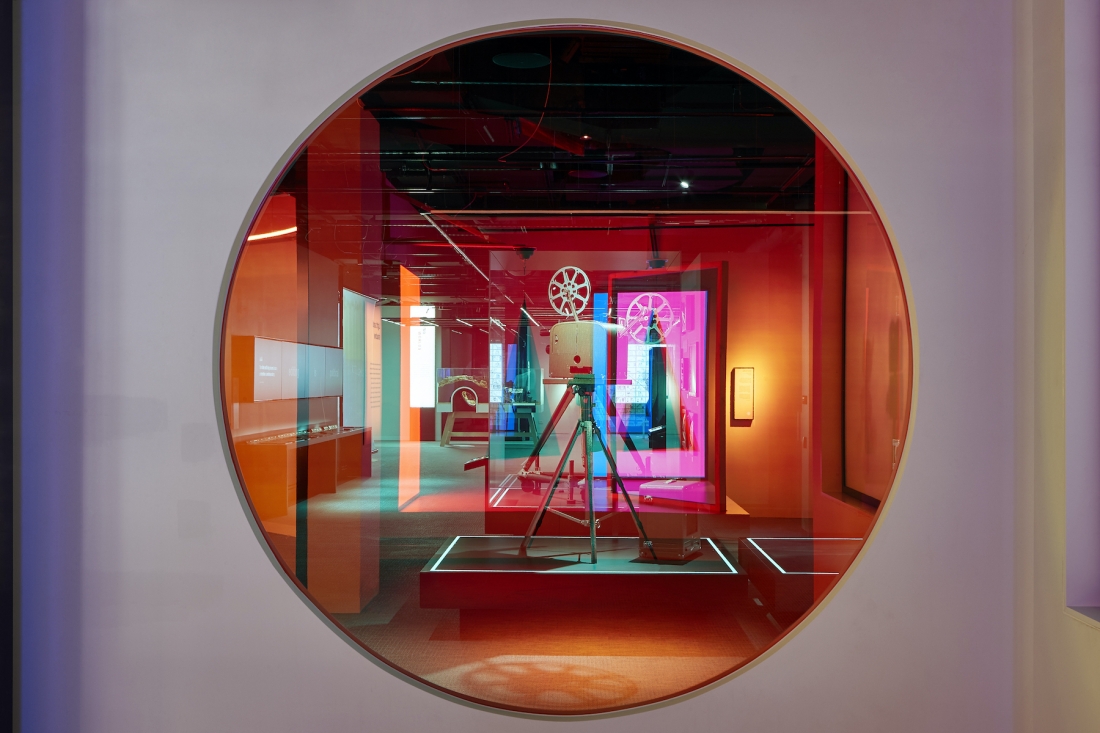 ACMI partnered with award-winning Melbourne architects BKK, who redesigned the museum's functional layout and public spaces, and experience design firm Publicis Sapient/Second Story, who designed the museum's new centrepiece exhibition The Story of the Moving Image, The Gandel Digital Future Labs and Blackmagic Design Media Preservation Lab. In a unique approach, BKK and Publicis Sapient/Second Story were engaged and briefed to work collaboratively together with ACMI to deliver the new museum.
ACMI Director & CEO Katrina Sedgwick OAM said, "After five years of preparation, design and hard work, I'm delighted to reveal the new ACMI to the world. Our redevelopment is not only visually stunning, it reimagines what a museum experience can be. From our relaxing dwell spaces to our state-of-the-art galleries and education labs, we can't wait to welcome visitors back."
Leveraging local and international experts while working in close collaboration with ACMI's own curators and exhibition makers, Publicis Sapient/Second Story's team of experience designers, story makers and technologists helped bring ACMI's new centrepiece exhibition The Story of the Moving Image to life.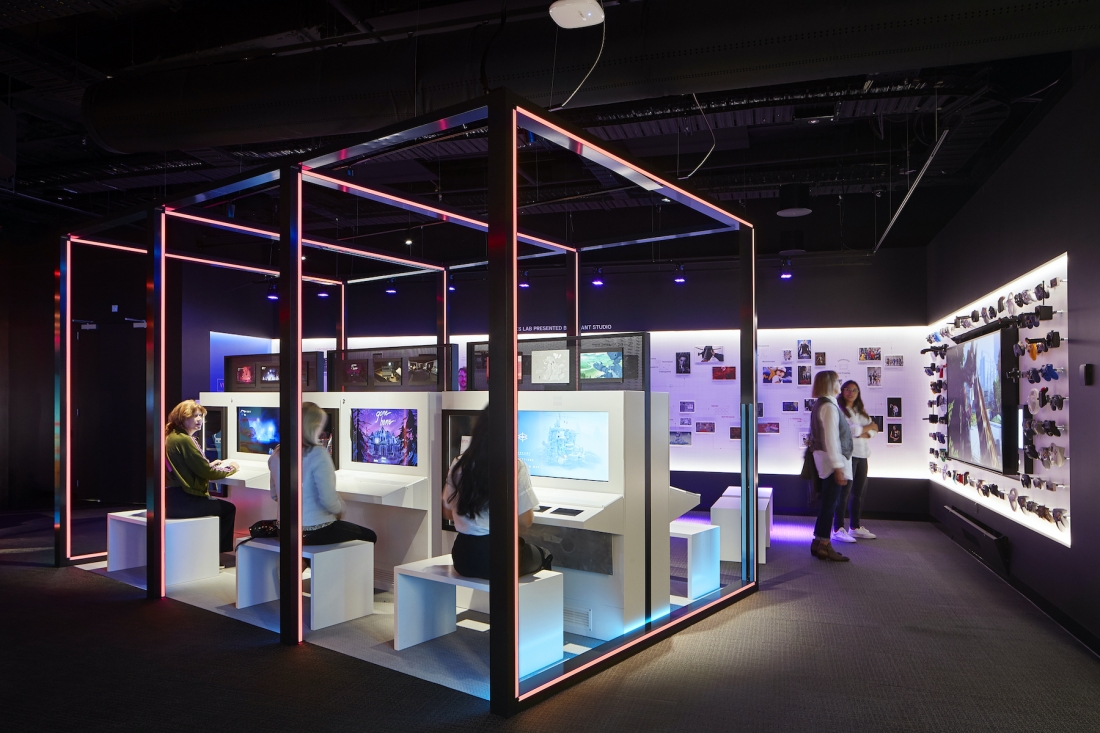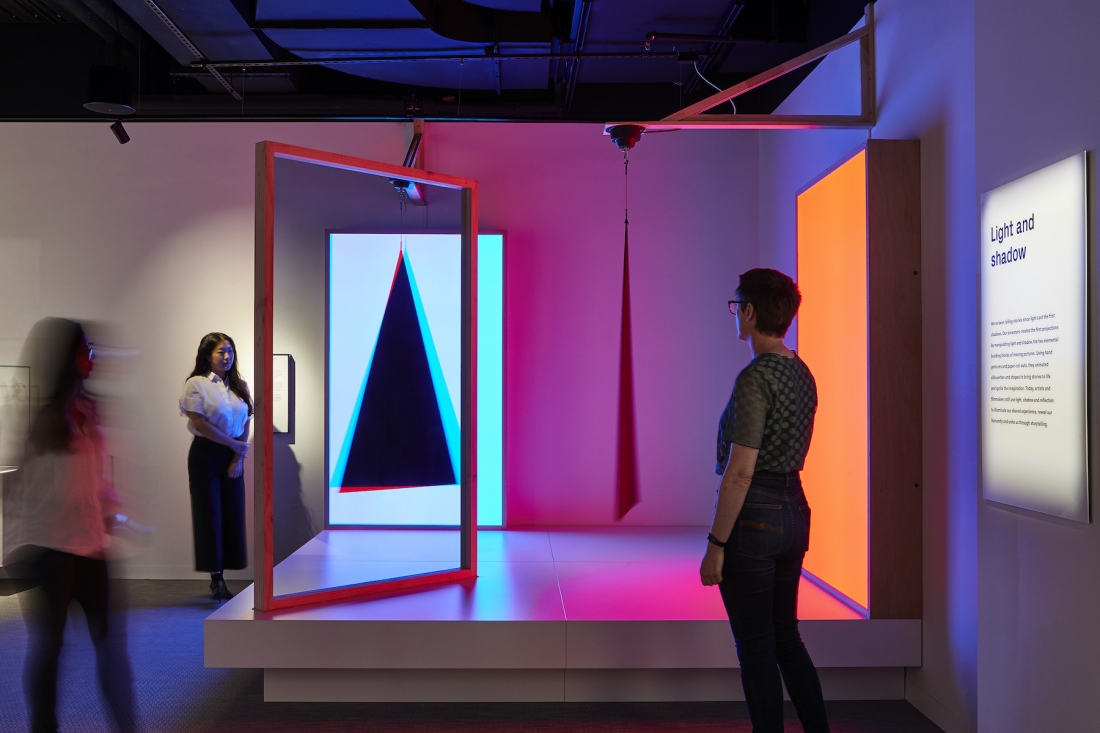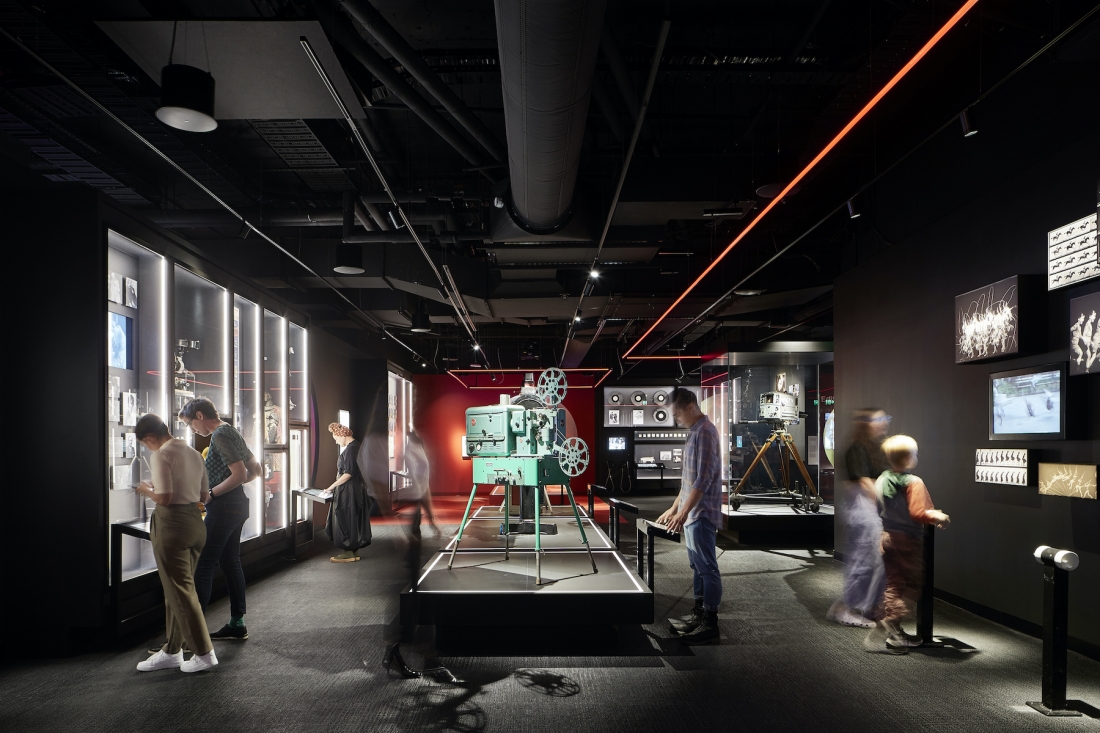 An array of new digital experiences and interactives have been conceived and integrated with XOS, meaning visitors can delve more deeply into the curated content and continue their visit on any device after they've left the museum.
Informed by the ancient Greek agora, or public meeting place, ACMI has been transformed into a welcoming, open and technologically interconnected museum. The project is the first major update to the museum since Lab Architecture Studio and Bates Smart designed ACMI in 2002.
Inspired by Melbourne's iconic intersecting laneways, which were the basis of the original Fed Square design, BKK created an open staircase that gently leads visitors between the museum's Fed Square entrance and its lower Flinders St entrance, while lifts provide easy access between the museum's multiple levels.
Fully licensed dwell spaces allow visitors to enjoy a coffee or a drink with friends. With the addition of multiple soft seating areas, the museum's once grey thoroughfare has been turned into an inviting space to rest and relax.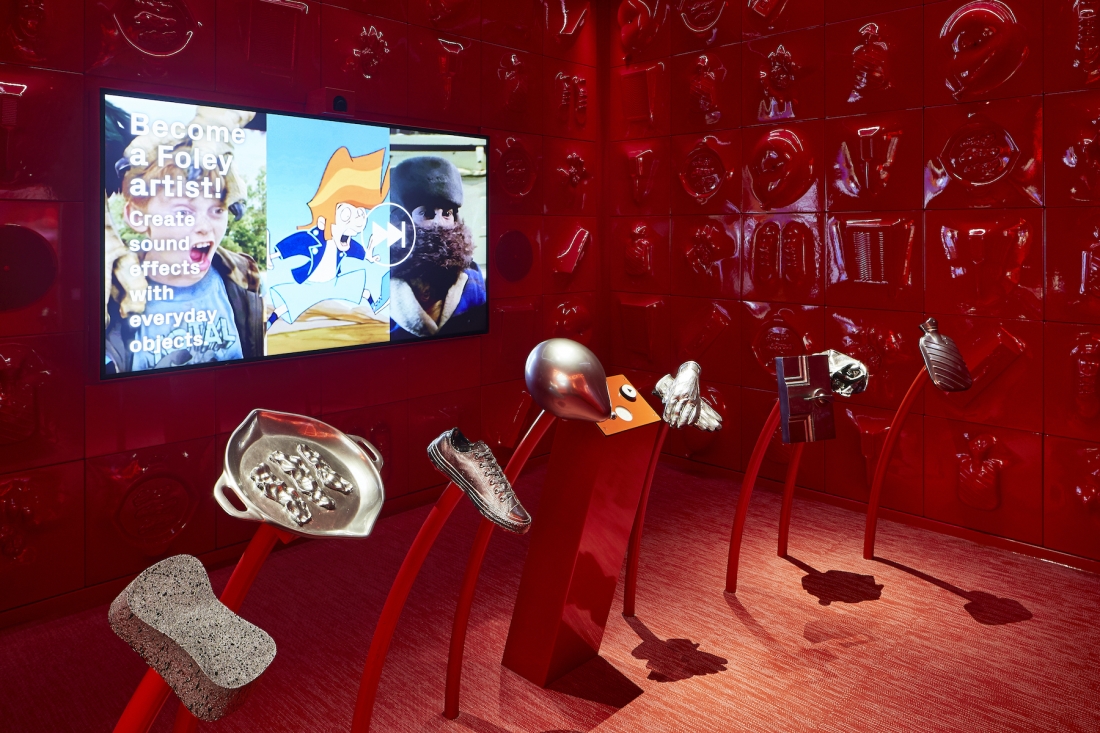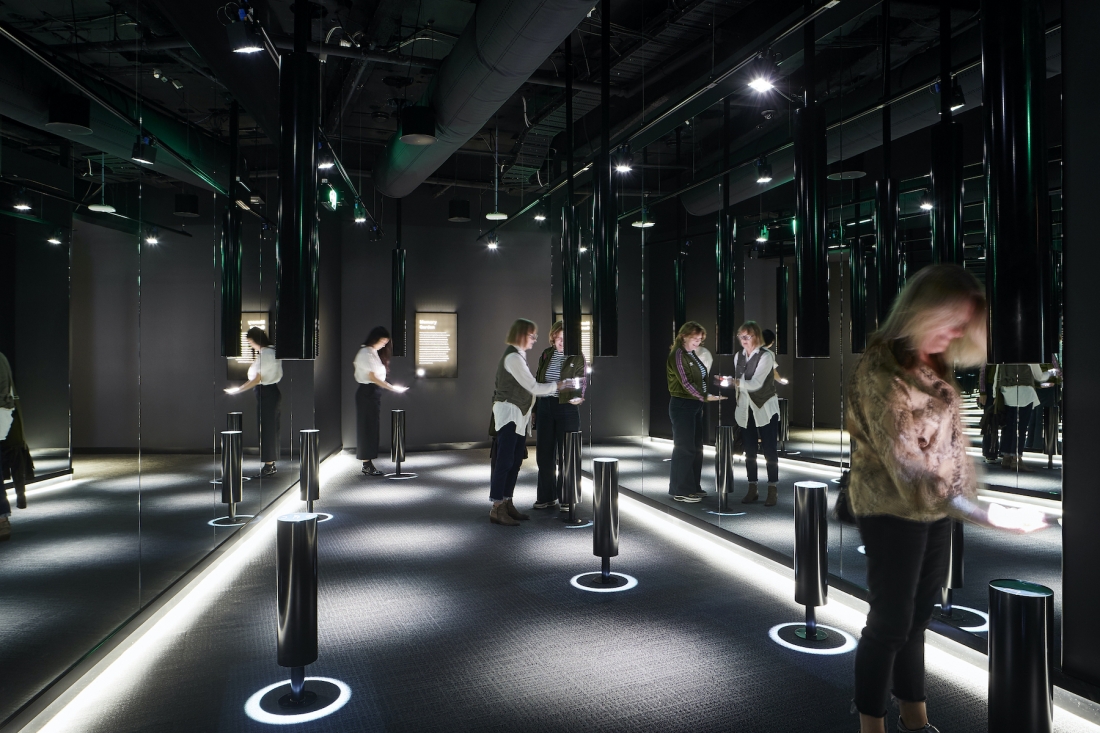 A new shop front on the building's northeast corner, which looks out on to Flinders St, creates a warm and vibrant entrance to the museum's ground floor foyer. The design also reconfigures the stairs at the Fed Square entrance that lead to the cinema, opening up the view corridor through the open space.
BKK engaged local Melbourne design firm Büro North to provide a bold wayfinding and signage scheme, which coherently ties together the newly configured public spaces.
All images copyright of Shannon McGrath