Mark Simpson, principal, chair of design and head of workplace at BDP.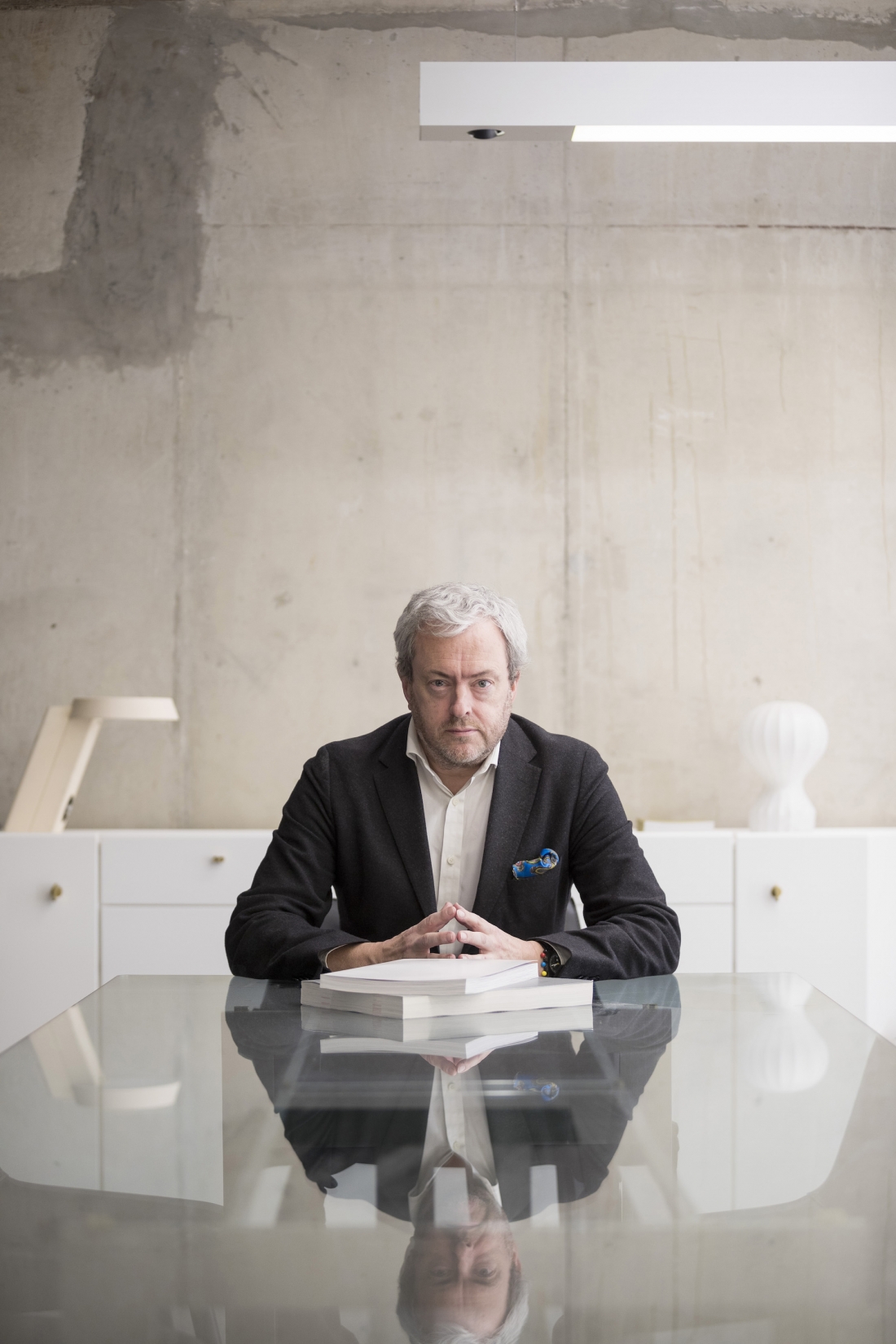 As principal, chair of design and head of workplace at BDP, Mark Simpson needs no real introduction: he's A&D royalty.
However, to provide some background, he originally joined BDP in 1985 before founding his own consultancy, then rejoined the practice in 2011. His clients have included PwC, easyJet, Eversheds Sutherland and The Royal Albert Hall, amongst many others. Mark also writes for the design press and has judged numerous industry awards.
With the future of the workplace very much in the spotlight at present - thanks to the current pandemic, we were keen to get Mark's view on what's next for the sector.
How did you get started in design? Can you briefly talk us through your career to date?
"36 years briefly isn't easy – but a potted history would go something like this…Didn't enjoy school, bit of a dreamer, could draw. Went to art school where I got interested in what was then called 3D design. I have a vision of sweeping out my father's butcher shop fridge and deciding I could have done a better job of designing it.
"That led me to thinking along the lines of Interior Design – Architecture didn't really occur to me, it wasn't really talked about at art school. I went to Leicester Poly where sadly, in retrospect, the ID course didn't have much interaction with the architecture school. My final project was the conversion of an old Victorian marine college in my home town of South Shields – but I added a huge Hi-Tech building on the back. It's a pub now.
"I started at BDP in 1985 straight from Poly aged 20. I stayed four years and joined a small practice in pre-hipsterbeardy Shoreditch. Then came my first recession and I freelanced for a time before myself and others formed Amalgam – a collaborative, multi-disciplinary practice in 1992.
"We were all self-employed designers and I look back and think we were perhaps a proto-co-working design kibbutz. We did some great work between us and Amalgam is still going. I left in late 2008 and re-joined BDP in late 2011 as a Design Director at the invitation of Martin Cook. He retired in 2017 and I took on his role as the profession lead."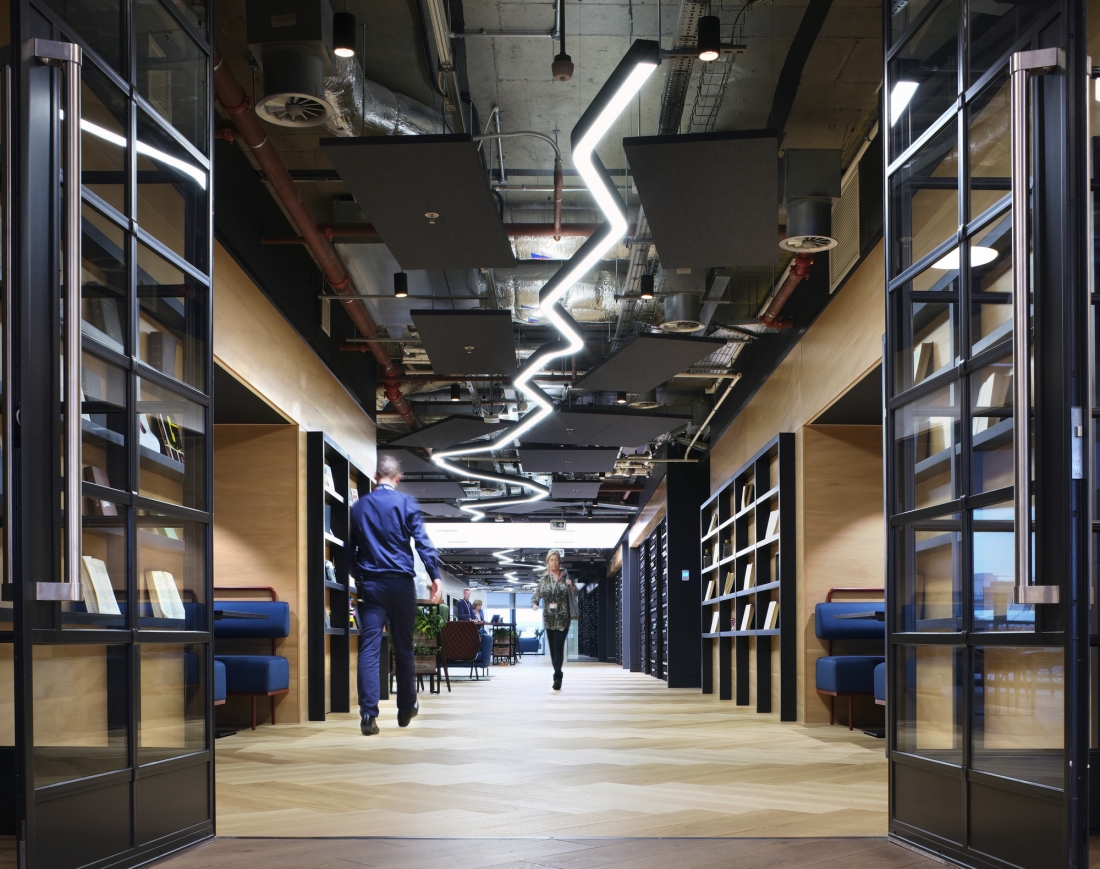 As head of workplace at BDP, you must have seen many changes to the 'office' over the past couple of decades. What are the most notable?
"Yes – computers probably – when I joined BDP we had one CAD machine – we had just won a huge project in Singapore and the spaceplanning was done on that. I remember my colleague John Barker saying that one day we would all have computers on our desks. I thought he was mad. So technology has undoubtedly had the most significant and notable effect on the way we work and continues to do so.
"The last year has really brought that into sharp focus. Can you imagine how the world might have kept turning without technology and the ability for millions of people to, almost overnight, work from home? The next few years will see to what extend that has changed the way we work – but it certainly has – for good."
We obviously have to mention the pandemic, and the impact that's had on the workplace. How do you think the future office will look/function as a result?
"My take is that as I've just said technology has meant that the world kept turning and a lot of people kept working – but the effect of the pandemic has really only accelerated the changes that were already underway – whether that is on the high street or in the workplace.
"The office is not dead and the debate about how we will be working still rages on but I think the appetite to return to a place where people can interact face to face, collaborate, innovate, develop and mentor will come back – it's a human instinct to do that and that won't change."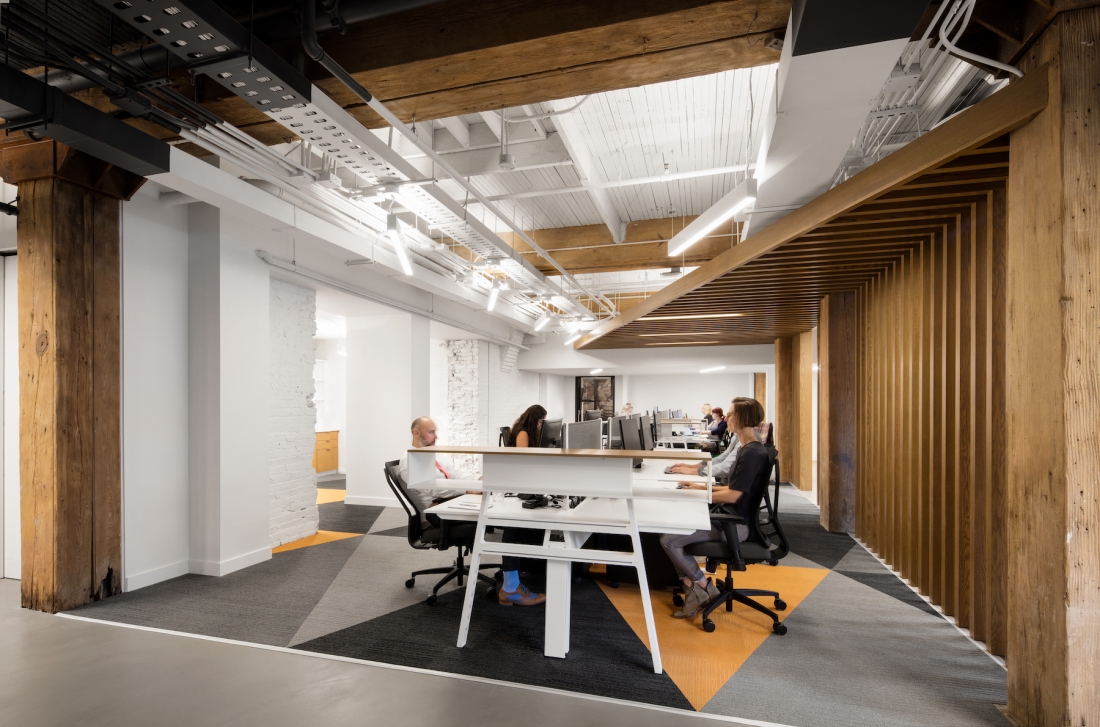 How has this shaped your recent client briefs? Is there a common thread in what brands are asking for?
"It's very definitely high on their considerations - of course it is - but although some are talking about fairly large reductions of space across their estates, they are perhaps only going up a gear on the reductions they were already planning as they become more agile organisations.
"Key components remain a need to maximise collaboration, community and efficiency but now with added choice and a greater desire to provide space with a very human element – light, air, greenery and the need to promote health wellbeing and sustainability are no longer tick-box elements – they are essentials."
Technology is having a monumental impact on our offices. Do you think smart offices are improving employee wellbeing?
"As we've touched upon, technology has already had a massive impact on the way we work – when I started I couldn't believe what a fax machine was capable of – it blew my mind – I could send drawings across the world – but they were drawings I'd done with a pen on a sheet of paper. So the way we work is smarter and fully enabled by technology – to the point that we couldn't do our work without it. Buildings are increasingly smarter and I do believe that will be to the benefit of the developers, occupiers and those that use the buildings day by day.
"Our larger occupier clients are very smart about the way they occupy their space – we have worked with them as they have rolled out programmes whereby every room, booth, space, desk etc is monitored by sensors – that is tracked and provides real-time information about how their buildings are being used – all linked to the systems that run them. That is already providing real benefits and as the workforce becomes more dynamic and distributed, it will help understand how best to design and operate their buildings. That means better efficiency and an enhanced working environment."
Do you think offices will become more seasonal now we've become more aware of the spread of winter viruses?
"No I don't think so – I'm not a scientist but as an optimist I do think that Covid-19, any other future variants, or other viruses will become manageable in the same way we manage flu. I do think that there will be an increased and sustained awareness of health issues - in the way people manage their own health and how employers support their staff."
How important is materiality in your work?
"It's extremely important. Aesthetics are only one component of a successful design of course but as designers one of the joys of what we do is the bringing together of materials, light, texture and products."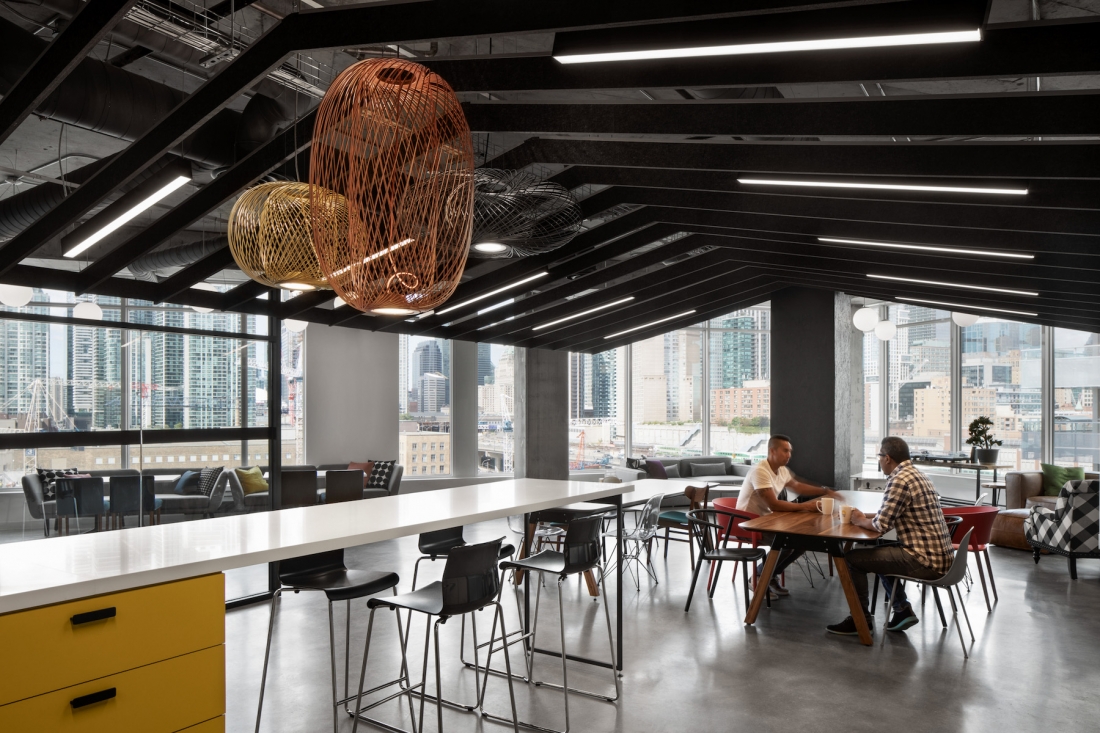 What's the most surprising or challenging brief you've ever received?
"The most challenging brief is no brief or a bad one. That's why we place so much emphasis on the briefing process with our clients. All of our projects are bespoke and if you don't take the inside leg you get the wrong trousers."
You've worked with huge names from easyJet to The Royal Albert Hall. Do you have a favourite project?
"That's like asking what my favourite colour is – or my favourite band/album/food/drink. I don't have a favourite but I am lucky to have worked on many great projects in a variety of sectors of all scales.
"There are many I feel quite proud to have been involved in and a few I'd rather forget. The best projects are those that are truly collaborative and meet all of the aspirations of a client, one we can all walk away from and know we have done something great together."
What are you working on currently?
"As a team we are busy across a variety of sectors, the variety of what we get involved in is one of the great things about BDP and its breadth of expertise. We're working on some fantastic residential projects as well as major new hospitals in the UK and China. We have important design work in retail and F&B sector and mixed use schemes in Russia, Saudi Arabia and at home.
"Workplace fit outs, refurbs, new builds, and of course with the Palace of Westminster Restoration and Renewal project we are working with some of the most important and iconic buildings in the UK. There's a lot going on."
And what's next for BDP?
"More of the same and increasingly international – with BDPQuadrangle in Toronto we are opening new markets all the time. 2021 is BDP's 60th Anniversary so we will be celebrating all we have achieved in that time – but with an eye on the future, which I think is very bright. Exciting times."