Mustafa Afsaroglu of TS-DS on disrupting the A&D sector through detail & drama.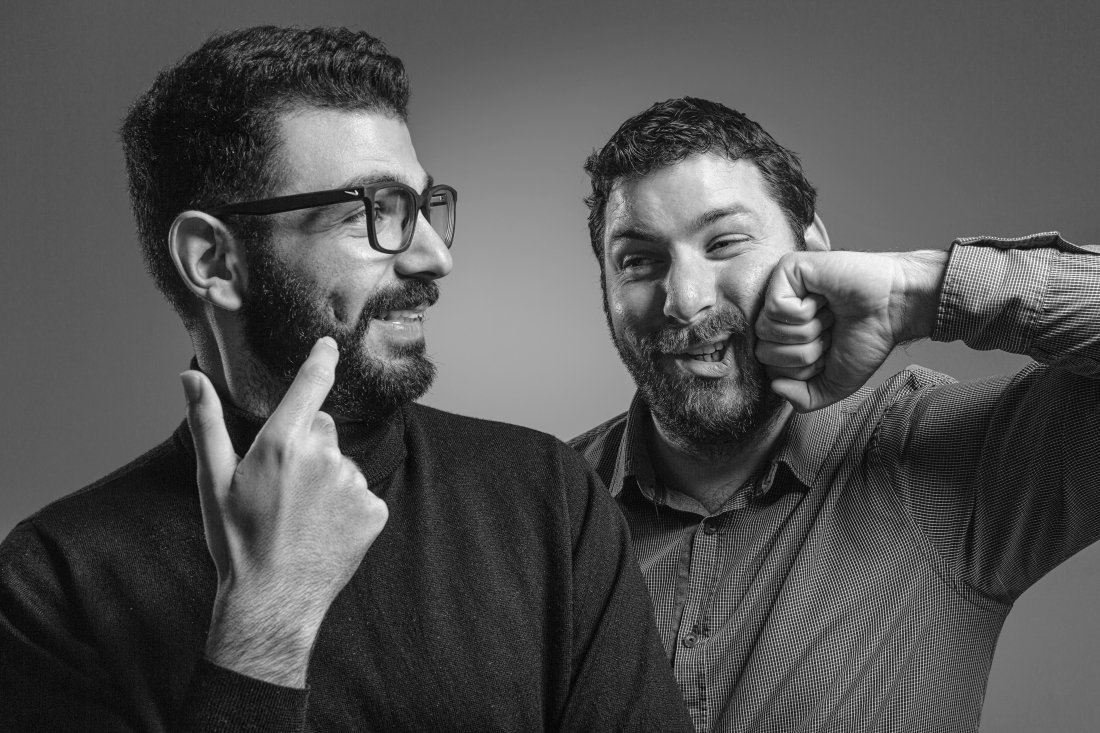 Taner's Sons Design Studio (or TS-DS for short) is an architecture and interior design practice founded by two brothers, Erhan and Mustafa Afsaroglu.
With studios in London and Nicosia, it has a portfolio that extends across Europe and embraces a rich and varied range of typologies and scales. The team is best known for creating extraordinary spaces and experiences - all with a cheeky twist.
We recently caught up with Mustafa to find out more about the studio's unique approach, which has been catchily named the 'Double D': detail and drama. Read on to find out more...
Tell us a bit about TS-DS - how did you get started?
"My brother Erhan and I always talked about starting a design studio and even did small projects together as a side hustle. A few years ago I was hospitalised from a cycling accident (completely my stupidity), but I finally had time to think about the future and brainstorm with Erhan.
"It was during those couple of days that TS-DS was born, coincidentally around the anniversary of my dad's passing hence our name: Taner's Sons Design Studio. Initially it was set up in Cyprus and since 2019 we've also had our London office."
Your work is very striking. When a project lands, how do you kick off the creative process?
"Thank you! We usually do a thorough brief gathering with the client before presenting the project to our internal team.
"We then kick off with a fairly informal meeting – almost always digitally (way before the pandemic happened) talking through the brief, the client and the initial vibes we feel about the design direction.
"The love for the project multiplies as ideas get thrown around the virtual room."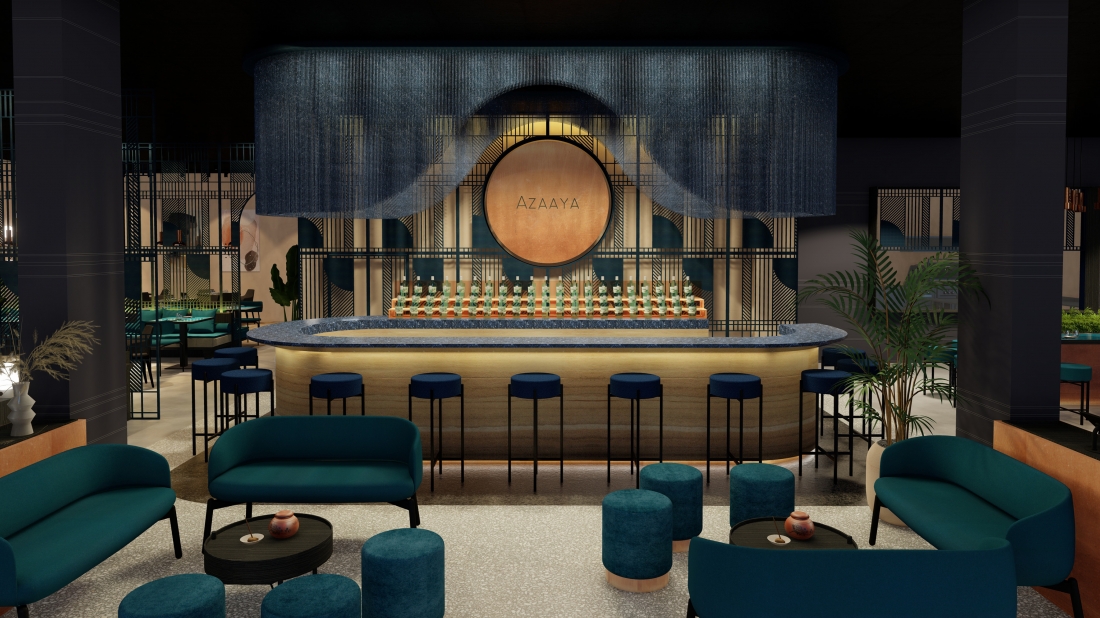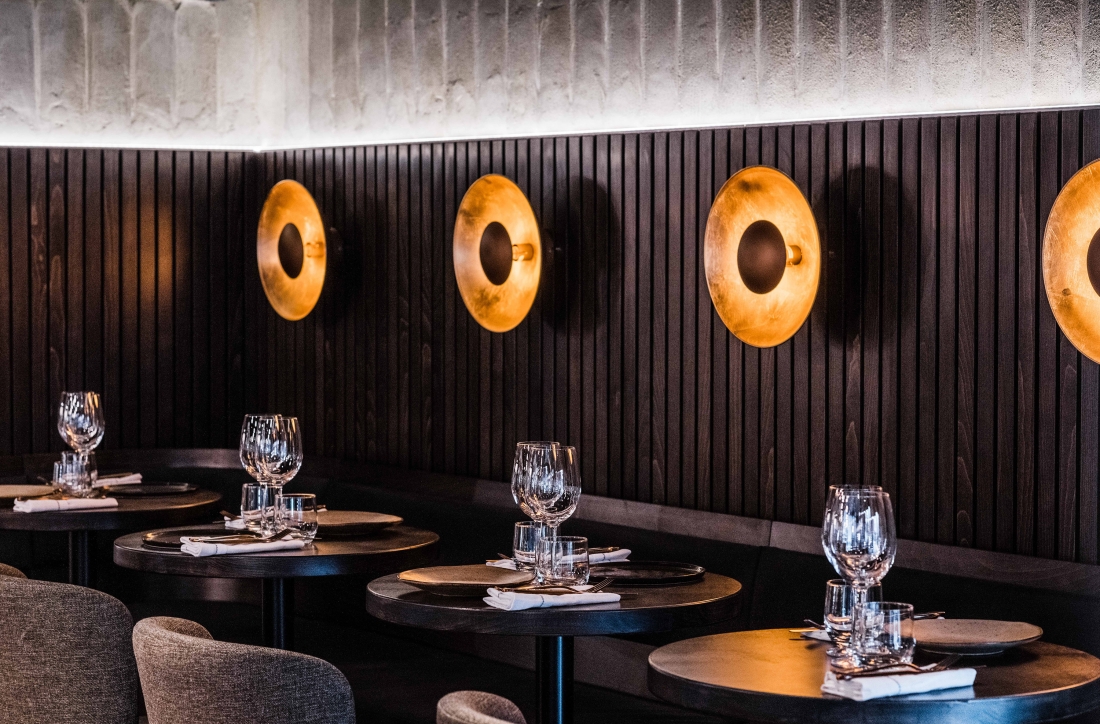 We, of course, have to mention the current pandemic. How has it affected your business? And that of your clients?
"We are completely used to working digitally across the UK and Cyprus, so it hasn't massively changed the way we work.
"We are a start-up so we can adapt easily. The London studio was set up only a few months before the first lockdown so we have taken a bit of a hit in terms of networking and raising awareness.
"We have taken advantage of digital platforms, namely LinkedIn to network and market and it's working pretty well so far. Being featured on Material Source is going to help for sure."
How do you see the future of A&D changing as a result?
"The pandemic has well and truly affected all sectors we work across - these being residential, commercial and hospitality.
"Therefore with each and every project we work on, we are being mindful of the short and long term affects the pandemic has brought on.
"For example; in commercial environments there is need for more physical space and exploration of future proof-strategies. In hospitality, we find that versatility of space use is key and finally in residential design, ergonomic settings have become important."
How important a role do your material selections play in your work?
"I am going to be super honest, when we first started we were quite inexperienced with materiality. Generally the iconic forms would define our designs and we would then find a material to clad it with.
"Over the last couple of years this has completely changed as we brought sustainability to the forefront of our design process. This new emphasis on material research and innovation has brought an immense depth and richness to the spatial designs we have since been producing."
Do you have a favourite material?
We, at the moment, are obsessed with Cork in both architecture and interiors! Here is why.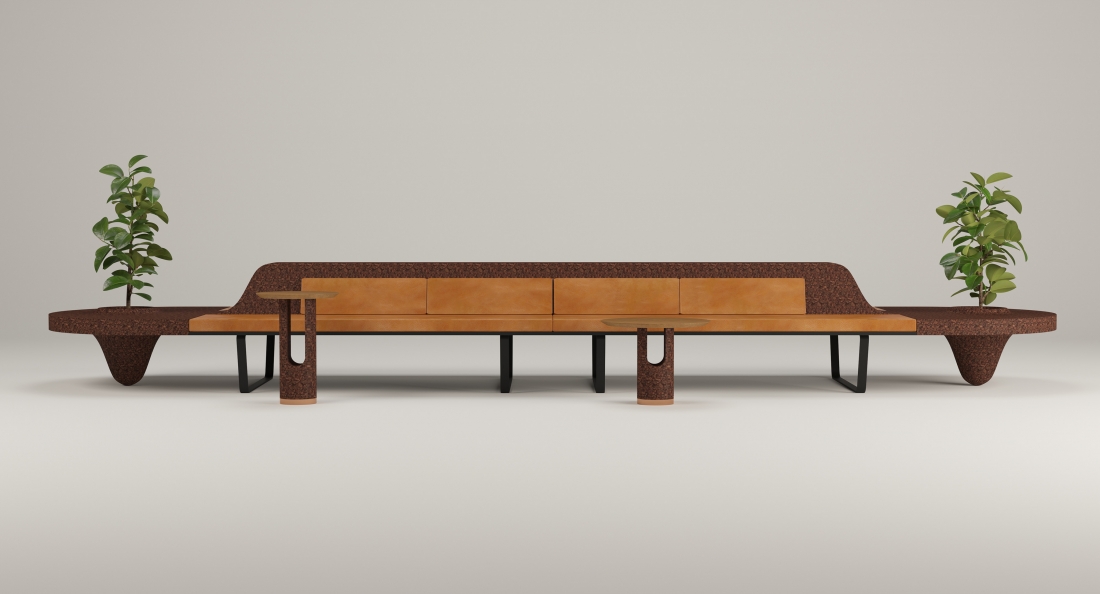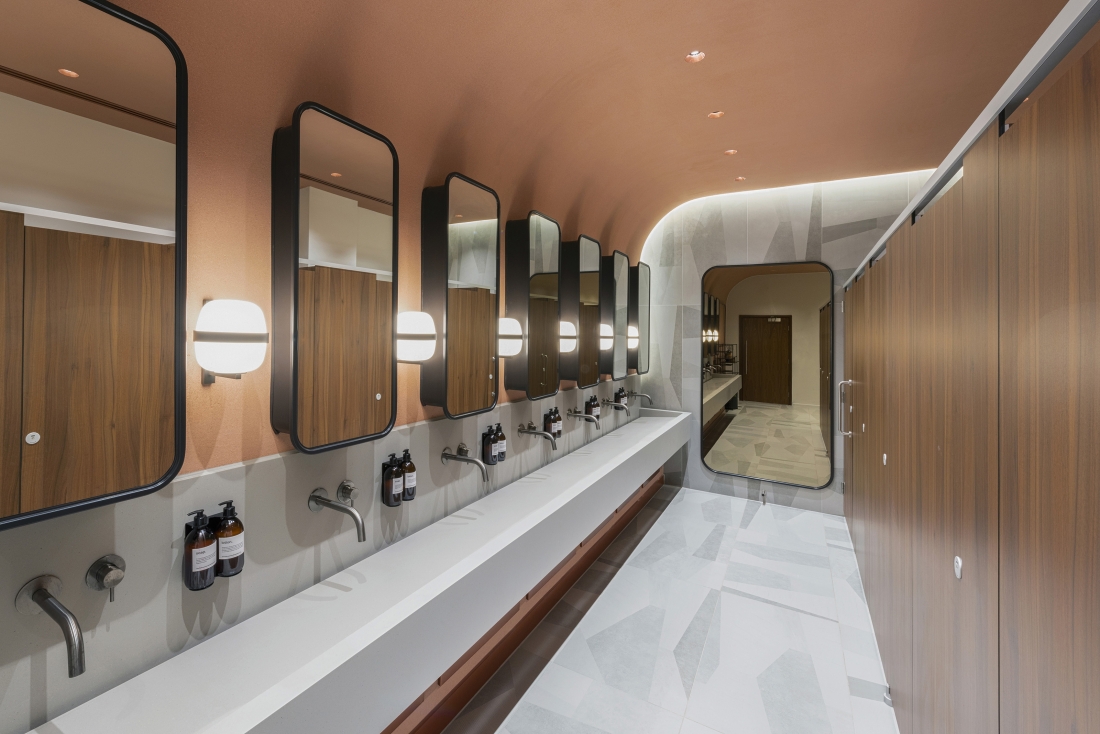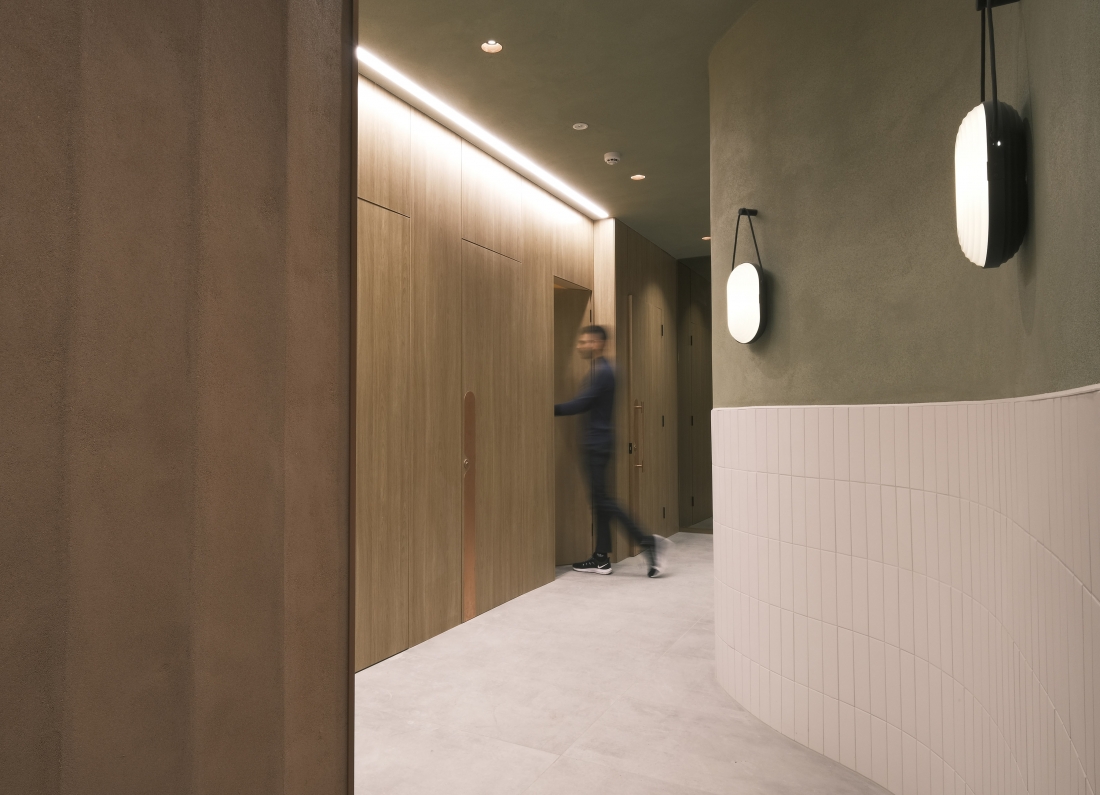 Where do you seek inspiration?
"Erhan and I were talking about this the other day and we couldn't quite pin it. Generally a site's surroundings, the existing conditions and the client's vision help set the tone for the project.
"However, our signature design language comes from accumulation of designs/sketches we have done over the years and various trips/designers which have inspired us over the years.
"For example a reception desk I designed as a student over a decade ago led to the creation of the Prestige reception desk, which led to a yellow kitchen island.
Are there any particular trends you're particularly steered by at the moment?
"The 'trend' of being caring for our environment and next generations. The dreaded buzz word of sustainability. But I will use it if it gets everyone doing the right thing for the planet. This connection with nature really nicely ties in with our 'sculptural' design style."
Your clients are huge - from Microsoft to Amazon and Capital One. Do you have a favourite project?
"While I was at Foster and Partners (name dropping), I worked on the Bloomberg HQ and then at HLW, I worked with huge tech clients as you mention, some of which we now work with at TS-DS.
"But no project has given me as much joy as seeing our reception desk 10 years ago published on the well-known online magazines of the time. Nothing has come close I'm afraid. I guess it was our first success."
Many of your projects feature a sculptural element. Does that underpin TS-DS' signature style?
"You said it. We just love doing things differently, at the end of the day our vision is to challenge the ordinary.
"In each design there is one thing that we would advise the client to spend their money on. It's what will make the space/object memorable and yes that's very much that sculptural element. Whether it's made out of cork, concrete or some strings – it's all achievable and affordable."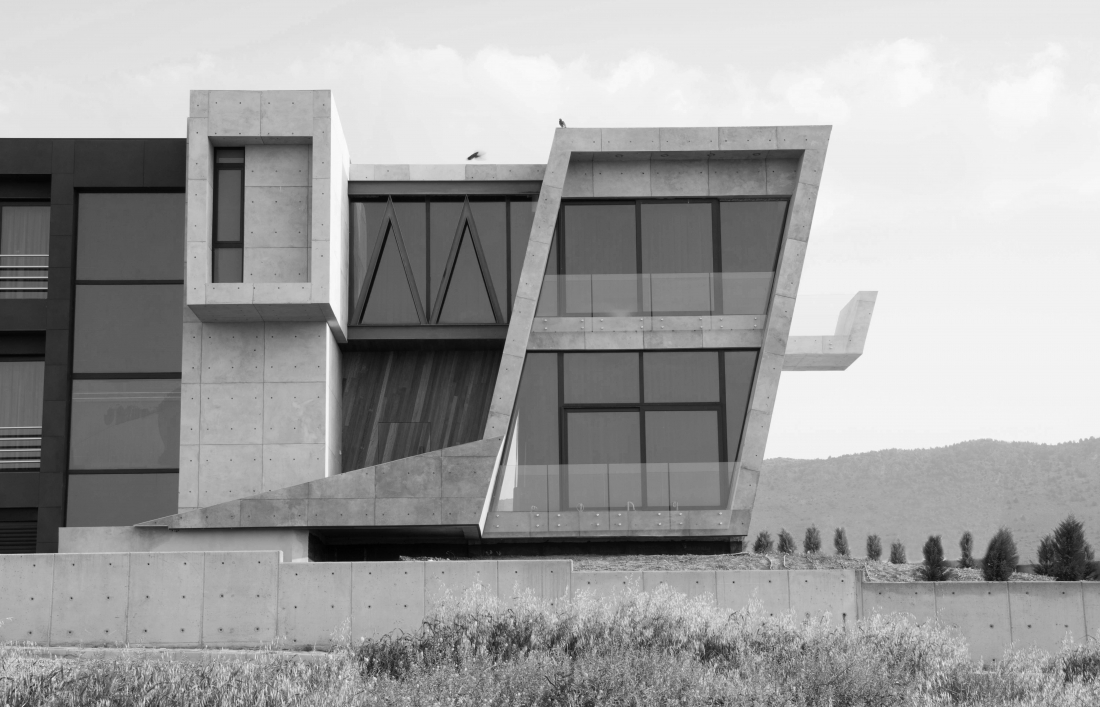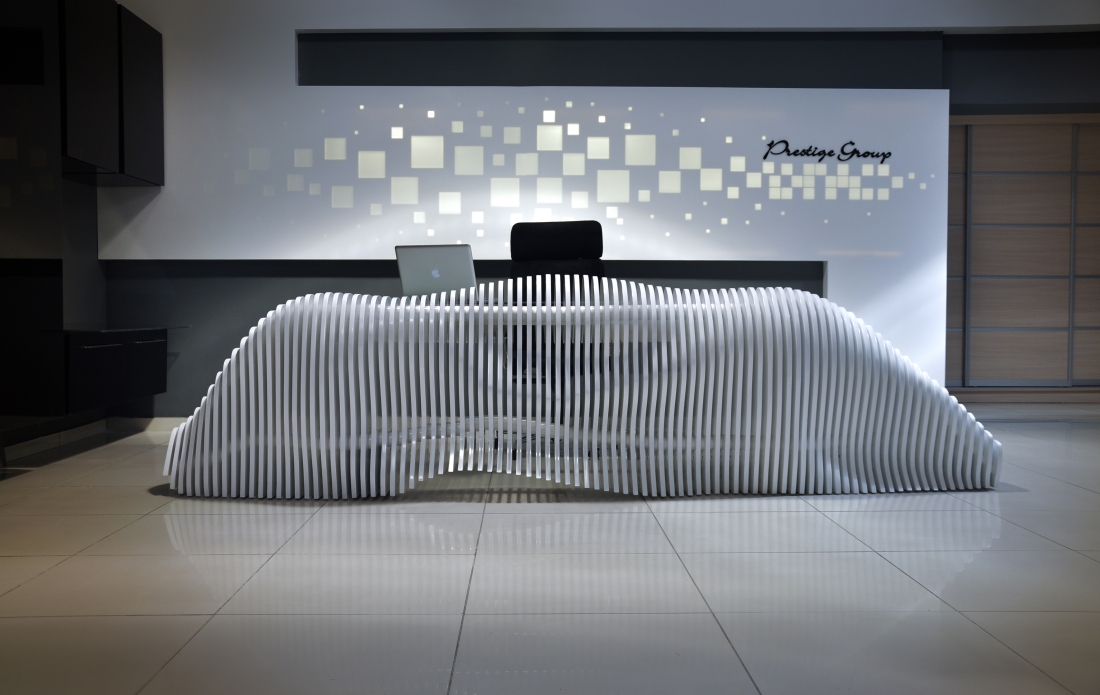 What are you currently working on?
"With a delightful surprise, we are working on some exciting hospitality projects. Surprising I say because I initially thought it was one sector that has been massively affected by 'you know what'.
"We are loving hospitality projects, there is so much more room and scope for what I call the Double D: detail and drama. We have been able to bring some of this excitement into our commercial projects and the clients are appreciating this holistic look and feel within a corporate environment."
And, what's next?
"Where do I begin, we are going 200miles an hour at the moment. Joys of being a start-up.
"We are going to disrupt the architecture and interior design world and particularly bring sustainability & innovation into the heart of this. We have been developing some furniture ranges from renewable resources. That's all pretty exciting."