Anything but PLAIN: H2R designs fresh new concept for handcrafted dessert company.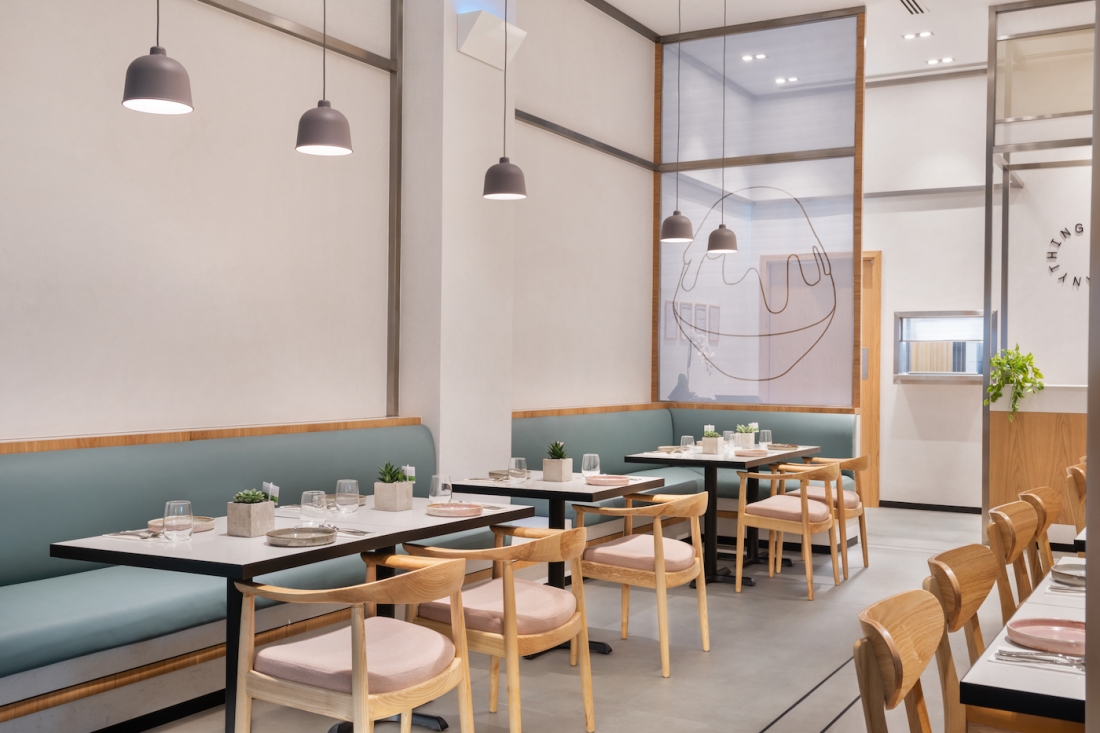 H2R Design was recently tasked with developing the visual concept and undertaking the fit out of PLAIN, a new handcrafted dessert concept homegrown in the UAE.
Located in City Centre Mirdif, the mall's new unit was designed to be a space that celebrates the combination of high-quality desserts and a tranquil ambience, all within a unique and uplifting setting.
The aim was to create a clean yet attractive aesthetic that would complement PLAIN's wide range of flavoured desserts, while allowing the products to stand out. Using this as a starting point for the inspiration, a neutral, monochromatic space was developed with soft hints of colour and touches of warmth from timber furniture and wood panelling, with the overall theme being tonal and understated, yet fresh.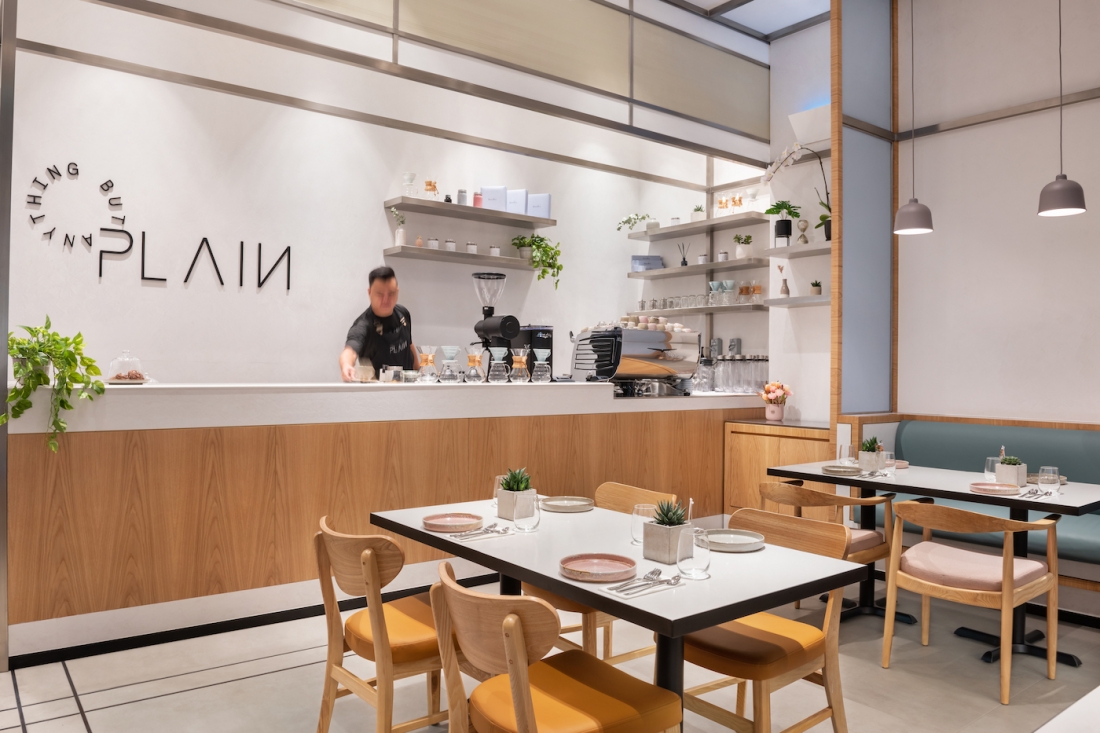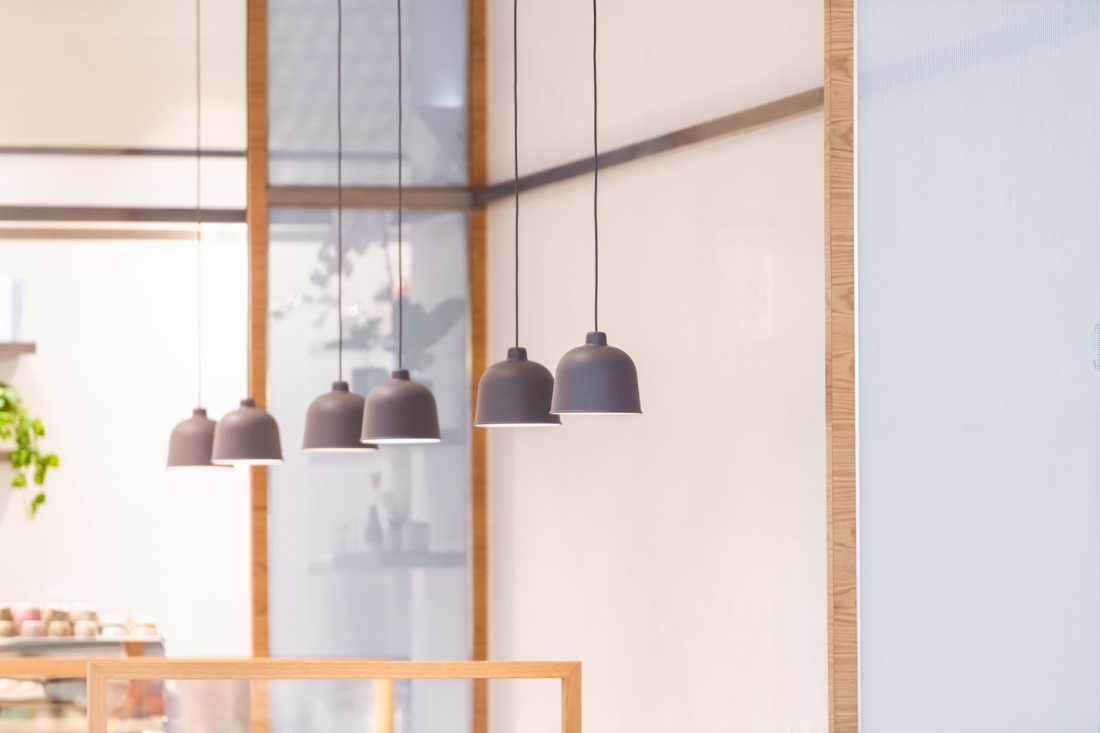 In terms of the material choices, H2R Design used neutral toned microtopping in abundance, in addition to stones in similar colours. Stainless steel is the dominant metal, and it sits fresh against the warmth of oak timber design features. The brand's colours are featured throughout, allowing harmony between both the branding and the interiors.
The colour scheme is made up of neutral blues and beiges in the branding, and pink and tan accents in the furniture. H2R integrated the warm pink and tan colour tones into the fabrics of the loose furniture, and the blue from the branding covers the banquette seating, so diners can feel a connection to the interiors, which fully embrace the brand's identity.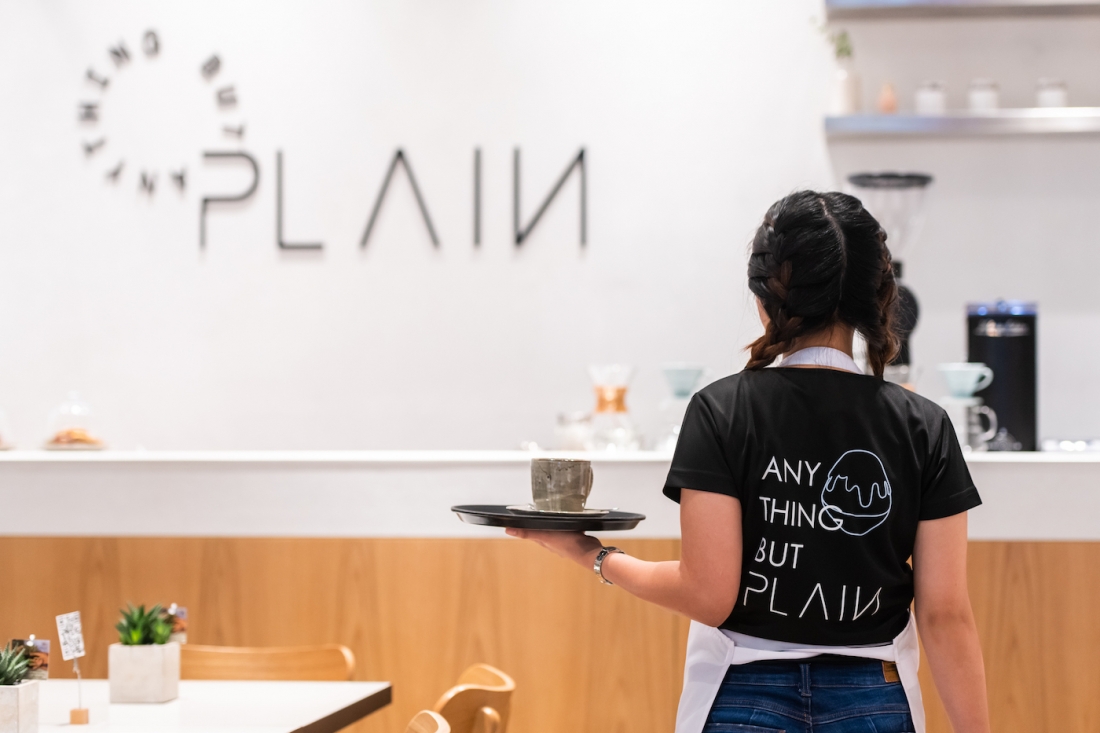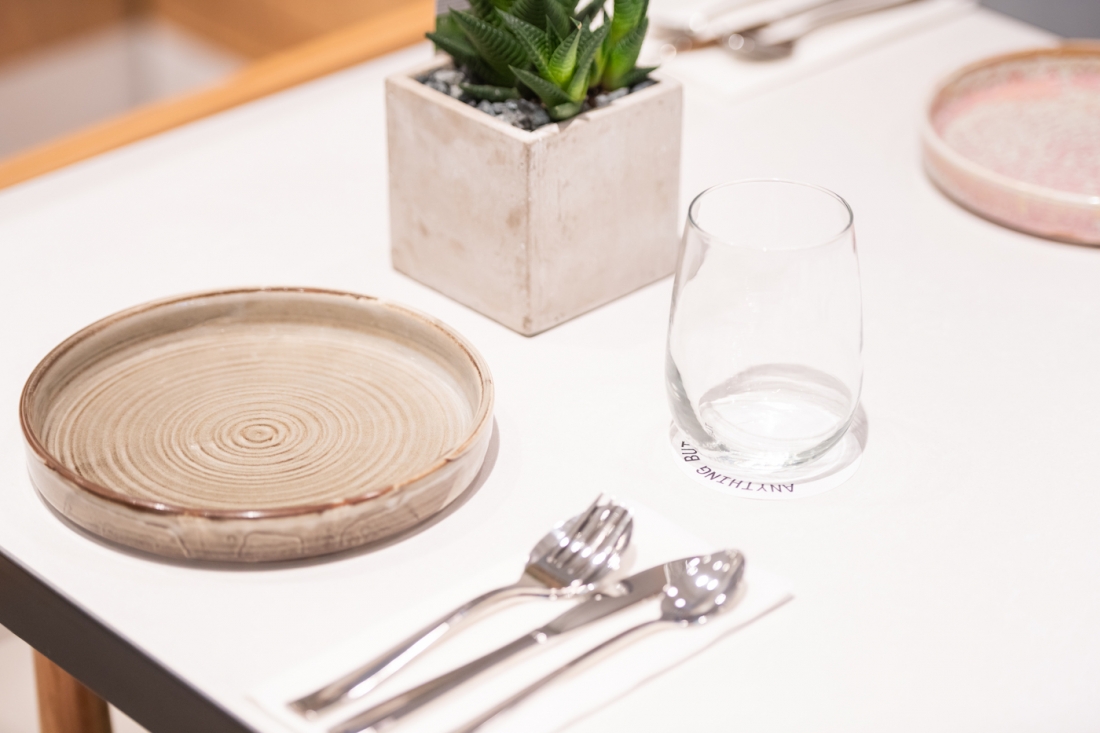 Elsewhere, the use of grey in the surface coverings and floor tiles allowed for the creation of a very minimal space for the vibrant food displays to truly pop.
Textured paint was chosen to elevate flat surfaces. And grey stones were used for the counter tops for both durability and to give off a blank canvas-like aesthetic.